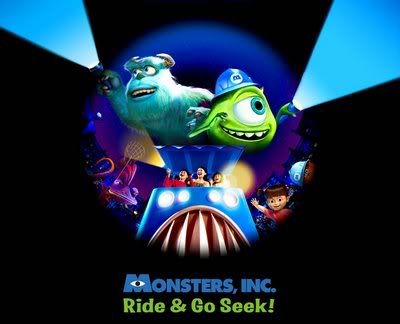 YouTube - TDL: Monsters, Inc. Ride & Go Seek! (2/2)
Video of Monsters Ride & Go Seek
Contrary to earlier rumors, Tokyo Disneyland new Monsters, Inc. Ride & Go Seek is not a target game oriented darkride. Nevertheless, it appears to me to be far more lavish and technologically advanced than the Monsters ride at DCA. There's considerably more audio animatronics. The AA's move more smoothly. The action in the machines is more creative, technologically advanced and entertaining.
Glendale Imagineers designed both attractions. The difference is that Japan's Oriental Land Company bought the ride from Disney. The era of Disney being able to hide from stateside fans and guests the difference between the lavish rides in Japan and the modest new attractions here is fast coming to a close ..and Disney knows it.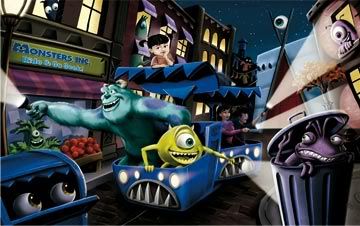 This is yet another reason that TDA amd WDC as a whole are willing to spend the money to extend the creative/advanced tech know-how on the DCA makeover and new major and e-ticket attractions coming to Disneyland - such as Star Tours in 2011.