This weekend we took a whirlwind trip to Anaheim.
First order of business.....to see our good friends , Luvslilo and Hollywood1939 get married:
Next order of business....to enjoy some rainbow cupcakes with some Micechat friends:
The lovely Mary Read chose a green cupcake to match her green jewelry: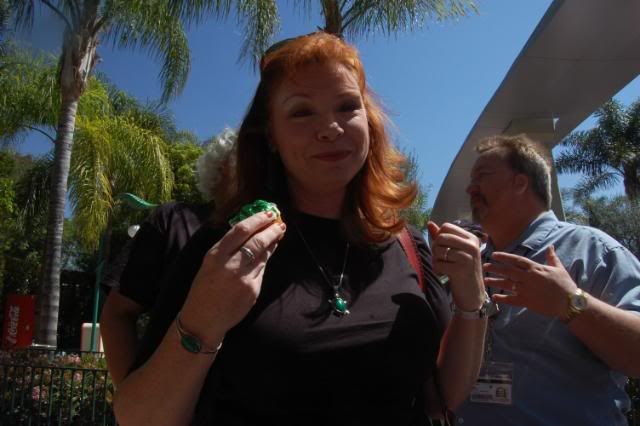 Here I am passing out the cupcakes and bubbles with Goofy Guy and Pratt 55 sitting next to me.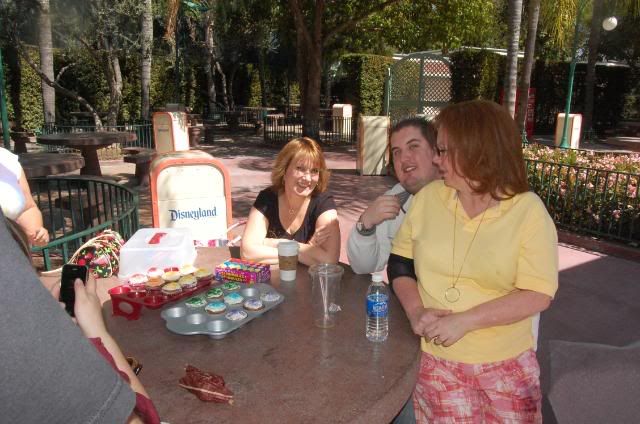 I think this bunch really likes their i phones!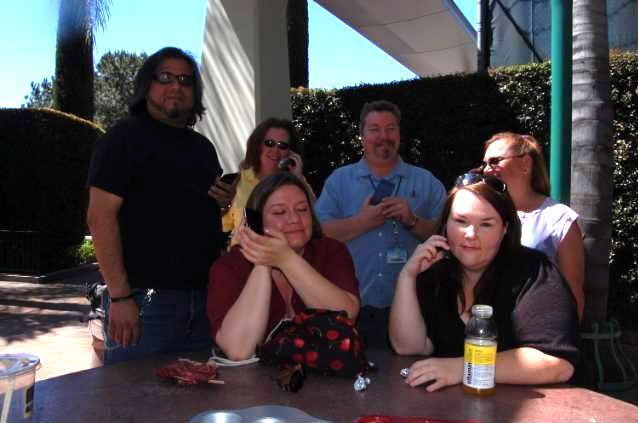 Here's Hollywood 1939 showing off his groom hat: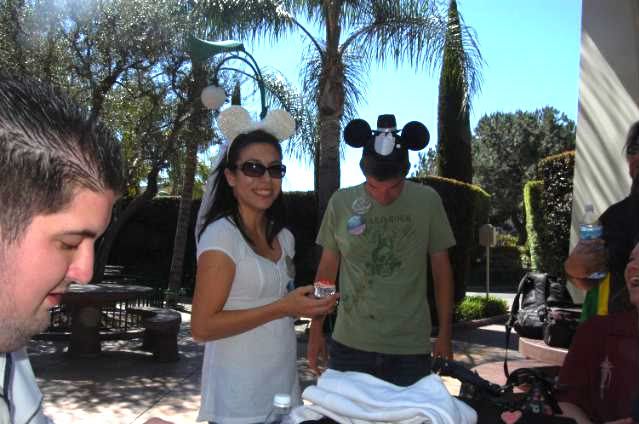 Last order of business...to attend the Micechat noon meet at the hub:
Coheteboy was all dressed up for it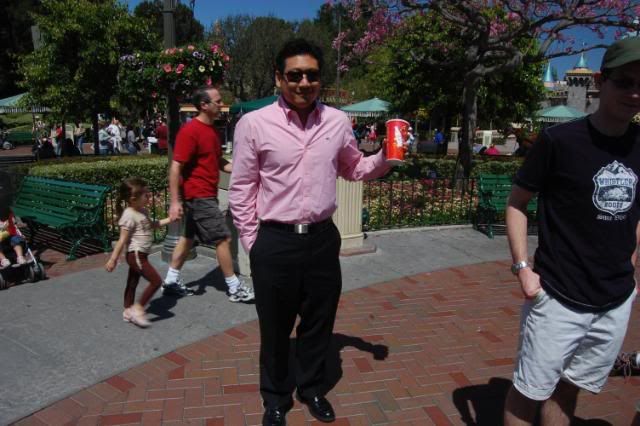 Captain Phoebus, Doombgi, Disney 1978, the bride and groom chillaxin'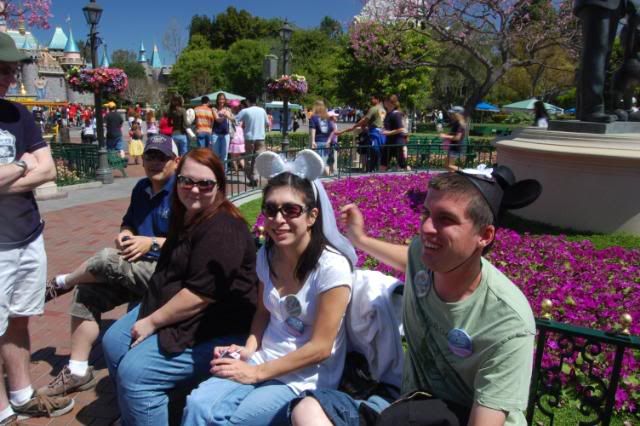 The groom's brother Jeremy, Just John and Simply Sabrina
Mary Read and her husband who now likes to be called "jerry" jk
Rex Dopey and the sister/brother duo peacing out!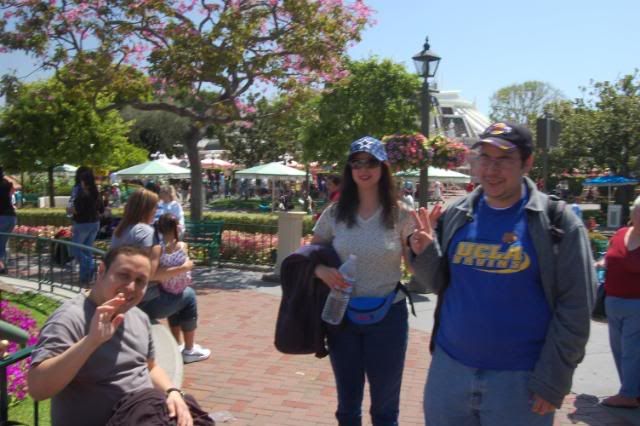 The contest to see who has the whitest legs! We had a last minute entry not pictured here who won.
Here's a guy everyone loves...our darling Fishy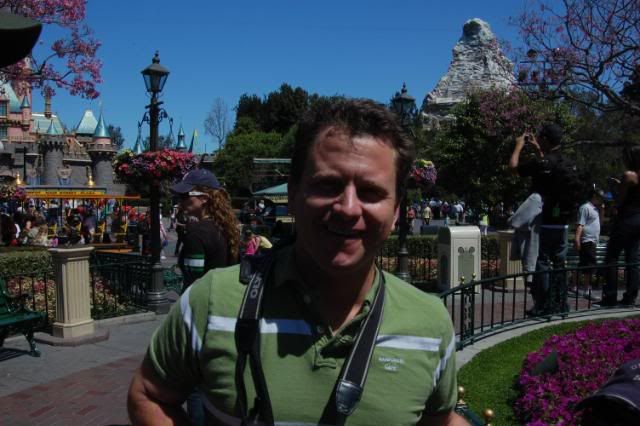 The Rocker wearing this week's band shirt:
The happy bride and groom smiling at something:
Another guy everyone loves..our cutie Dusty..perhaps contemplating where to go for lunch...Captain Phoebus looked calm and cool:
This gang dubbed themselves the "Orange County Welcoming Commitee."
They were quite welcoming and friendly.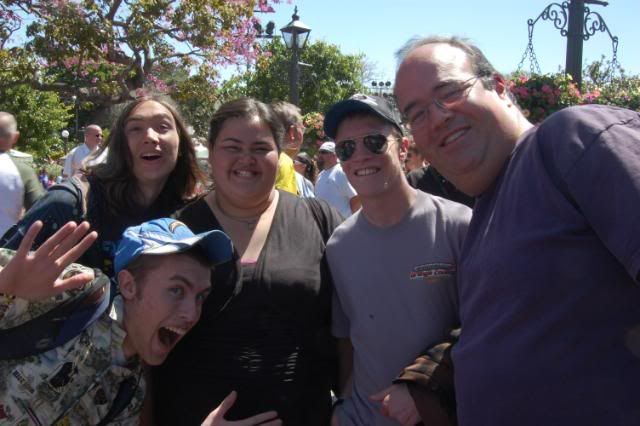 Some younger folks of Micechat:
And last but not least, our instigator who started it all, Al Lutz:
( Timmy looks innocent in this picture, but just what was he doing to make Al yell like that?! jk
It was a wonderful weekend with wonderful friends.