The other day, I noticed that there are confetti cannons in a number of hidden places on top of the Main Street buildings.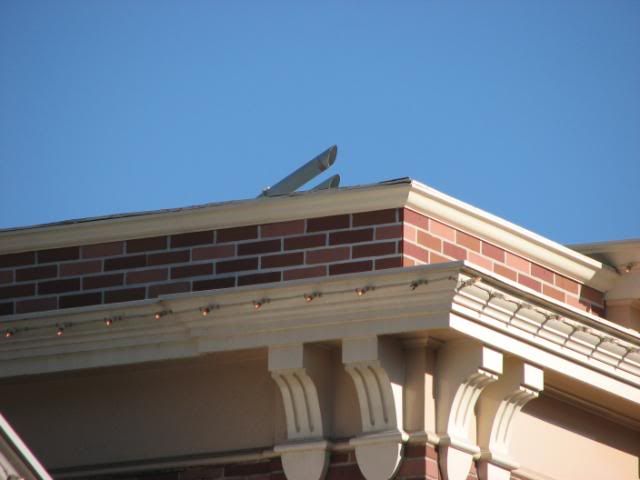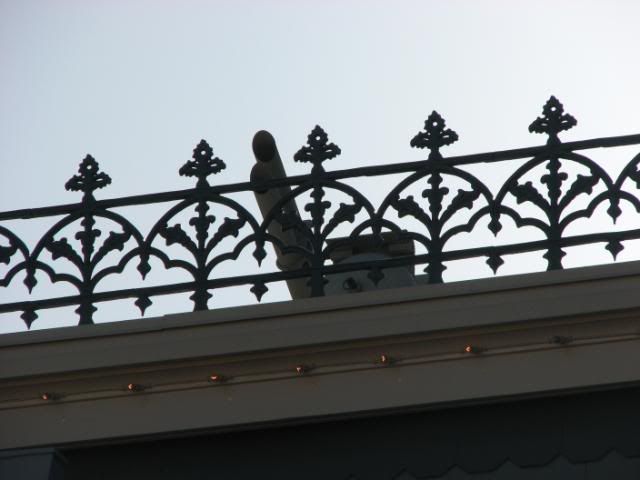 Logic would say, these must be used for the Celebration Street Party. But the parade floats have their own confetti cannons attached to the units: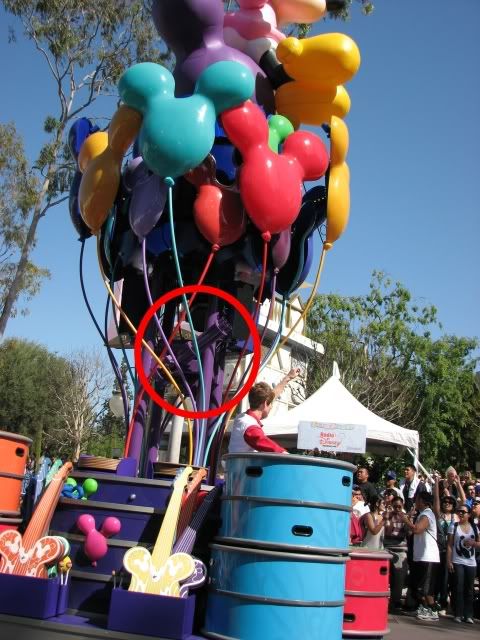 Closeup of the same picture above:
They're on the stage floats too:
Of the three "celebration zones" for the Street Party, Main Street is the only one that has confetti cannons hidden from above, apart from the floats; there aren't any hidden on location at the central hub or the small world promenade.
I can't tell for sure if the Main Street building cannons are used for the Street Party, mostly because the parade didn't blast any confetti
at all
during the recent performances I watched. (There are still lots of kinks to be ironed out of that non-parade; earlier this week all of the character balloons were missing entirely from the tops of the floats.)
So why do we care about confetti cannons? Well, if we can figure out the purpose of the ones on top of the Main Street buildings, we might be able to confirm a show element of Disneyland's next fireworks show.
Quoted from Al Lutz:
Magical will be shorter than the 17 minute long Remember, clocking in at about 12 minutes, but they are trying to add in as many new effects as possible that don't close attractions or walkways. The concepts still being thrown around late in the game include a flying Dumbo character sharing cable time with Tinkerbelle, and a confetti filled finale' on Main Street USA.
What do you think? Anyone have more information?