Hi Everyone! My partner Mark and I spent a wonderful and fun five days at DLR recently and here's my trip report. I'm a videographer (among other things) for my profession and have always previously taken a really good consumer HD camera on our treks to DL or WDW. But I've been wanting to improve my compositional eye, as it were, and decided to get a new Prosumer dSLR still camera (Nikon D5000 - highly recommended for pro-photo neophytes such as myself) and HEADED OFF TO DISNEYLAND WITHOUT A VIDEO CAMERA!!! I needed an intervention, nearly, to get on a plane without one... but I'm happy with the photos we took and I hope you enjoy them!
STICK WITH ME TO THE END BECAUSE THERE'S A SPECIAL APPEARANCE BY A BIG, BIG DISNEY GUY!!! Hint: He likes busy shirts.
We arrived a little early Wednesday afternoon at the Grand Californian so we checked in (as much as we could), stored our bags and headed out to DL as quickly as possible.
Not terribly thrilled with the "celebrate" floral Mickey.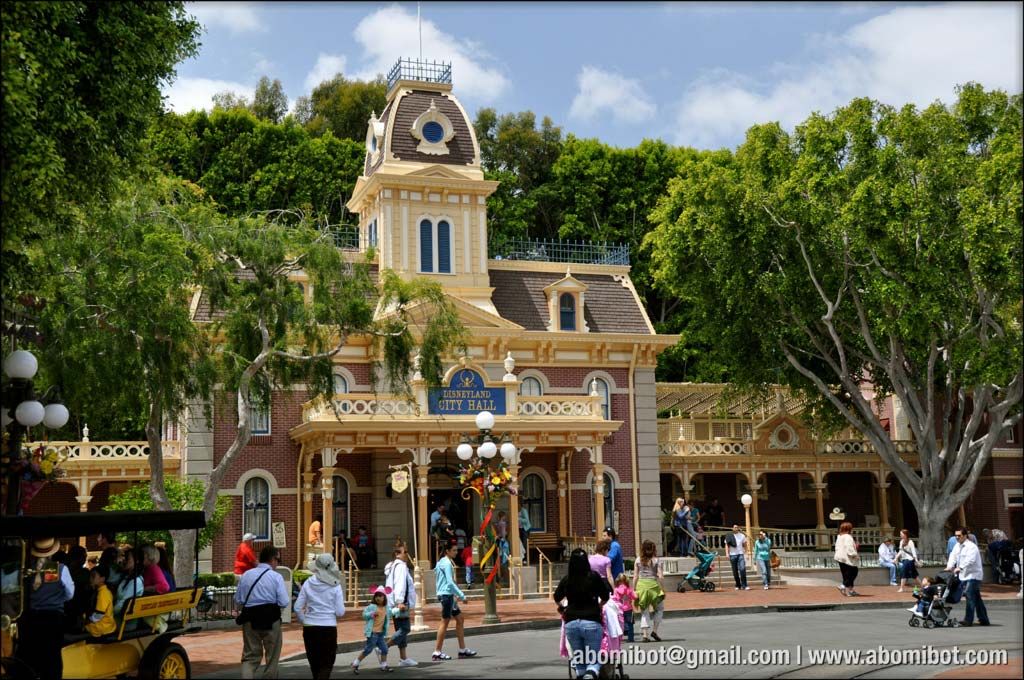 Finally here!
I know a lot of people hate this display and I have to admit it was kind of a blight on the view. But I love, love, love the balloons abstracted like this in this photo.
Jumped on the Disneyland Railroad for a round trip. This is one of my favorite photos... he seems so happy! Snapped this one just as we were seated on the train.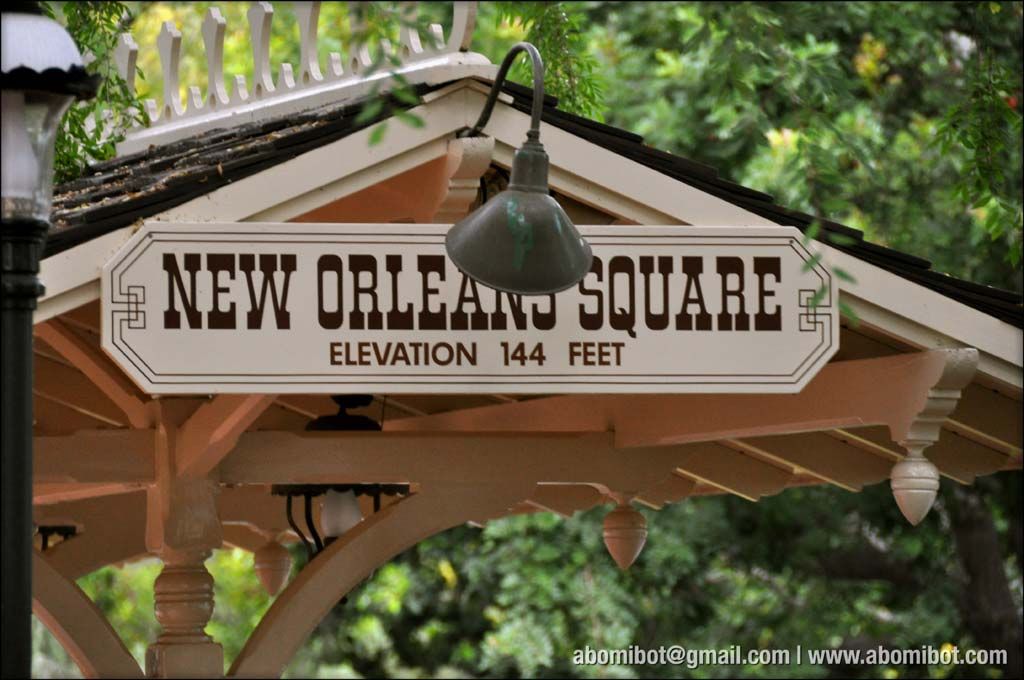 First stop.
This was taken IN MOTION!!! The new camera rocks. But my favorite part of this is the access panel on the side of the buck! It would be such a beautiful, pastoral image if it weren't for this one little detail reminding us of the artifice that is Disneyland.
After our train trip we started down Main Street. Here I looked back over my shoulder and snapped the clock tower. I'm so happy I finally have a lens with such a narrow depth of field! It's an 18-200mm AF-S DX VR for any camera geeks out there.
A bicycle built for four.
Framing out some blue walls in the hub. Love how the light hits the shingles!
For some reason we always head left into Adventureland first.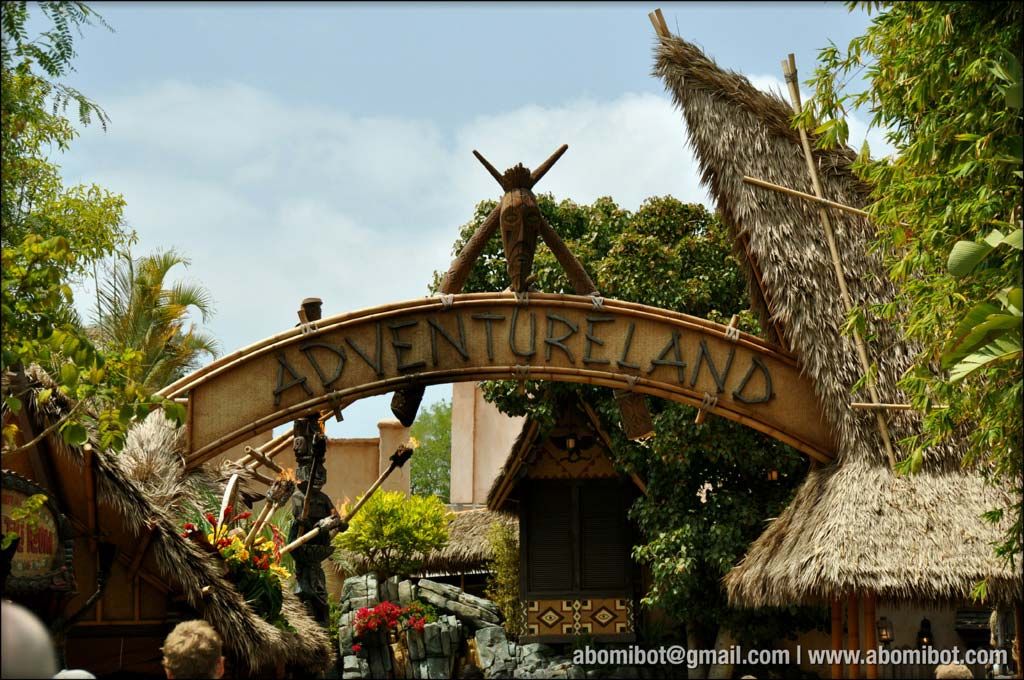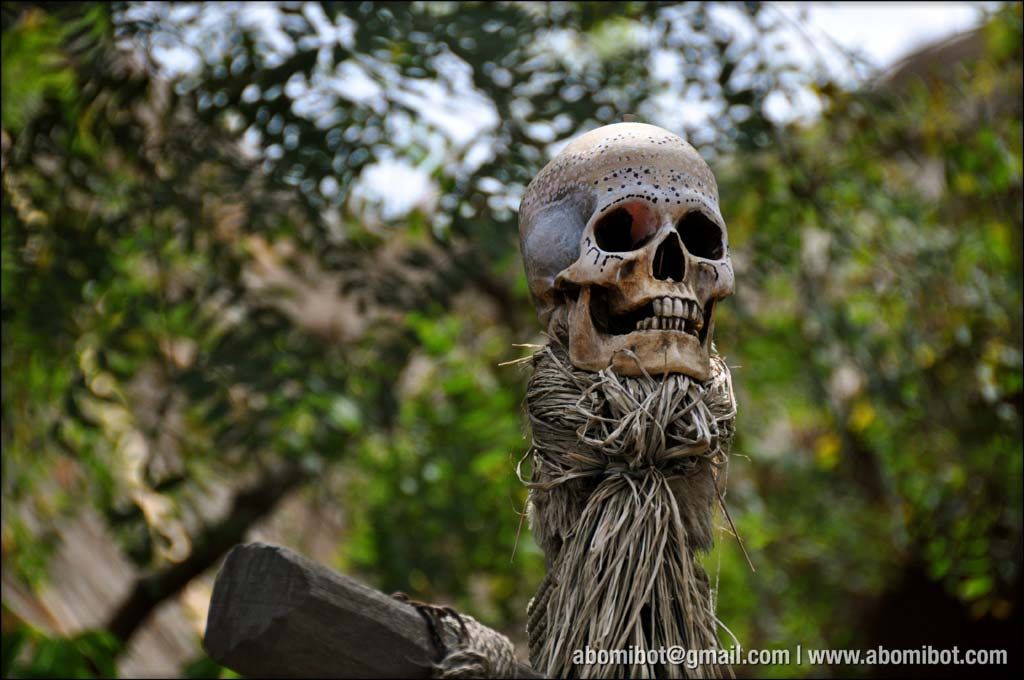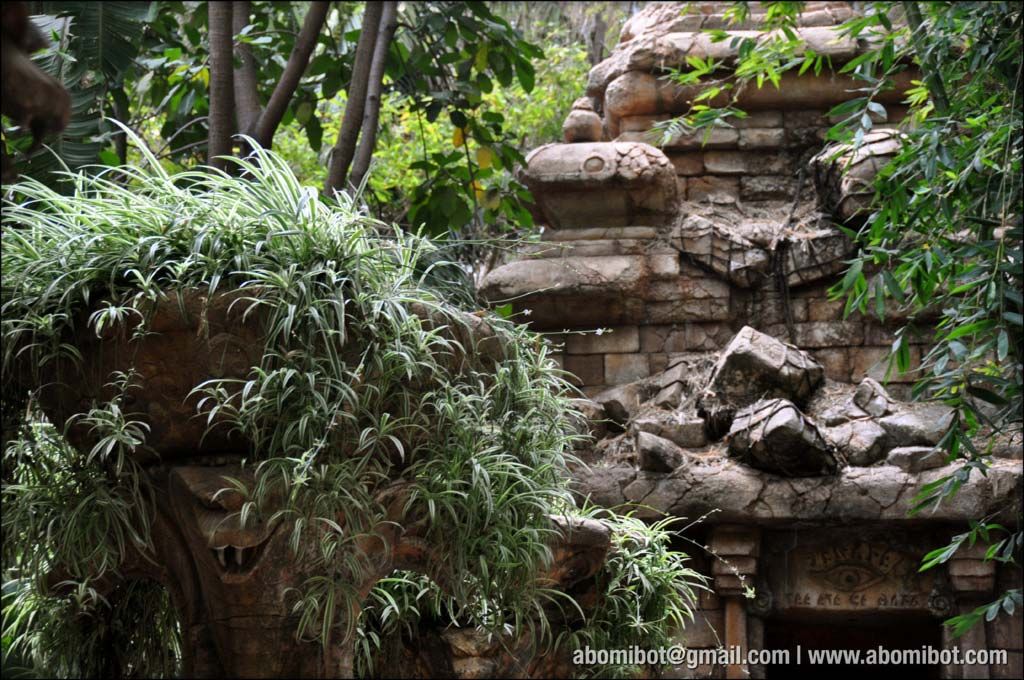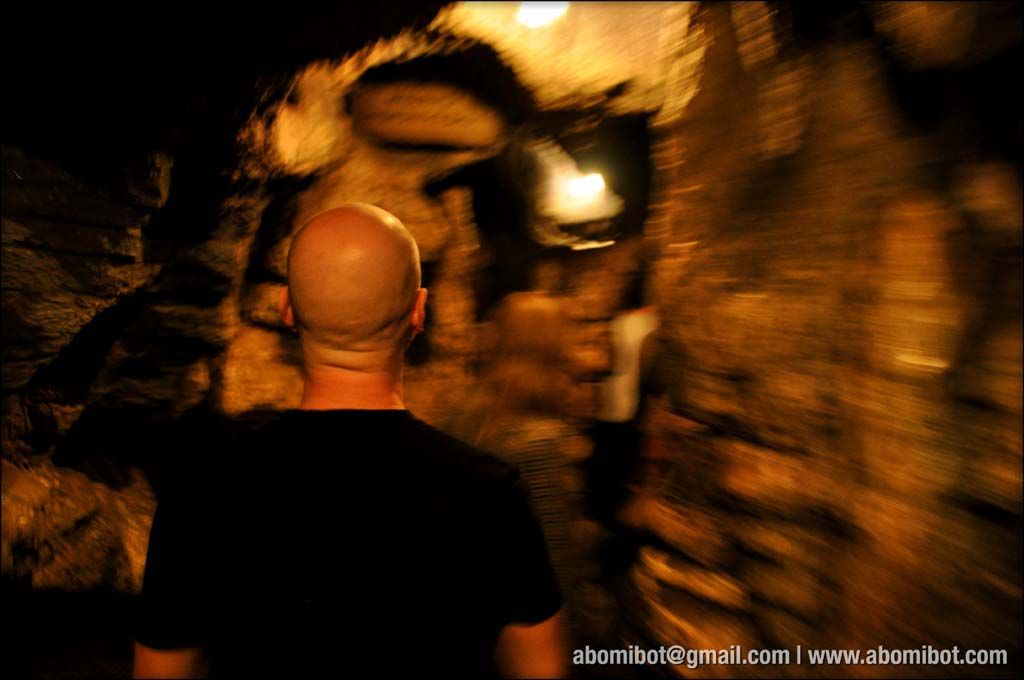 I'm a big Haunted Mansion geek but the Indy wait was inexplicably only 15 minutes... and in reality less than 10!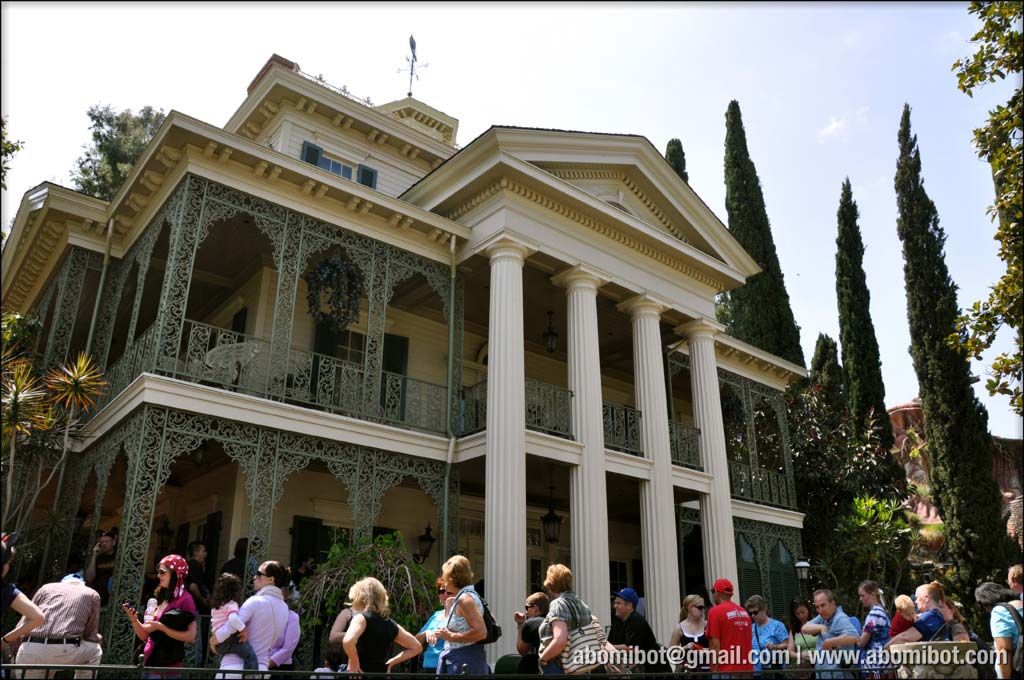 We meet again, my love. This is the first time we've seen DL's updated mansion without the holiday overlay! Leota floated in THREE AXIS! I've never seen her do this before... only ever up and down, I think, in MK. Very cool. But it only happened for this one ride. For the duration of our trip going forward she was stationary on her stand. What up with that?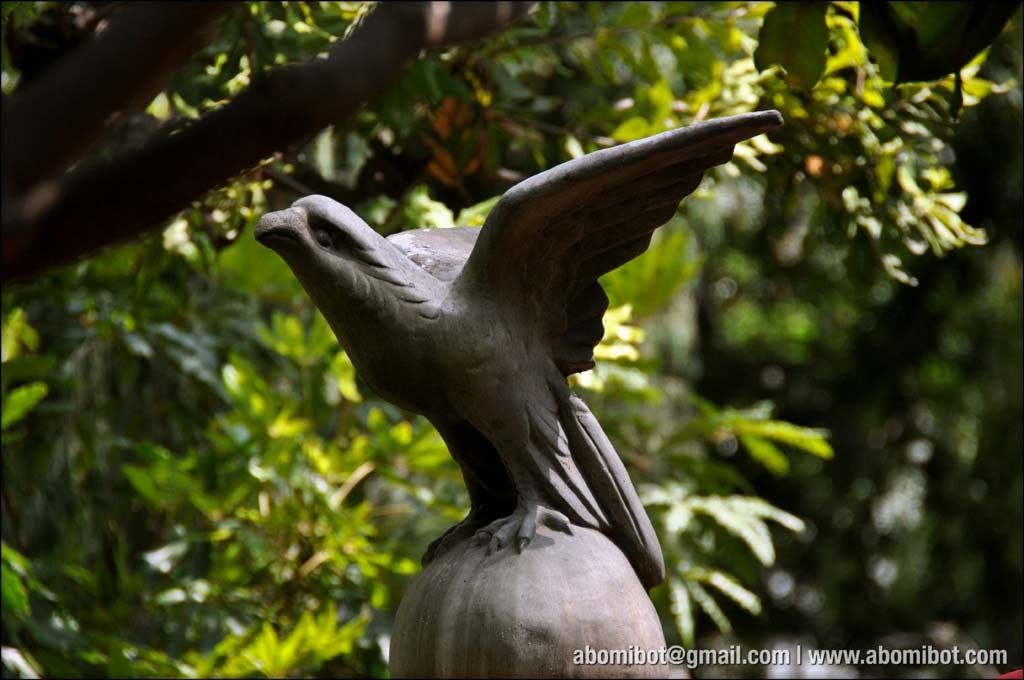 Here's a statuary tease for you... more and better later. We leave DL for some dinner and some rest. We had gotten up at 3:00 AM New York time, after all. And we had some wine and apps in our future so we needed to save our strength.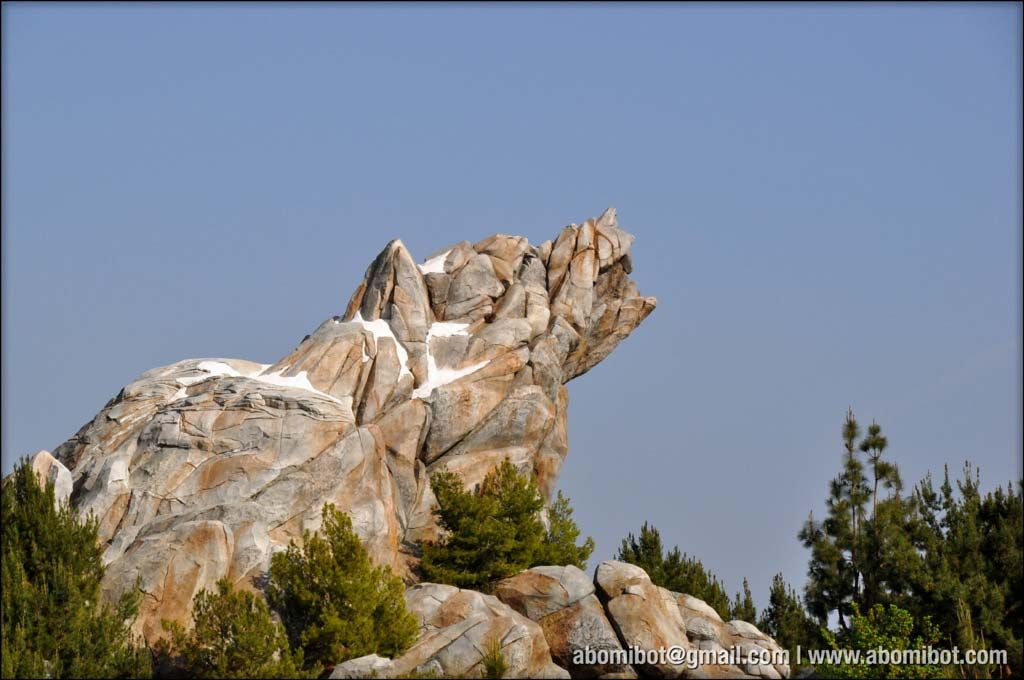 Our room was ready. Both of these were shot from our GC balcony. We had a great room. Thanks for the hookup GC folks!
Love this restaurant... but our favorite way to enjoy it is in the lounge.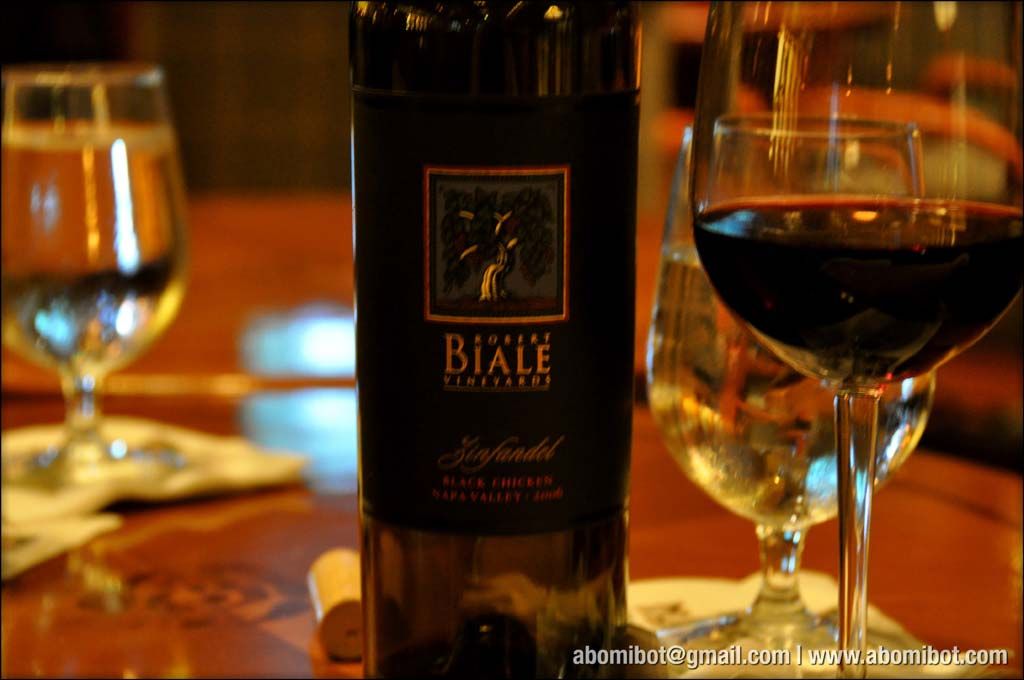 Called "Black Chicken." We like very bold, very big wines and this Biale didn't disappoint.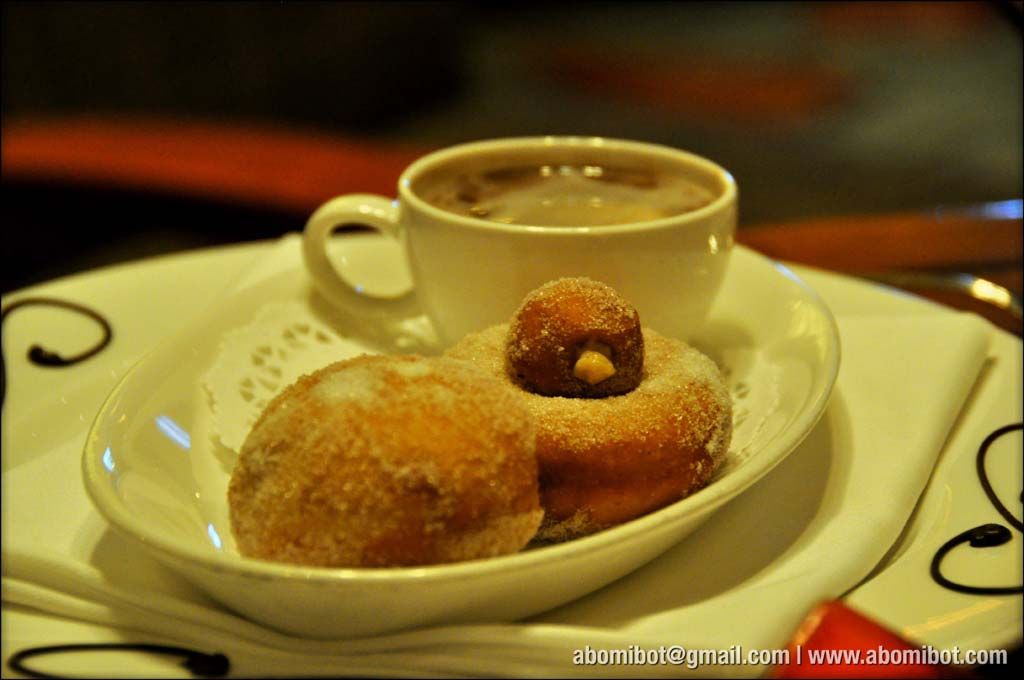 Hot chocolate. Mmmm.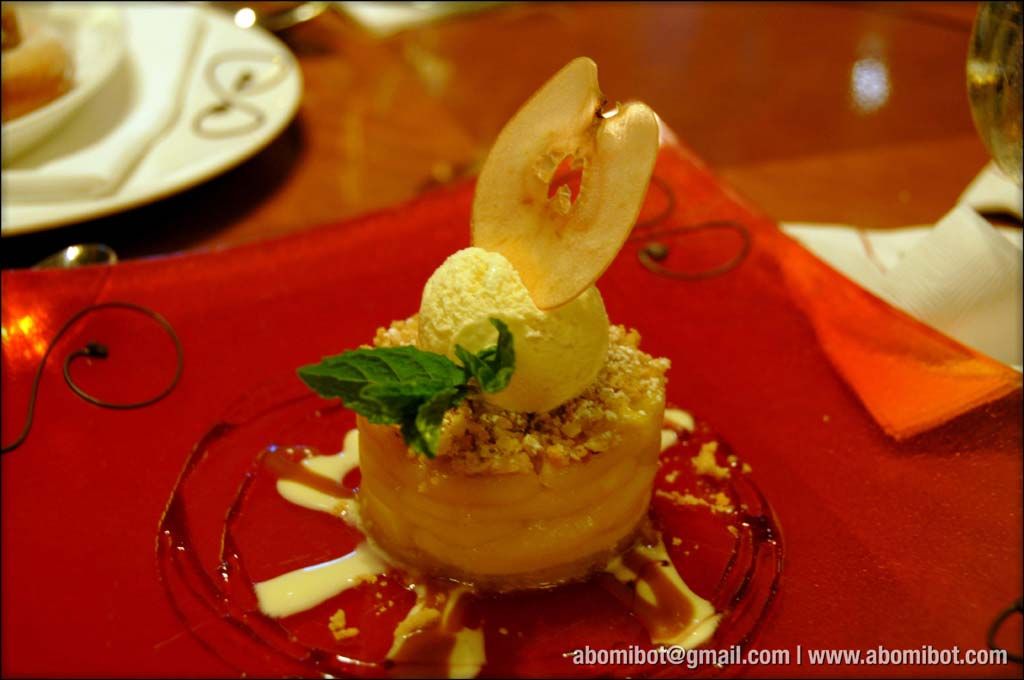 Apple tart. That's right, I called it a tart.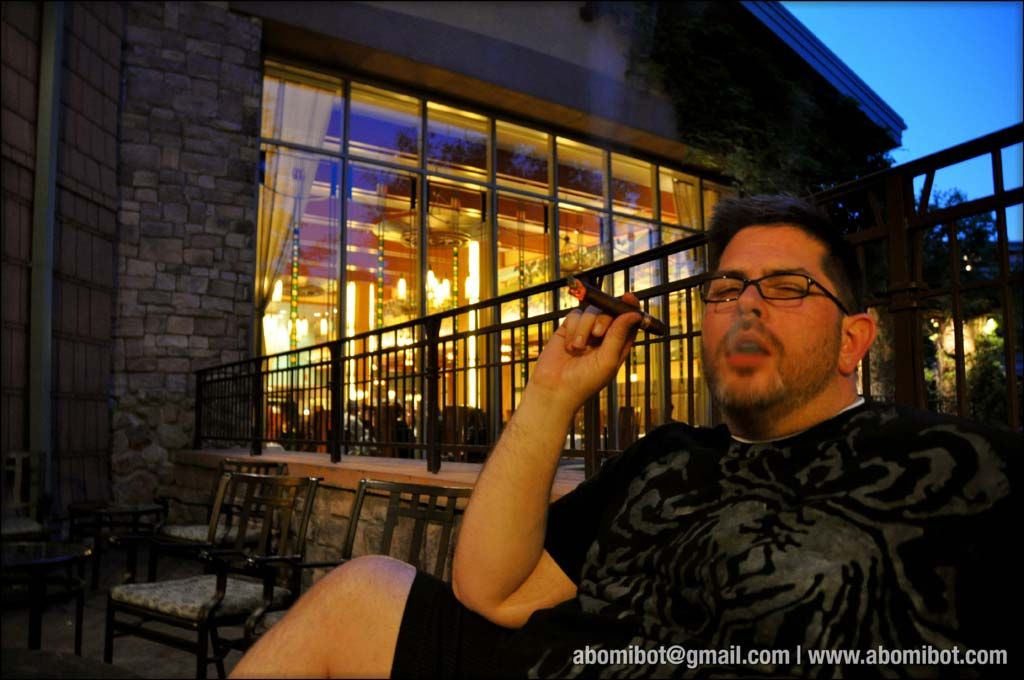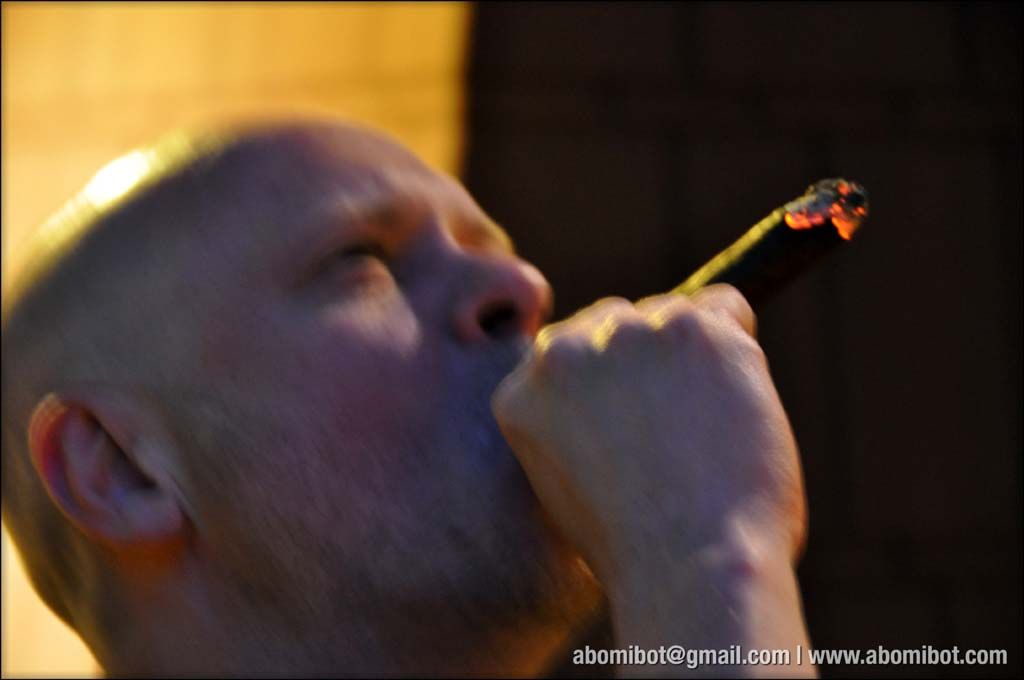 We quit smoking last year (hardest thing ever but we did it!) and decided to treat ourselves by sharing a good cigar. It was a fun treat and, thank goodness, didn't cause any backsliding. A one-time thing.
END OF DAY ONE! DAY TWO TO COME!
(And the photos will get better, promise.)