So I spent the entire day at Disneyland and DCA on Tuesday June 9th for my birthday along with my beautiful twin sister! We had great company, her husband, her daughter and her friend and daughter as well. We arrived at the park at 0730! (I was looking forward to sleeping in on Tuesday however, that didnt happen!)
My sister went and got her "free birthday ticket" and I went and got my $69.00 birthday card!
Isn't this just beautiful?!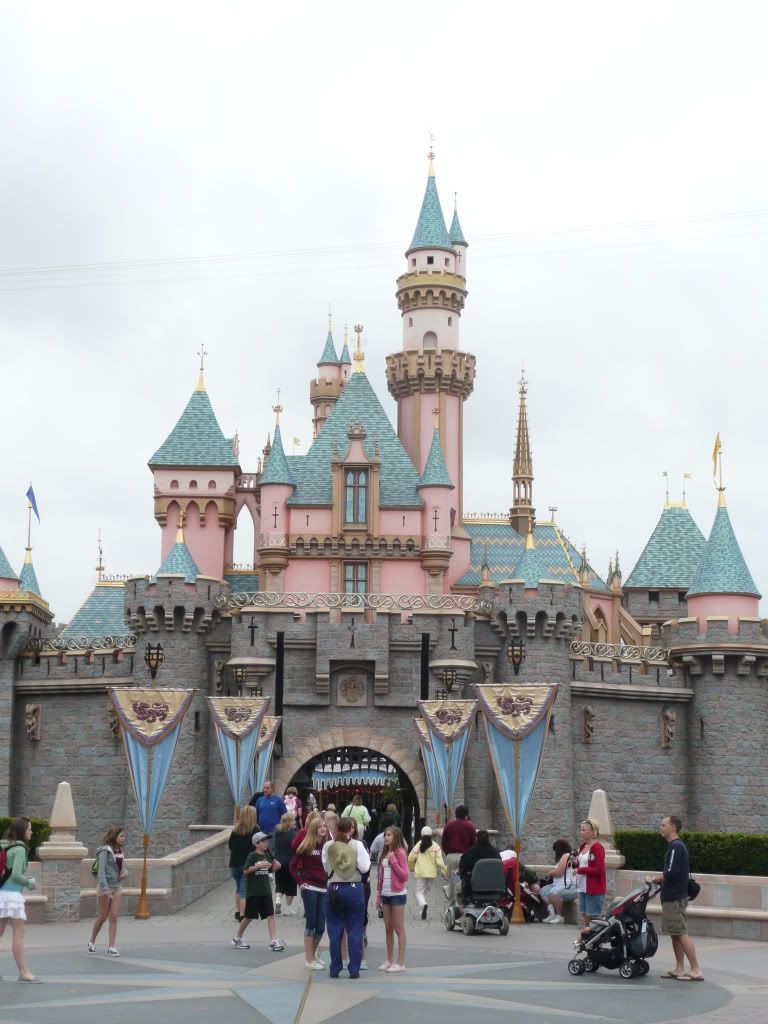 Our 1st ride of the day was the "wonderful" It's a Small World! (So not my favorite ride, as you all know that is the ONE attraction I WILL NOT introduce MY children too)
They hadn't been on it since the remodeling so they wanted to check it out! (They enjoyed it) I left with the song lasting in my head for about an hour!
We than made our way down to ToonTown! I love that place! Although it's more for the children I love the colorful atomsphere! We ran into our friends Goofy, Pluto, Mickey and Minnie.
Goooooooofyin around!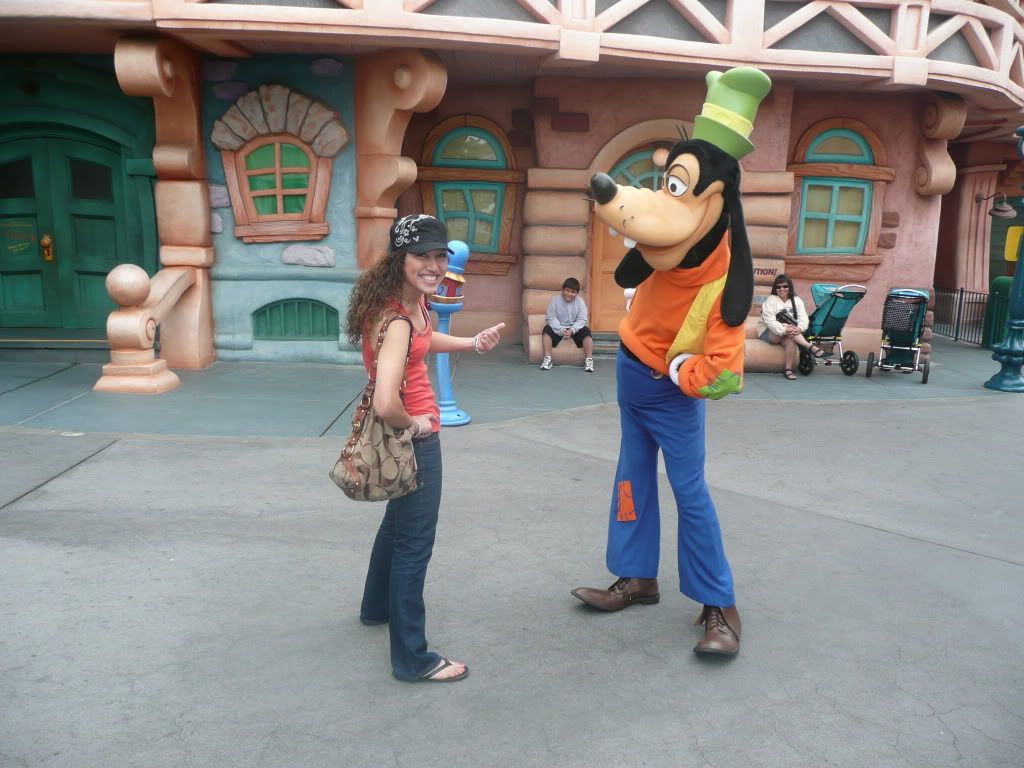 A birthday kiss from Mickey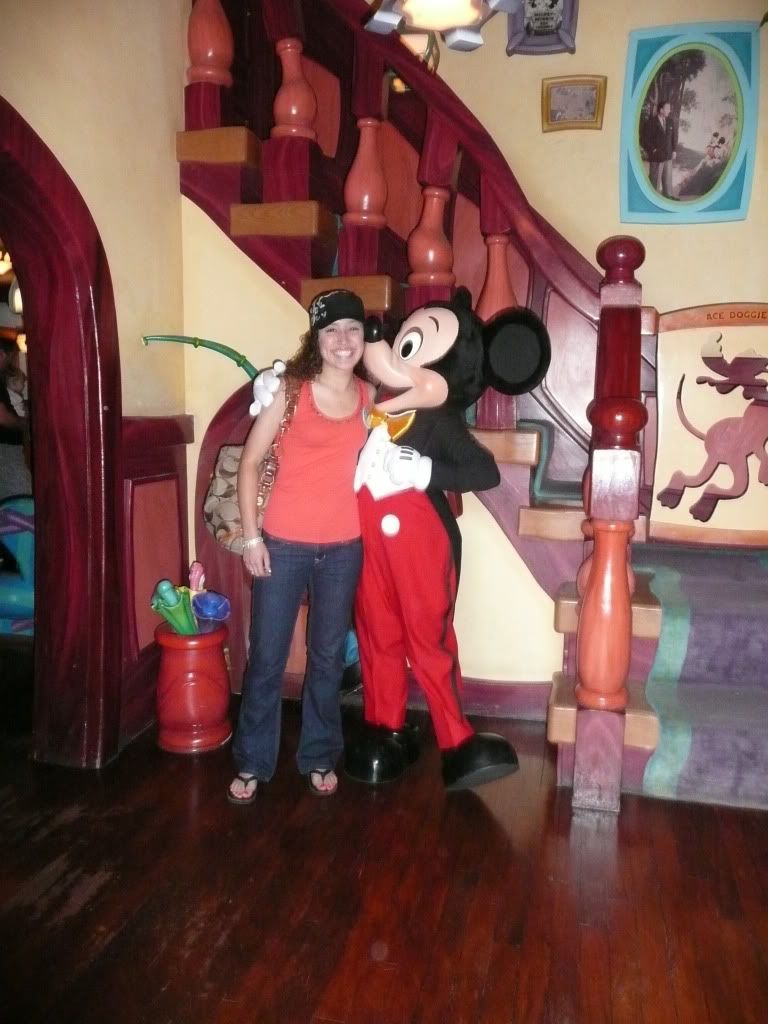 Yum! MY birthday cake!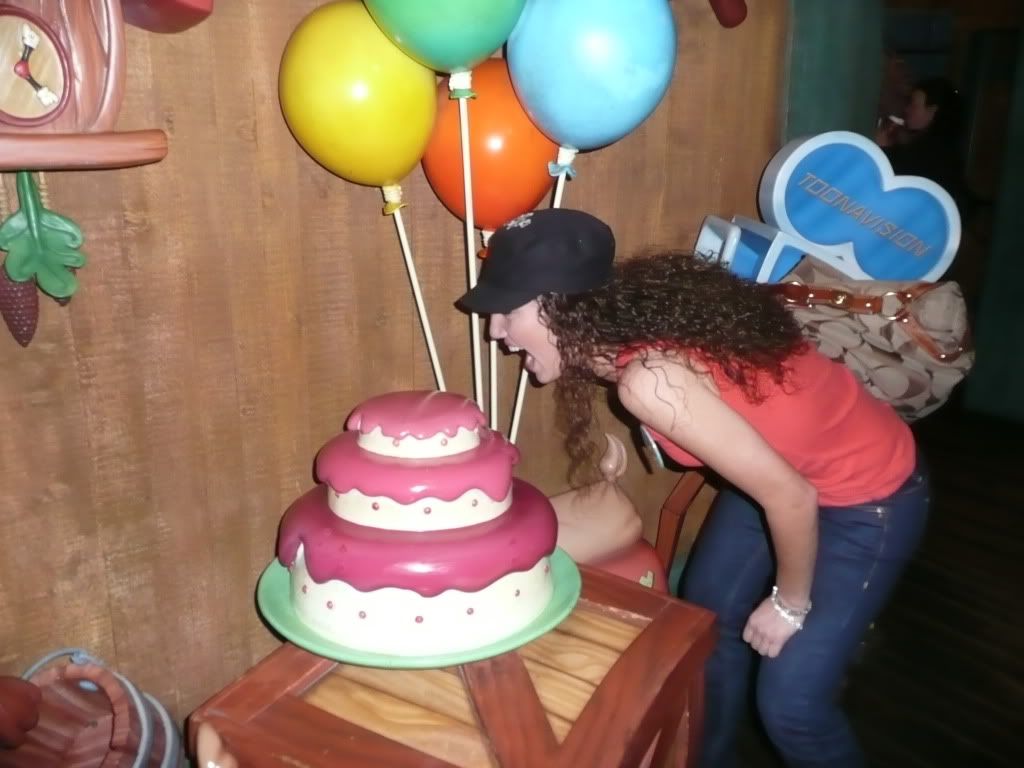 Minnie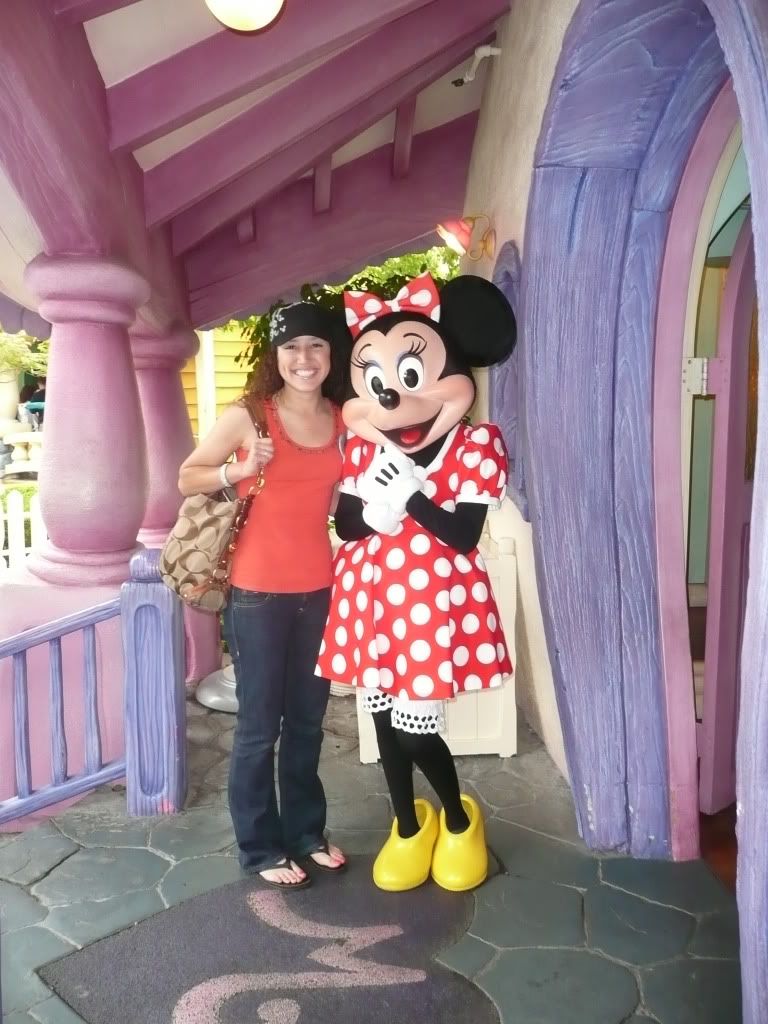 Dj, Gabie and I at Mickey's House
I really enjoyed Roger Rabbit, the girls loved taking over!
We made our way to Fantasyland and enjoyed Dumbo!
My sister, her husband, and lil Miss Rylee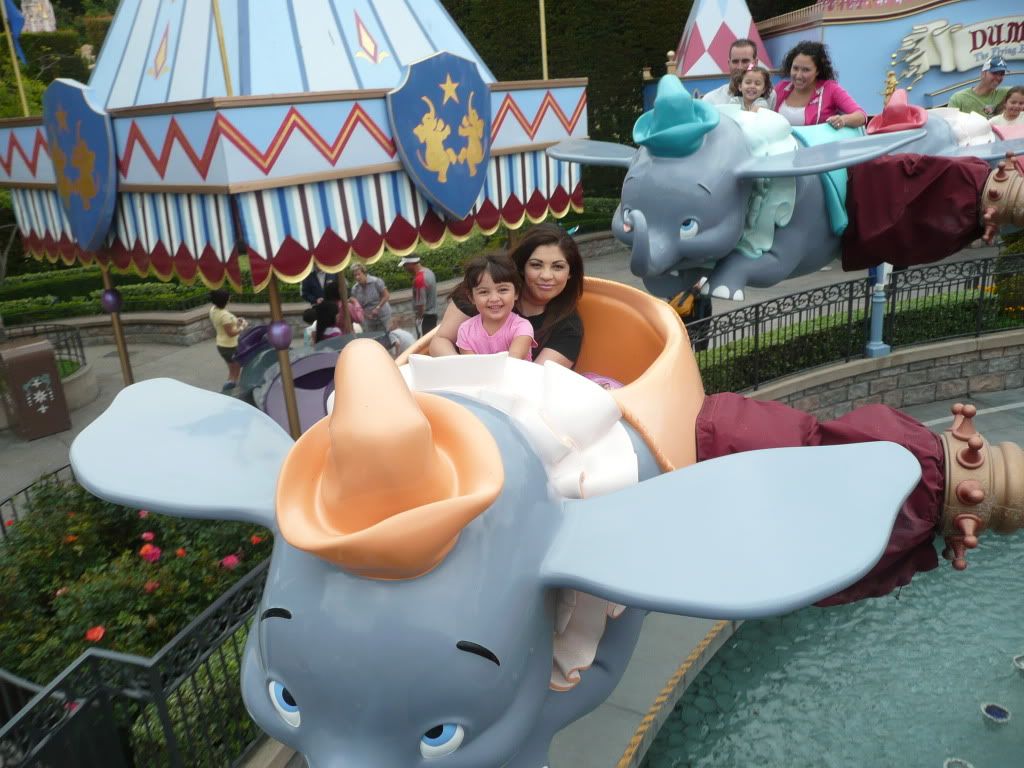 I had to stop at the Penny Arcade to try one of those Red Velvet Cupcakes everyone had been talking about! I paid about $4 for it. Although it looked really cute and goooood, it wasn't that tasteful! Red Velvet is MY FAVORITE! But I prefer the cream cheese frosting!!!! I think next time I will stick with my delicious corn dogs! (The Red Velvets at Sprinkles in Fashion Island are so much better!!!) (Can you find my lil hidden Mickeys on my cute hat??)
Cinderella, Cinderella,

Bibbidi-Bobbidi-Bo

!!!! My most favorite Princess of all now has her own little place! Oh, how I was tempted to just be like a Princess for one day!!!! It looked like so much fun seeing the little girls dressing up and looking all pretty!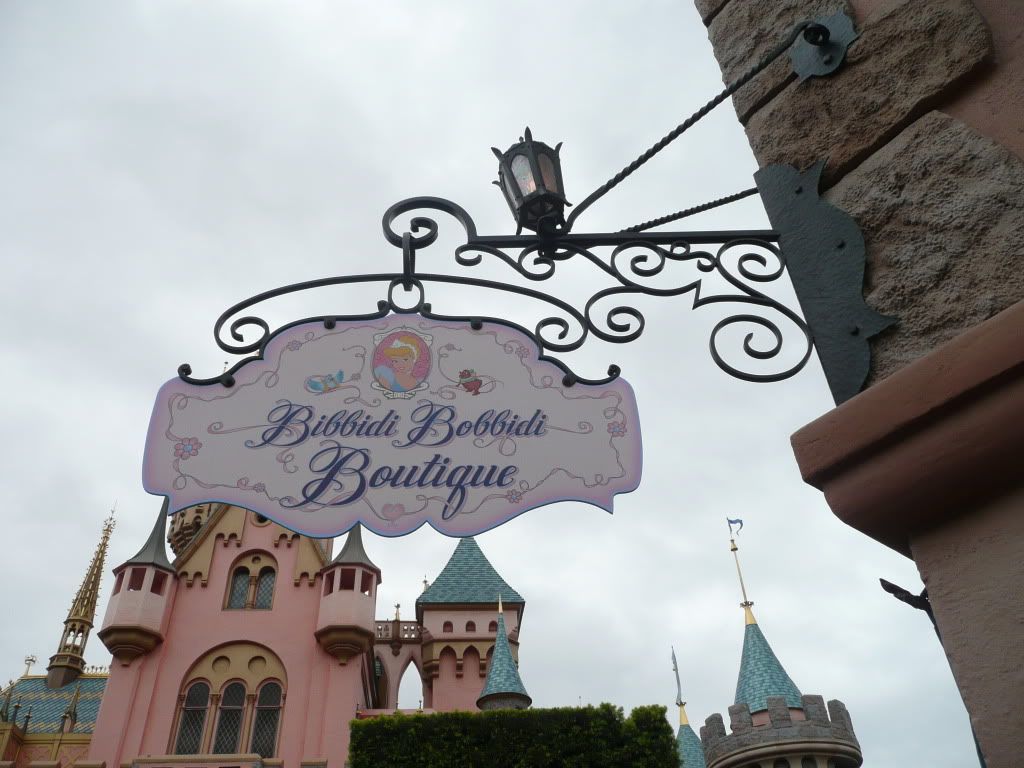 True Love's Kiss (I miss mine! He'll be home soon!)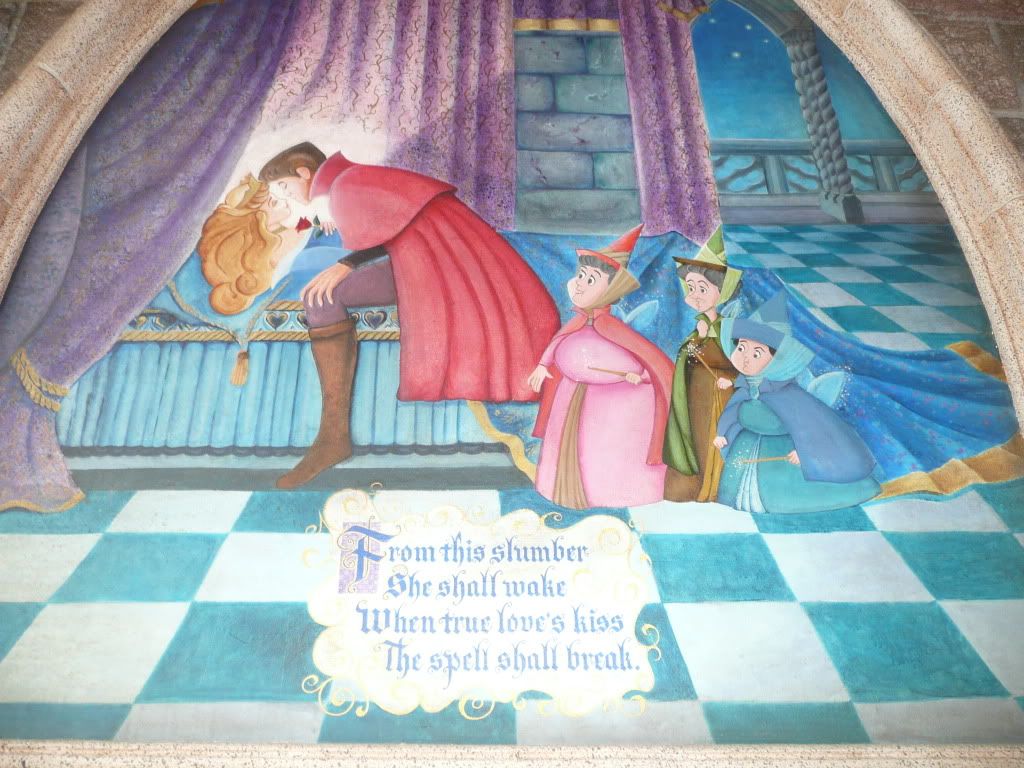 Can you find the hidden Mickey? (This is in Downtown Disney) When I was first shown this, it took me FOREVER to find it! (It's pretty obvisous though....)
So I had NO IDEA they had these cute rides at DCA!!! It was my first time EVER seeing these!
While my brother in law watched the girls I took Gabie and Dj on Tower of Terror for their first time! As they held on to their seats I was more concerned about losing my new cap I had bought with my birthday gift card!
We didnt ride the Mickey Wheel but I thought I'd add this photo because I like the way it came out!
The Mcfarlane Family infront of Rainforest Cafe @ Downtown Disney
Grandma & Rylee @ Storyteller's Cafe @ the grand hotel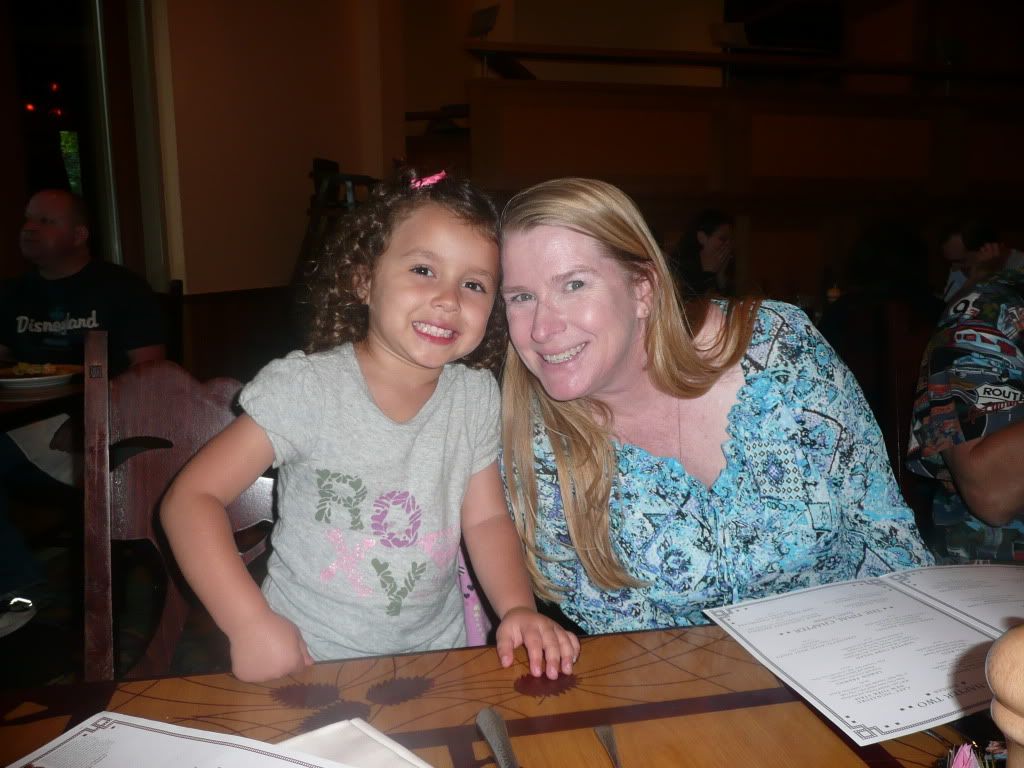 My 2nd Birthday Cupcake! (Hey you can have as many sweets as ya want on your birthday okay!)
Grandpa Pat and Grandma Susan met us all at Storyteller Cafe at the Grand Hotel for our Birthday Dinner. We had great food! My Salmon was delicious! (I didnt get a photo of that!) After dinner they joined us for a couple hours and we ended the night on one more ride, Pirates and enjoyed some yummy Kettle Corn on our out to The Mickey Parking Structure!