With high school now part of the past I figured I start my vacation with a well-earned trip to Disneyland for the whole day.
Arriving at Disneyland around 8:50-9:00, my first stop was the Main Street Photo Shop to buy a picture from my last visit. I must've bought the pic too early as the machines were not printing the pic I bought, the CM who proccessed my order said it was going to take around 10 min, but it took a bit longer. He tried the process the same pic on another computer and still no-go. He offered another 5x7 pic from my photopass card free of charge along with the pic as a compensation which I agreed to. The pics were eventually printed and I got both with a copy of the pic I ordered, so thats 3 pics in one day from the Photo Shop. Too many for me, since I usually buy just one 5x7 pic each time. I'll upload those pics as soon as I can scan them. Look for them later on in this report.
Since Pixie Hollow just opened, I figured I stop there first since it was still cool, and I wanted to get my first round in Pixie Hollow over before the heat setteled in. The first fairy I saw was Iridessa, who I haven't seen before. So Rosetta is the only fairy I haven't met yet.
And then moved on to Tinkerbell, this Tink, I haven't seen yet.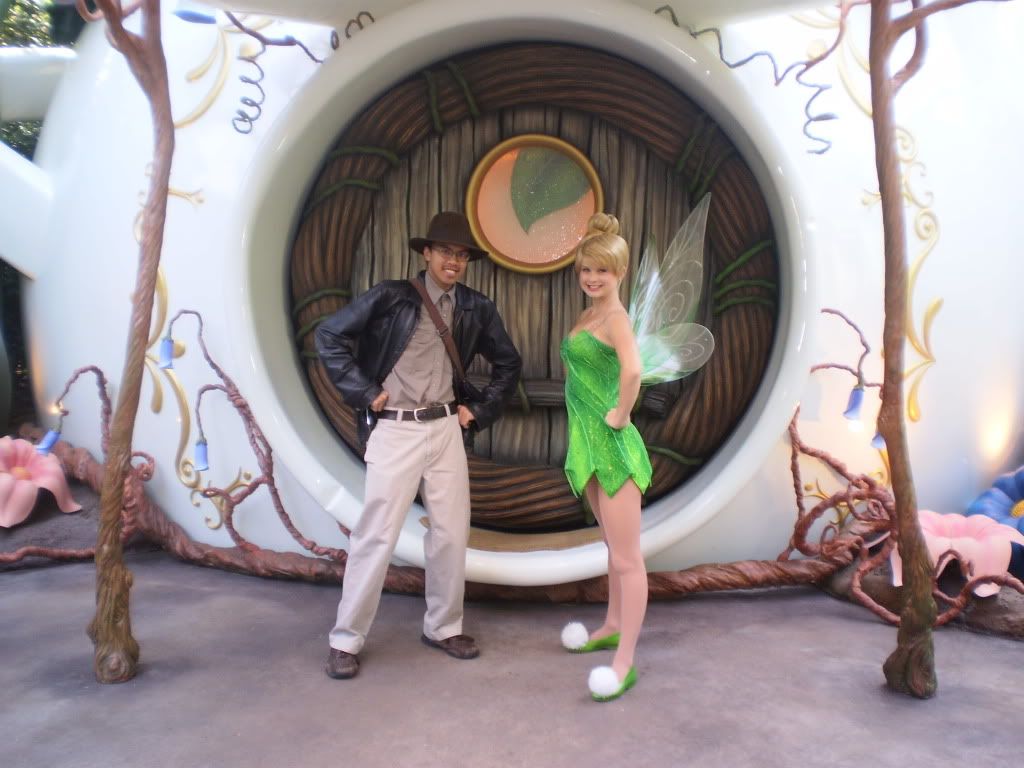 After the first run, I headed on over to Indy, where I used Single Rider for the whole day. Indy broke down 3 times that day. The first time was a audio problem, according to my CM friend. The second time was around 8PM beacuse one of the zones in the ride. The third time, actaully happened 5 minutes after the second one. This one aggrevating the last breakdown resulting in a complete evac. Ride reopened quickly before the first Fantasmic!
Coming up: Rivers of America, Aladdin and Jasmine, a bird, Pixie Hollow round 2 and night shots with 2 videos along with more details about my trip.