I was at Disneyland on July 17, 2009 and bought a disposable camera. This is the first itme I have put my photos online. Janky is my secondary account that I used in VMK. They are in my Disneyland album and there are a few more but I did not want to blind you all.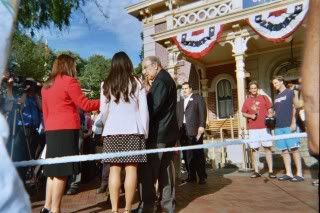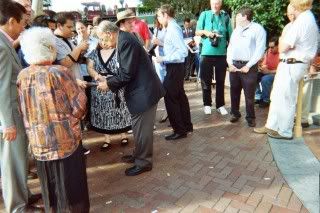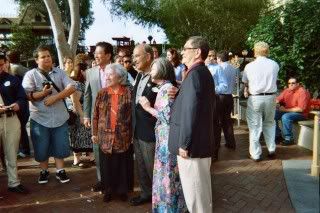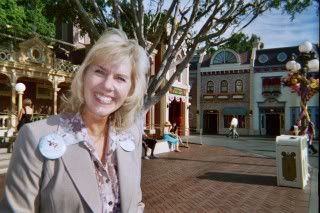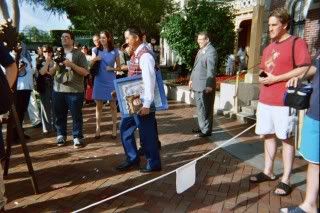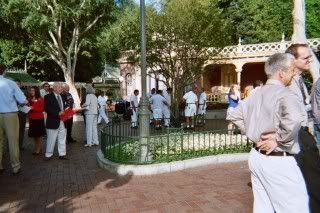 They had a set up for the radio station on the Main Street Platform.
I did see a reporter at the event.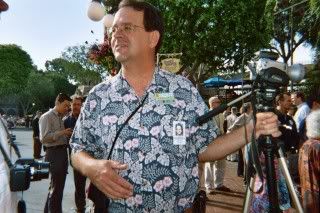 There was lots of security there. This was a really sweet guy.
Some of the people milling around after the event.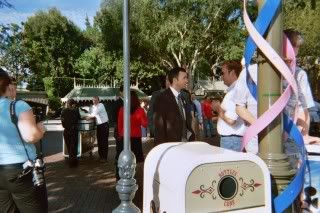 Someone had to clean up the confetti after the event.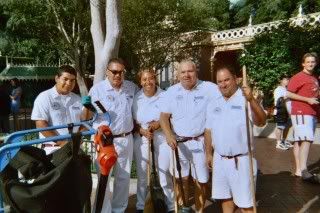 Disneyland Fire Department CM
This was the sign announcing the signing and release of the Robert Olszewski piece on July 17th.