Yesterday's birthday had two major scheduling changes which included: A morning visit to El Camino College to schedule an appointment with a counselor and leaving Disneyland earlier than expected. Even with these two changes, I had a blast at Disneyland!
I arrived around 3:10 and the first thing I did was to head on over to guest services to get my Birthday Fun Card. Going into Disneyland I headed on over to Indy which surprisingly I only went on 2 times due to the early departure. I made my usual 2 visits to Pixie Hollow and rare visits to PFF and Mickey's House.
Going into Pixie Hollow the first time, I first met Rosetta, this Rosetta I haven't met yet, she was really sweet and I liked her accent.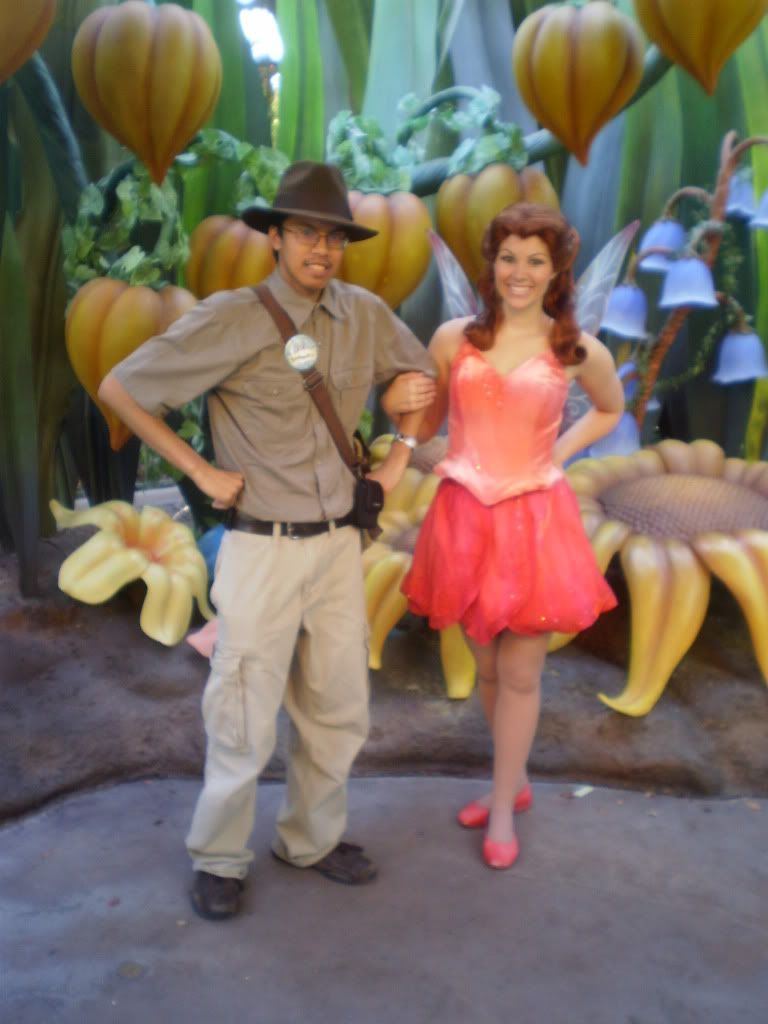 And then I moved on to Tink who also wished me a happy birthday.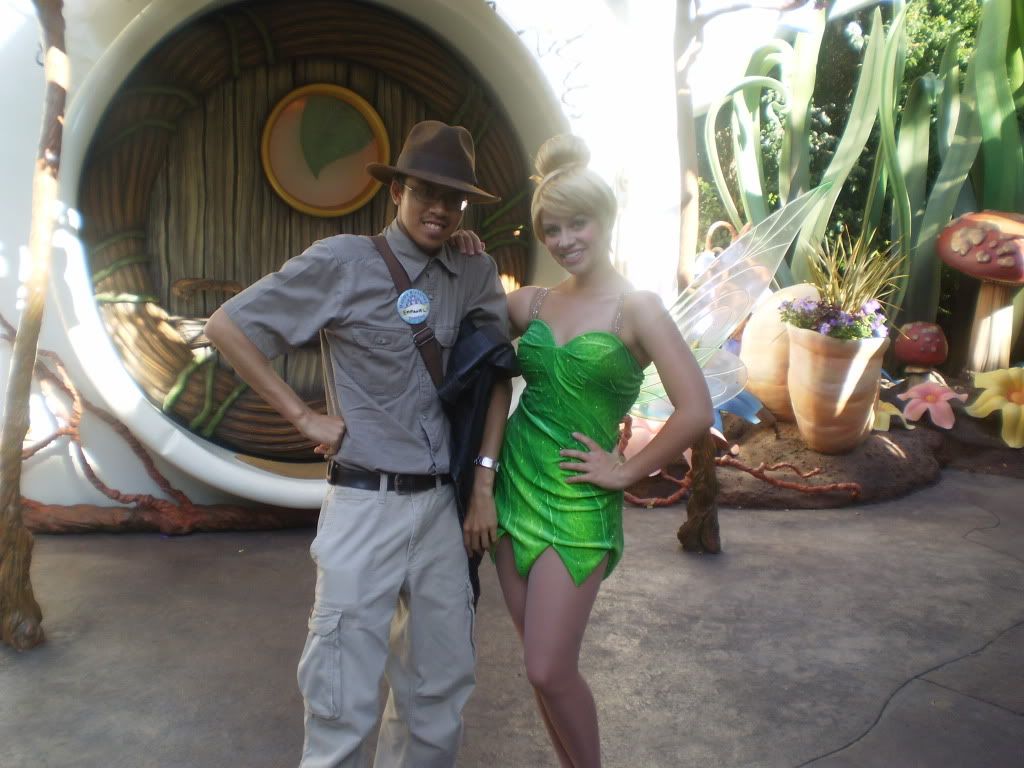 After the first run, I went to PFF and was able to get in before the line closed at 6.
The first one I met on the trail was Mulan and she said to pose like a warrior. And for the record, I've never done this pose before.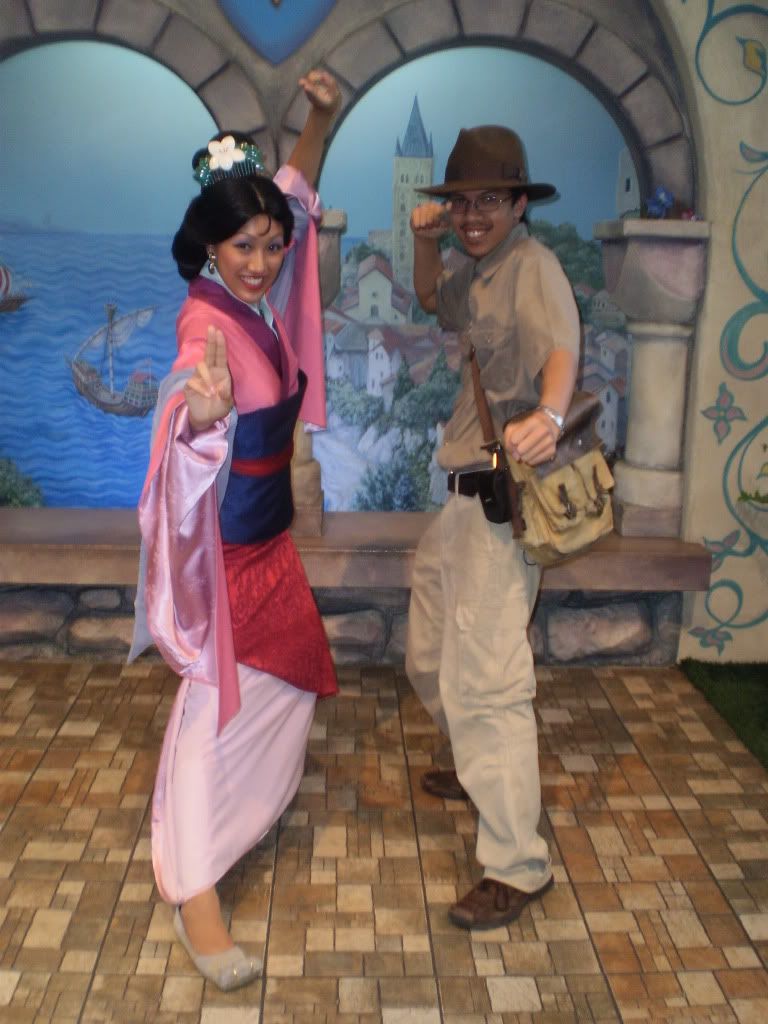 Next up the trail was Aurora, and it was no coincedence that I just bought the movie before I went into PFF yesterday at the dvd shop on Main Street.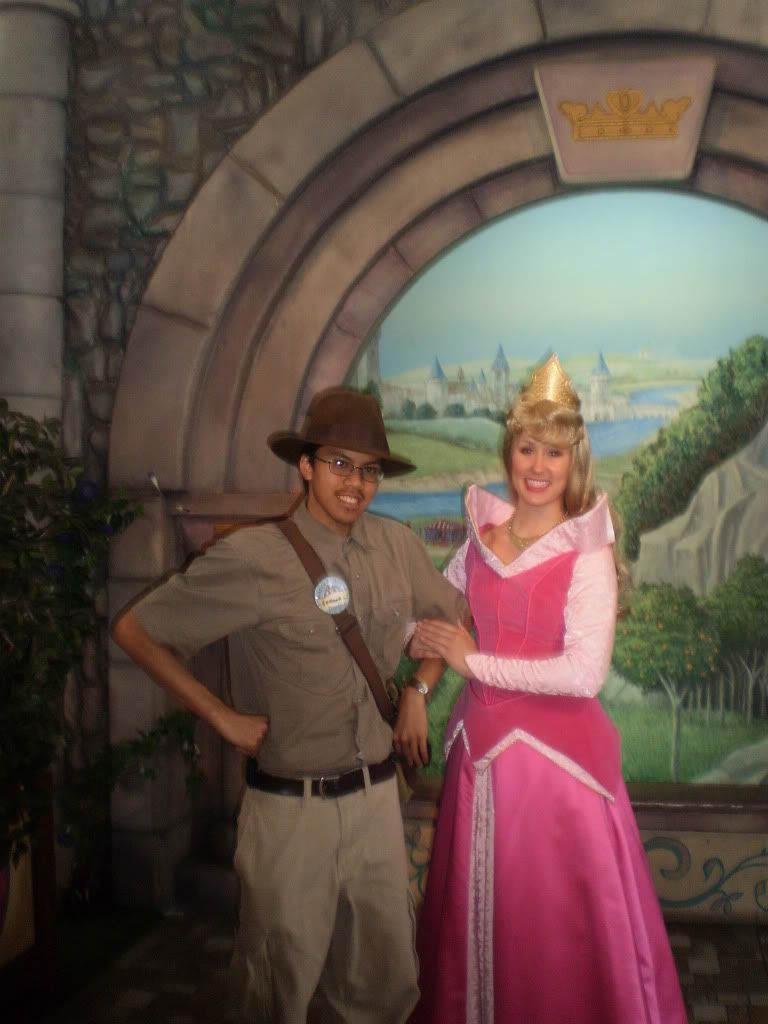 And at the end of the trail was Cinderella who is usually in the first part of the trail when I entered PFF the past 2 times I was there.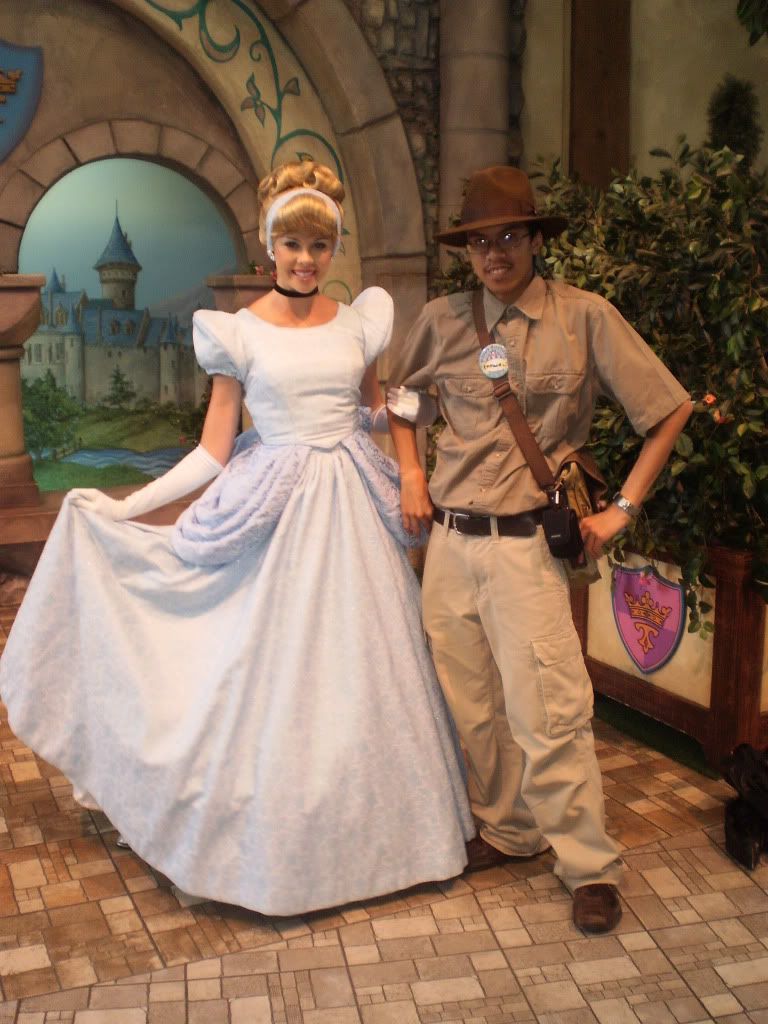 Then it was on to Mickey's House, the only place I go to If I want a pic with Mickey since the line is indoors and is air conditioned. Usually when I go in, the line starts at the projector room where you see the fake trailers for mickey's cartoons. But the line suprisingly was backed up and my wait to meet mickey started at the garden area
. Well, at least i had my ipod with me and I just listened to Fantasmic! to past the time in line. When I entered one of the rooms to meet mickey, he was in his regular tuxedo outfit witht the sorceror's hat and background which actually made a good photo.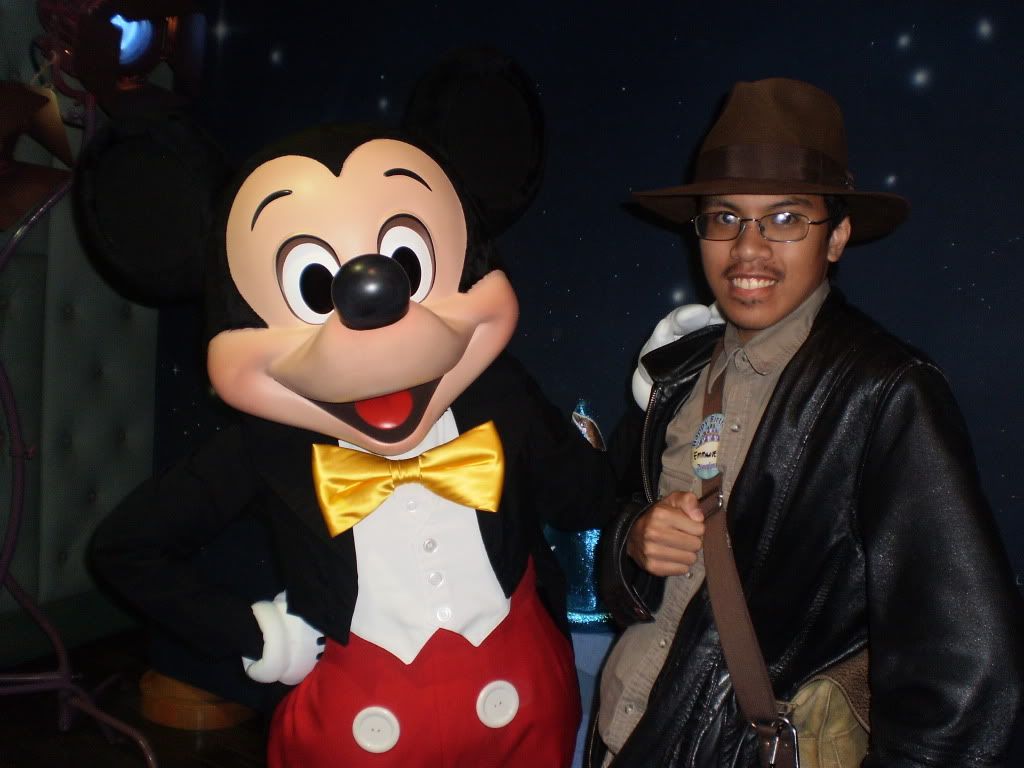 Coming up in the next part, I return to Pixie Hollow then I list what I used my Birthday Fun Card on and what I rode. Stay Tuned!