I was finally able to enter the mysterious door of Club 33. After month's of finding the right person to contact I was in!
I recently got married on July 18 and my wife birthday was on July 26. I thought it would be a great surprise to take her to lunch at Club 33. Both of us being huge Disney fan we were very excited to be able to eat lunch at the Club.
First a picture of book that held the receipt.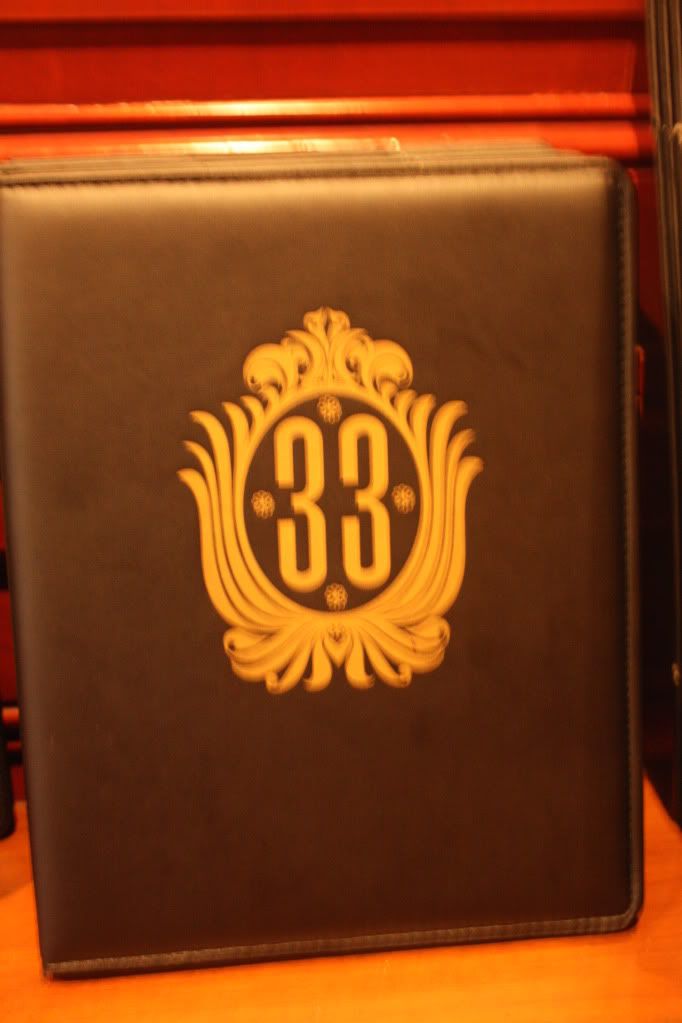 This is how the table looks like when we arrived.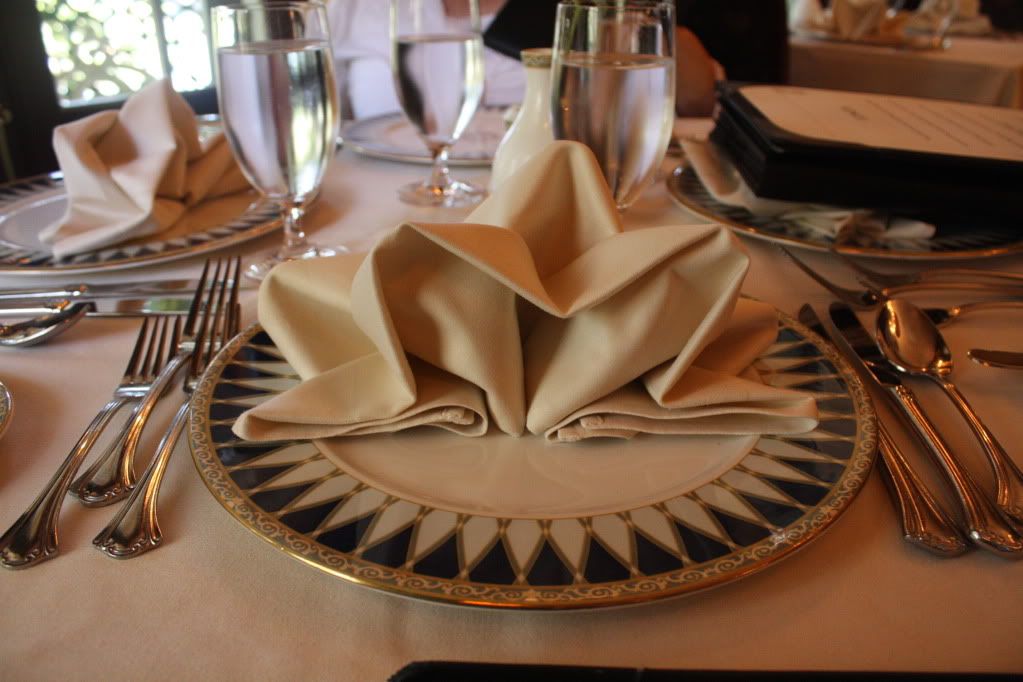 Be right back, need to upload more photos.