The majority of my time was spent at Pixie Hollow because most of the day I was with my sister and cousins. We went to Company D before we went in to buy some stuff then it was off to DLR. I wasn't able to pop out my camera during my time with my cousins due to having too much fun with them to even think about taking pics with them but I was able to use it when I was able to have some alone time which went from 6:30 to 9:30 when I had to leave early which was okay with me.
My first trip into Pixie Hollow occured during the 6:30 parade, which was a pain because my main route to Pixie Hollow was cut off and I had to go around Tomorrowland to get in line. Fortunatley the line at that time only lasted 2 minutes as there was barely a line to begin with. The first one I met was Silvermist who I remembered from last month. We did the same pose from last time.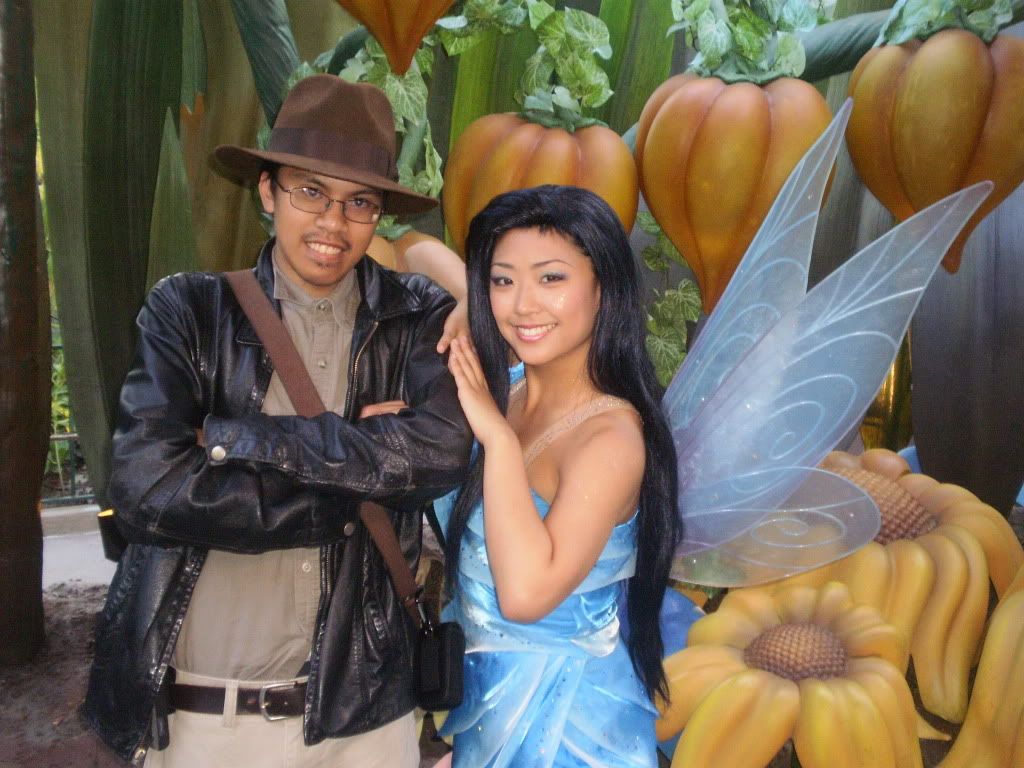 After a brief chat, I moved on to Tink, this one I havent seen in a long time but she still remembered me from the last time we met.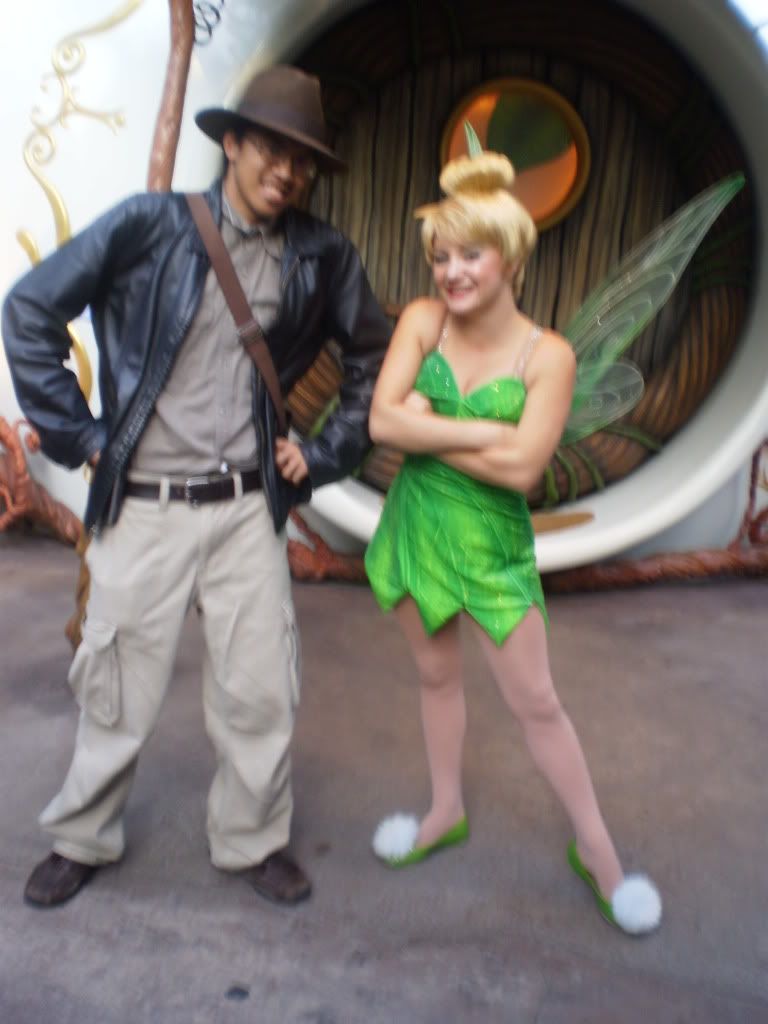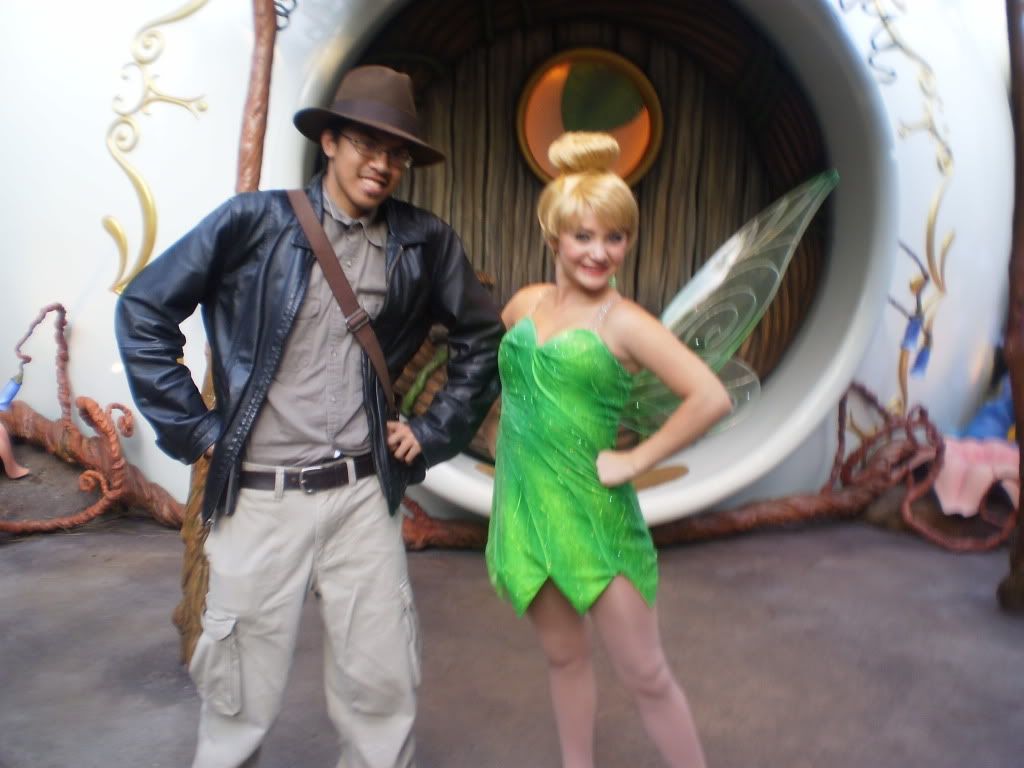 It was around 7:05 when I left Pixie Hollow the first time, and I wanted to come back for the night shots like I usually do since Nightastic! started. I had enough time to go on Indy and head on back before it closed at 8. And with the Single Rider line available it was easier. There was a backup though that happened during my ride because a jeep in the North Station (left side) stopped working. I told my CM friends to keep an eye on the jeep I was on because when it stopped at the boulder, the jeep was really throwng me around like I was in a Texas Rodeo. I know that the jeeps still move around in place if it stops but that time, it felt like the Jeep turned into a bull. Getting off the ride, it was around 7:40, I made my way back to Pixie Hollow and the line was now around an estimated 20-30 min wait. When I got to the front, the line was being held because they were switching out the people that played Tinkerbell and Iridessa was swapped out with another fairy. When I got in It was Silvermist, because it was dark I had a hard time figuring out if this was a different Silvermist but then I see it was the same one from earlier. I went ahead anyway took another pic with her since she's one of my favorites as well. And I like the pose we do everytime we meet.
After that, I moved on to Tink who was the same one from earlier. She said "Your back!!" and I said "Indeed I am back! I was hoping to see you again tonight before you fly-off for tonight." I like the pose she did for this pic.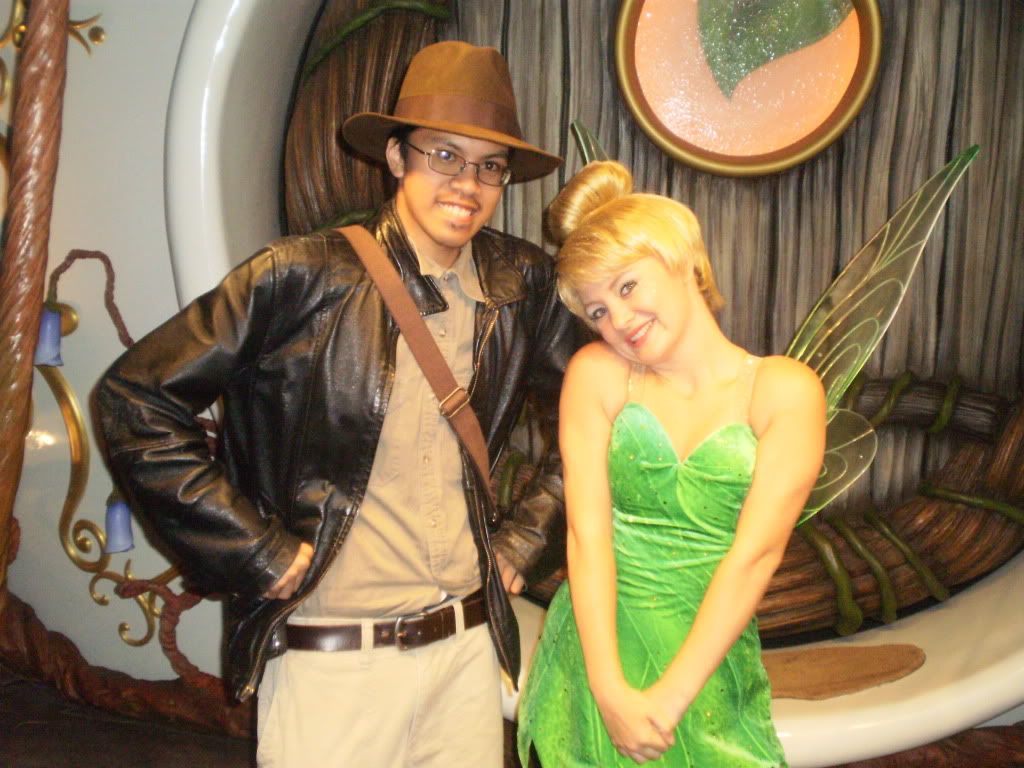 After I gave her a good-bye hug, I was off to the Rivers of America to catch Fantasmic! before I left for the night. The Croc wasn't workng again and it made me wonder why was the croc out if the eyes weren't working and if wasn't moving at all. The eels were still not out and I 'm looking foward to seeing them again soon. Despite these problems, Fantasmic! went off pretty well. I then made my way back to to the Parking Structure and I was on my was home.
Rides ridden that day
TSMM: Beated my sister on the ride, which made me laugh because she works at TSMM and she got beaten at her own attraction:lol:
Mickey's Fun Wheel
California Screamin'
Monster's Inc
Big Thunder Mountain
Indiana Jones Adventure
Haunted Mansion
Shows seen
Aladdin
Fantasmic!
THE END