I wasn't planning to stay until midnight this time. The plan was to be at DLR for awhile and then leave when my sister got off work at DCA. And the heat factored in my decision too.
Part 1A: The Return to Pixie Hollow
The reason that it says Part 1A is because the first part will cover only my experience with the fairies. There are princess pics in 1B which you will have to wait until tomorrow.
I enter the park around 11am and it's already blazing hot. I managed my time in order to get out of the sun for a while. I mostly stayed in IJA but there were times that I went to other attractions. I took the DLRR to NOS to get a Mint Julep (good on a hot day). After that, I went on over to Main Street to get a photo from my last visit from the photoshop. That pic I will scan and put up later on.
Fast fowarding to 3:30, I got in line for Pixie Hollow which I waited at least 10-15min in line. When I went in it was one of my favorite fairies Silvermist. And this one I really like.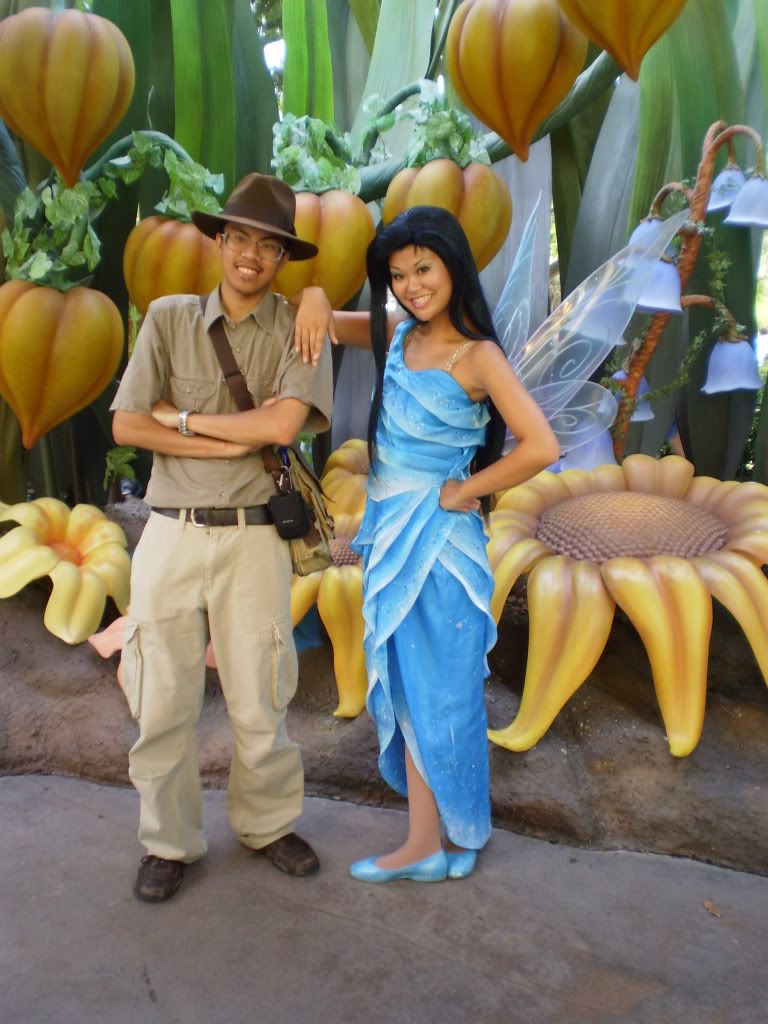 And then I moved on to Tink, this Tink, I haven't seen since late June. And after reading Capt Hook's latest TR. This tink was the one that got his gift the day after my trip.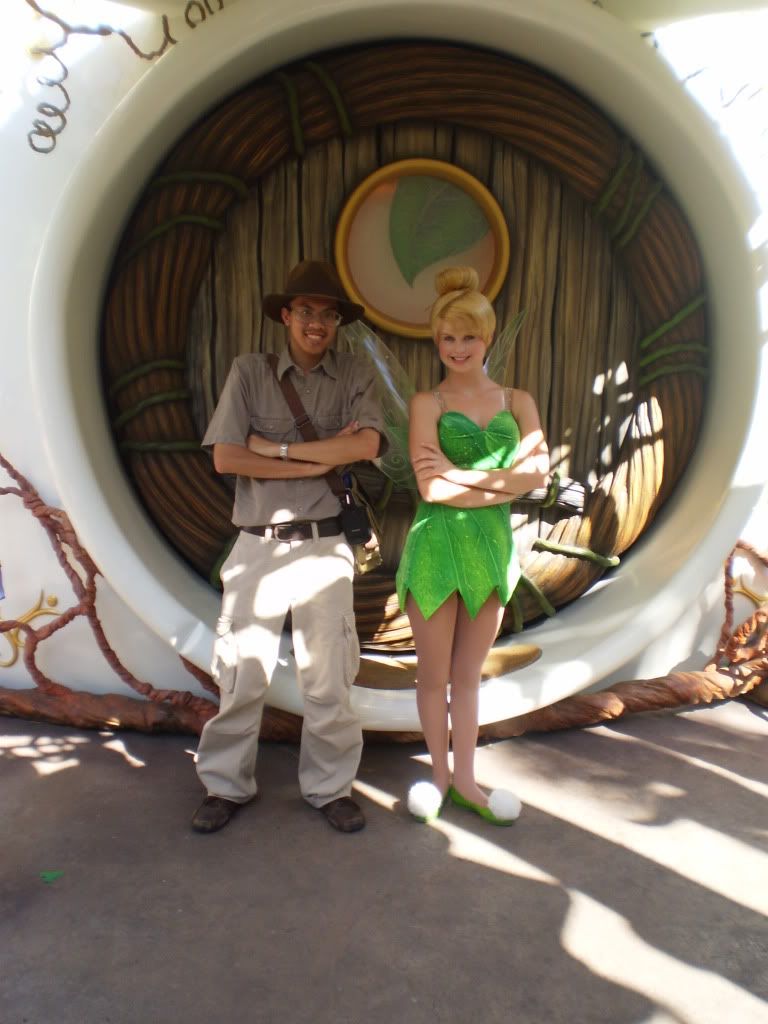 So since they are now back to their 5PM closing times, I came back around 4:55. By the time the line was closed I was the last one in line (awesome!). Silvermist was still in so while I was waiting to take another pic with her I was talking to one of the CM's at Pixie Hollow who I talk to alot now and he mentioned the possibility of bringing back the extended times for the holiday season. He also mentioned that two new fairies might be coming to Pixie Hollow soon.
So when I got to Silvermist I gave my camera to one of the suits that were there, and unkowingly took this photo while it was moving. Made for a great effect.
And then this pic followed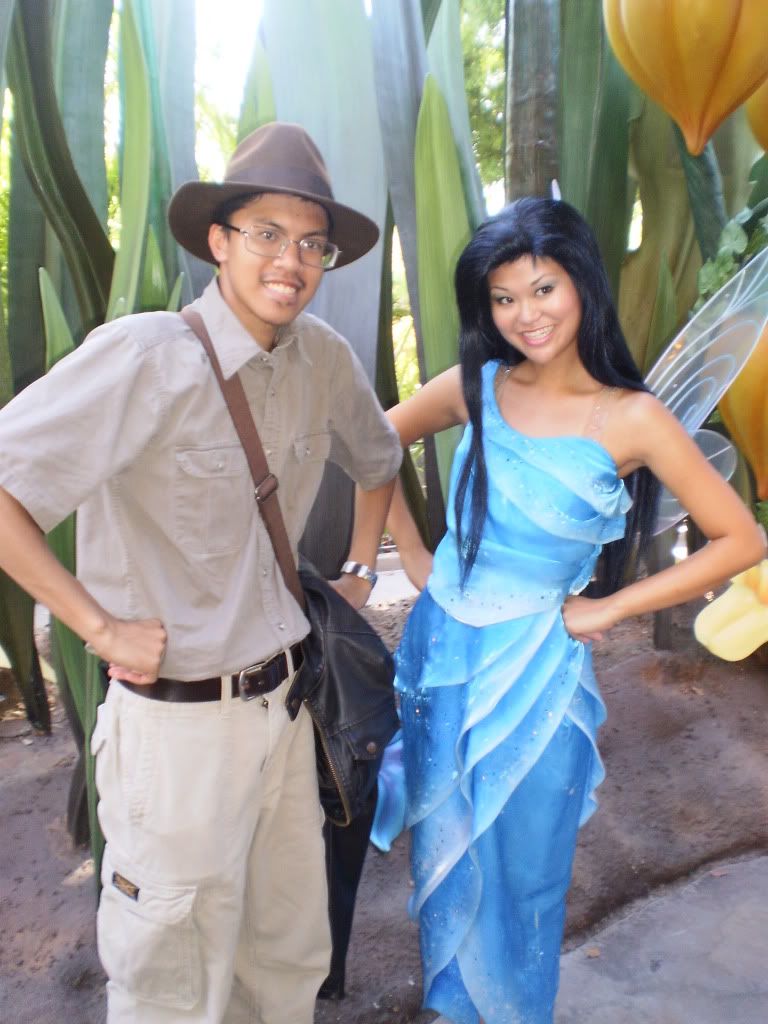 After that I said goodbye to Sil as she went in to Tinks house.
When i got to Tink I realized that the TInk actors switched out and this tink I remembered from the last trip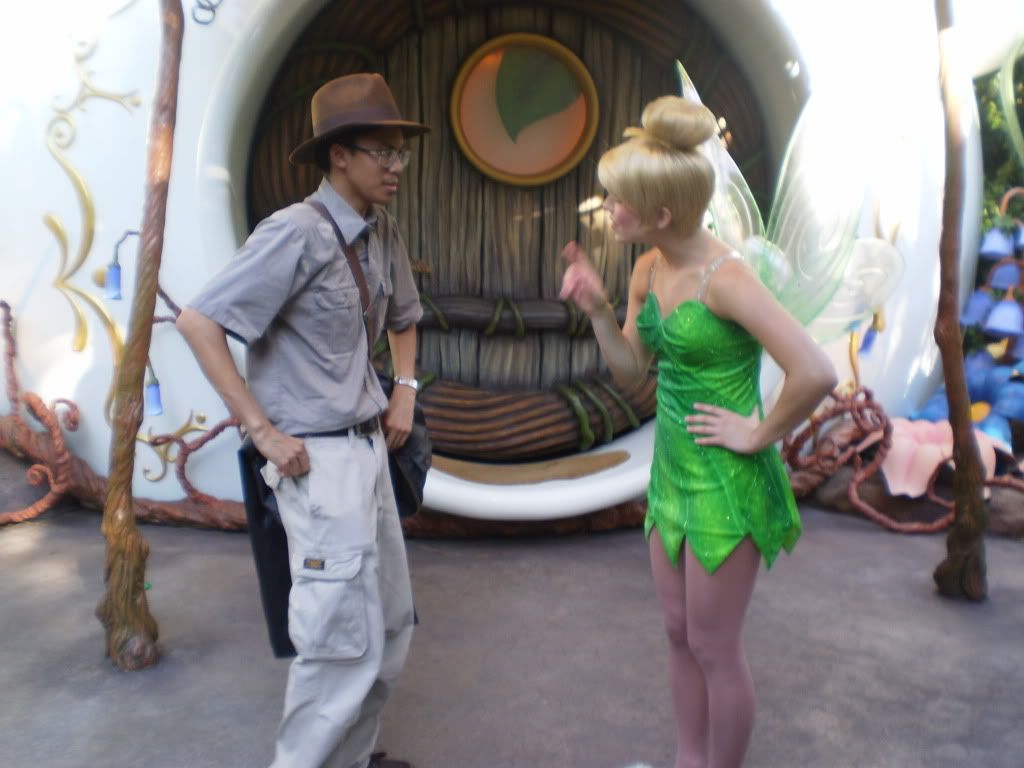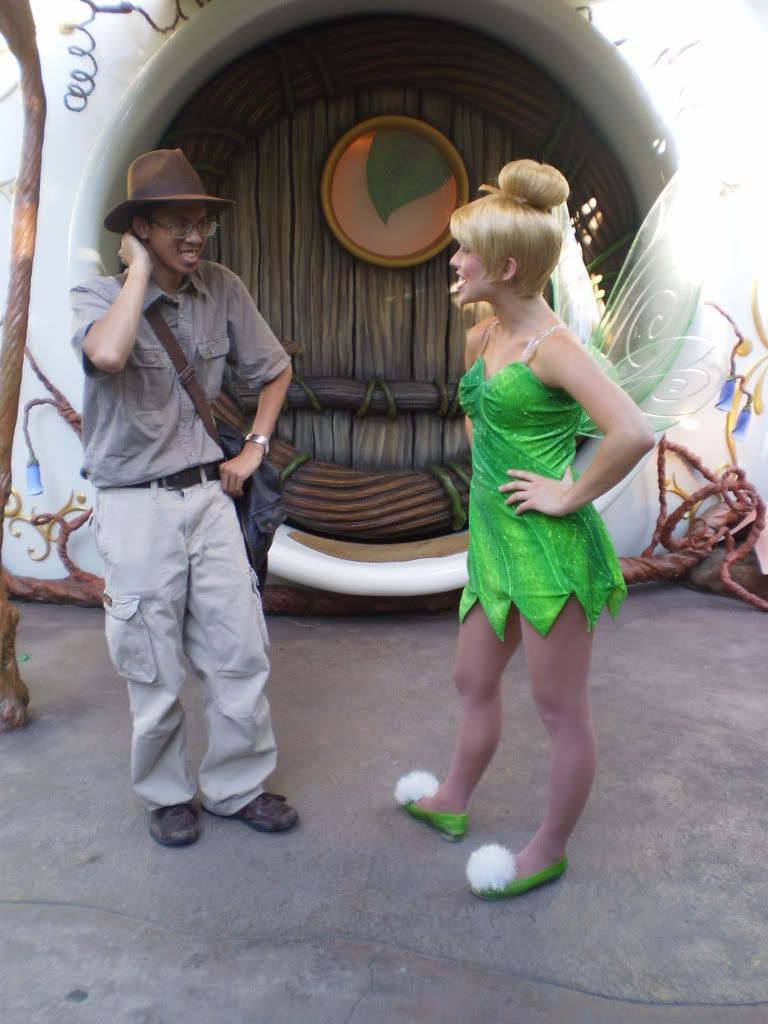 Like what happened with Rosetta, we were thinking what to do.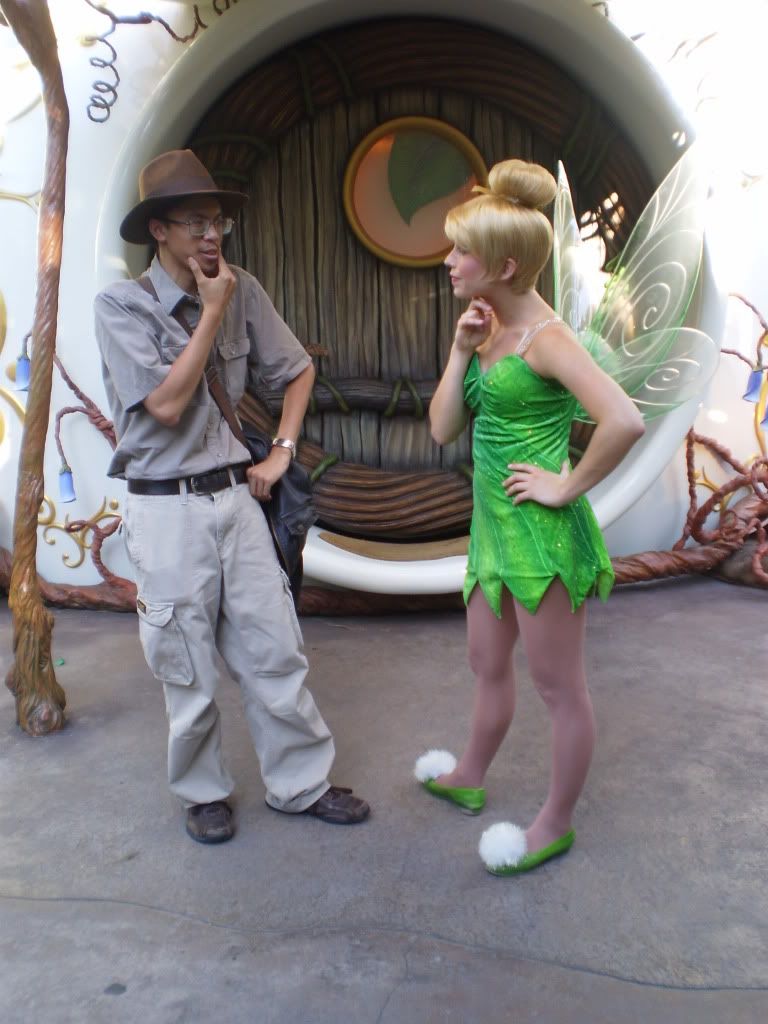 Oh, well, until I can come up with a new pose, this will have to do. Again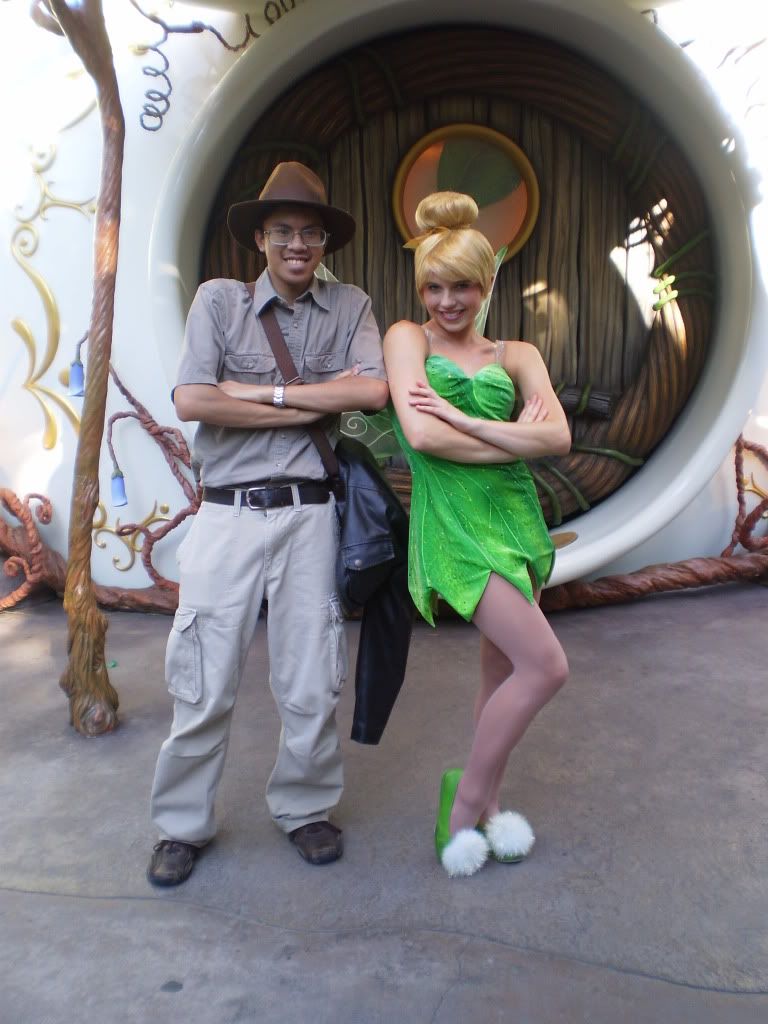 Coming up in Part 1B: The return to Princess Fantasy Faire