2009 has been a year of great things. Many may doubt that, concerning themselves with the state of the economy, the drought, or the fact that the space shuttle program is nearly toast...but we have to look ahead, with positive hope, for we are the FUTURE!
This trip report consists of Disneyland, DCA, Universal Studios Hollywood, 5K and Half Marathon, and some random shots of my posse and I. I will have to do little sections at a time as there are so many photos! Enjoy!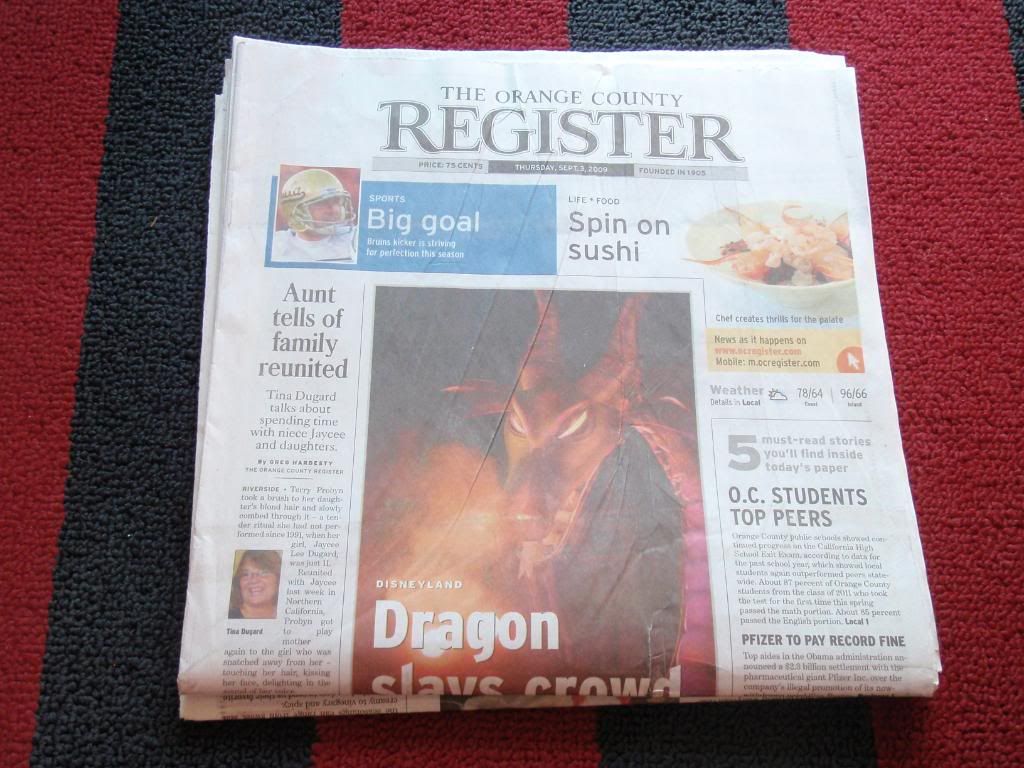 What is this? The OC Register headlines with Murphy? Alas, sweet, sweet press coverage of the great reptilian Imagineering feat!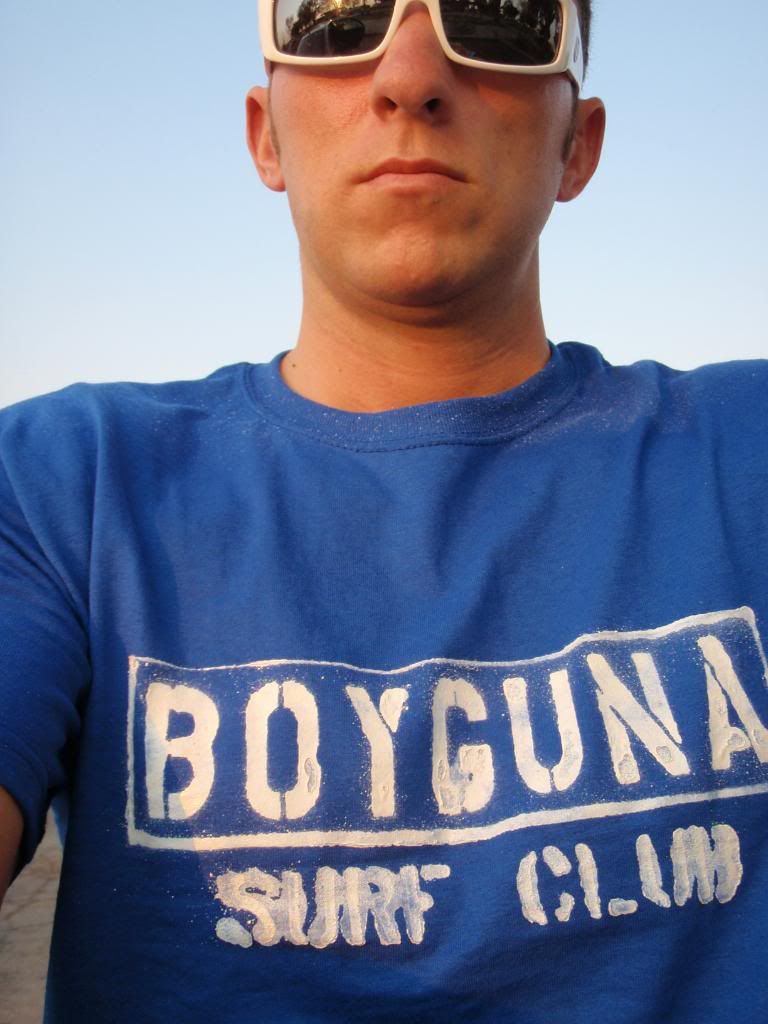 I quickly grabbed Monica, my fiance, and best Boyguna Surf Club t-shirt and jumped in the car.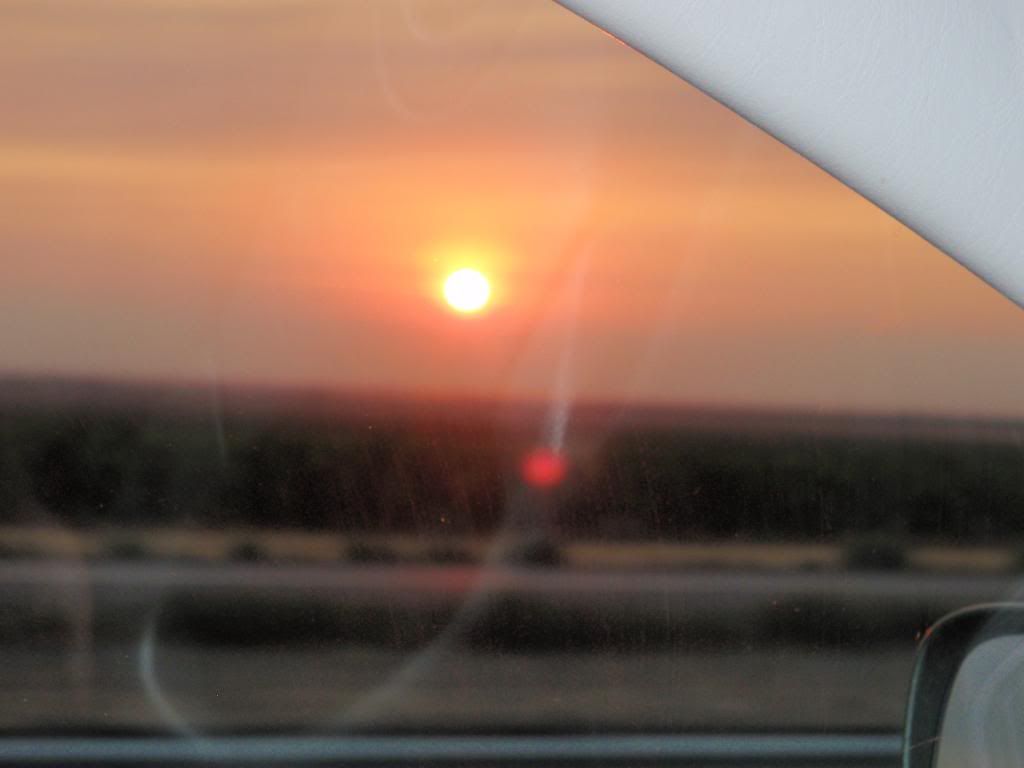 At first, I thought we were driving to LA, then I realized we were actually on Tatooine (it looked better in person)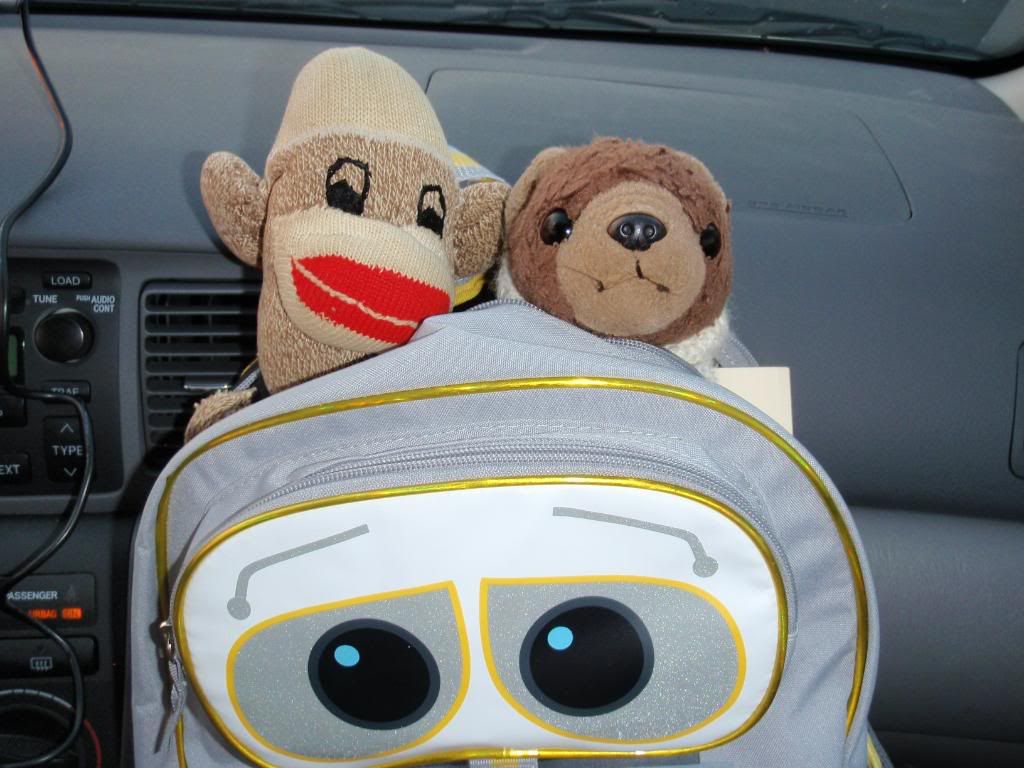 Two travelers accompanied us, Peevs (sock monkey) and Cocoa (bear)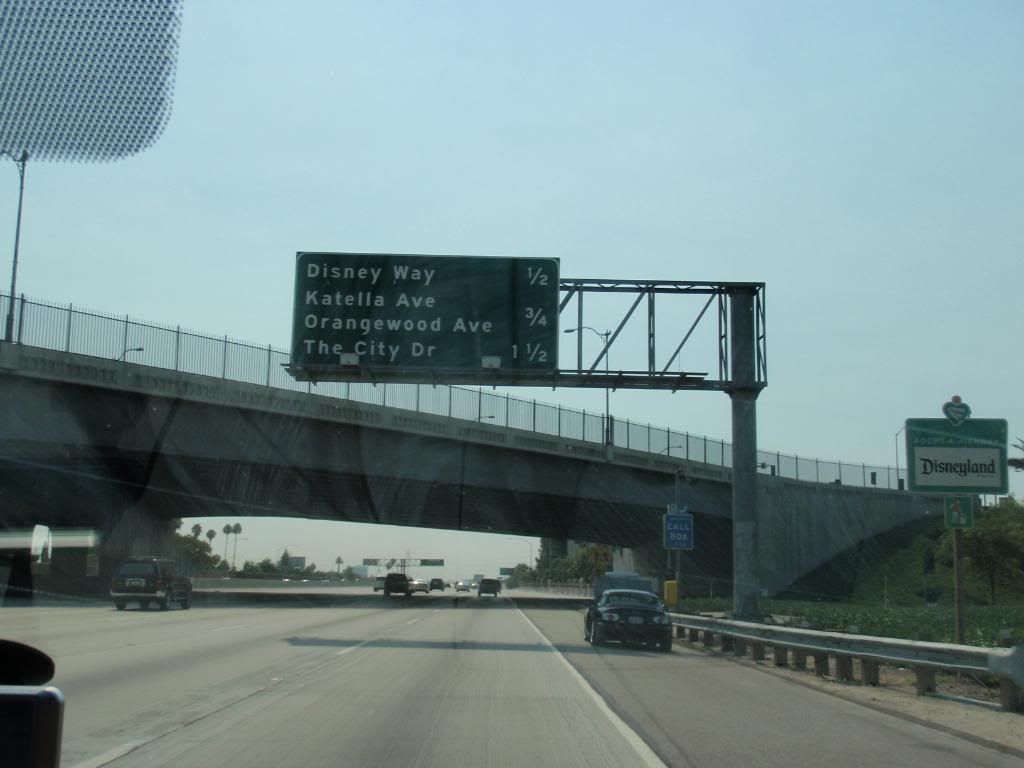 Only a couple exits to go and we're there!
King in his castle (Borat)...just kidding, this is the Red Lion. Not too bad. Similar to the room renovations made to a number of Las Vegas hotels.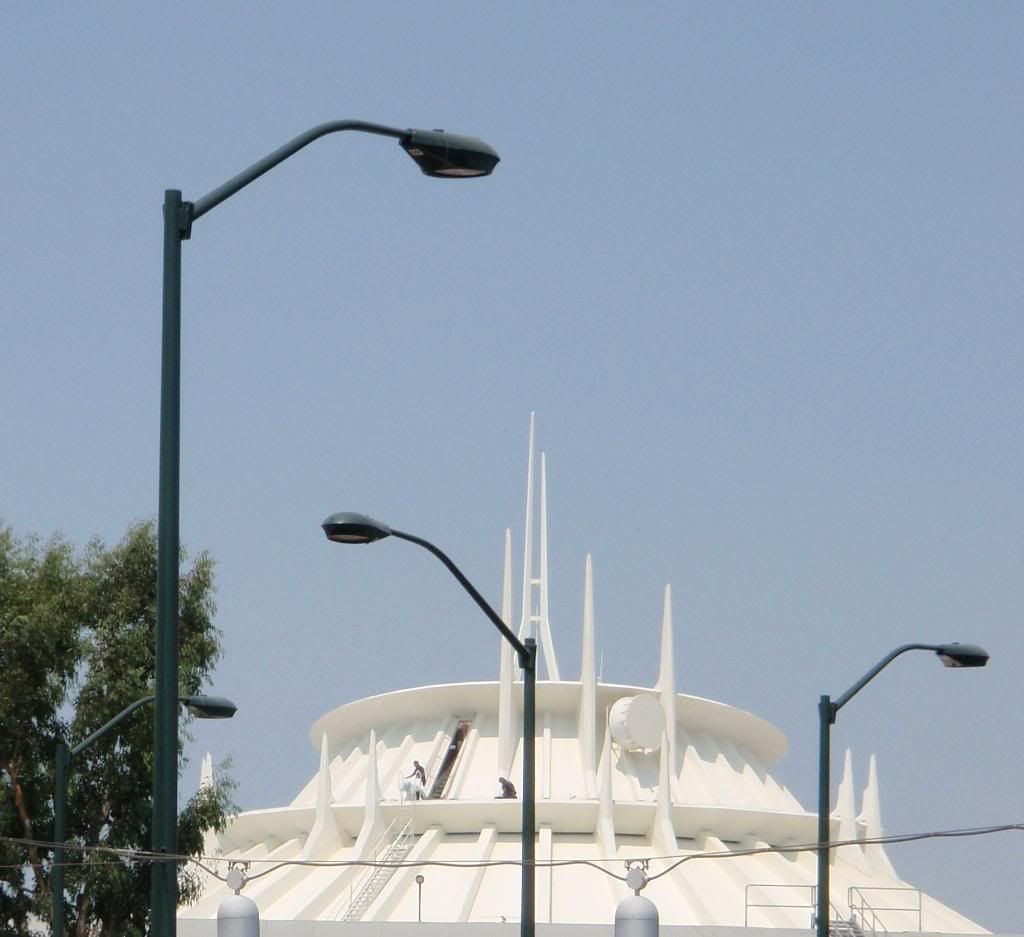 First thing we see is a couple of hooligans storming Space Mountain through a hinged opening...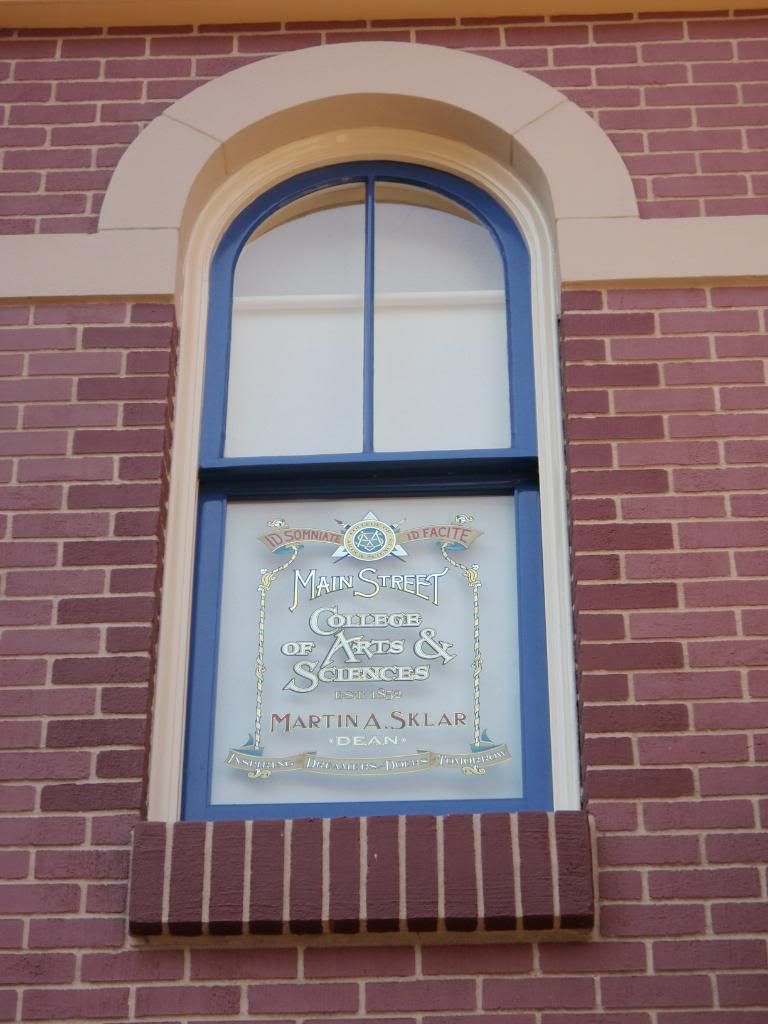 Needing to speak with someone in charge, we went straight to the dean. Mr. Sklar and others were busy making a Disney salad and advised we ride some rides and assured us the matter would be handled.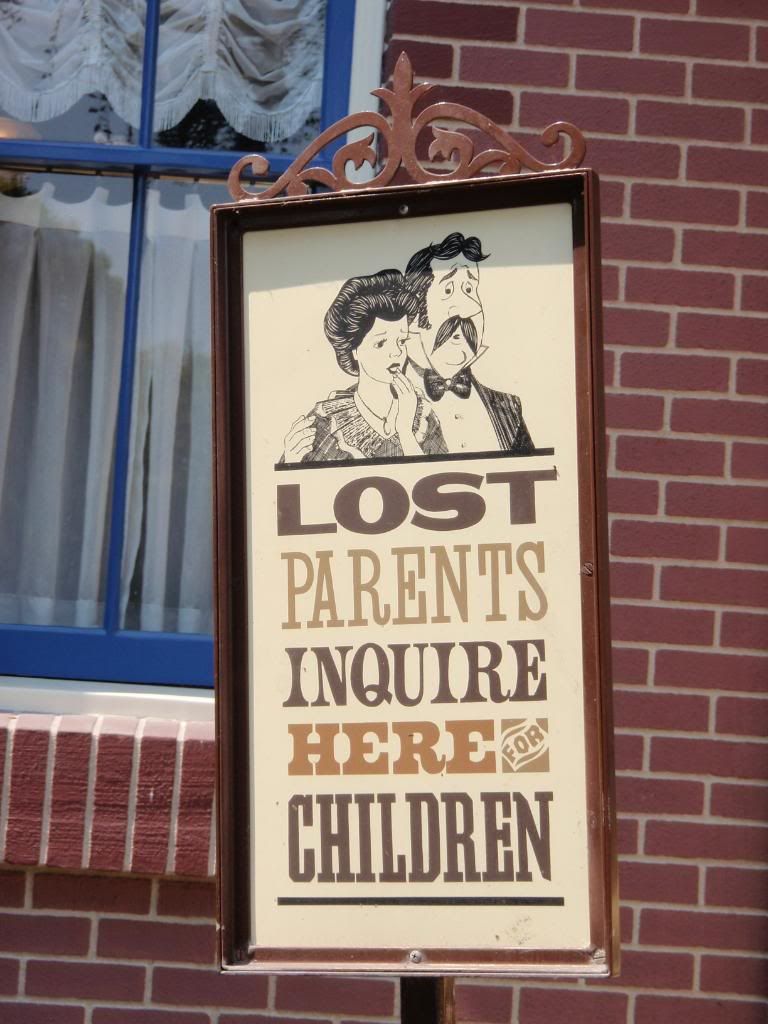 This sign brought to me a reminder of a past visit where I went missing to my family for nearly 10 hours...fun and sad at the same time; I made note to stay close to my fiance as to not repeat one of history's oldest lessons.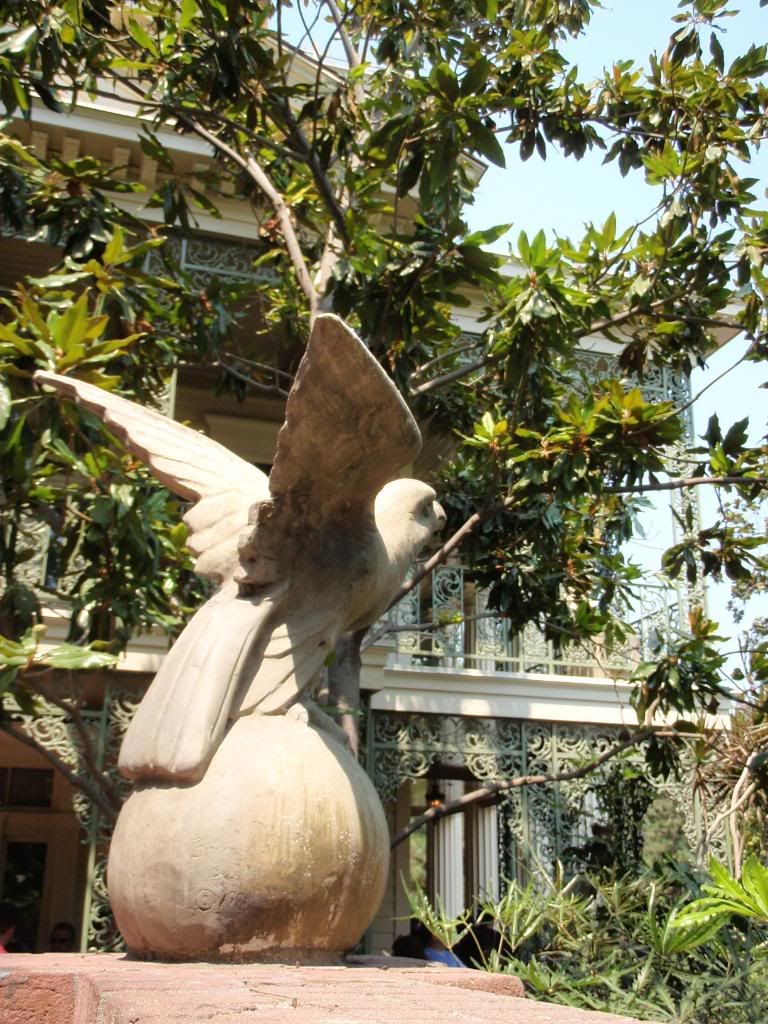 To the house of haunts! Apparently death certificates are hard to come by. Each time we inquired the basket was empty...it's like they really don't care to meet their quota?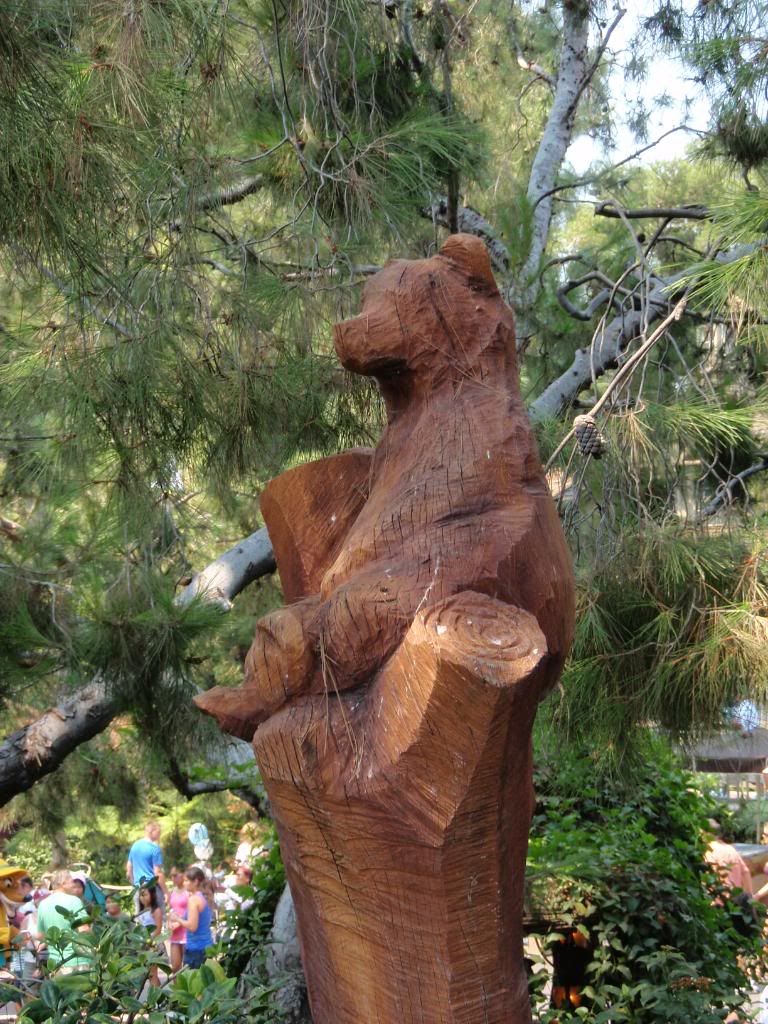 Bears made of wood, classic Critter Country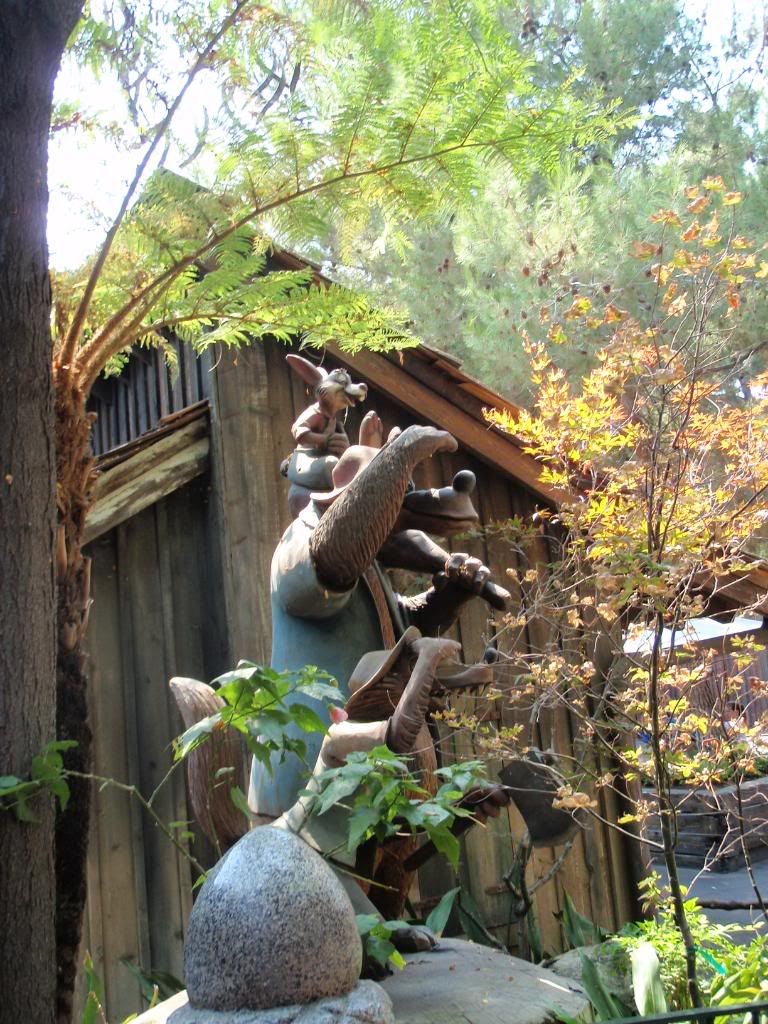 Ahoy! We spotted some Brer friends on our way to the log ride who insisted we spend our first vacation day at a patch of briers.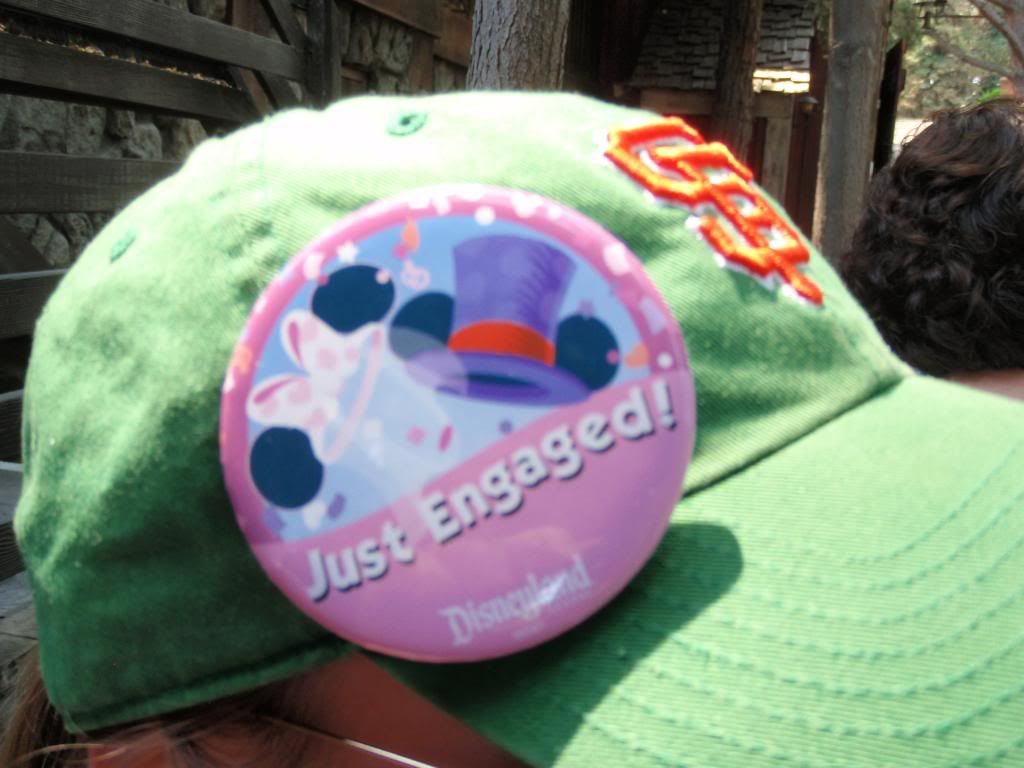 Ah, FYI, we are newly engaged!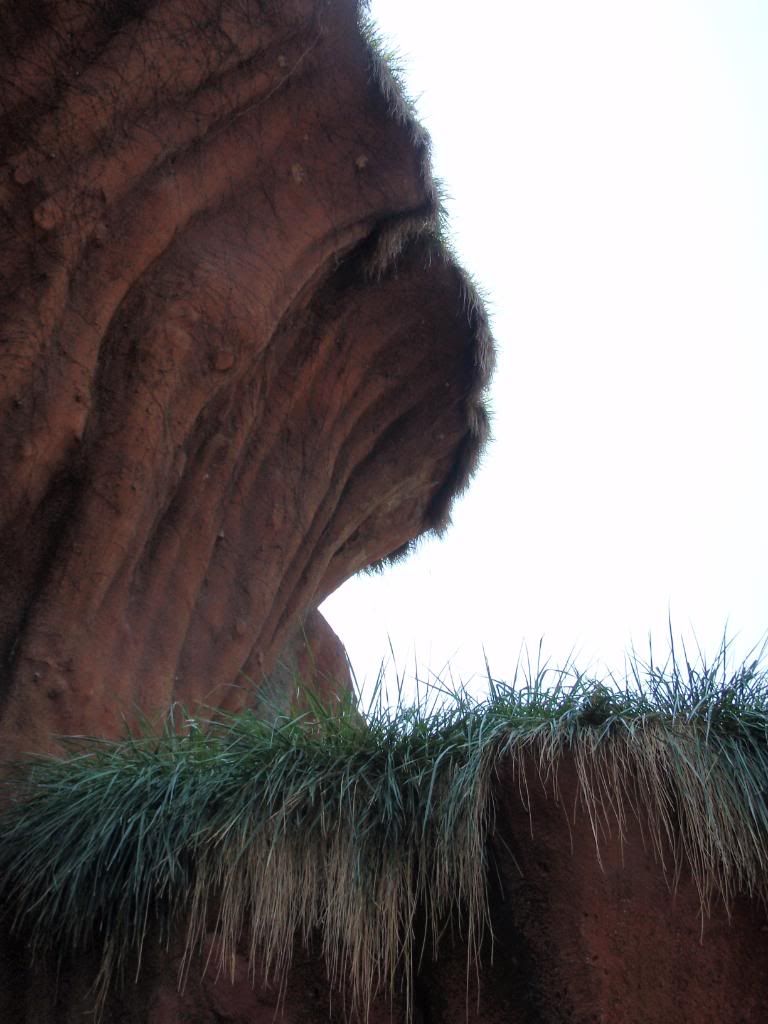 The amazing detail of this attractions exterior still makes me blush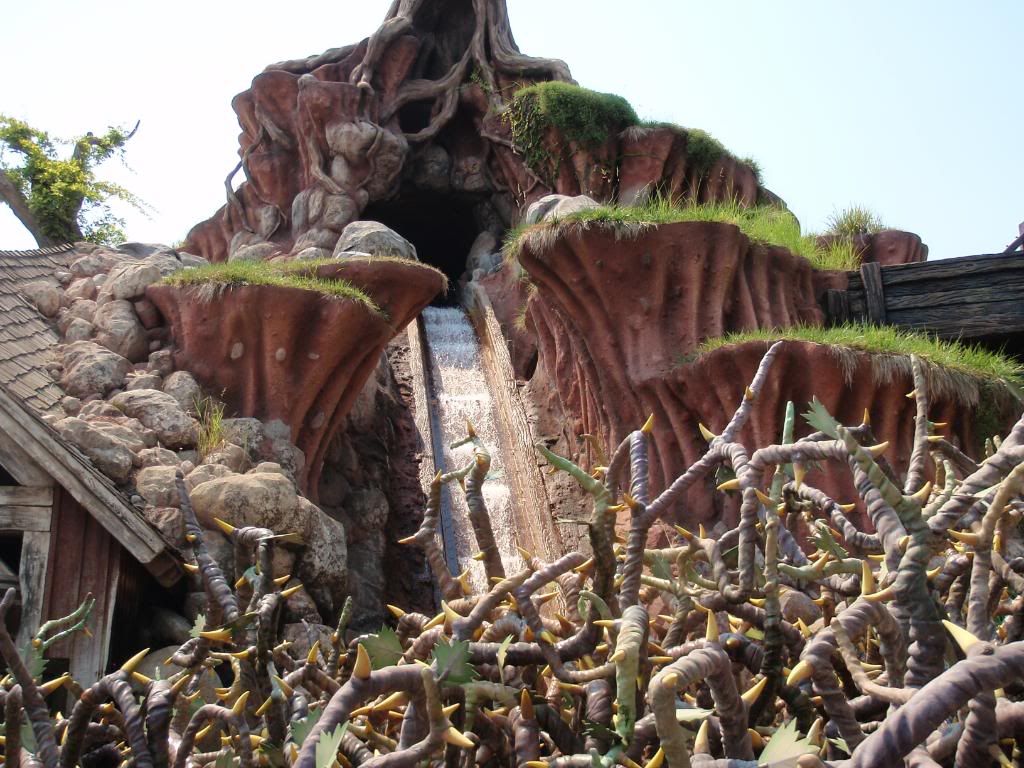 Me so thorny! A slightly different vantage point than most of the photos you see.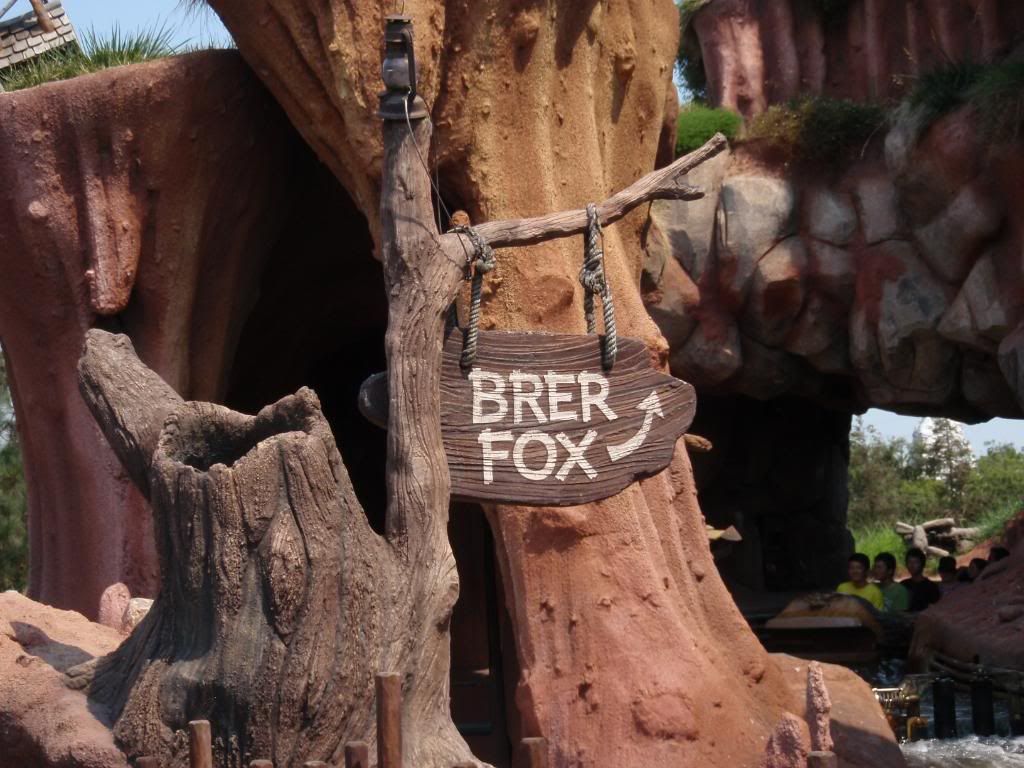 A bear resides here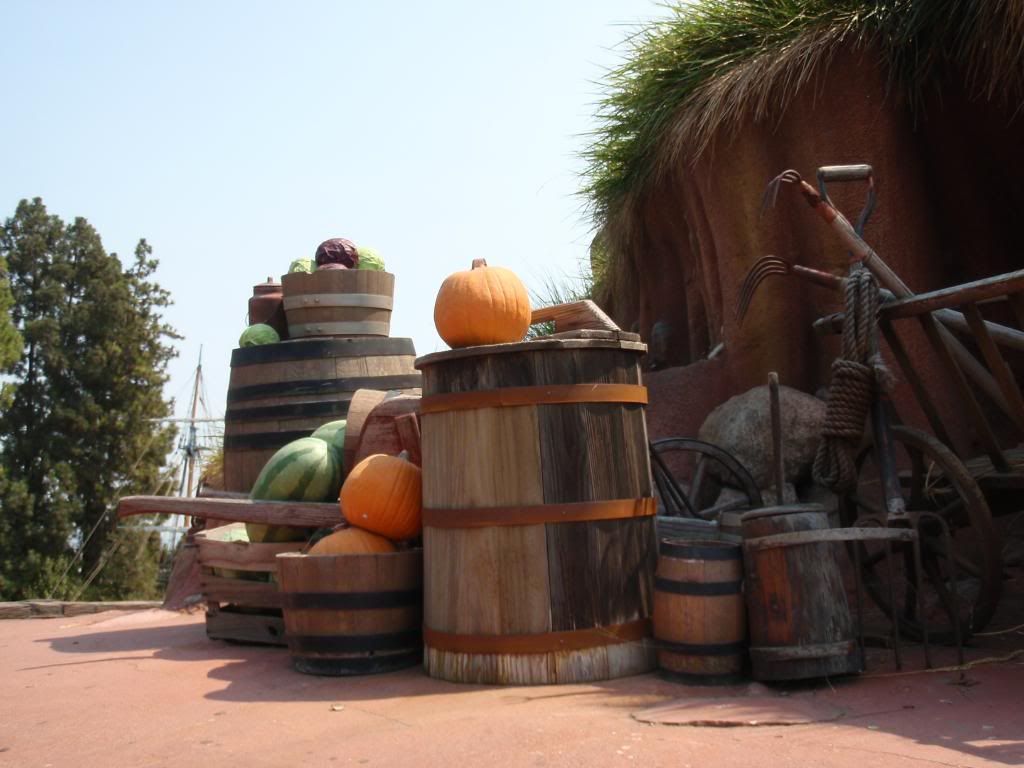 Here are his pumpkins which you can get for a price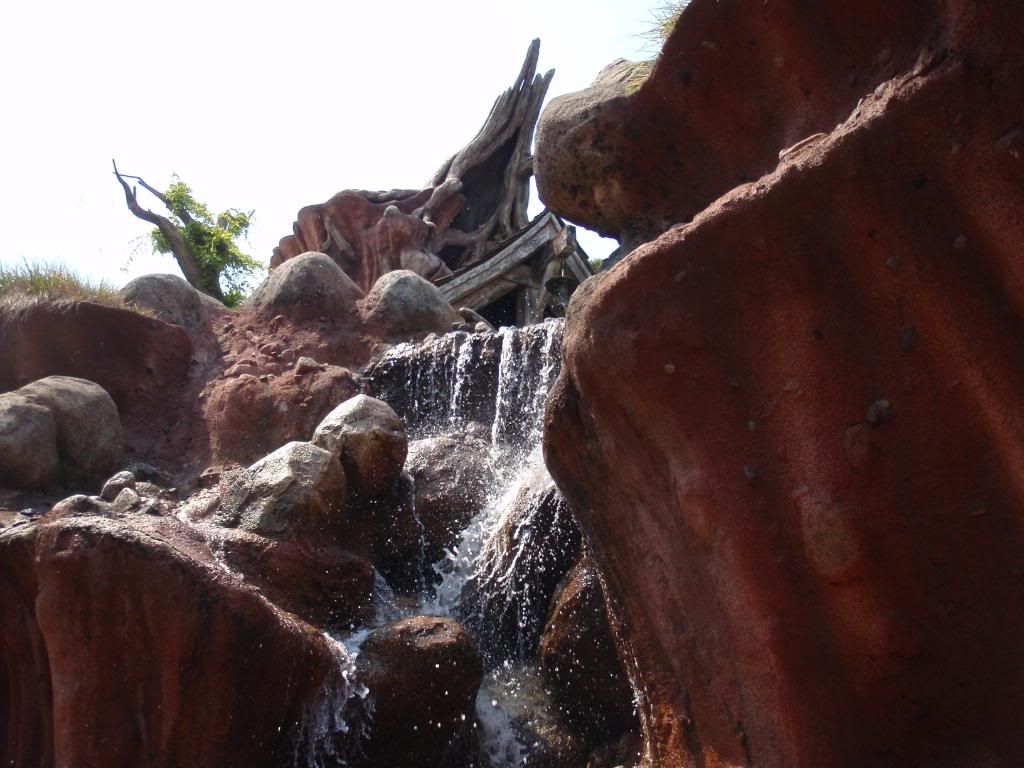 Now, I am no photo-shopper as you can clearly see, but try and get a shot like this with your 'can't-get-wet' cameras!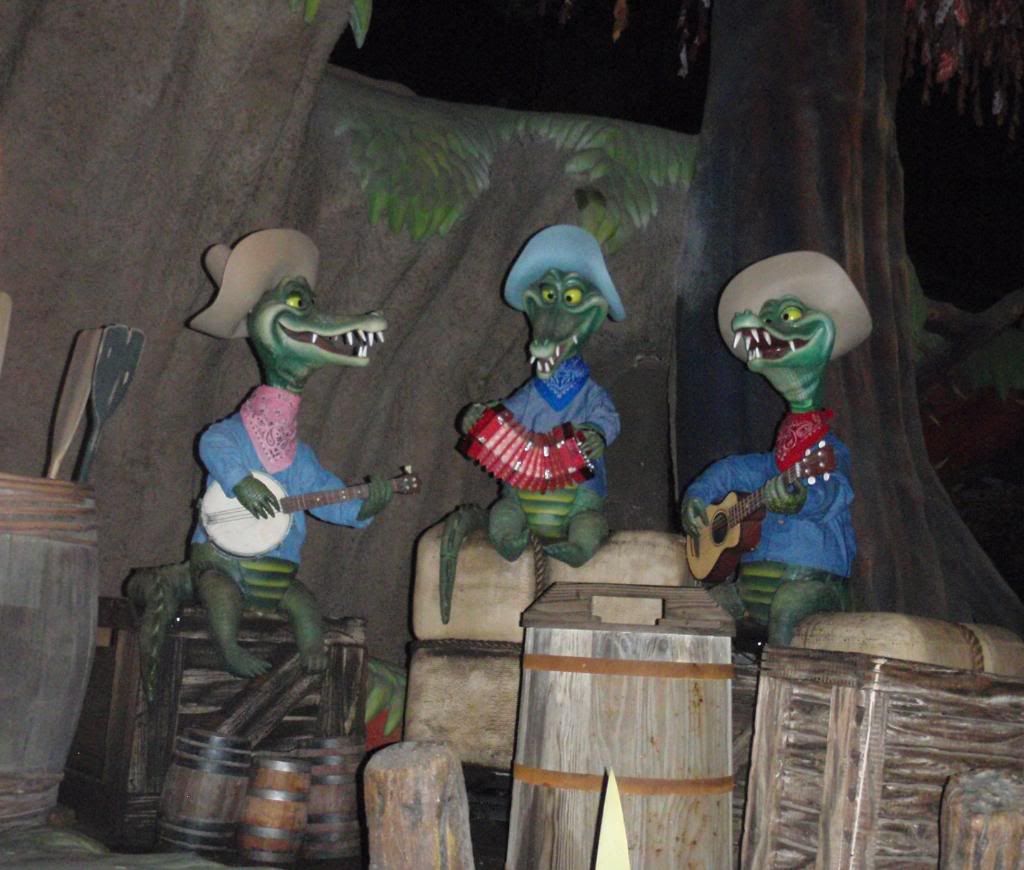 These swampy fellows played a tune while we danced a jig of relief. The patch wasn't so bad after all!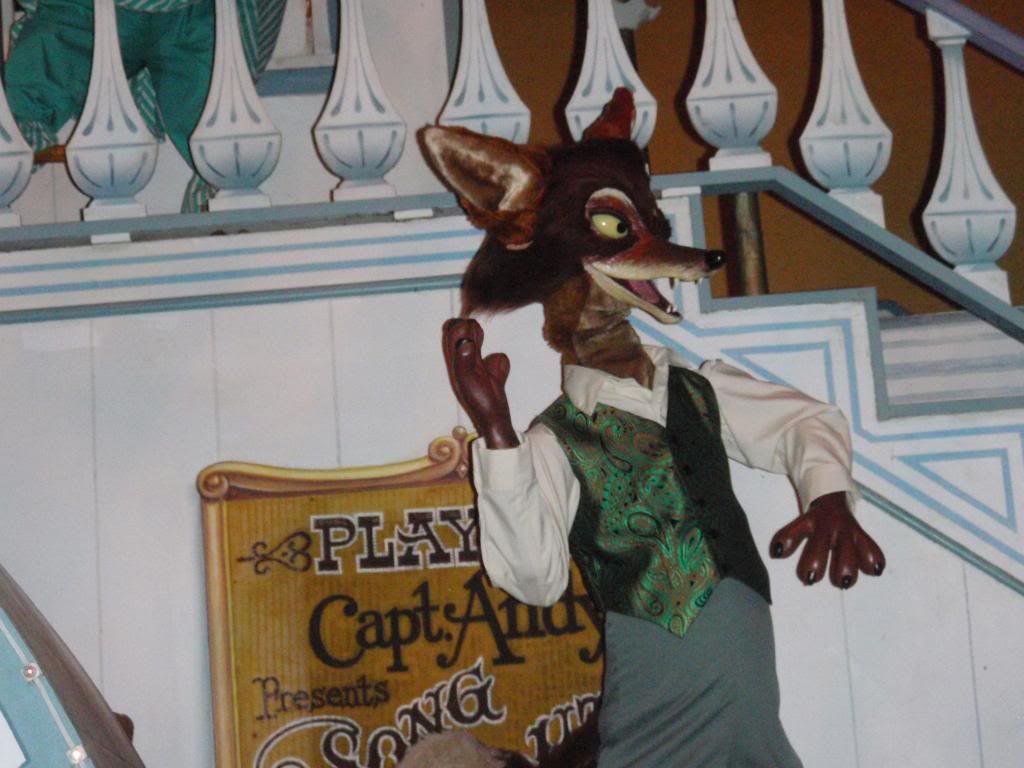 Something seemed a little off about this fellow...not that's there's anything wrong with that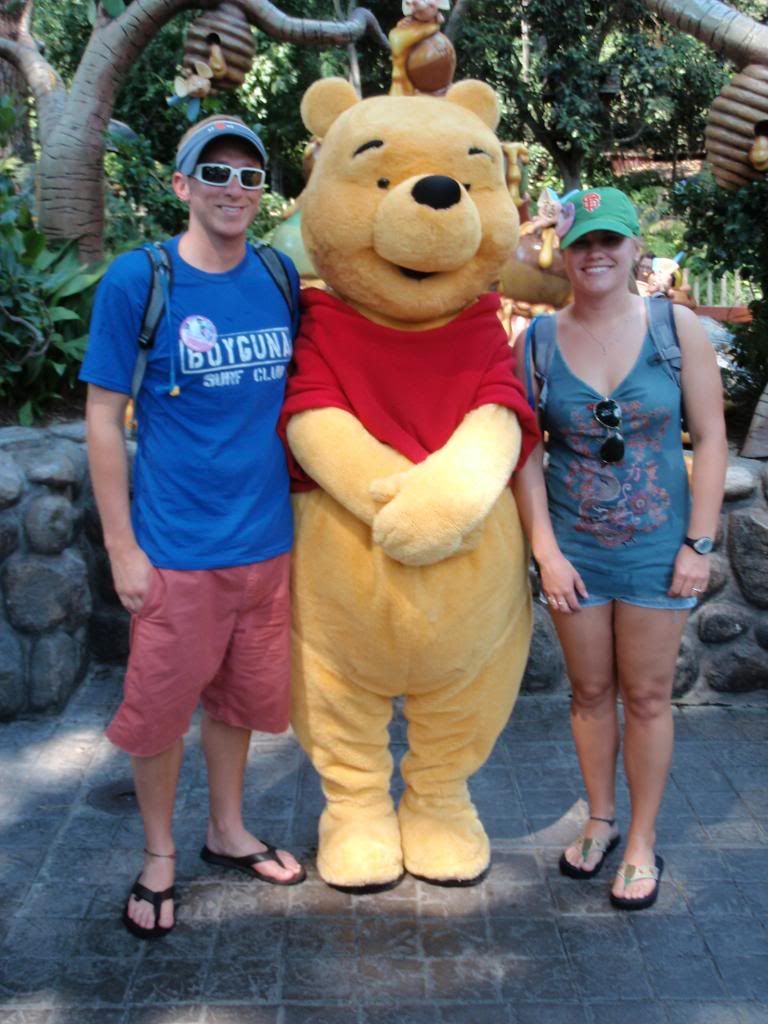 A large yellowish-orange bear insisted that we take a photo with him.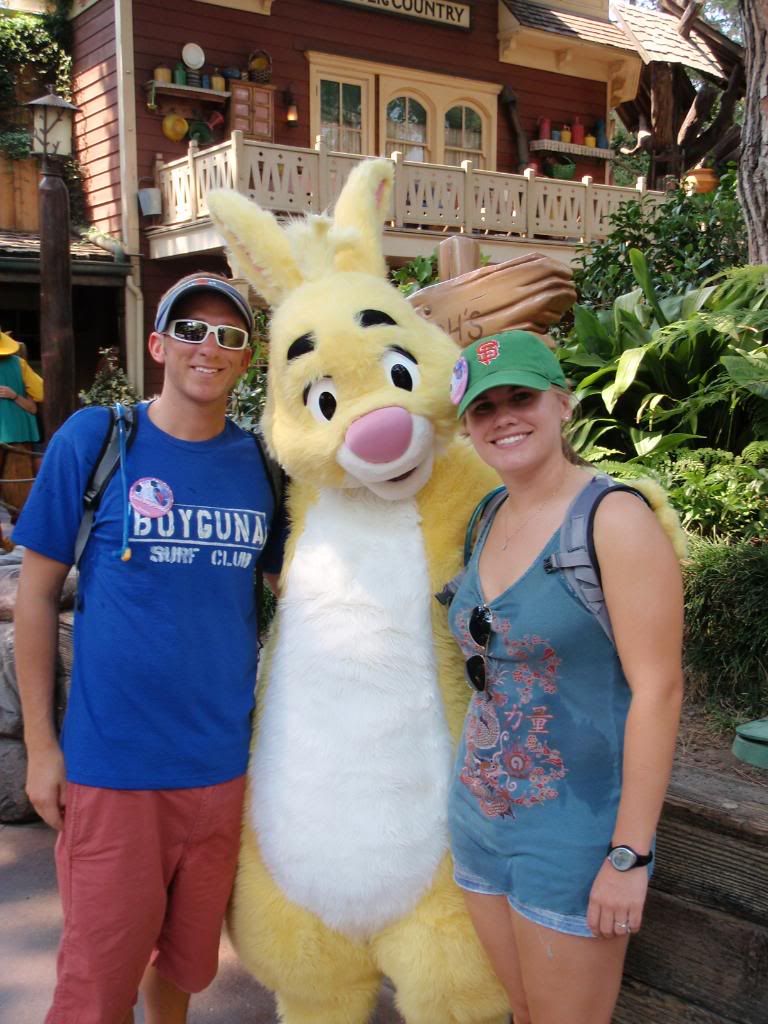 A similar occurrence took place with a hare. A trend seemed to be building.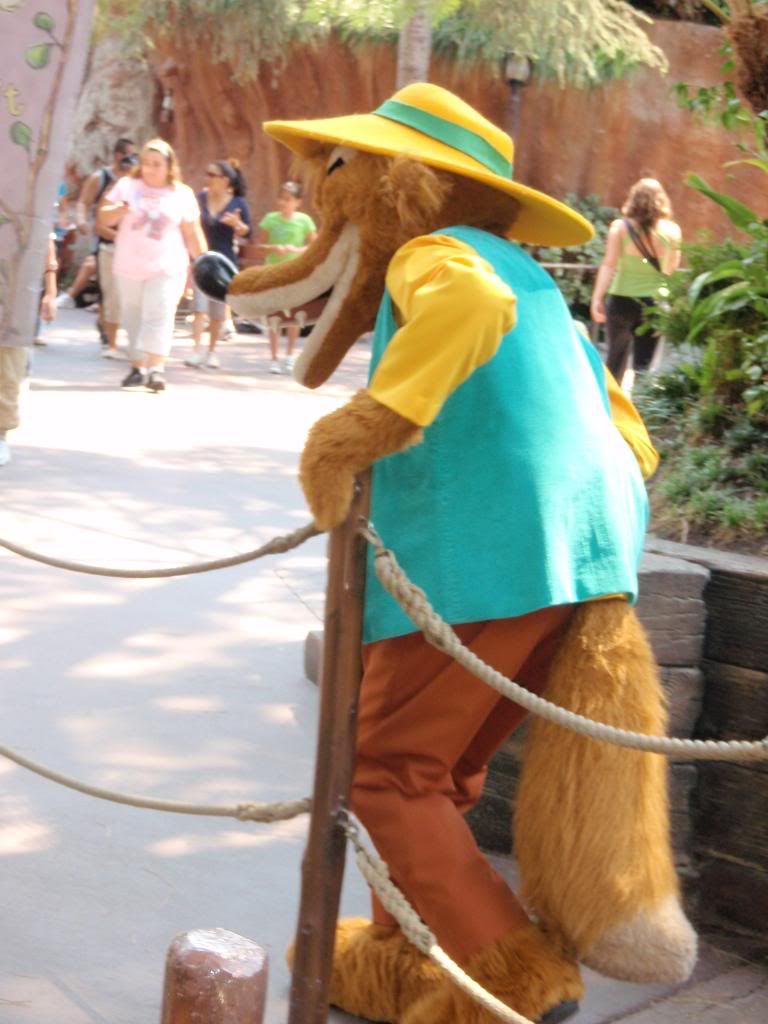 Then a sneaky fox showed up, motioning about like he was going to make the rabbit into his lunch...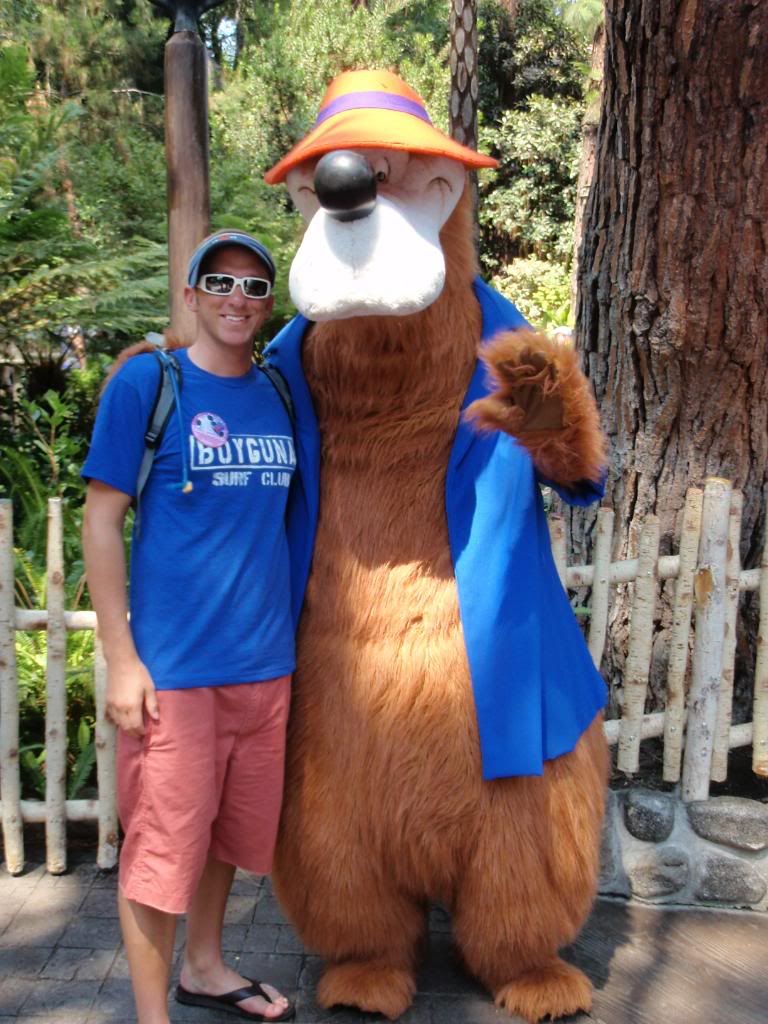 Another photo op. Just when we think it is safe to go on another ride, a character butts into our biz and wants a photo...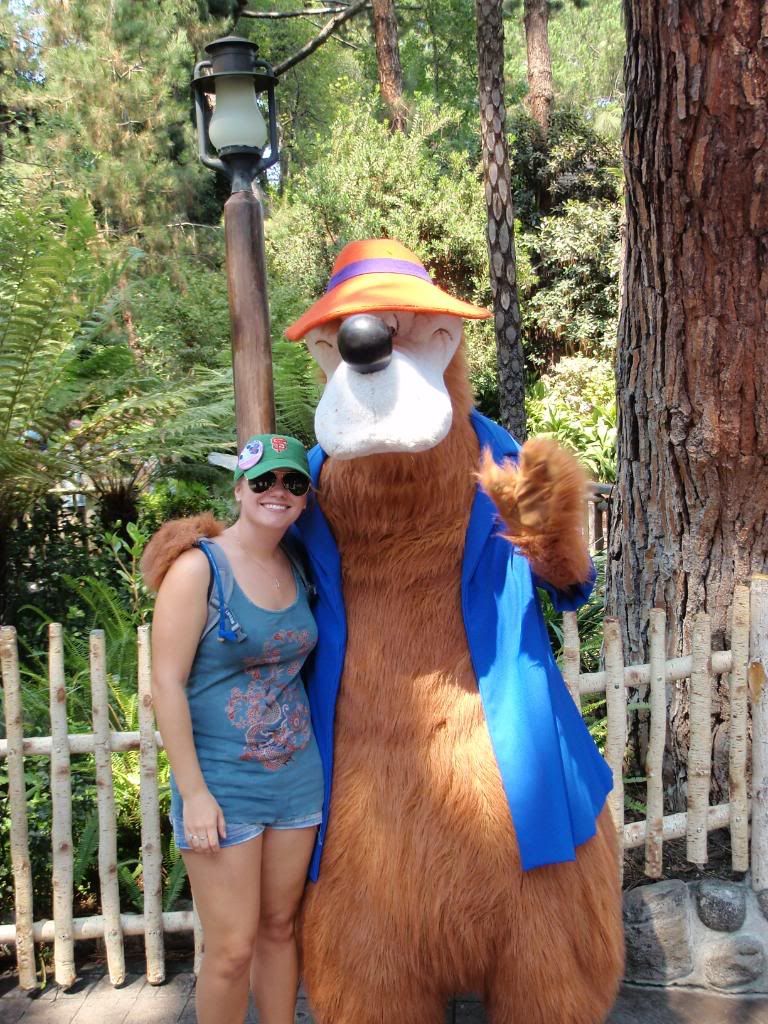 But a cute one he was, so we agreed to a few frames.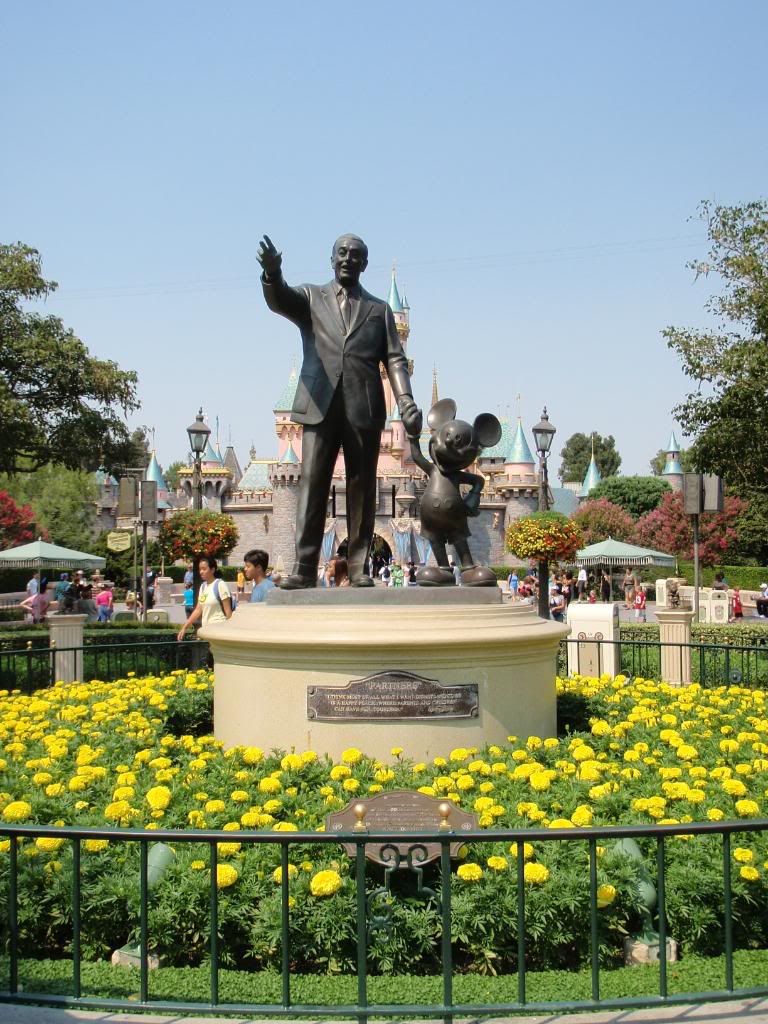 "I'm giving you a raise, and I'm making you my partner" -if you can guess what Disney film that line is from, you will win the big prize!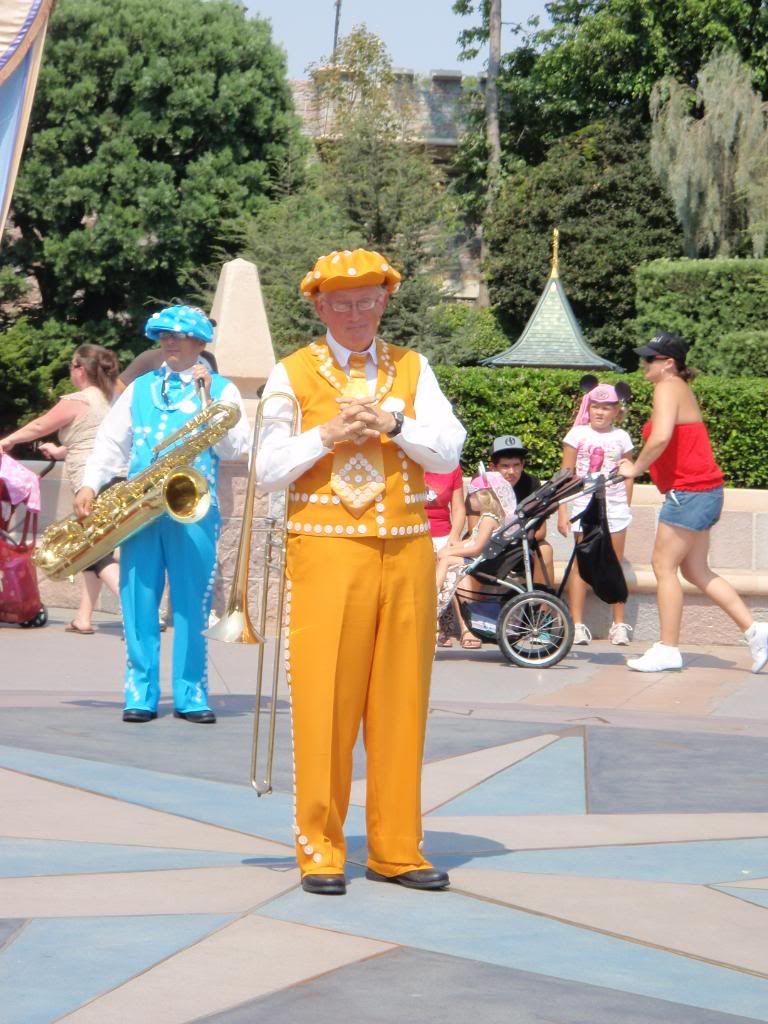 Hello children!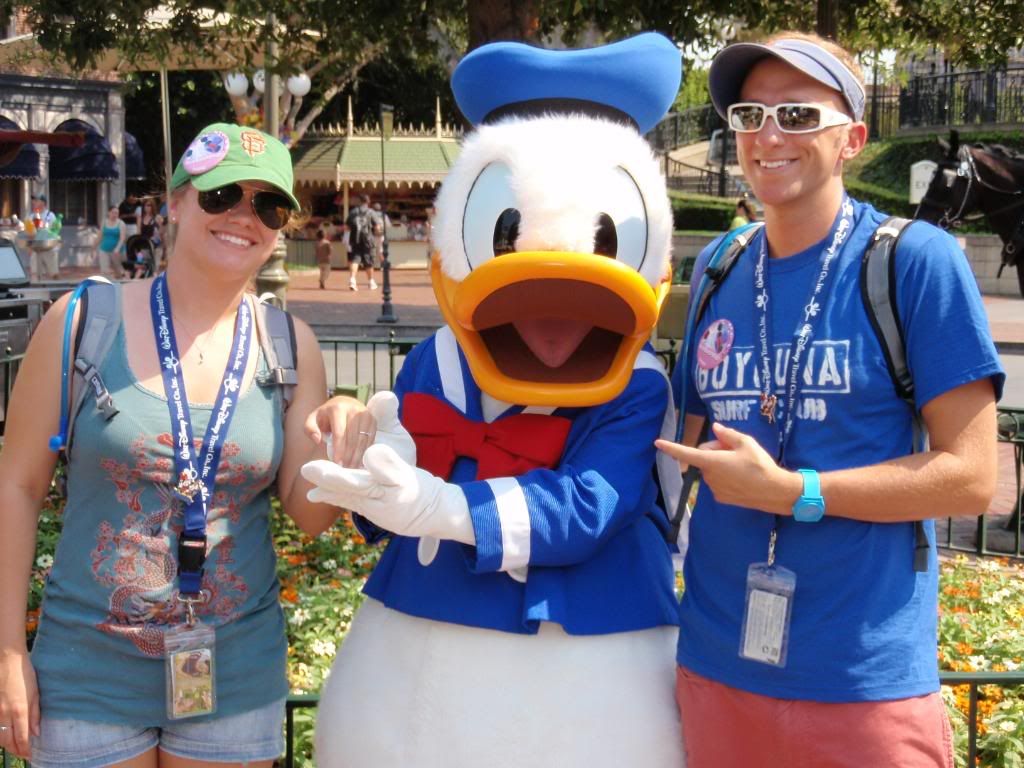 Donald insists that the camera get Monica's engagement ring. I don't blame him...not too shabby!
*more photos to come tomorrow, stay tuned Mice Chatters, this is a big one!