I was in the park from 11AM-8PM. I was dissapointed that I wasn't able to stay until Midnight but I still had fun. I rode Indy 4 times that day and still got to do my usual character rounds at Pixie Hollow.
I was suprised that it wasn't crowded even with the D23 Expo going on at the nearby Convention Center. Lines never got to 60min. I waited in line for Peter Pan's Flight and was impressed that the new vehicles actually makes the line go faster. I waited about 25-30minutes for it.
I didn't take a lot of pics so there isn't a lot of pics (Only 12 pics). Next trip there will be more.
Fast Fowarding to 4PM, I went on over to Pixie Hollow after the parade passed. The line at the time was around 10 minutes. When it was my turn to go in, Silvermist was in. I remembered this Silvermist from August 22nd and she remembered me as well.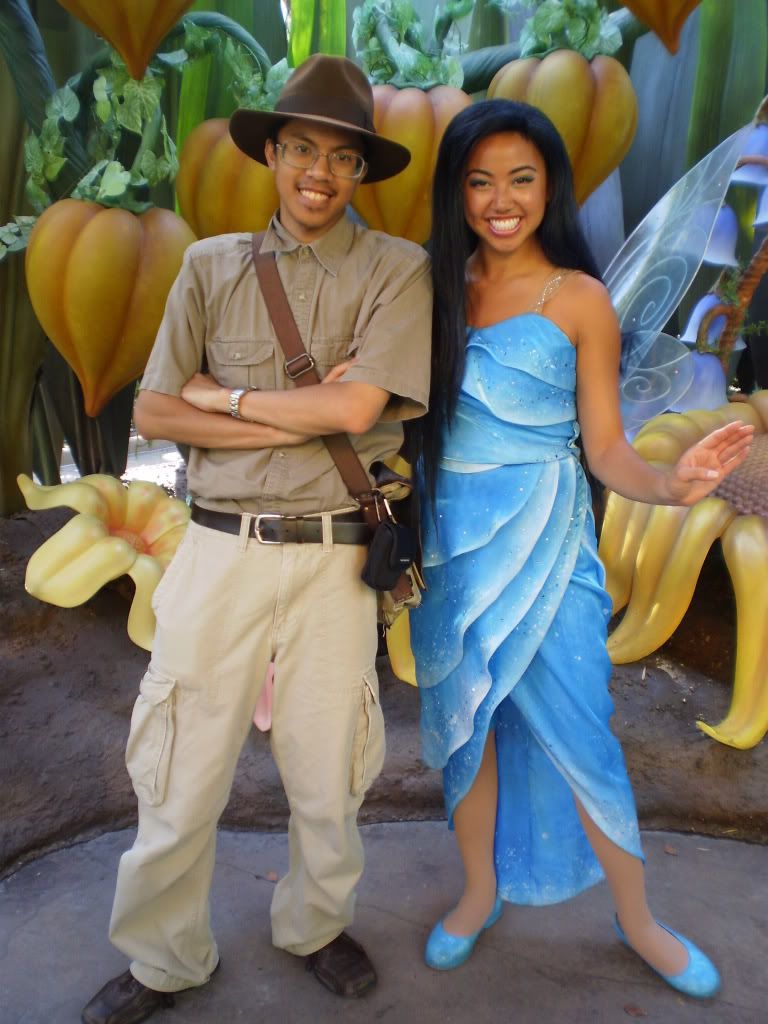 Then I moved on to Tink and this Tink remembered me from August 29th.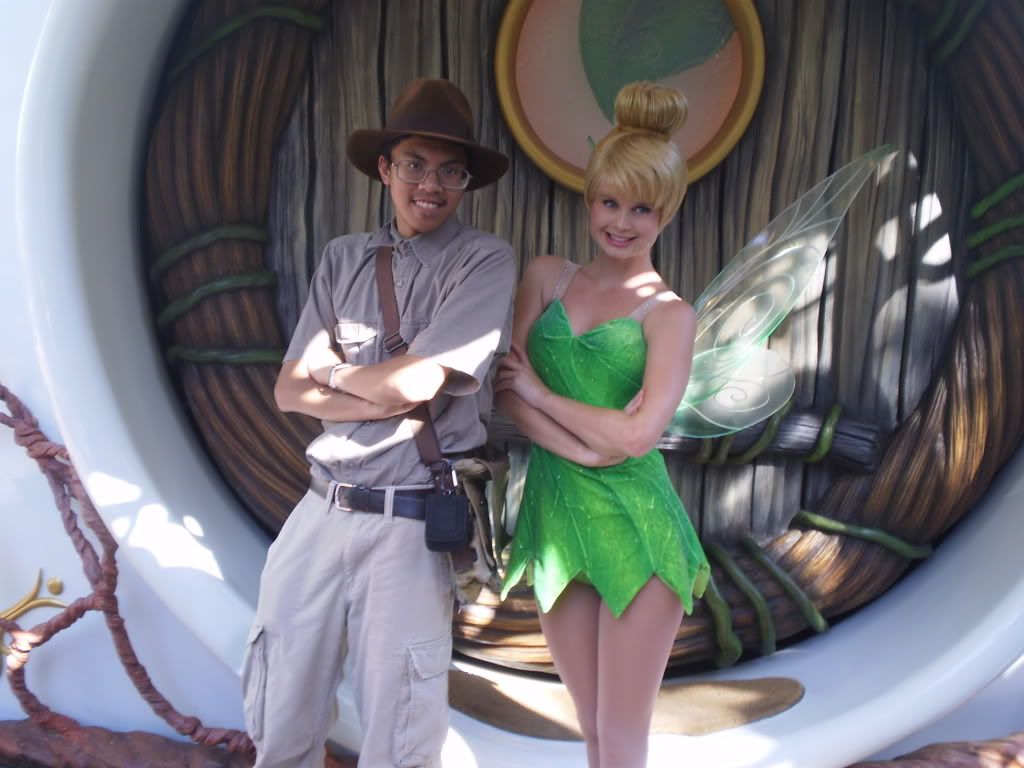 It was around 4:20 and I decided to catch a quick ride on Indy before heading back to Pixie Hollow before it closed. After Indy, I went on over to the Golden Horseshoe to find some of the Billies out. I took a pic with one of them. Thanks to the Micechatter who took this pic (sry forgot your screename!)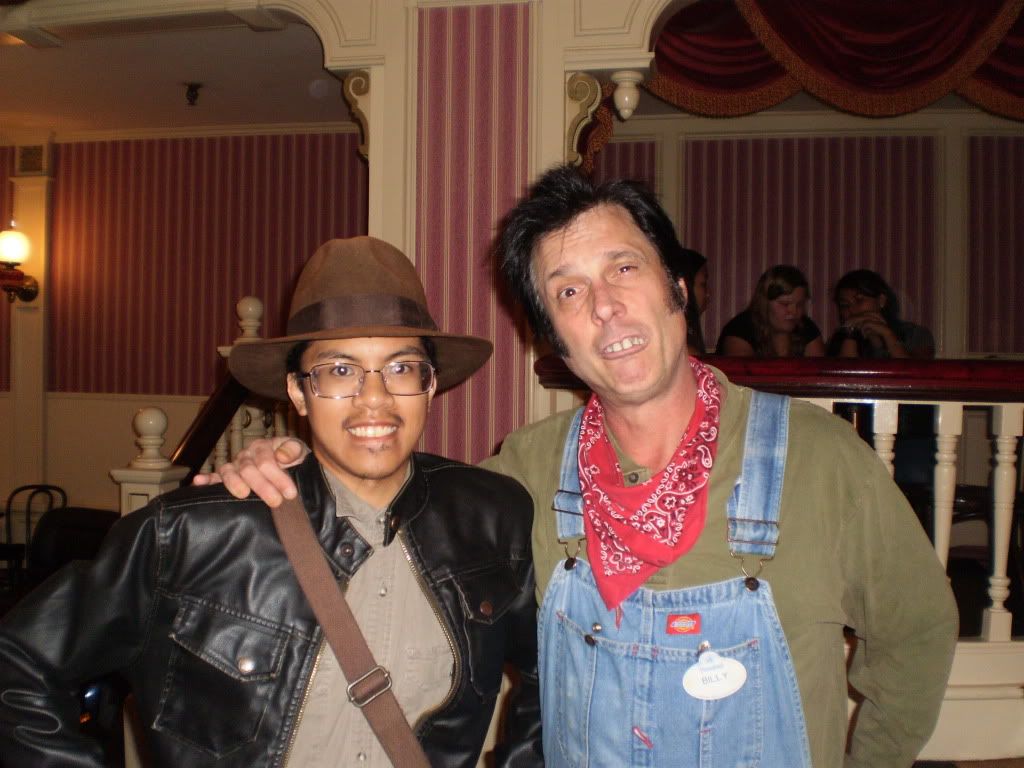 Part 2 is Coming up.