Today was my wife's birthday and we decided to head out to the park so she could get a birthday fun card. The other significant part of the trip is we took our 27 day old son! He can clam later in life he's been to Disneyland since birth. We also took our 2 1/2 year old daughter and my wife's mother. Arrived at the park at 10 AM and it was already really warm, by the time we left at 2:30 PM the car temp gauge was displaying 104.
The parking structure tram area is under some construction
My daughter Zoey waiting for the tram
The main entrance gates are covered in Halloween
The new family picture, my son Leo slept nearly the entire time while wrapped to my wife Melissa.
A giant Mickey pumpkin is the center piece on Main Street
Mickey's face is "carved" on both sides
A horse and no street car
A street car and no horse
A brief stop for a castle picture
First ride was Snow White, zero line. The rides were nice and cool inside and if you are wondering we did take my son on the ride.
Next up was Pinocchio, zero wait
At this point my wife headed over to the baby center to feed Leo. Zoey and I headed over to the tea cups, zero wait
Next was Alice and Wonderland, less then a 5 min wait
After the ride, Zoey wanted to go into this door. She didn't understand that it wasn't real
We were done with Fantasyland and headed over to the baby center. This facility and the one in CA are fantastic, if you have small children I highly recommend. Leo is happy baby after his feeding.
Some of the baby center wall art
Next was lunch, but first a pic with Pluto then is was off to California land
Once in CA we ate at Tast Pilots Grill
Zoey enjoying her mac and cheese
The year of construction continues
Next we headed over to bugs land for a water break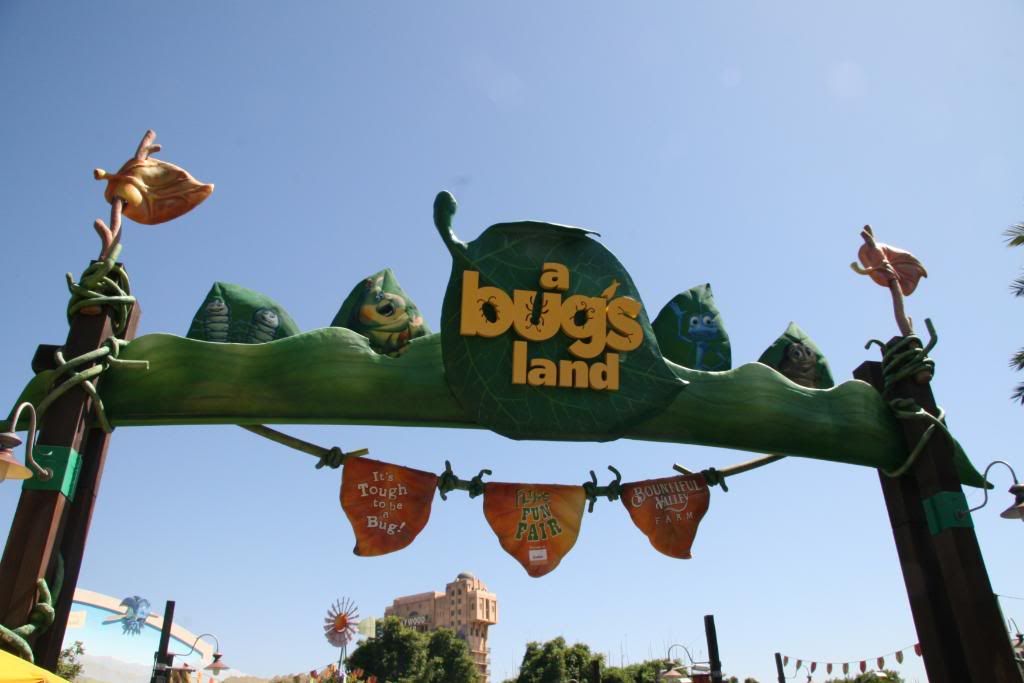 By water break I mean the Irrigation Station. Zoey dove right in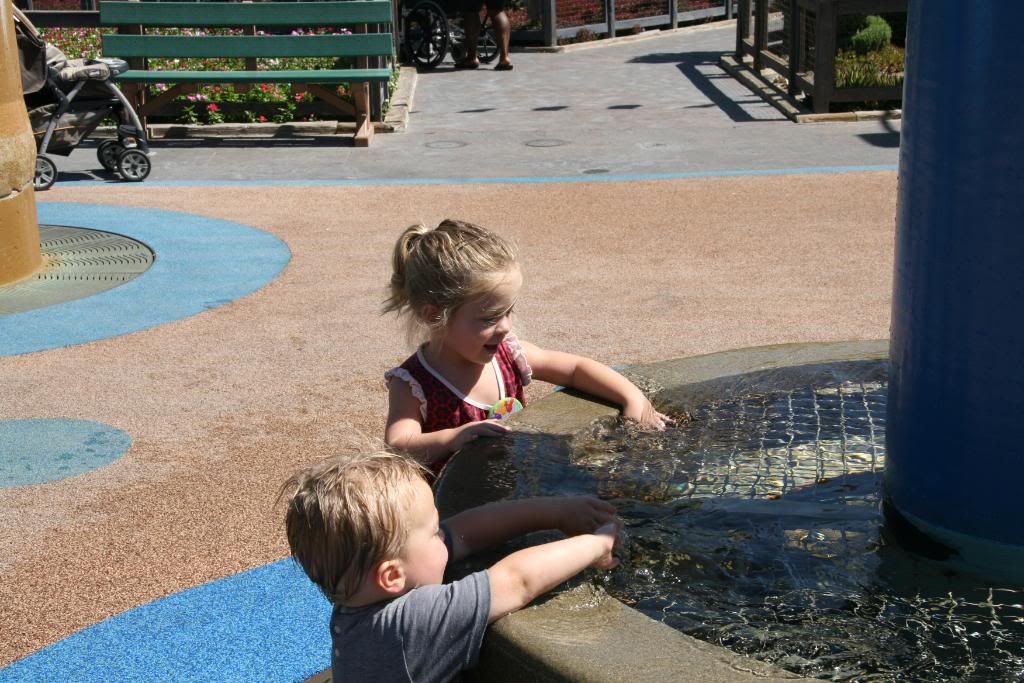 She wasted no time to get completely soaked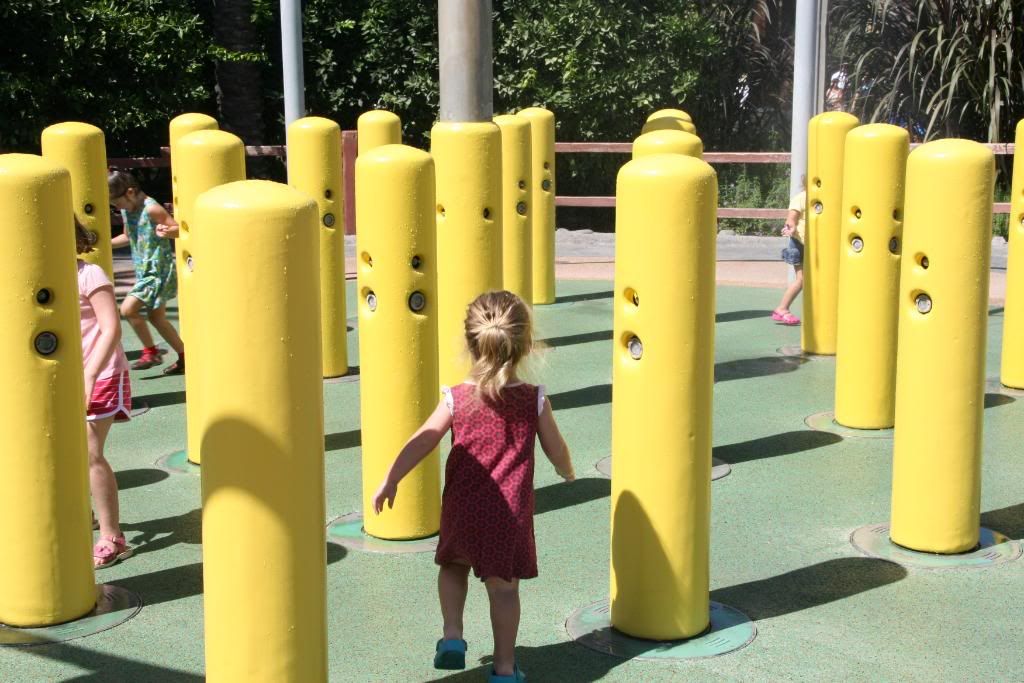 Here is a video of the water time
[ame="http://www.youtube.com/watch?v=VpDUelAM1iY"]YouTube - California Adventure[/ame]
Leo will get his chance for all the big fun is a couple of years
The Halloween setup in CA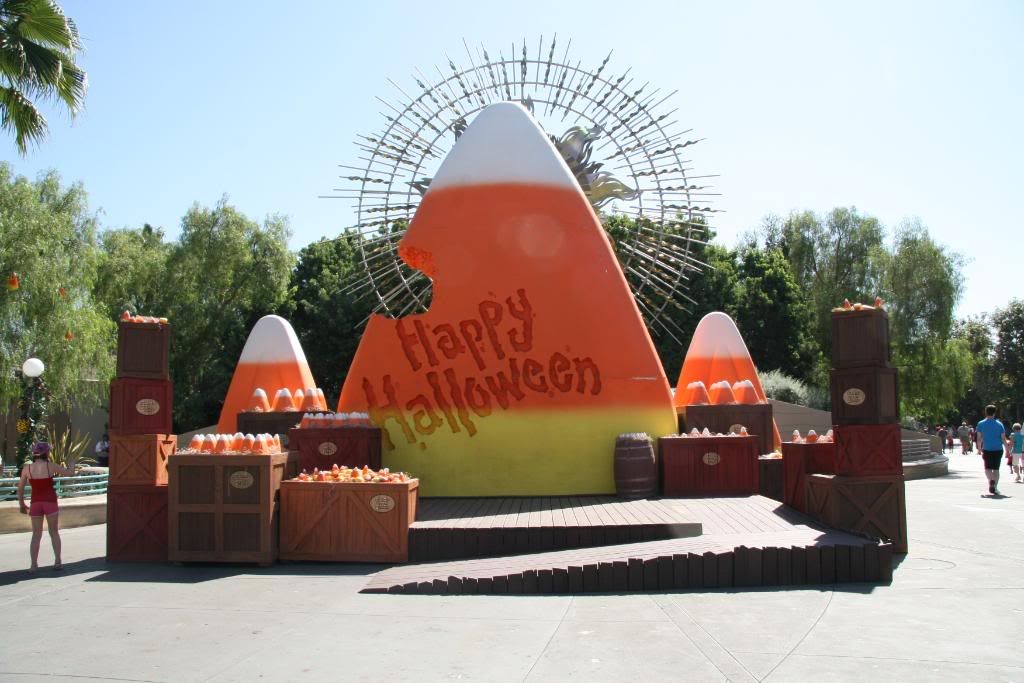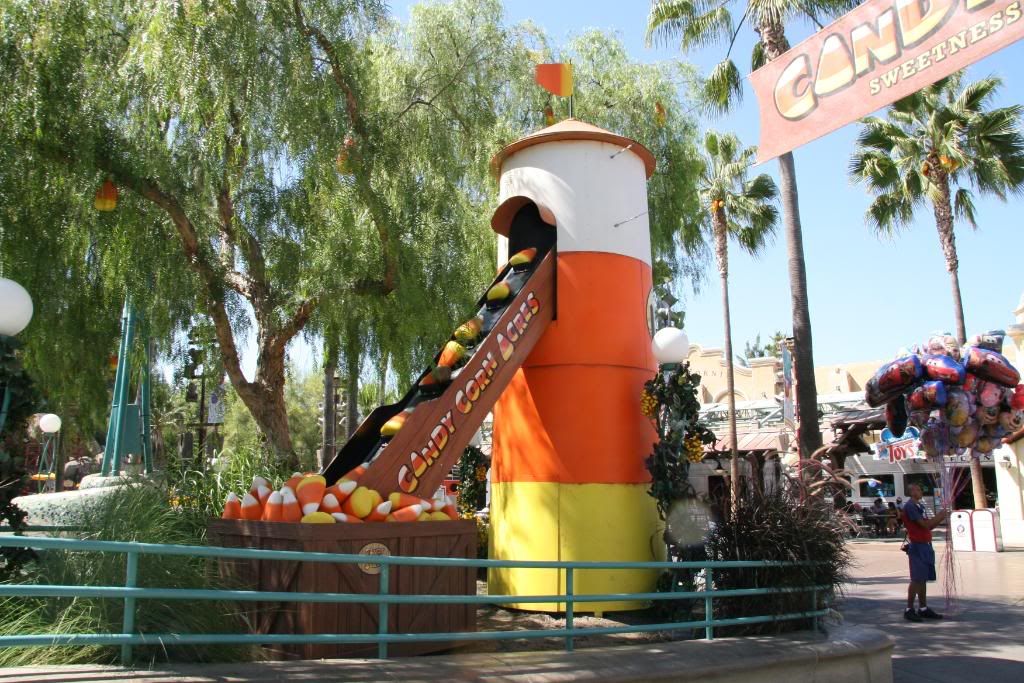 One of the advantages of having Grandma along, spoiling her grandchild with a big McQueen balloon
More Halloween, this is setup along the tram ride.
Overall a great day, but BOY WAS IT HOT!
Brian