Hey Folks it appears that on a mission to search out new life forms in space, the rockets in Space Mountain have found that not all aliens come in peace.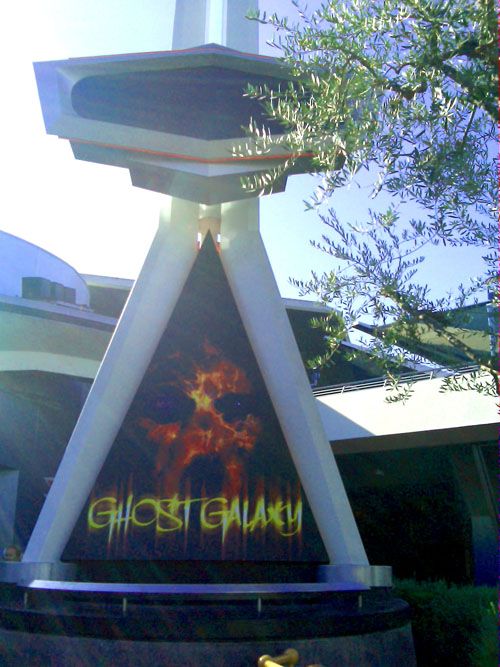 [ame="http://www.youtube.com/watch?v=NTh1qPFLtjE"]YouTube - Disneyland Resort Space Mountain Ghost Galaxy Lift Hills[/ame]
SPACE MOUNTAIN:GHOSTLY GALAXY is an all new (to Disneyland) Halloween overlay of the classic rollercoaster attraction in Tomorrowland. This Morning Micechatters flooded the resort to be among the first riders on the haunted space coaster and you can return to this thread for thoughts, reviews, pics and video as the day progresses.

Warning signs all along the queue warn parents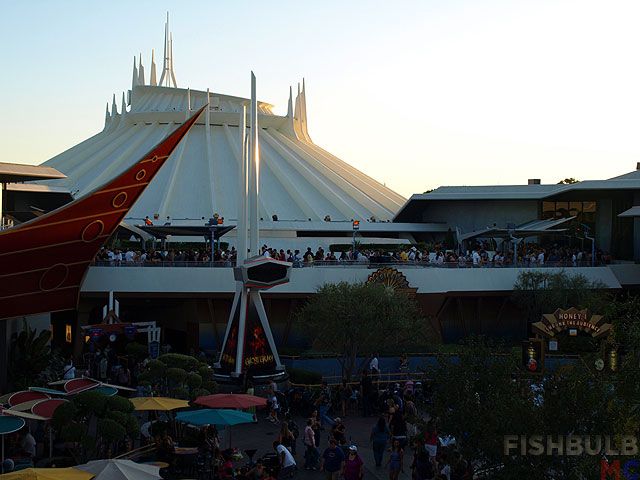 Here are pics of the line which, at this point, was 80 minutes.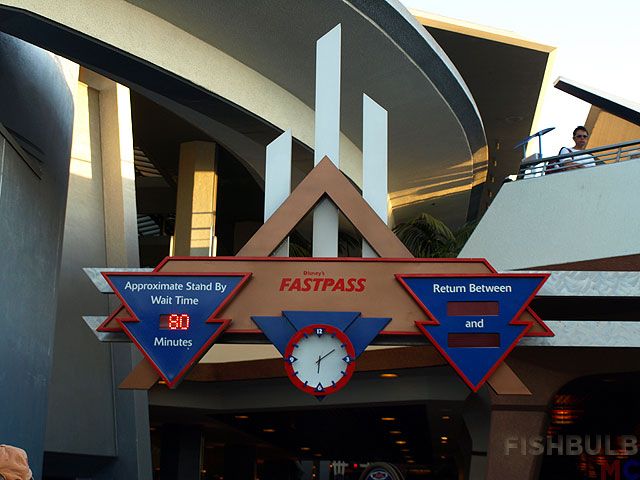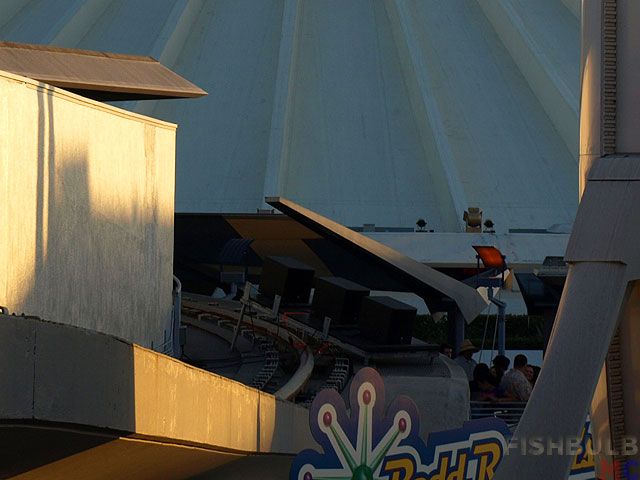 Speakers hidden on the old Peoplemover track for the evening effects on the dome.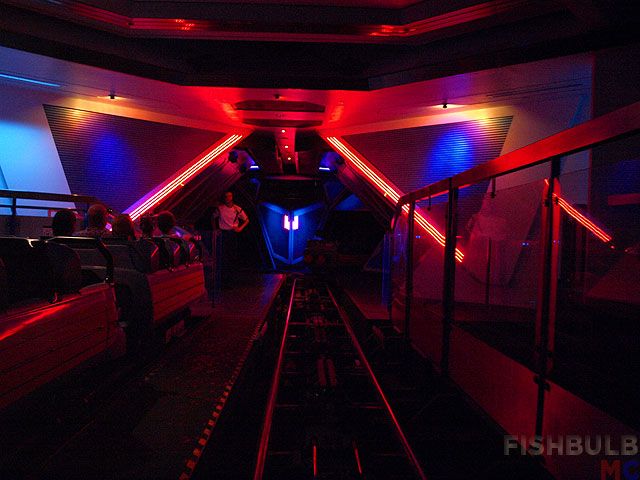 Nothing really different here

But once inside the dome all bets are off. It really is something else. There are no stars floating around but Bob the Galaxy Ghost is there at every turn trying to get you. I can't TELL you how much I love this layover.



At night the exterior of the dome becomes a changing canvas of colors and textures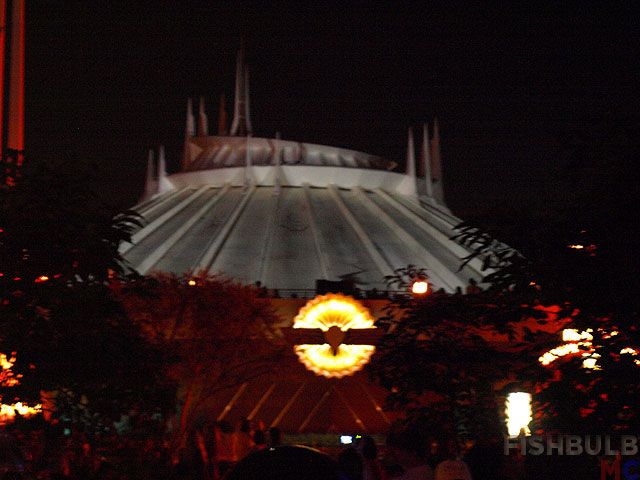 Bob begins to break out of the dome and it colapses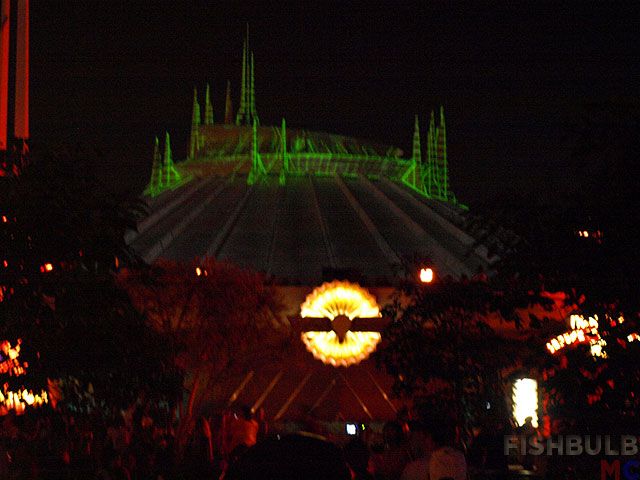 Only to rebuild itself with green wireframe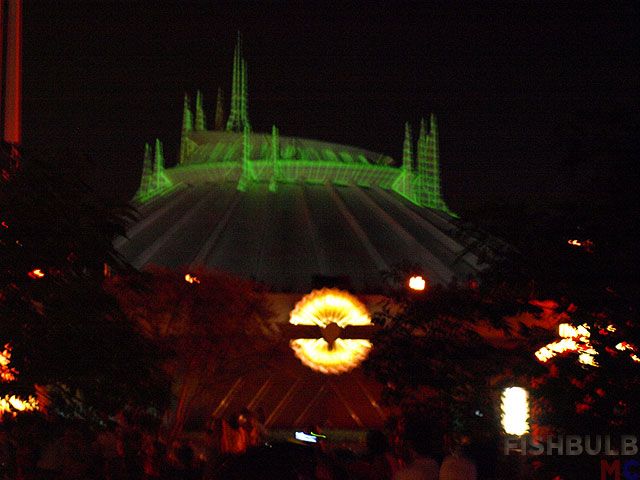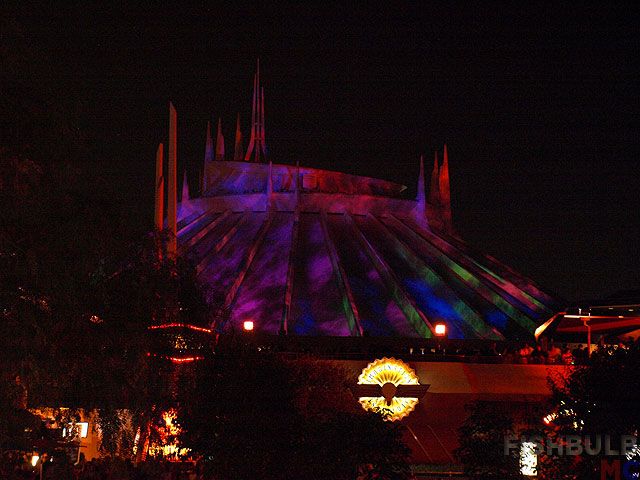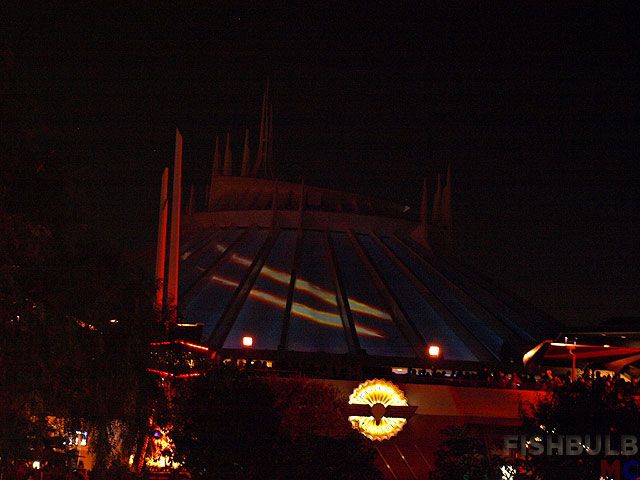 Bob attacks the dome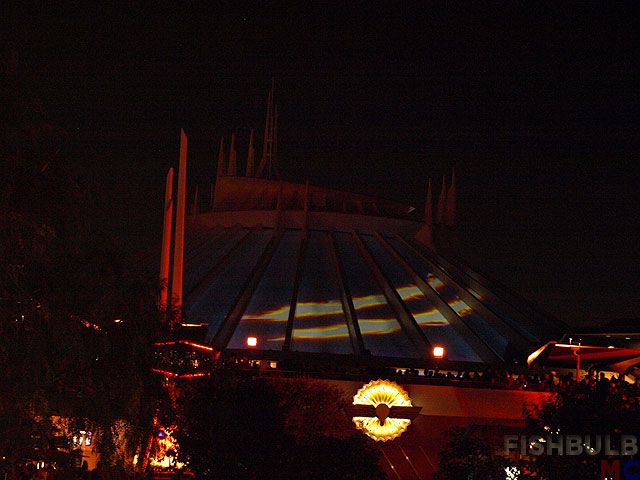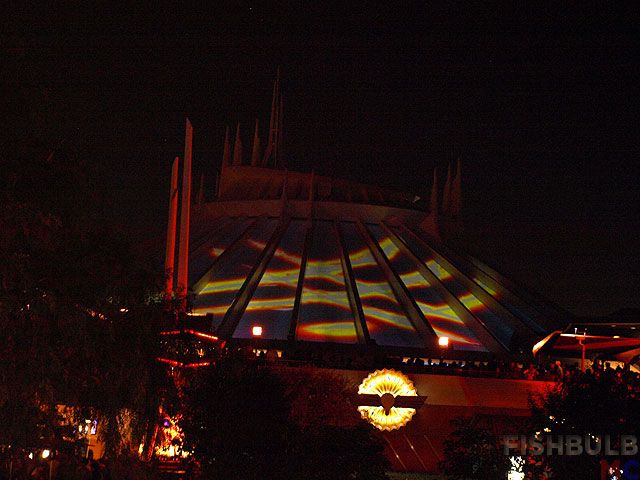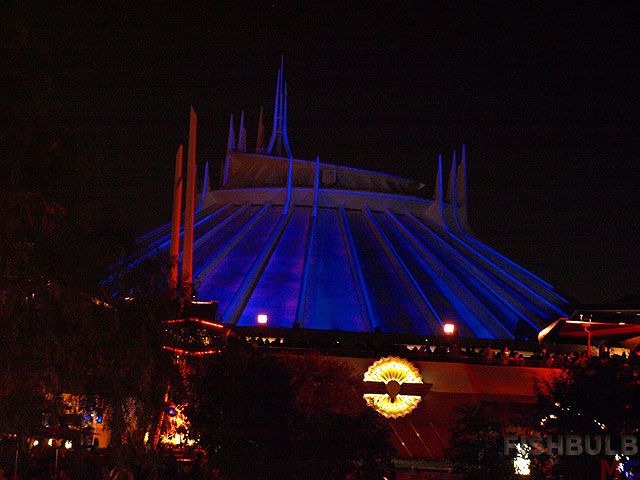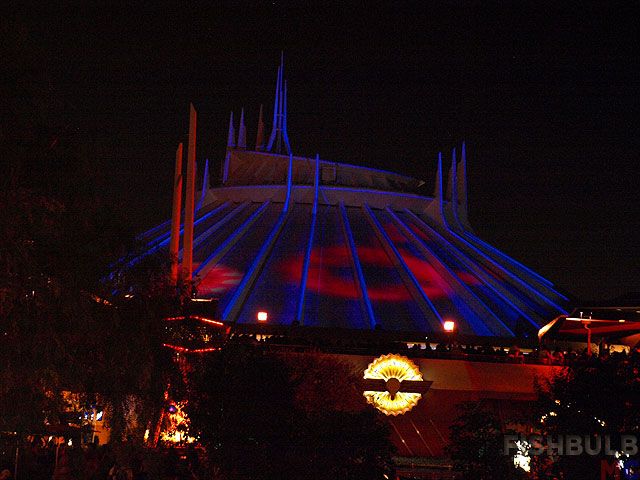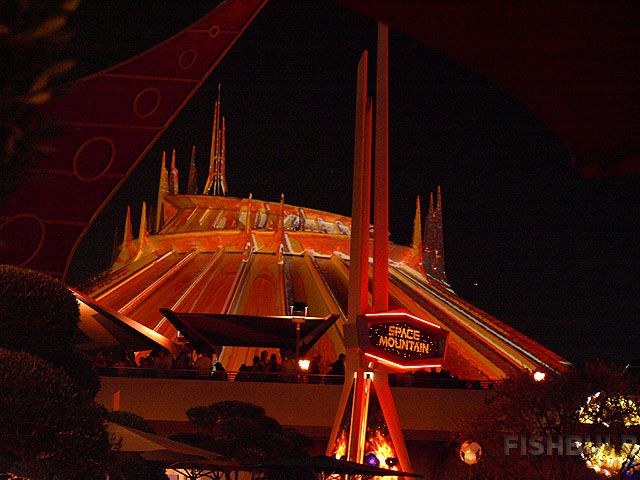 This morning at 9am the wait for the newly unveiled overlay peaked at 90 minutes and the crowds keep coming. Unless you are a die hard Space Fan you don't need to brave the bustling hordes of thrill seekers. Just stop back here throughout the day.
Do you have thoughts, pics or video? Post them here!