Testing testing.....is this thing on? I was
this
close to finishing my quick update and Micechat went down.
So....I'll try to be even quicker in case it goes down again. I also have a few deadlines coming up today, so I have to type fast.
GotthatkrispykremedonutandVenticaramelmachiattowit houtwhippedcream?
Letsgetgoingthen, shallwe?
I just happened to be in the park today and I wanted to share some quick shots. I may have more photos up later on my Micechat blog, but I just wanted to put these up quickly before heading off in all directions this weekend.
My first stop this morning was the new Disney Gallery. It's not quite as large as the former Gallery above Pirates, but it REALLY looks nice. :clap: Kudos to Disney for the excellent woodwork and feel of the place. I'm glad that the gallery has a home now rather than slapping a few paintings up at the exit of the Opera House.
Here's a couple shots of the lobby:
Here's the first room, which is currently exhibiting several works centered on the HM, as well as several other Disneyland paintings: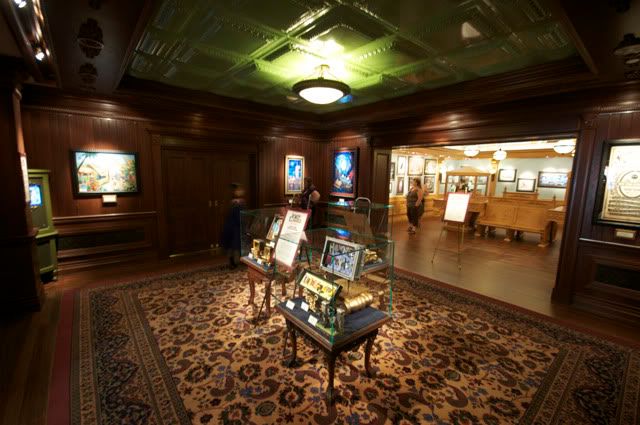 And here is the second room, which is currently featuring works of Adventureland and some Nemo Art as well...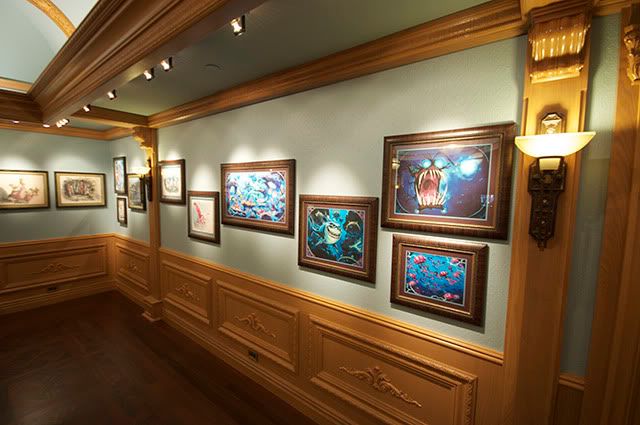 I think these benches were a nice touch. I have a feeling that this will be a popular spot to cool off and enjoy Disney art on warm afternoons...
I'm not sure what was in the vault because, gosh darn it, I walked right past it. :blush: And I have a feeling that John Q. Public will also walk right past it because it feels as if it is behind the desk area a bit, and it's not entirely easy to notice, nor inviting:
Doh. :bang:
I'll have to check it out next week.
After reaching the end of Main Street, I noticed some type of media event off on the right, just in front of Tomorrowland. When I walked over, it seemed that just about every Disney villain was waiting for an interview. Not entirely sure what the interviews were for, but I thought I heard something about the Disneyland podcast, but I could easily be mistaken as I was busy shooting.
I don't know what it is about the villains, but they are so much funnier than the typical park characters. I love Cruella's face in the background here.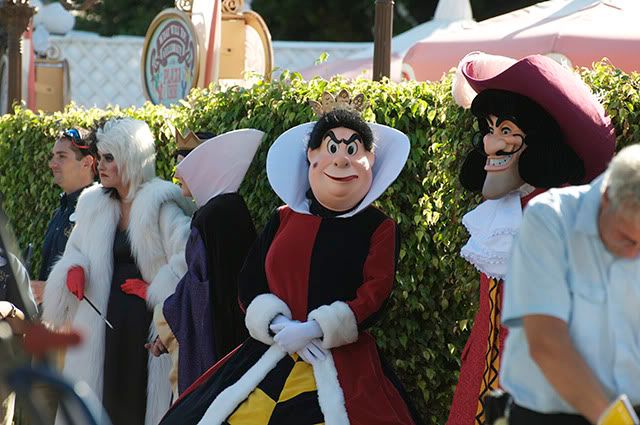 "You people aren't paying me enough for this. WHERE is my agent?"
Mickey, of course, was among the first to be interviewed...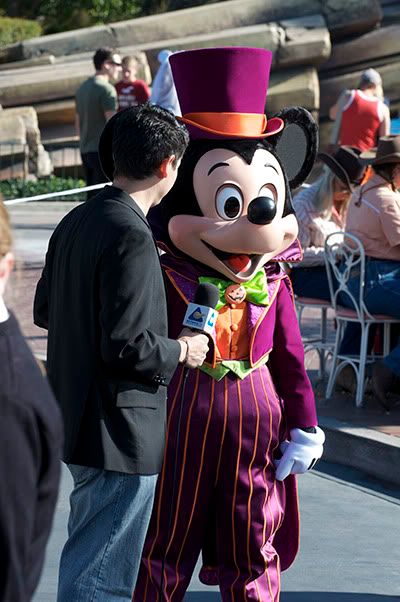 along with Jack...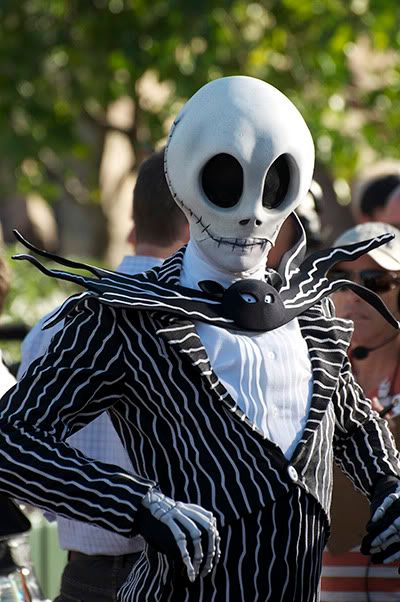 Captain Hook kept hitting on the Queen of Hearts, but she was having none of it...
Not sure what Daisy was doing there. Apprently, neither was she. Is she a villain? :blink:
Jafar tried next, but she blew him off as well...
Poor Jafar...
For Part II, click
HERE