Hi everyone! Today my mom, grandmother, and I went down to the fairgrounds to decorate our entry Christmas tree. What theme did we choose? Disneyland! We all helped, creating crafts and making ornaments to decorate the tree. We took our past Disneyland tickets, pastpasses, Autopia licenses, etc. and made them into ornaments! Here are some pictures of our "Disneyland-fied" Christmas tree.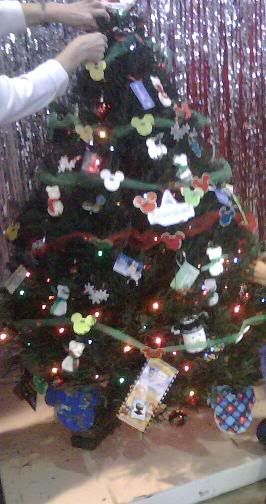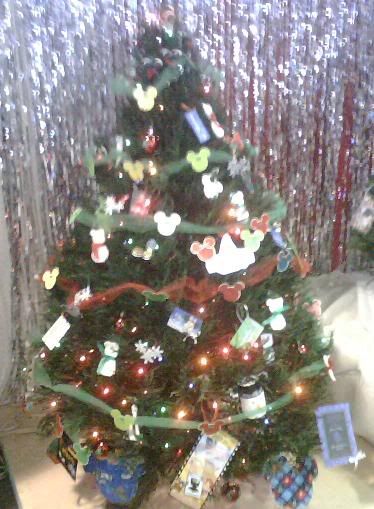 I'm sorry that they are a little blurry. They were taken on a camera-phone, but you can still see some of the details, such as: Mickey mouse garland, snowflake Mickeys, snowmen Mickeys..
Anyways, I hope you like it!