So I went to MToTP on October 2nd! It was pretty fun! Except for the crowds and parking situation. But thats a whole other story! I enjoyed it and will definitely be going back whenever I can!
So my friend and.I went as Tinkerbell and Alice. Of course I was Alice and she was Tink!
Everyone was dressed up so nicely and there were some very clever costumes. All the little girls with princess, tink, or alice costumes were so cute!
I got waves and "Hi Alice!" from little girls and such. I felt like I worked there! :P
Now for the pictures!
On the car ride up. We were so excited!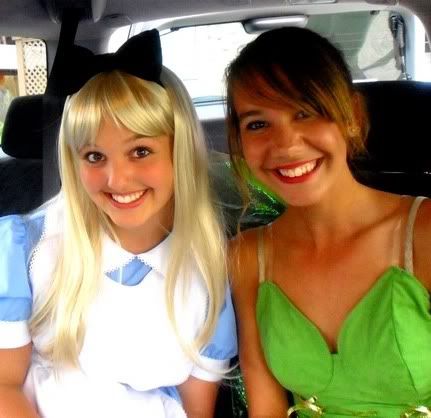 Tink.
Waiting for the buses. I'd never taken buses to Disney before but we had to go to the buzz/pongo parking lot so i'm sure the other lots were very full!
On the bus.
In the beginning there was this little girl with her mom but she was sleeping on her and the mom goes "look it's alice!" it was so cute. I was already walking towards the back but it was just cute!
(P.s. I was just playing with the eye color on photoshop I didn't have colored contacts in)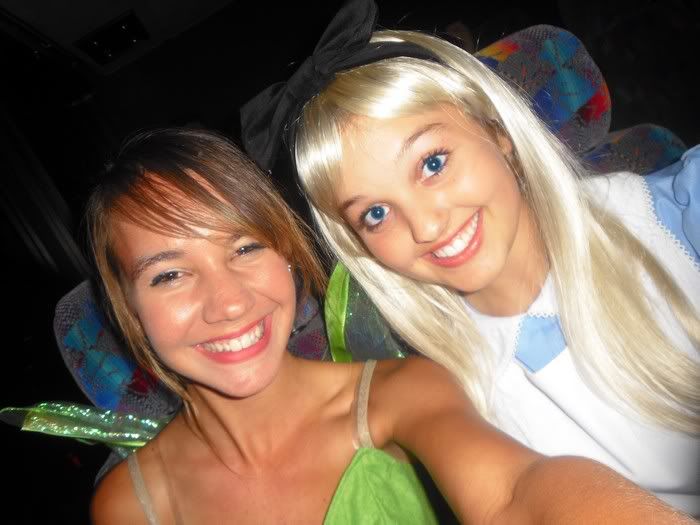 Finally made it in! Sorry it's quite blury.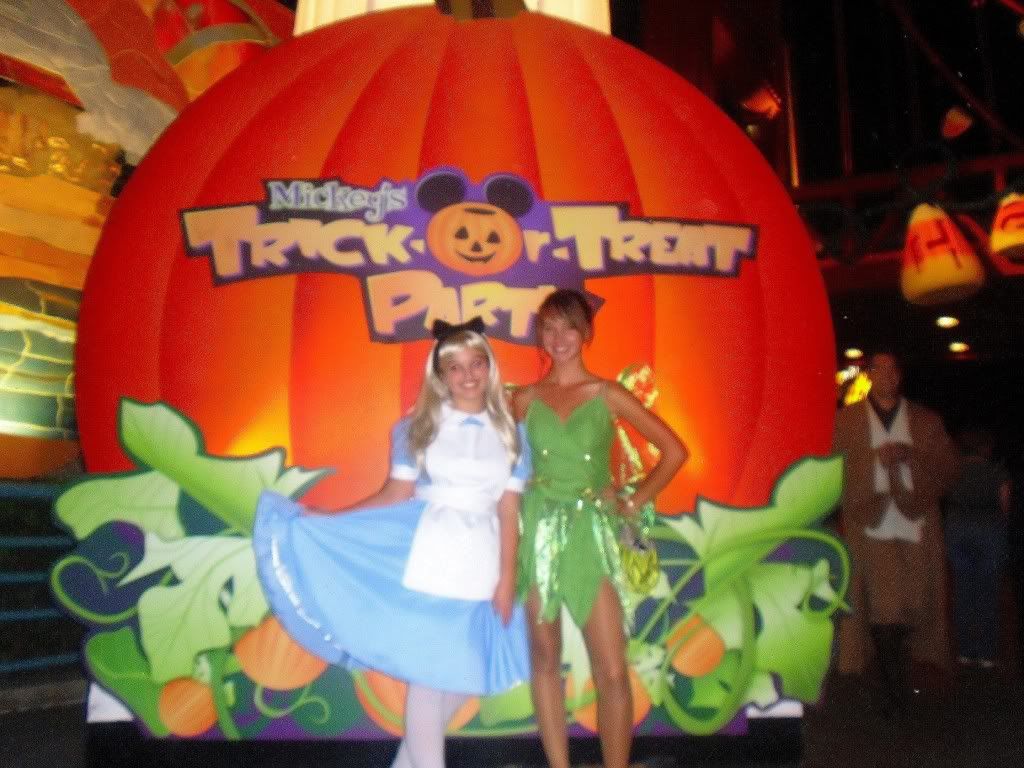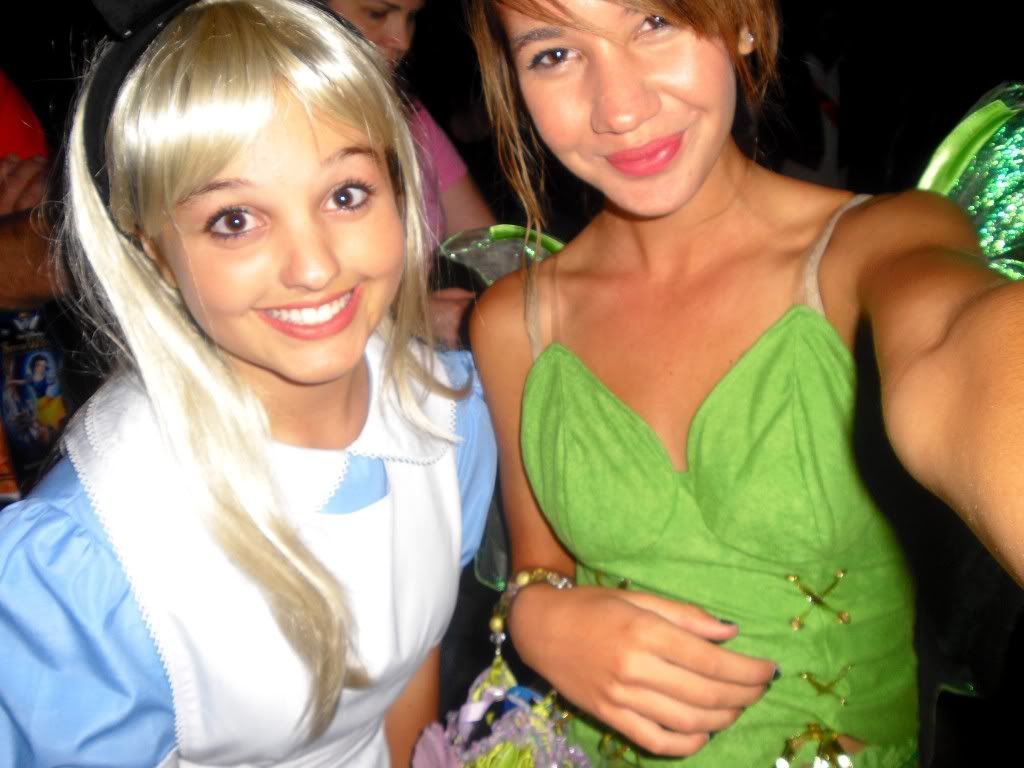 Kind of a weird mix of characters!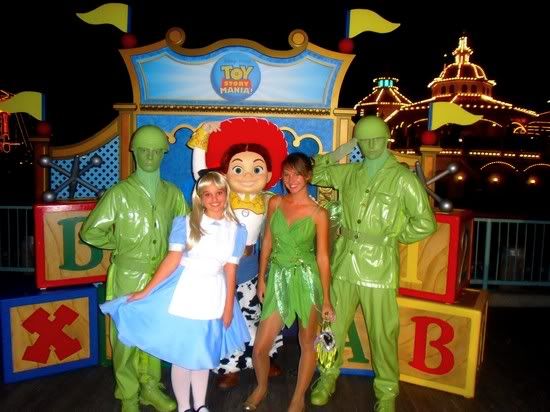 Cinderella. She was very sweet.
Princess Aurora.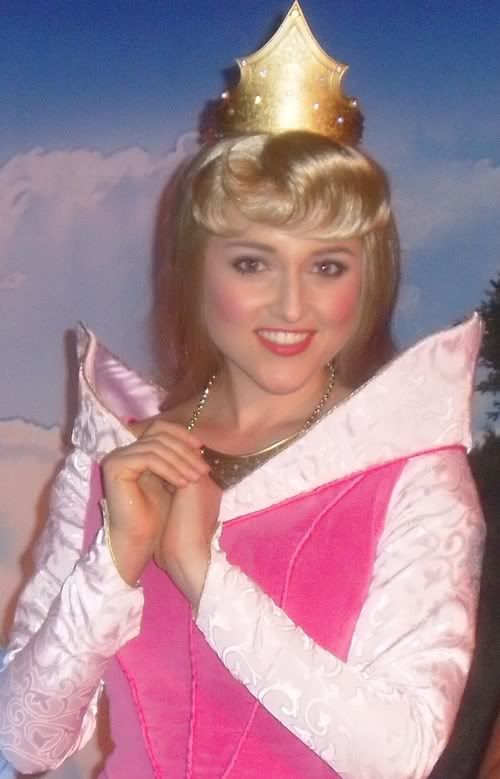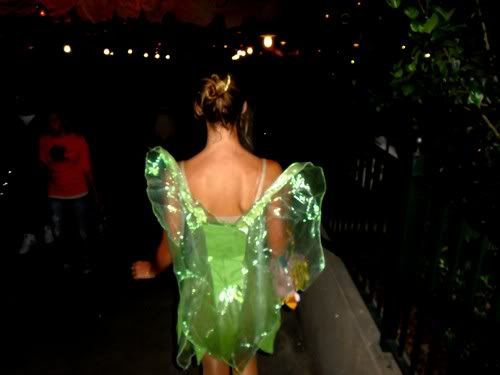 We waited in line forever for Peter and Wendy and then a CM announces Peter/wendy will be switching out with jack sparrow. So we were okay with it because we were going to come back later for them. Jack Sparrow was awesome, and very funny.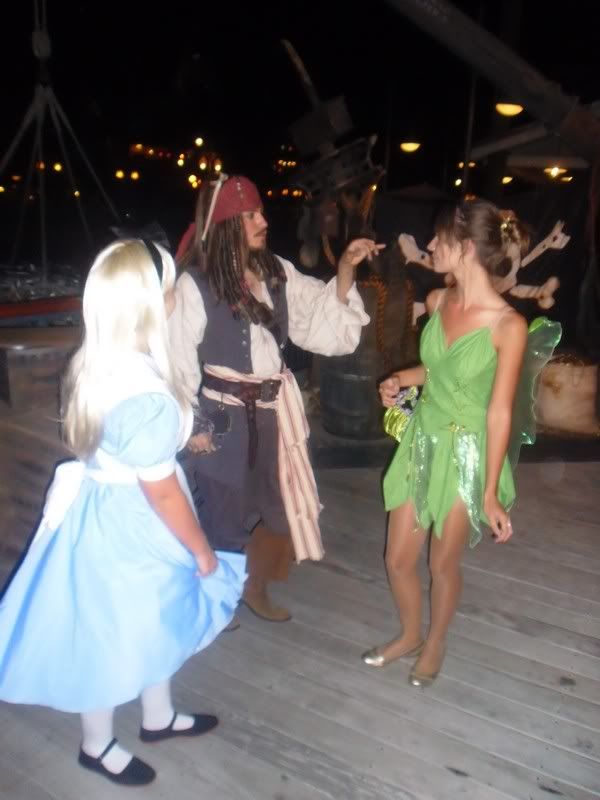 Twirl! No one was in this little area so I just decided to start spinning because with this costume, it's extremely fun. I was talking when she took the picture so It looks weird ahah.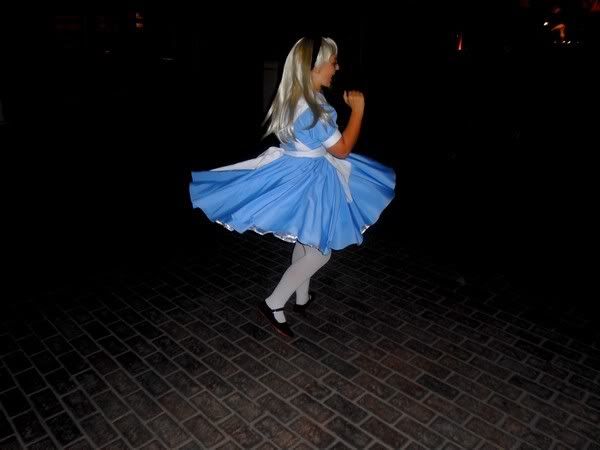 Taking a break!
Then we headed into the Animation Academy.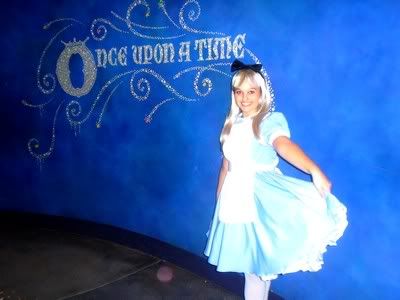 I have to do these voice over things every time I go to DCA. So fun!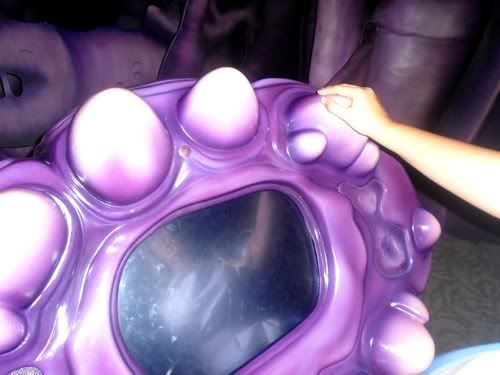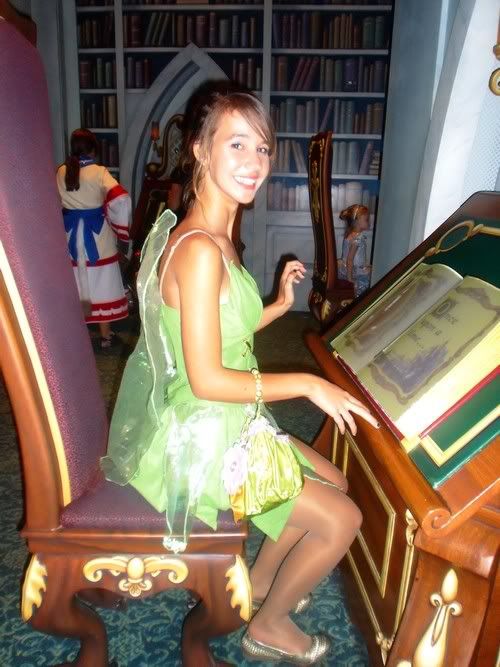 What a peculiar place!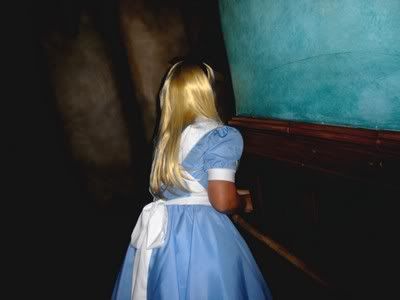 Coming out of it we caught the end of the parade.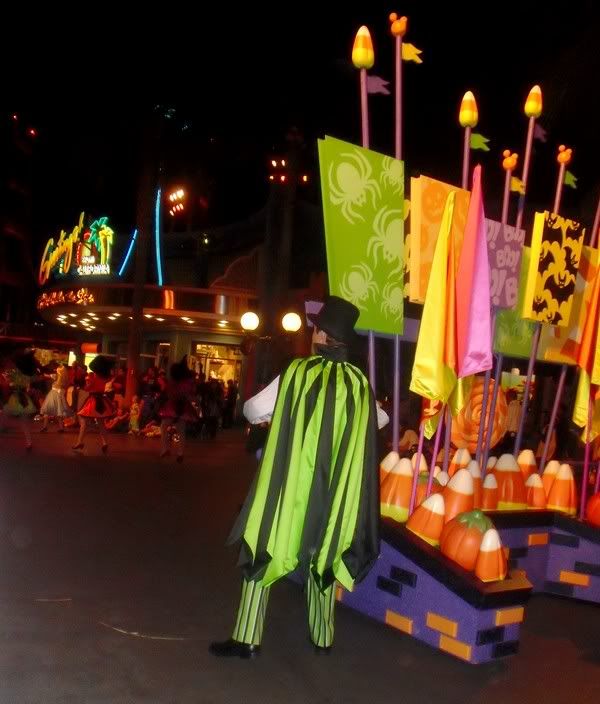 Alice and the mad hatter were there. When she saw me she stopped and waved! I wish they would have been out for meet and greets!
Heading back to see Peter and Wendy we ran into the Queen of Hearts! I was SO excited. When she saw me she pointed at me for like 10 seconds and I was like "yes your majesty!" I love when Alice does that in the movie xD
I'm so small!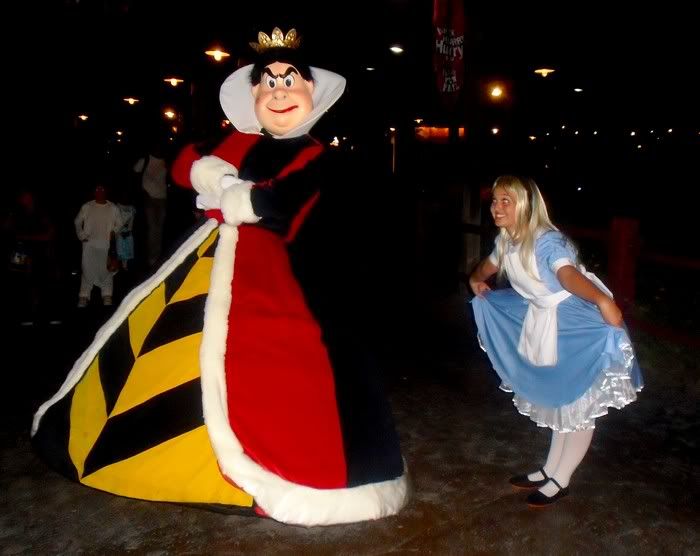 Peter and Wendy! He's just my favorite character pretty much ever. Wendy was a bit quiet but very nice!
He asked us what a lollypop was. and then he took and kept some of our candy :P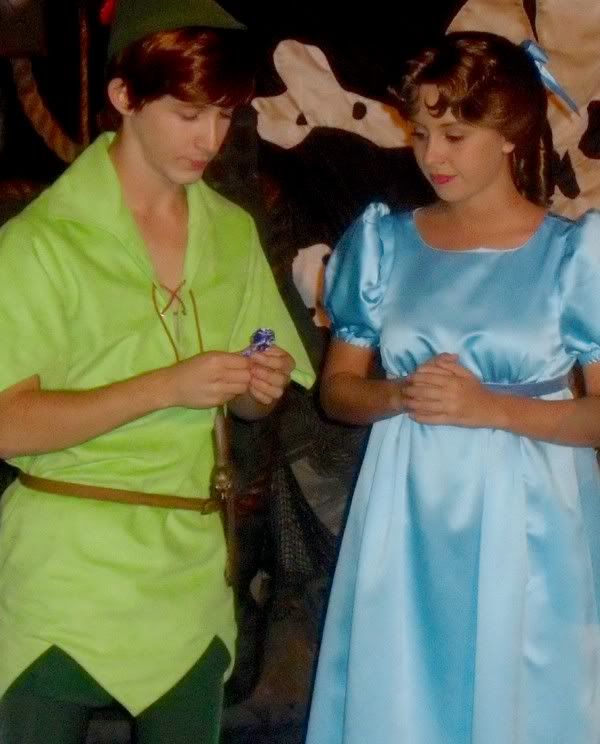 Captin Hook!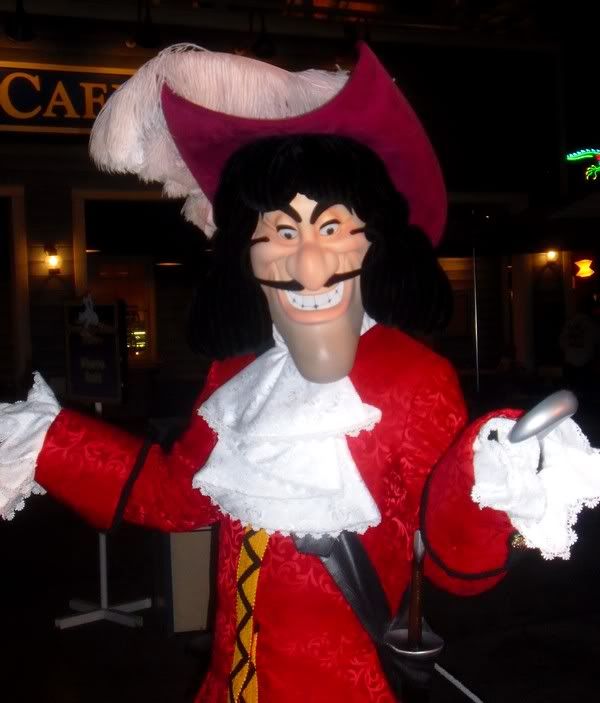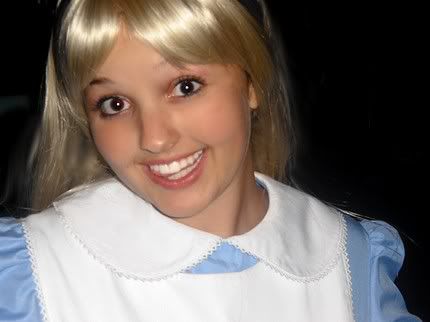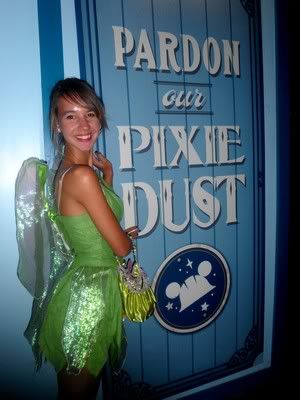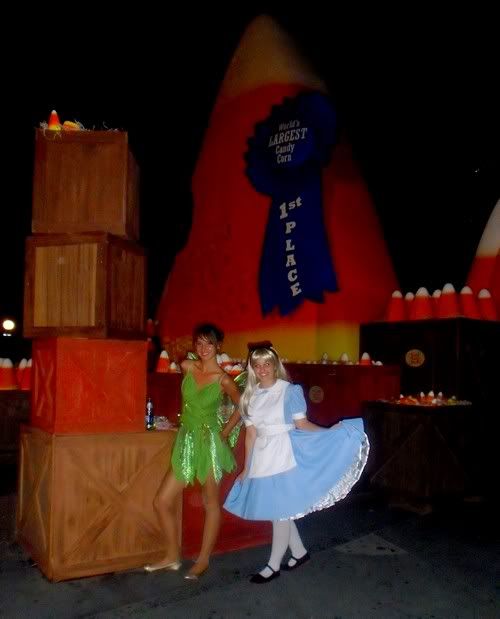 Sadly our three hours of fun were coming to an end so we headed out to the esplanade.
Even though it was time to go we were still happy and for some reason not tired! But by the time we got in the car we fell right to sleep!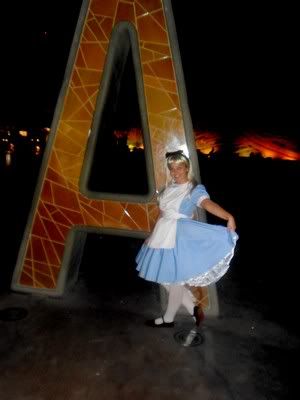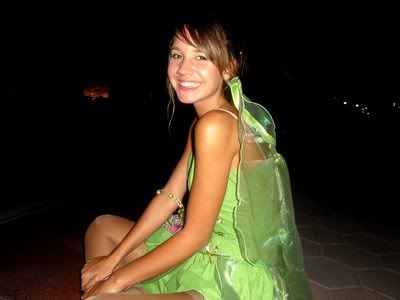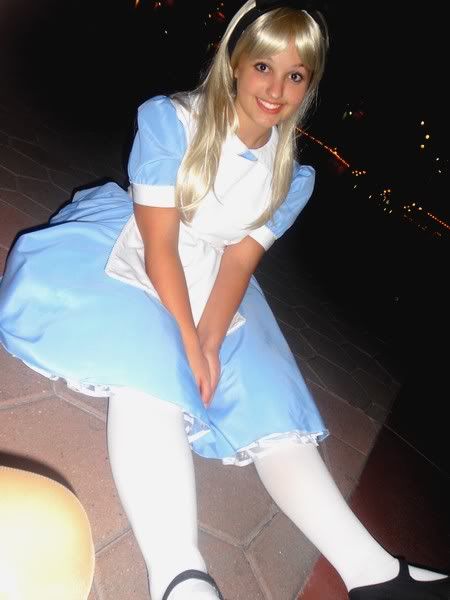 It took us almost an hour to get back to our car but besides that the night was so much fun! We look foward to going again sometime this month if we can. If not you'll see us next year!