Five days days after returning from the Micechat Haunt 2009 event, it was time to load up the van and head back to the Happiest Place on Earth with Dr. Earkid and Goofy Golfer (Kevin). Unfortunately I had been one of the people to catch the "Dreaded Aashee's Pickle Disease" so this is where I had to sit in the back all by myself.
Luckily Dr. Earkid continued to check on me and gave me blankies, cush-cushes and airborne.
Hey, Hay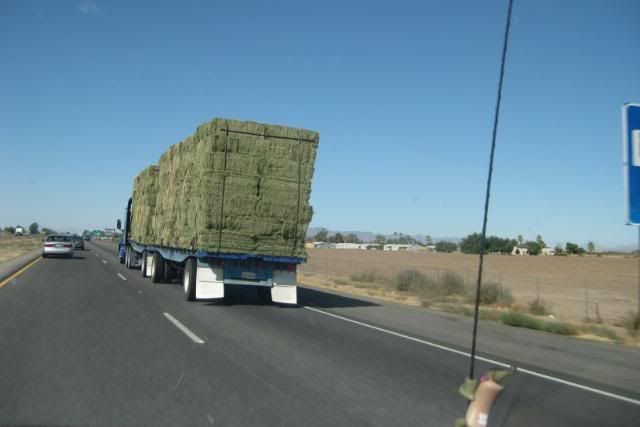 Earkid and Kevin had been telling us for a long time about the best orange chicken in Palm Desert, CA so of course a stop had to be made. Part of growing older and wiser means that some of your favorite places are taken over by new management which is what happened to their favorite orange chicken place. The food was good but is was sad to have our friends disappointed to lose a favorite.
Under new management with new recipes.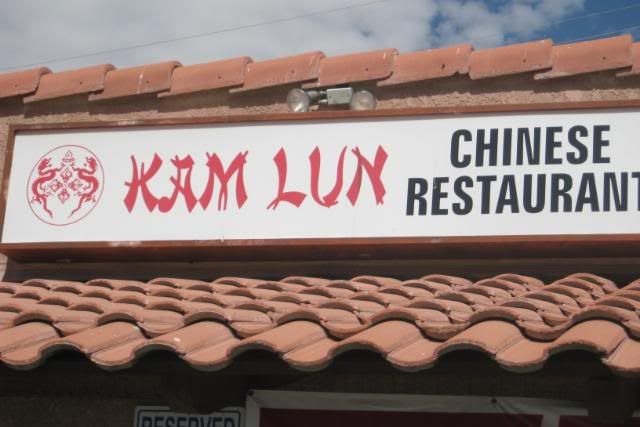 Thanks to the Vegetable and Fruit Growers Priceline had an extremely limited choice of lodgings.
Fortunately we did not have to stay at the Starlite.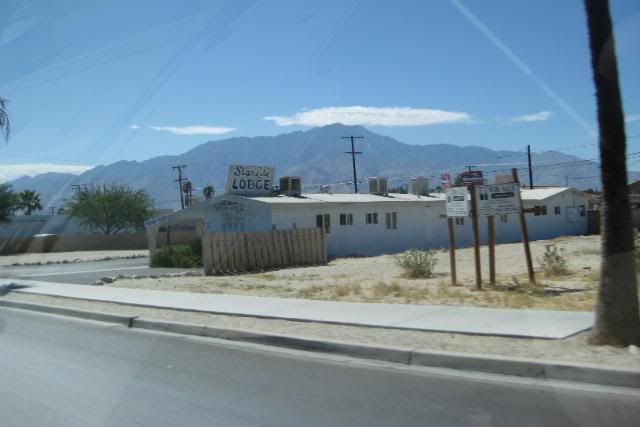 We arrived at the Staybridge Suites where it was decided that naps were in order. After napping we met up with a great group of MC'ers for dinner at Fire and Ice over at the Gardenwalk. I began to release the mango in me. We wanted to see the new firework show so we cut dinner short in order to make it to the park in time.
Happiness is seeing the pumpkins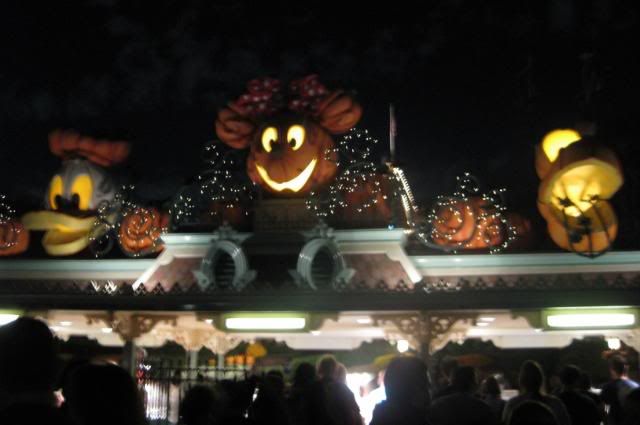 Dr. Earkid, Goofy Golfer and Me!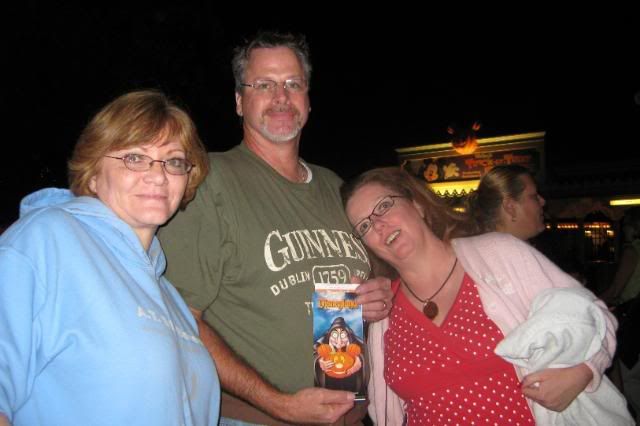 Timmy55 went to get us lattes for the fireworks and came back to find us curb hogging.
After the fireworks we were going to hop on the train but every other person at the park seemed to have the same idea so after a 30 to 40 minute wait we decided to have Timmy get his new AP and Earkid could do some shopping :yea:. It was time to put the sick one to bed.
Saturday morning I woke up feeling like crudola, but fortunately my sidekick Lola was more than ready to get the day going.
Lola and half of the koolaid gang.
Timmy always enjoys himself when Lola is around.
3/4 of the koolaid gang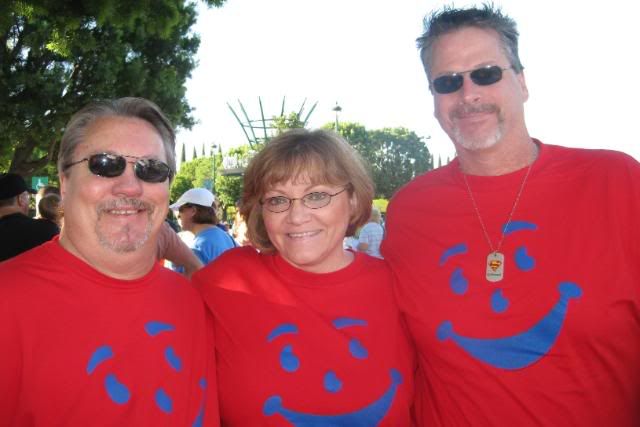 Lola had begged to get to volunteer at the MC Booth so 3/4 of the Koolaid gang dropped her off at the Gay Days Center.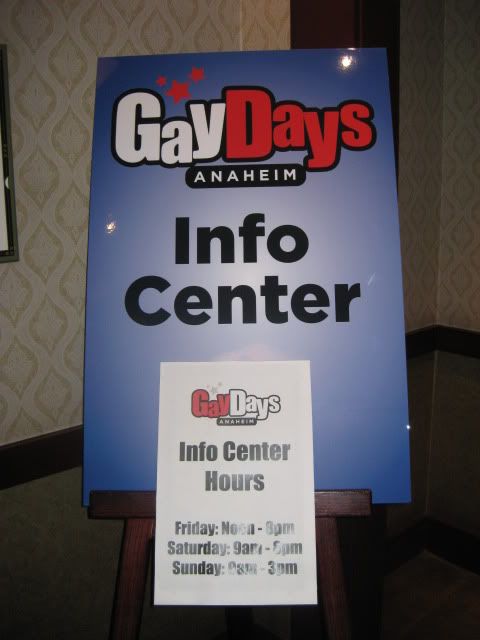 Dr. Earkid and Dusty Sage at the booth
A few pictures from the Welcome Center. If you missed stopping by you missed out on a lot of cool booths plus cake, candy, lip balm, movies and best of all really yummy eye candy.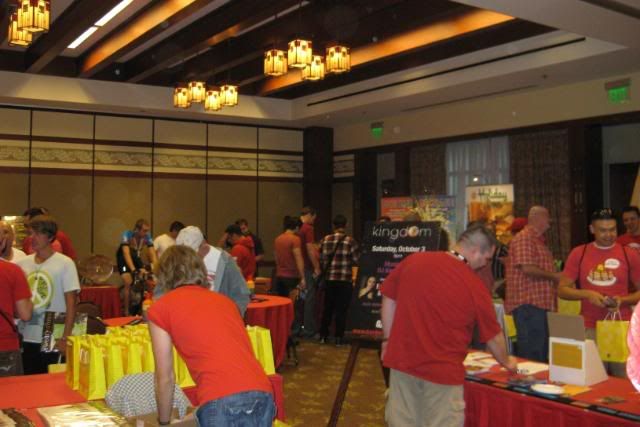 Dusty Sage was hoping someone would win Lola in the raffle and he would be done with her forever and ever.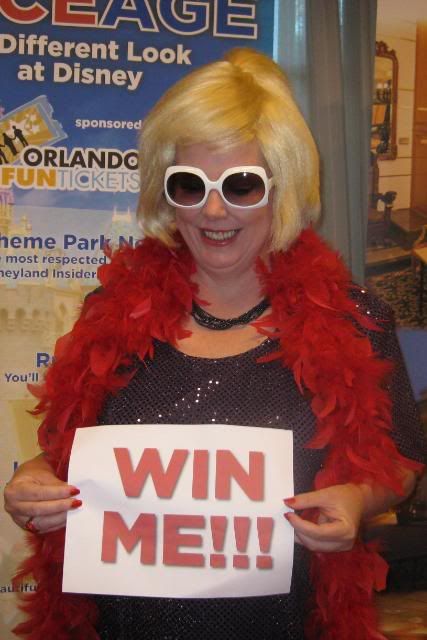 Don't they make a sexy pair?
Coming up next, 3/4 of the koolaid gang visit the park.