To get myself, and hopefully you, into the spirit of the upcoming holiday; I thought a trip through the Halloweens of 2007, 2008, and 2009 was in order.
Our journey begins a long time ago, two years it seems; in a place perhaps you've seen in some of these threads- at Mickey's Halloween Treat. Two Haunted Mansion ghosts became bored with seeing the same 997 happy haunts night after night (although there are seasonal guests who scatter their handiwork around the property- even their presence had become a bit lifeless). So the couple decided to seek out new ghouls across the way at Disney's California Adventure.
Perhaps our ghostly maiden packed too much for the evening's festivities?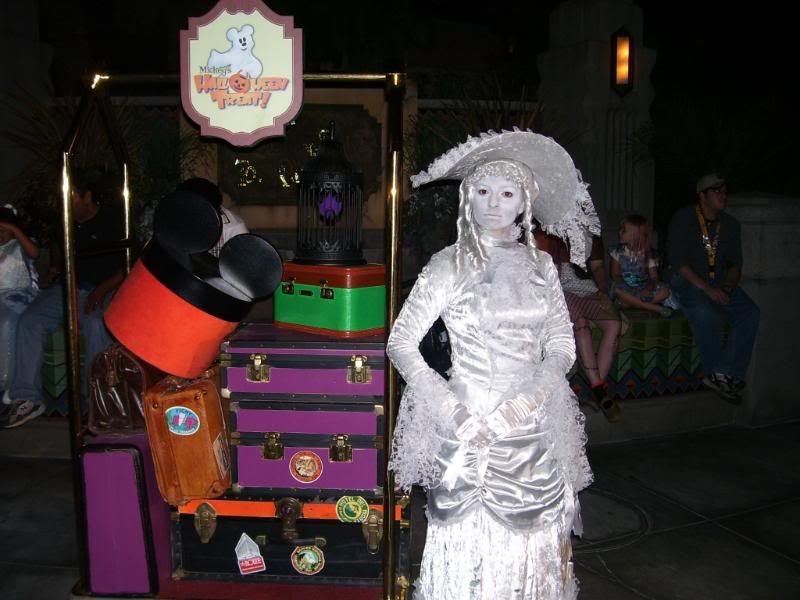 The Hollywood Tower Hotel seemed like the perfect place for the couple to rest their weary bones. However, they couldn't manage to find the bedrooms and thus their stay at the Hollywood Tower Hotel was not a pleasant one.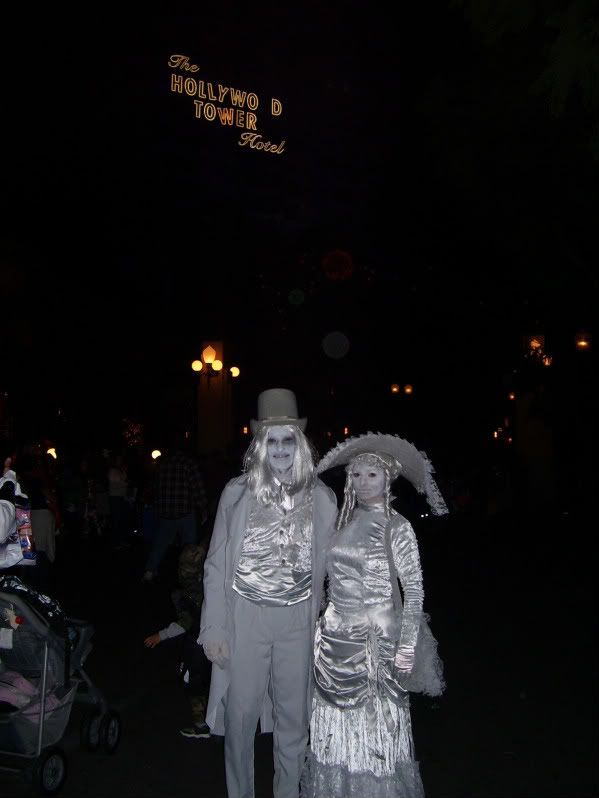 A new haunted residence was considered, as the old one had exceeded its quota, but there were simply not enough crypt doors creaking or candle lights flickering. Though credit is due to the scary trees, always a dreadfully fun sight.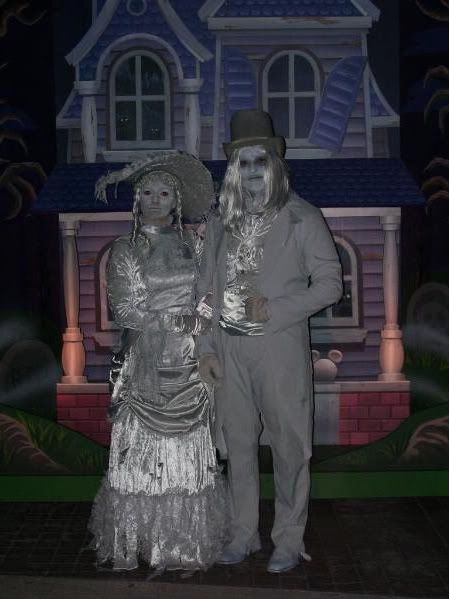 Along the way, our roving spooks happened across these familiar-looking souls.
And a frightfully good time was had by all.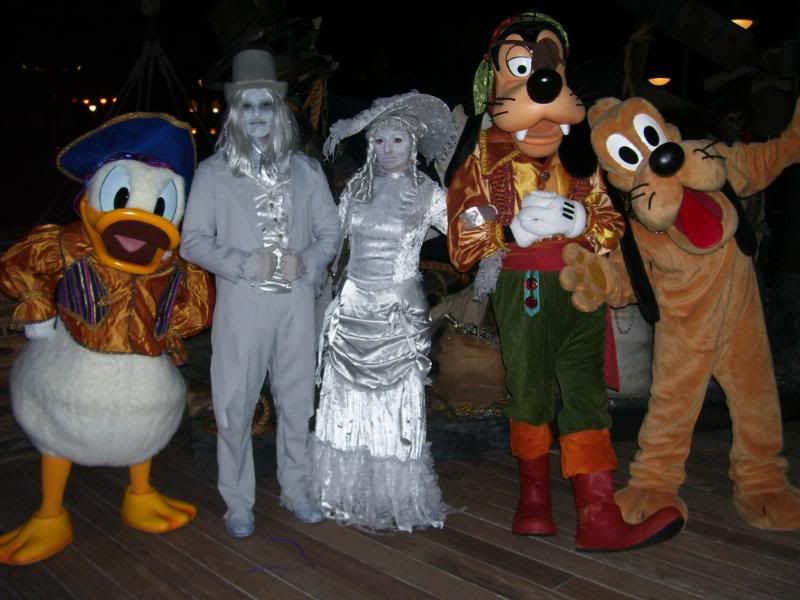 The evening's festivities had met their demise, and it was time to rest in peace. Our ghostly gent and gal flew back to their eerie abode, ready to resume their terrorizing.
Up next: 2008, a Double Feature!