So what are you supposed to do when your son says he wants to be a cat, ghost, or Russell from Disney Pixar's UP but changes a week before Halloween and wants to be "a pirate!?" Not just any ole generic pirate but "THE PIRATE!"
Well as any father/parent/mother would do is get to work and meet their child's needs! So within a week I took what was already a somewhat "iffy" Captain Jack costume for toddlers and "accessorized" it as best I could.
I quickly made the following:
- Leather tricorn hat scaled to his noggin but large enough for him to grow into for the next 10 years
- Sailor's glove and wristwrap
- Baldric
- Flower belt and Ana Maria belt with screen accurate split in the back. His is now more SA than mine! Sup wid dat?
- Sash
- Pieces of eight and side bead dangle scaled to his noggin. I didn't get to finish the long dangle in time but it is on the workbench.
- Mangy pelts
No true Captain Jack would get caught wearing plastic Zizzle accessories so we went all out! Well except the chicken foot, bone, and mermaid but I will be buying him real ones!
Elizabeth Swann and mini-Captain Jack onboard The Black Stroller...Pearl!
The Pirate Family
Which way to the candy daddy?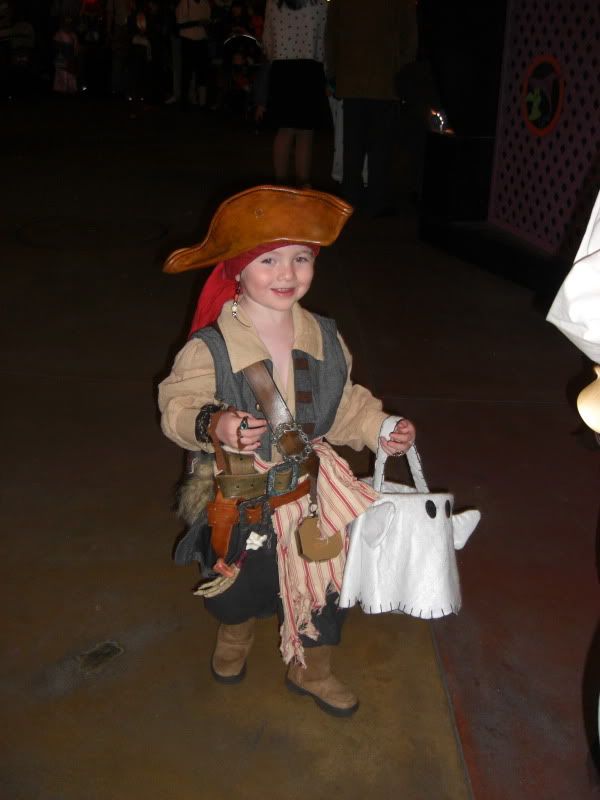 Set course in that direction?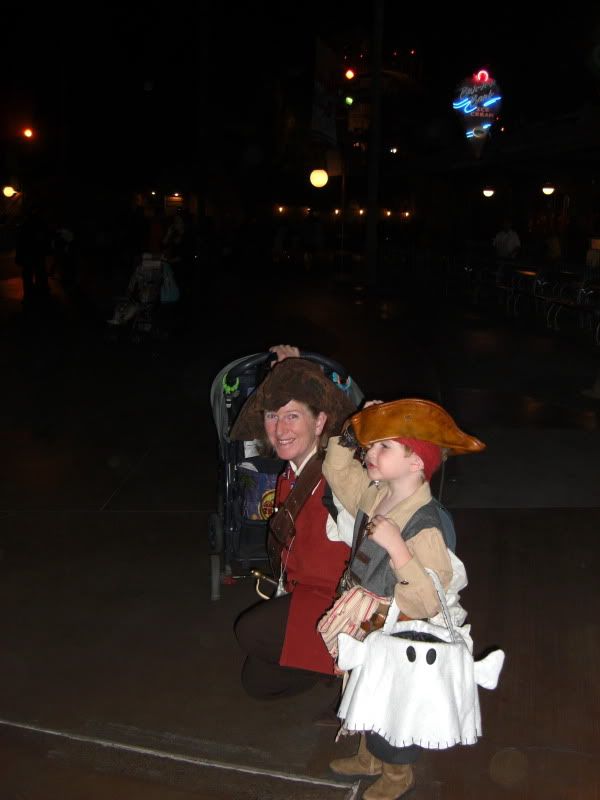 Two Jacks!
They finally filled up the water tank after making modifications for next summer!
Elizabeth Swann preparing for a scream onboard California Screamin'
Mini-Captain Jack got into the candy!! Does it show?
Why so serious? (Joker reference!)
Yes he does clean up!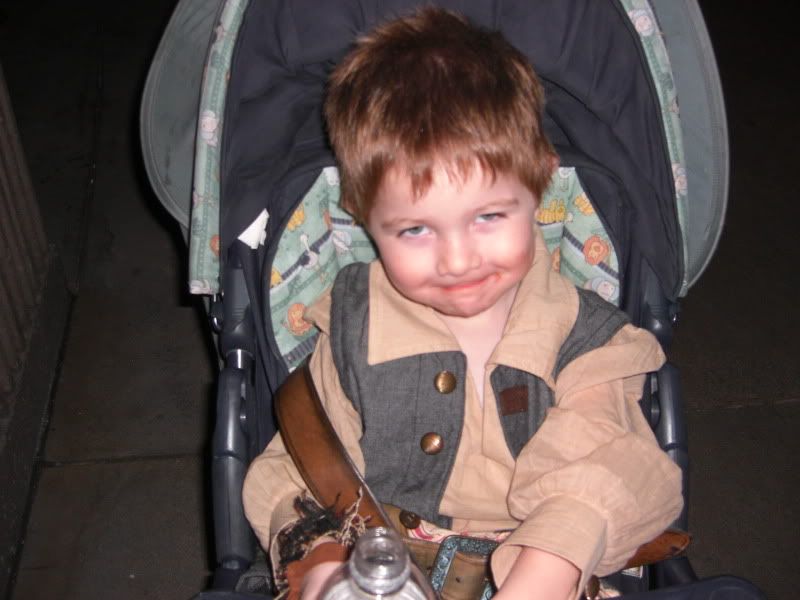 Our lame parade with only ONE float!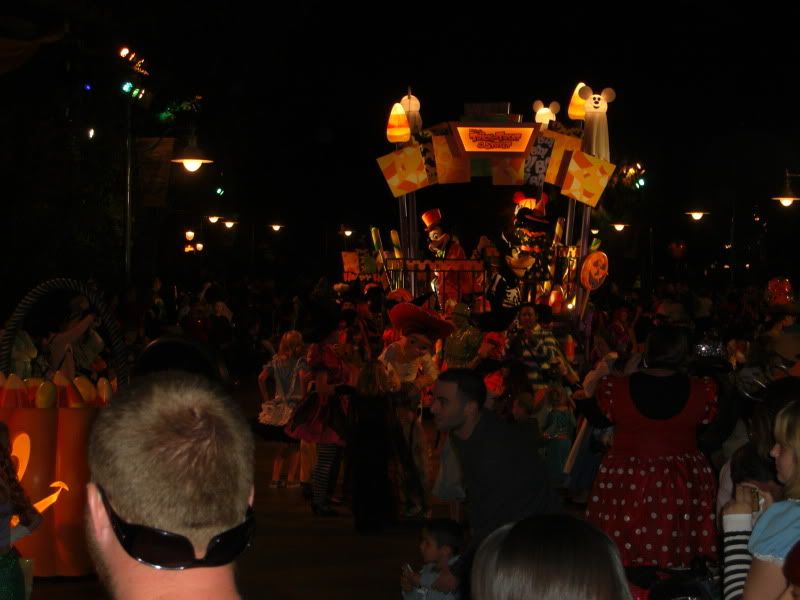 Onto more candy stations!
Proof we were there!
More candy eats!
Daddy! Pick me up! Pick me up! Not now kid daddy is being Captain Jack Sparrow, savvy?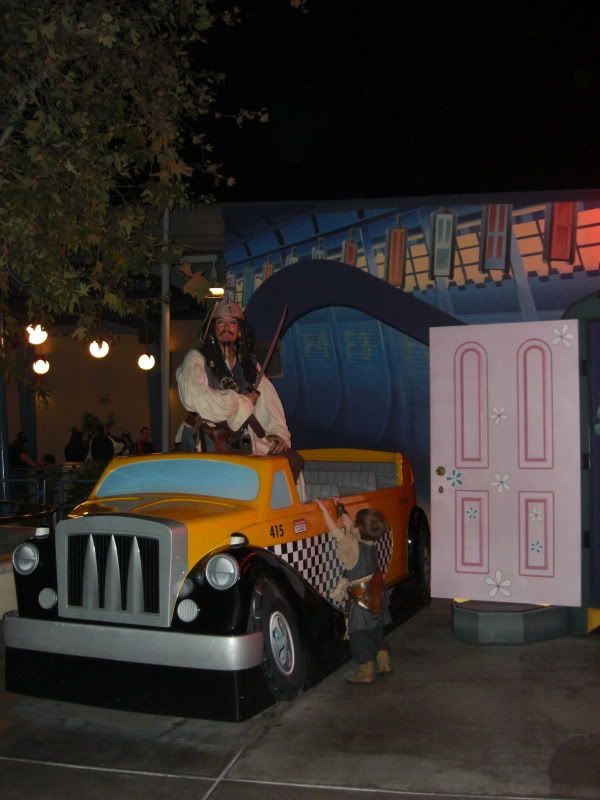 Oh alright!
My candy!
Once upon a time there was a handsome pirate prince! The last remaining pirate and he liked the sound of that!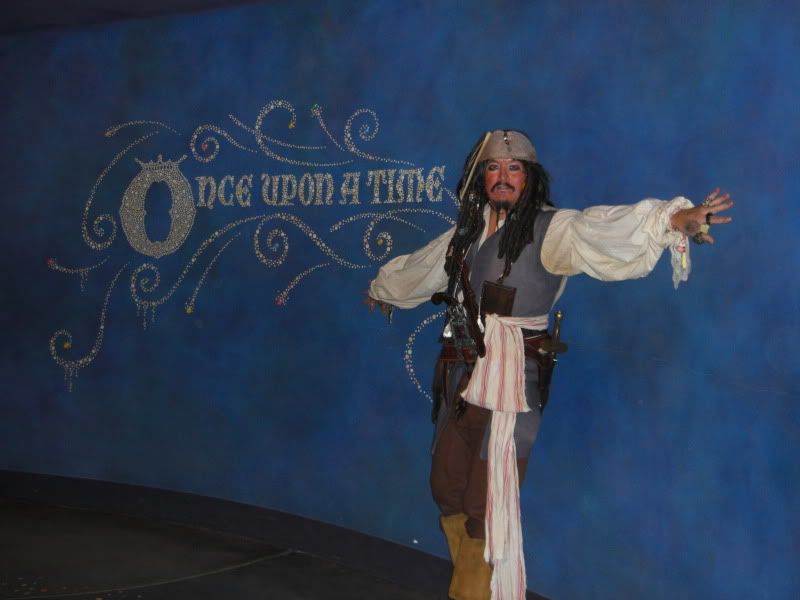 Sea turtle mate..........dude!
Captain Jack Sparrows! Good men! Good pirates! Poor Jack was standing around Pirate Wharf by himself so I had to indulge him. They had Captain Hook standing around where Jack should be!
OI mate! Where did you get your stuff? Swapping sources! ACME Got lots of accolades!
Pirate bootie!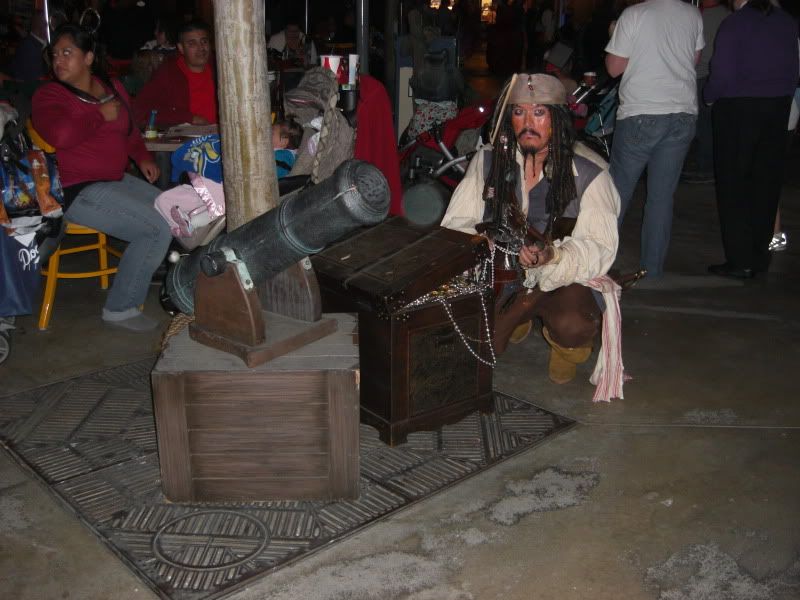 My domain! PIRATE WHARF!
My son danced with his fingers in his ears because as he said the music was too loud but that didn't stop him!
Daddy where is my hat?
Pirates say RRRRRRRRRRRRRRRRRRRRRR!!
At the end of the night we were ready to go home! RUM didn't want to take anything off so I let he go to sleep that night with his pirate glove on. He said it needed to go to bed with him!!
Parting shot!