I decided to go to the park with my 7 year old nephew because I had'nt been to the parks in a month..so we packed up took the 5 and arrived..
We were both hungry and since I heard a lot of people give good reviews of Test Pilot's grill we decided to go and eat there.
">
Our Verdict...two :thumbup: these are some of the best burgers I've tested in a long time at the parks.
Next time I'm going to try to eat a chili or bleu cheese burger..those looked mighty tasty too
We decided to head over to Disneyland where we were greeted with..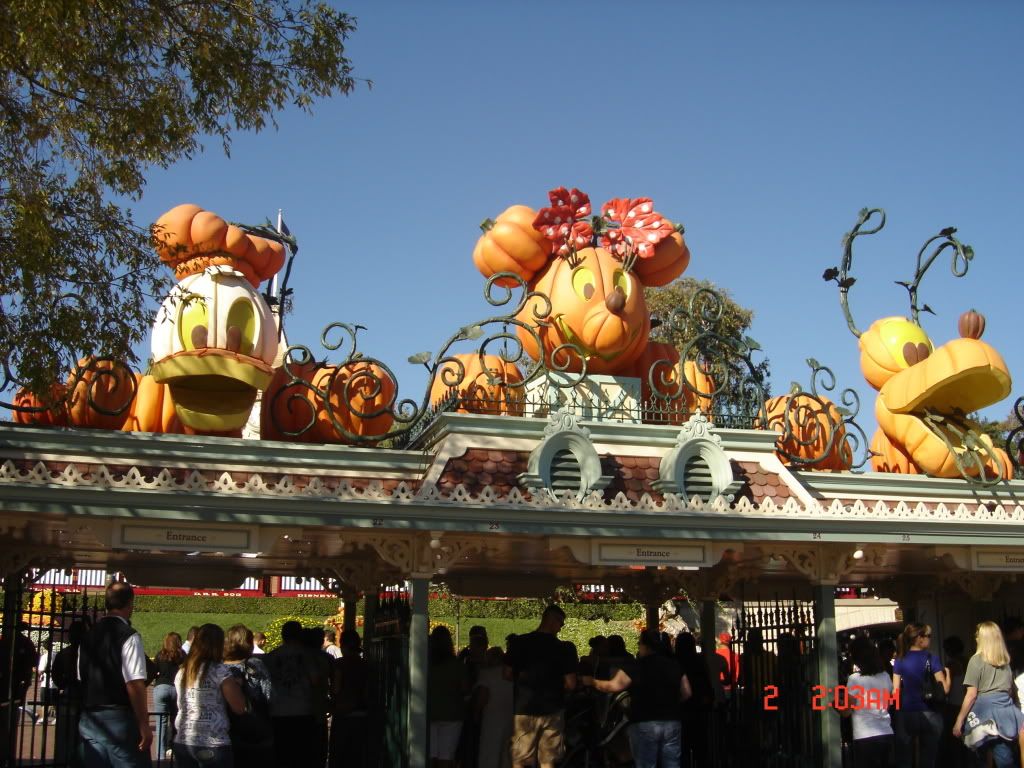 ">
I really enjoy those pumpkins of the fab five
For our first taste of excitement we decided to get on Indy..the wait wasn't as bad as I expected..it said 40..but to me it felt like 30 mins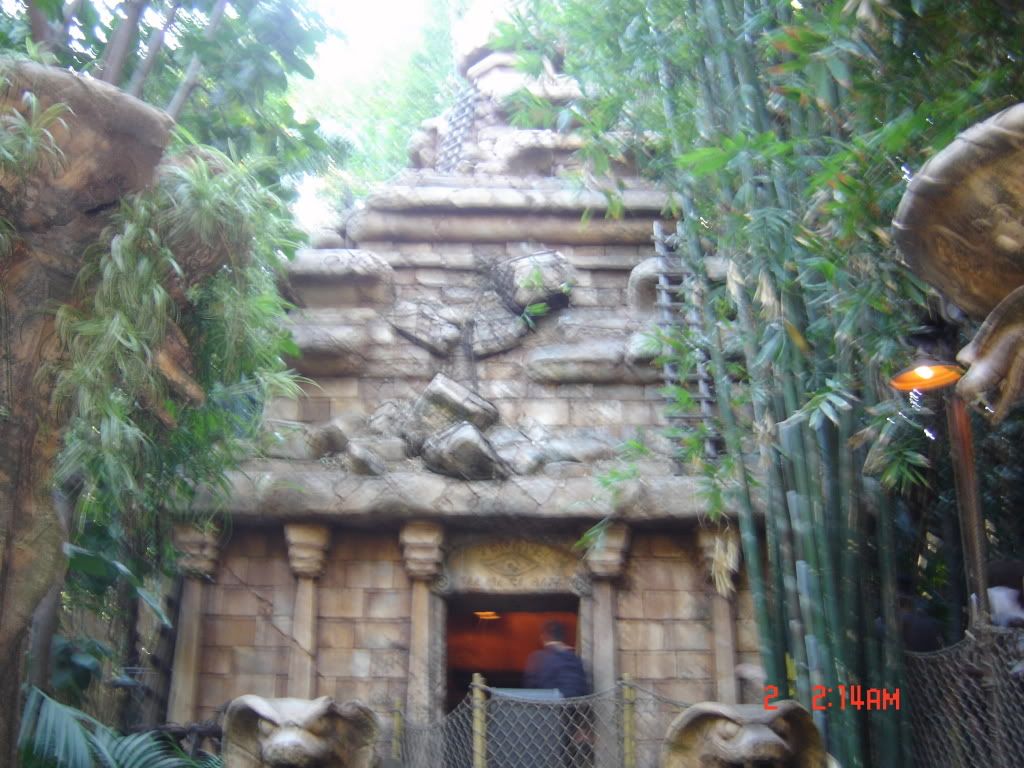 ">
And then we headed to our laughin place...I have not ridden Splash Mountain since Grad Nite..which was 11 years ago..the reason? I HATE that DROP..but like a good aunt and a good sport and to put a smile on my nephews face I did go on it..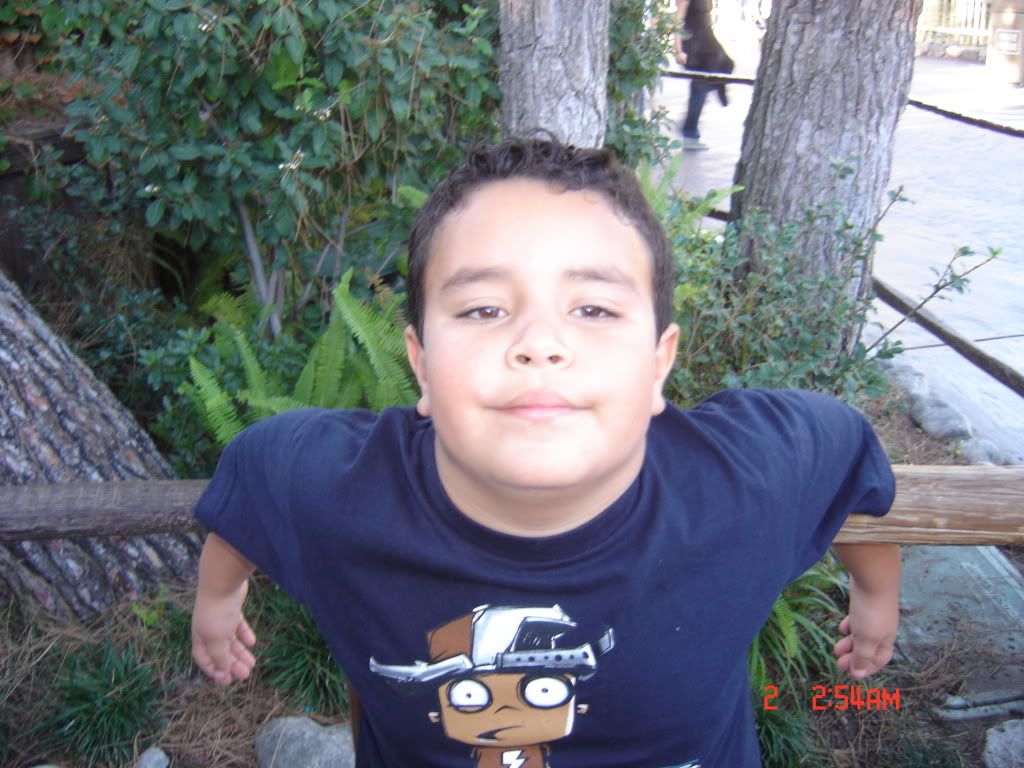 ">
Waiting for splash which was the longest wait for us..65 mins of atecepation of that big drop
After 65 mins passed it was time and it was time to face the music..and here is the picture of me going down that drop..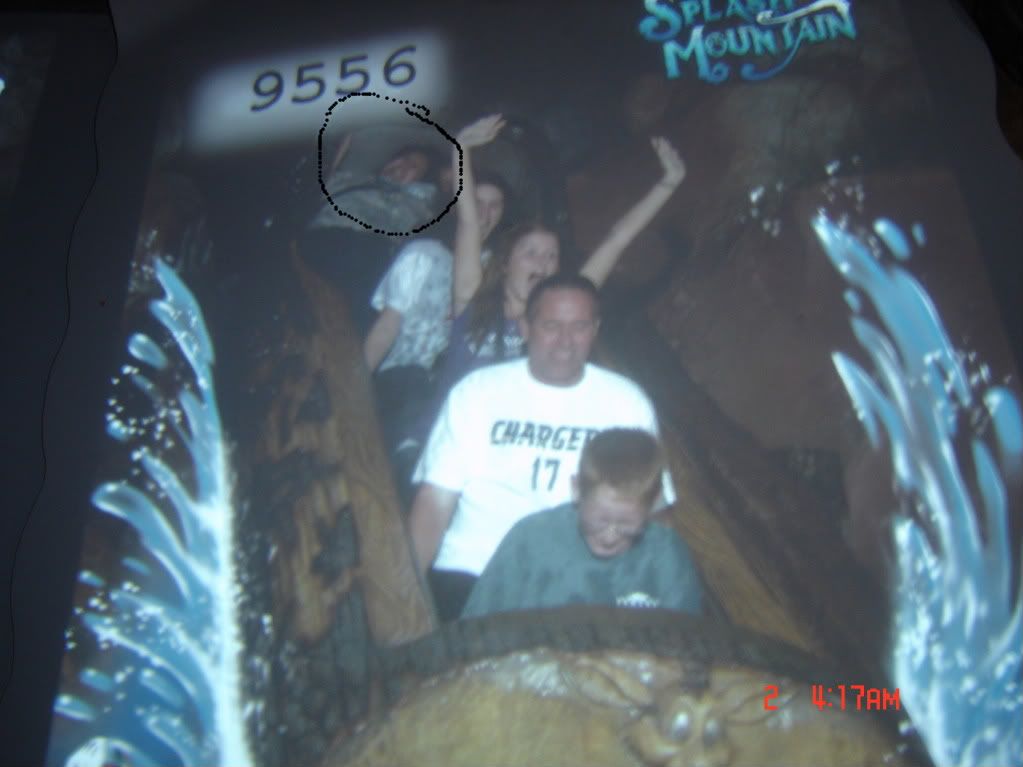 ">
I circled myself so you can all see how big of a chicken I am..yes im ok with being called a chicken..
After that momentus occuasion of going to SM..we headed off to pirates which and then headed back to HMH..which I was soo happy to see..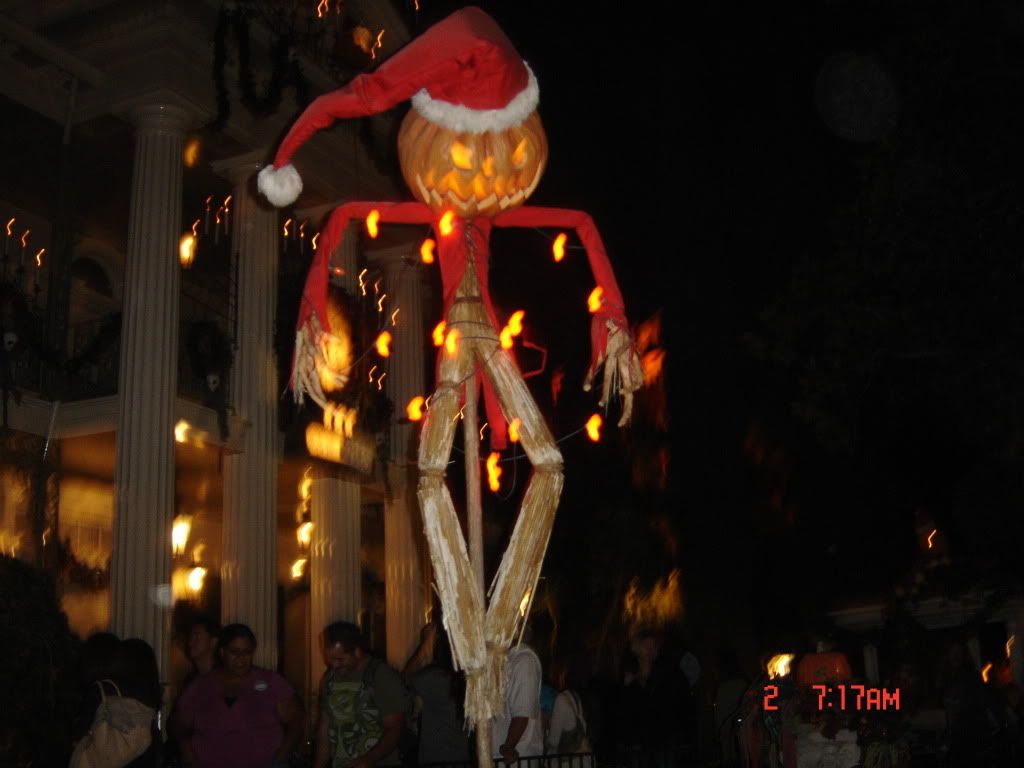 ">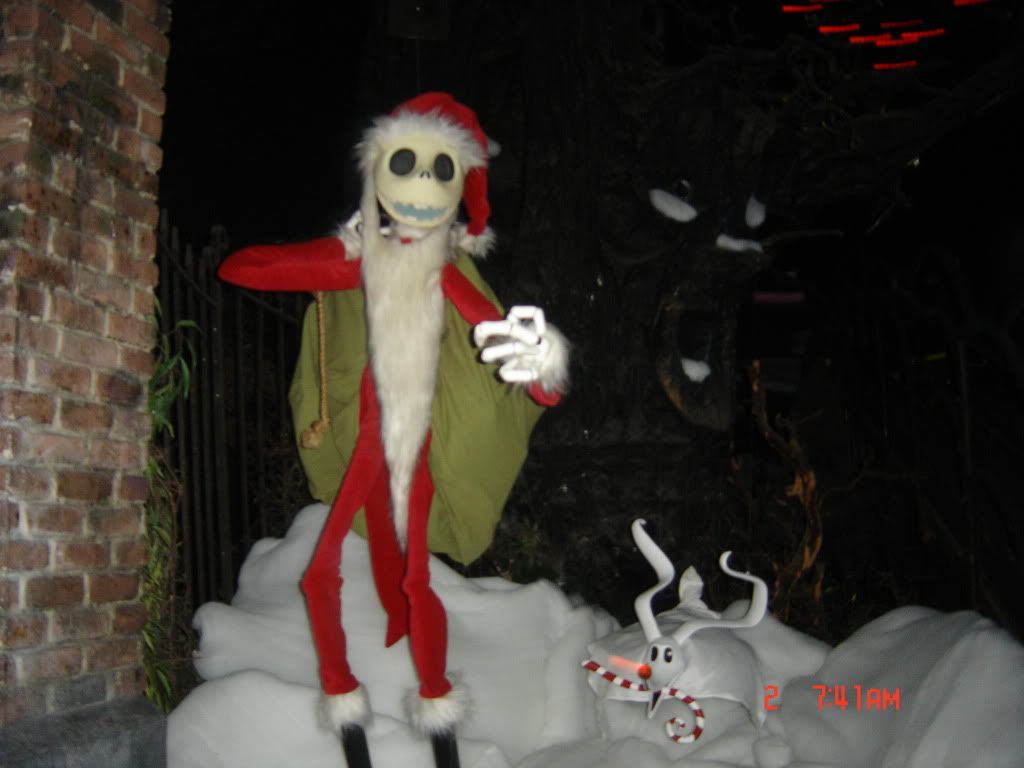 ">
We then decided to head off to toontown to go ride Gadgets go-coaster and meet the main cheese himslef..I was so happy to take a picture of him in his steamboat willie costume..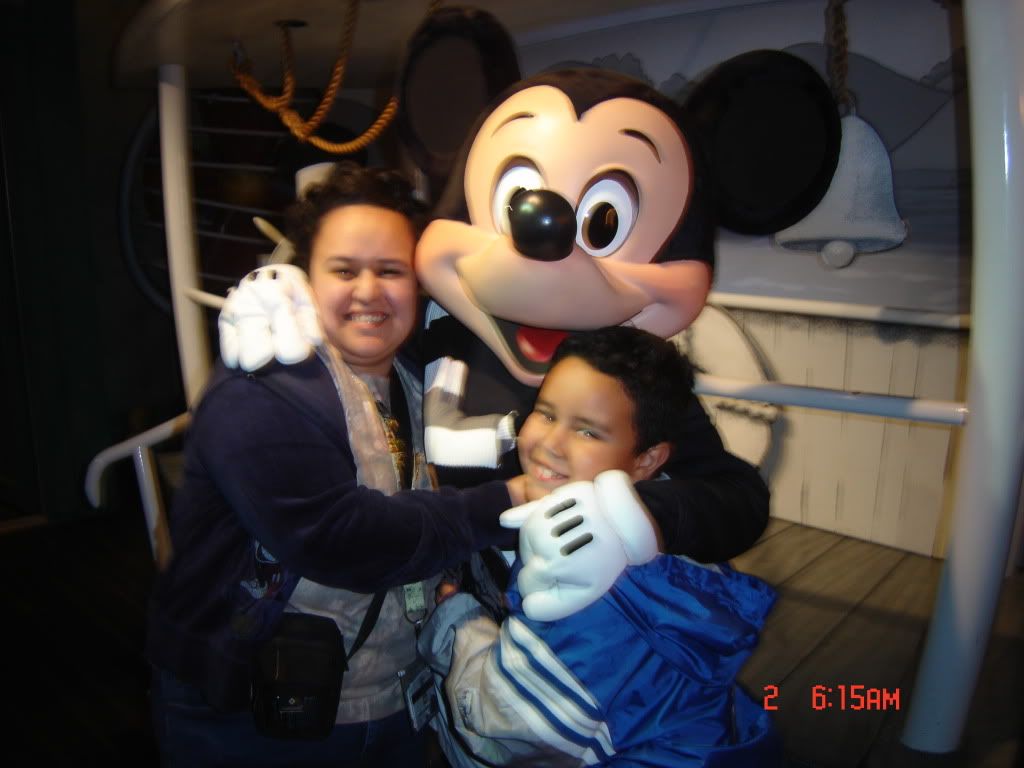 ">
As we decided to end our day we wanted to take some pics with some baddies..I loved the evile queen she looked at my pin laynard and ask where was she and I said I hadn't had the time to look for one and she sais well what are u waiting for go look for it NOW!! she was funny..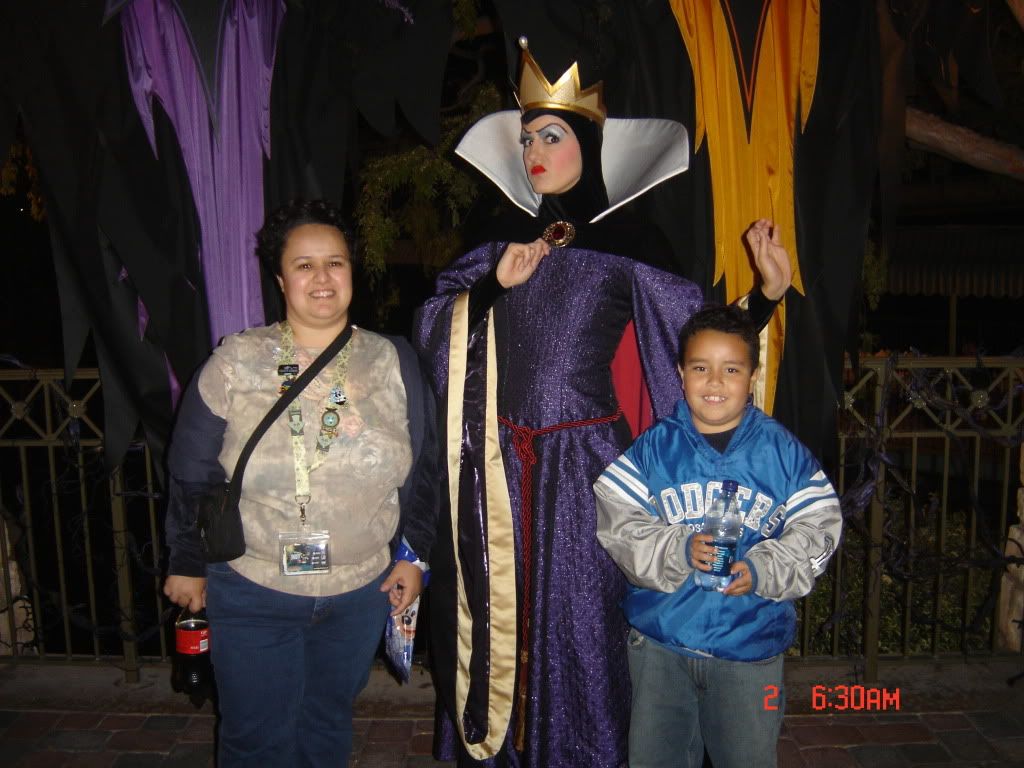 ">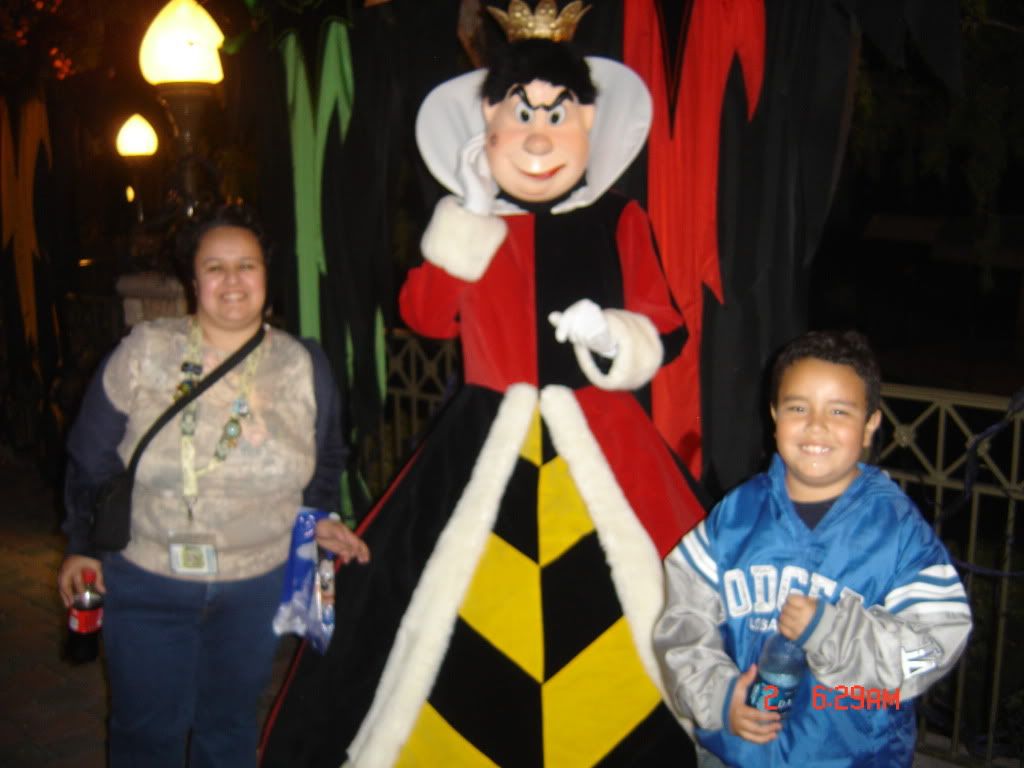 ">
Well thats about it..Hope u guys like it..sorry for the blurry on some pics..my camara is old..but don't worry Im saving up to buy a new one soon..