Yesterday, November 1st, I went to the parks for my birthday. My only goals for the day was to see characters and go on Haunted Mansion Holiday.
We planned to be at the parks by nine, but that didn't work out. So we arrived at about lunch time, and I chose to try the bakery place in Downtown Disney for lunch, and then we headed to Disneyland.
Getting my fun card.
And then my mother took my fun card and used it for my father's ticket without my consent... :whistling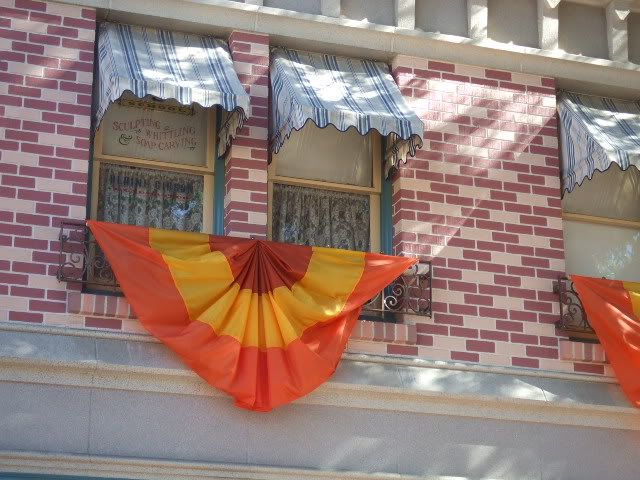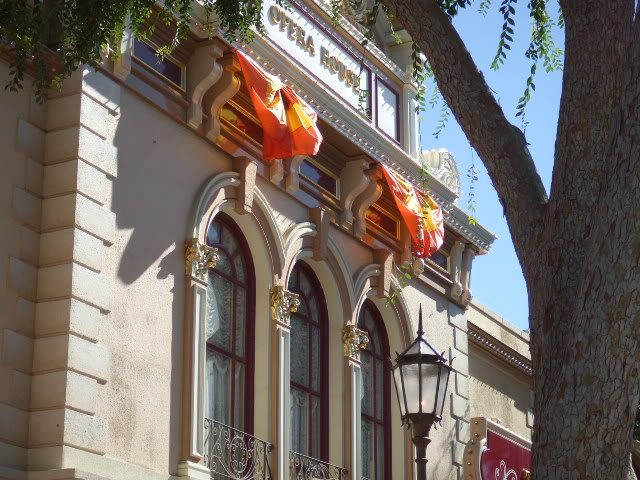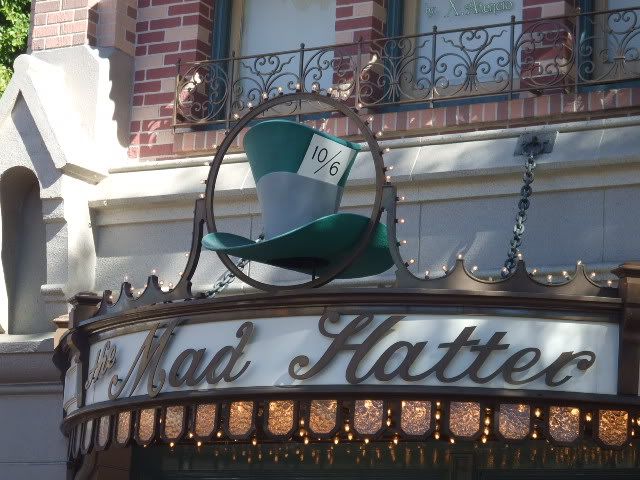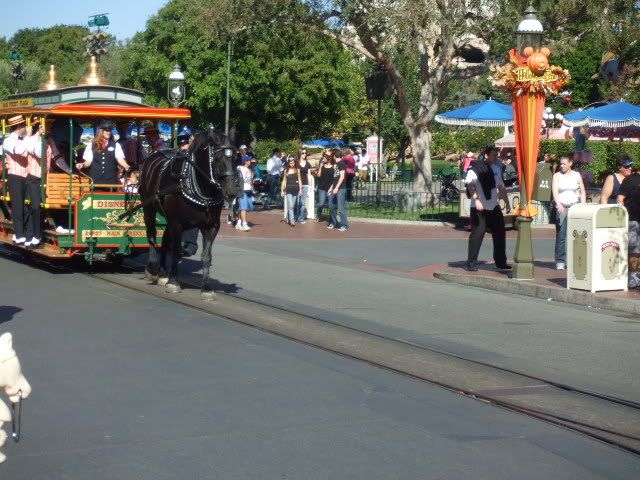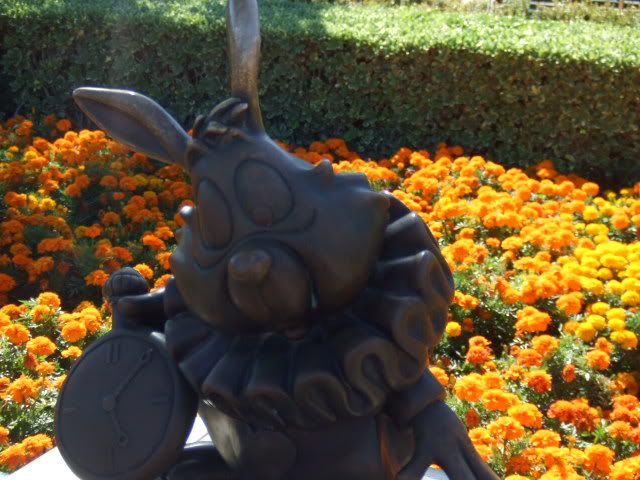 The fact that there was the snow on the castle already killed me.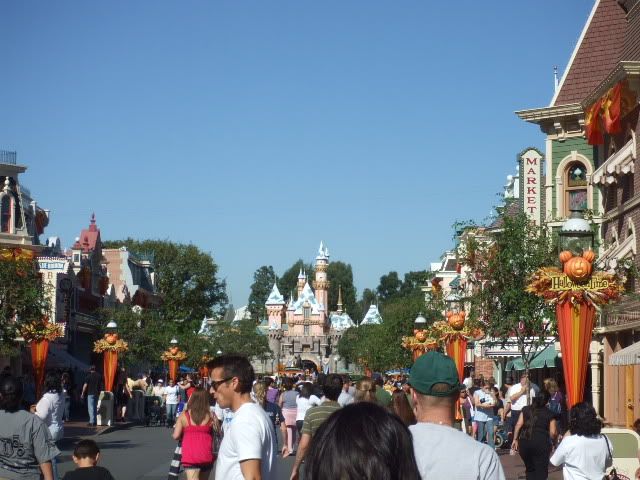 Up-close: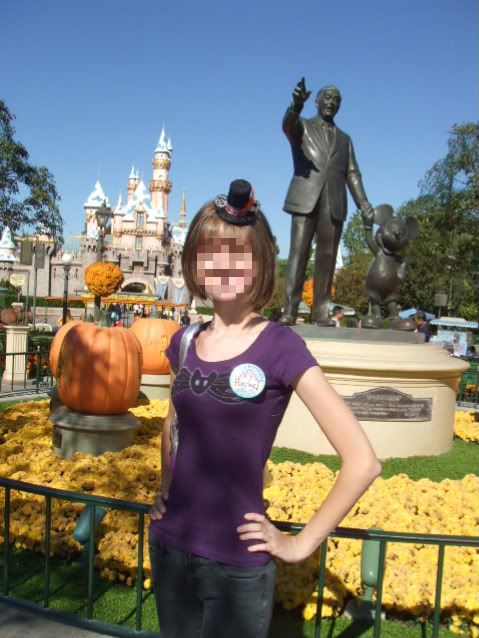 Then we headed over to Haunted Mansion Holiday to get fastpasses. We saw Jack and Sally, but the line was already closed. D: So, then we went to Big Thunder Ranch to meet up with our party and see the pumpkins.
Had to get the caterpillar...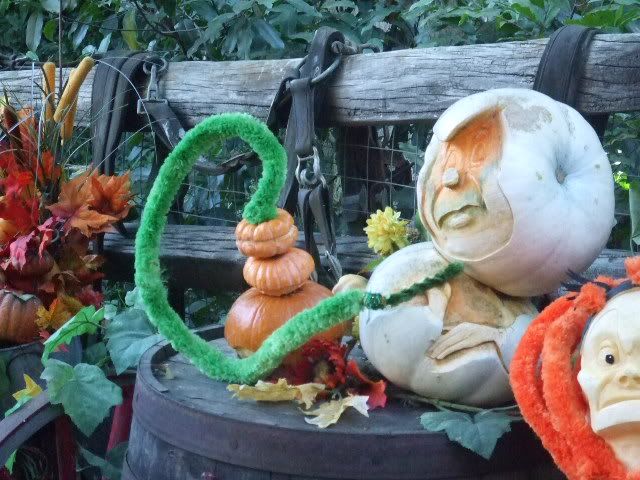 Jack and Sally. My 4-year-old cousin informed me that "They're married!"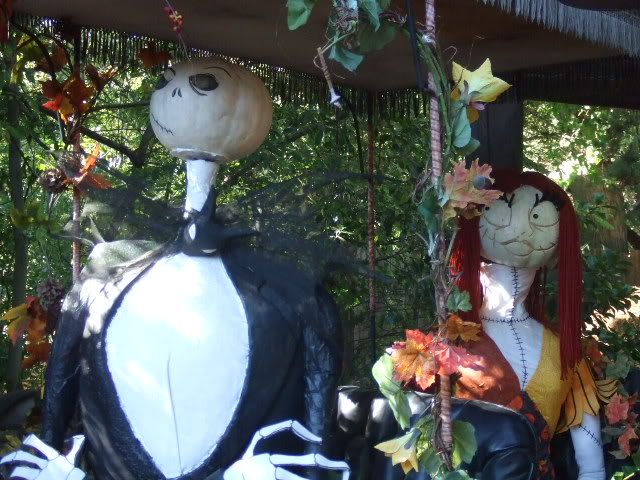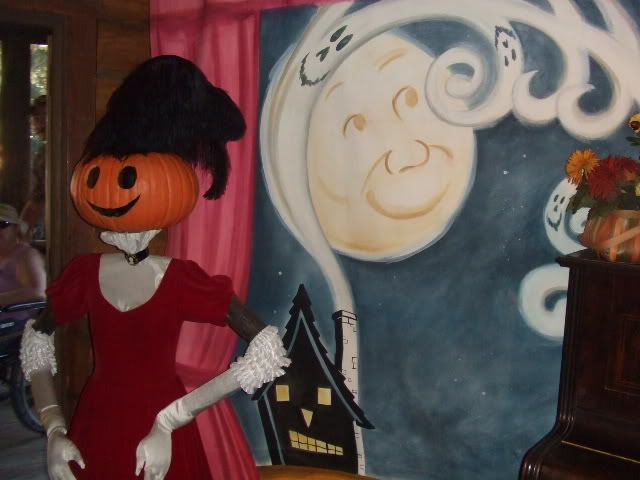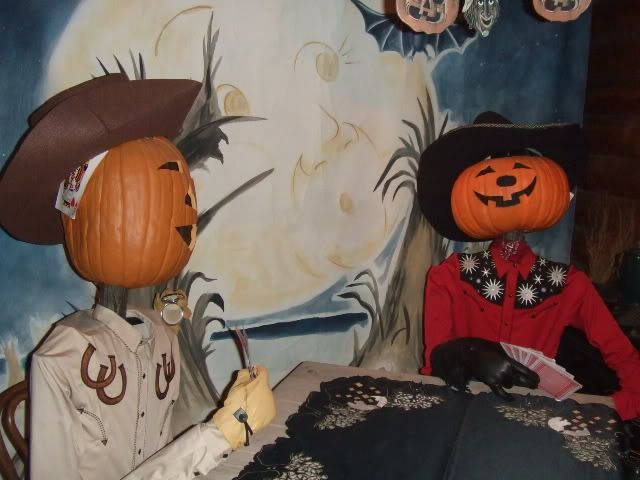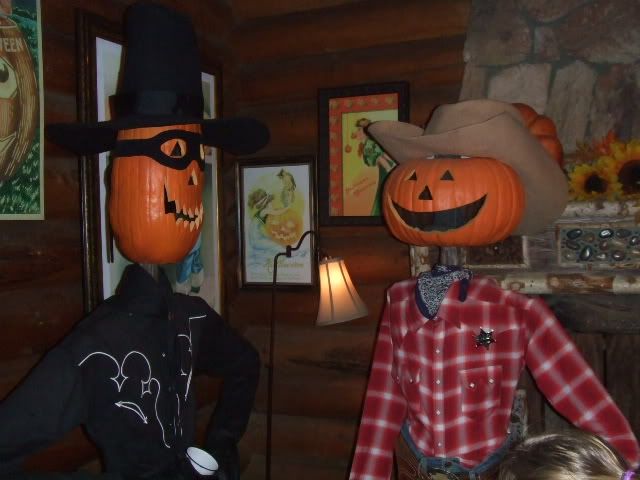 So we met up with our party. We went through Fantasyland, took some pictures with villians, (that we're HILARIOUS; the old hag tried to take my cousin) and went to ToonTown. Today my other cousin was doing "rollercoaster training." Last time, she went on Pirates without crying, and this time she wanted to jump to Space Mountain (when she had never been on a rollercoaster). So we went to Toontown to start out small.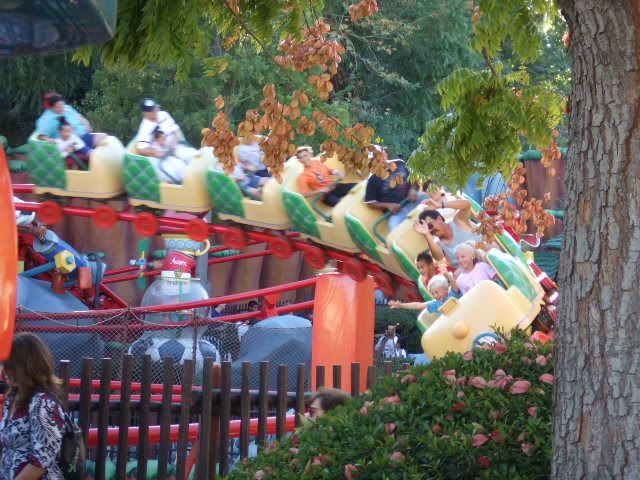 Then our group split because I wanted to see Alice and the Hatter at musical chairs, but since I promised my cousin we'd go to Pixie Hollow, we went there first.
Fall scenery: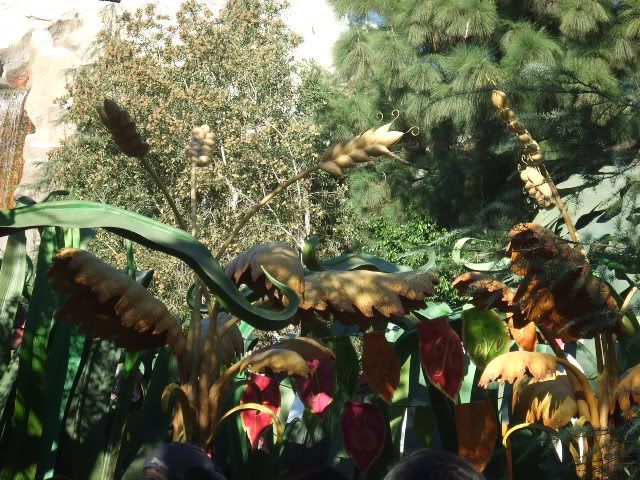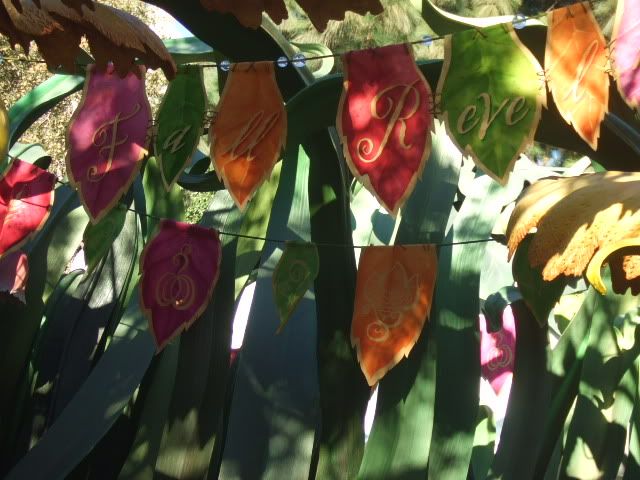 They told us that Silvermist was there, but we saw Fawn instead. She's telling my cousin to come over.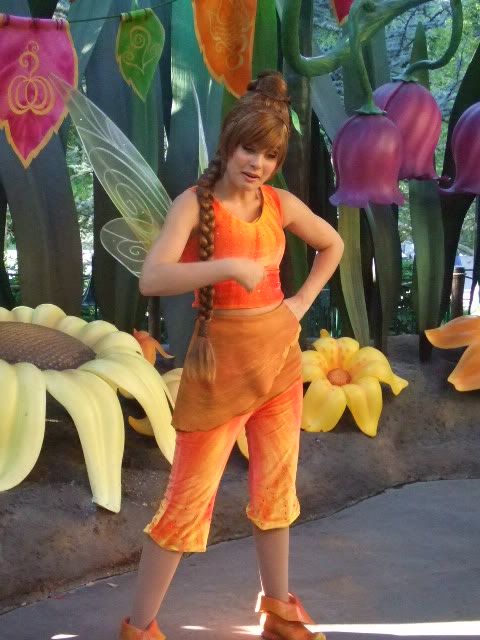 ...And so are they. She was wearing some necklaces so they asked her about her "treasure" and if she found it on her own.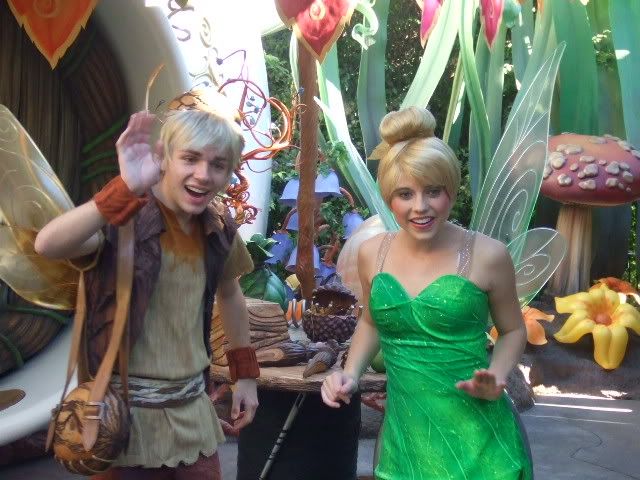 After seeing the fairies, we went to musical chairs, but Alice and the Hatter were just about to leave. but I got some pictures with them anyway. After that, we decided to go to Haunted Mansion Holiday and use our fastpasses.
We got in pretty fast, but when the whole elevator-stretching room thing was done, the elevator was backed up. Like, we couldn't walk out. We'd never seen that before.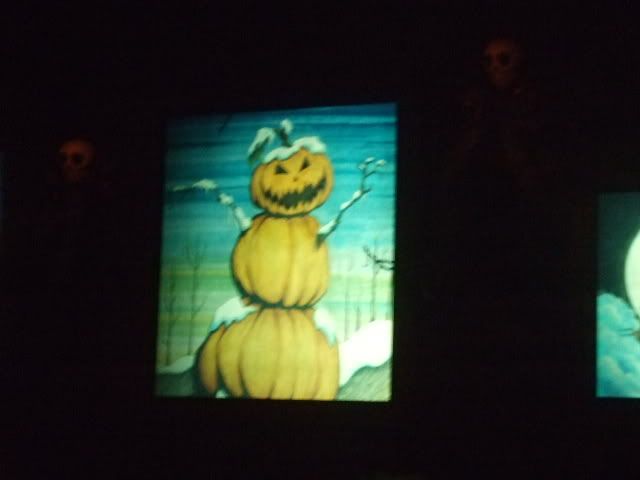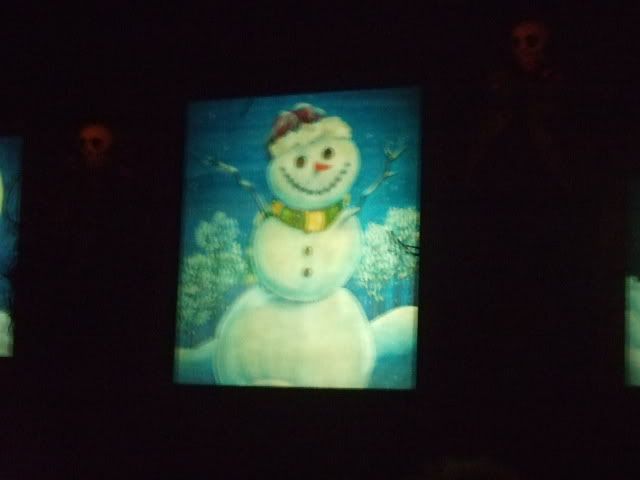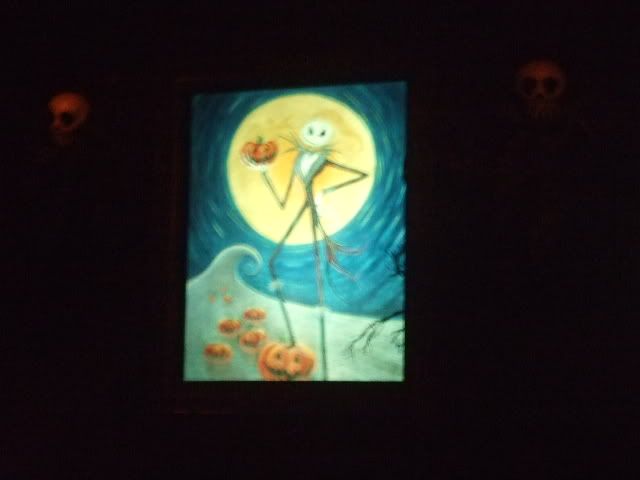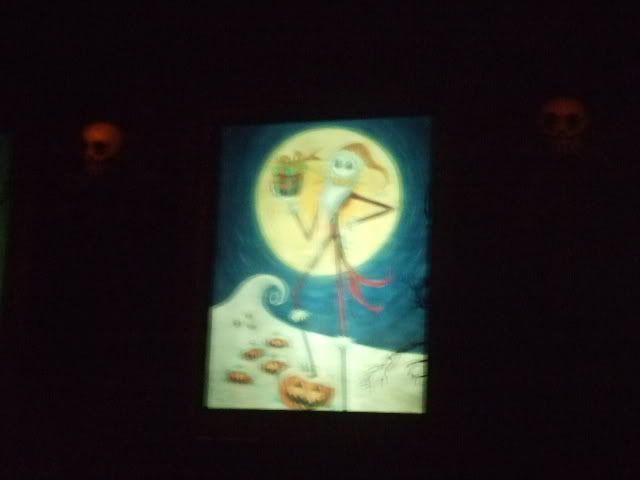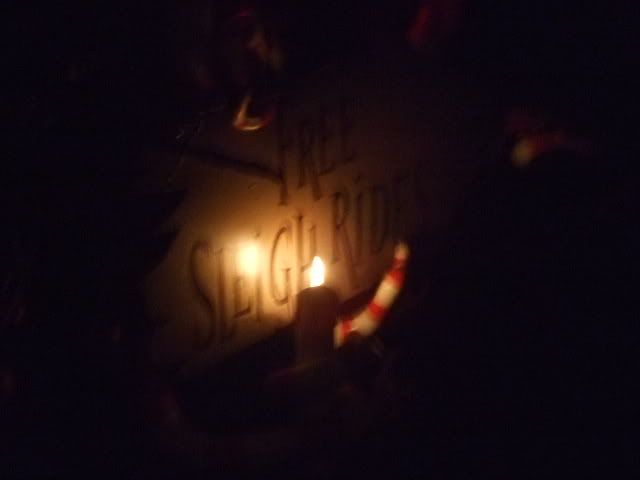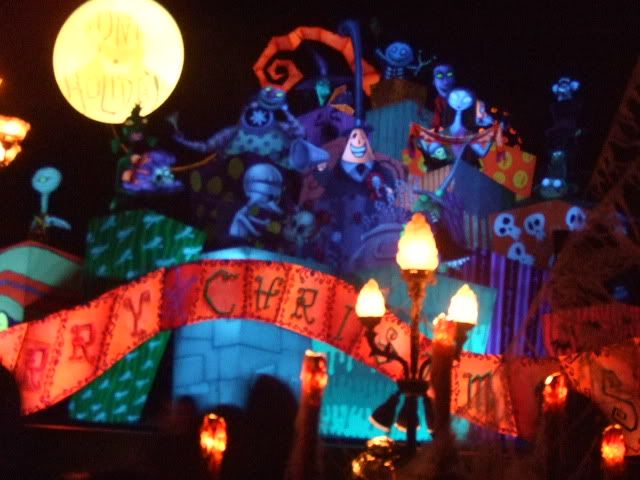 Grr! I kept trying to get a shot of Sally's card, because it was so bright, but it didn't turn out well.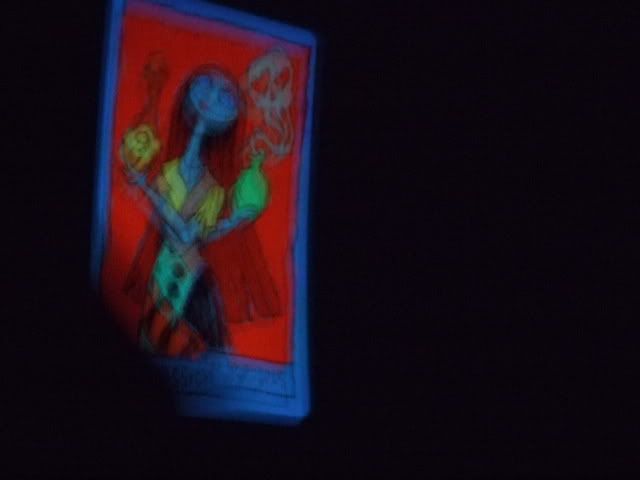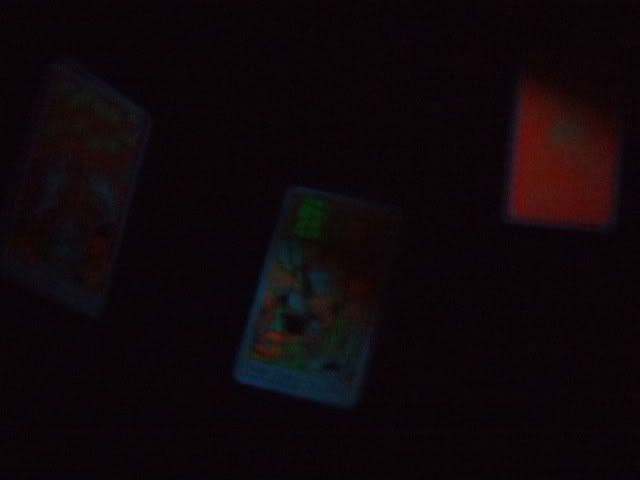 A poor attempt at getting a shot of the gingerbread house.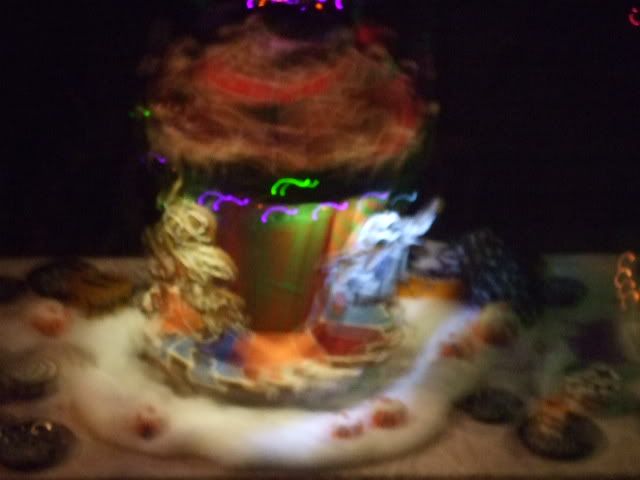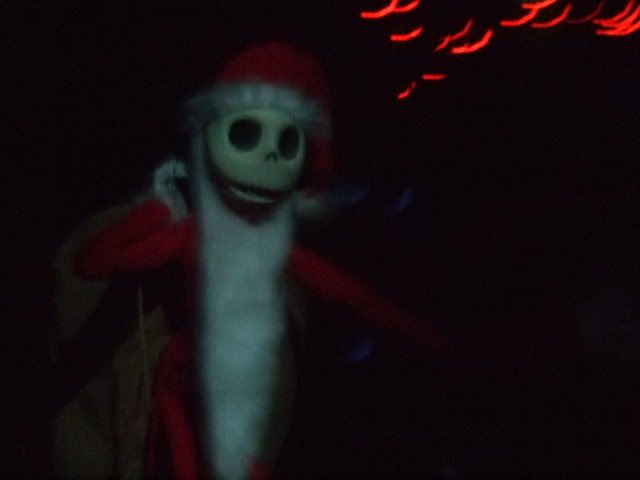 The ride kept getting stopped, so I got these shots.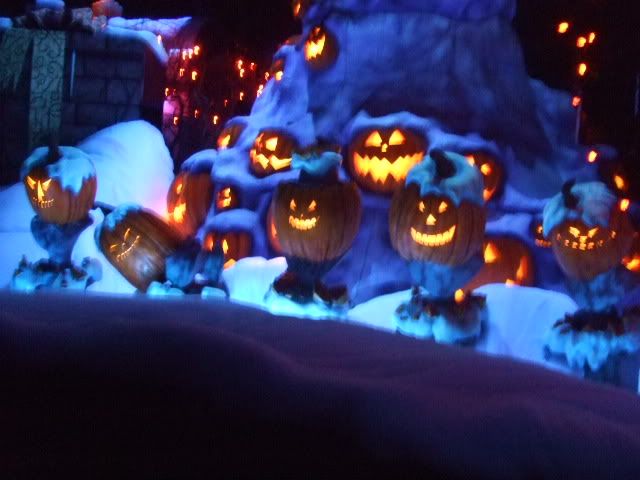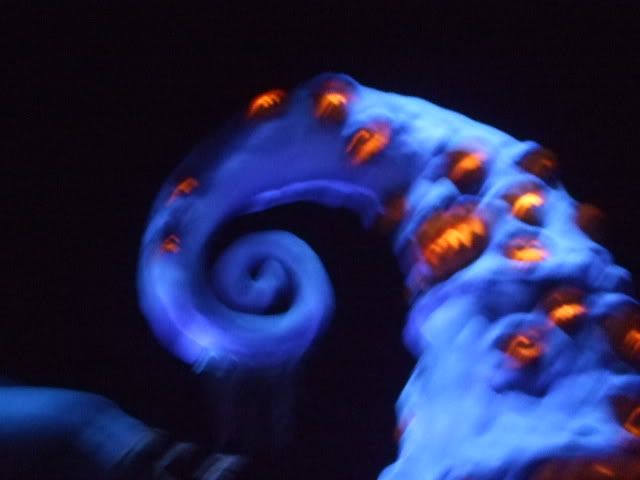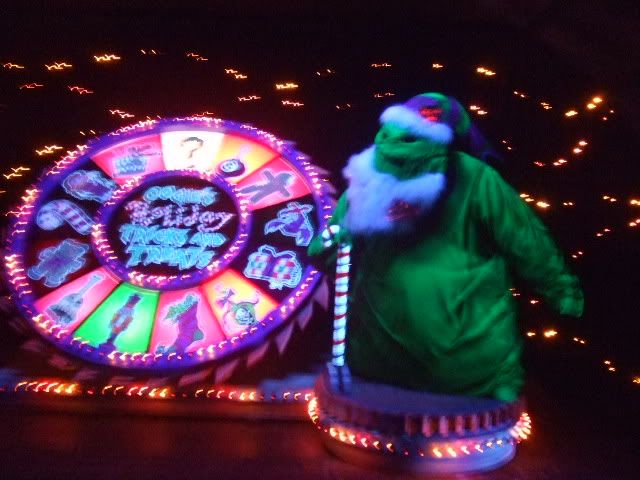 And then it was just about time for Jack and Sally to come out, so we waited...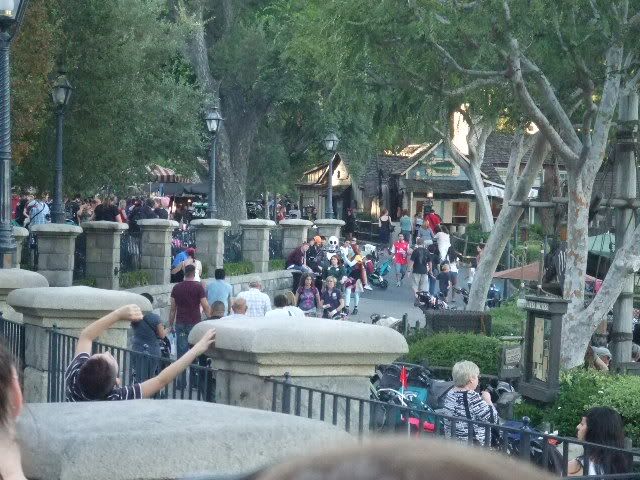 ...for 45 minutes. And then I got to see them.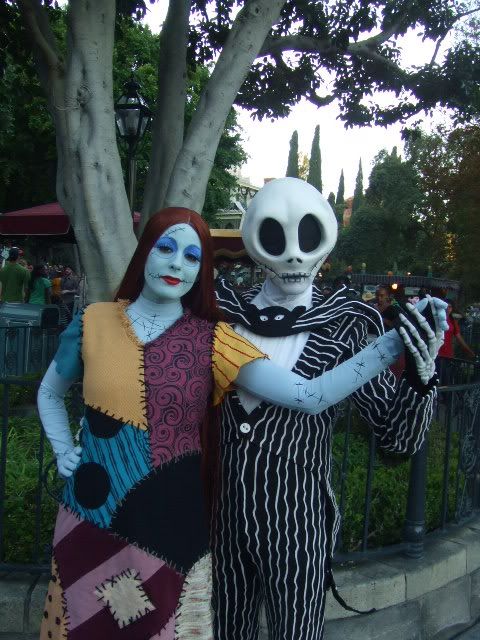 And Jack was like, "The tiniest hat I've ever seen! I love it!"
After that, we headed to Tarzan's Treehouse.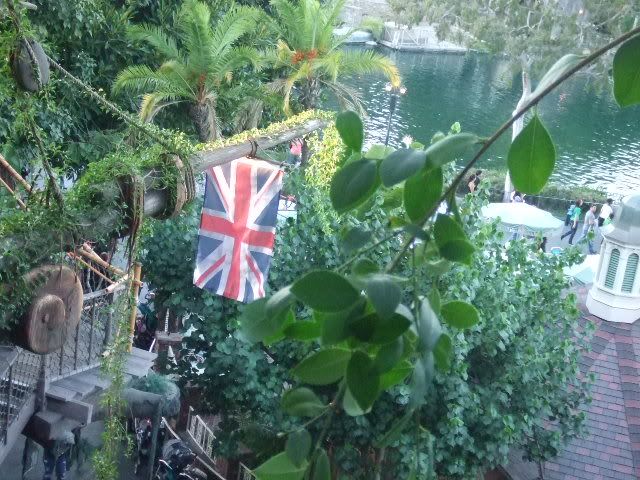 Mrs. Potts!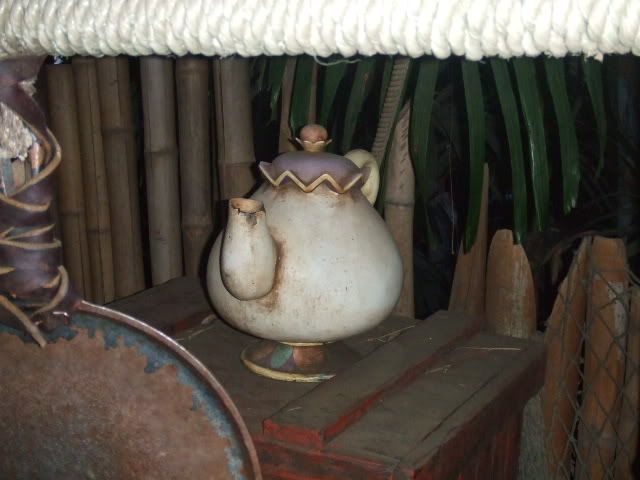 And that's it for now...all I have left is going to California Adventure, but I got some pretty Paradise Pier shots.