(Edit: Updated on 11/8/09. For links to all four sections, scroll down to the bottom of the first post.)

To begin with, I thought this was a VERY fun show! I loved the Mardi Gras procession through NOS and the music was perfect for this type of celebration.
From what I could tell, the performers enter from back stage in NOS, somewhere around the Court of Angels. They then work their way through the crowd. During the first showing today, they came down the middle level of the Fantasmic Viewing area. If you are standing next to the rail, the performers, including Tiana, will walk right by you: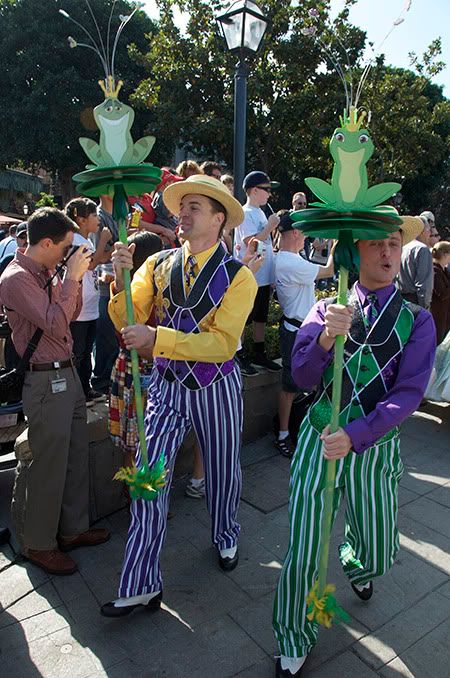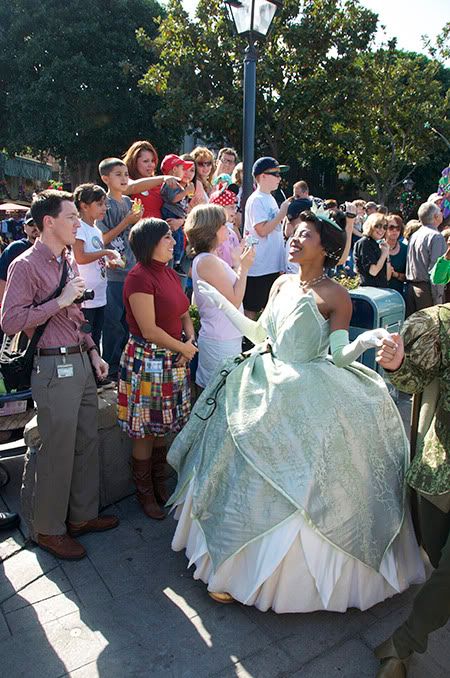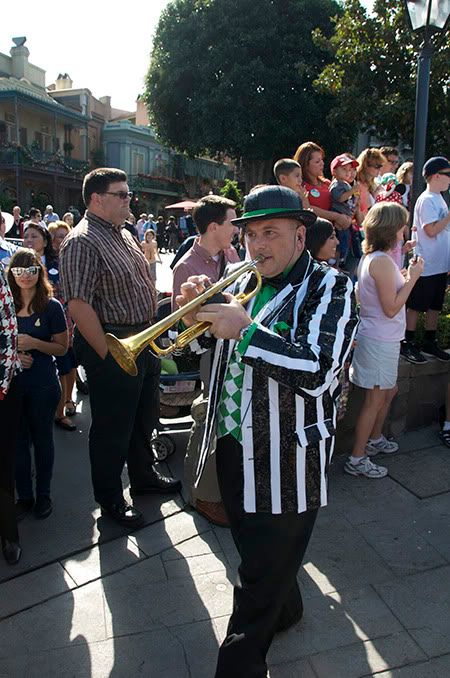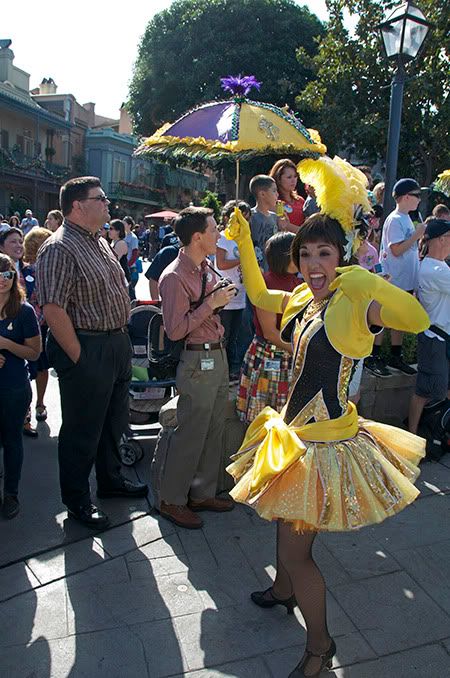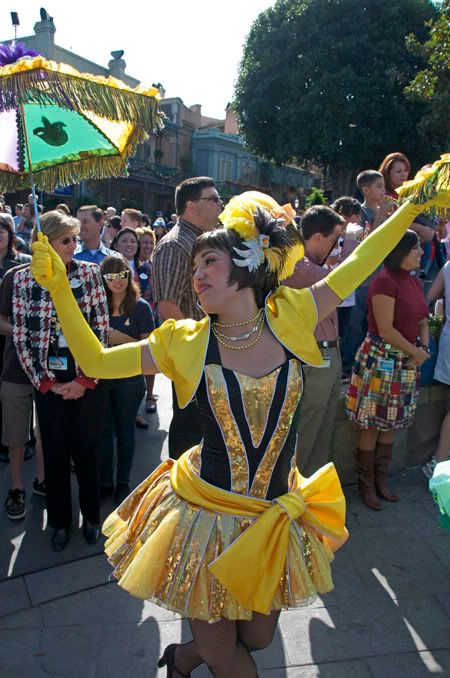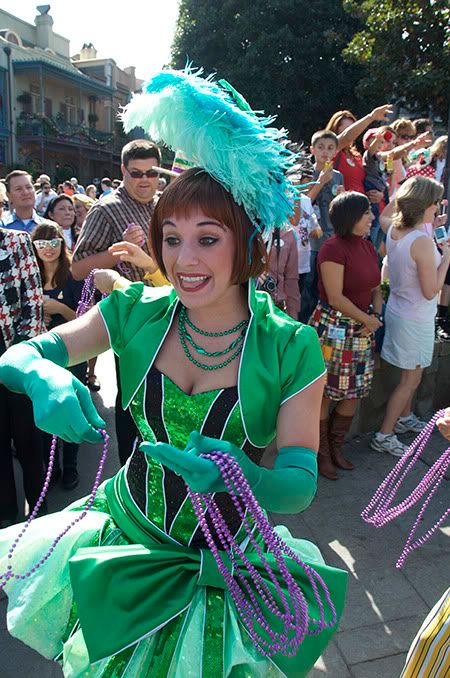 The procession then winds itself along the river to the Mark Twain dock...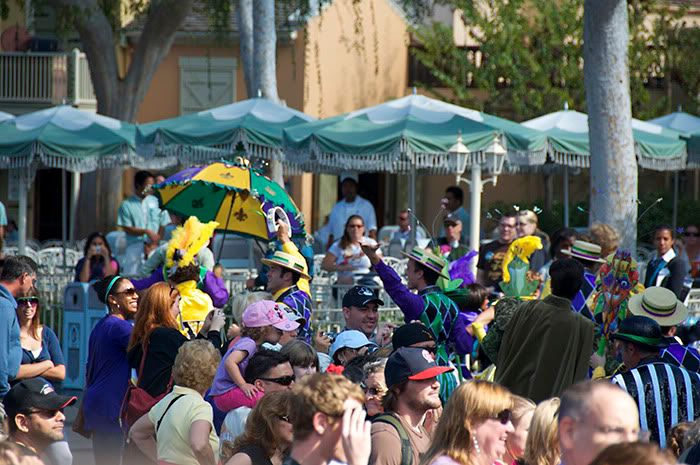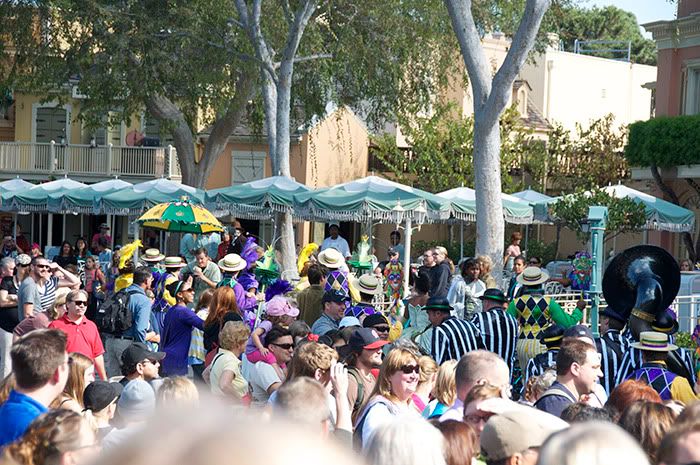 For Part II, click
here
For Part III, click
here
For Part IV, click
here
For some great shots and video from Wendygirl, click
here