I noticed today that the construction walls in the Hollywood Pictures Backlot now completely close off the front entrance to Muppet*Vision 3D.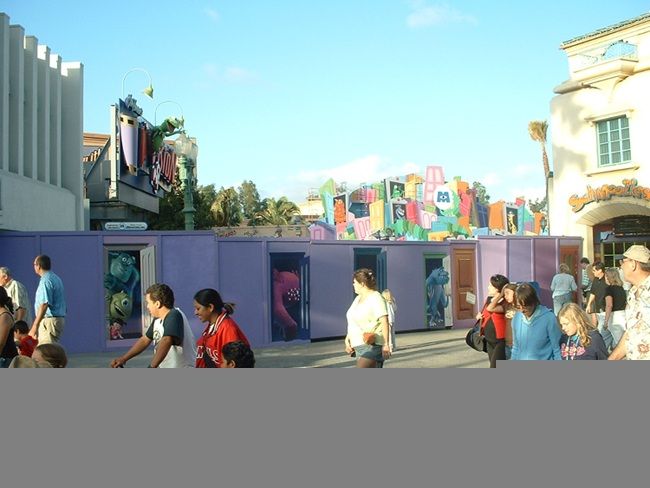 Here is what it looked like just last week (although this photo is from a MiceAge column that ran a couple weeks back)
They've added a quick detour/temporary entrance through one of the Backlot's "film set facade" doors next to Award Weiners into the Muppet*Vision queue.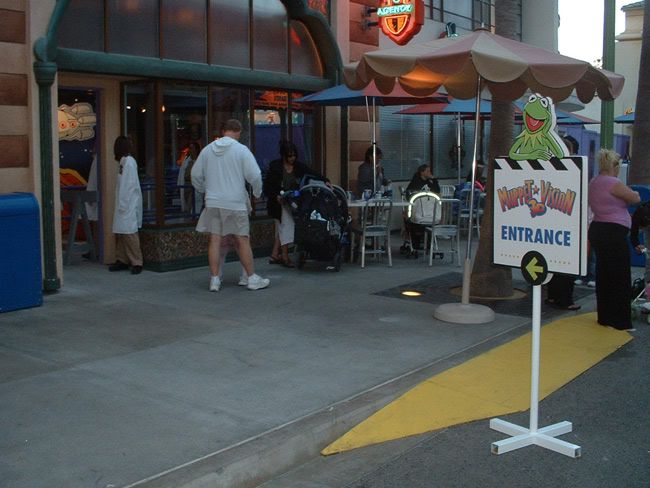 It didn't seem like anybody even noticed the temporary entrance to Muppet*Vision, not like many people go to that show much anymore anyways... Last Saturday when I went the theater wasn't even close to half-capacity.. and this was in the middle of the afternoon.
It's sad, because it is a decent attraction, but like the majority of 3D film attractions, there just isn't much repeatability in them. The only reason why I still get the urge to see It's Tough To Be A Bug somedays is simply because the black widows from the ceiling are so awesome, and the Hopper animatronic is great. But I'm getting off-topic :ap:
It looks like work back there is getting more serious by the day, and this complete close off of the MuppetVision area is interesting. Although none of the rumored queue/facade alteration that I think I heard about seems to be happening yet, it looks like everywhere around the attraction and deep into the empty part of the DCA land is getting work done.
Does anybody have any information on the Narnia sets that we're supposedly getting? in the Millionaire building? Will these be installed while the beautification project continues? I sure hope so!
P.S.: Mods, I searched to see if this new development had been posted anywhere, and I couldnt find anything. If it has, please feel free to close this topic or merge it, whichever you feel is best. And I apologize ahead of time if I failed to find any mention of this elsewhere