Welcome to another Colorized Trip Report! I went to Disneyland and DCA on Sunday, November 22nd. I had friends visiting from out of town and I had to see them (and one of them hadn't been to DL for seven years). I tried to take a lot of pictures, but my camera's very strange, and plays dead sometimes.
I wanted to be there by opening, but we didn't enter the park until 9. That's still really good for us.
We parked in Daisy...
Went on the tram (my mom had just painted her nails for some strange reason >.<)...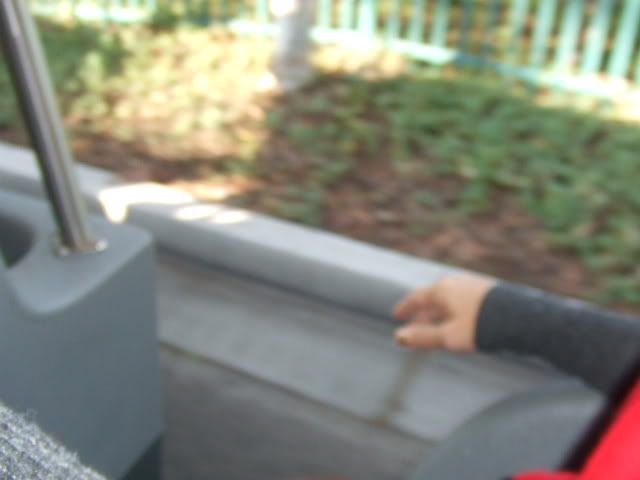 And entered the park.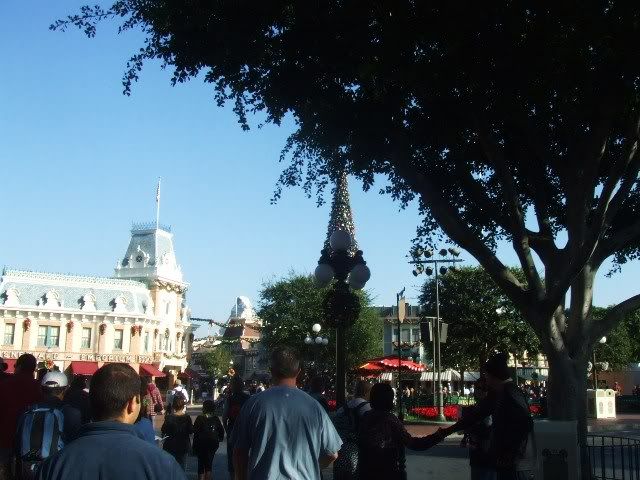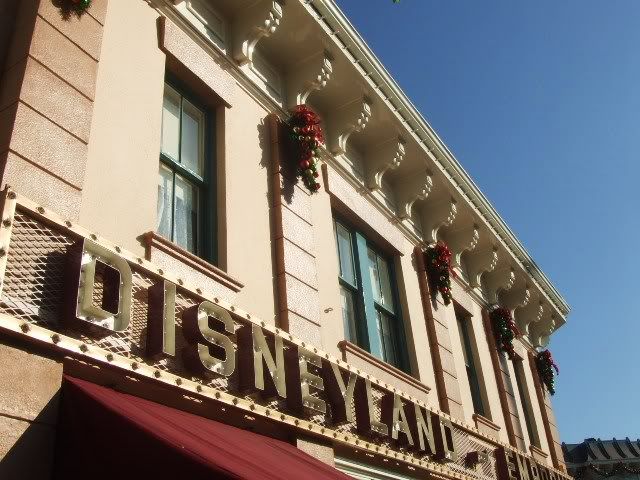 The crowds were really light still.
And then we met up with my friends at Haunted Mansion Holiday. They went on it while waiting for me, so then I decided we should just go somewhere else. So we went to Big Thunder and me and one of my friends got the very back, and we kept yelling at the animals.
Then we decided to hit some Fantasyland rides, like the teacups (since it was literally a walk on).
This was our teacup!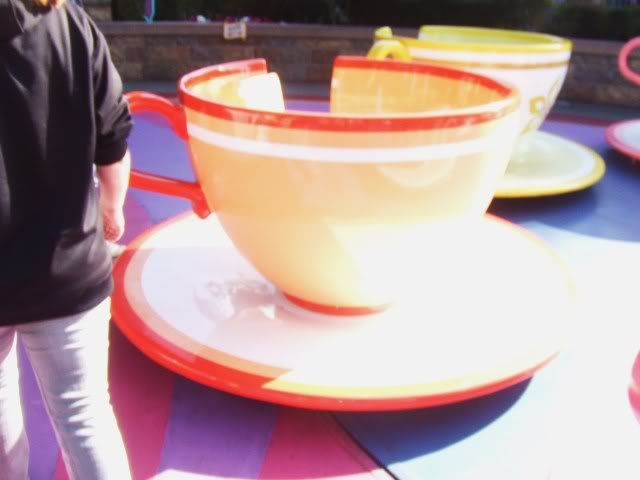 There were five of us, so we had zero leg room.
Then we went to Space Mountain.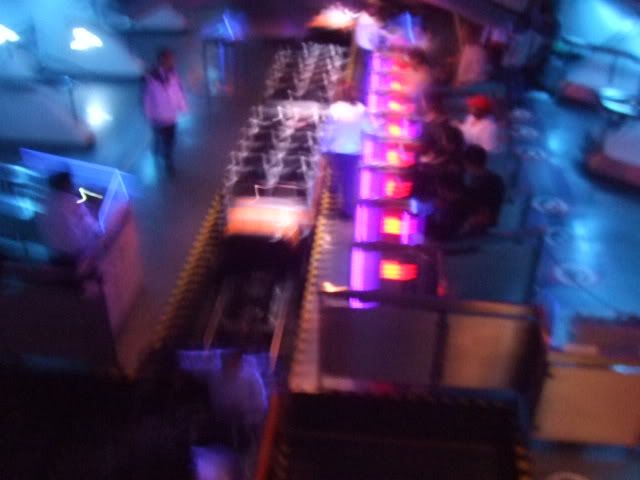 My sister had texted me not too long ago saying that she got the front and it was scary. As luck had it, we got the very front. Since she had said it was "like tears. wind. nausea. and decapitation." I changed to the third row with one of my other friends. :P
And then we went on Star Tours - in my whole entire life (decade and a half) I had never ridden Star Tours. Gotta admit, it wasn't too amazing.
Then we decided to go to DCA for lunch.
Three of my friends wanted bread bowls, but I wanted a hotdog, and so did another on of my friends. So we got that.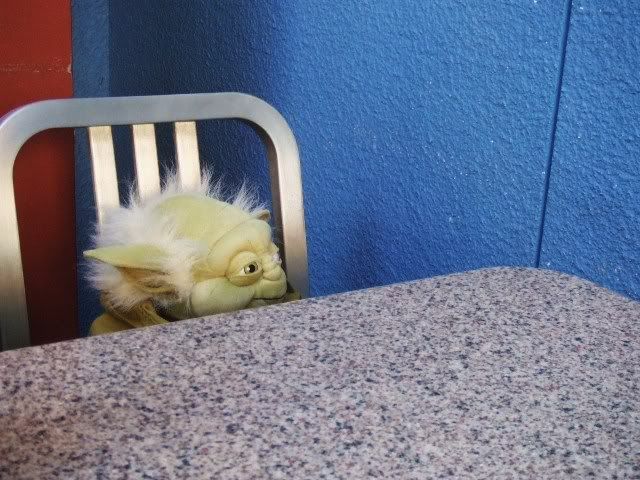 YODA BACKPACK!
this picture kills me every time.
Then we met up with them while they ate.
Then we went to the HPB, for some ToT action and the Animation Building.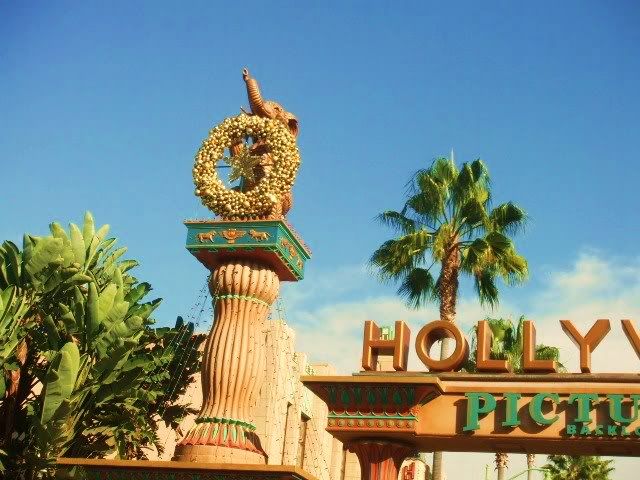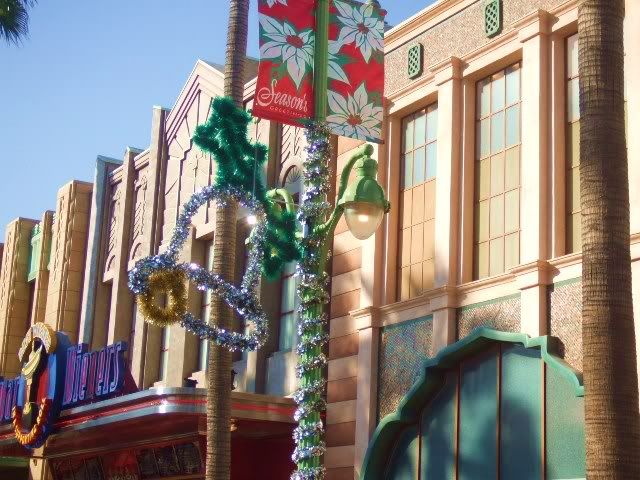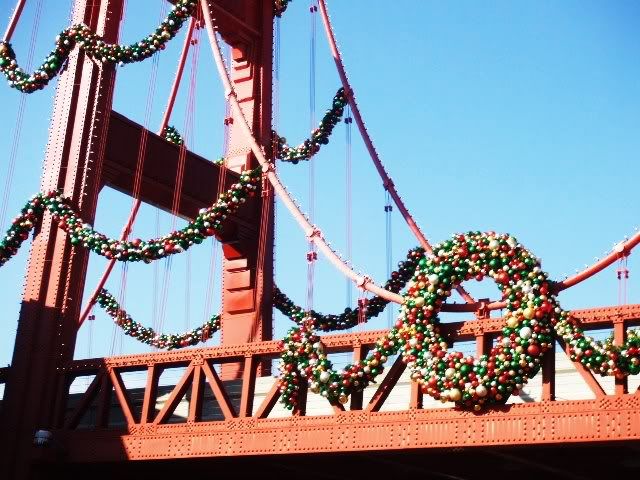 Next: Musical Chairs with Alice and the Hatter!