Hey all! I hope you enjoy my very first trip report! I must warn you - there are a few smooching shots! Newly engaged couples do a lot of kissing!
The folks in the pix are myself, my fella, my little brother (his first visit to DLR!) and my son. We had such an awesome time. We were there for my birthday from November 18th-November 22nd.
First, we left Vegas a little later than planned....a smidge hungover. But when we finally got to So Cal, we were wanting to stretch our legs. We stopped at the Santa Monica pier before heading to our hotel in Gardne Grove.
Gumby (my son's nickname) is sooo glad to be out of the car!
Santa Monica Pier at night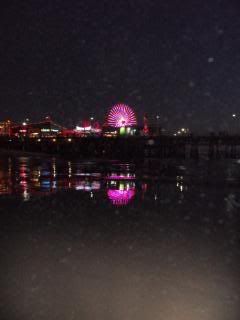 These barnacle things were totally gross. When I poked at them with my finger, they started to contract and curl up into themselves! It was kinda like touching Davey Jones' beardy-tentacles! Ew!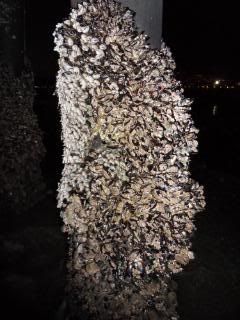 Smooches under the pier.."under the boardwalk" by the Drifters comes to mind...heh heh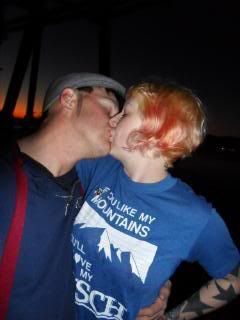 Gumby in the waves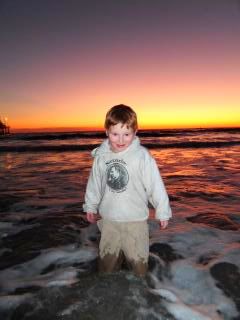 Cuddles...Where did his clothes go?!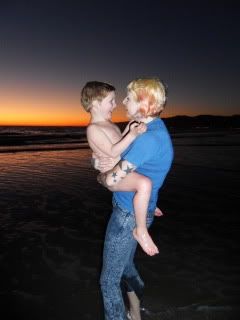 In the car....on the way to the hotel....soooo sleepy.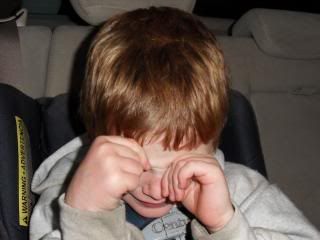 More to come!!!