My parents came into town yesterday, so my fiance and I decided it was time for them to experience Candlelight!! We got there at about 2, and found a great spot in front of City Hall. We met some great people who were waiting with us
.
While we were waiting, Jon Voight came and spent about 15 minutes talking to everybody!! He was very nice and seemed to truly be honored to be there. We got to shake his hand, and me and my mom got a picture with him!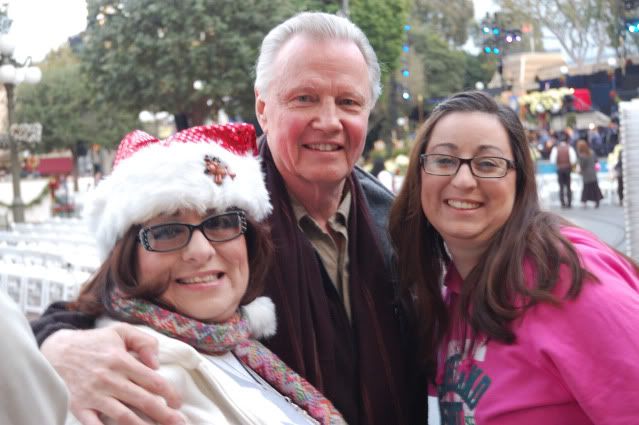 The performance was amazing as always. Jon Voight did a great job of reading, and my parents were blown away. Does anybody know the name of the soloist who sang Silent Night in Spanish? He was phenomenal!