How Disneyland attractions inspired parks around the world - Part Three : Efteling's Carnival Festival and Fata Morgana rides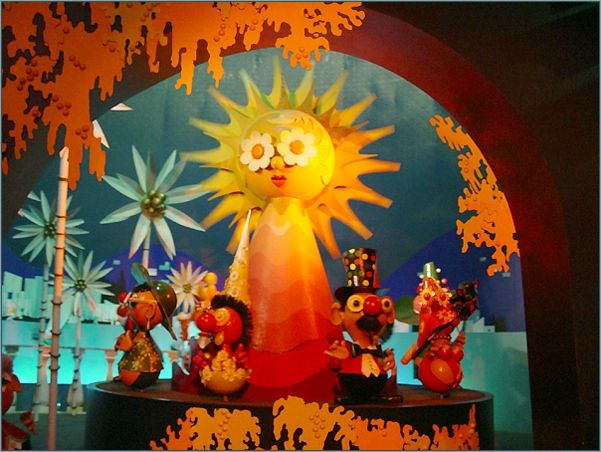 Here we go for the part three of my "How Disneyland attractions inspired parks around the world" series and this time we will have a look at two rides of one of the best theme park in the world: Efteling, located in The Netherlands.
Efteling is the largest theme park in The Netherlands, and as it opened in 1952, it is one of the oldest theme parks in the world - yes, older than Disneyland! Efteling, located in the town of Kaatsheuvel has received over 100 million visitors and in 1992 Efteling received the IAAPA Applause Award for Best Amusement Park in the World.
Originally the park catered towards children with a fairy tale theme. In over fifty years the park has evolved from a nature park with playground and a Fairy Tale Forest, into a full-size theme park along the lines of Disneyland. It is twice as large as the original Disneyland parkand nowadays Efteling appeals to both young and old with its cultural, romantic and nostalgic themes and its variety of amusement rides.
Efteling has a good relationship with the Disney theme parks. Disneyland Paris consulted Efteling during its construction and design phase, in order to adapt the American park to European culture. As a token of appreciation the Disney Company gave Efteling a small statue. Ton van de Ven, who designed many of Efteling's attractions, is also a good friend of Tony Baxter - senior vice president of Walt Disney Imagineering. The relationship between the two parks was emphasized when Efteling won the 2004 Thea Classic Award, the highest honor awarded by the Themed Entertainment Association: Efteling had, as it turned out, been nominated by Tony Baxter.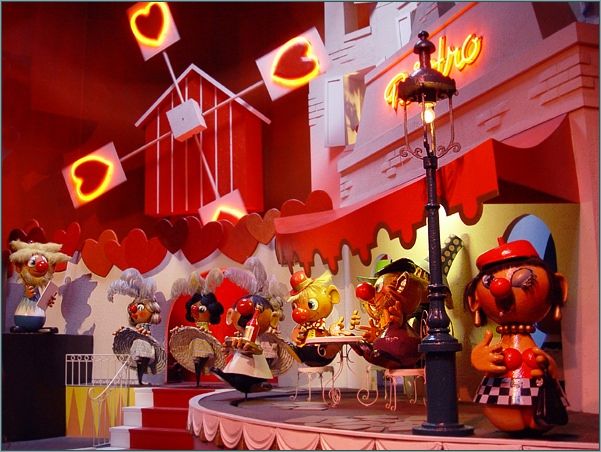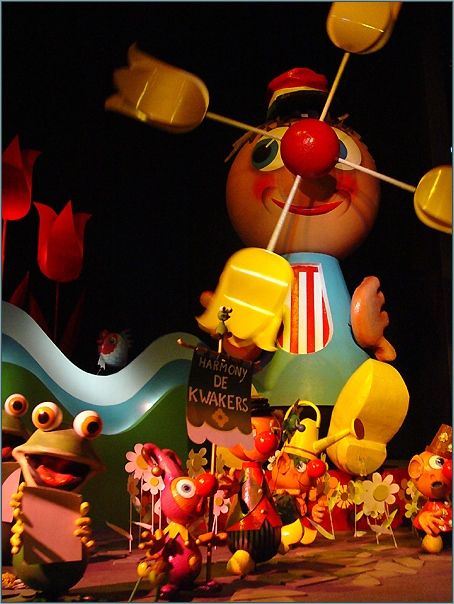 In 1984 Efteling opened the Carnival Festival attraction where Carnaval Festival figures from all over the world take you on an exciting journey to explore their countries, their national dress and to find out how they make music. The guests will go on a journey to 15 different countries, get a taste of China, France, England, Alaska, Mexico, Hawaii, etc...the whole world is celebrating carnival-style!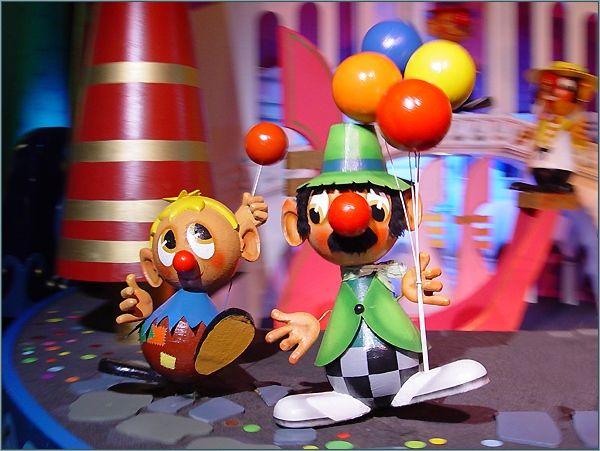 Jump on the D&M article to watch video of the ride as well as the great flume ride of eftelin
g:
Disney and more: How Disneyland attractions inspired parks around the world - Part Three : Efteling's Carnival Festival and Fata Morgana rides