I awoke in the morning dreading and looking forward to annual CM Holiday party. Partly due to the rain and the frigid temperatures but at the same time, enjoying the park with so few people. Lets face it, who wouldn't enjoy virtually all attractions that are walk-ons?
As the day progressed, the rain did stop, but it was still freakin' cold! With multiple layers we made our way to the park. They parked us in "Goofy" and we were off to see friends and enjoy the night.
I liked how the light from DCA and the Paradise Pier Hotel looked from the structure.
The DL closed to the public at 6 and we patiently waited till 8 to be let in.
Once the gates opened we were off.
There was even a lighting ceremony for the Castle.
(before the lighting ceremony)
As usual, we went straight to get our Holiday party pins. We grabbed some hot chocolate and then headed off to Small World.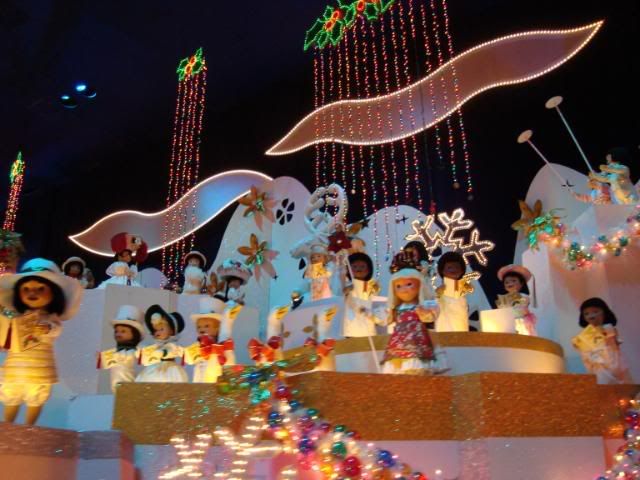 It was a nice surprise to find that our voyage through was warm.
Next we headed off to Fairy Hallow. I've never been there since the lines always seem to be more than an hours wait.
I found a fairy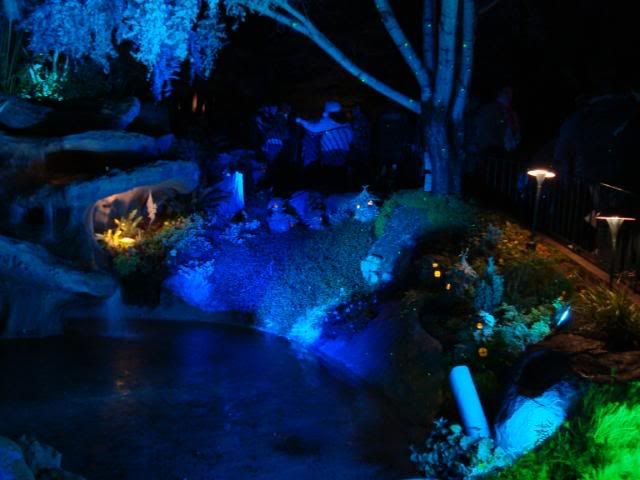 I loved their little fairy homes. They look so cute.
Earlier I noticed how pretty the light from the Astro Orbiter looked at night.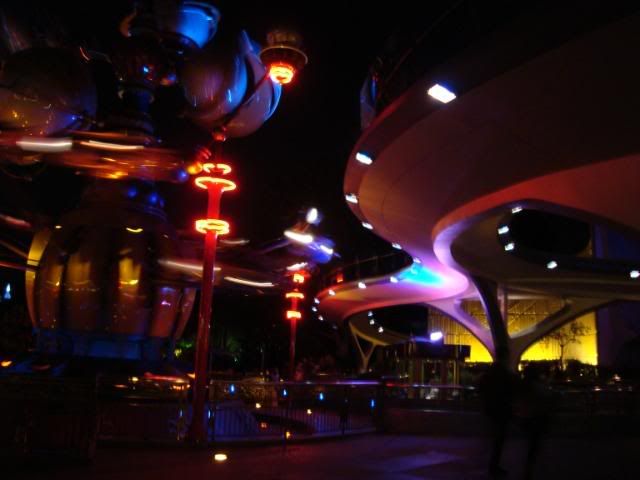 Then we were off to the west-side for more adventures.
A nice night cruise around the jungle and avoided the stamped by a "rare orange and black striped zebra with sharp teeth".
Then we traipsed to may favorite part of the park for Christmas...New Orleans Square
We waited in line to see Princess Tiana, but the fire alarm went off and everyone had to leave the area for safeties sake.
Since we were in the area, we went on the Haunted Mansion and then went to BTMRR.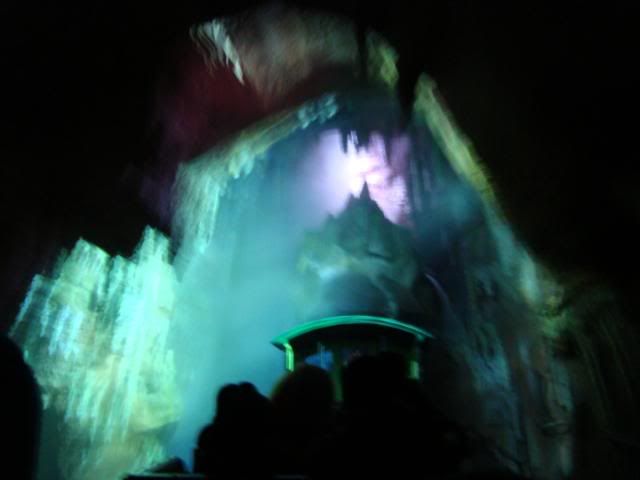 Forget the wildest ride in the wilderness, it was the coldest and its effects were better than Botox.
The pretty tree of lights
Now it was time to wind down a bit. Off to Fantasy Land...here we go.
I got the bright idea to ride Dumbo after freezing on BTMRR
We tried to warm up on Pinocchio
We meandered around a bit, taking more pictures of the castle from various angles.
The reflection looks purty in the moat.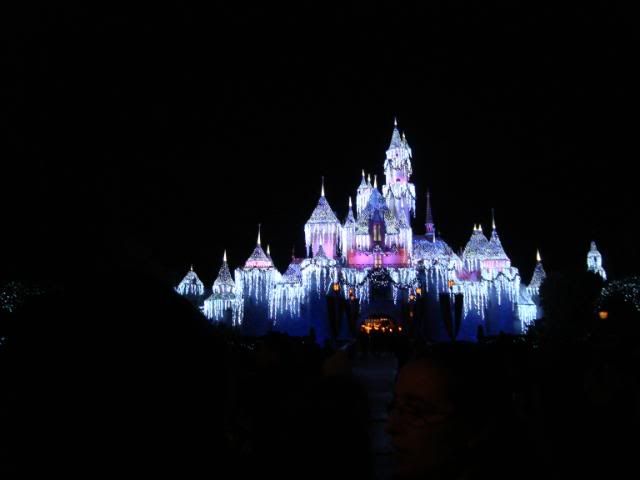 We couldn't believe how fast four and a half hours can fly by. There was no hurry to get from point a to point b. Just a nice, relaxing time.
Nite, Uncle Walt!