It was a warm and sunny day down in Anaheim on the 15th, and the park was in beautiful shape even during winter. Come along with me again for a massive photo update of Disneyland!
We arrived kind of late at around 12pm, but considering the park closed at 11pm, we knew we had plenty of time to do what we wanted. It was my dad's birthday so of course they gave him a button with his name on it, and probably about 30+ people throughout the day wished him a happy birthday.
Into the gates we go!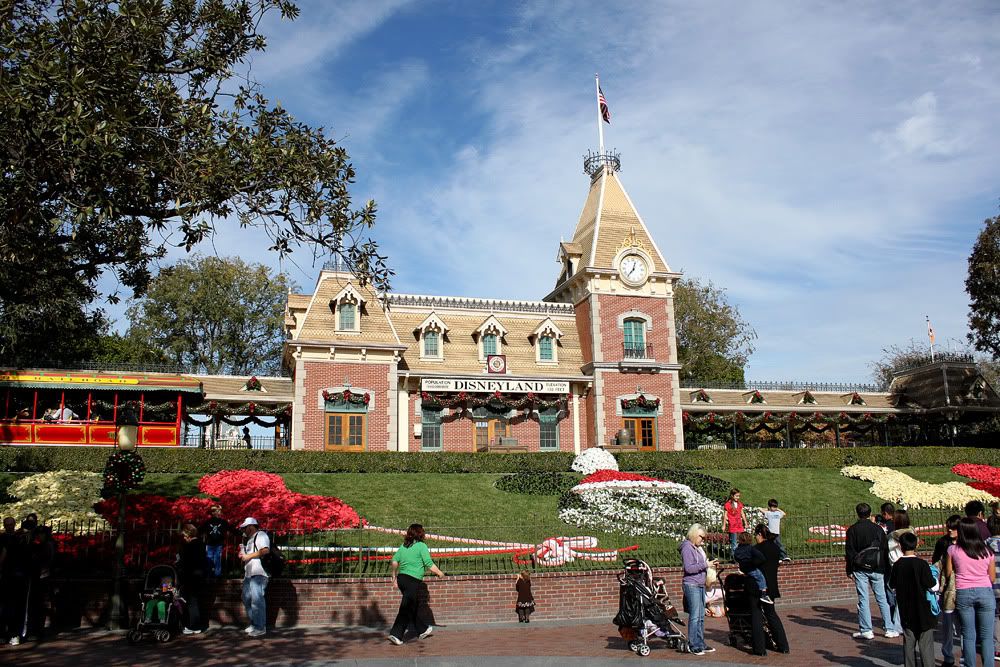 The holiday decorations were spread everywhere throughout the park.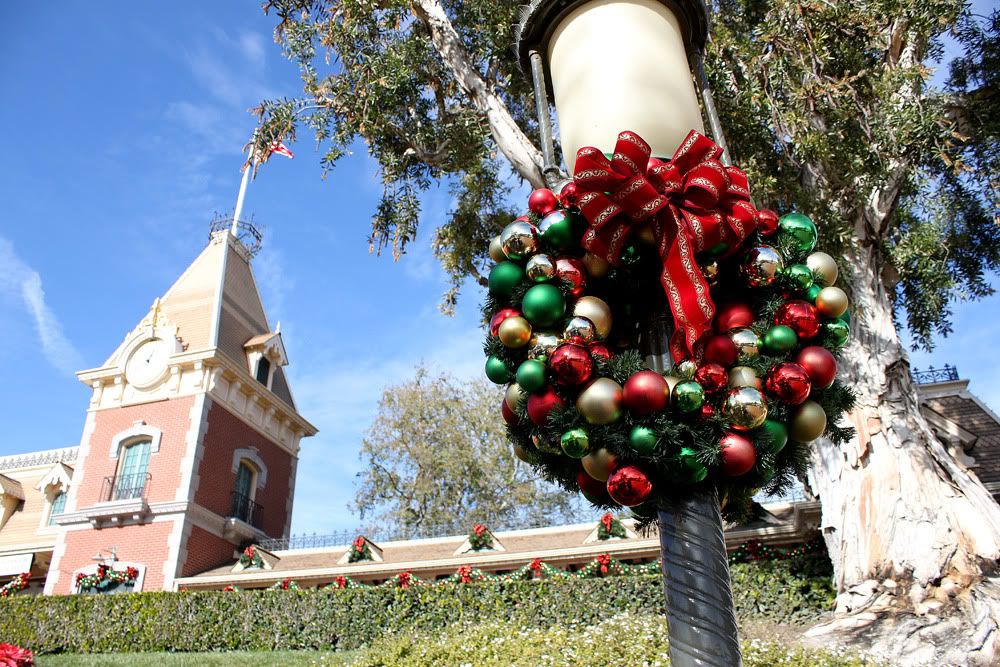 There were several kinds of horses out and about on Main Street and they were all very beautiful.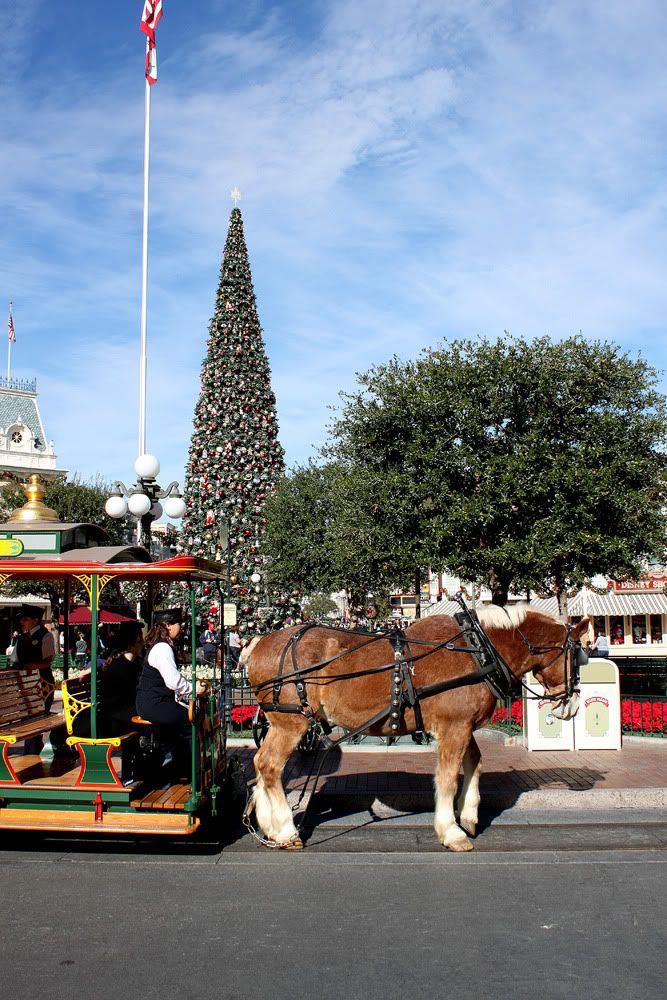 The tree looks great during the day. Poor DCA and its dwarf tree.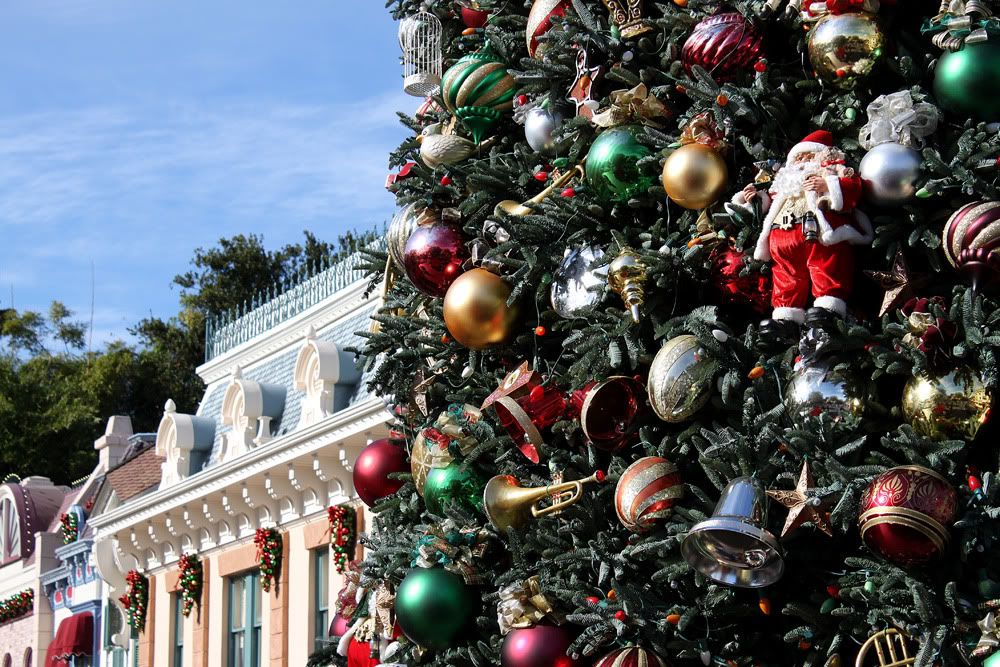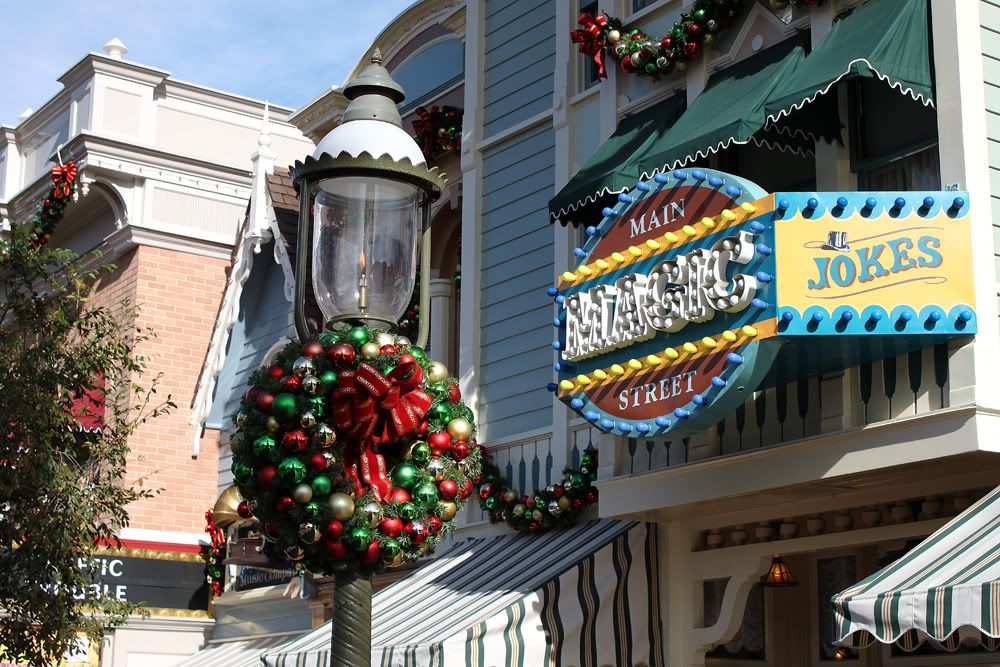 Curse you trashcan for getting into my picture!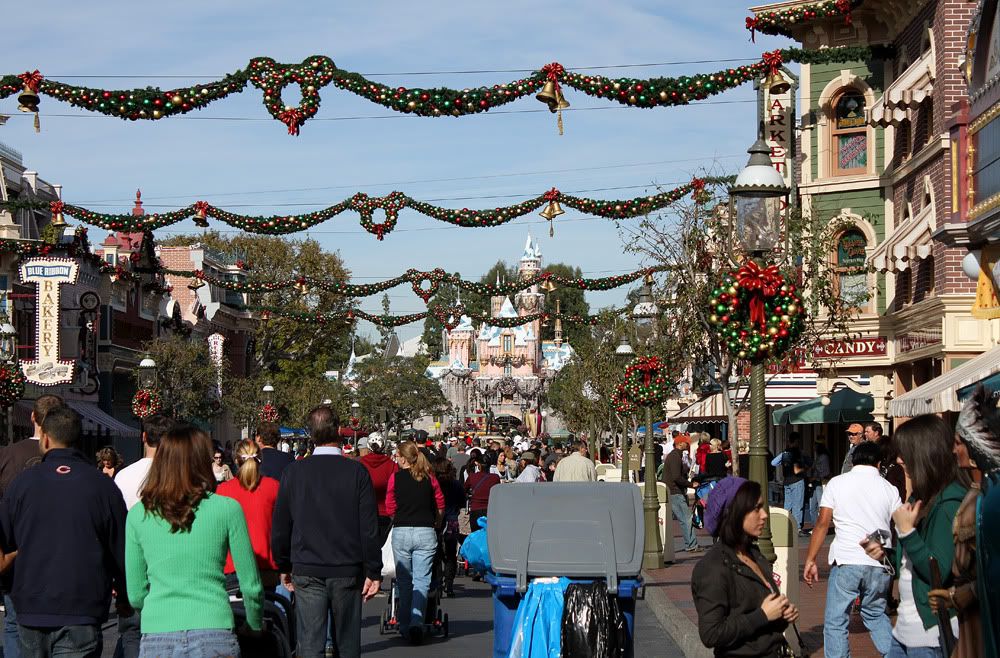 Another horse closer to the hub.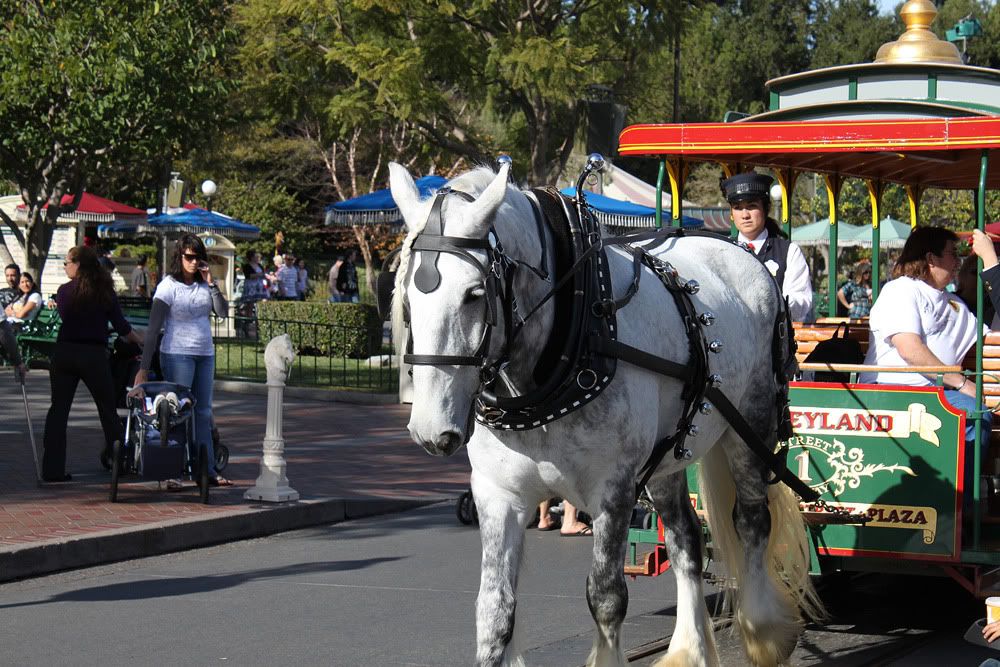 I know, everybody's taken this angle before.. but oh well I had to get it too.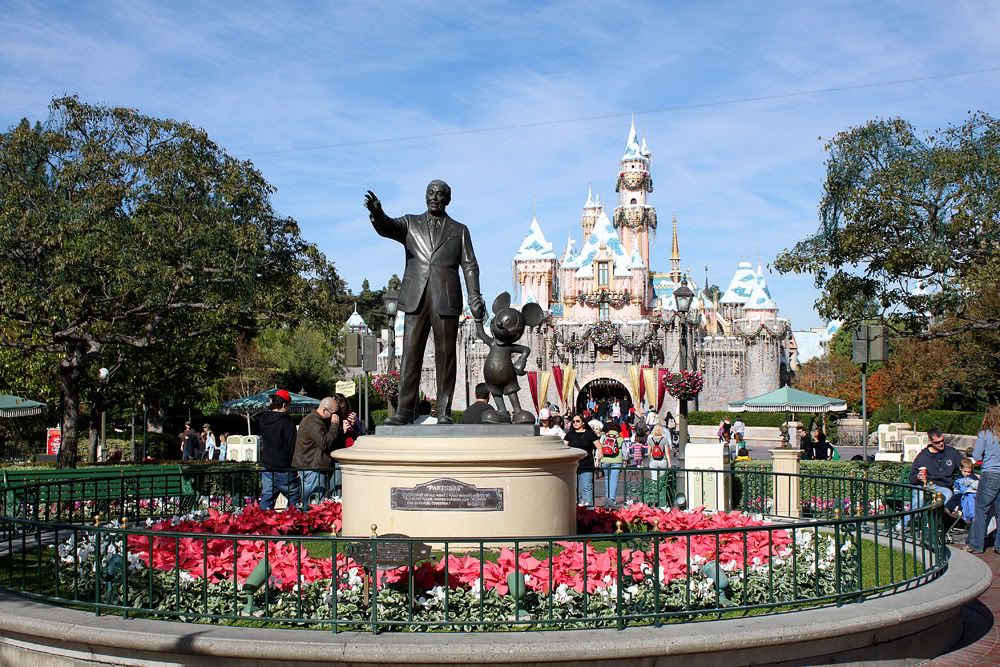 There's the birthday guy.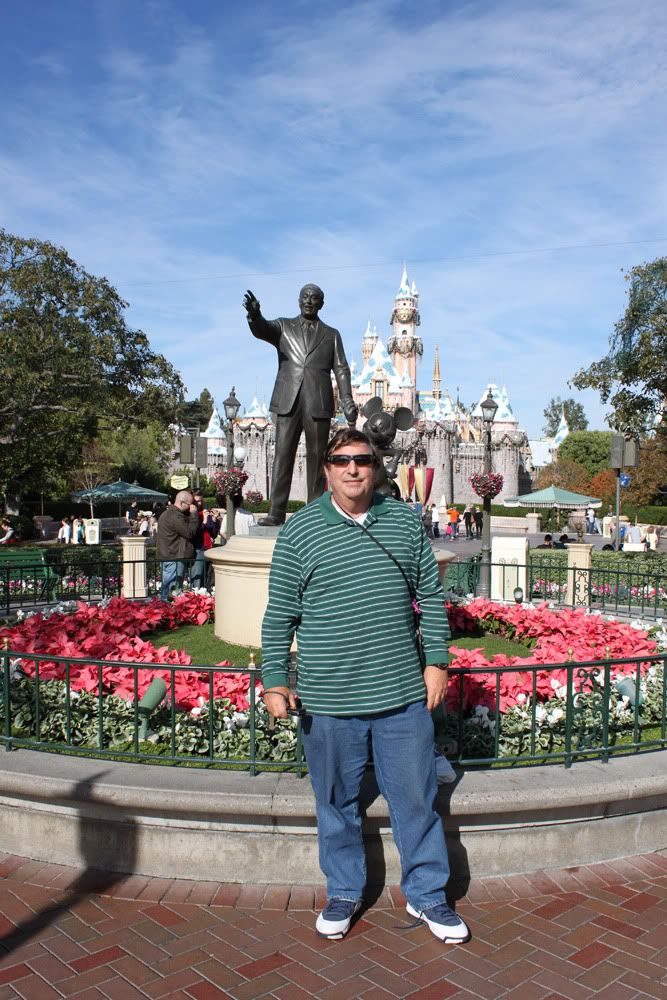 "Here age relives fond memories of the past."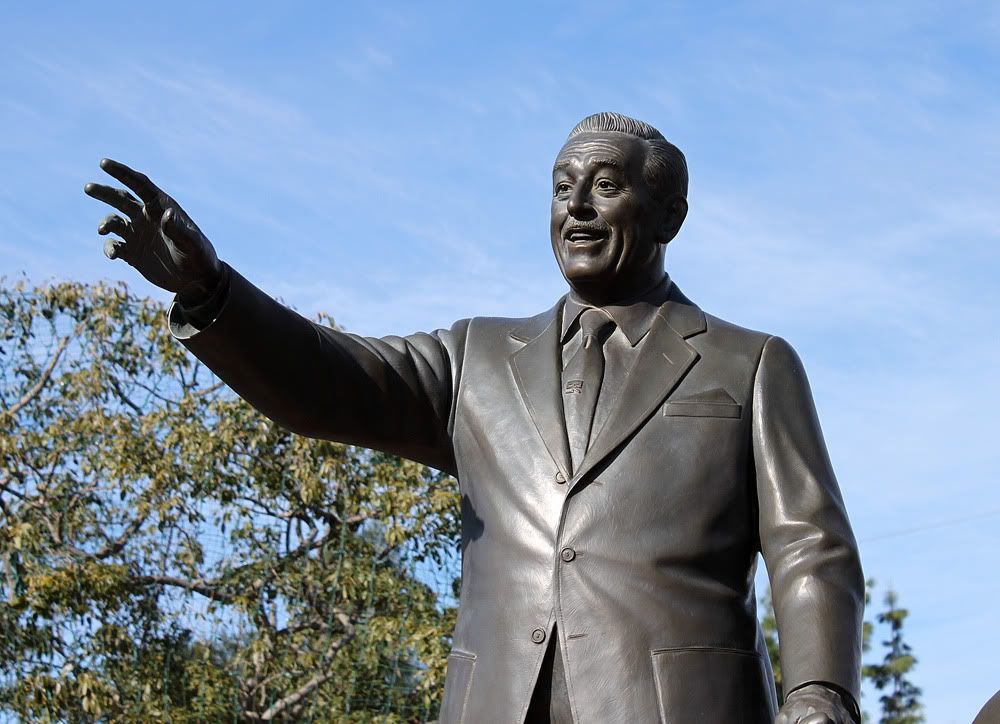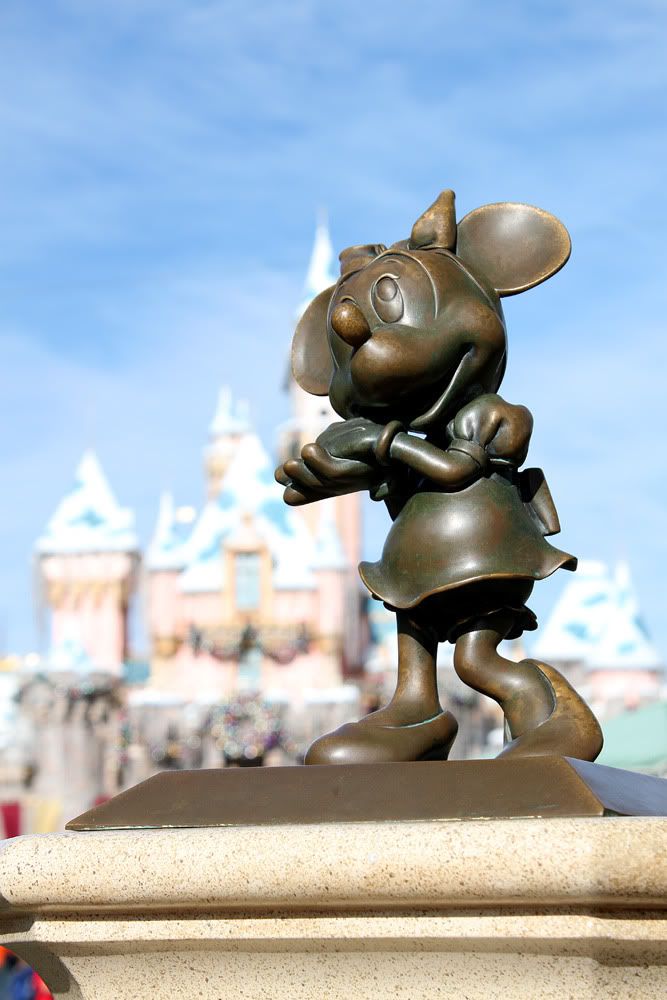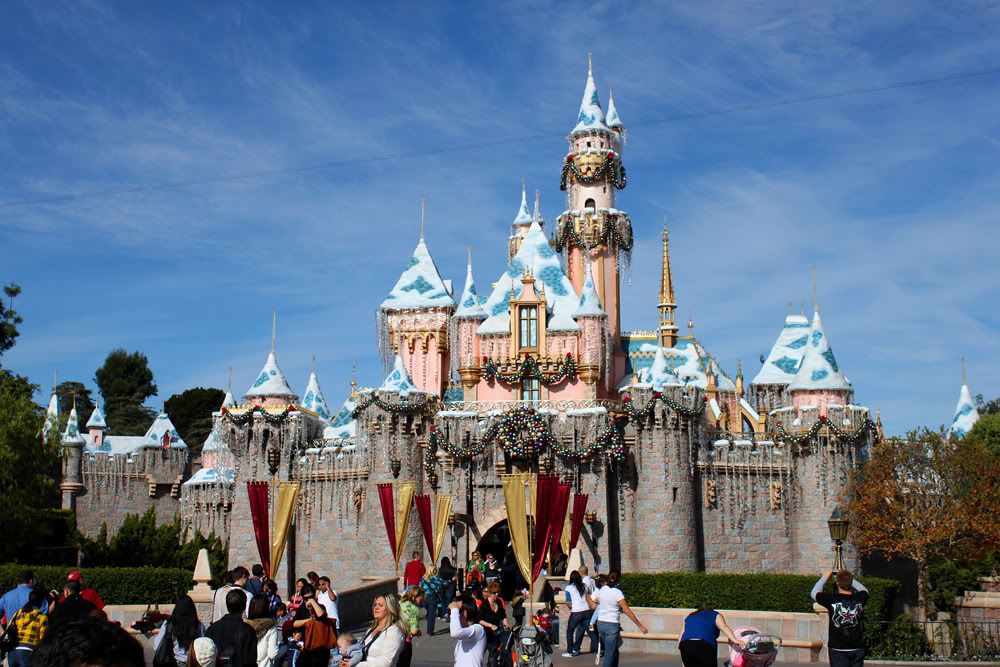 First stop of the day was Tomorrowland, where we headed for the Nemo subs early in the day to avoid the longer lines later. So off we went.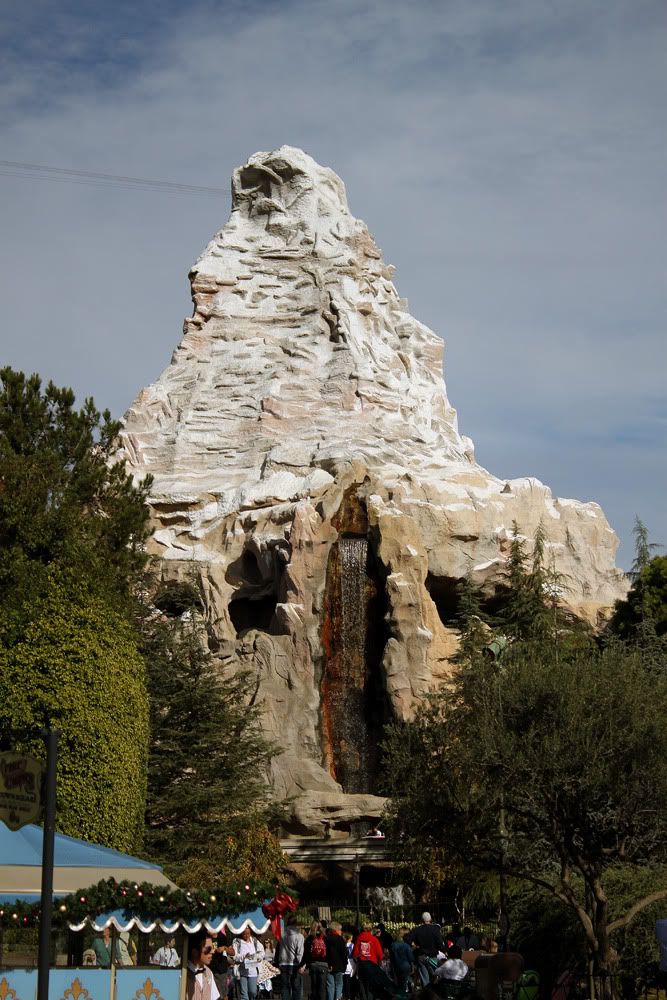 After Nemo we rode Buzz, which I scored a measly 80,000 or something. I don't know how everyone scores so high because I thought I did pretty good. Then we hit the Matterhorn. It's still as fun as it always was.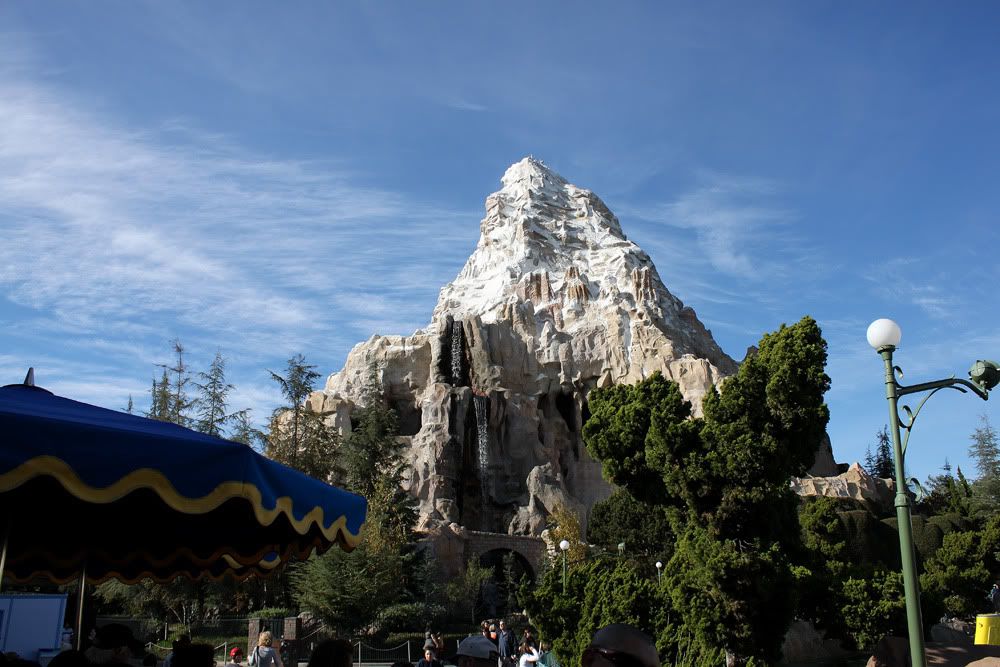 I love lamp.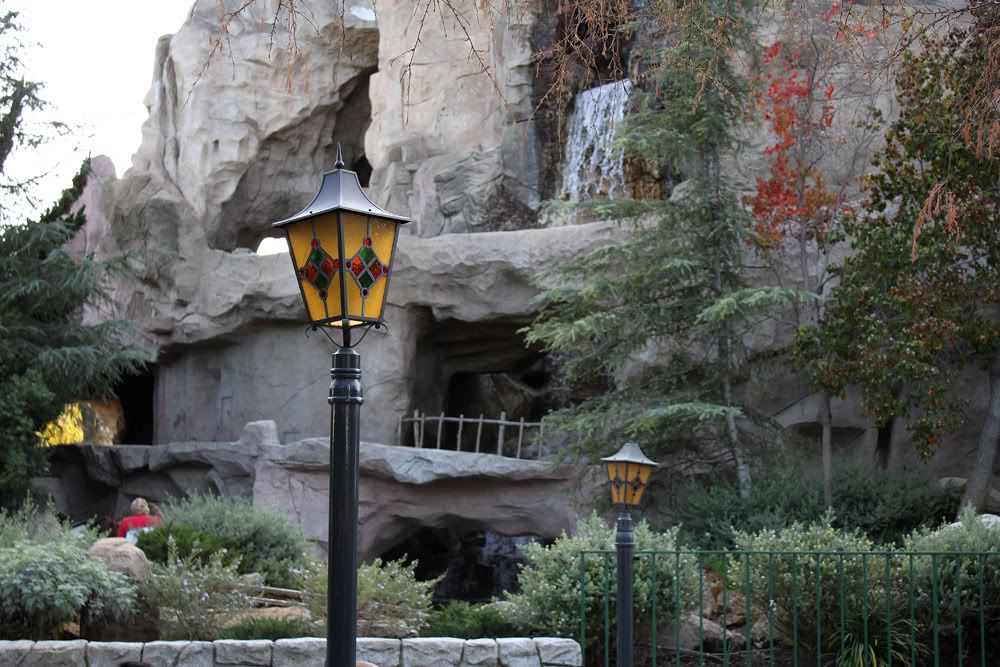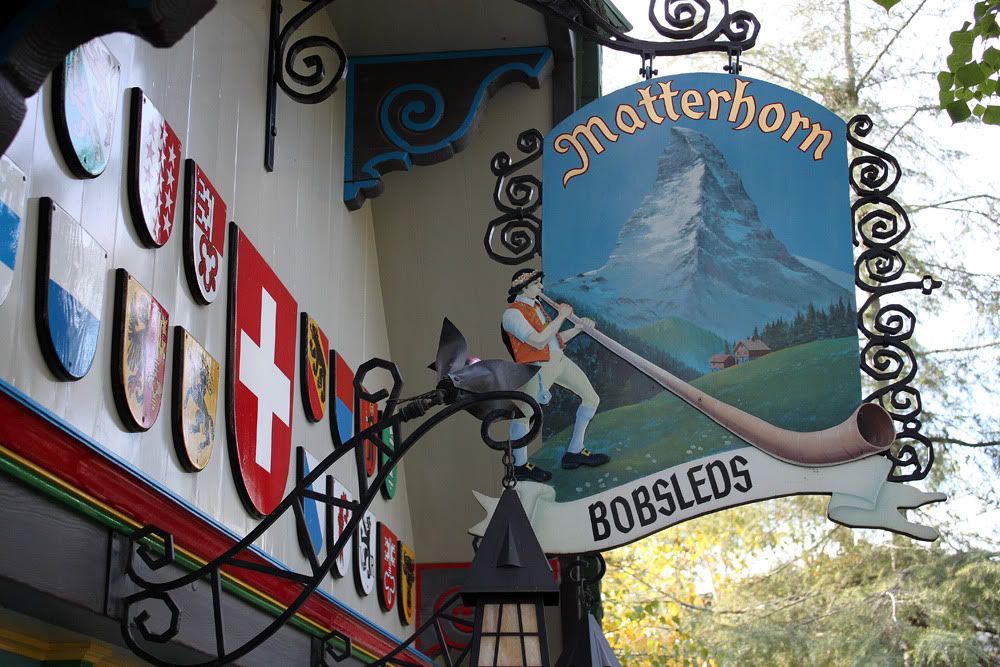 Mary Poppins and Bert were out by the castle and they had a band with them.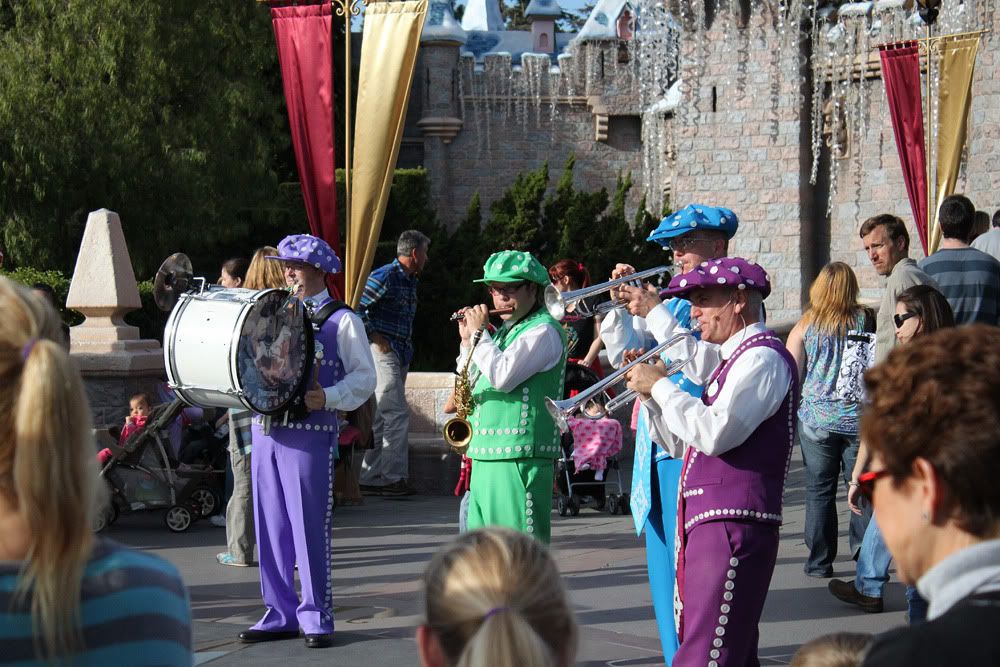 Mary!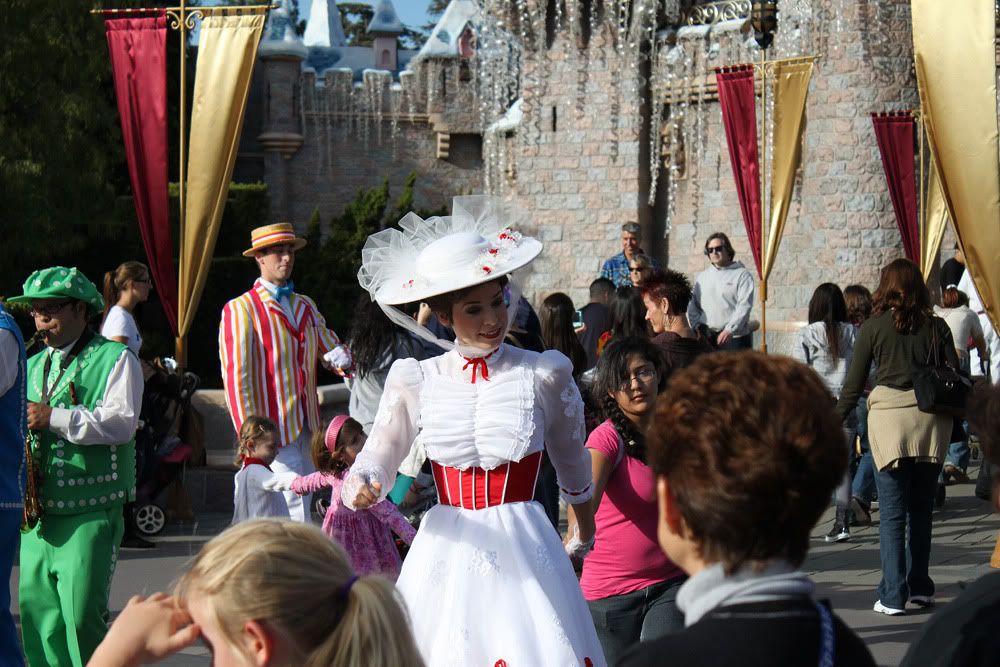 After Mary and Bert left the band kind of wandered off on their own weird route. I caught them near the Grotto.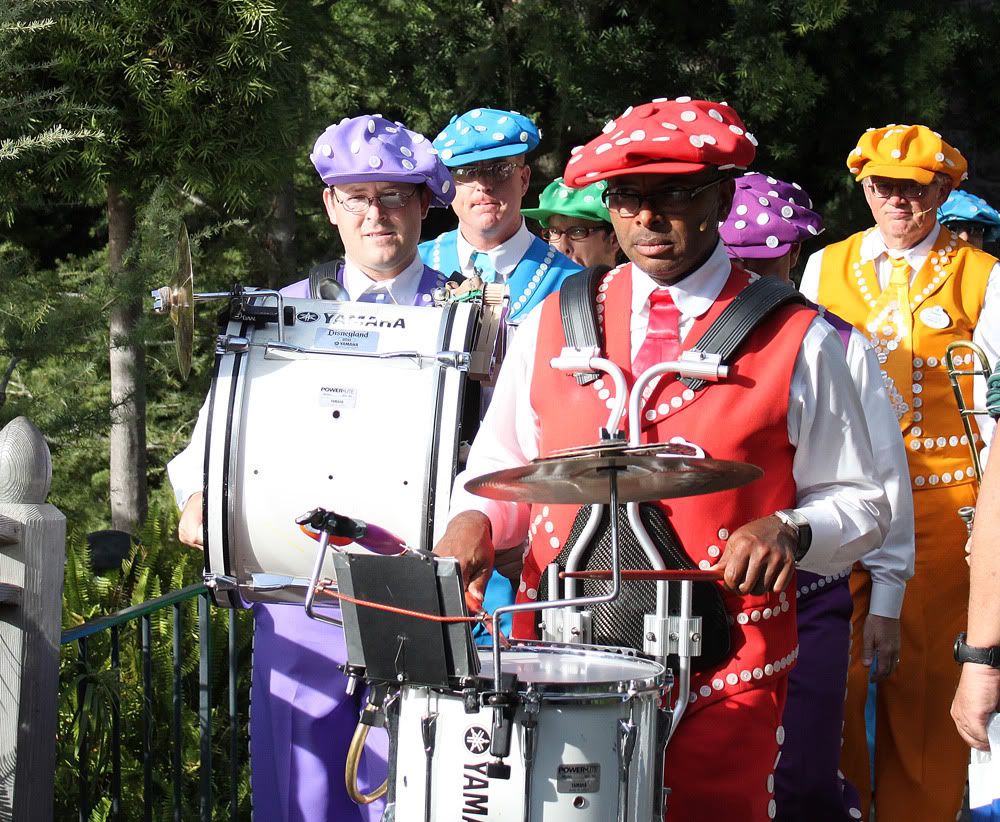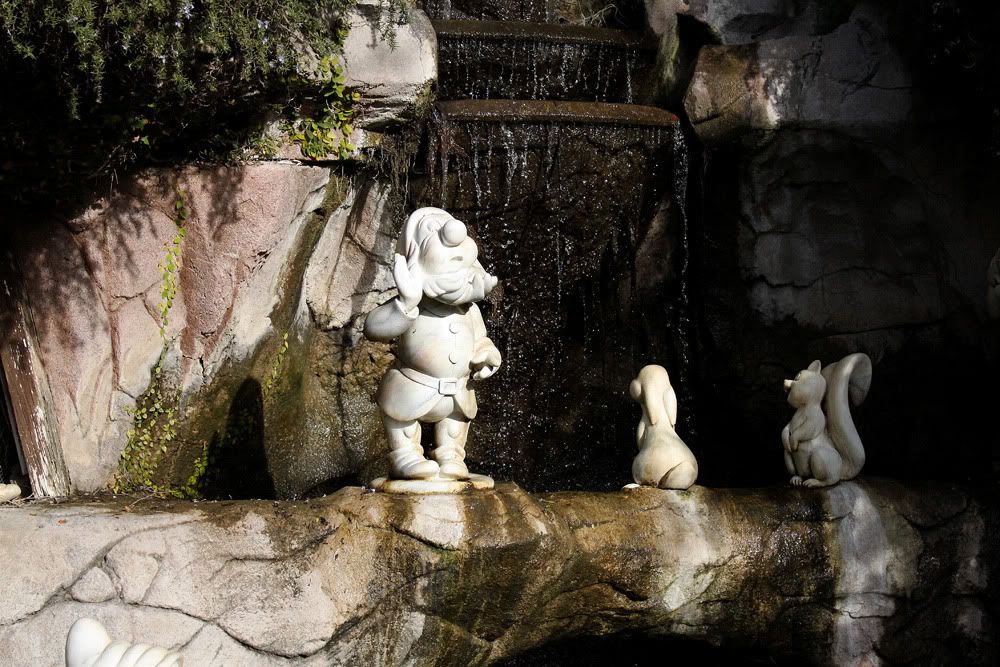 Mr. Toad is still around. Great when you want to go to hell! No pun intended.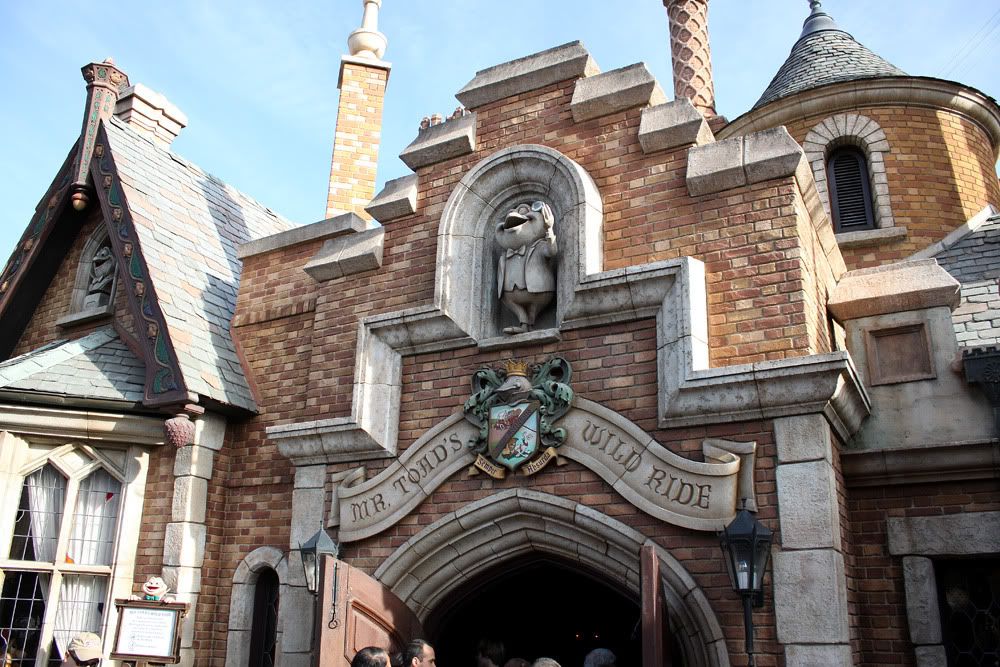 The top of the Dumbo attraction.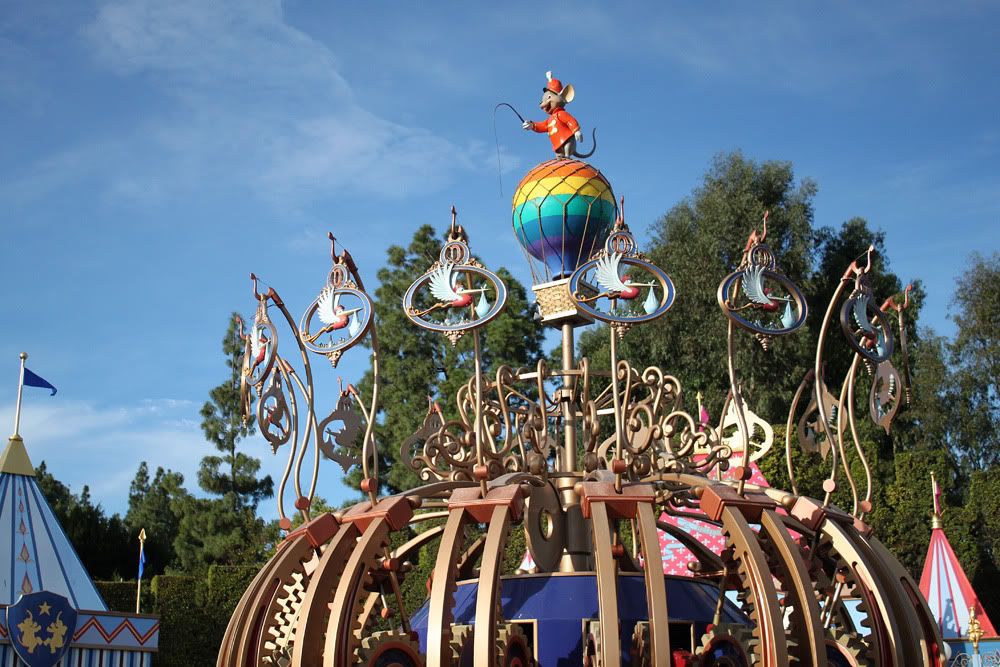 The area near Big Thunder Ranch had a lot of seasonal decorations and things going on. They had a musical stage show in there as well, but I wasn't really interested in the country style music, nor was my dad.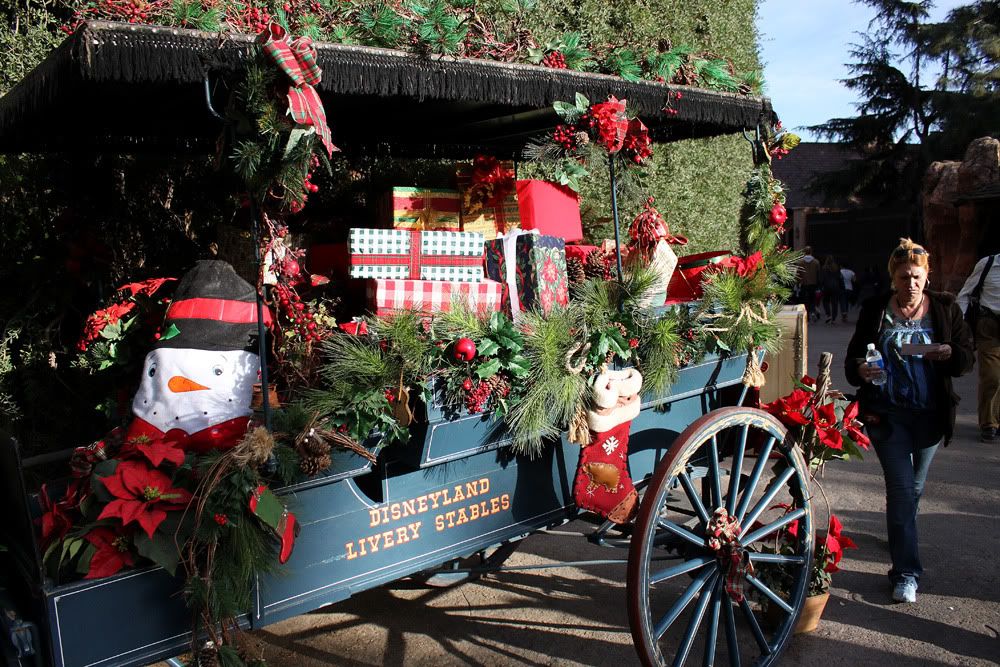 Jessie and Woody were right nearby.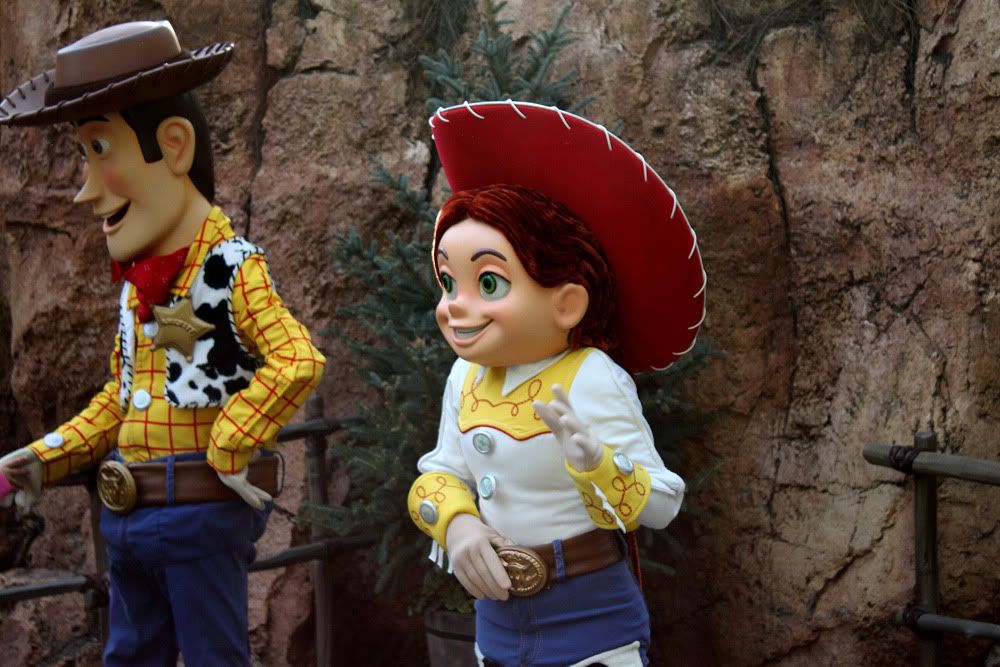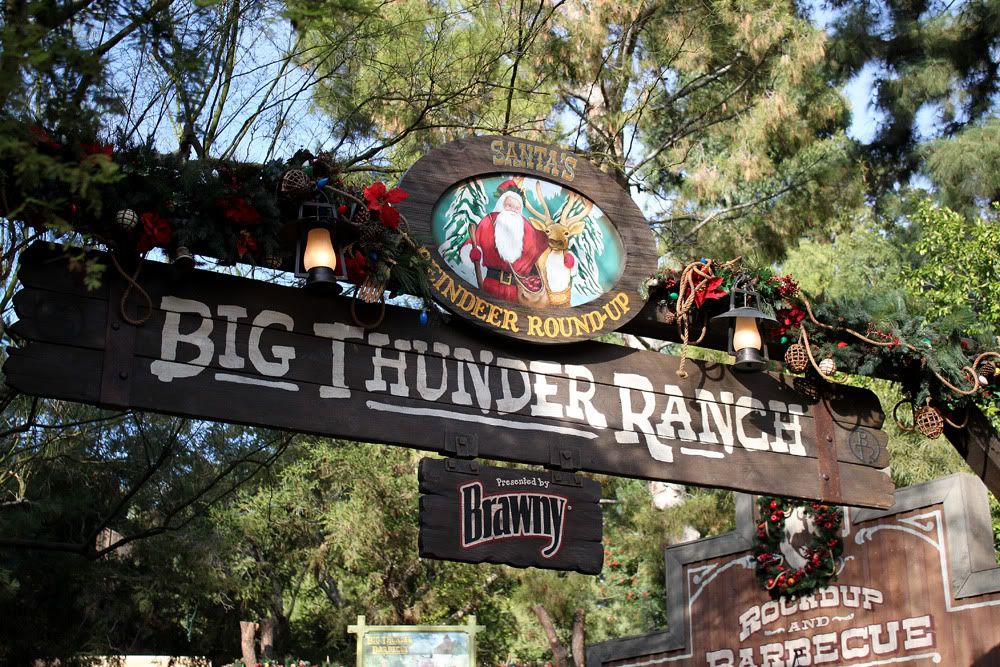 By this time it was already around 2pm, so we started walking toward the Golden Horseshoe for lunch. Neither of us had eaten anything yet in the day. We passed by Big Thunder, which we rode later that night. That was the first time I'd been on Big Thunder at night and it was really great. I highly recommend riding it at night. It seems like they also added some new effects to it, like a video projection inside one of the first caves of some weather effects or something. I can't remember exactly what it was but I'd never seen it before.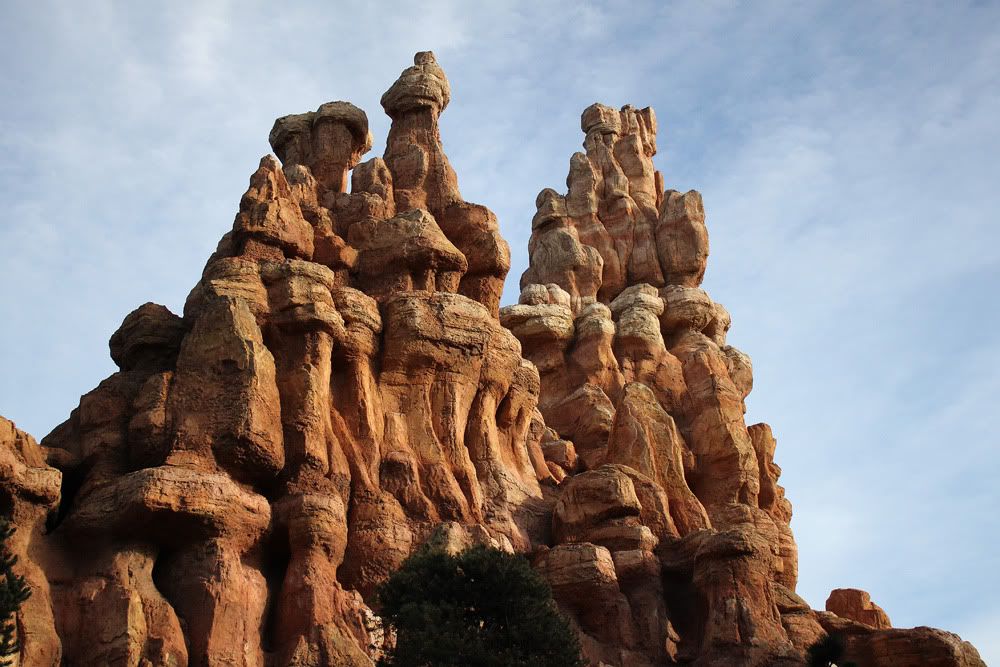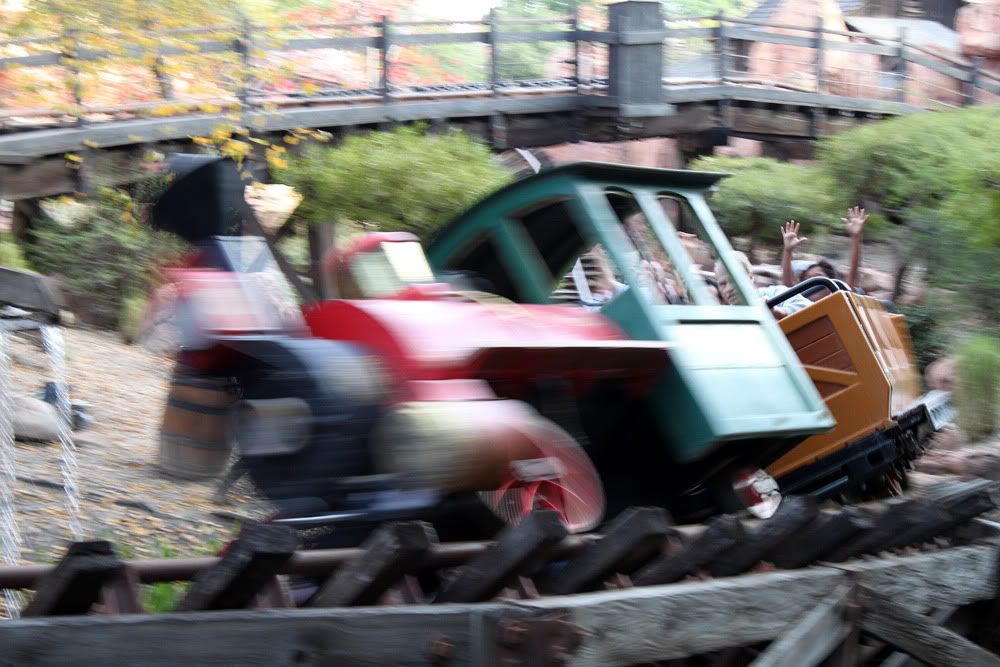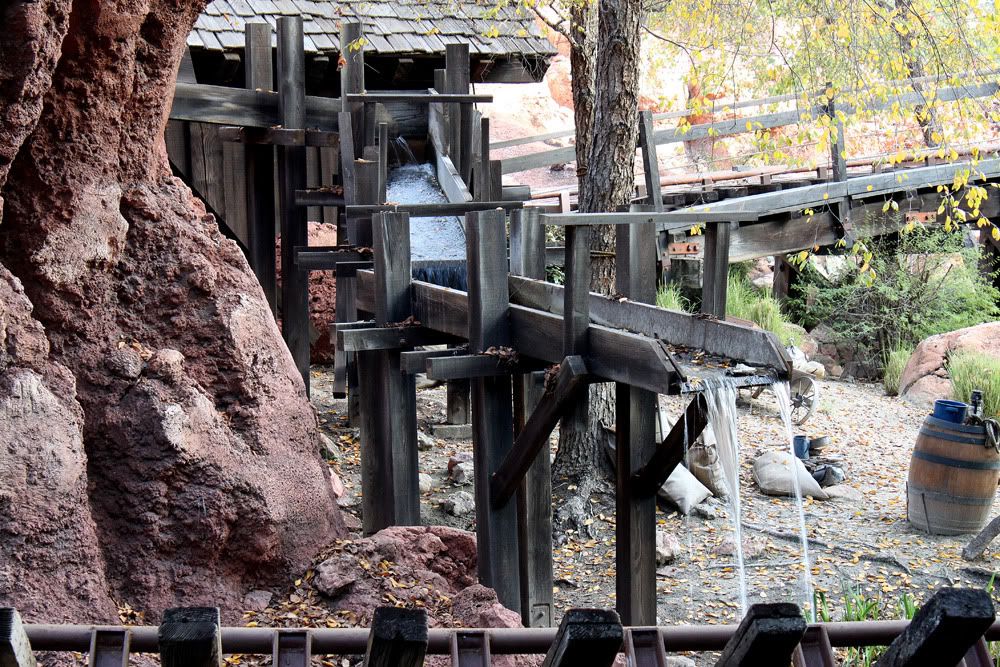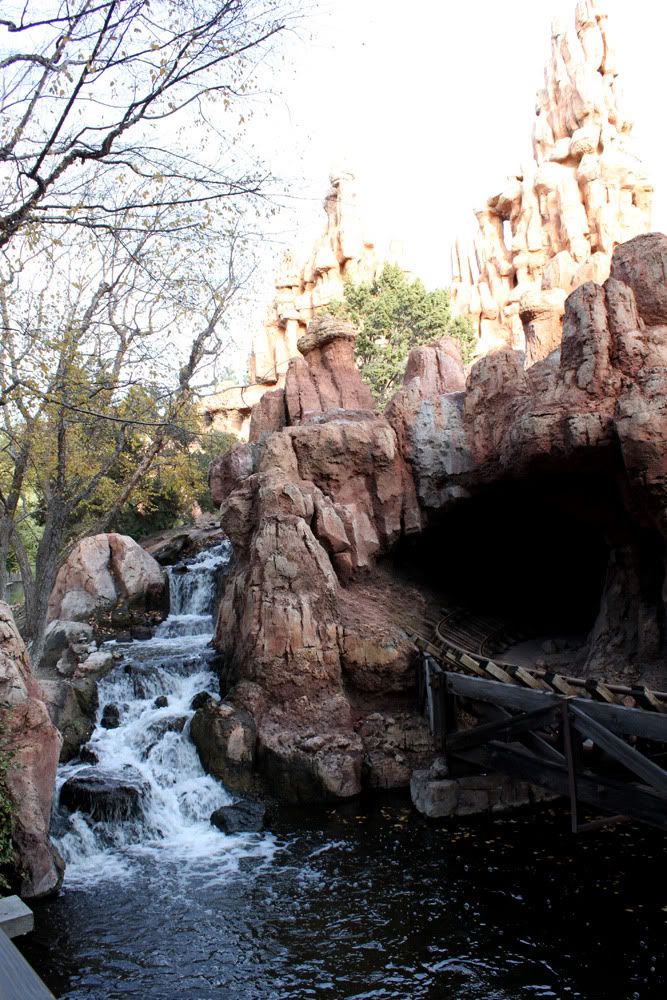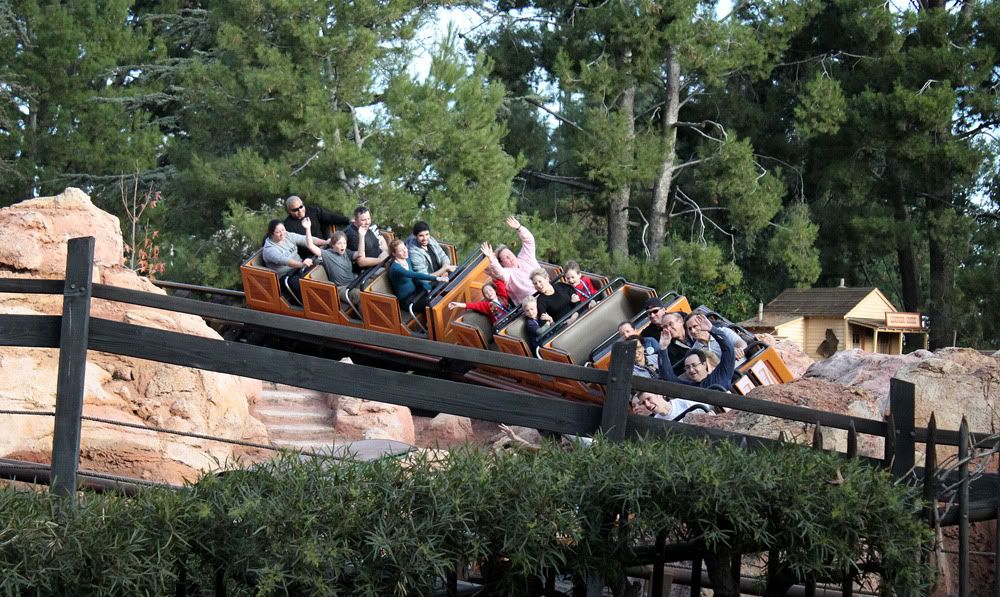 She was really into it!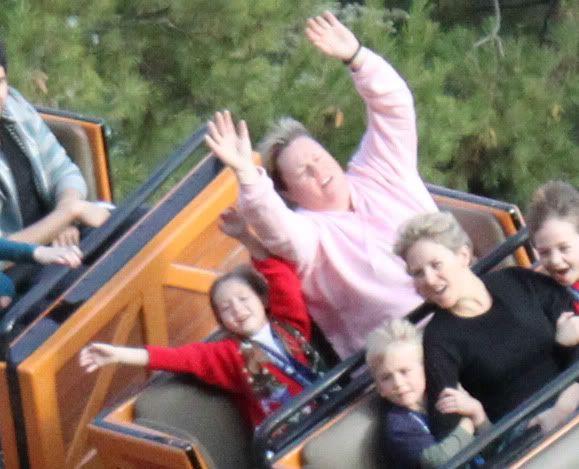 We made it to the Golden Horseshoe. I had some chili cheese fries that were pretty good and a good portion size. It was one of the cheapest things on the menu and I didn't really feel like spending 9 bucks for lunch. My dad had the chicken fingers or something along those lines. I love the atmosphere in the Golden Horseshoe. They've got an old piano in there that plays by itself (or is that Walt's ghost?? OH WHAT) and overall it's really detailed and amazing in there.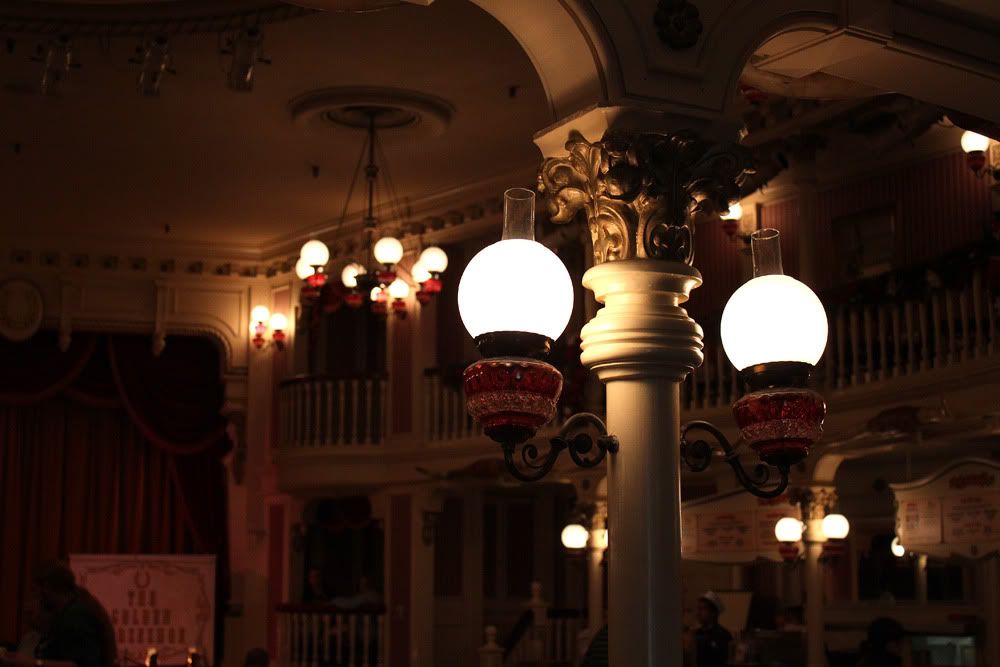 After eating we went to go checkout Pirate's Lair on TSI.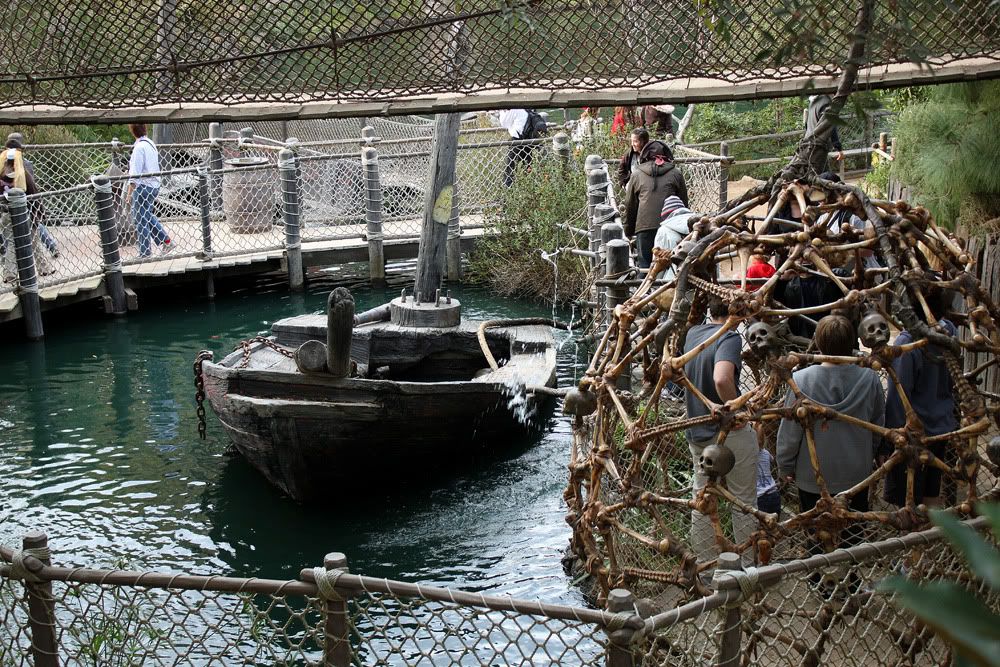 There were some great views of the Mark Twain from the island.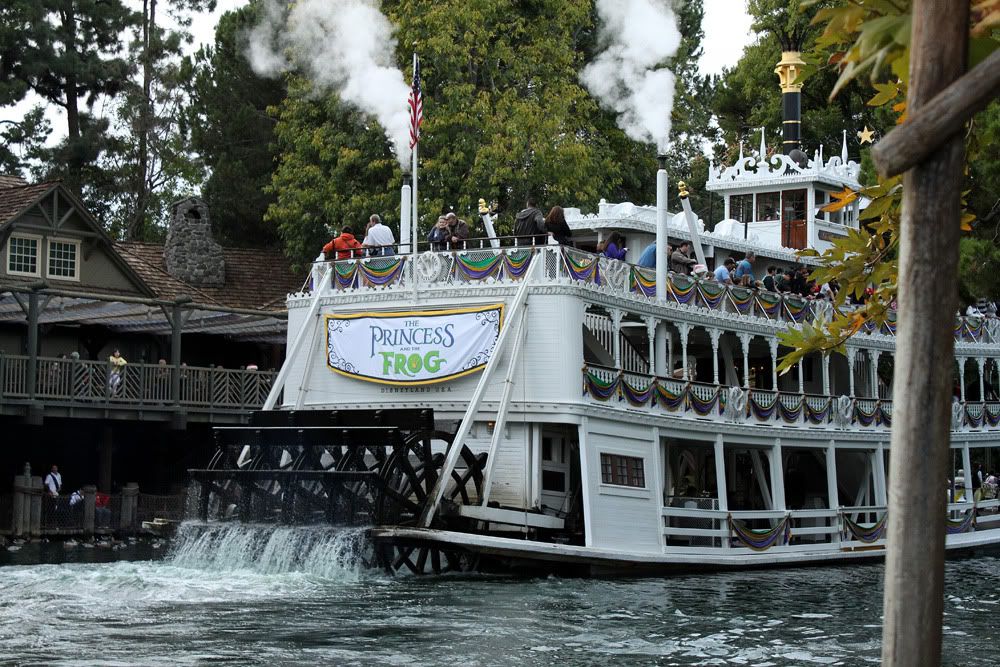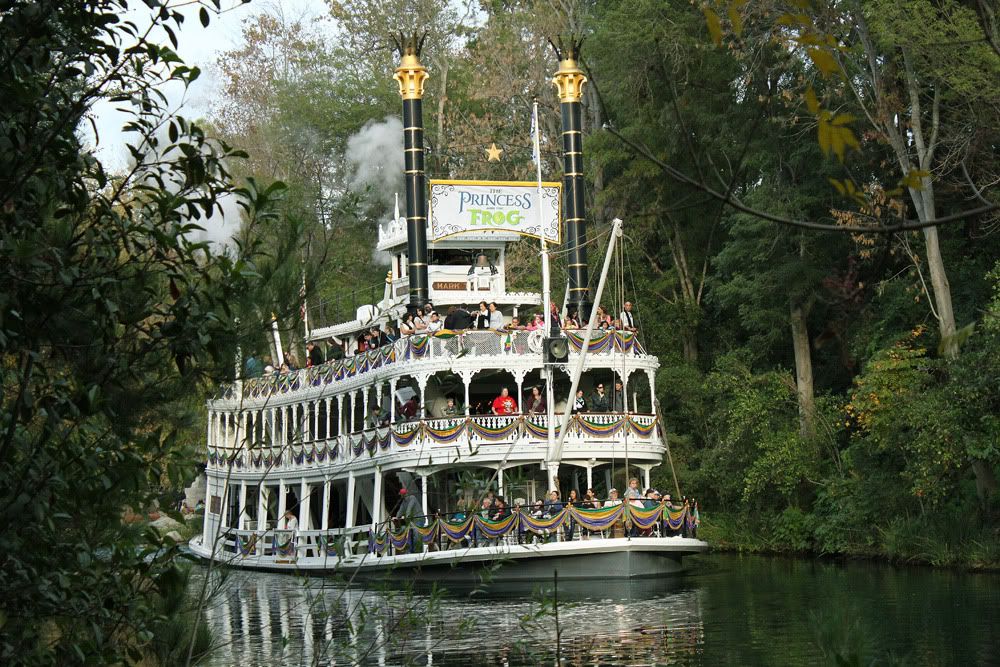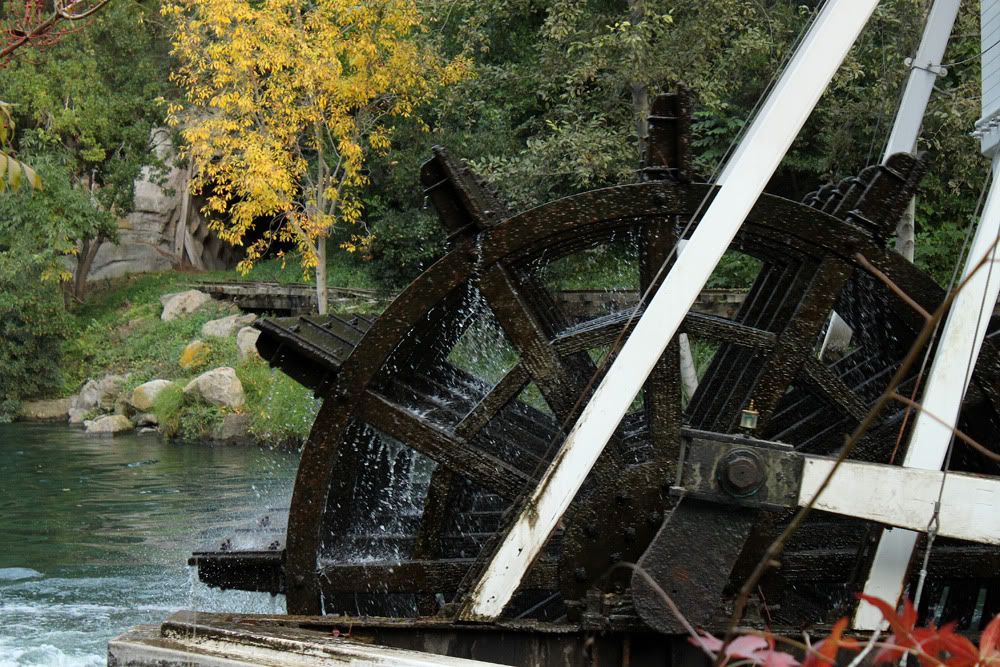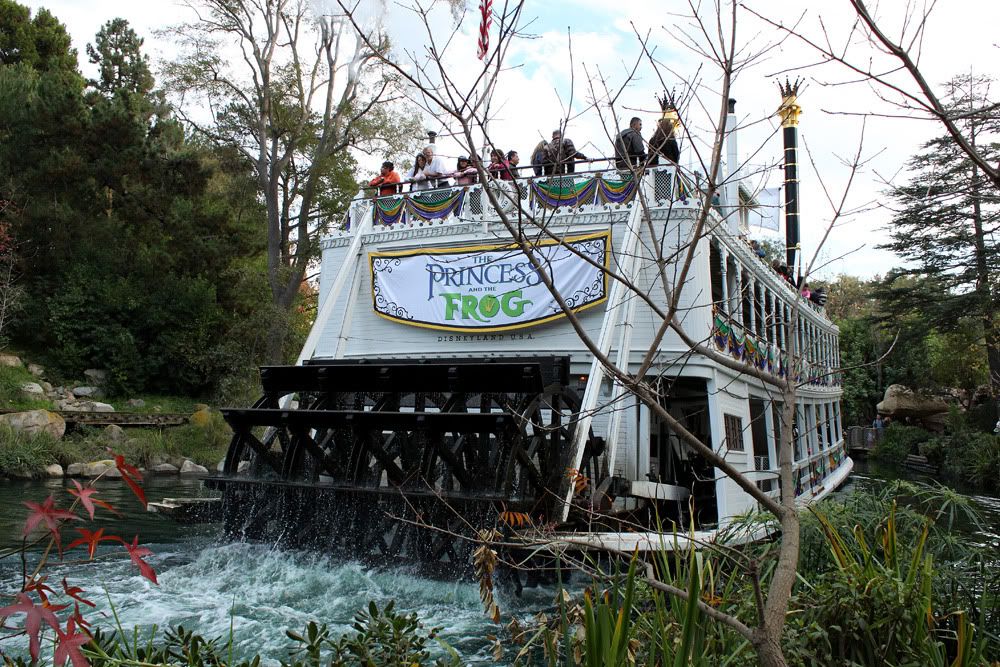 The chest with the heart of Davy Jones.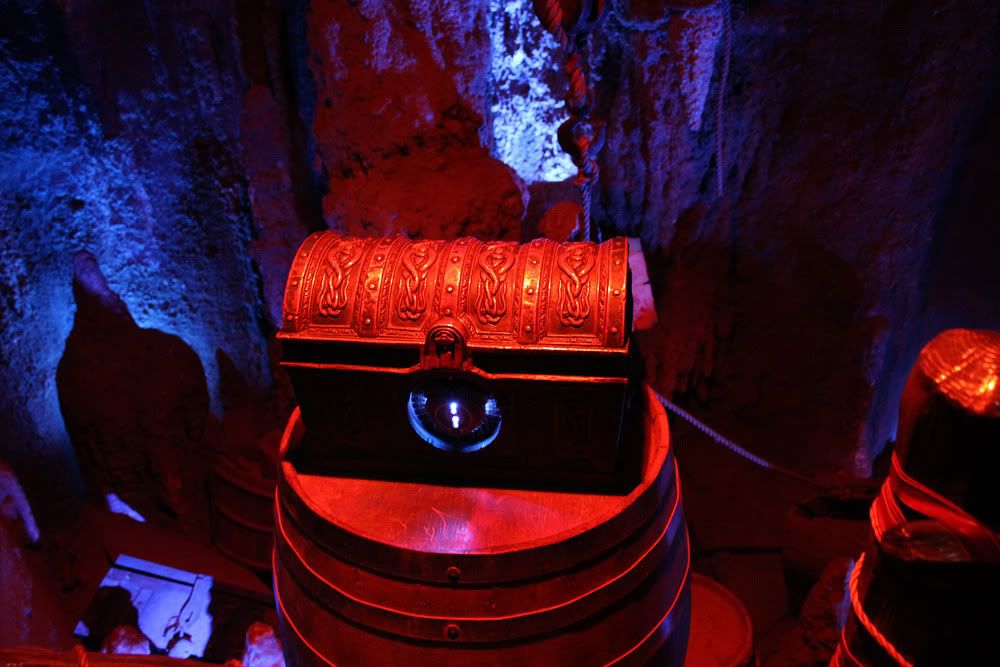 We grabbed a fastpass for Haunted Mansion and headed to Splash Mountain. HM was of course decked out in its NBC holiday overlay.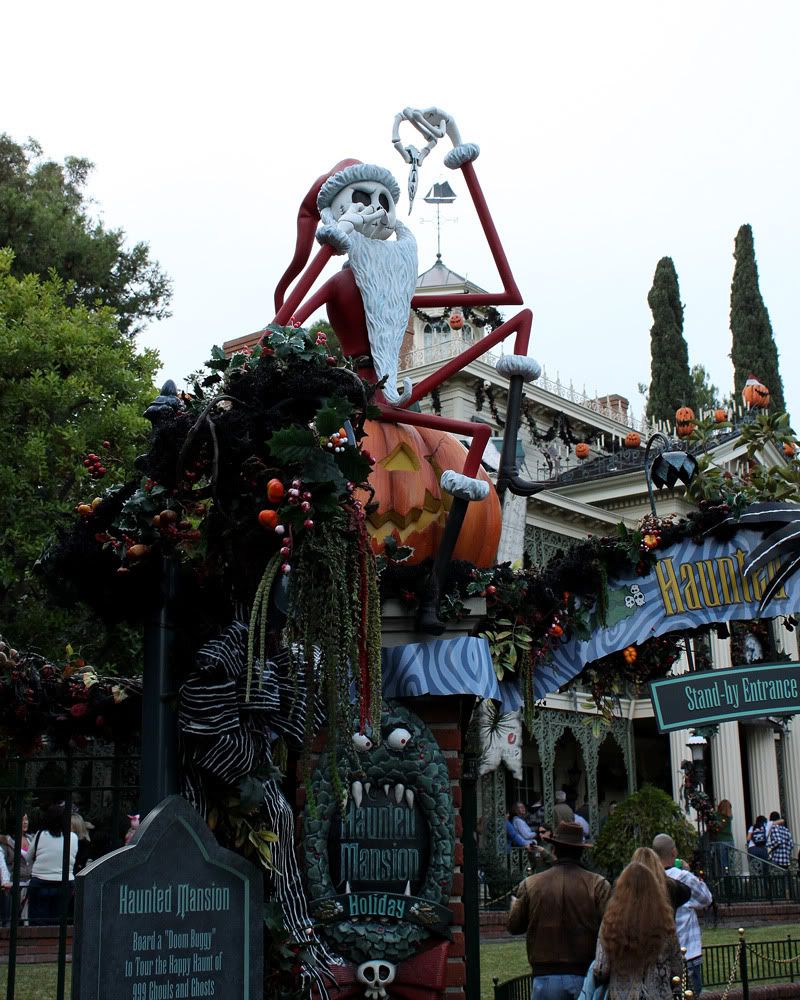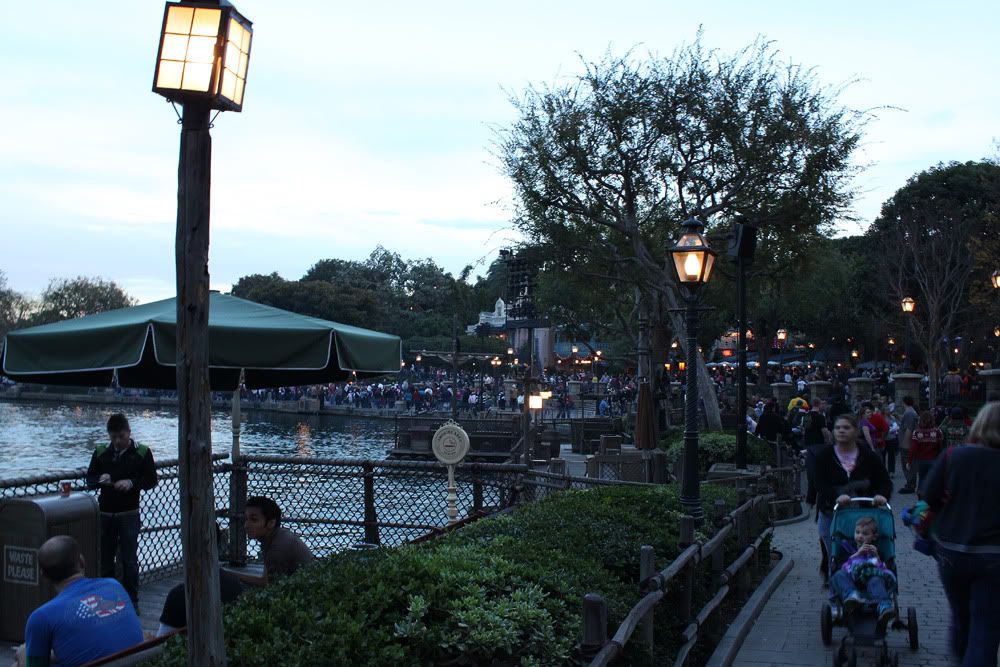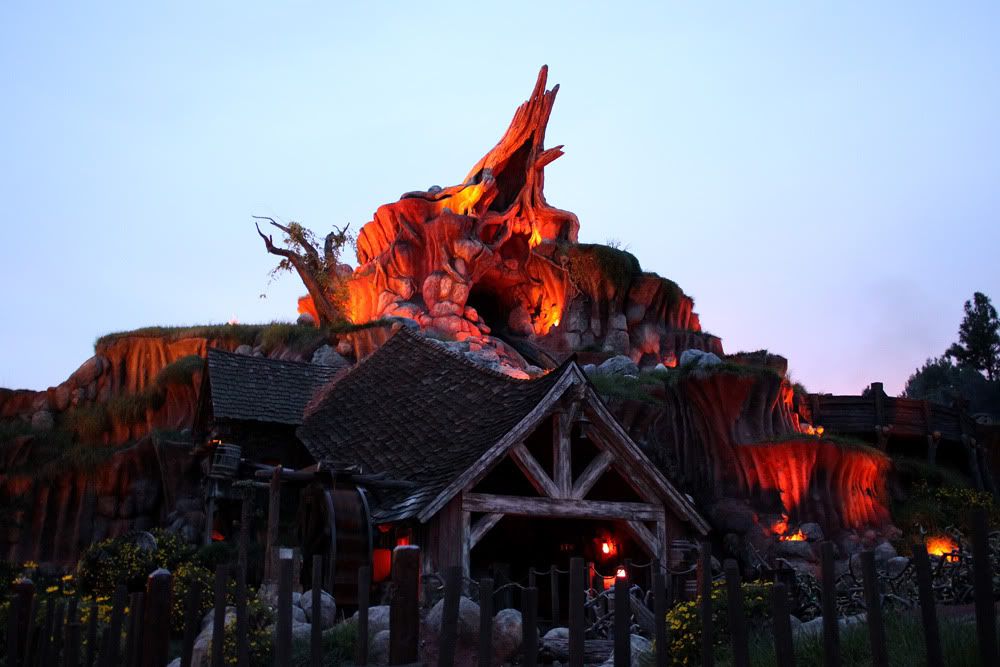 lol we're in the back. another group next to us on the wall were sitting sideways for this pic and were sitting in a "thinking" position. it was pretty funny, should've taken a pic of that.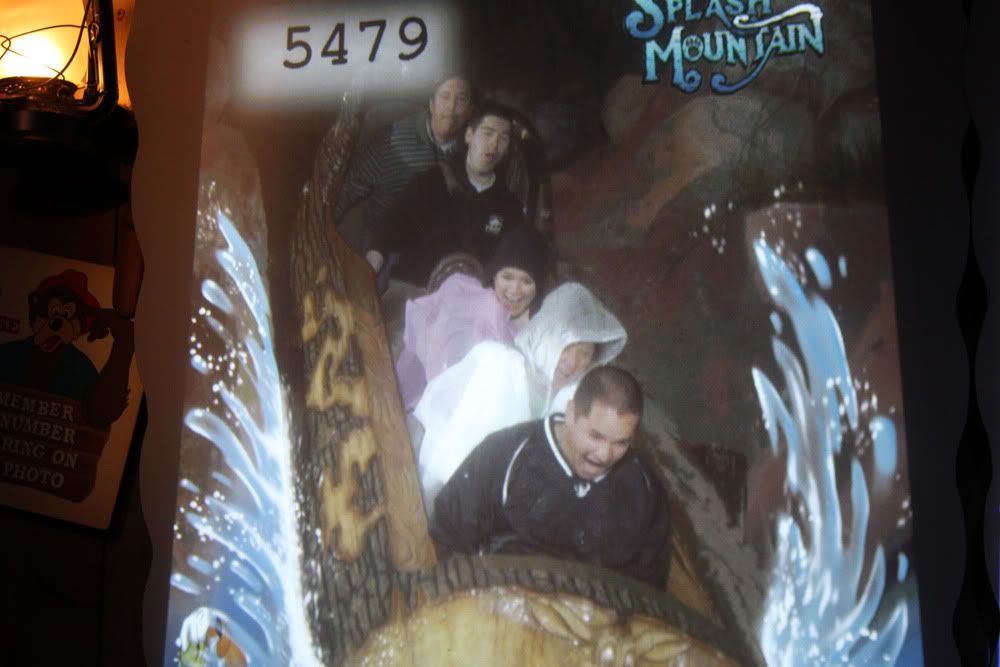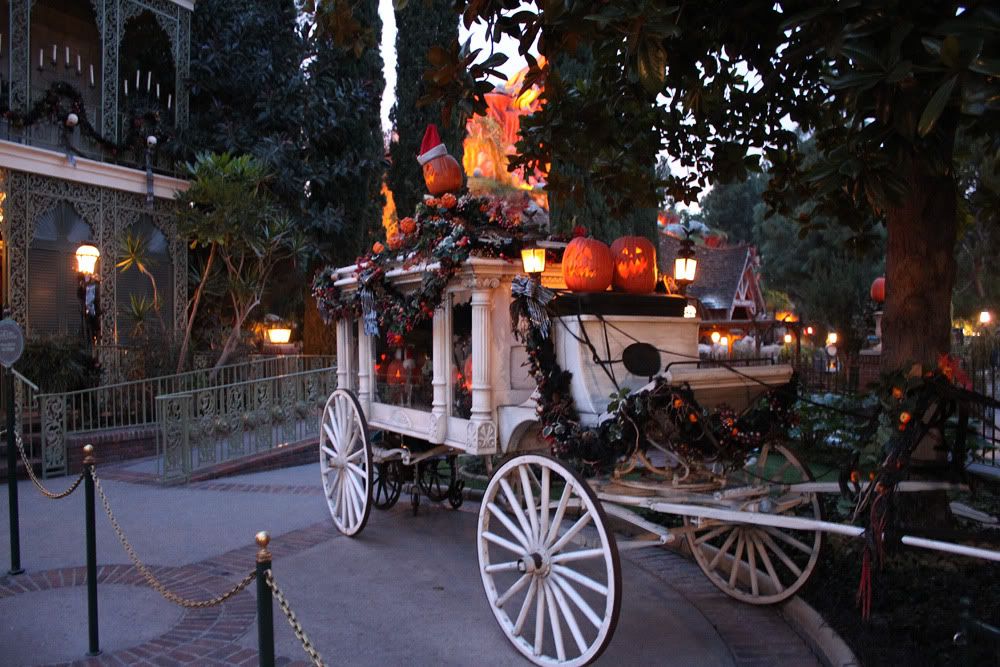 Inside the HM Stretching Room! wooo.