So this is my first TR and it's taken me this long to figure out how to do it!
My DH, twin 6 year old girls and my in laws went to DL over the week of Thanksgiving. Since my FIL used a wheelchair it was a whole new experience. We moved slower and didn't get around the park as easily but yet the passes to get on rides were kinds cool! below are pics from our week.
When we first got to the park we ran into two familiar faces.
Chistmas parade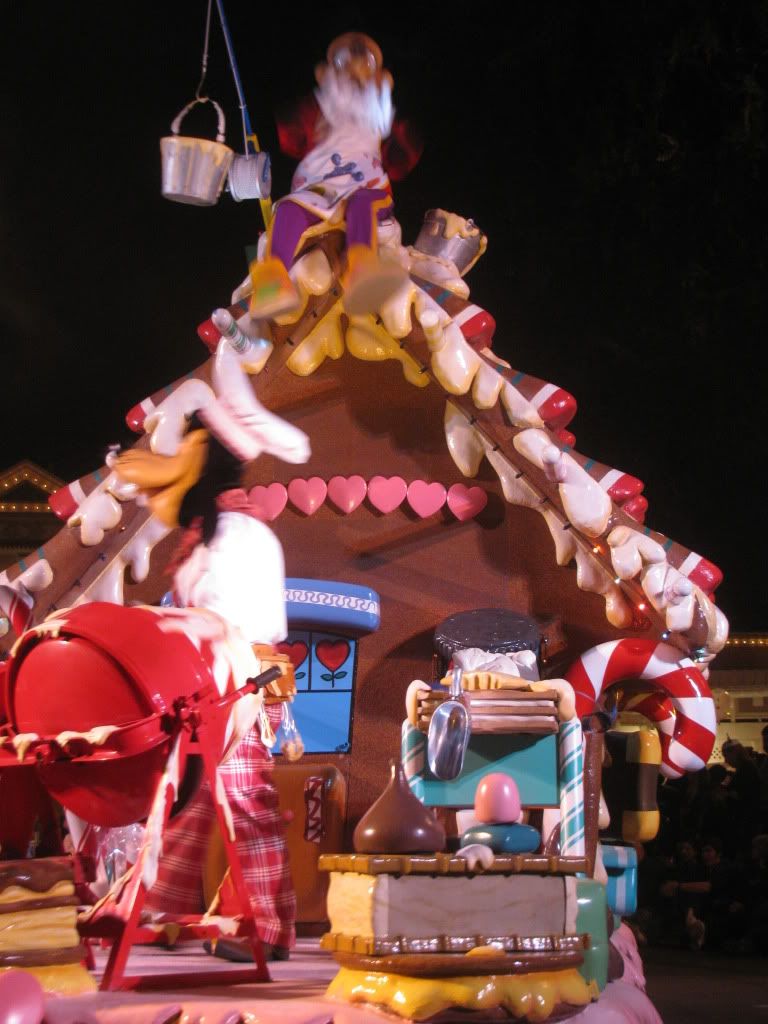 We waited for 2 hours for fireworks and they were canceled. We got some nice castle pics though.
fancy candy apples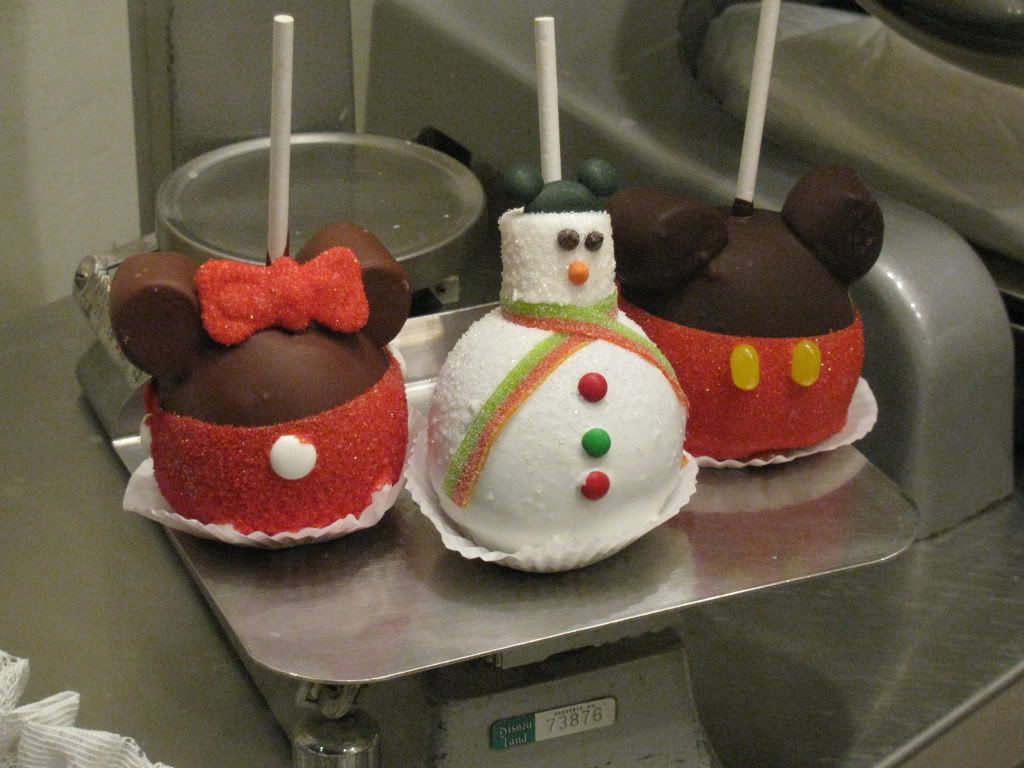 Gorgeous tree! Wonder how long it would take to decorate.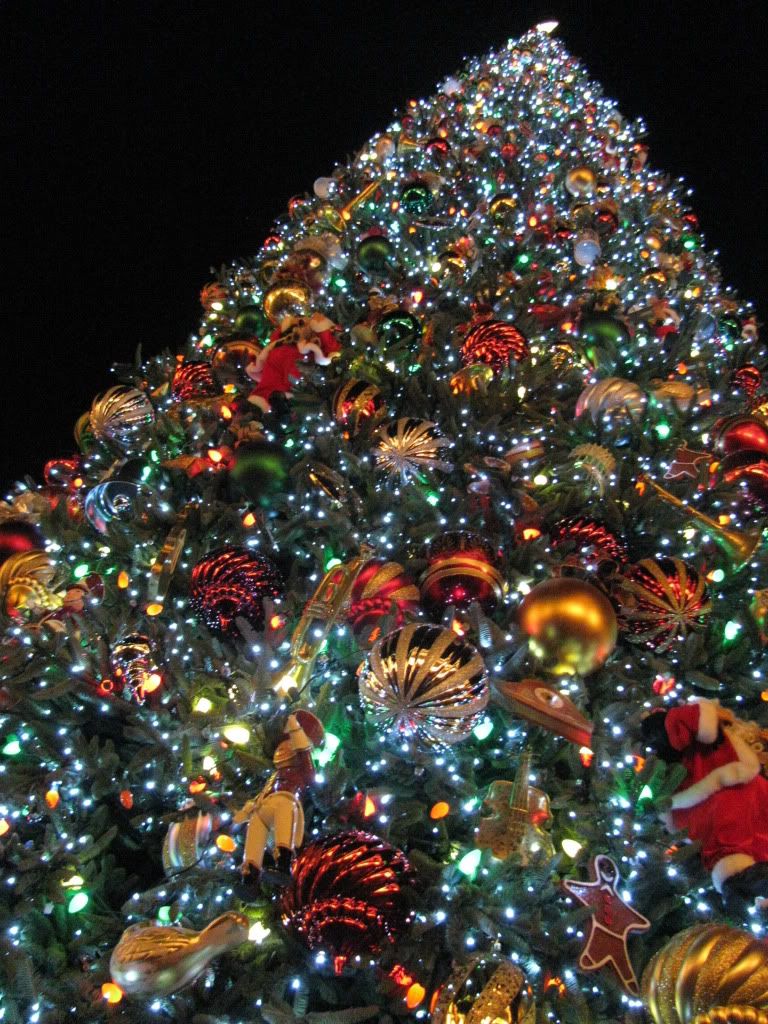 It's a Small World was so beautiful! this was our first time seeing it.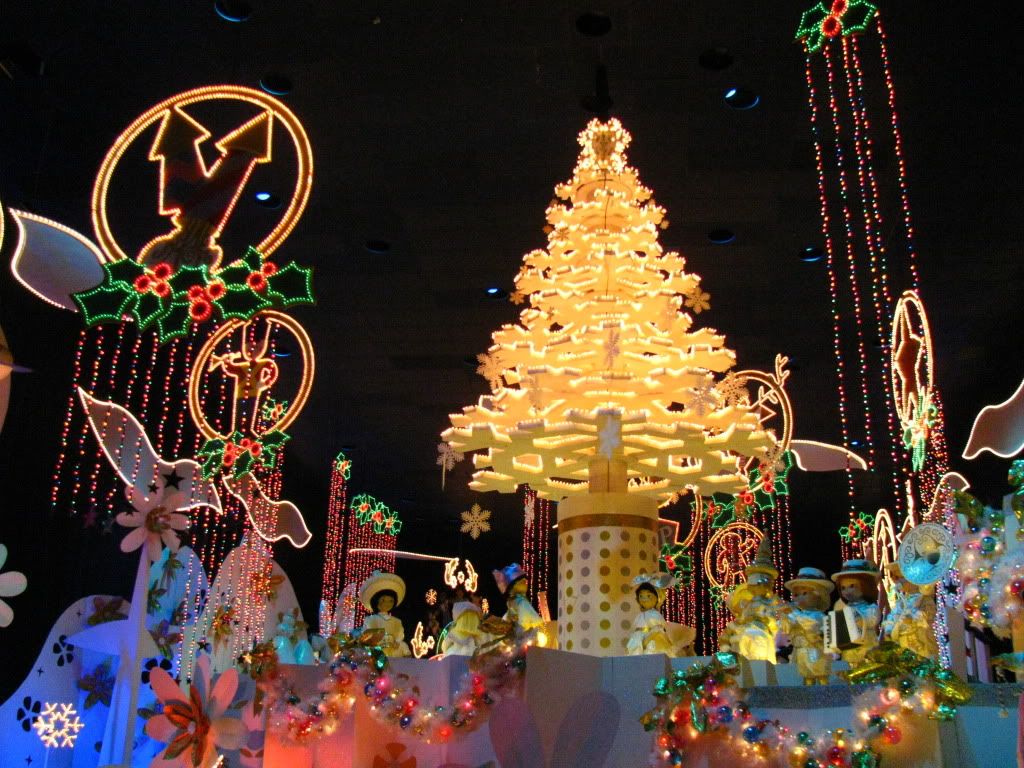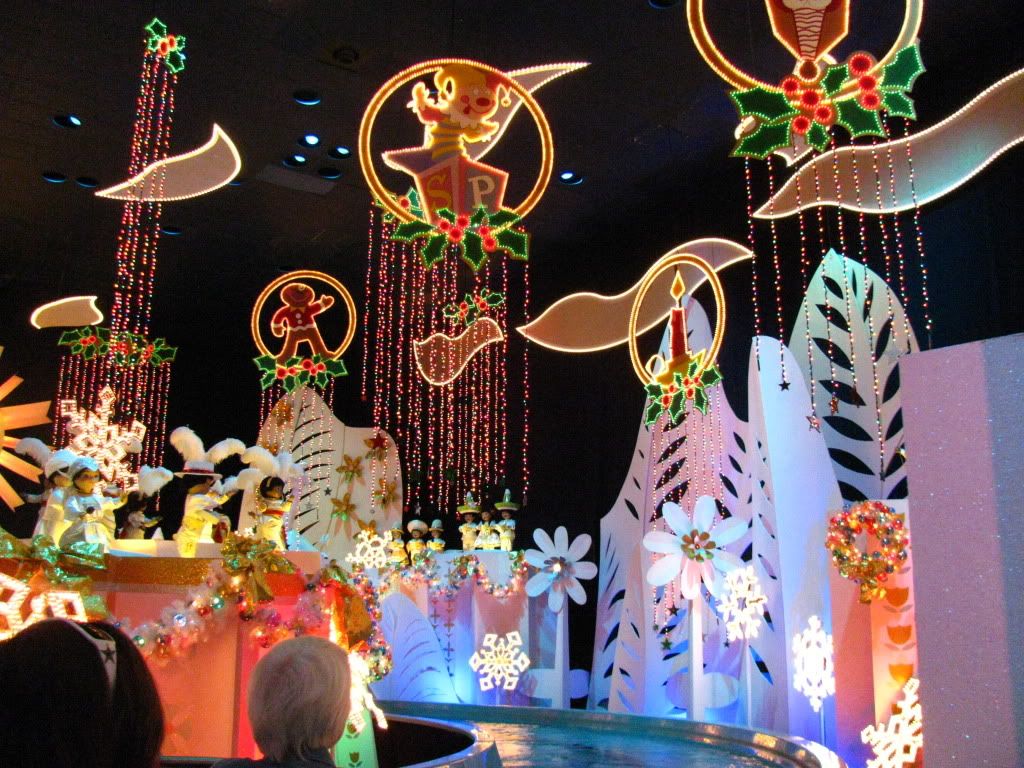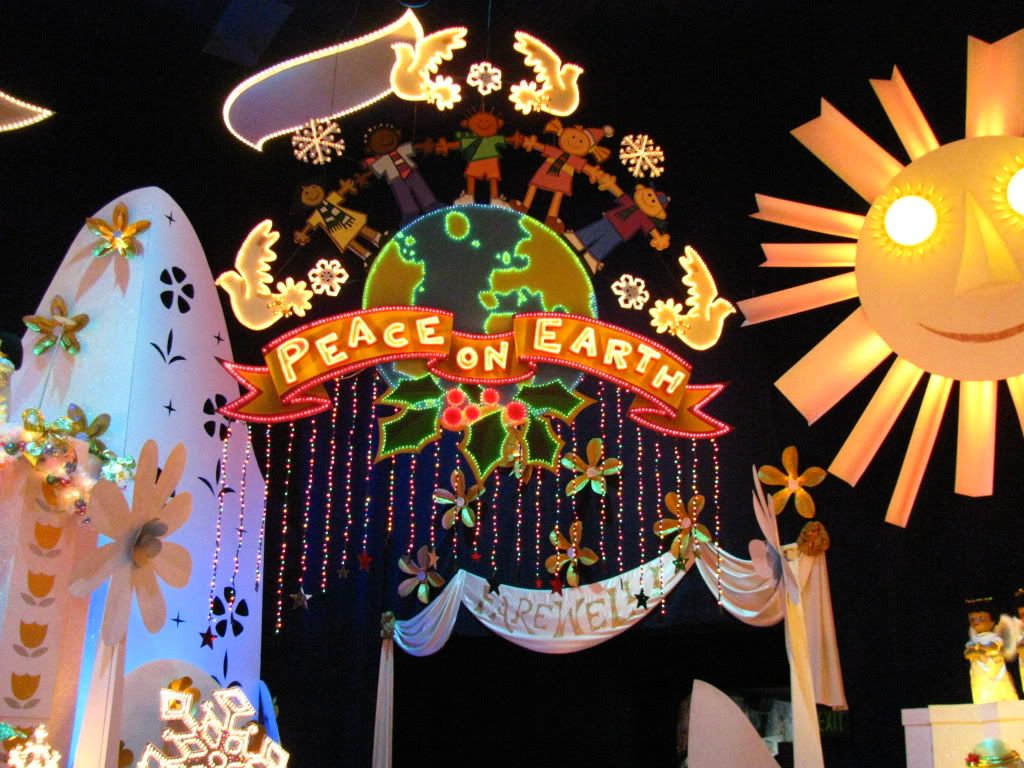 We saw the plaid with this lady a couple of times....is she someone I should know? I have a feling I am going to be embarassed for not knowing!
Castle snow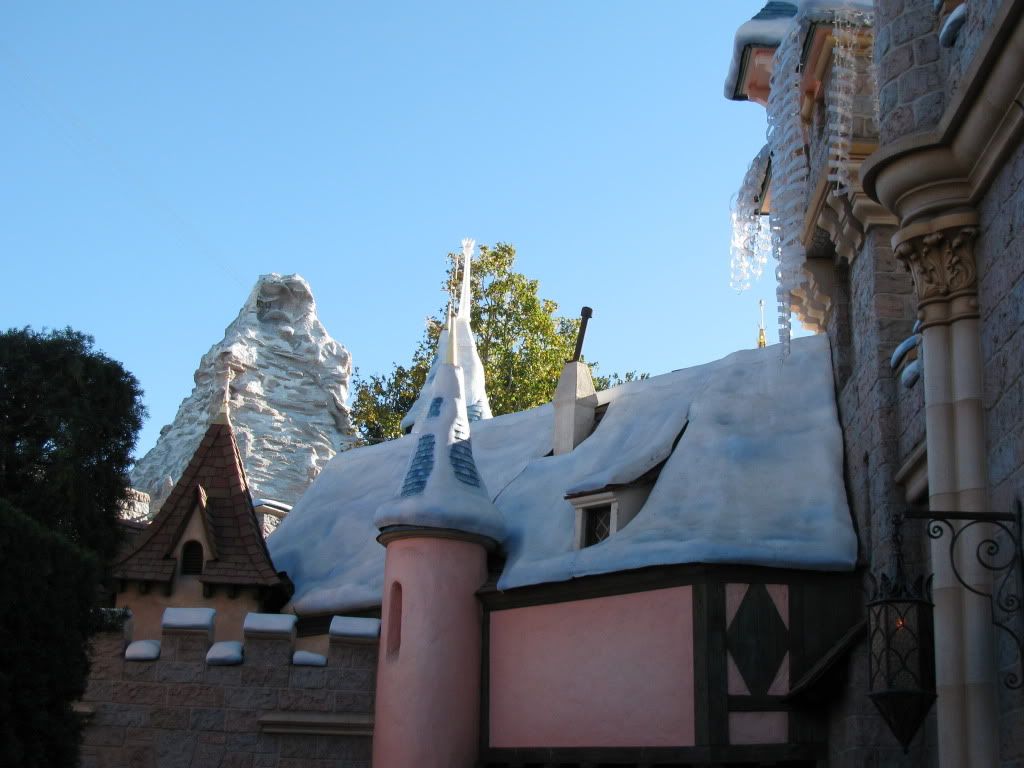 We saw the thanksgiving parade where they showed off the pardoned turkey.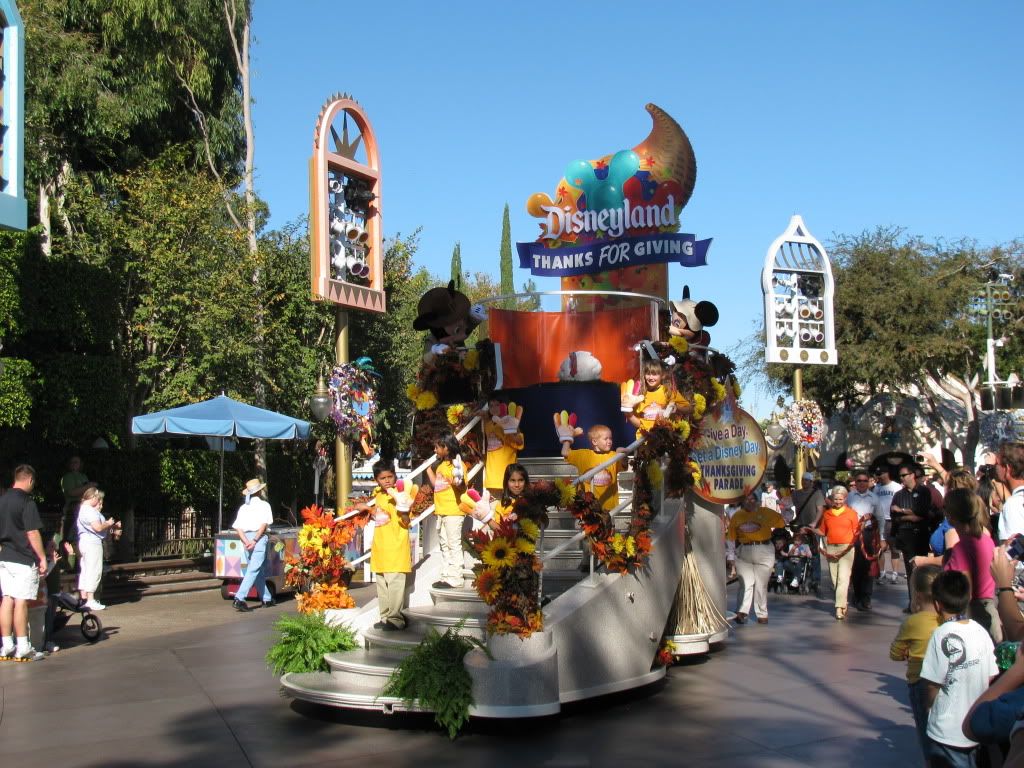 the turkey is up on the float but we never got a great pic. I have to admit being a little disappointed that there were no characters for this little parade.
Of course we had to see Santa and the reindeer. This is the reindeer in case you're confused.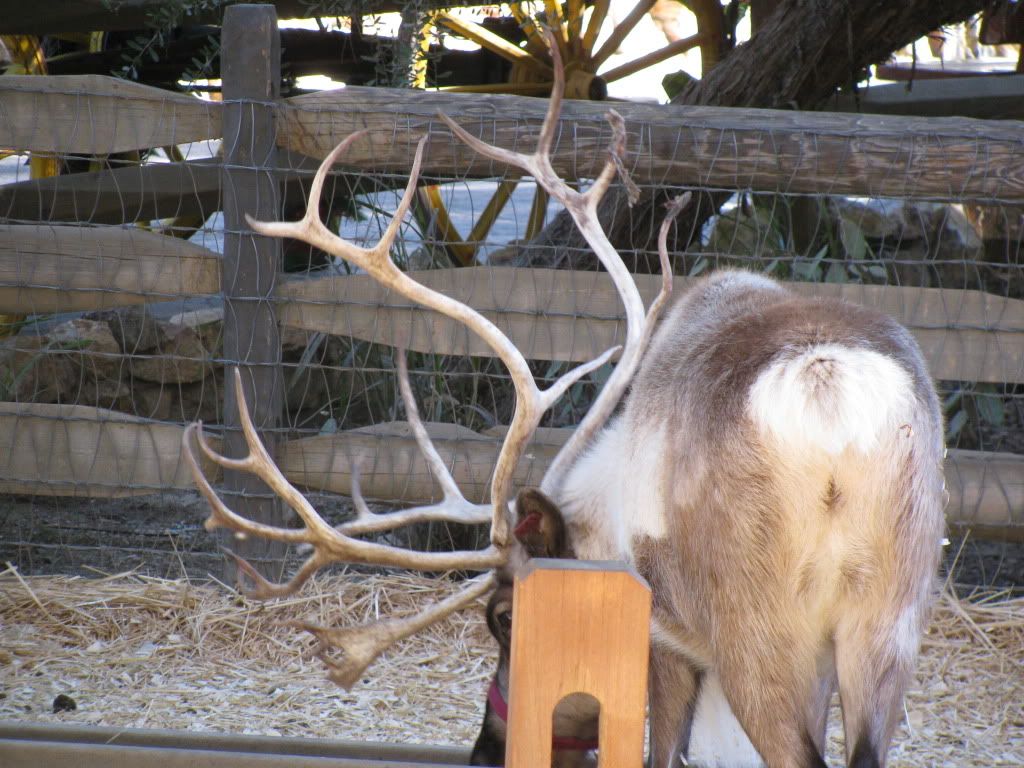 Now Santa and my girls
We don't think he's a relation, but we're not sure !!!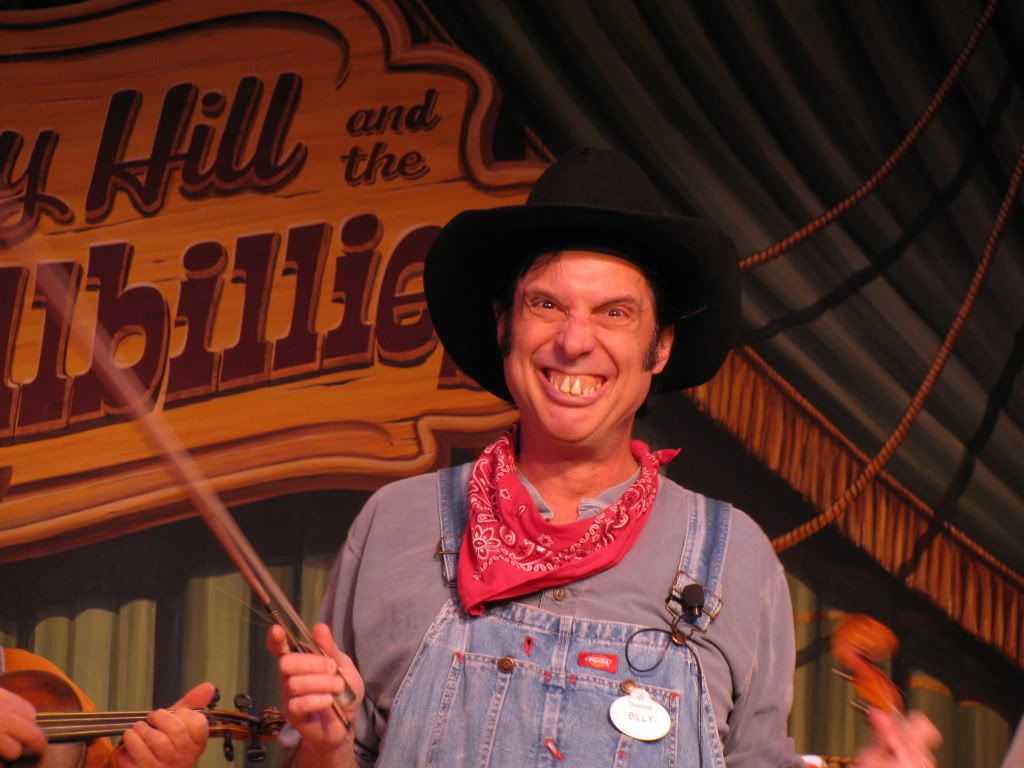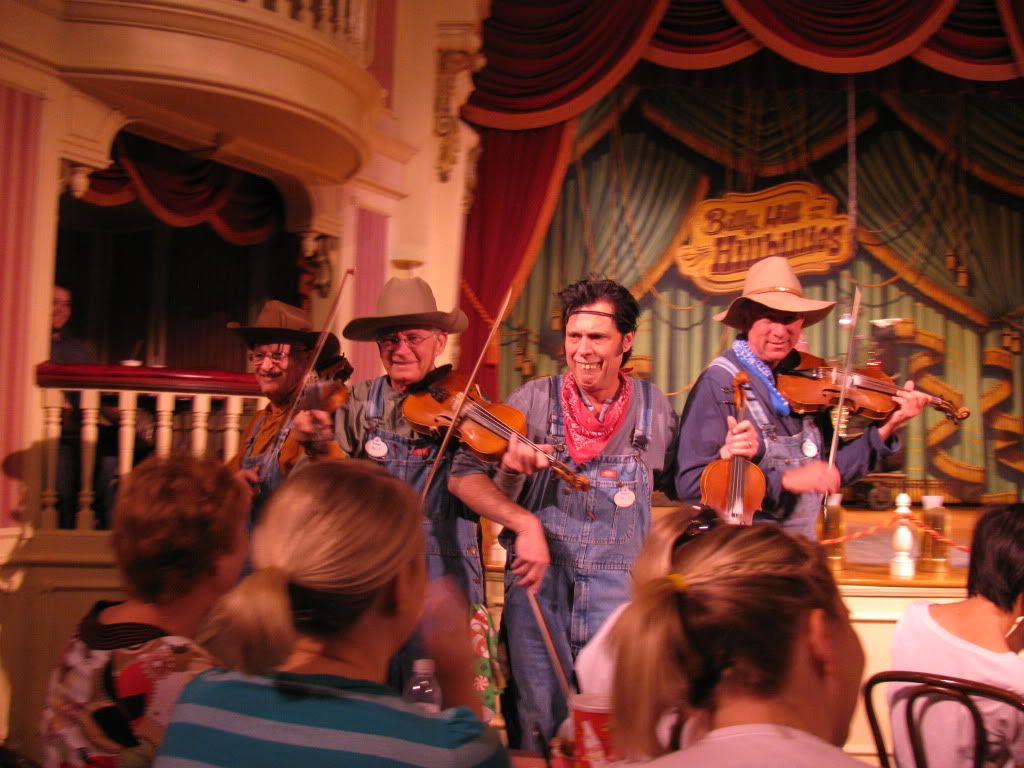 On Thanksgiving we had lunch at the DL Hotel. It was very cool. They had buffet table all around the room and characters in each corner that changed every half hour. We saw Donald Duck, the three pigs, Pocahantus and the Brother Bear bears. They had typical Thanskgiving food along with multiple salads, pastas, desserts and a kids' table.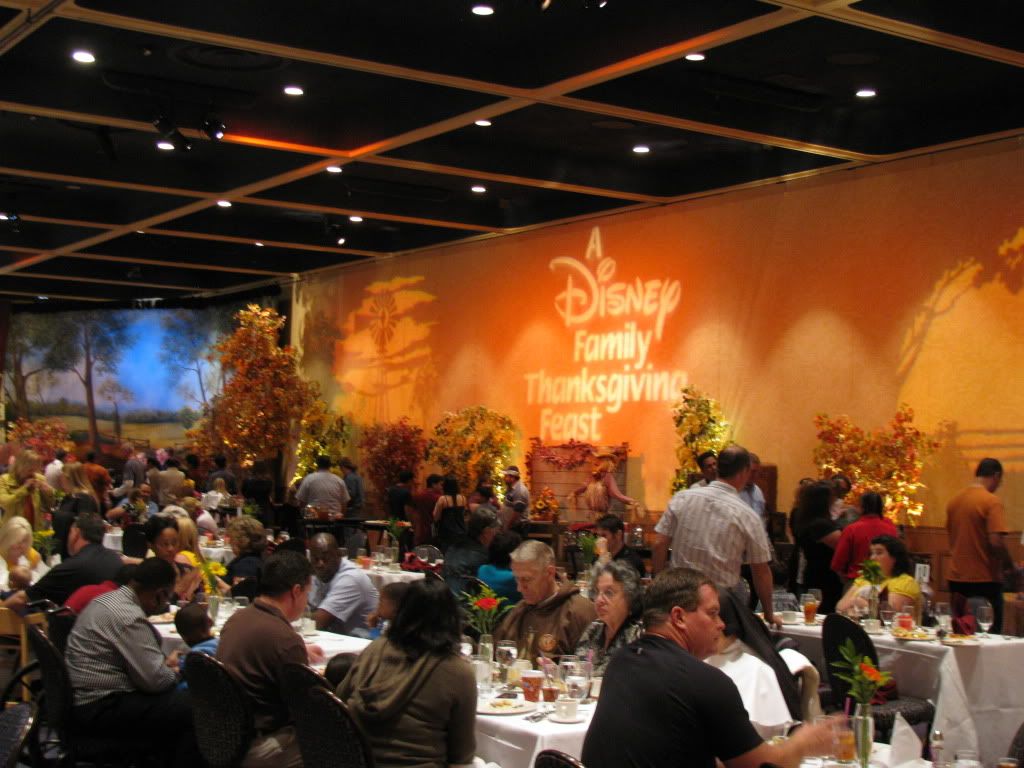 Side dishes
Carving station
Breads
Kids' table
Dessert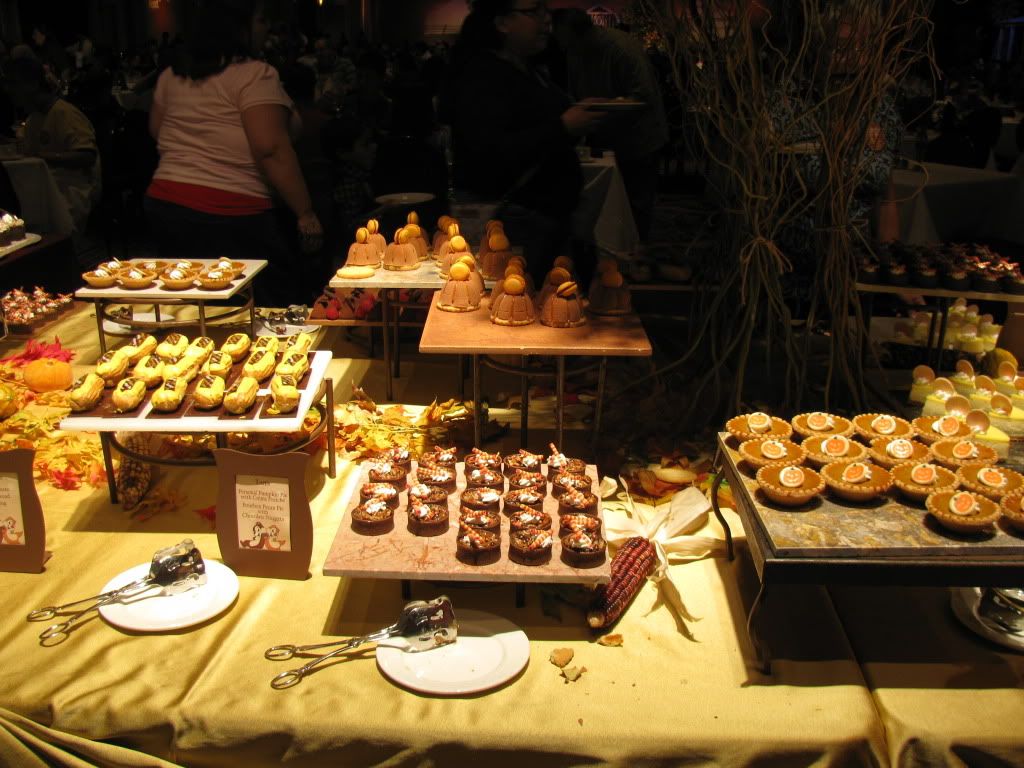 After lunch we went back to the park because we had tickets to be part of Tiana's Jubilee. We had gotten them that morning while waiting for Billy Hill and I was so excited!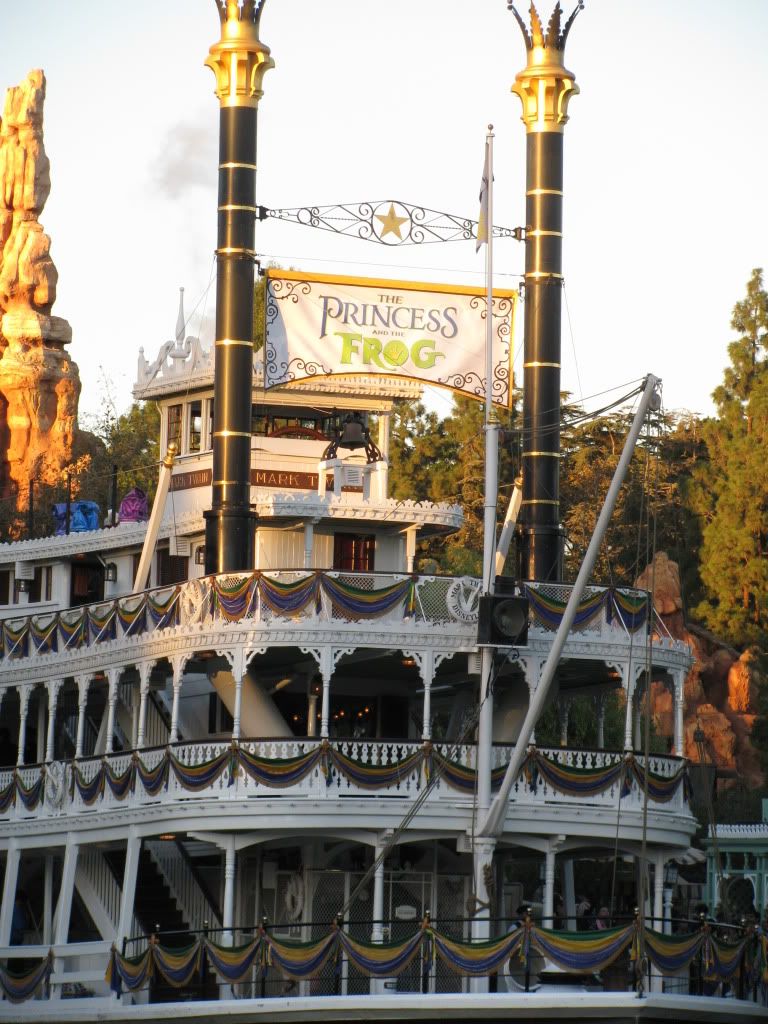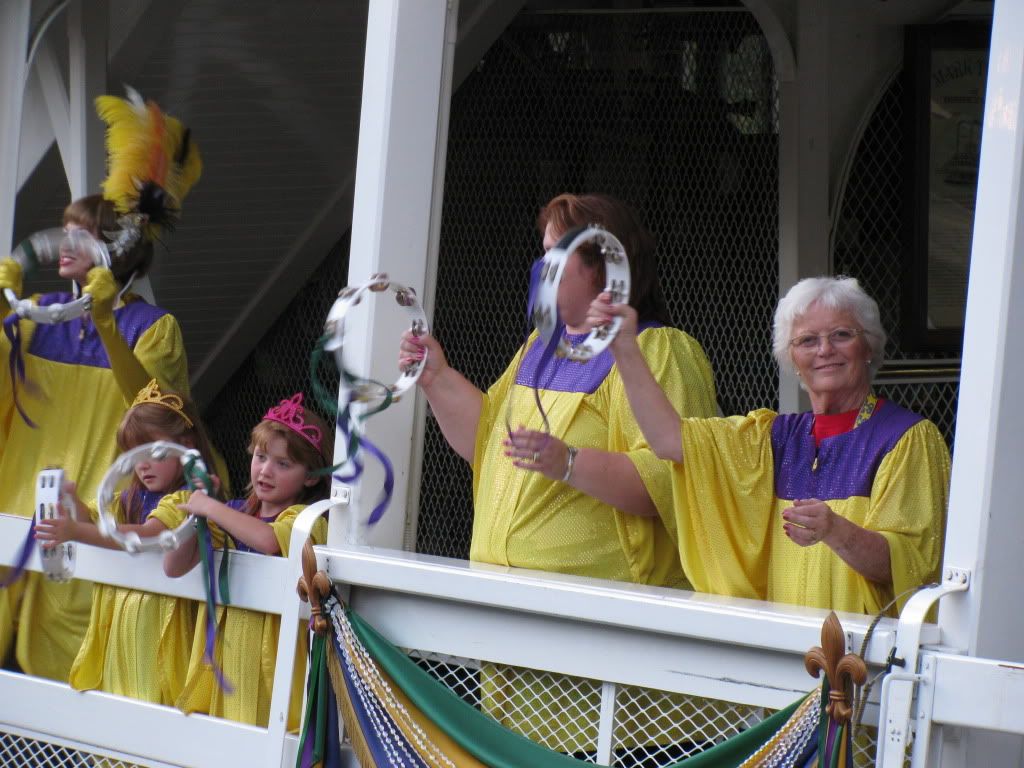 After being canceled most of the week we finally saw the fireworks.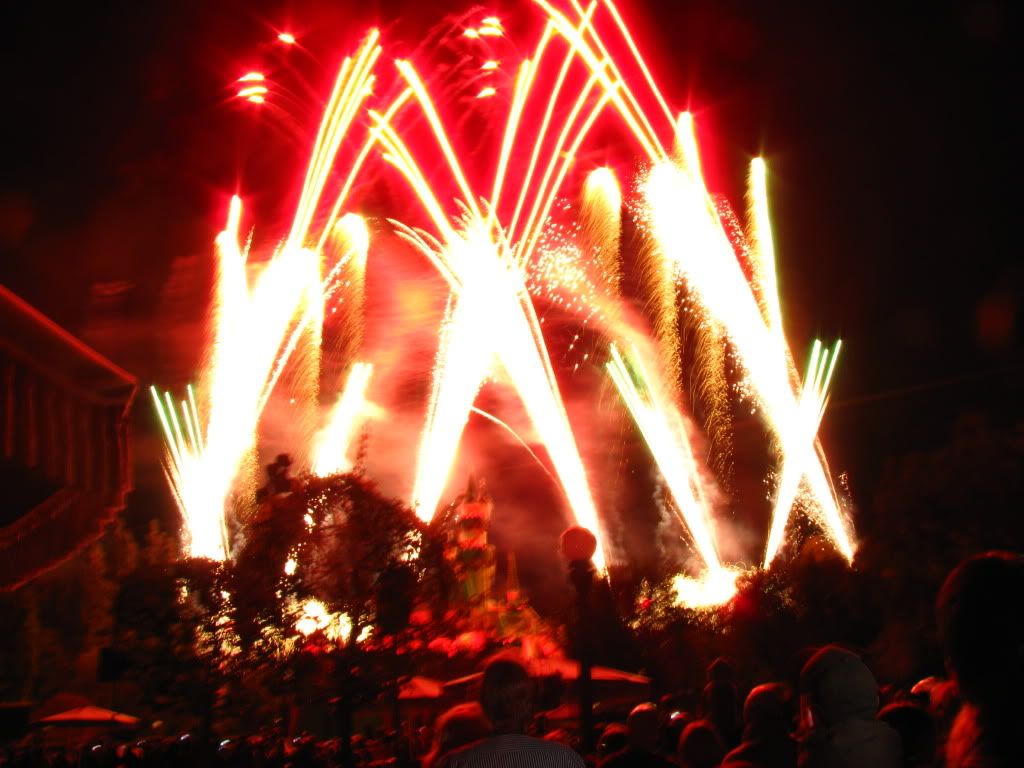 On our last day we saw the Alladin show.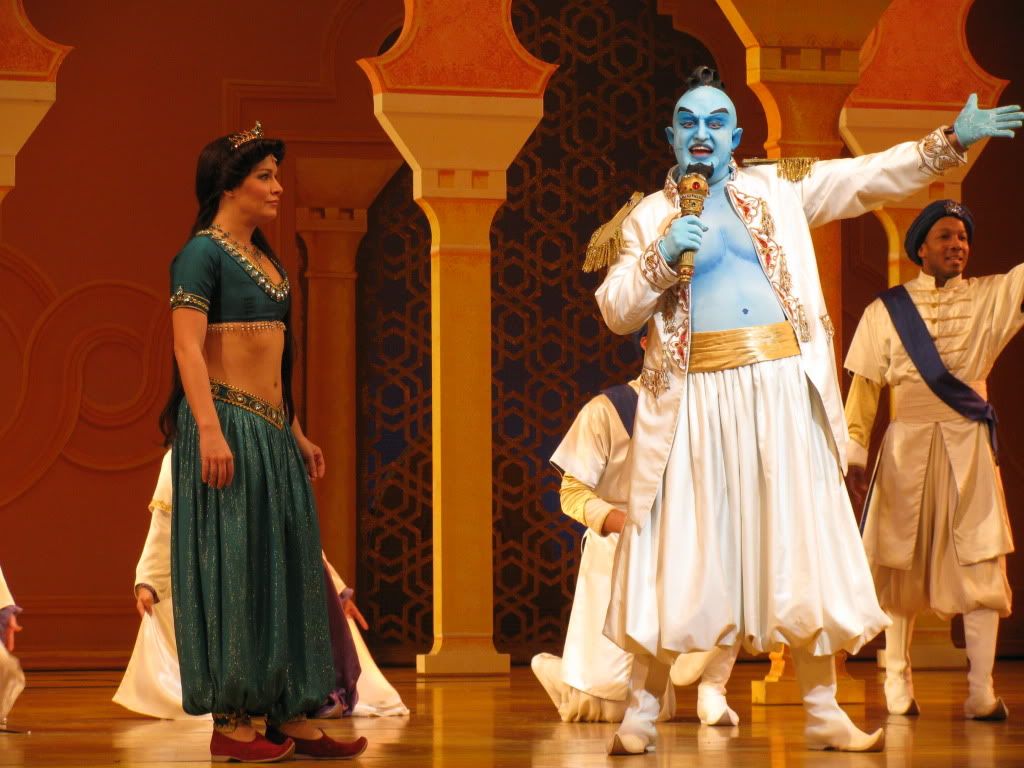 That night we saw an Elvis impersonator who was wonderful!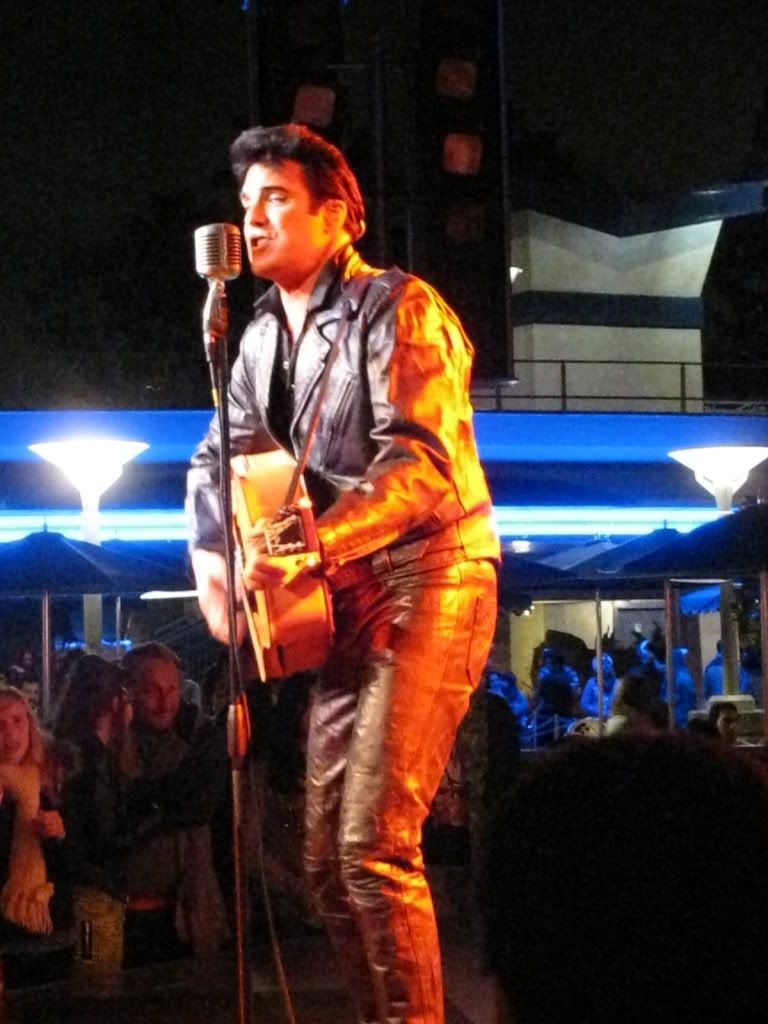 Okay, that's it. We actually ended up with more then 600 pictures from the week so I get to spend Christmas vacation scrapbooking those! Thanks for reading