First of all, I apologize for the quality of these shots as my time was limited this morning and I just grabbed my Canon Powershot and shot everything on auto as I was really short on time. I was on my way to work when my curiosity got the better of me and I made a quick trip over to see what was going on with the Rivers of America.
It took me a bit longer this morning as the traffic from Mickey and Friends was backed up down Ball Rd beyond Harbor this morning as traffic flooded in from all directions. I felt really bad for those who were coming North on Disney Way as the signal only allows about five cars through at a time. The back up on Disney Way looked like it stretched all the way down to Katella and beyond. For a time, it was simply gridlock at the intersection of Ball and Disney Way from all directions, as in...the light would change and no one would move. Not sure if they cut back on the number of CM's in Mickey and Friends, but I have rarely seen it that bad. Funny thing is, it wasn't that crowded in the park. Once you were able to wait out the 45 minutes to an hour parking, the crowds were much more manageable.
So....when I entered Frontierland, it was bizarre to see the green refurb fence in place of the dock, TSI, and the river.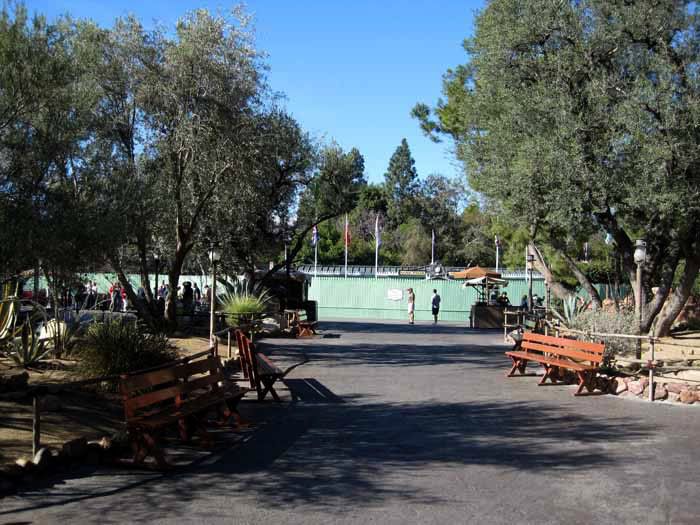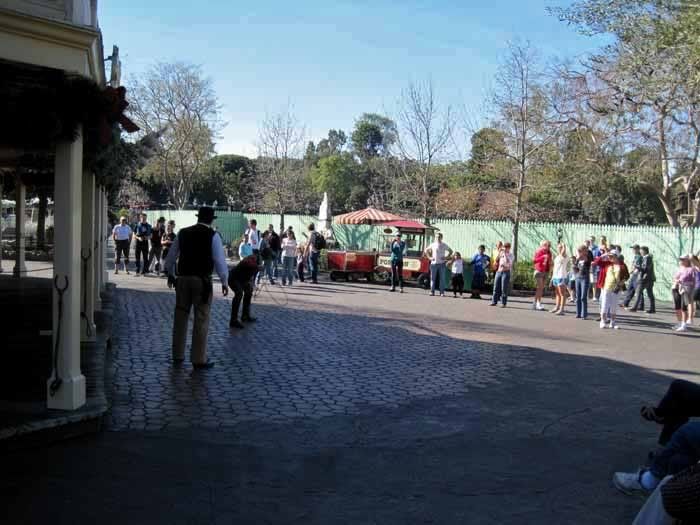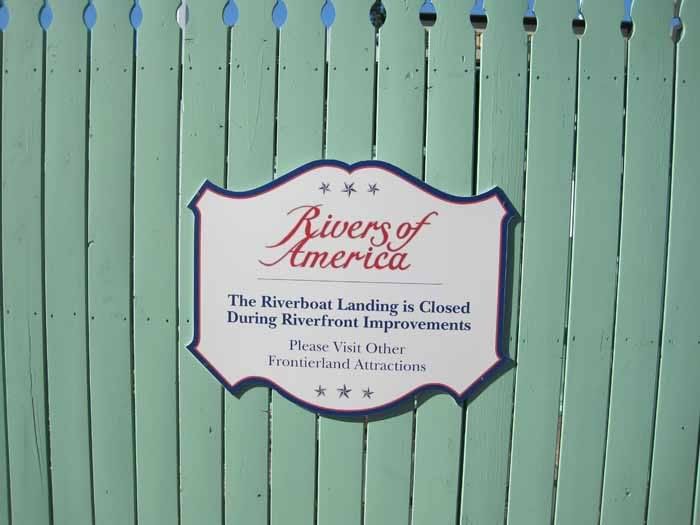 It stretches from just in front of Big Thunder...
and runs all along Frontierland...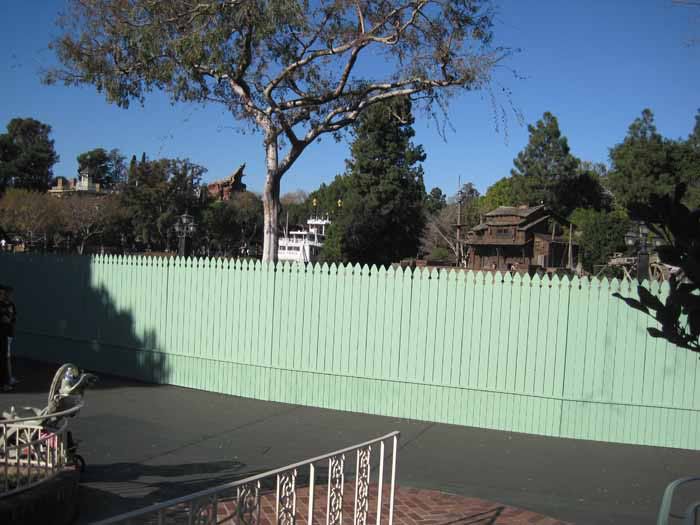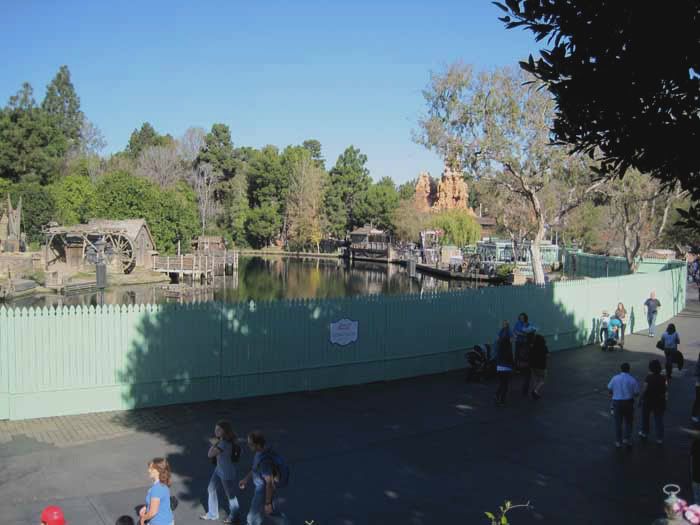 ...down in front of NOS...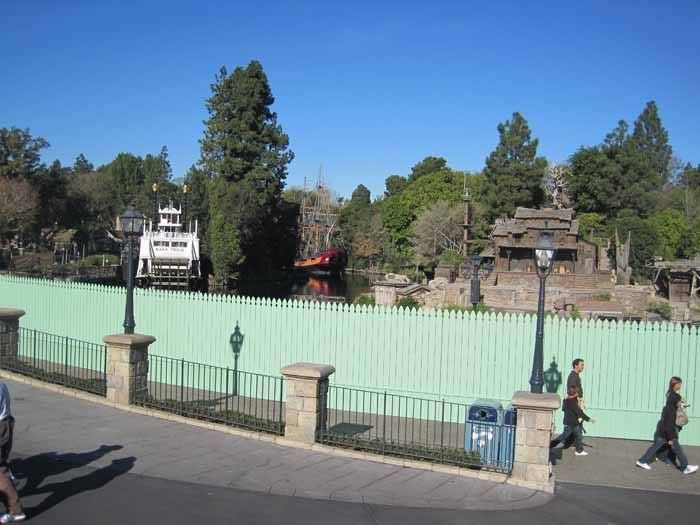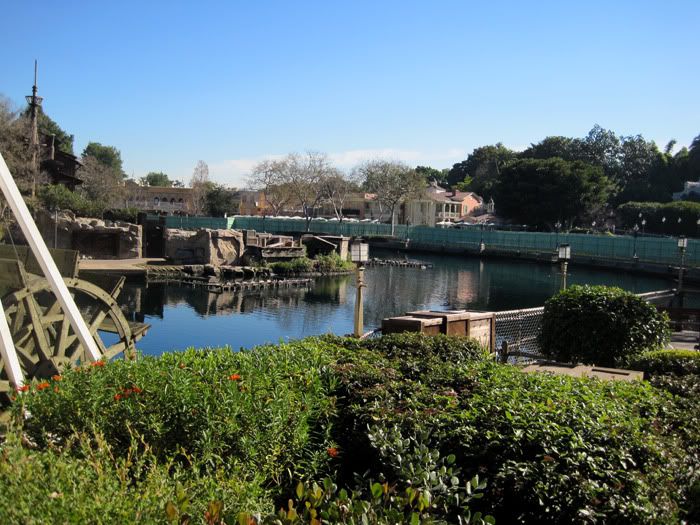 ....and comes to an end in front of the smoking section next to the raft landing.
The Mark Twain is parked in Fowlers Harbor, while it looks like the Columbia will have to wait it out in front of the canoe dock...
As you get to Critter Country, there is a screen that is set up just behind the fruit stand and continues to block the view from the Hungry Bear: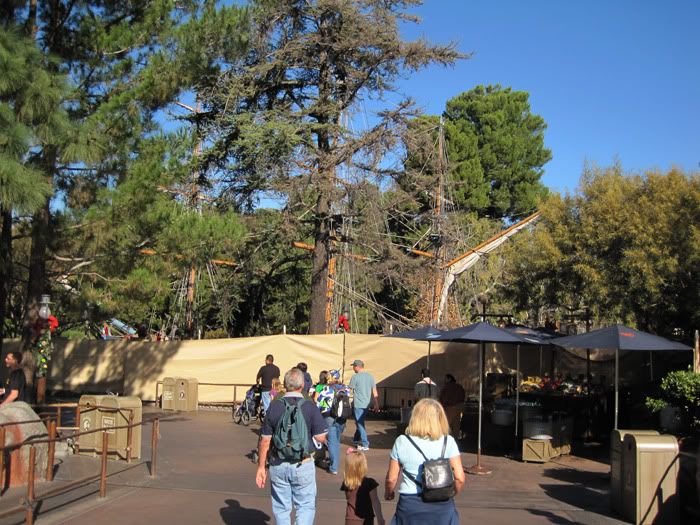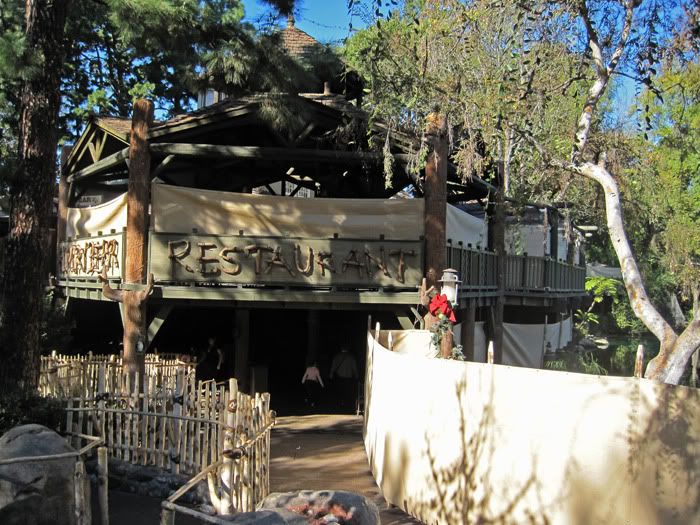 The water was already down about a foot as of 11 AM this morning.
One of the issues for the Hungry Bear will be the interesting...um...fragrance that is already coming from the River. If no more water is coming in and as they drain to the sludge that has built up on the bottom....whoooooo boy. Not sure how much I'll want to eat there with no view sitting next to something that smells like....who knows what.
inch:
More photos down on post #10.....