Good Morning Micechat! I went to the park yesterday and had loads of fun. Despite fears of a crowded park the past few days, the park wasn't actually crowded at all and was able to do some things that I couldn't have done on a weekend. I went with my sister and her boyfriend around lunch and left as soon as the park closed. We parked at the Donald Floor at the M&F Parking Structure and since the tram lines were long, we opted to use the monorail in DTD since I already have an AP and they were CM's.
When we got into the park, the first thing we did was the Casey Jr. Train. I clocked the line for Casey Jr about 15-20 minutes at best. Next, we went to the Indiana Jones Adventure where the line was precisely 25 minutes as stated on the sign. Before we splitted up, I took them to see Great Moments with Mr. Lincoln since they haven't seen it yet. And I got to tell you, they really love that show. They vowed to sit in the front next time to see the Lincoln AA up close.
They went to DCA while I stayed in DL. I went to Pixie Hollow for the first two rounds of the year. The line wasn't bad both times. I clocked the line in the first round about 15 minutes. When I went in, the first one to see was Fawn. She suggested a mushroom pose since we haven't done one yet.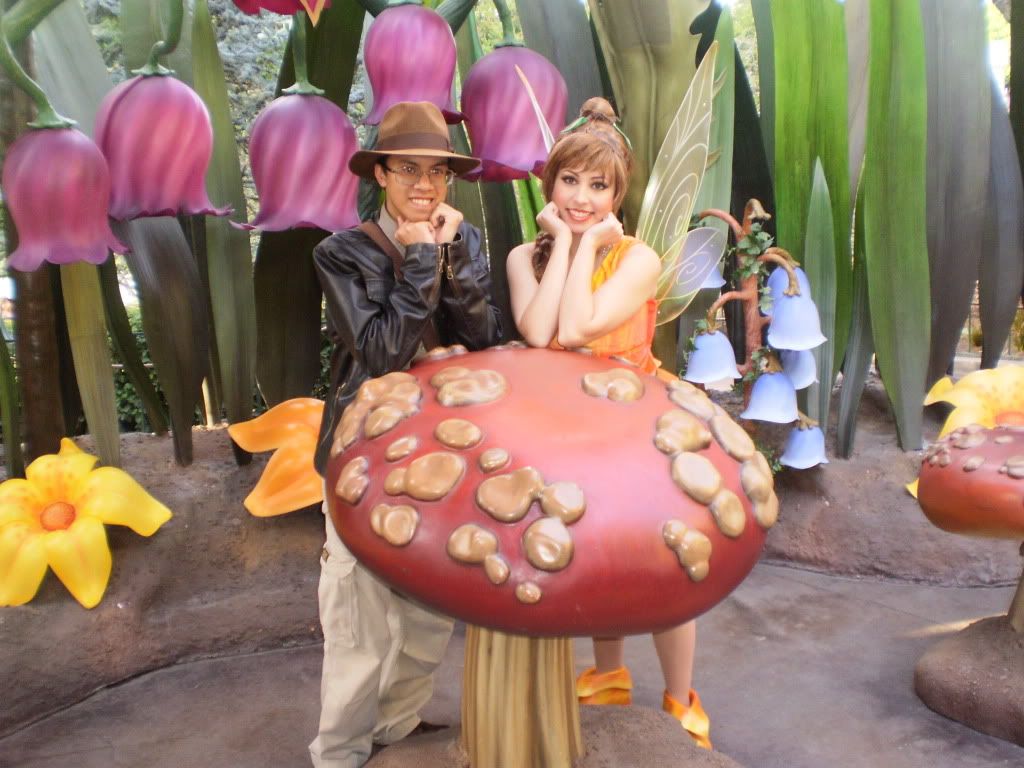 Then I went on to Tink. Terence went back in for now and he would be back out later as the CM told me before I went in. Tink asked me what would be the highlight for my visits. She asked if it was IJA or meeting her. We thought about it for a minute.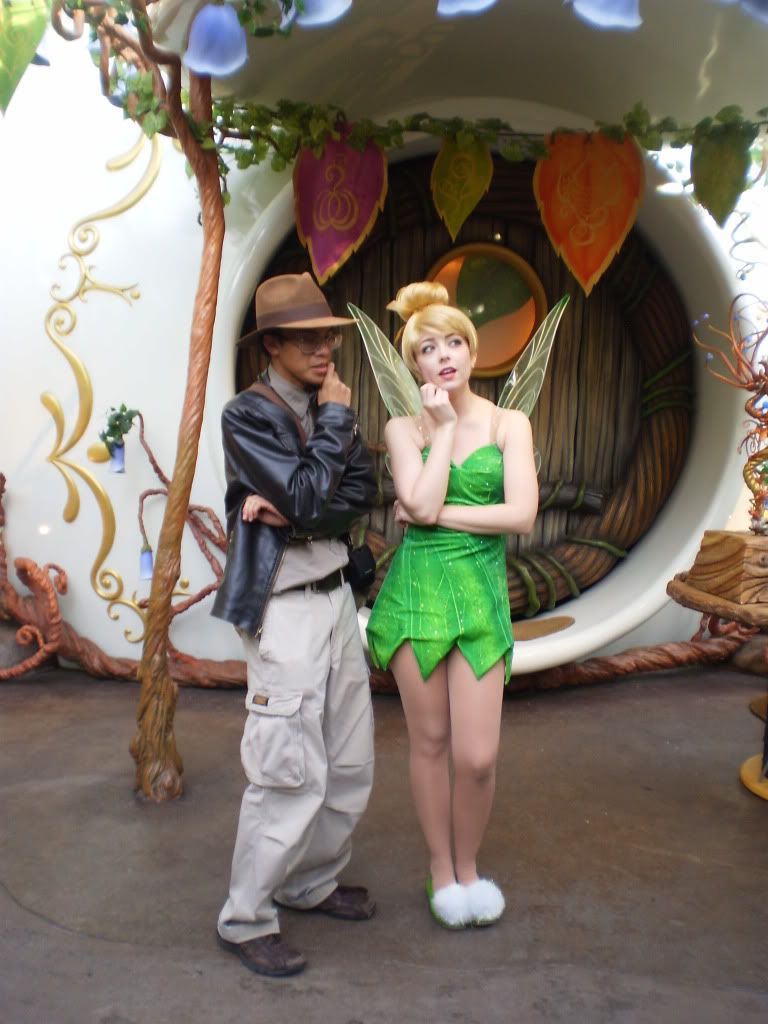 Now honestly, since I started going to PH, I'm pretty balanced on what is considered the Highlight of my days at DL. From Murphy, to Tink and Indy, there all good. But truthly, now the highlight is seeing Tink. And she guessed it correctly. We then took our pic and I left.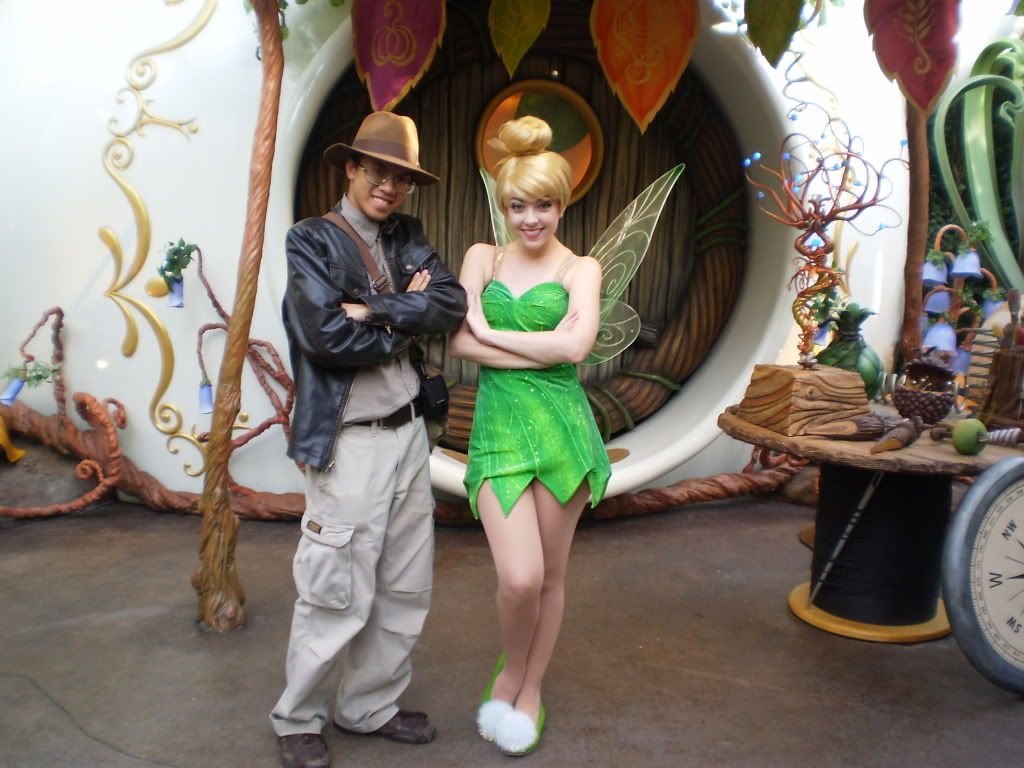 Now heres the interesting part. Normally, I go to PFF after PH had closed for the night. But since PFF closes early, I decided to go to PFF right away. The line wasn't bad this time. I clocked the line about 25-35 minutes. I spent most of the tme in line by watching Sonny with a Chance on my Mobile Phone TV
. When I went in, the first one to see was Cinderella. We chatted a little bit about my day at that point.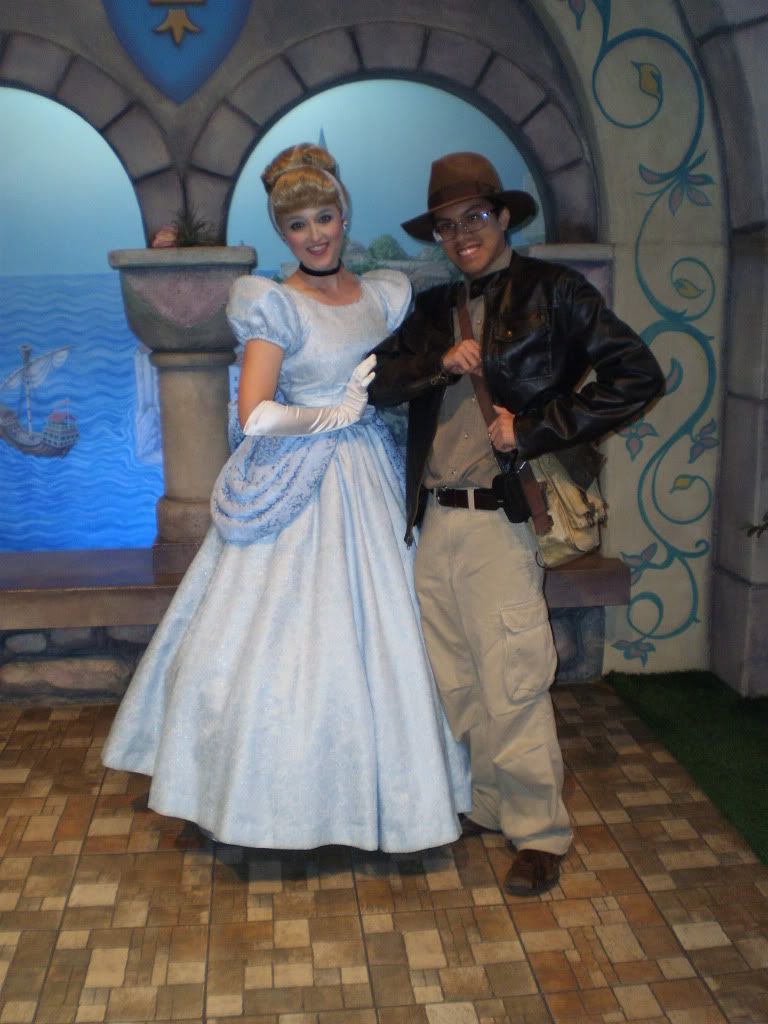 The I went on to Snow White who hadn't switched out with Mulan yet (I saw her at the end but I didn't get a pic with her)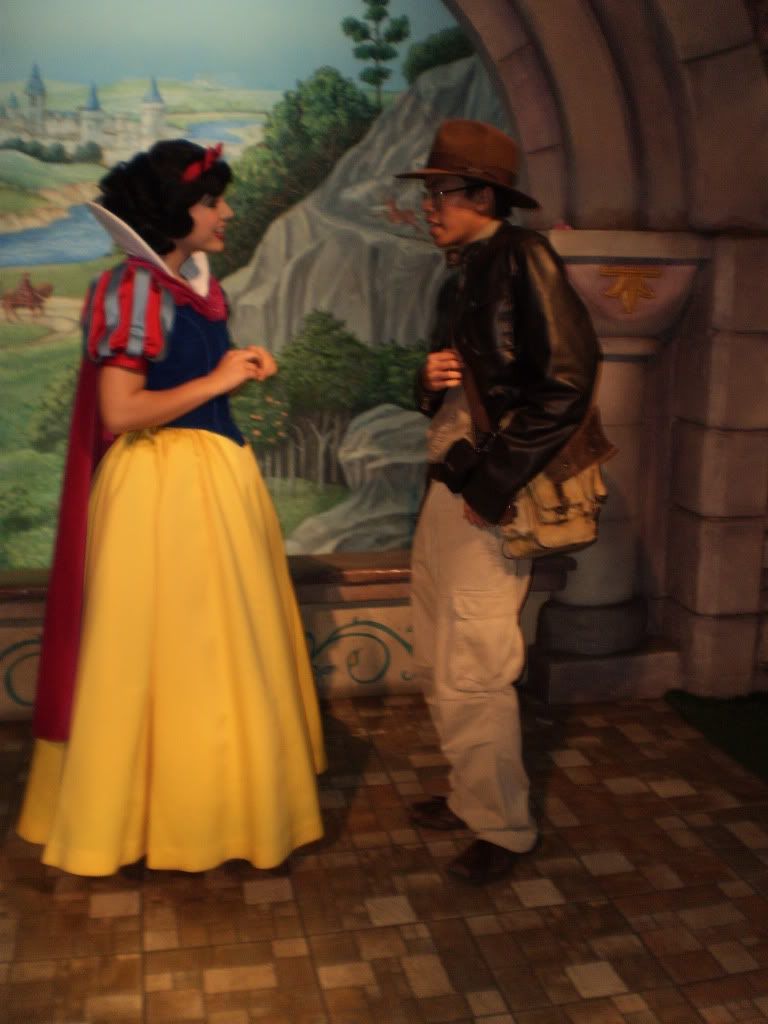 Snow White was really a talker! Besides talking about my day, we also talked about my Christmas Day and new Years Eve!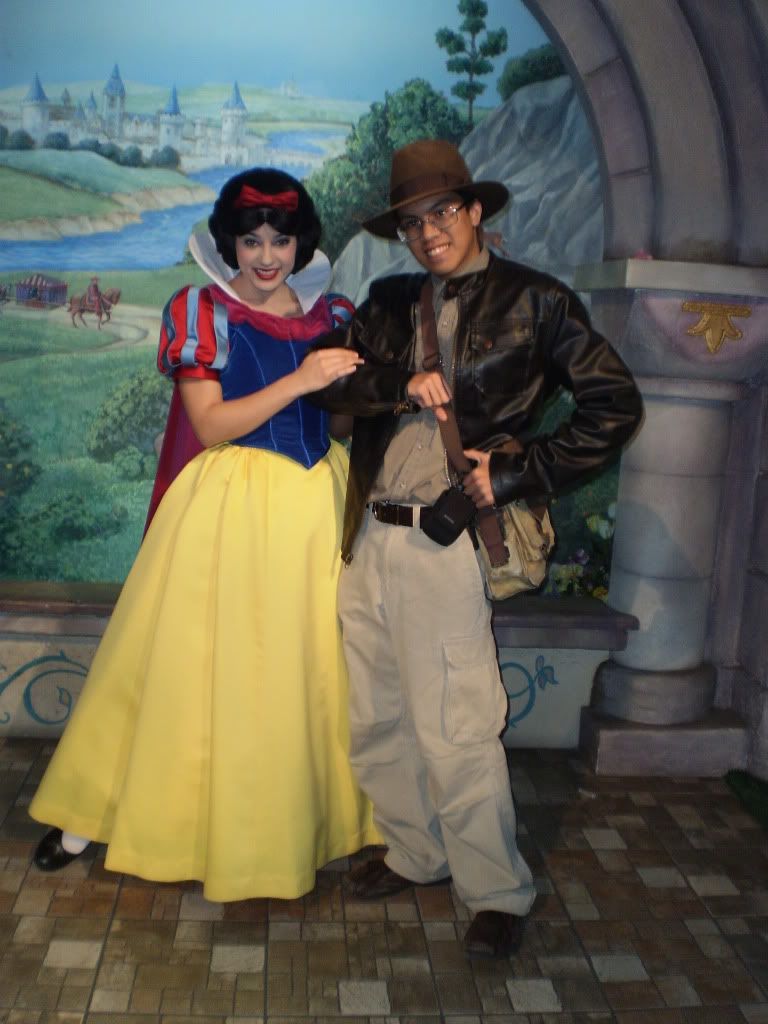 The the last princess to see was my favorite princess: Aurora
More Coming Up!