A Sneak Peek to Disney's California Adventure Future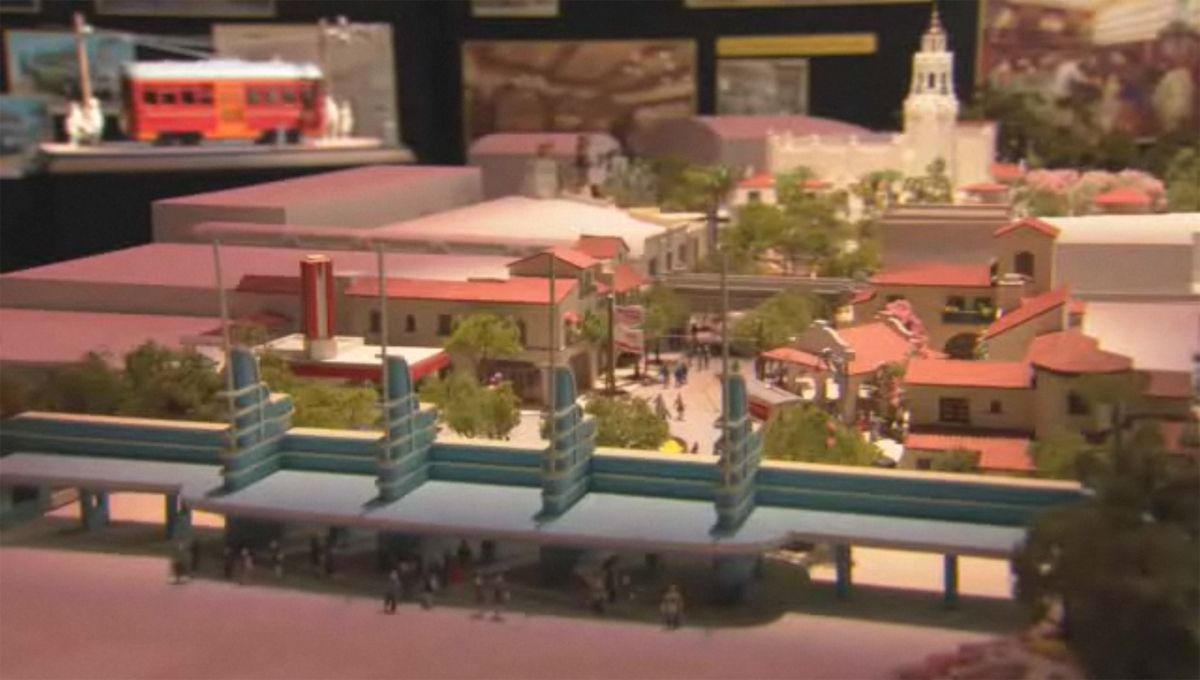 The Disney Parks Blog was obviously created by Disney to control the release of informations, but there is nothing wrong with that, it's their company, it's perfectly natural. Sometime it looks a bit corporate like last friday article about "
New Chairman Tom Staggs Visits Walt Disney World
" but generally they do a pretty good job. And sometime we can find interesting stuff like in the January 4th article called "".
The article had a special video about DCA's future, and anyone who watched it in full screen mode and knew to click on "pause" at the right time could discover interesting shots. That's what we're going to explore today - please note that some pictures may not be perfectly sharp as the screen captures were not easy to do.
Let's begin with the future entrance of the park. We all know the entrance model of the new DCA but the shot you can see above - note the red car model in the back - is pretty good. More interesting, this rendering - always of DCA's future entrance - the building in the background is the Carthay Theater.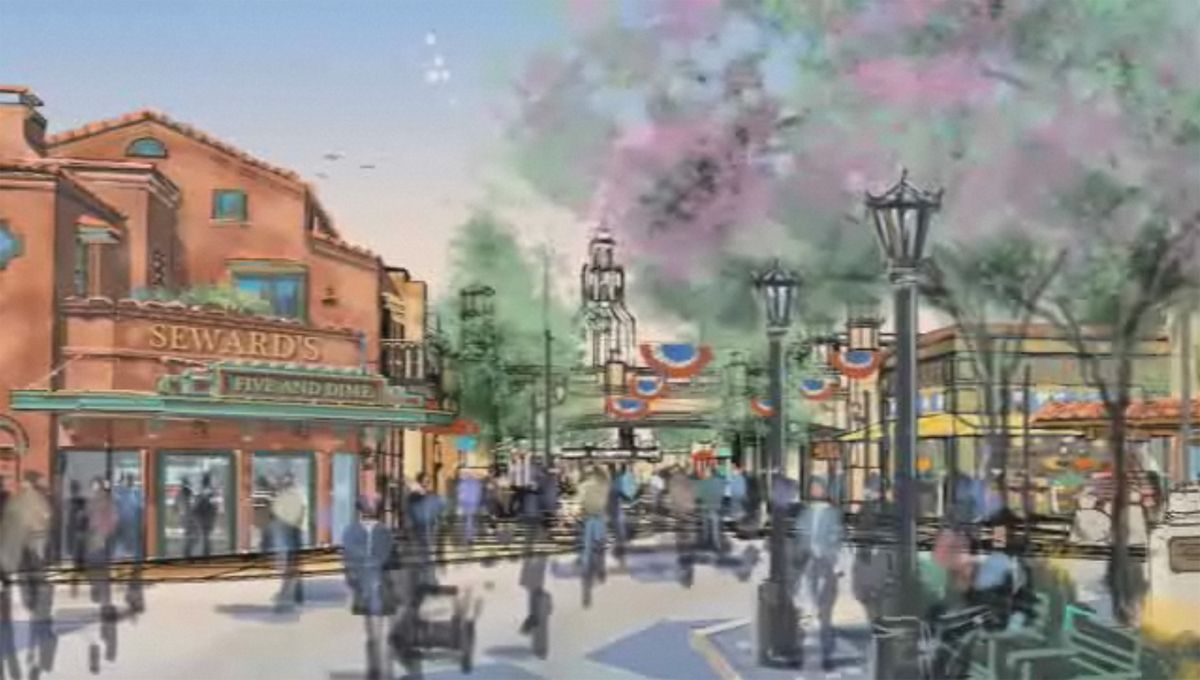 Great close shot too of the Red Car/Trolley artwork. Works for it began recently at California Adventure.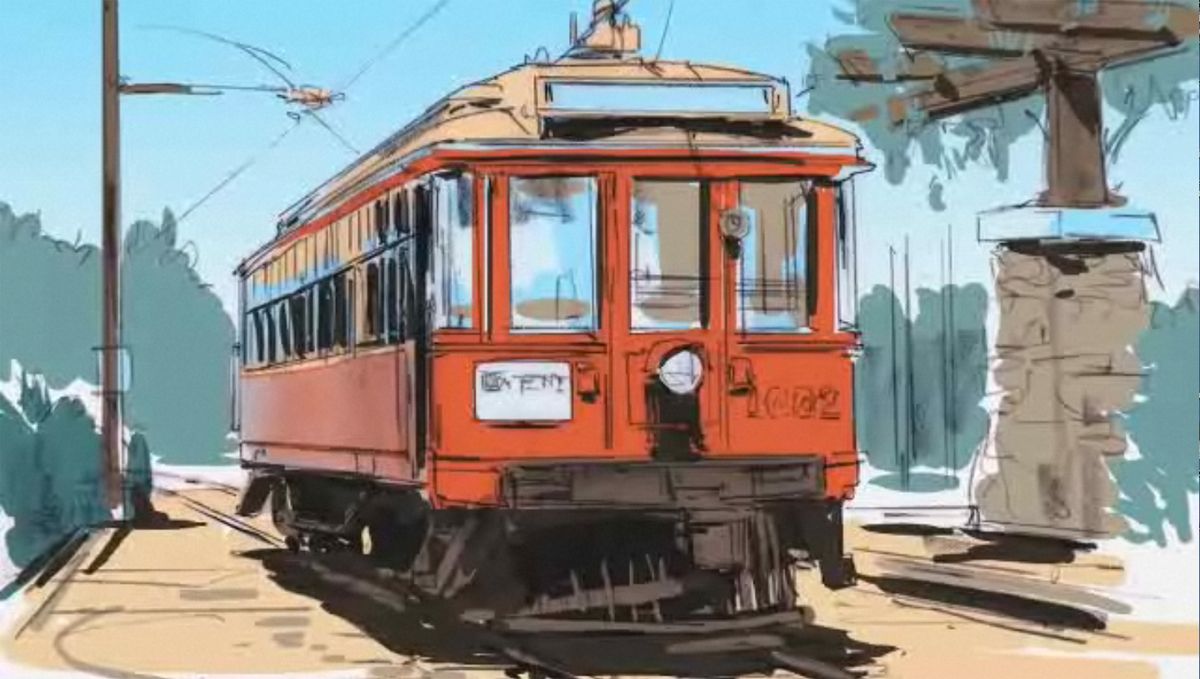 Next on the video, some interesting shots of the awaited Little Mermaid attraction. The rendering below shows the "Under the Sea" scene of the ride with Sebastien...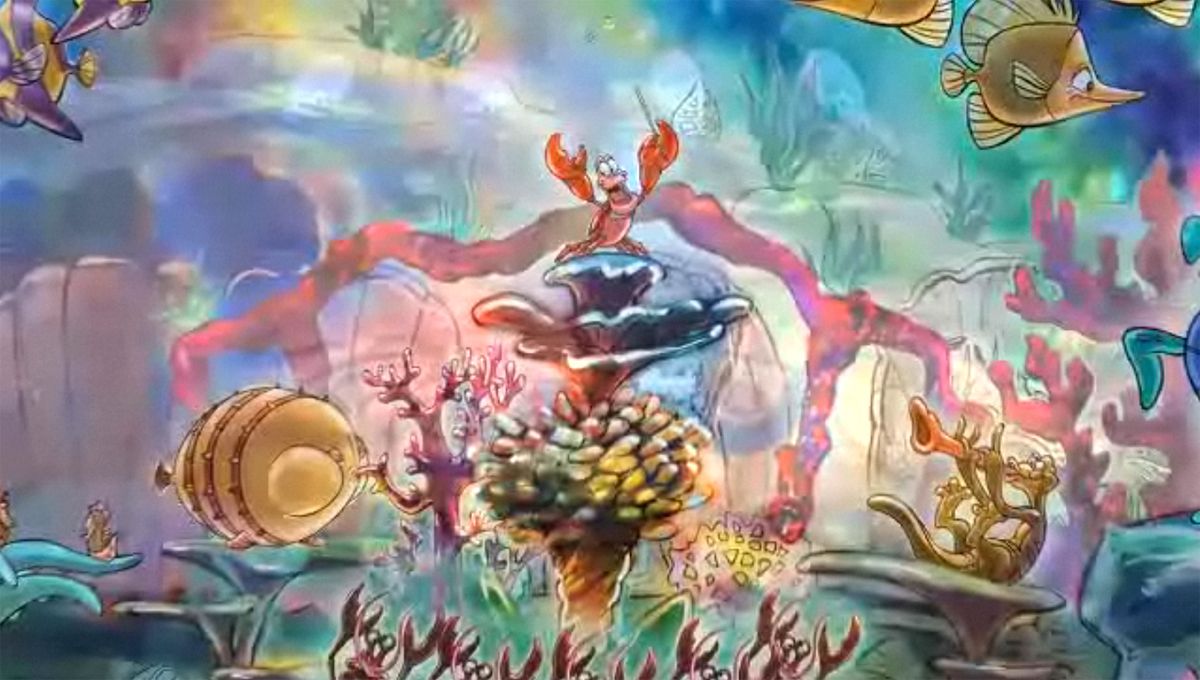 ...just like this picture of an Imagineer at work on the model of the scene.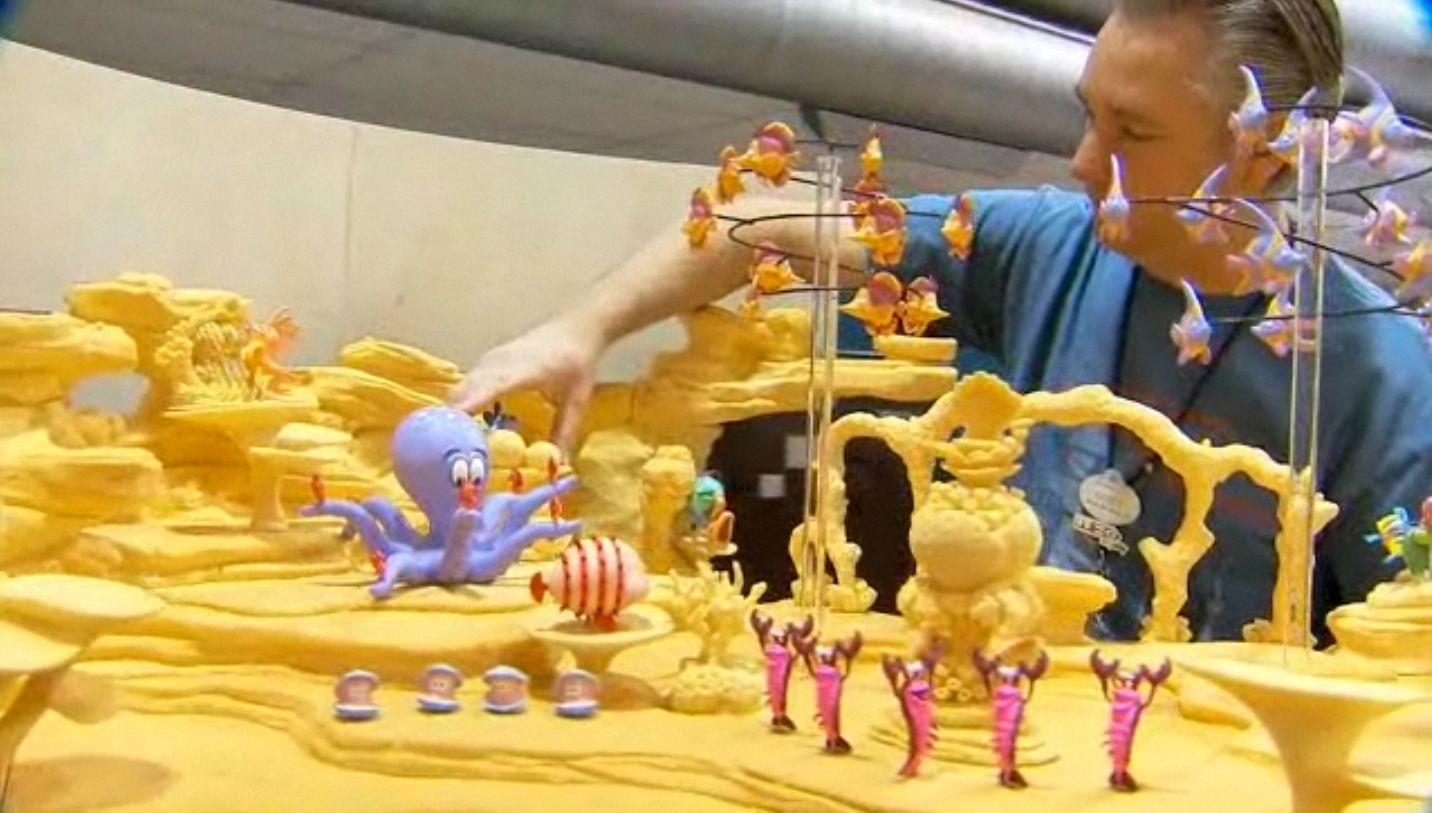 But it was in the Cars Land segment that we could see some very interesting artwork. Beginning by a rare night-view of the land (may be this artwork like some others below is on display at DCA's Sky Blue Cellar but personally it's the first time i see it).
We can see John Lasseter talking about the Radiator Springs Racer ride and how great it will be - and he is right, the ride will be GREAT, but behind him some WDI artwork was display, showing scenes of the outside part of the ride.

Jump to D&M full article to discover rare artwork of the awaited Radiator Springs Racer ride:

Disney and more: A Sneak Peek to Disney's California Adventure Future
All pictures and artwork: copyright Disney