Hey, I was back in the parks yesterday and the weather was beautifully sunny and in the mid 70s. The crowds were light throughout the day but the parks weren't empty either. It was a good balance.
The day started in Disneyland and eventually ended with dinner at the Rainforest Cafe. It started off in Fantasyland to catch the dark rides in the morning, especially Peter Pan which is always longer waits later in the day. We hit Peter Pan, Pinocchio, Mr. Toad, and Alice around the span of the same time. Most of the wait times were nonexistent except for Peter Pan, which was about 20 minutes.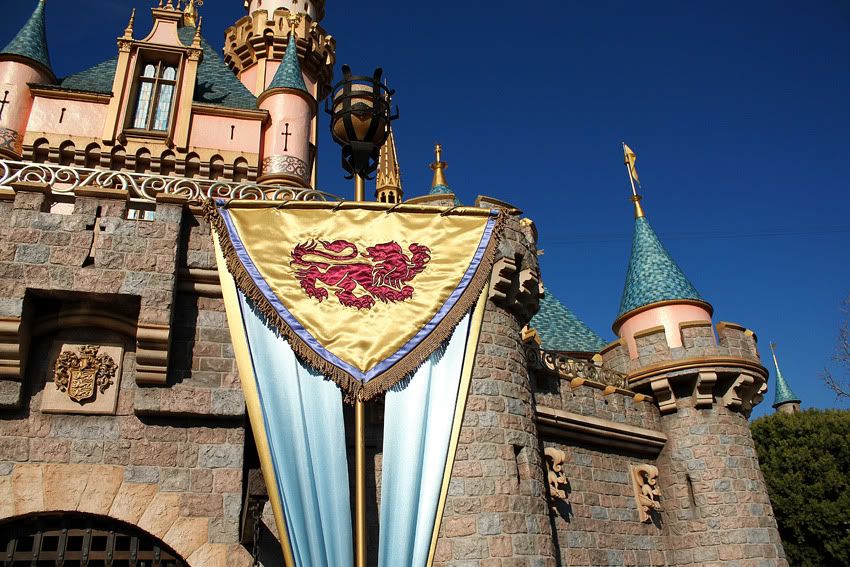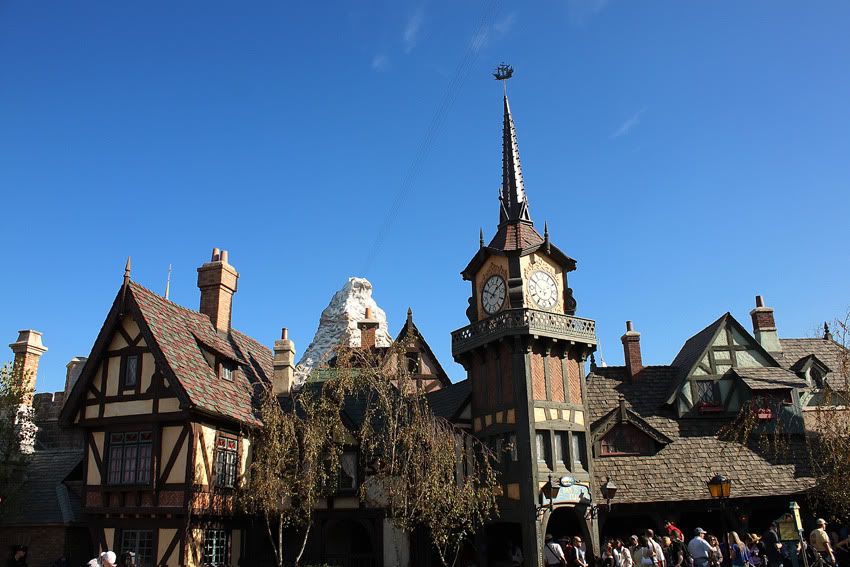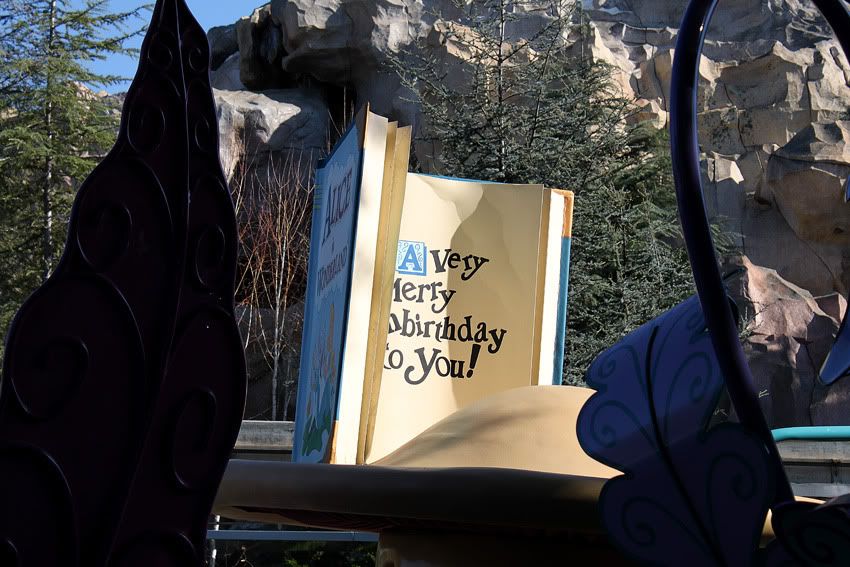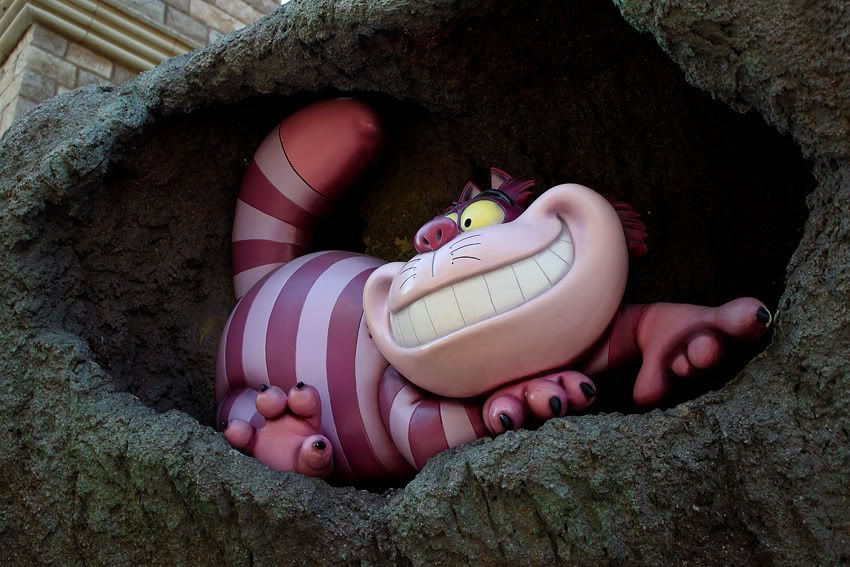 Heading over to ToonTown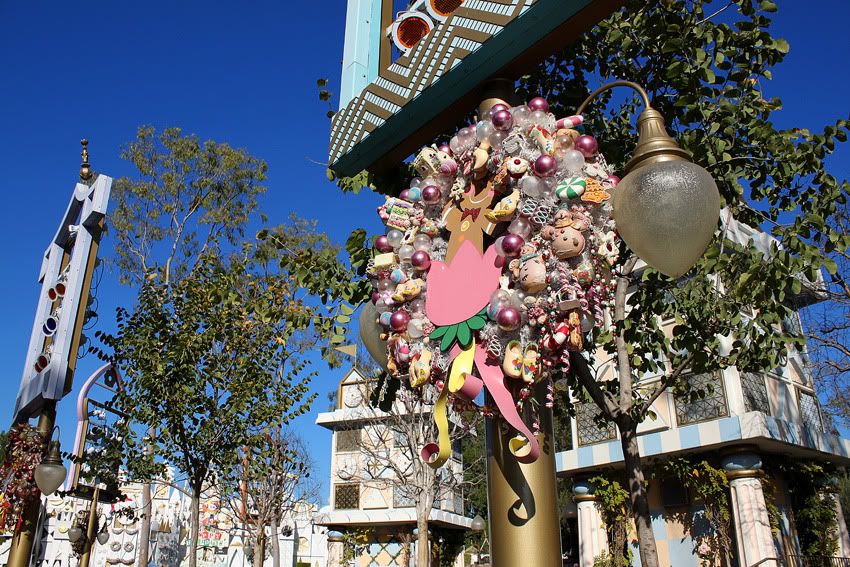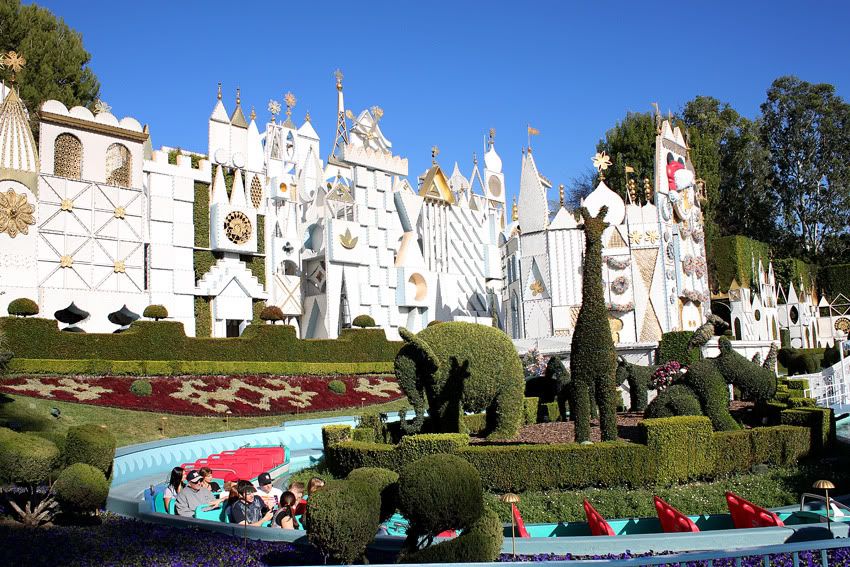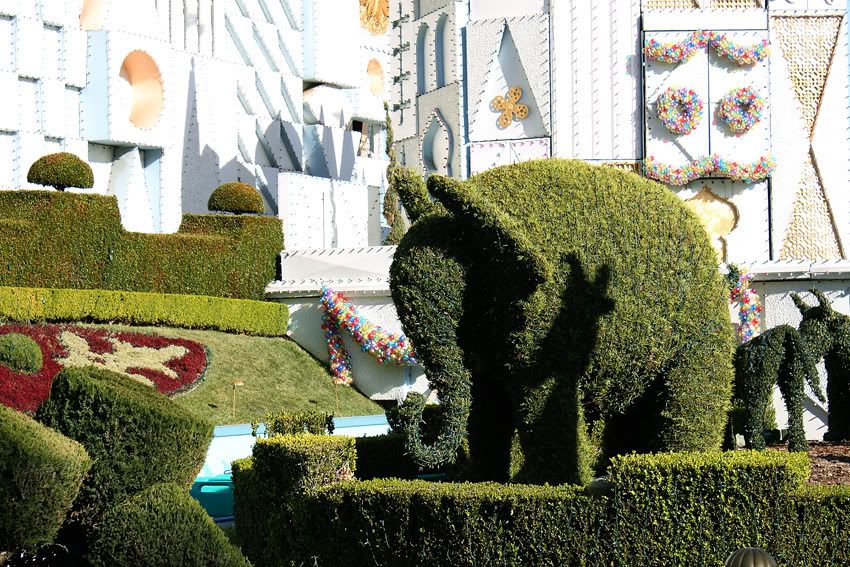 Toontown was looking nice on this sunny blue day.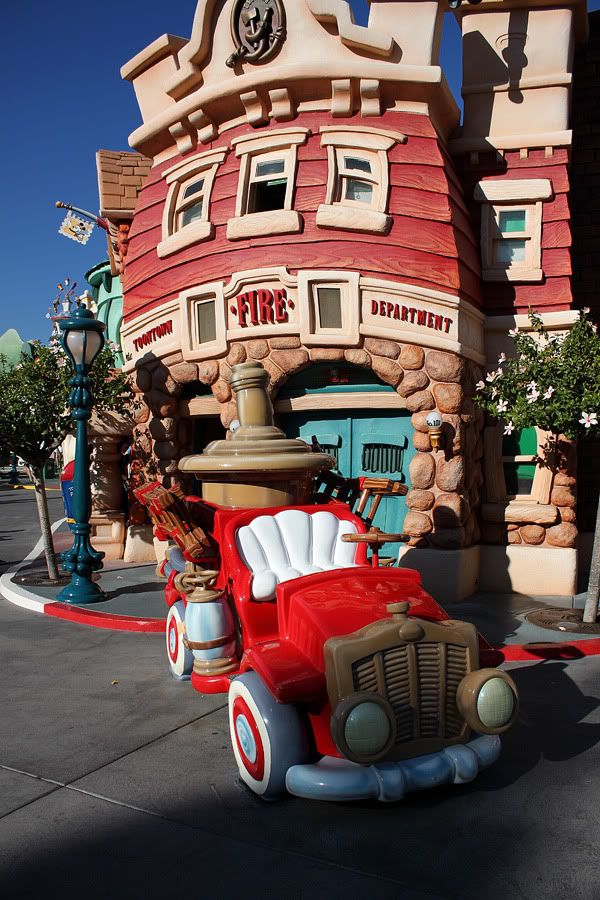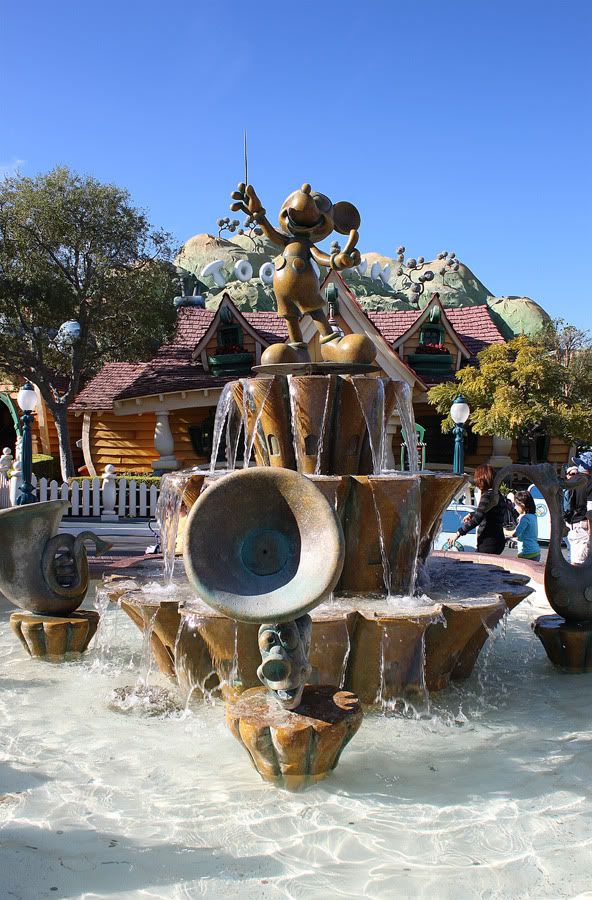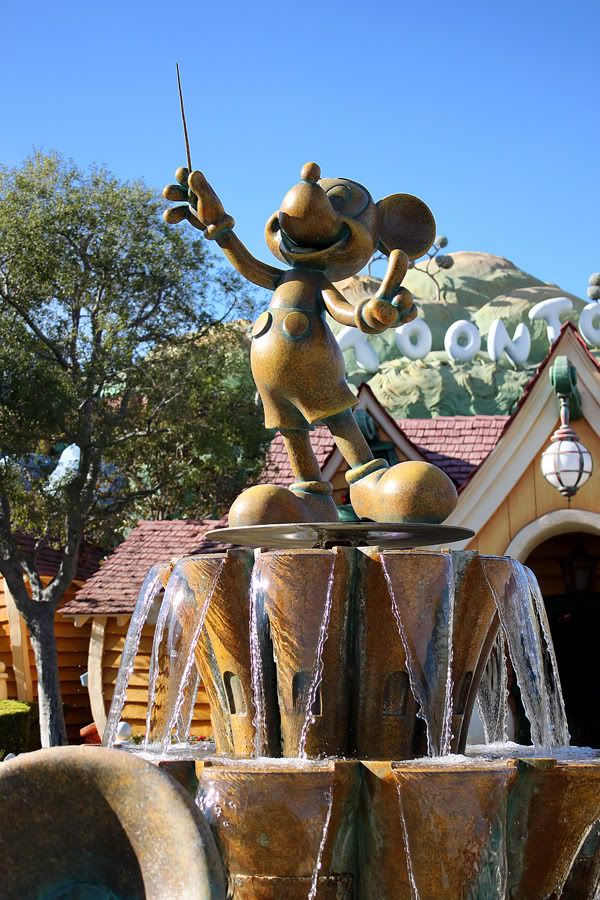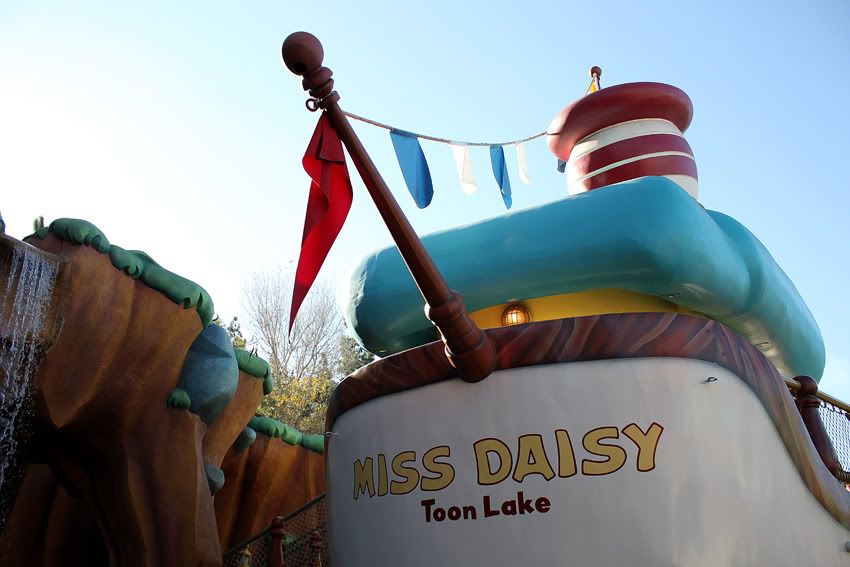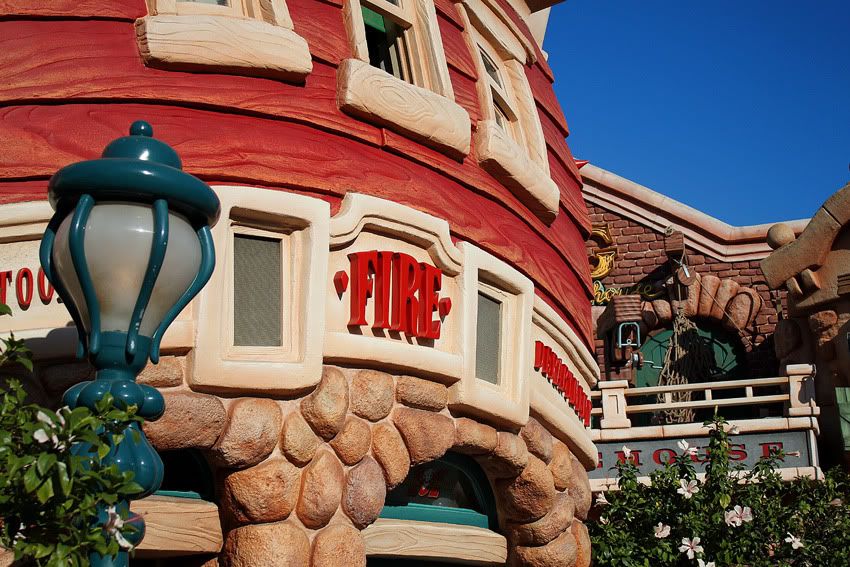 The Roger Rabbit fountain right outside of Roger Rabbit's Cartoon Spin.. which we're about to head to.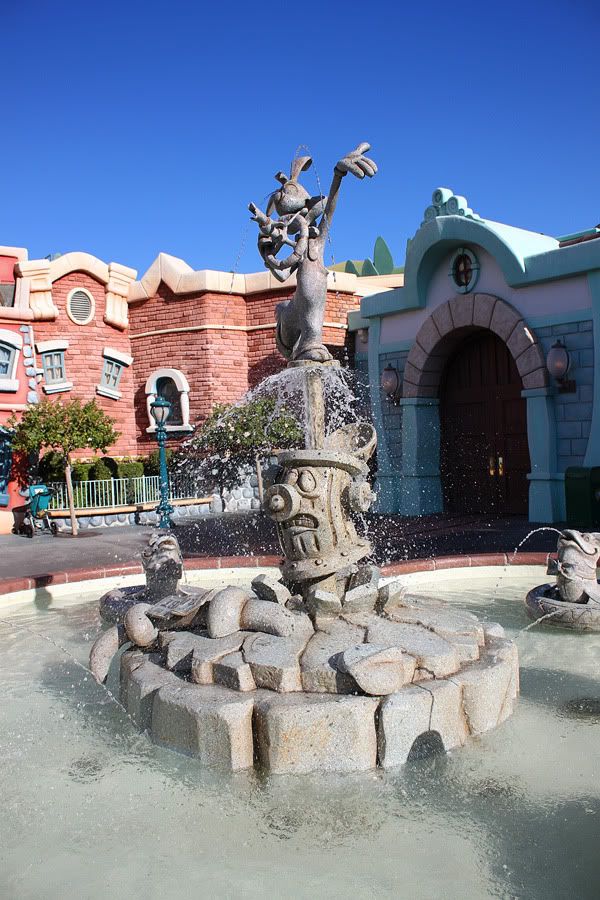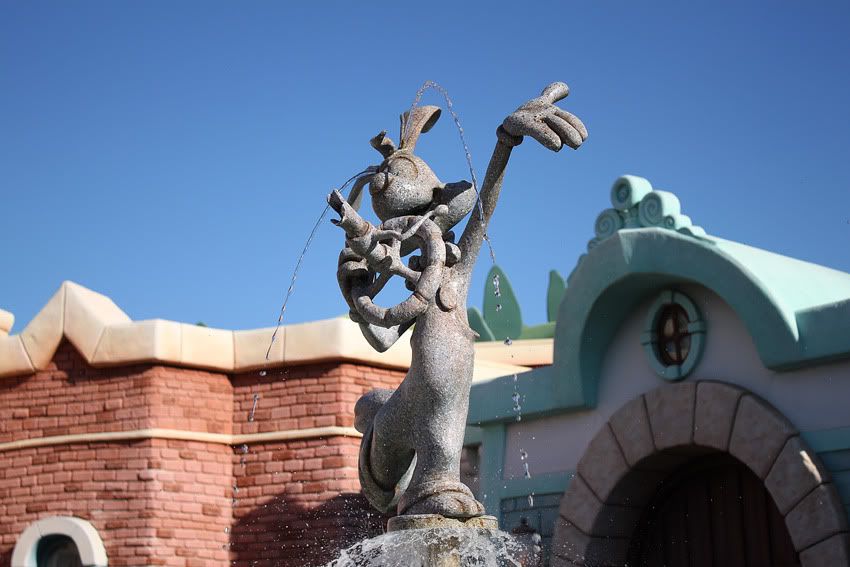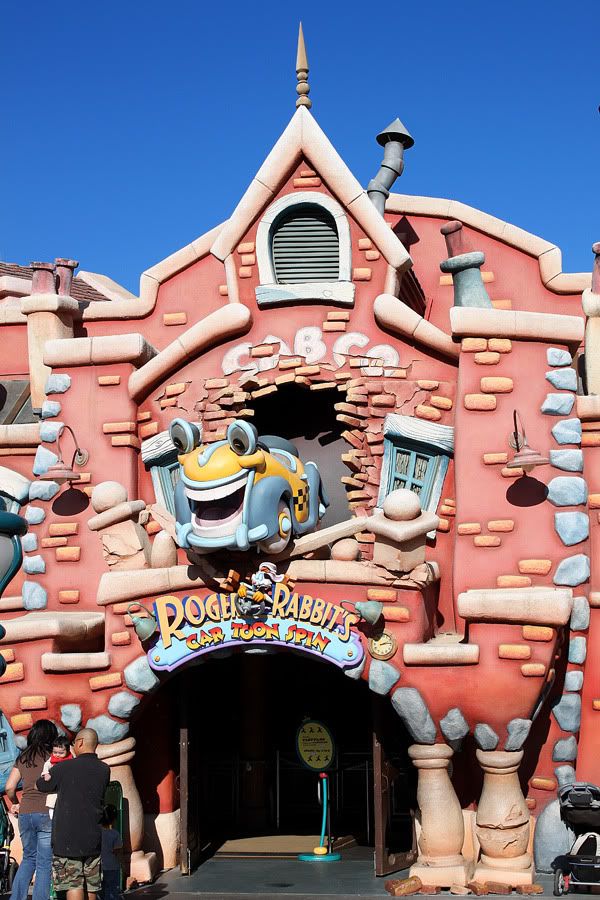 Inside the queue. I was given one of those red tags by a CM to measure the length of time a person is waiting in line so they can post it at the sign outside. You just give it back to them when you get up to the ride.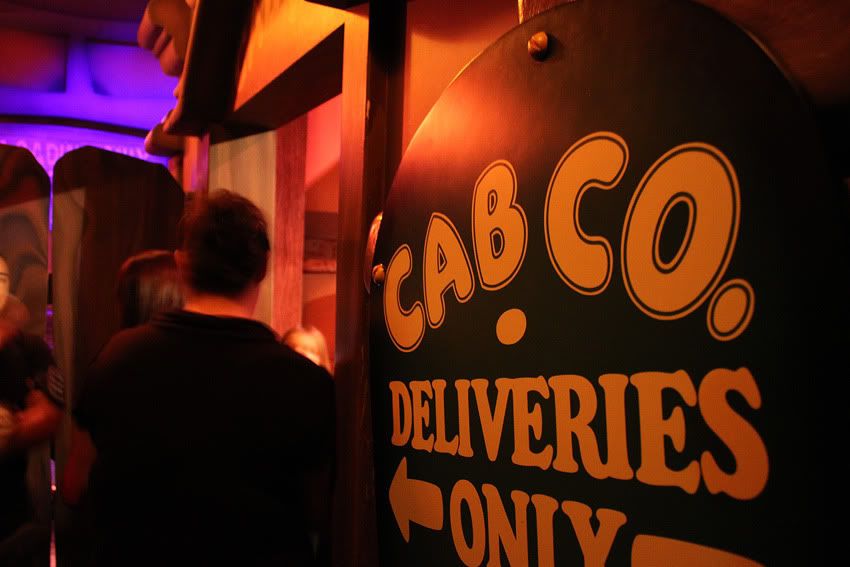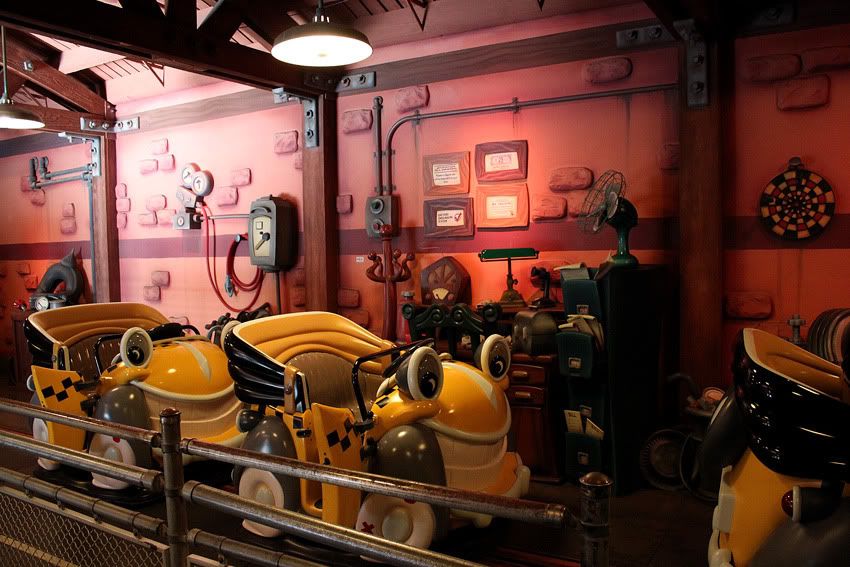 Next stop... Indiana Jones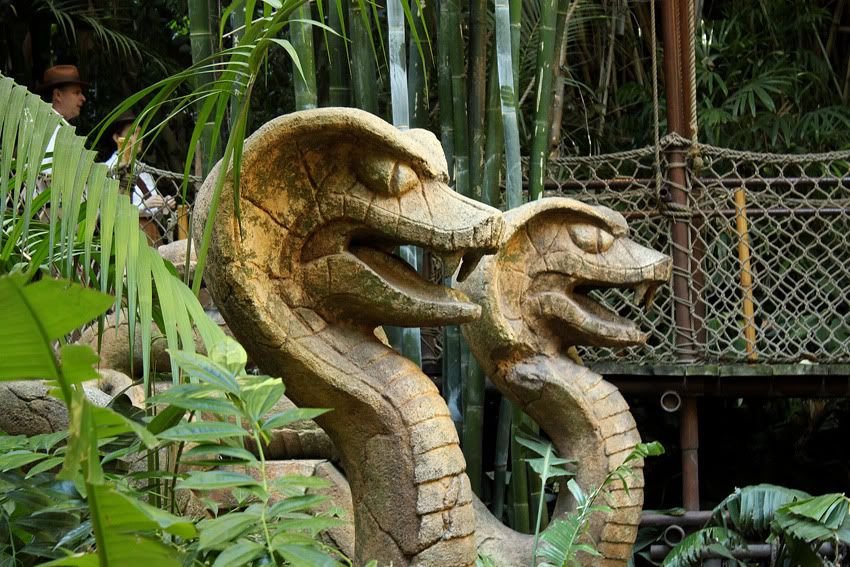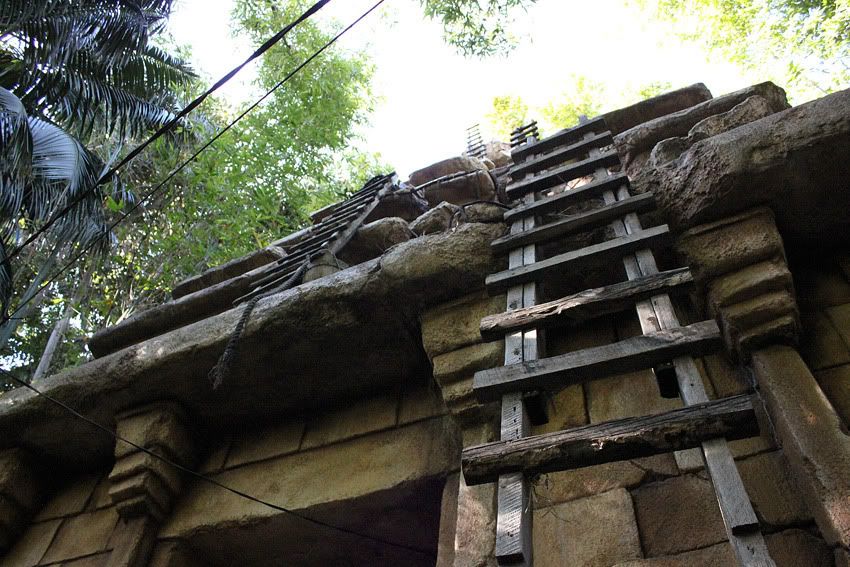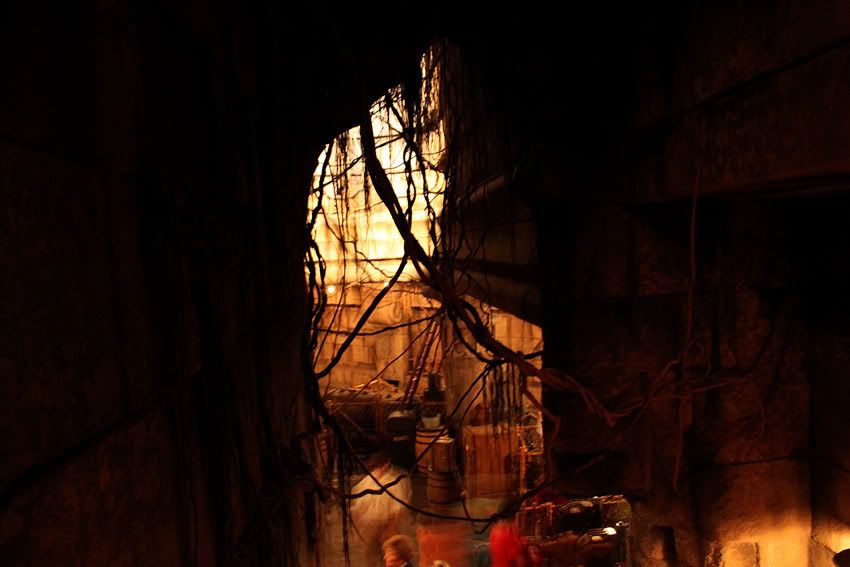 In the projector room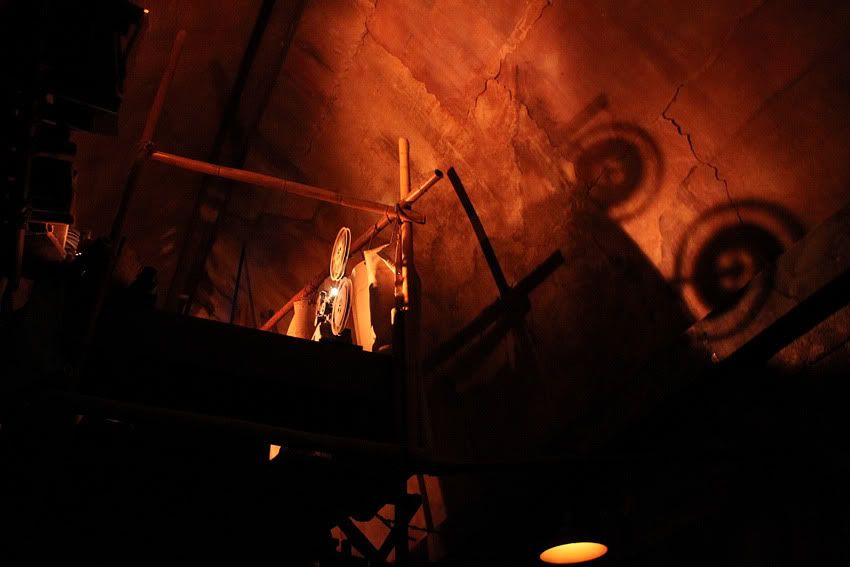 Before Indiana we had also hit Pirates, as there was no line.
Inside Pirates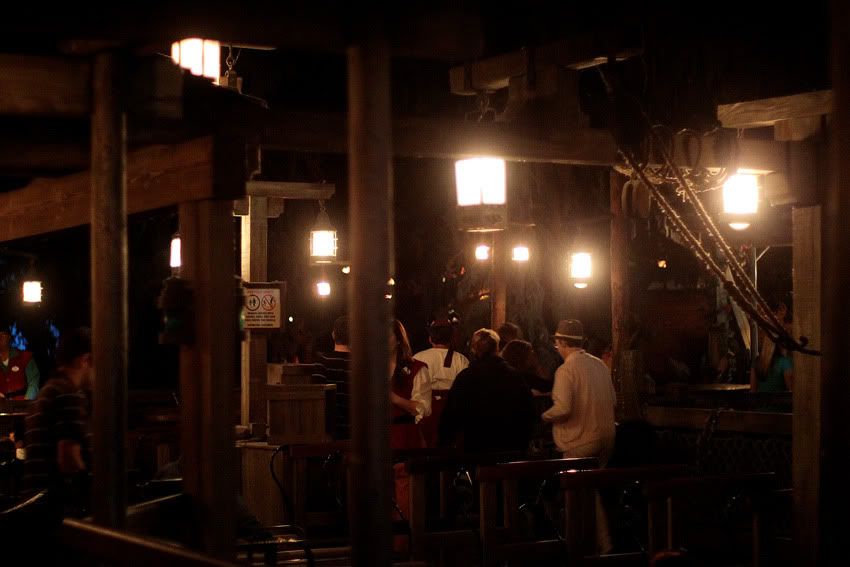 The next stop was the newly refurbished Great Moments with Mr. Lincoln. It was a great show and there's lots of great things to look at in that building.
On the way to Lincoln, through Main Street and the hub.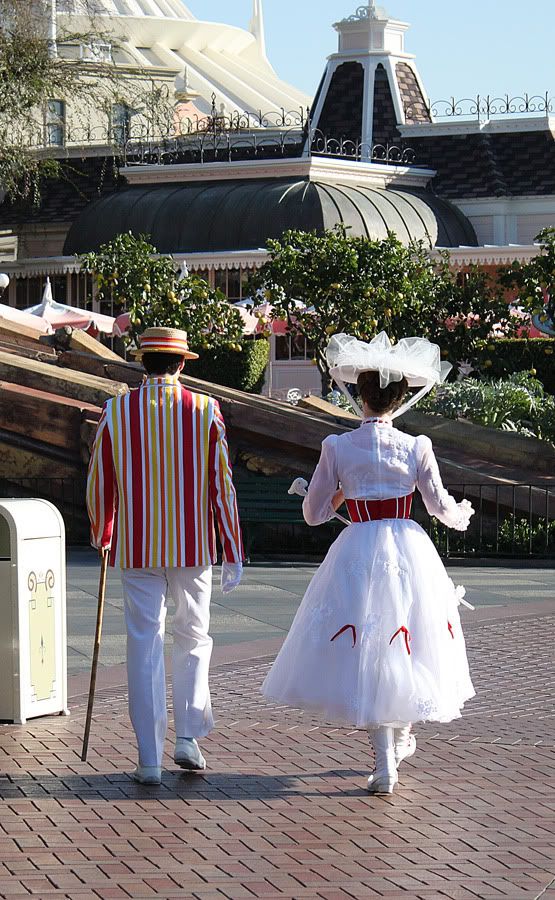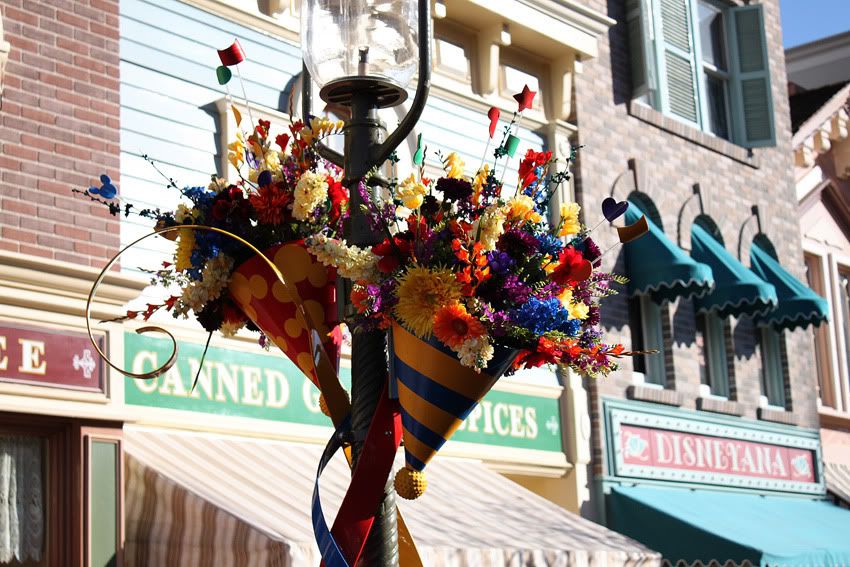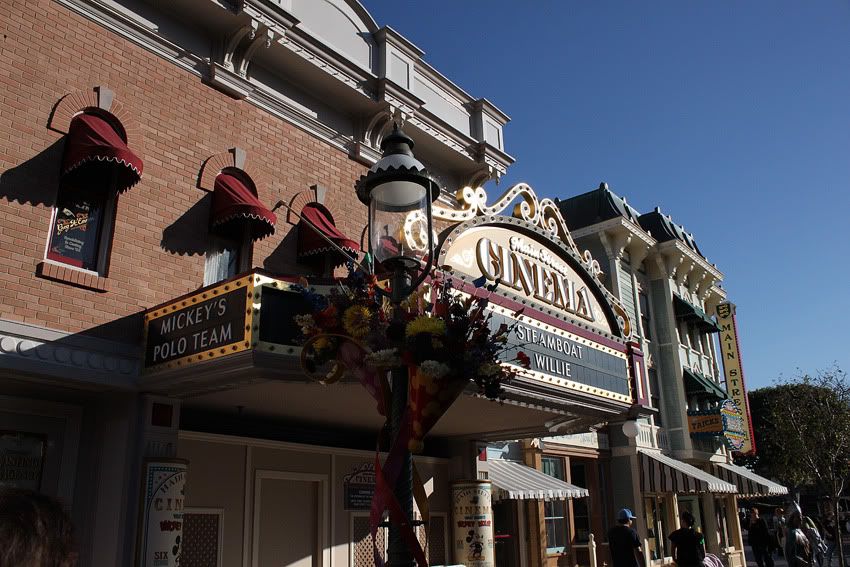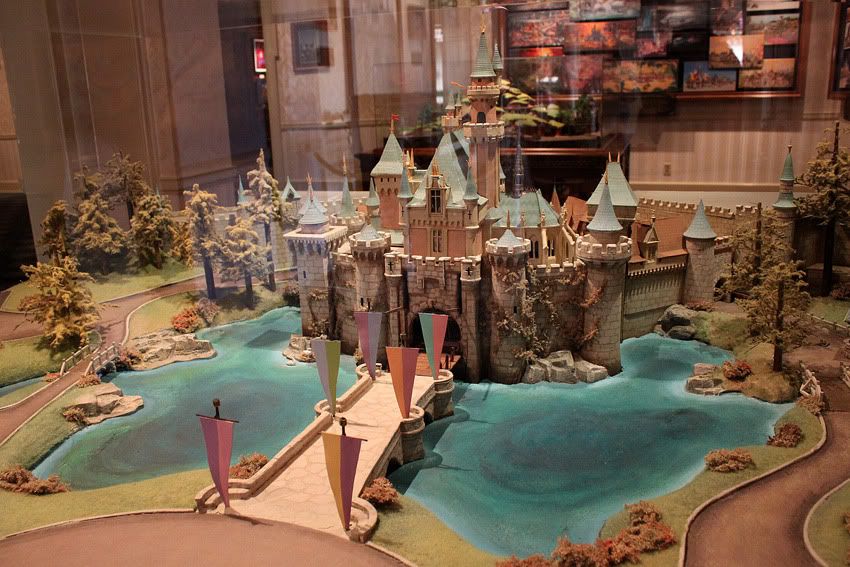 Hey Walt!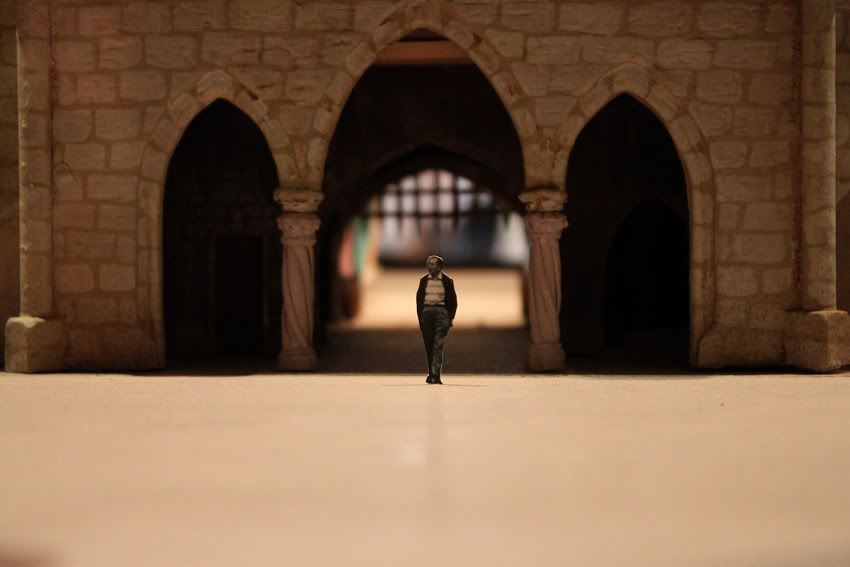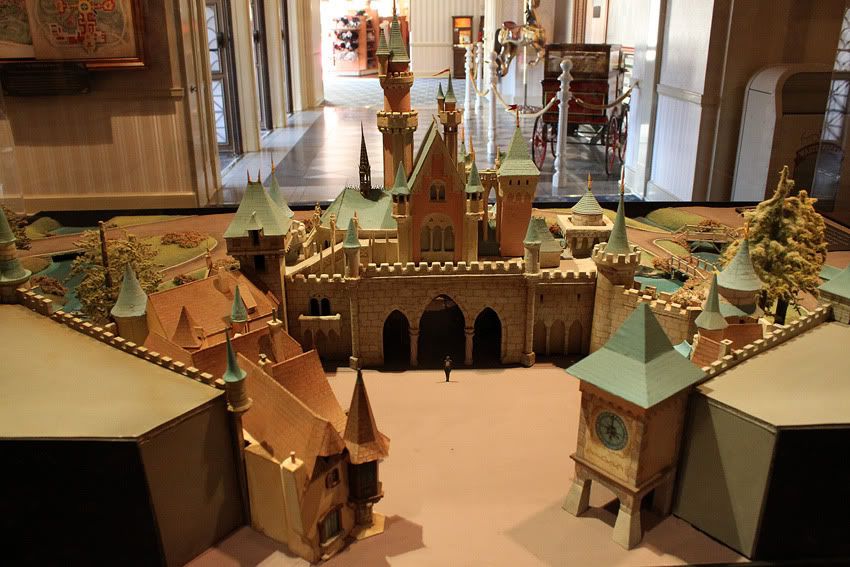 Splash Mountain Model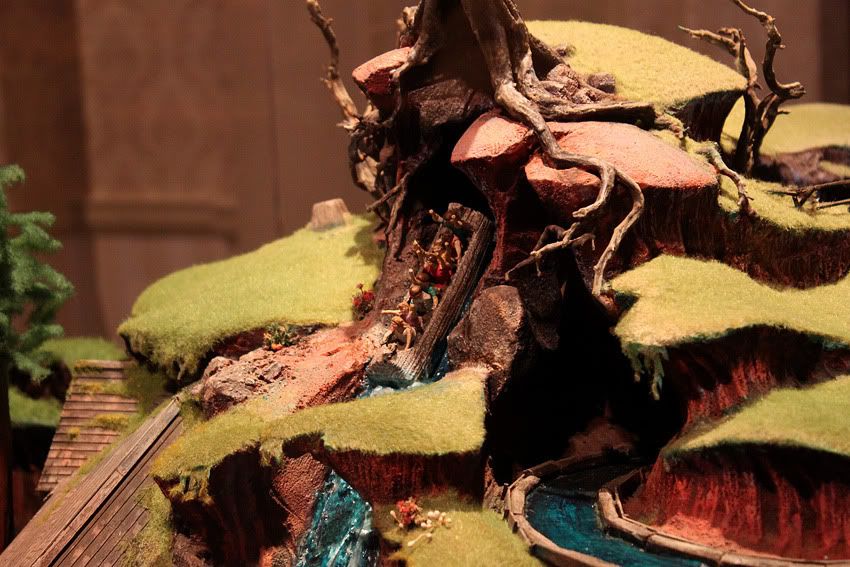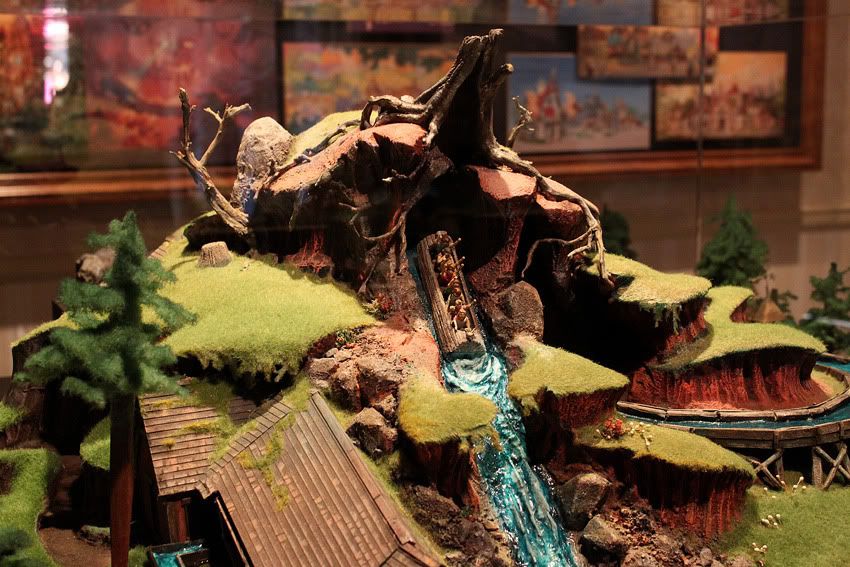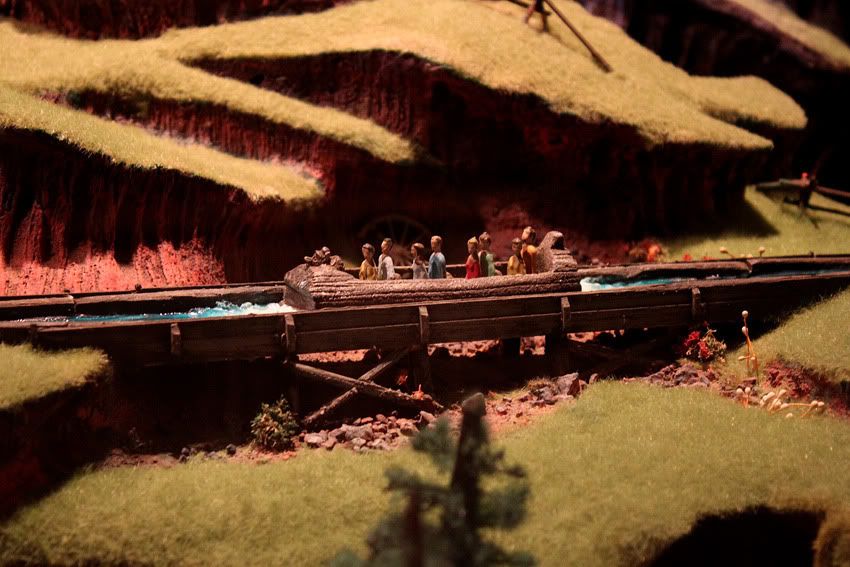 Inside the Lincoln lobby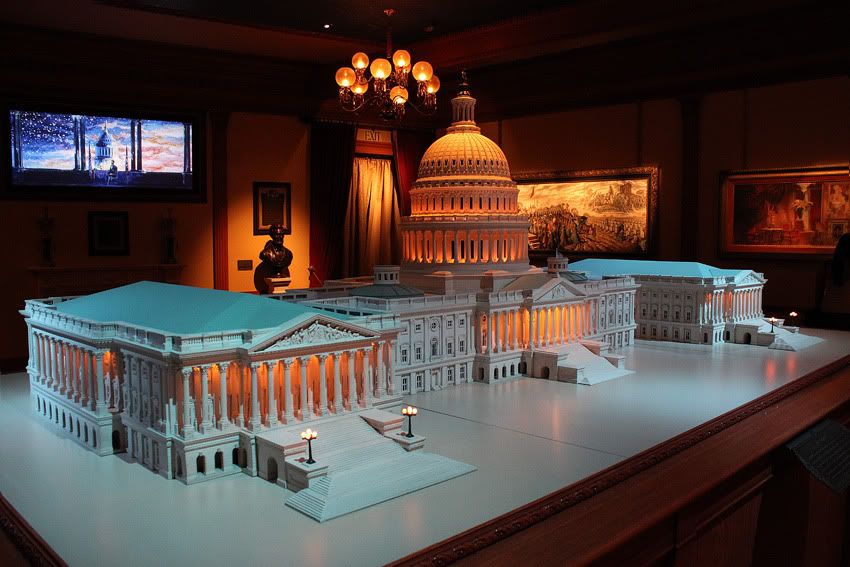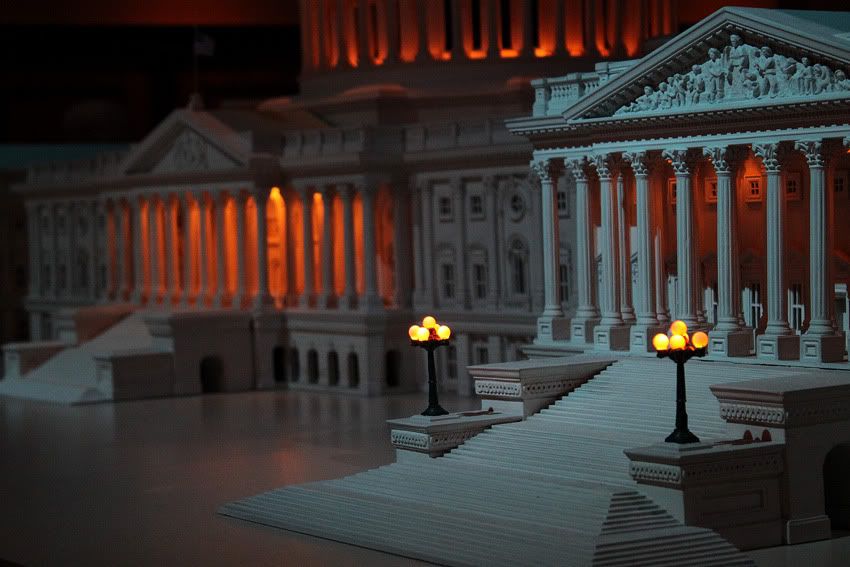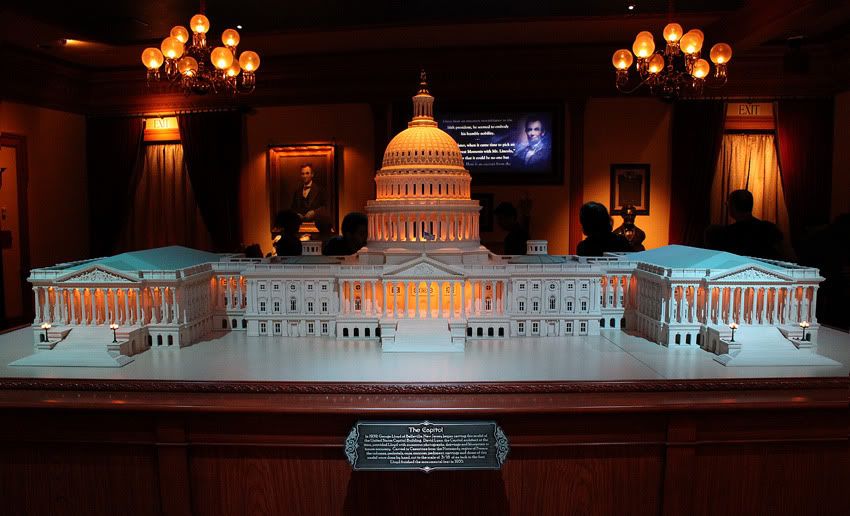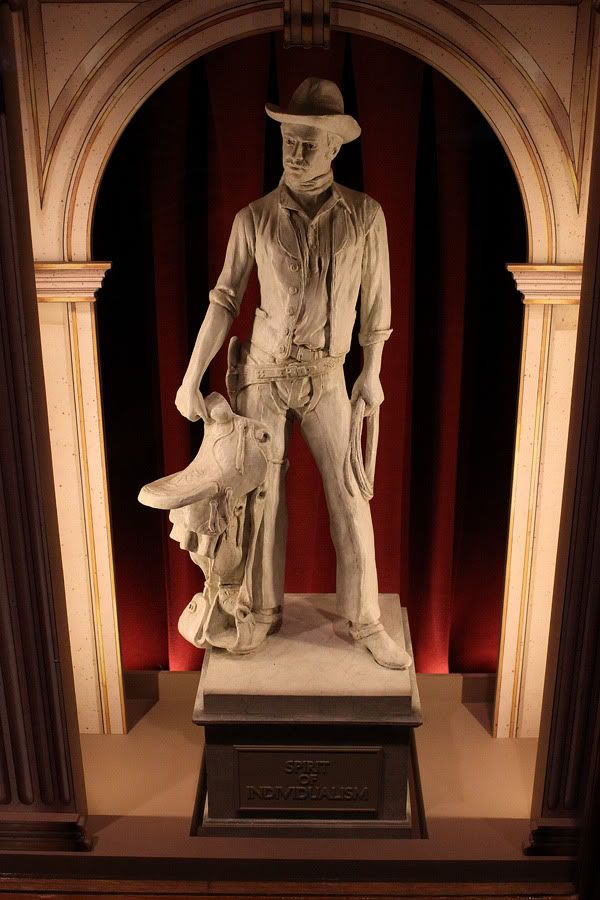 The only shot I could get before we were told to put away our cameras.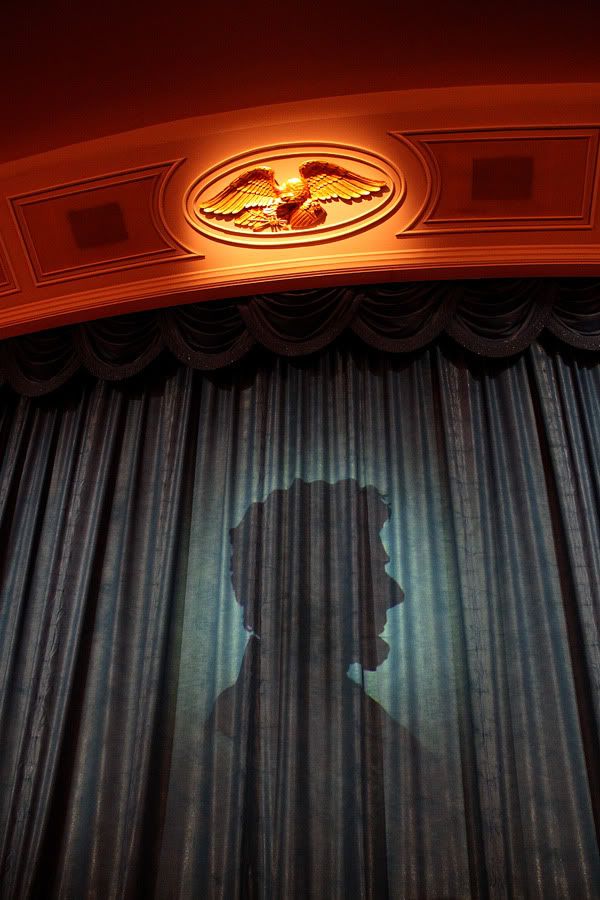 After Lincoln, we headed into DCA.. so on we go to Soarin'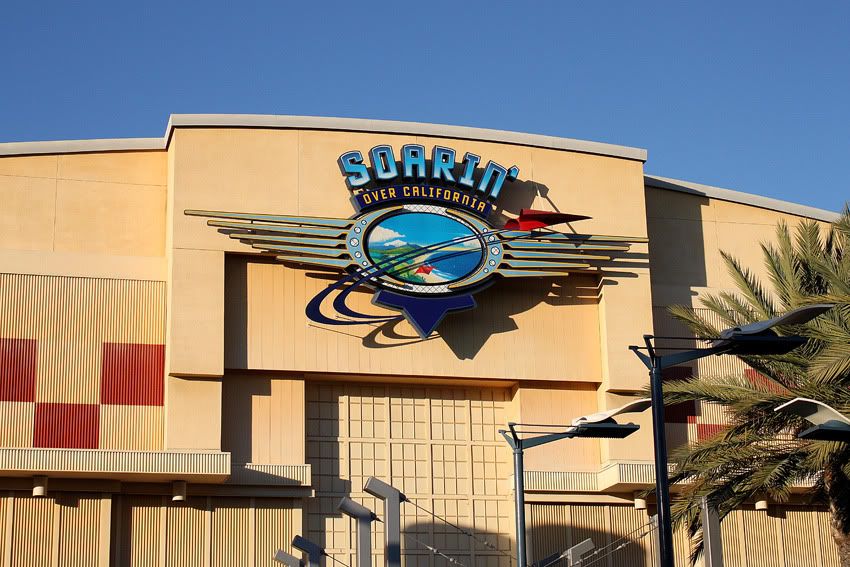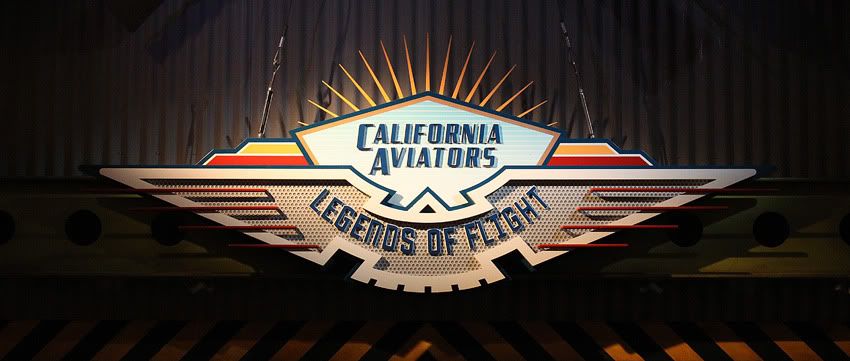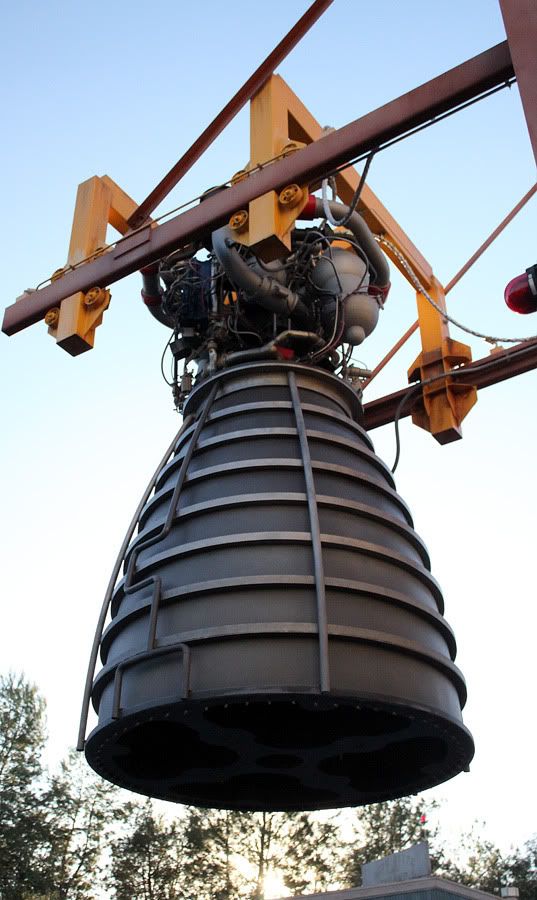 Other various areas around Condor Flats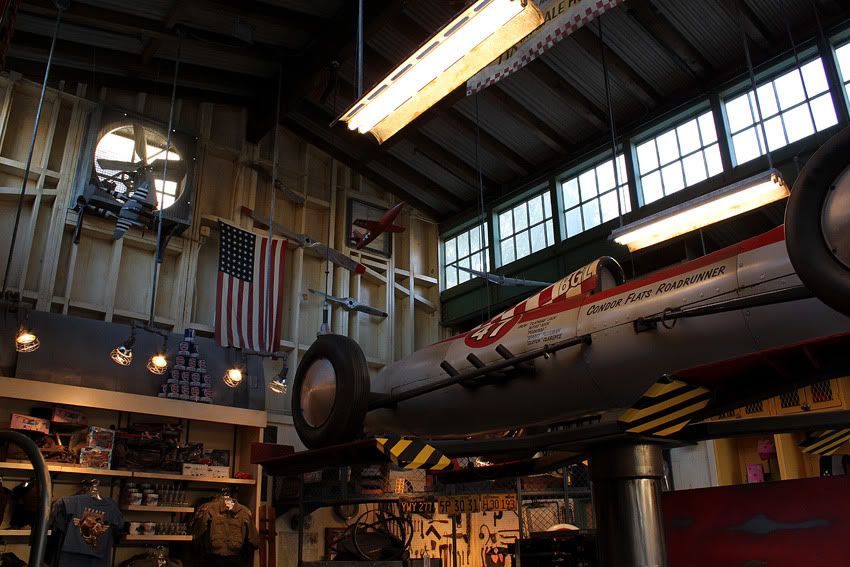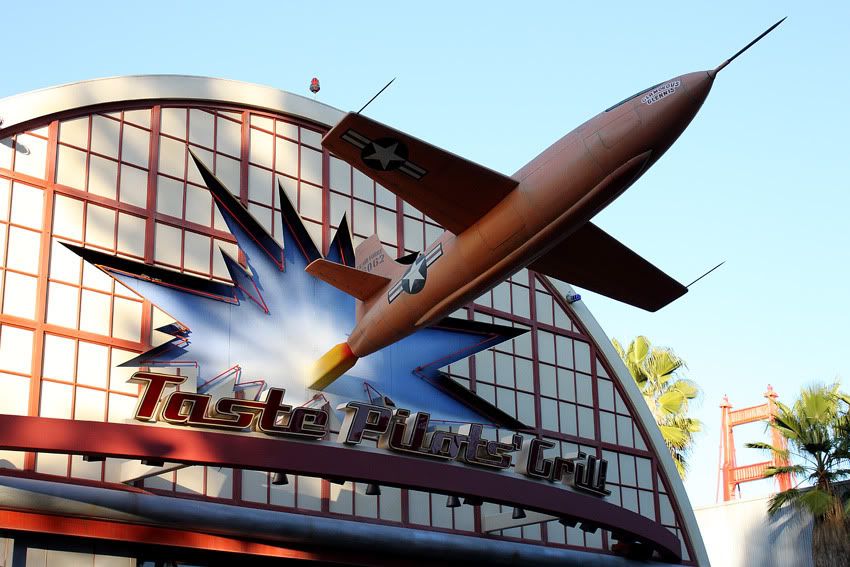 Headed over to the Hollywood Backlot which had mostly high fences around it for refurbishments. Headed into the Animation Building.
Beast's Library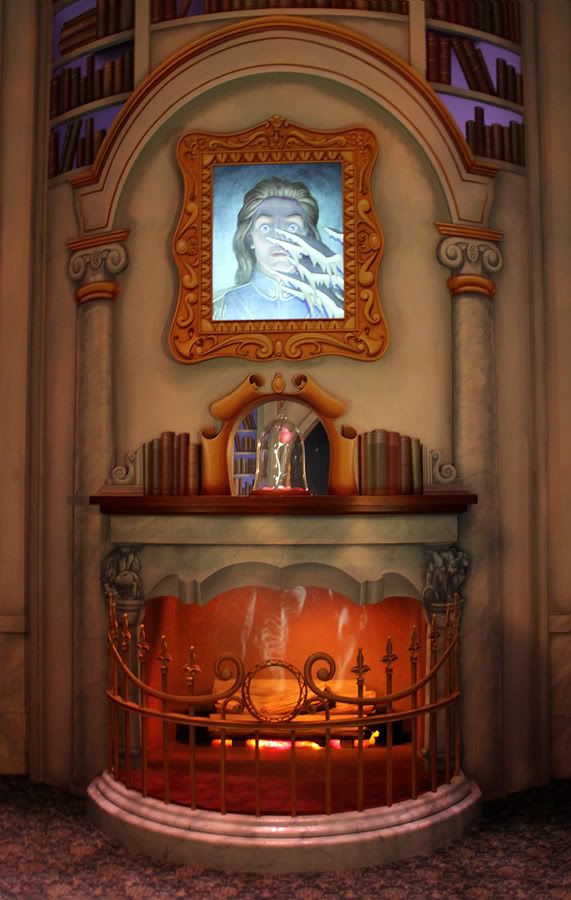 Ursula's area that I'm really not too familiar with.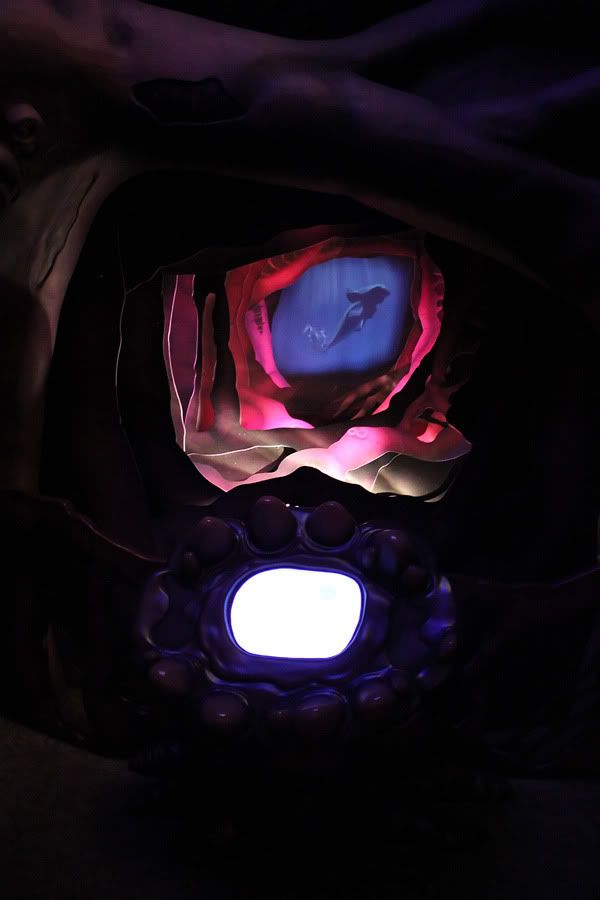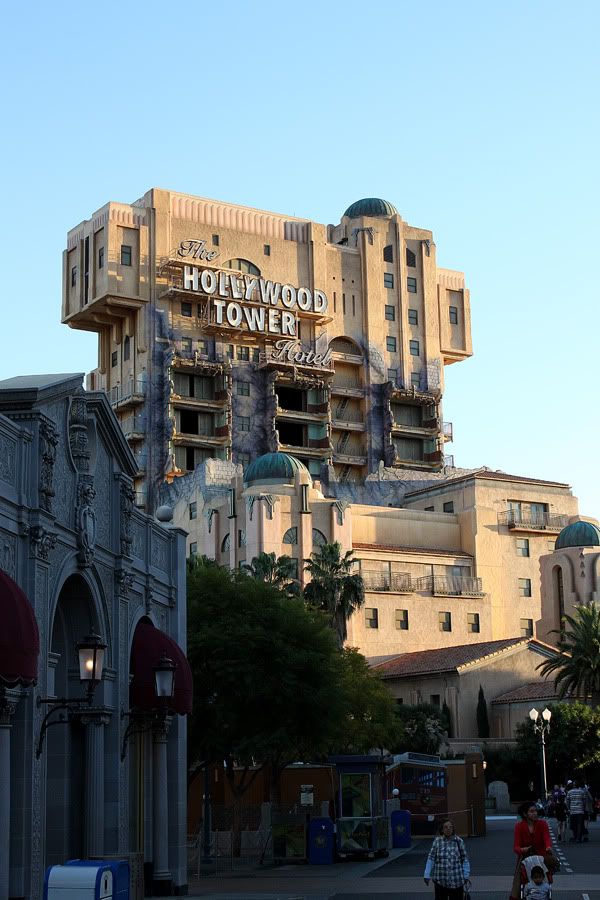 Muppetvision 3D lobby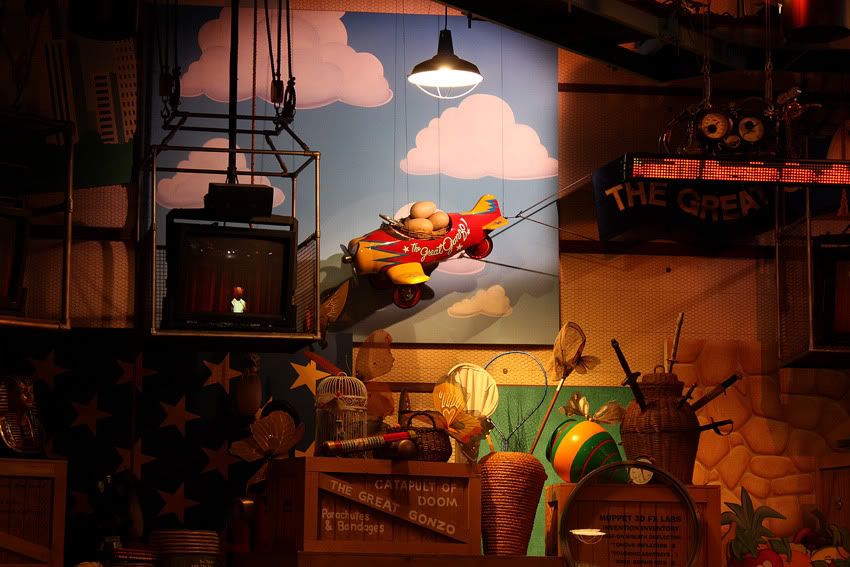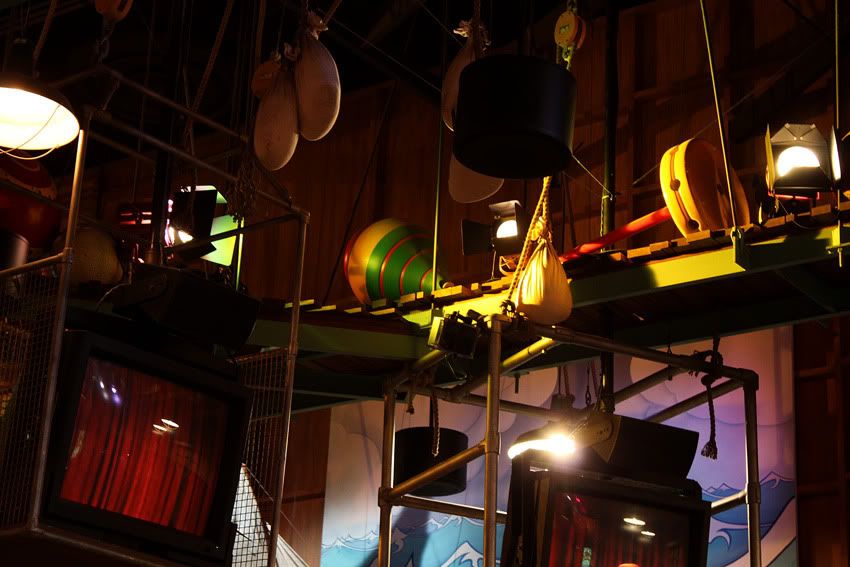 The sun started to set as we made our way around DCA. It was just slightly too cold to ride Grizzly. Would've worked out earlier in the day though.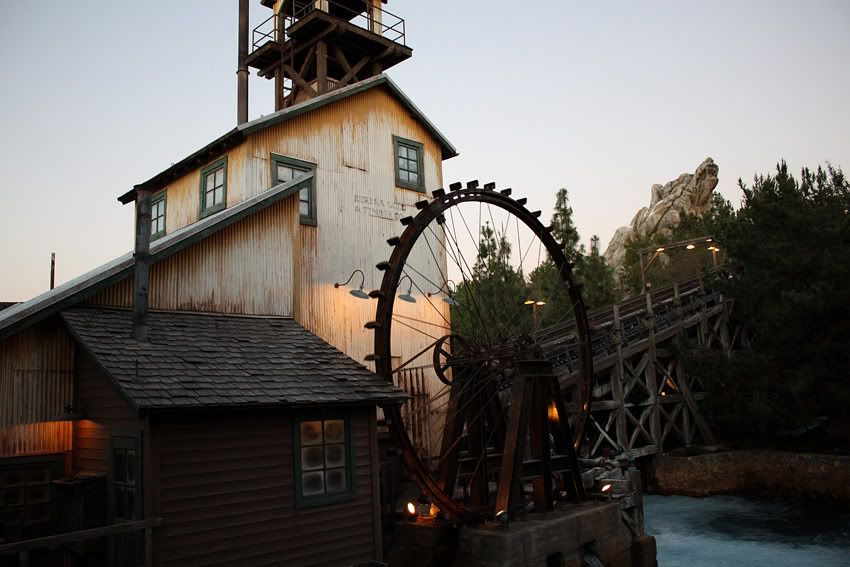 The World of Color setup is quite a sight to see.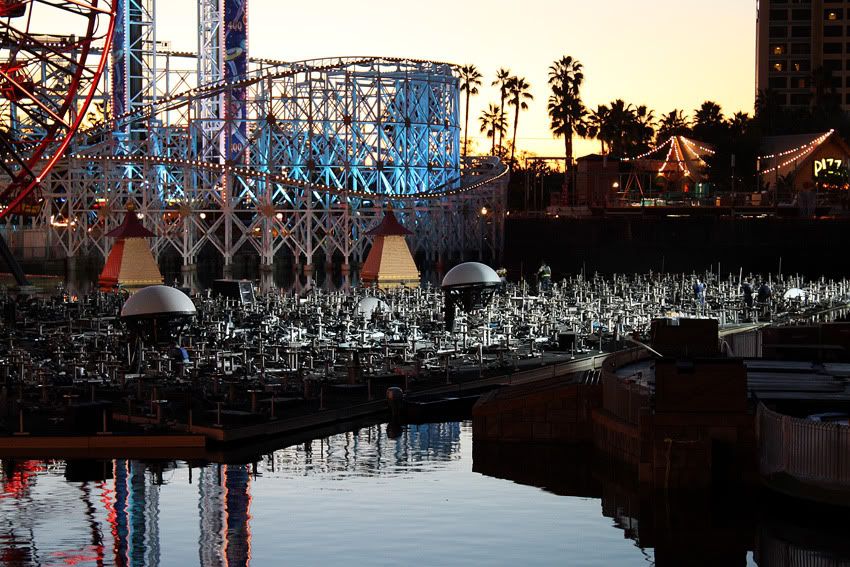 Beautiful view.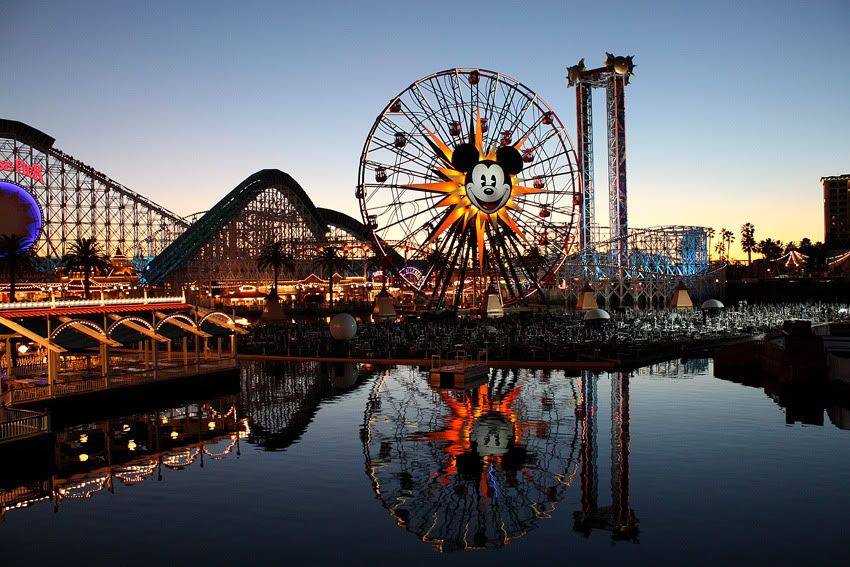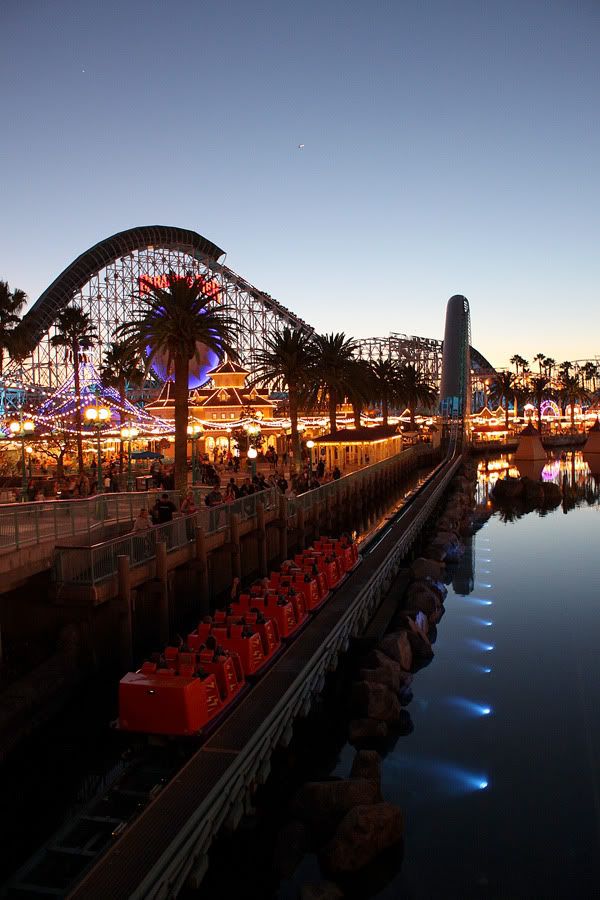 Midway Mania time. A really fun ride. Love it. Think I scored 130,000. I'll work on that.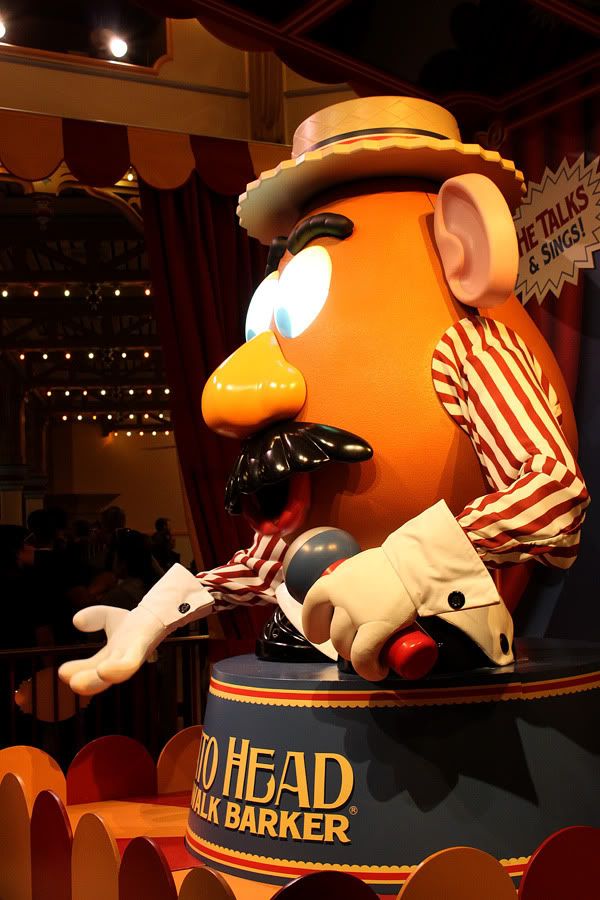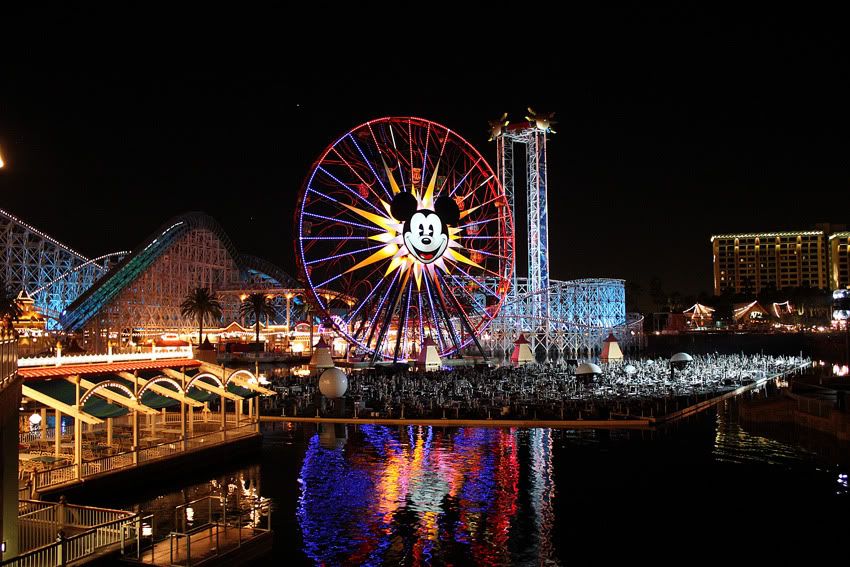 Finally for dinner we headed to Rainforest Cafe. I had the Salmon which was excellent. Sorry no pics of the food!
The gift shop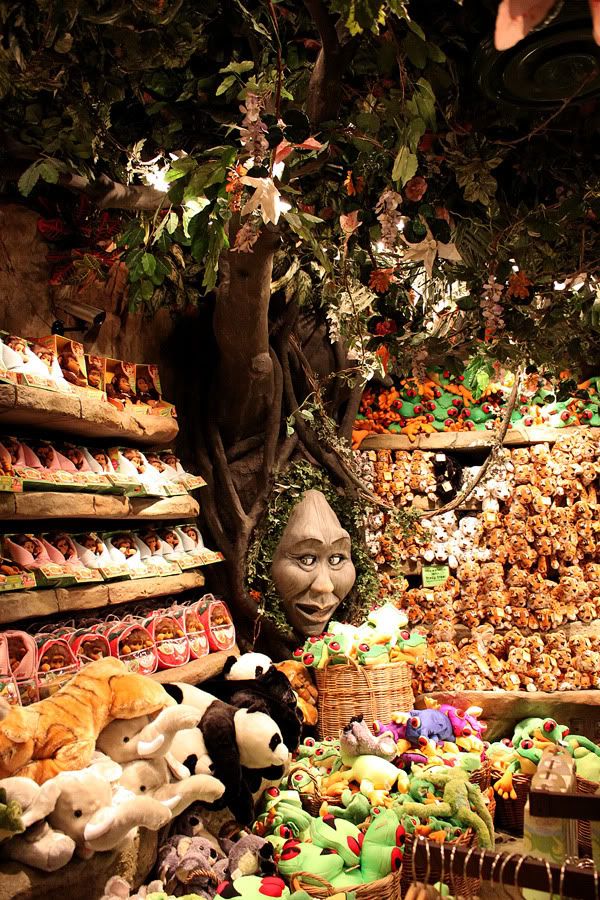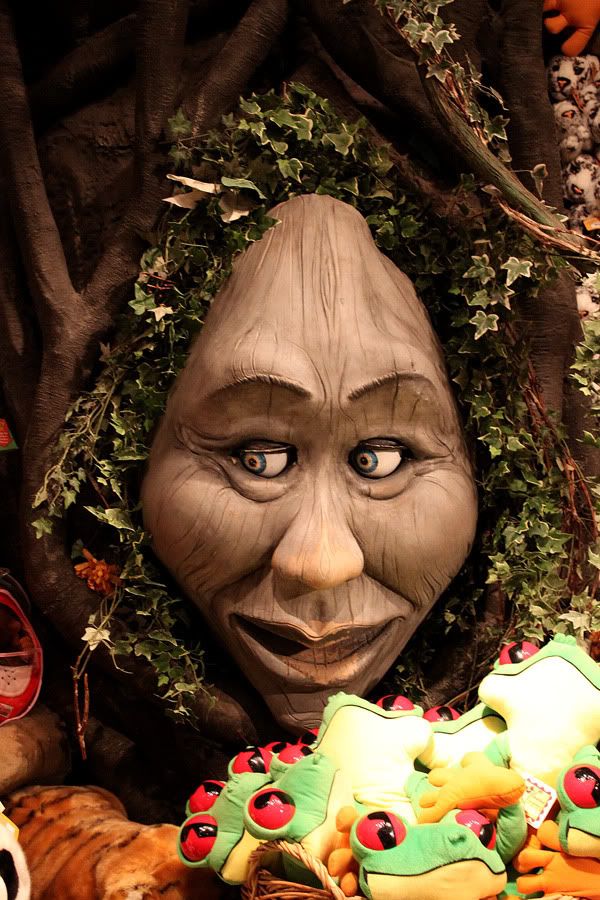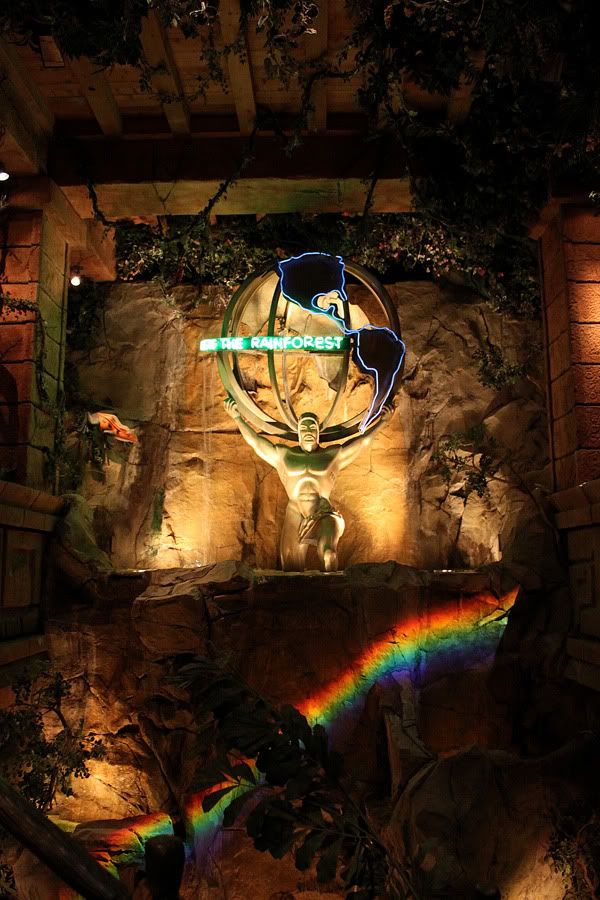 So that's the end of this report! Hope you enjoyed it!