UPDATED

:
The Los Angeles Examiner just posted an amazing story about our Anniversary Celebration. Check it out:
http://tinyurl.com/y8zweqe

Our big anniversary weekend has come and gone. It was amazing from beginning to end. Meets, events, contests, meals, socializing, a game show, singing like the birdies, making friends, and having a wonderful time with hundreds of fellow Disney fans.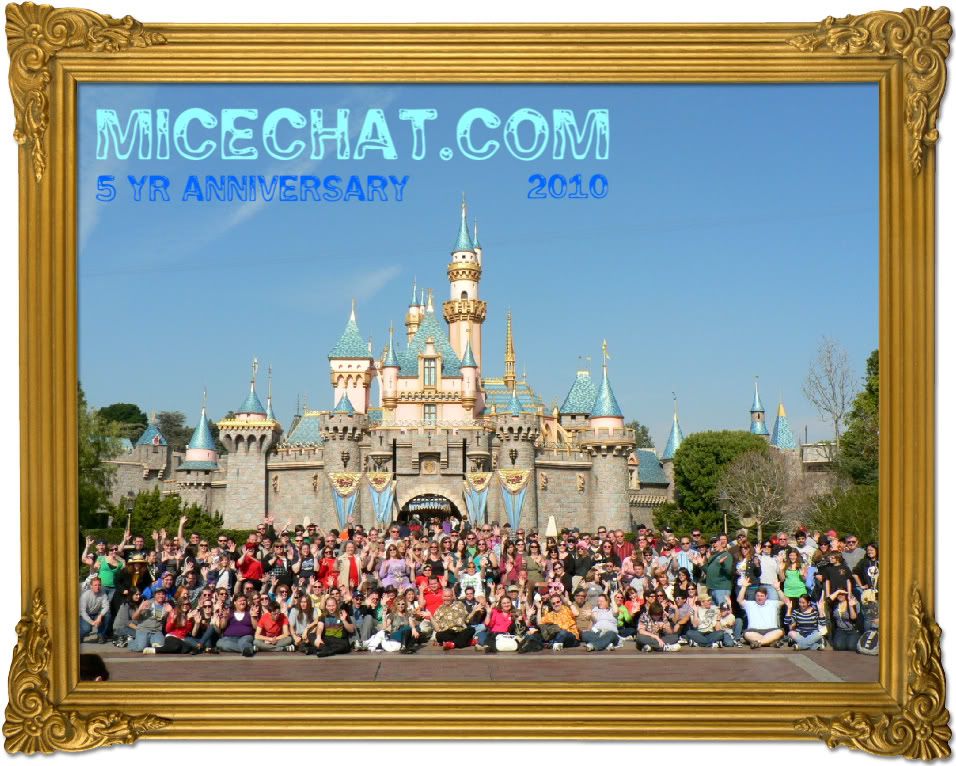 The real mice behind the magic!

Each of you reading this holds a very special role in the success of MiceChat and a very dear place in our hearts. The casual readers provide us with the bulk of our traffic. The registered members provide the 35,000 points of view which make the site so interesting. The Moderators maintain the civil balance which helps make MiceChat welcoming and unique. The bloggers and writers for MiceAge and MiceChat provide the voice and identity of the site. Our advertisers and MiceChat Gold members provide the financial support to keep us online. It is a complex system, but somehow it all comes together in a way that can only be described as . . . MAGIC!


Winners of the Flash Mob Contest (Aladdin, Momma Mousketeer, Trekkie Dad)

Today, MiceChat boasts nearly 35,000 registered members. We have hundreds of thousands of unique monthly visitors and serve millions and millions of pages each and every month. It is mind boggling that we have come so far in just 5 short years.

For all those who have followed us for any length of time these past 5 years, it is YOU who have helped make us what we are today. You are the passionate individuals who so willingly express your opinions, news, photos, dreams, ideas, and aspirations with our millions of annual visitors. Along the way, we have been witness to numerous proposals, marriages, babies, friendships, special events, and a countless number of meets in the parks.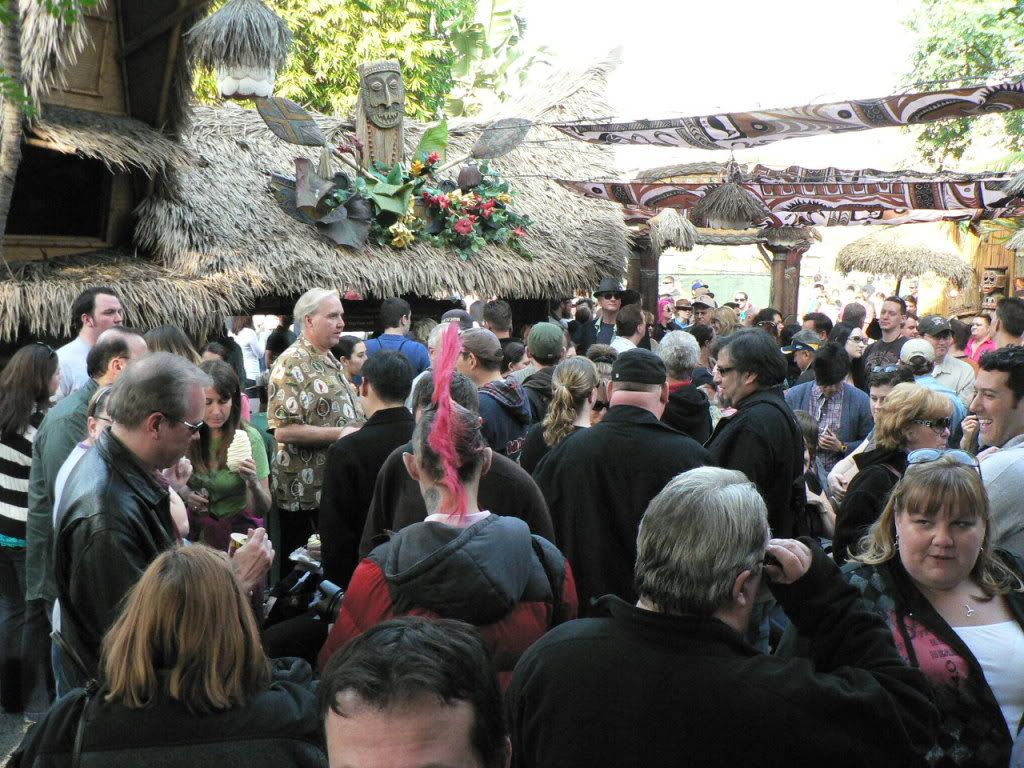 MiceChat FILLS the Tiki Room with magic
These past 5 years have been nothing short of amazing. I can't imagine spending my life with a better group of people. Each and every time I log on to MiceChat, I feel like I've returned home. I can only hope that you feel the same.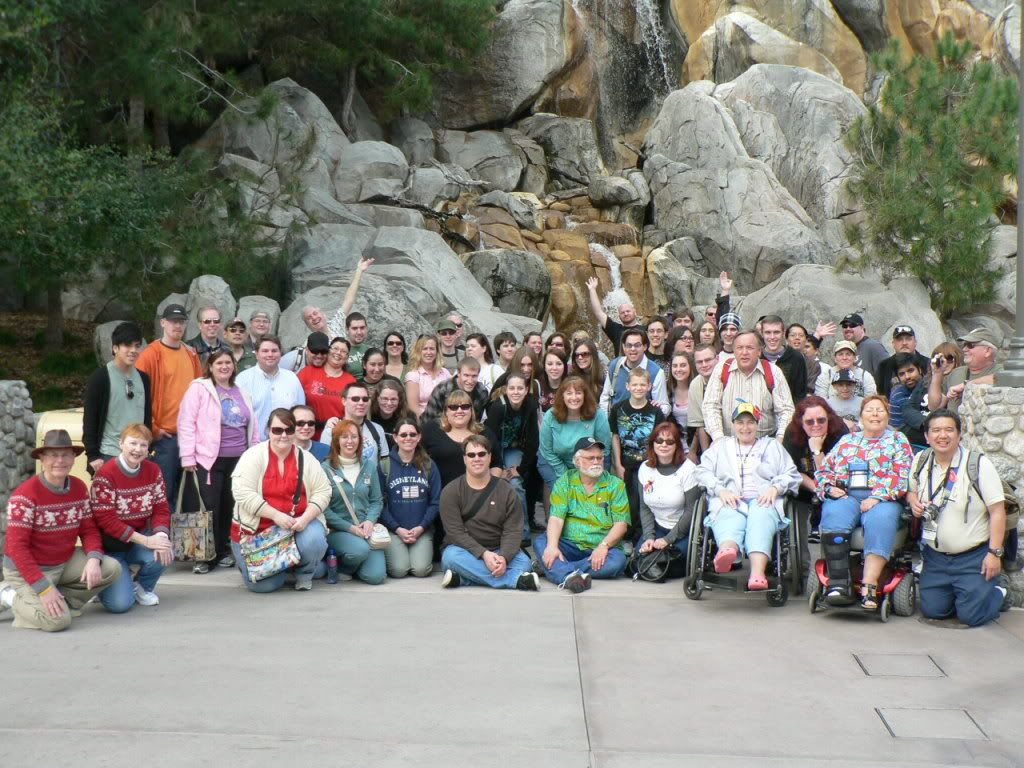 Pre-lunch meeting of MiceChatters at DCA

My heartfelt thanks to Al Lutz, Monorail man, Indiana Jenn, Momma Mouseketeer, our wonderful staff, moderators, columnists, bloggers, readers, members, sponsors, supporters, media partners, and to Fishbulb (who has allowed me to put MiceChat above our personal life on so many occasions).

Happy Anniversary EVERYONE! Thank you for an amazing ride these past 5 years. I promise that the best is yet to come!

With Warmest Thanks and Gratitude,

Dusty and the MiceChat Crew
PS - If you loved the MiceChat 5 year anniversary weekend - Please help me thank the Howard Johnson Anaheim Resort and Disney's Character Warehouse (who provided most of our prizes) - without whom we could not have produced this epic 3 day event. THANK YOU for your support!
(A big thank you to Dan Rutherford for the wonderful photos above.

Please share your memories and photos from the MiceChat 5 Year Anniversary weekend with us below!

)
Beautiful MiceChat graphics are a creation of the amazing Fishbulb!