If this has been posted, sorry
It's AP Appreciation Days!!
According to the website (Disney events):
Annual Passholders Can Enjoy Special Savings and Offers!
Reminder: Now through May 3, 2010
all So Cal Select, Southern California and Deluxe Passport holders receive 10% off all purchases at select Disneyland Resort stores. For the same time period Premium Passholders receive a 20% discount (usually 10%).*
Upcoming Annual Passholder Savings and Offers:
DisneylandDowntown DisneyWorld of Disney
The Art of Disney Parks
The site also shows limited 55th Anniversary Merchandise (
http://psc.disney.go.com/eventservic...h_since55.html
)
Off topic, here's the answer to the rumor about the "center of the park"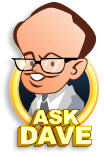 Submit a Question!

ASK DAVE


YOUR QUESTION
Is the golden marker under Sleeping Beauty Castle really the center of Disneyland?
- CJ, 16, Bakersfield, California
DAVE'S ANSWER
No, that's an urban legend. It was used to measure visual intrusion around Disneyland.