Monday night, I was treated, along with 19 other great friends and MiceChatters, to a rare, behind-the-scenes look at Great Moments with Mr. Lincoln. This private event, one of the items up for bid at last September's D23 Expo Auction, was held inside the Opera House and Disney Gallery on Main Street, USA and included a wine reception, live music and the company of Imagineers Tony Baxter and Kim Irvine.
Yes, you may be jealous.
The evening began at the Disneyland Hotel, where some of us stayed during MiceChat's 5th Anniversary extravaganza. We gathered in the lobby, awaiting the arrival of a cast member who would escort us to the park.
MTNGIRL and IndianaJenn
dsnylndmom, MissChristine and pixie chick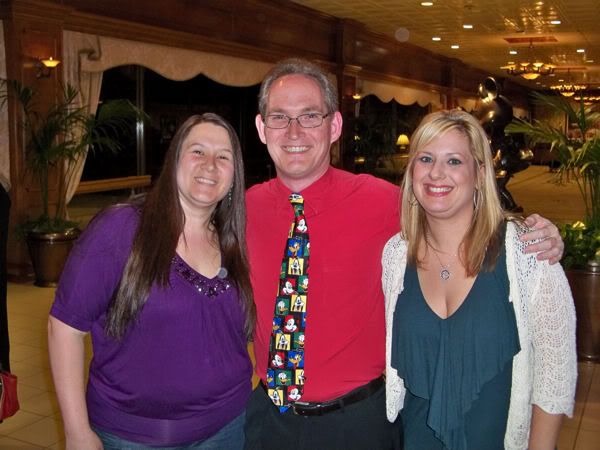 All Aglow, me and dsnylndmom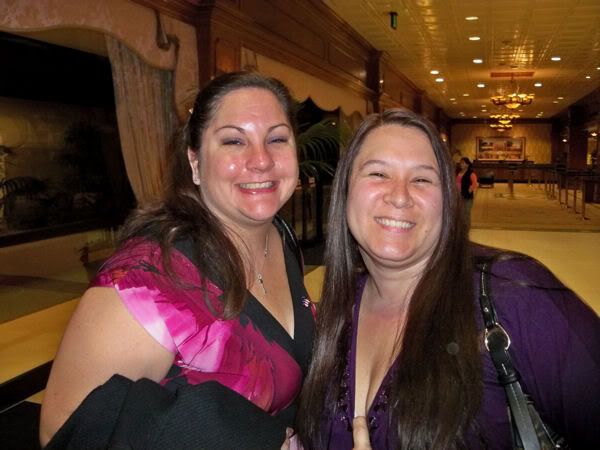 sunnygirl and All Aglow
Our escort Barbara, who works many of Disneyland's special events from small wedding parties to large corporate functions, arrived just before 7:30, gave us all stars and stripes Mickey pins, and led us on the hike through Downtown Disney to Disneyland's main entrance. The park was getting ready to close at 8:00. How cool is it to be led into Disneyland when everyone else is leaving?
Barbara prepares to unlock the side gate.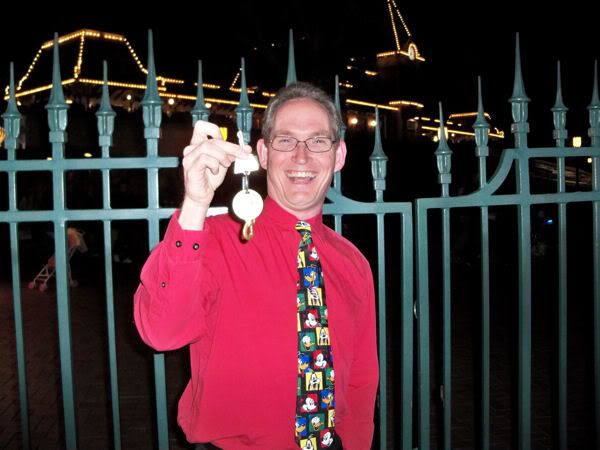 Hey look! I've got the keys to Disneyland!
If Barbara thinks she's getting these keys back, she's out of her freakin' mind.
Coming up later today: pics from inside the reception, and a special surprise for Tony Baxter.
Please wait . . .