What a wonderful time we had all weekend long, came home completely exhausted but already of thinking of when we can get back to our family away from family.
We arrived Friday afternoon and after settling into the Hojo we walked over to have a late lunch with none other than our stalkers from Arizona Dr. Earkid and Goofy Golfer. It seems like it had been only minutes before we had seen them last, but it had actually been hours.
After lunch we all decided to take a nap before the big Hojo party and get the weekend really started.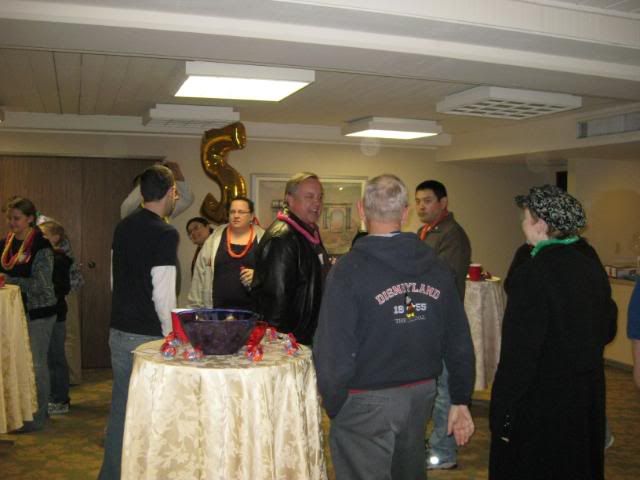 From left to right: Clink kids; Capt Phoebus; Gravey 80; Rixter; Trekkie Dad; Doom BGI; Trekkie Dad's wife;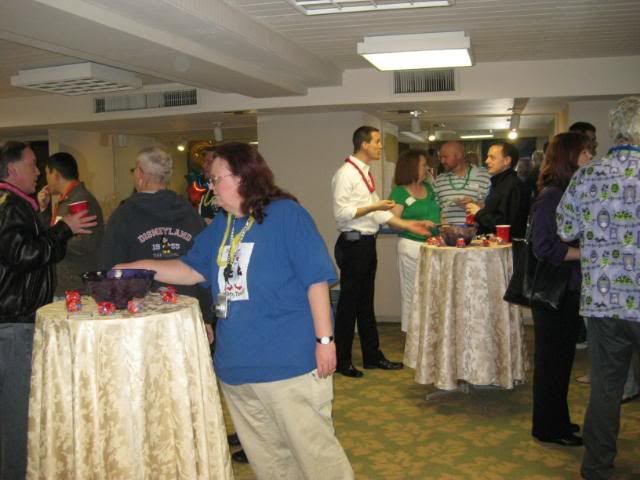 From left to right: Rixter; Doom BGI; Trekkie Dad; Penguin Soda; Willie; Pratt55; Sirclinksalot; Brerbit; Mary Read and MCow1.
Notice the bags of the M & M's on the table? The Hojo had them custom made with MC 5 years on them. I have to find my bag and open them up to take a picture (unless someone already has a picture). Another reason to love the Hojo.
From left to right: Uncle Mike; Ripper; Fishbulb; Indiana Jenn.
From left to right: Mary Read; MonstersGoBoo; MalefecentMel, amanda.collishaw, jessicaluvsjonas; Tinker Monkey.
Sir Clinksalot; Abominable Snowman; Disney1978
Sir Clinksalot; Doom BGI; YoyoFlamingo; Disney1978; Neverneverland; Dr. Earkid; Capt Phoebus; Goofy Golfer; Pratt55; Monorail Man
These are my cubs and I love them, Capt Phoebus; Pratt55 and Monorail Man.
The lovely Momma makes her appearance
DoomBGI knows how to treat a lady; as Brerbit and Abominable Snowman look on and learn.
My first glance at my MtnGirl.
(Villains Fan, Eric, Susie P., Mousechild, Dsnylandmom; MtnGirl; Aashee)
All My Tim's
(DisneyTim and Timmy55)
Some random fun ladies were let in to the party.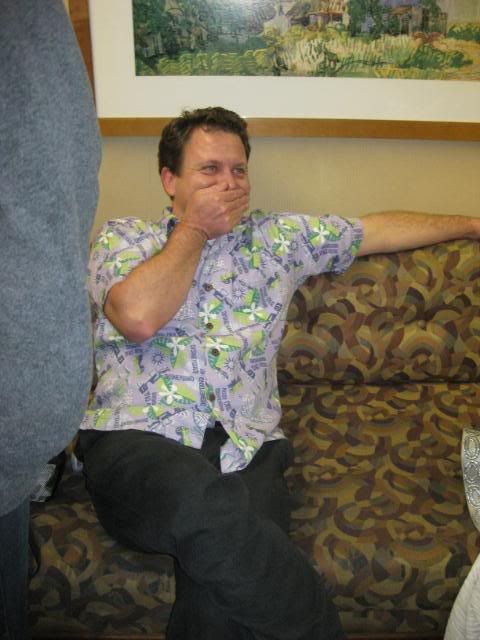 Obviously something was up with Fishbulb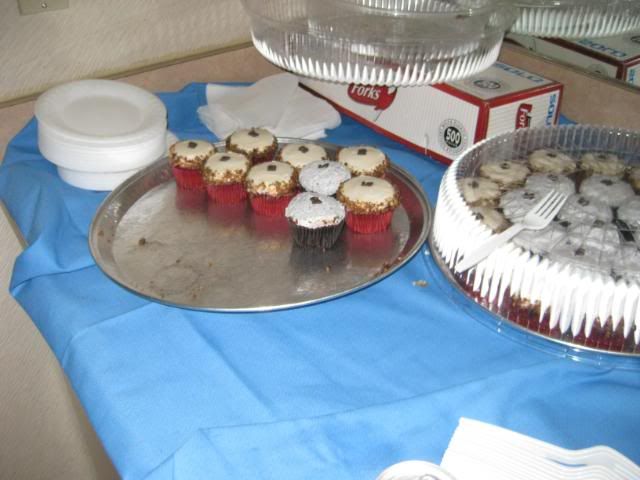 The Hojo's provided us with snacks. Legally Brunette brought her to die for Red Velvet and Oreo cupcakes. Timmy55 brought Tiramisu. Needless to say we were a happy bunch.
MtnGirl; my Amanda; Myself and Momma; all missing Belle.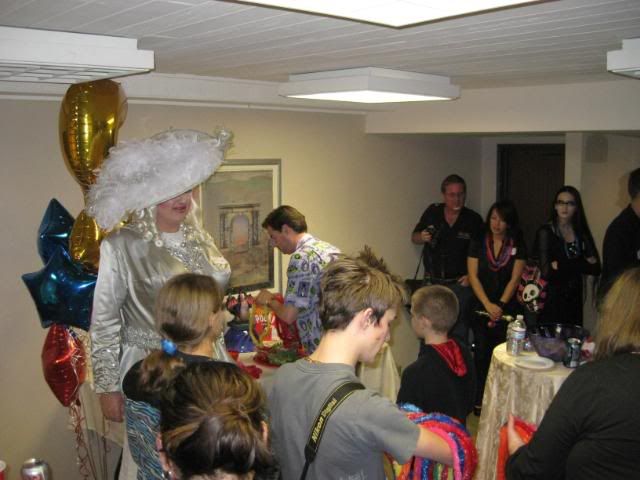 This year a contest was held and if you said a certain word you would lose your lei. Prizes were awarded to those who had the most leis at the end of the evening.
Momma was the hostess with the mostess.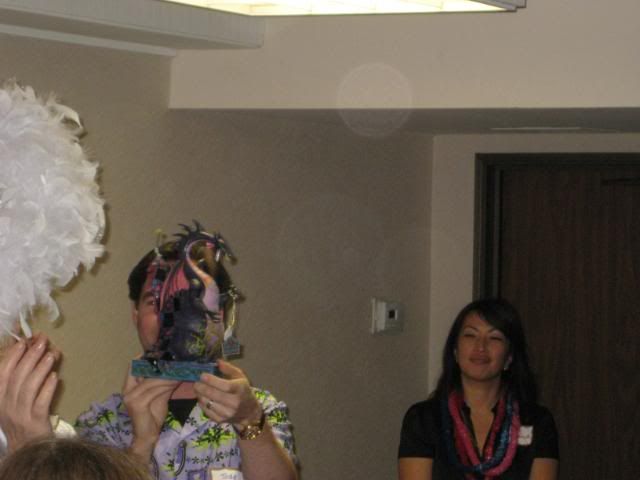 The first place prize
Elly was the most lei'd person at the party.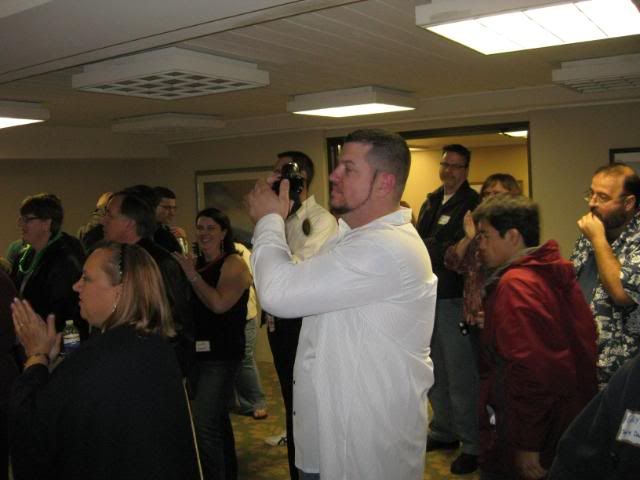 From left to right: StitchTT6; Deogges Mom; Rixter; Capt Phoebus; Mamabot; Willie; Joshnya (Zonie); Goofy Golfer; Dr. Earkid; Rocker; Al Lutz;
From left to right: Julie Mouse; Ripper; Monorail Man; Uncle Mike; not sure; Indiana Jenn; Stitch TT6; Doom BGI; Rixter; Mamabot; Deogges Mom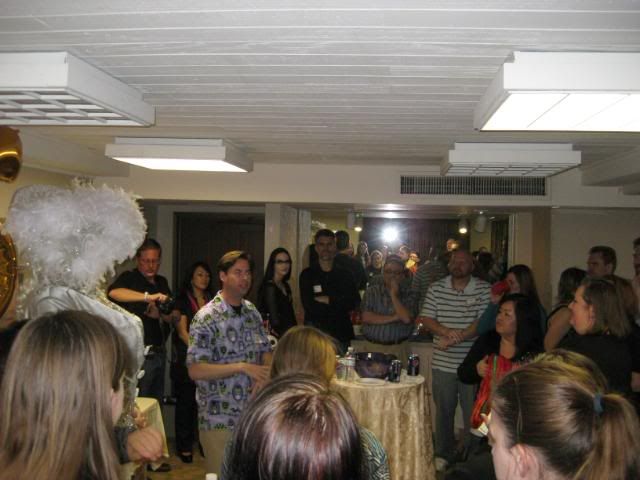 From left to right: Momma; Darkbeer; Legally Brunette; Dusty Sage; The Dark Lady; Aashee; Mousechild; Sirclinksalot; pixie chick; Is it October yet member; Elly.
From left to right: Dusty Sage; my Josh; Darkbeer
Coming up later, Saturday at DCA.