I had it all planned out - I was going to do the MiceChat 5th Anniversary right. Two nights at HoJo's, with plans to attend all the events.
Well, when I went to make final arrangements with my financial advisers, here is the answer I got -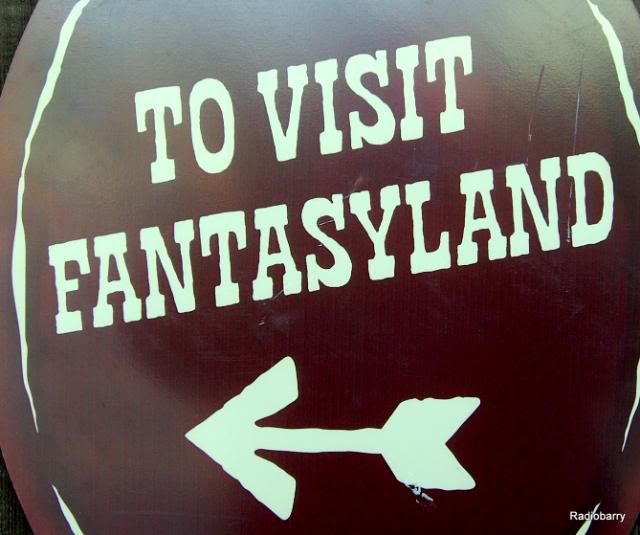 So, no pictures of the Friday night frivolities, or the Saturday sensations.
But you can bet that I was in my car at 0-dark-30 Sunday morning because it was finally time...
To have some fun!
And no sooner did I approach the Main Gate of the Happiest Place on Earth, did I find another Micechatter already in the mood to par-tay!!
I met several other MiceChatters in line, waiting for them to drop the rope at the end of Main Street...
And so with fanfare and dramatic voice, the rope is dropped. Some went running toward Space Mountain. Others, perhaps Indiana Jones.
As for our group...we figured, probably correctly, that we were the first group in the entire history of Disneyland to go running to, Riverbelle Terrace. Given my own physical state and that of some of MC gathered family, the word "running" is used somewhat loosely.
Anyway, through the line, I find a table and say hello to an old Anniversary Sunday morning friend.
Mickey's pre--tty cool. See if you can touch your tongue to your nose like that.
So after breakfast, I am off - to capture the shots of beaming MiceChatters, some starting their third day of frivolity...
Another of the MiceChat paparazzi, Princess Buttercup catching NeverNeverland in a moment of um, candor.
And Trekkie Dad and his wife drove within about two blocks of my house on their way down to this wing-ding. Yet as it turned out I had to drive 110 miles south myself, just to catch up with them!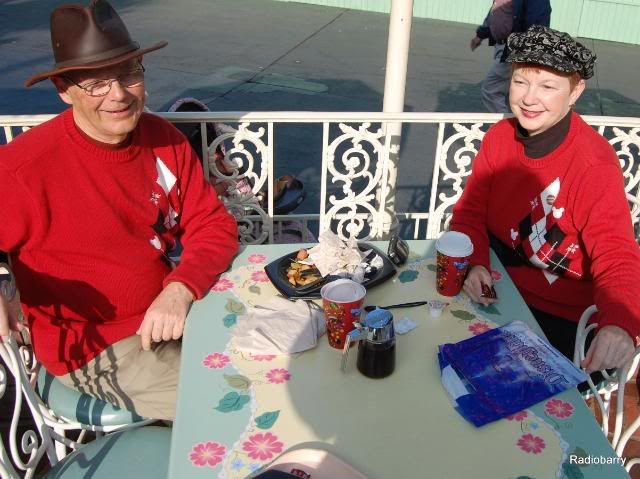 And then it was on to one of our great MiceChat Anniversary traditions - the ride on the Mark Twain. Wait - we couldn't be hitting a wall this early in the day, could we?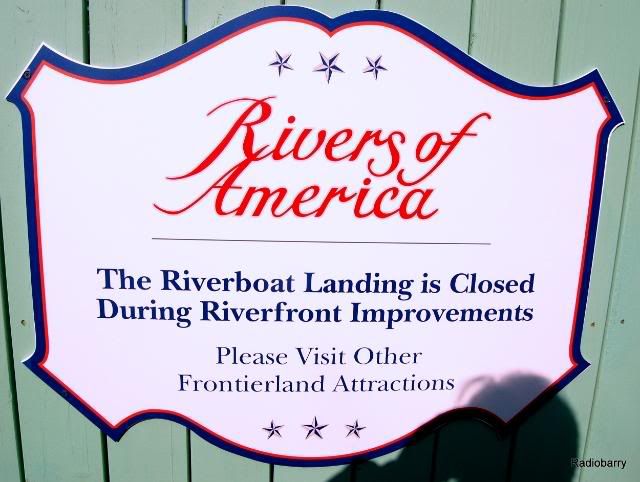 After all, there are just so many other attractions to enjoy in...oh, stop it Barry! It's all positive today...yes, you're right...