Ok so I went to Disneyland over the weekend and here was my experience at the parks in a really cruddy presentation.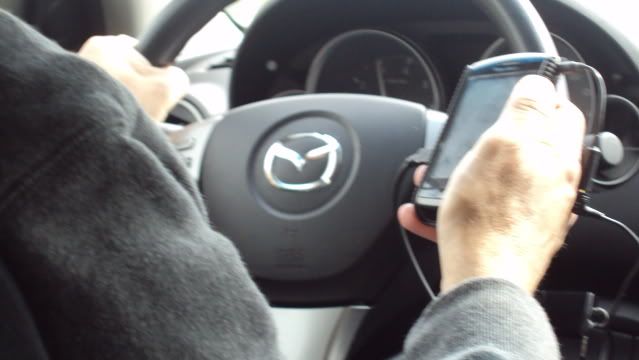 So I just barely realized after more than a year of owning my camera and I realized that it could take shots in 16:9 aspect ratio and increase the picture capacity from 500 to 1800. Just a test shot I took bored on the drive.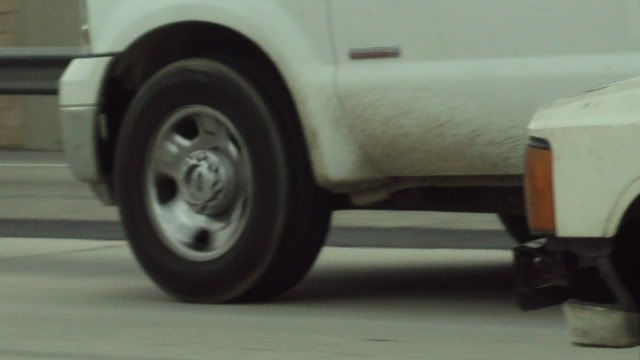 Another test shot. I was plenty bored.
Why hai thar Knott's. I'll be seeing you @ WCB.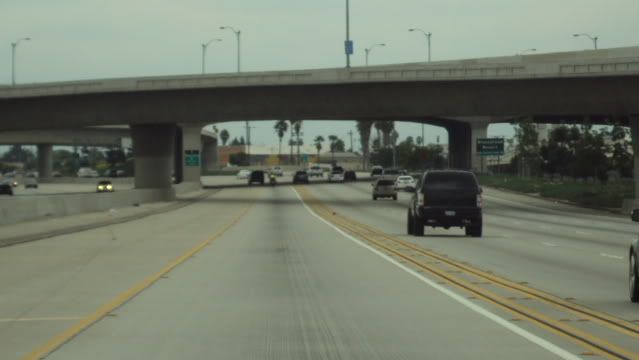 Yep. Still bored. No wait, that's the Disneyland Exit sign in the distance! Victory!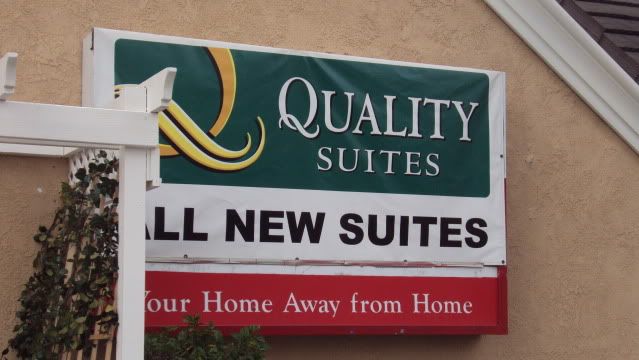 We arrived at our hotel for the night. At first I thought Hotwire let us down but it wasn't that bad of a place.
Afterwards we finally went to the parks.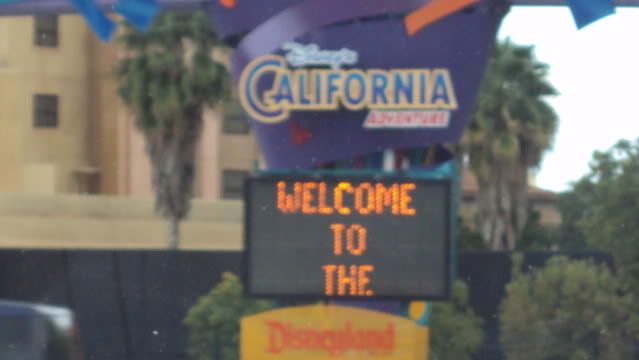 Thanks for the welcome.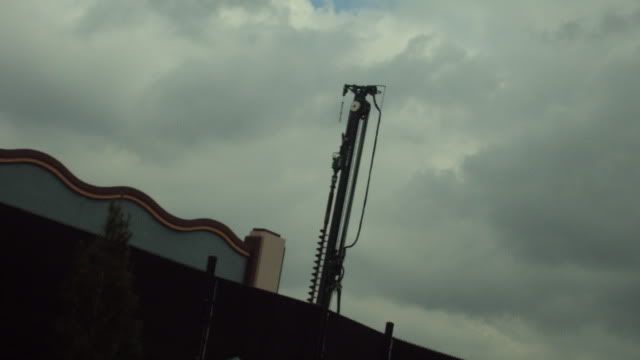 As we entered through the Disney Way en trace driving on the outskirts of the park boundaries, we passed by a large crane contraption of some sort. Most possibly going to be used for Carsland.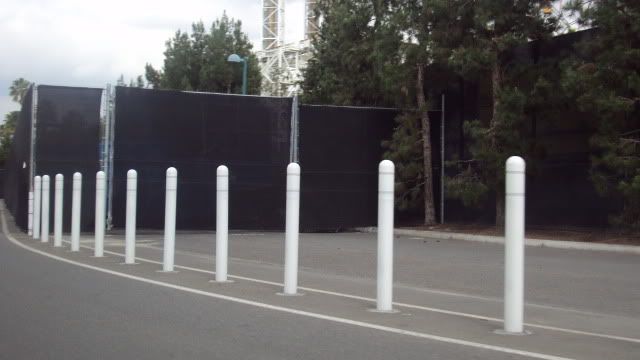 Not very special, but this intrigued me. Is this part of the new tram route?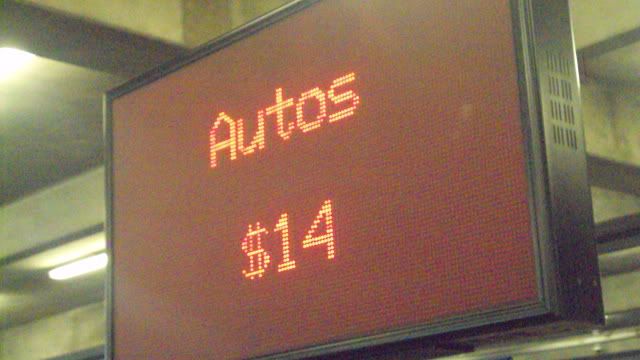 Typical Disney :thumbdown:
What?? No Tram Doors?? This is one of the things I was most excited to see!
Noted.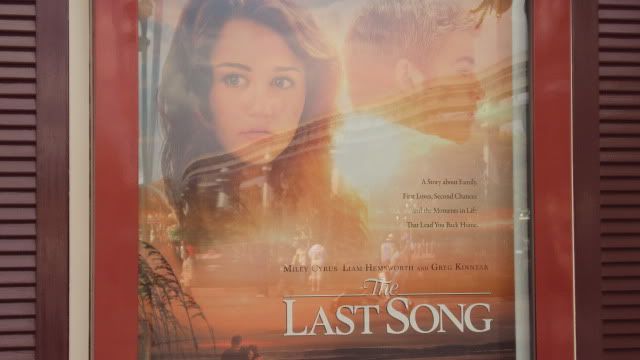 Can you spot the fails?
We all agreed on going to DCA to get some construction shots and a few rides in the pier area.
Hmm. Artsy.
This needs an update, like now.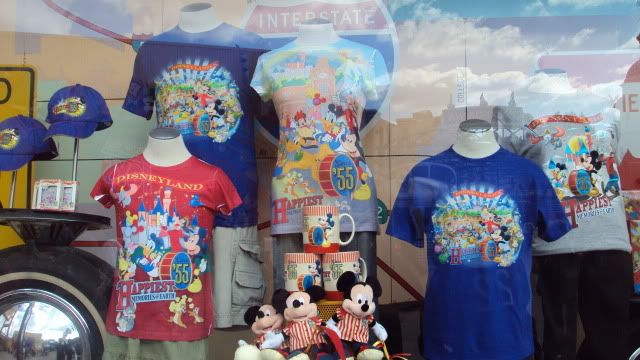 I'm liking the '55 merchandise they were offering. A bit corny, but nice.
There was a giant wall in the vast majority of Hollywood Blvd. Some signs were up..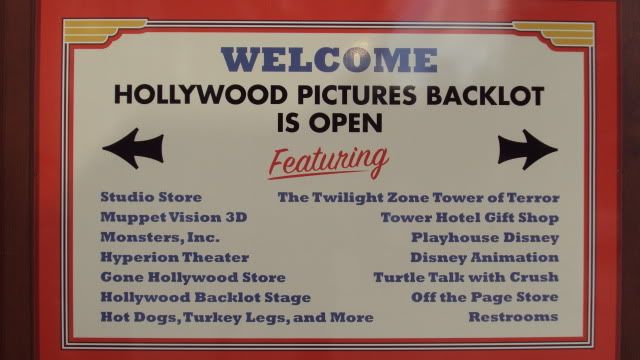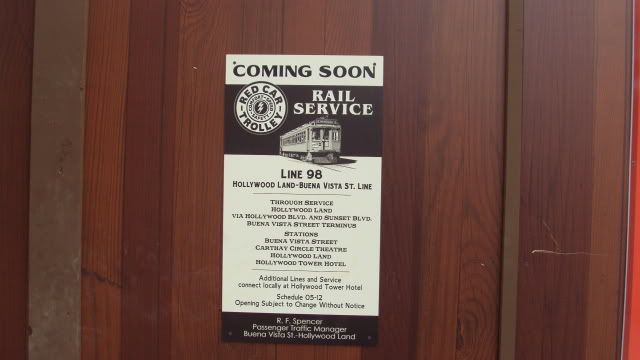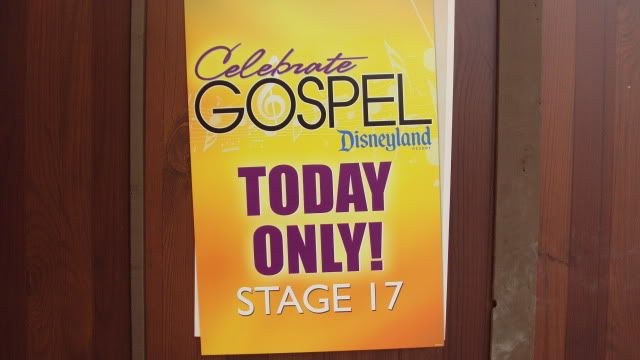 Oh great, gospels. Wait what? Stage 17? Only open the day I went? No wai! *runs*
Appears to be a really great event, wasn't of my interest though. But of course I did have to take a peek inside..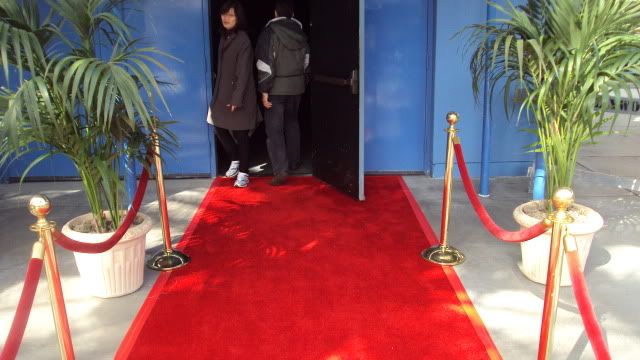 Alas, the only red carpet I'll be walking in my lifetime before I go to some college parties.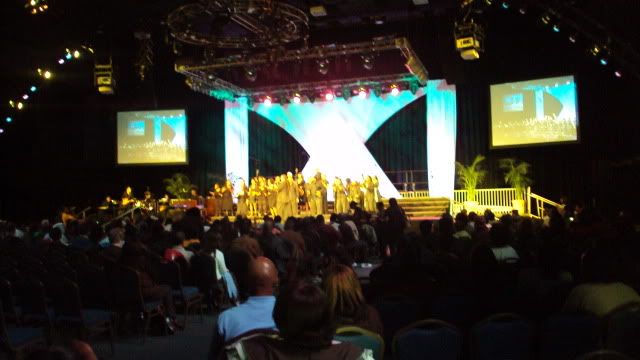 Really cool event going on inside. Stayed and watched for a few minutes, and we continued on.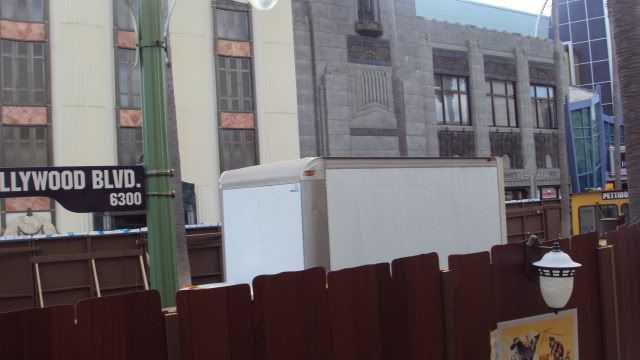 Regardless of my tall height (so close to 6 ft), I had a difficult time getting a decent aerial shot. A guy next to me was a bit taller and had a better ability of getting the shot. and is most obviously a Disney fan of some sort, :lol:.
And now for a montage of super cheap under the teasing wall/door/crack opening shots!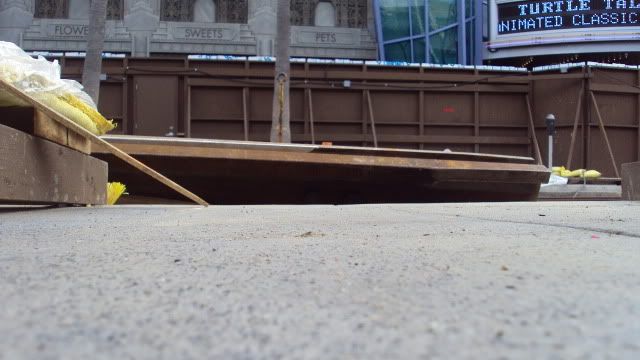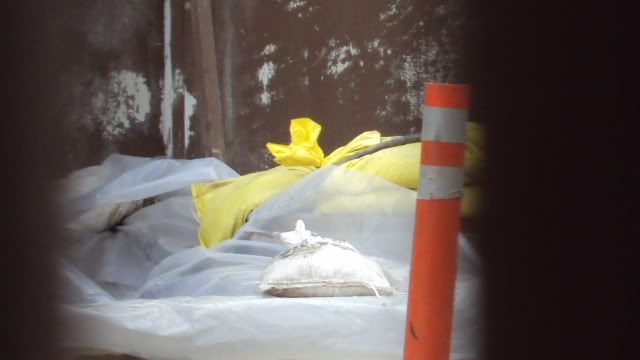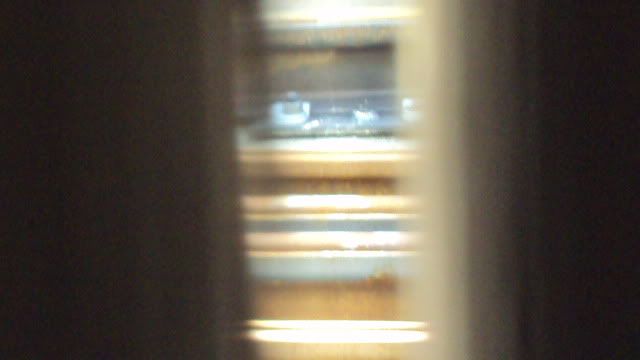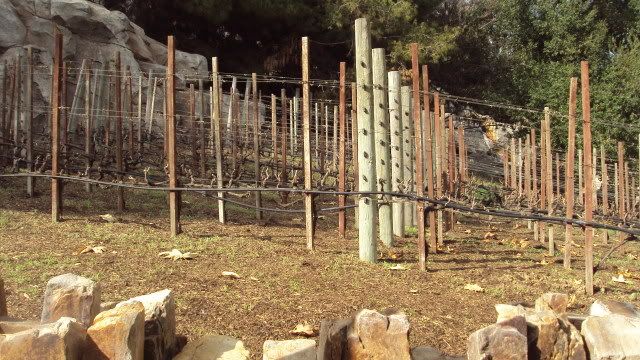 Looks like the winery is re-harvesting their crops.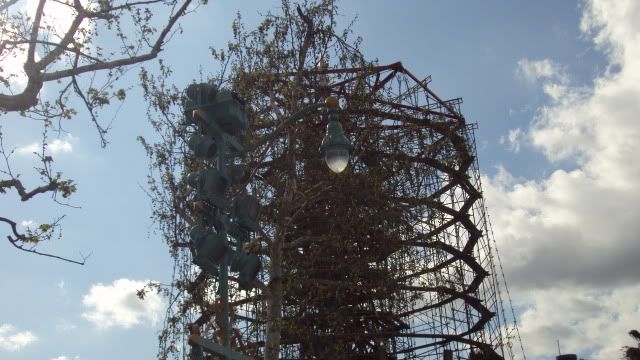 Oh great, I should of seen it coming. Still a shame to see it with scaffolding, I like the ride. I wonder what they're up to.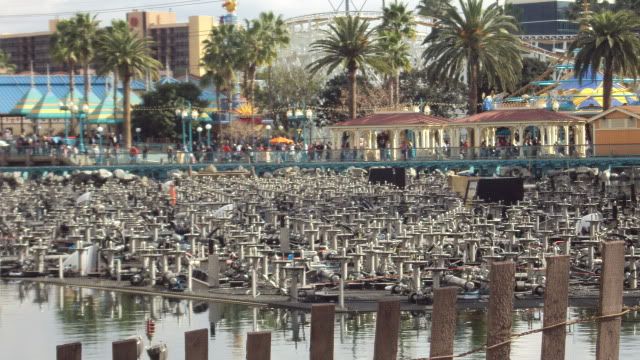 That's a lot of explosions of water.
Silly Symphony Swings. Trust me folks, it's a lot smaller than you think it is.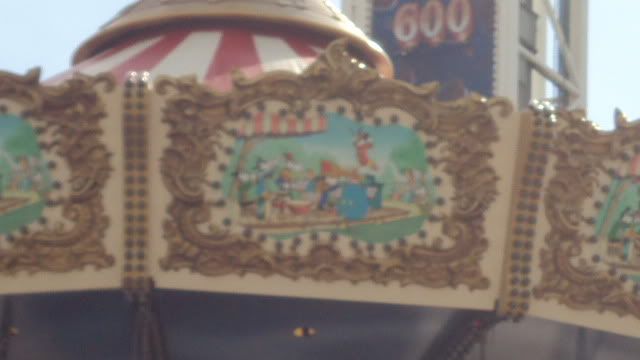 I think I know where Disney is getting onto with this, I hope it turns out well.
So afterwards we went on Screamin', had a train with no audio, dad complained, we got a re-ride in the front row. I recorded an onride, I think it came out pretty good.
[ame=http://www.youtube.com/watch?v=e6AyupnrlpY]YouTube - California Screamin' POV - California Adventure[/ame]
But my camera has some pretty horrible wrist strands, meaning the following will happen if you securely wrap the camera to your hand: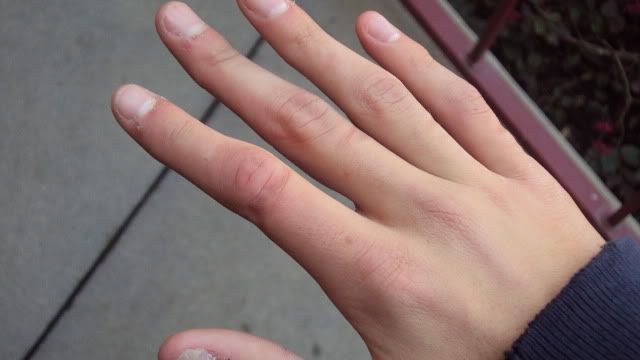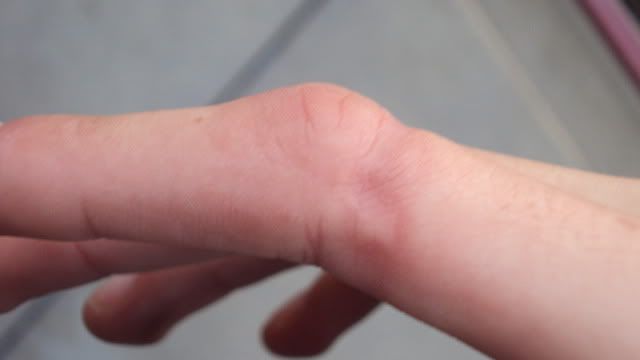 Ow. It left a pretty bad mark.
TSMM was next, we found a new easter egg in the game, but didn't PR. 184K, have to beat 220K.
Then it was off to MFW, to get those construction shots you have all been eagerly awaiting.
Looking good.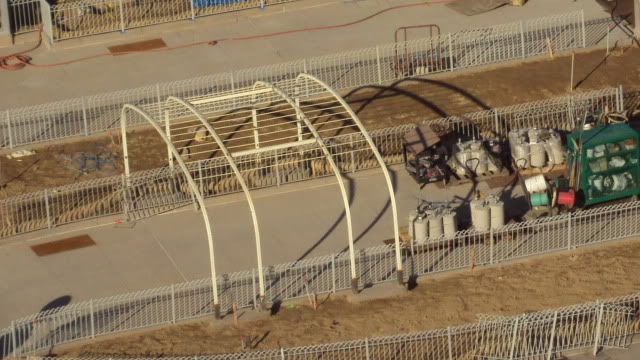 Getting these up too, I can't wait to see them finished when it's covered with roses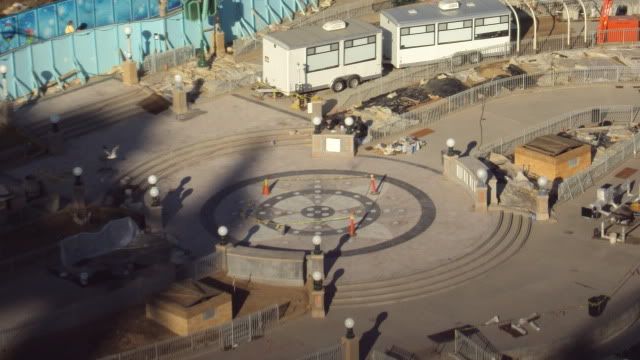 I like the fountain area too. I think I read in the project tracker that slip resistant flooring will be established, is this true?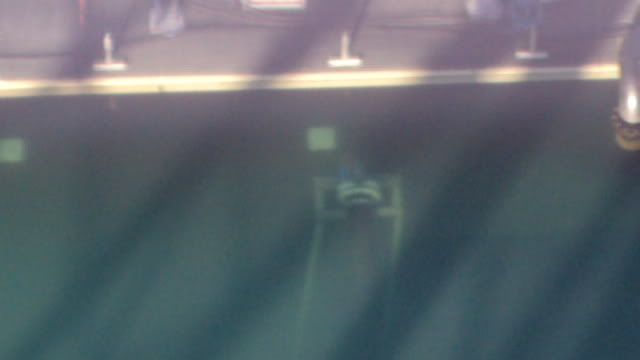 I see you hiding there.
YAY! Radiator Springs Racer Track is going vertical! I spy a great oppurtunity for airtime on that hill, Disney better not ruin it.
And when I couldn't get any good views on construction, I decided to get some Screamin' photos. They came out nicely.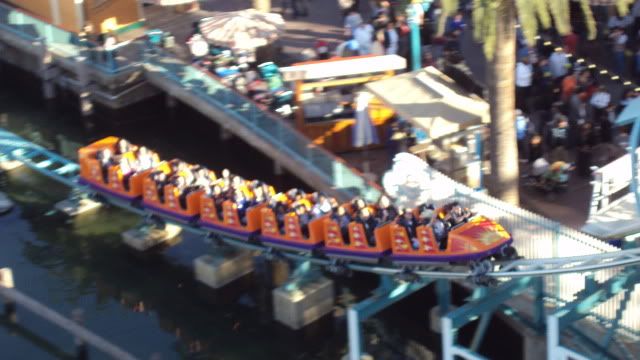 Leaving the wheel I walked by a guy in line with a rally RC car. It was just too cool, here it is:
Meow.
Looks like a kitty.
I had my hopes up that the flour tortilla machine was working again, only to find out it broke down earlier that morning. What horrible luck, especially because it has been broken down for our past 4 visits.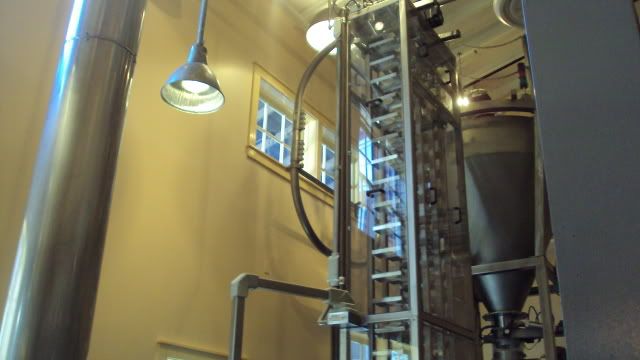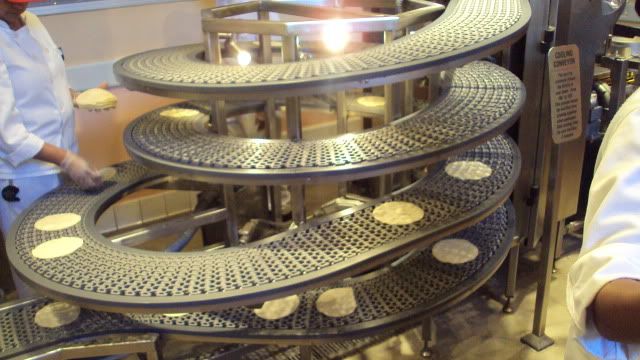 Dislike. :thumbdown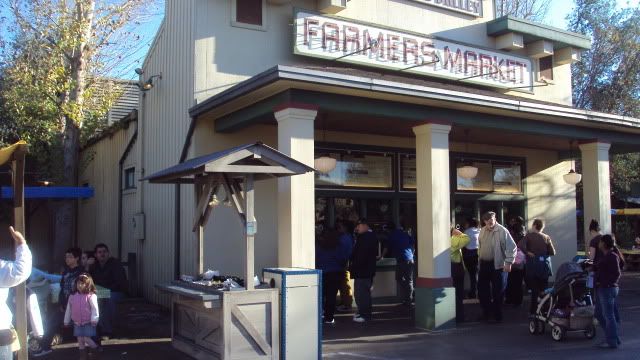 Move out of the way, you're blocking my view of Carsland!
Walking by the area I noticed a little stand up. I didn't see it before, it was an interesting find for us.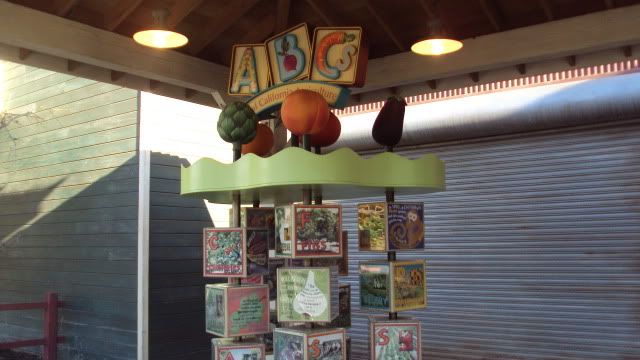 O is for Orange Groves, where Disneyland was born.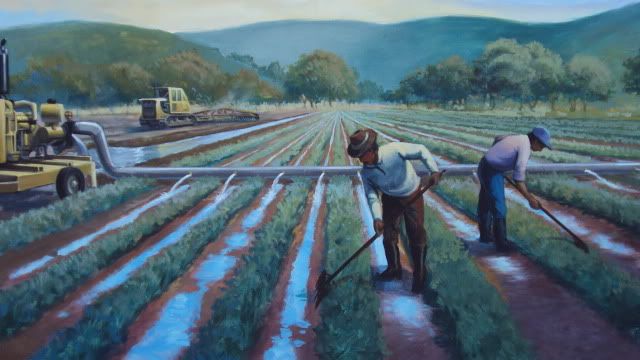 Passed by this, it came out pretty cool.
Hidden Mickey in Flik's Fun Fair? You Decide.
Secret Temporary Passageway? I accept!
And I saw an opening and was too tempted to get a picture.
I see you backstage. I'm so devilish.
I like how they placed a box of gin right in front of the television set in the HTOT preshow room. :lol:
And after realizing so much time has past, more than we planned to be in DCA, we headed over to Disneyland. Finally.
MadHatter hat, or CarrotTop Wig + Hat? You decide.
I noticed a lot of people were asking about the pricing on these hats before I left on the trip, so just in case this is still unanswered, here it is.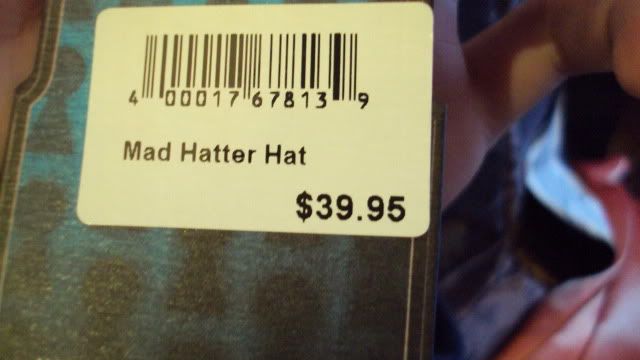 Pish. Typical Disney.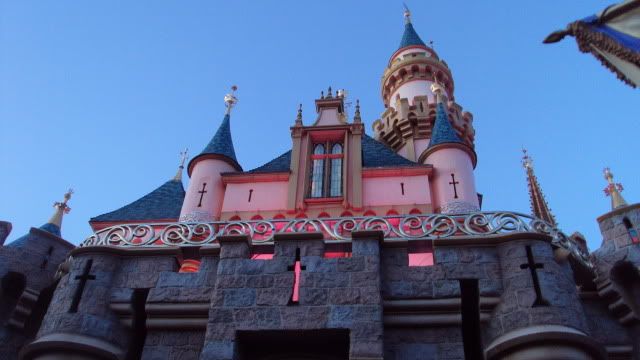 Always a sight to see, gotta love the castle.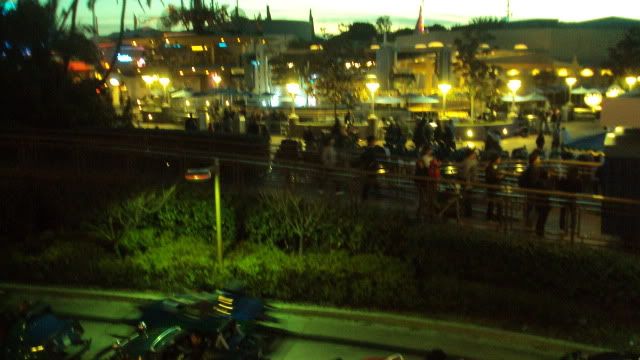 In line for Autopia, bored in line.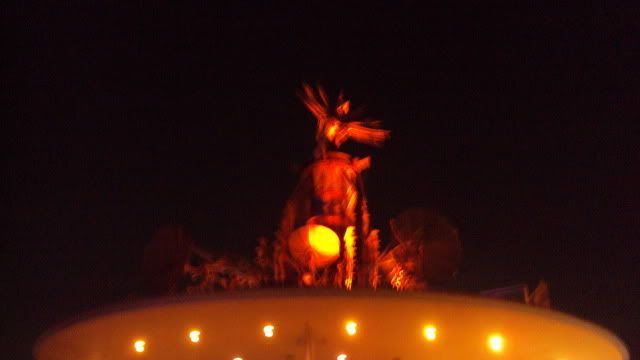 The observatory wasn't working! Dislike!
So my dad and brother were debating on where to eat dinner, and we decided to eat somewhere new, and I was just surprised I never tried eating here before.
Always passed by and never knew what lied behind the doors. So many possibilities!
And anyways, it was actually a pretty good place. I had some pasta and chicken, food was similar to other spots just higher priced.
Haunted Mansion, definitely not passable. And I was to happy it was back in its original state, I despise the Nightmare Before Christmas Overlay so much.
And to wrap up our Saturday, we checked out Reunion in the Tomorrowland Terrace while chowing down on some pizza. Yum. They played some decent songs that I actually know (I was suprised), such as Pokerface, Somebody Told me, I've Got a Feeling, and so forth.
That's it for Day 1, I'll update with the second day later on. Enjoy!