Hello everyone =)
Longtime lurker here, first time posting.
This was a trip I took during January when the weather just started to turn for the worst. It was clear the first day when I was at USH and then was a downpour the next day at Disneyland/DCA. (I was in town to go see the new Pee Wee Herman Show with friends in downtown LA)
My Disneyland/DCA trip report will be included here, but you can also
find my LA/USH TR here.
Day 3 in CA
Disneyland/DCA (Rainy day edition!)
I knew it was going to rain, as it was freezing and overcast when I showed up around 8am, so I went for breakfast at Denny's, and then came back and got in line at Disneyland. (I was alone for this part of my trip, so I took advantage of single rider lines when needed!)
When the park opened, I went straight for Space Mountain to pick up a FP.
I then went to Star Tours quickly, then hightailed it to Pirates...which had literally no line. I was on the boat by myself and got to take a great photo of Depp.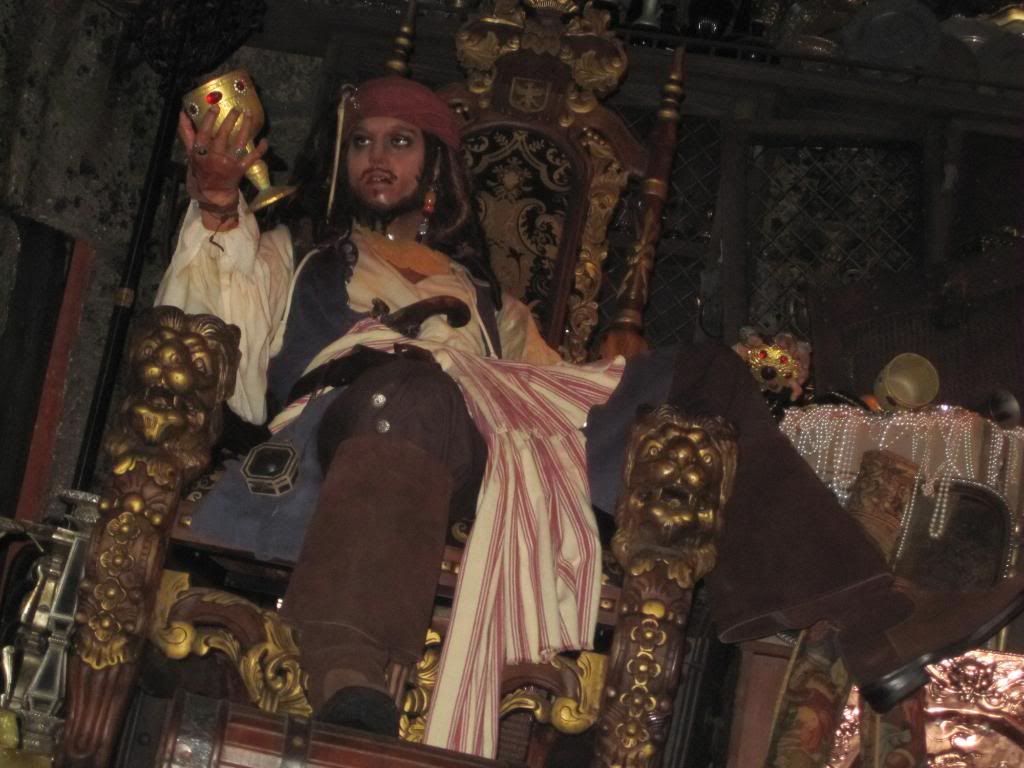 I then went off to queue for Space Mountain, as it had no line, but first got an Indy FP, rode Space, then headed to ToonTown to get a FP for Roger Rabbit...but the queue was only a few minutes, so I waited and eventually got a cab =)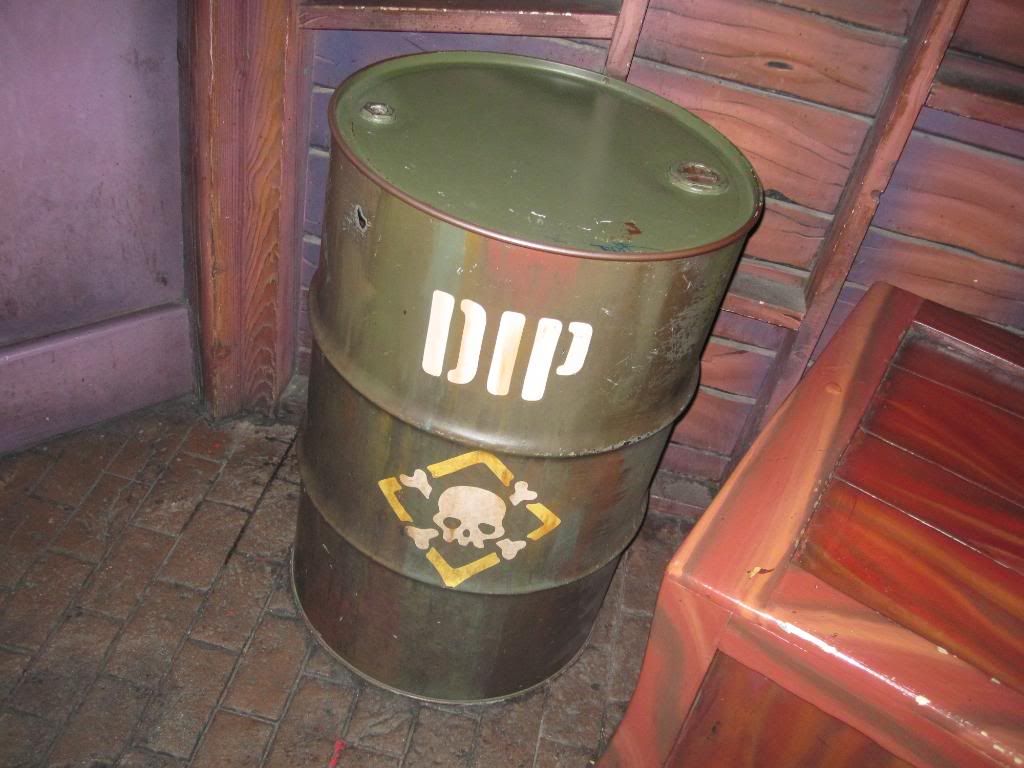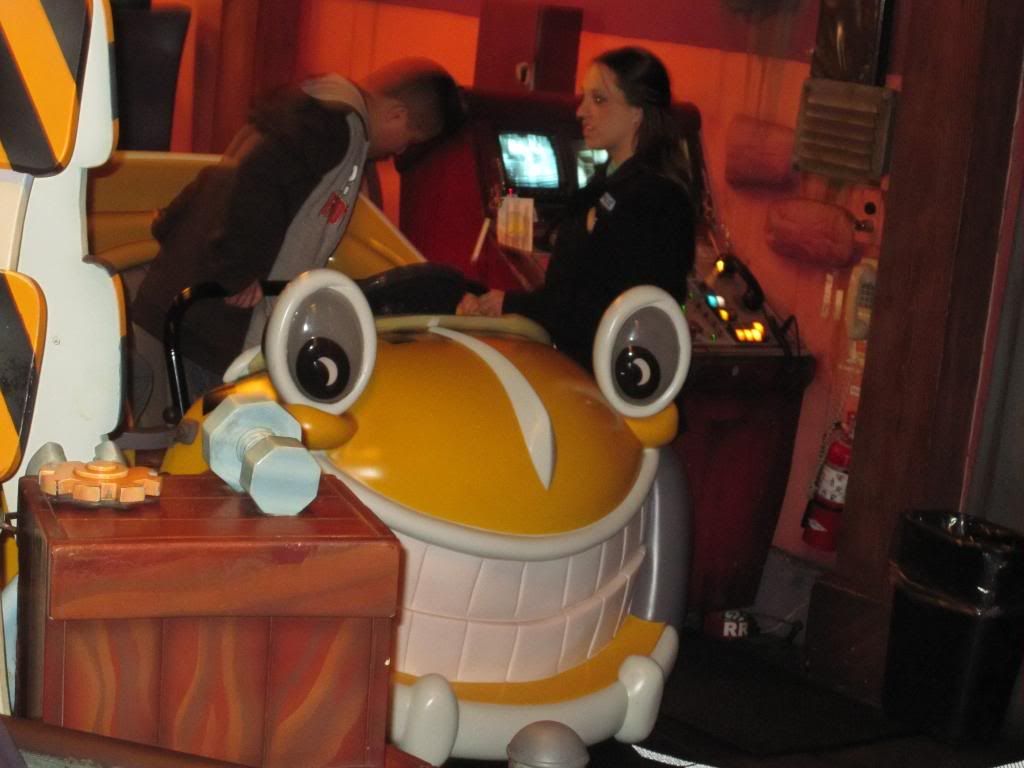 After that, off to Small World Holiday...which again had no line, walked right on.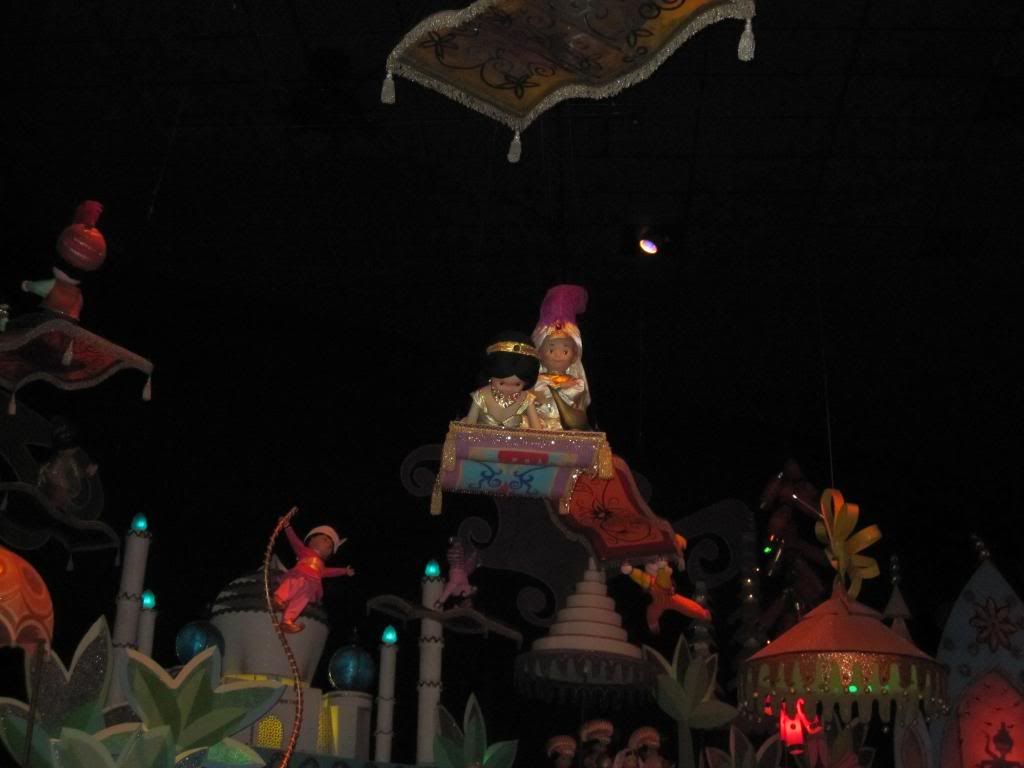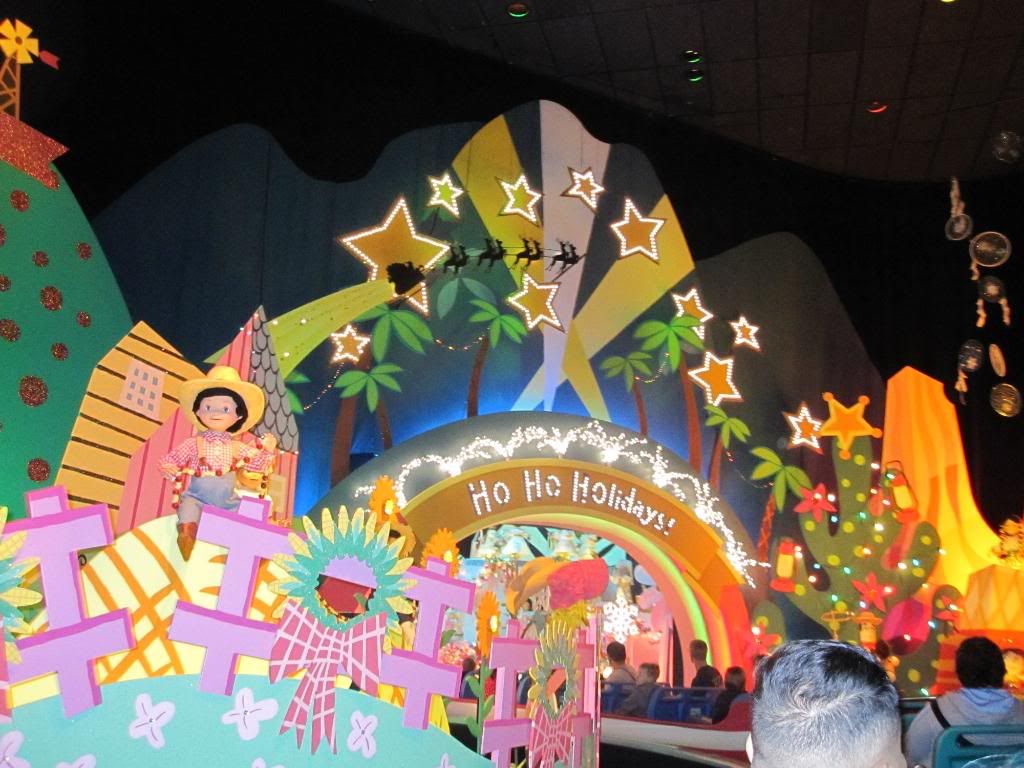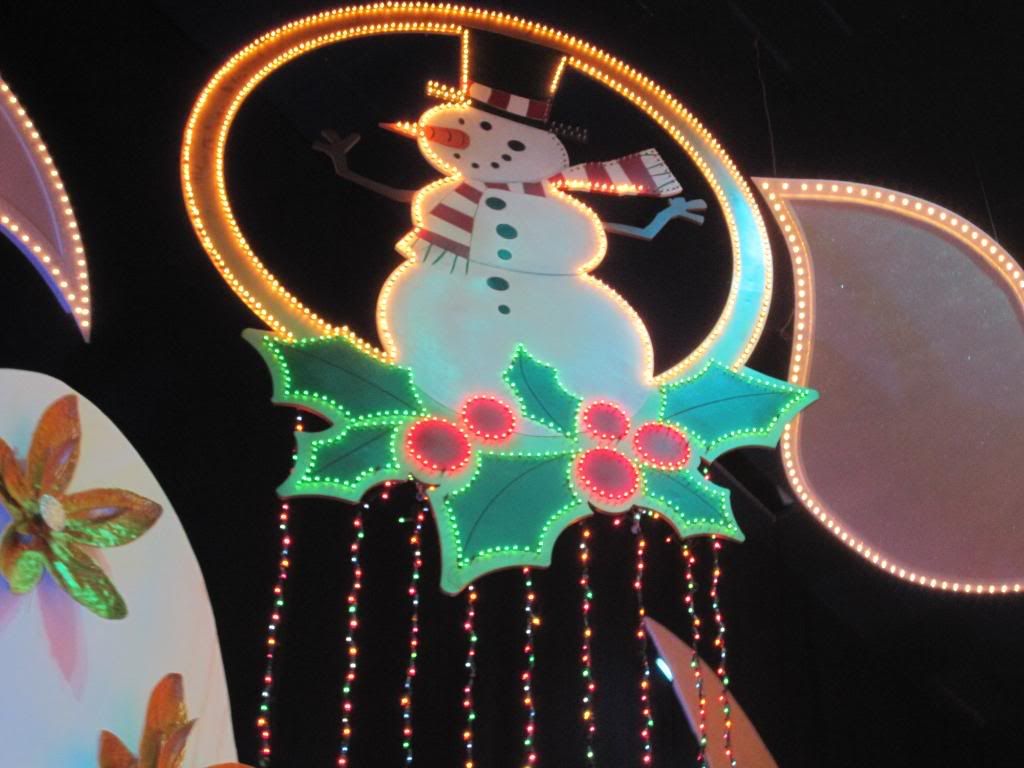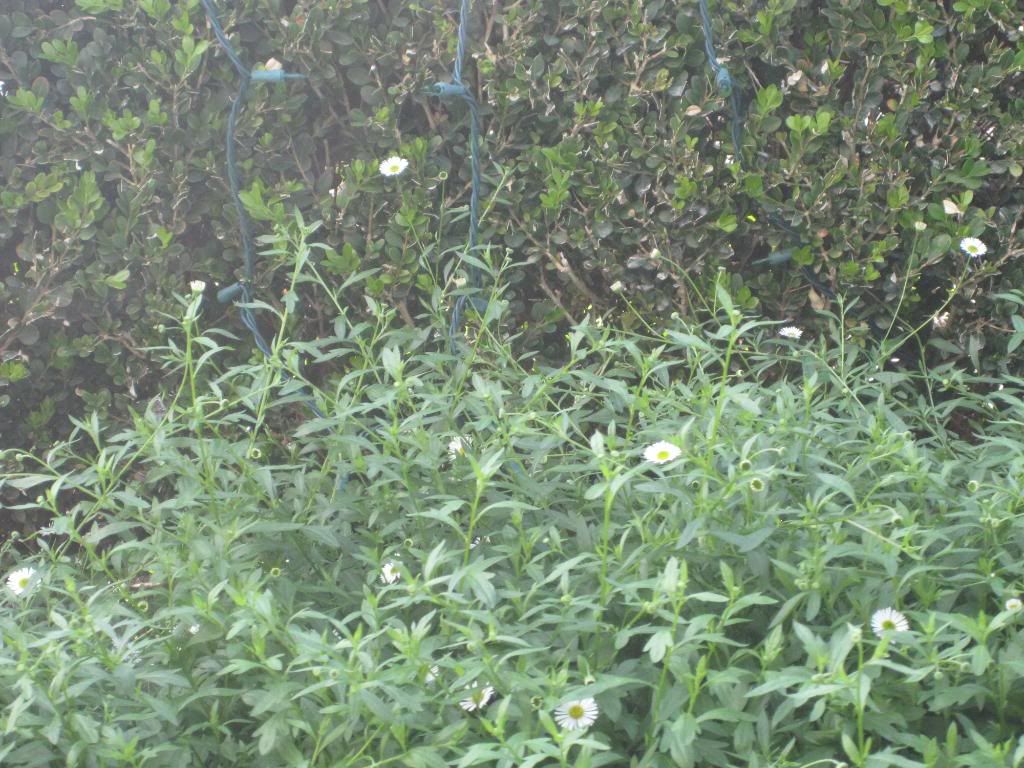 After that, I made my way back out to Main St. to pick up a couple of items and have some lunch.
Ducks at the castle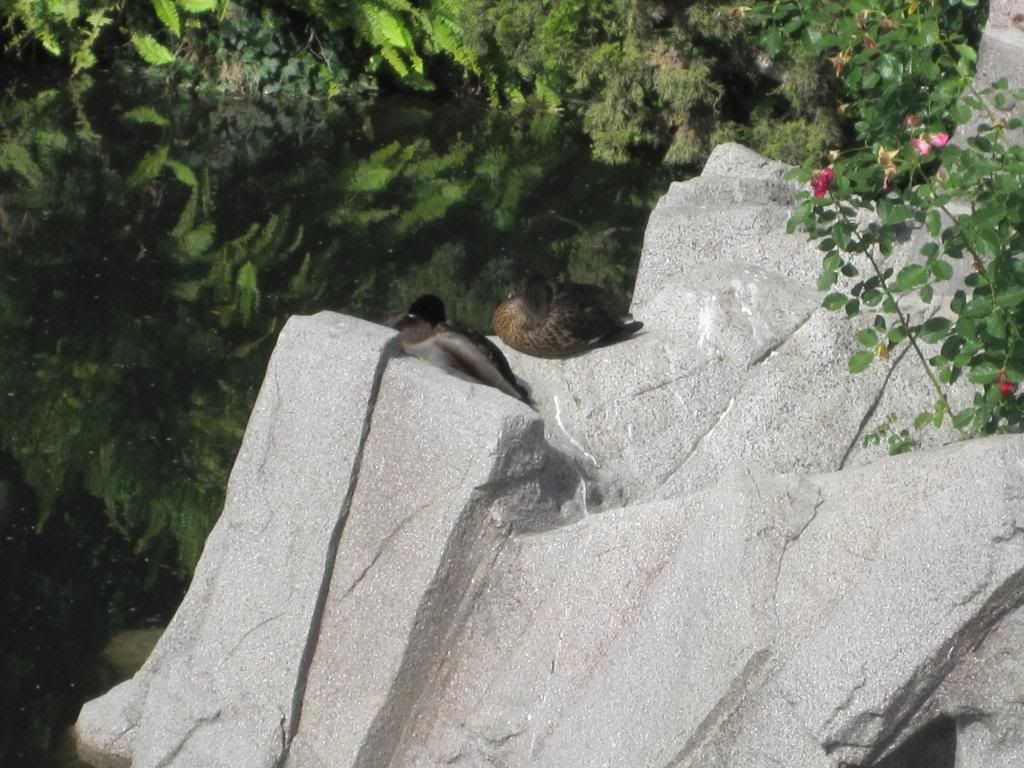 Obligatory envelope shot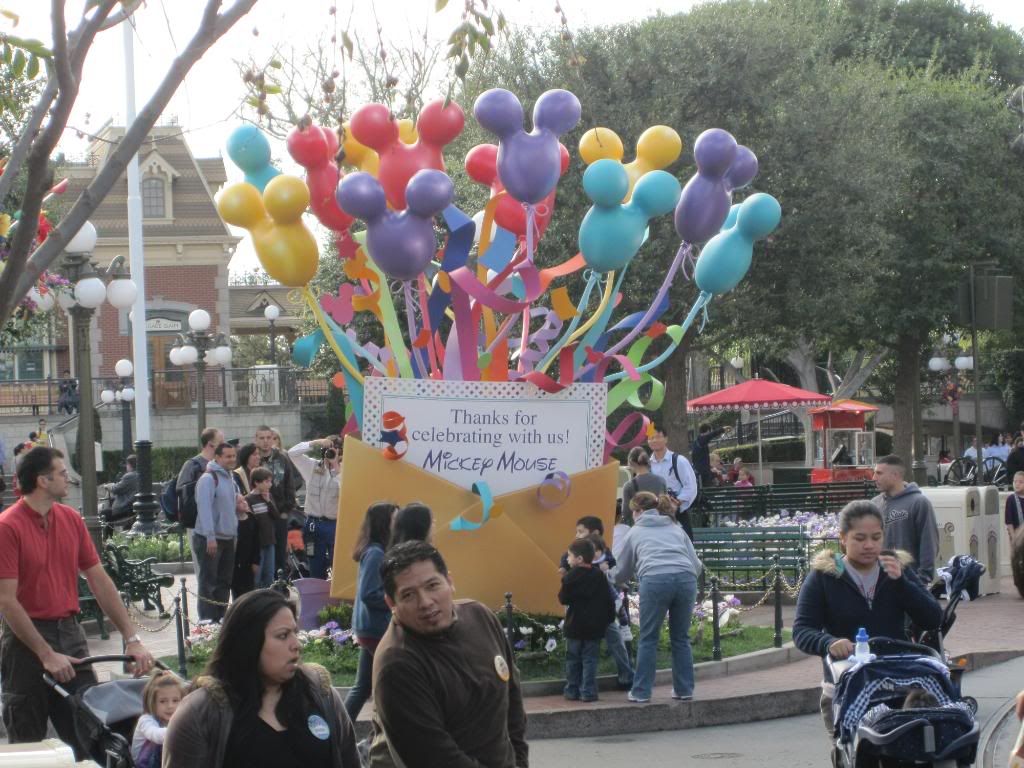 After lunch, I made my way over to DCA to take in Aladdin, as I wanted to see it again before it gets closed for it's Toy Story refurb.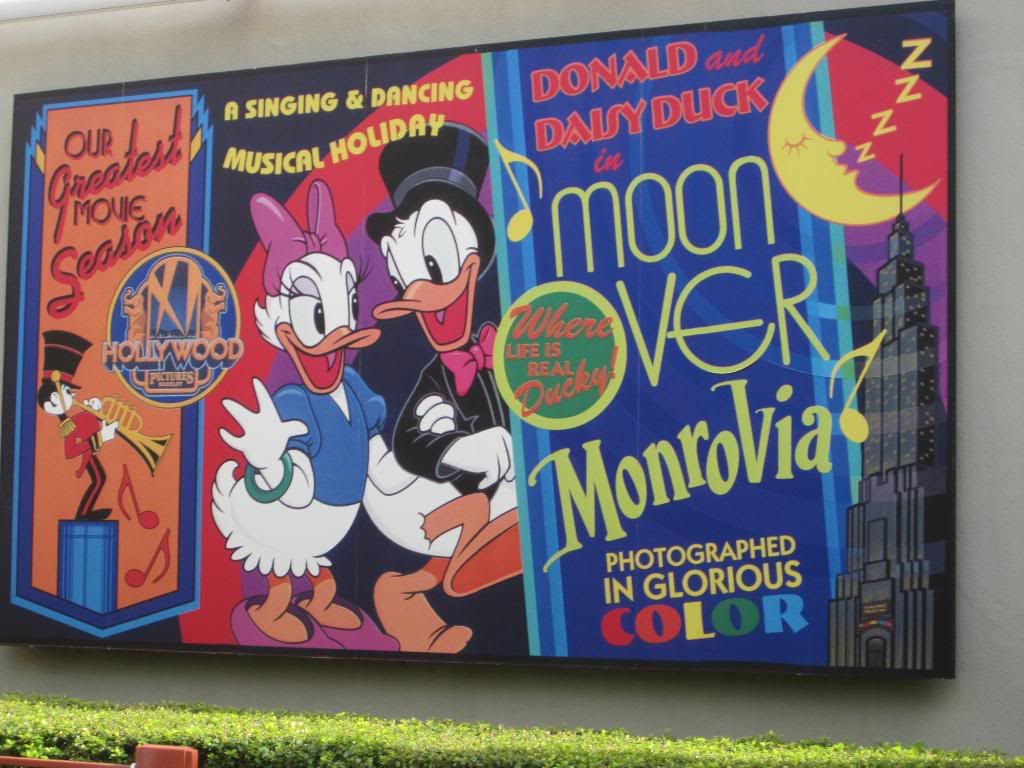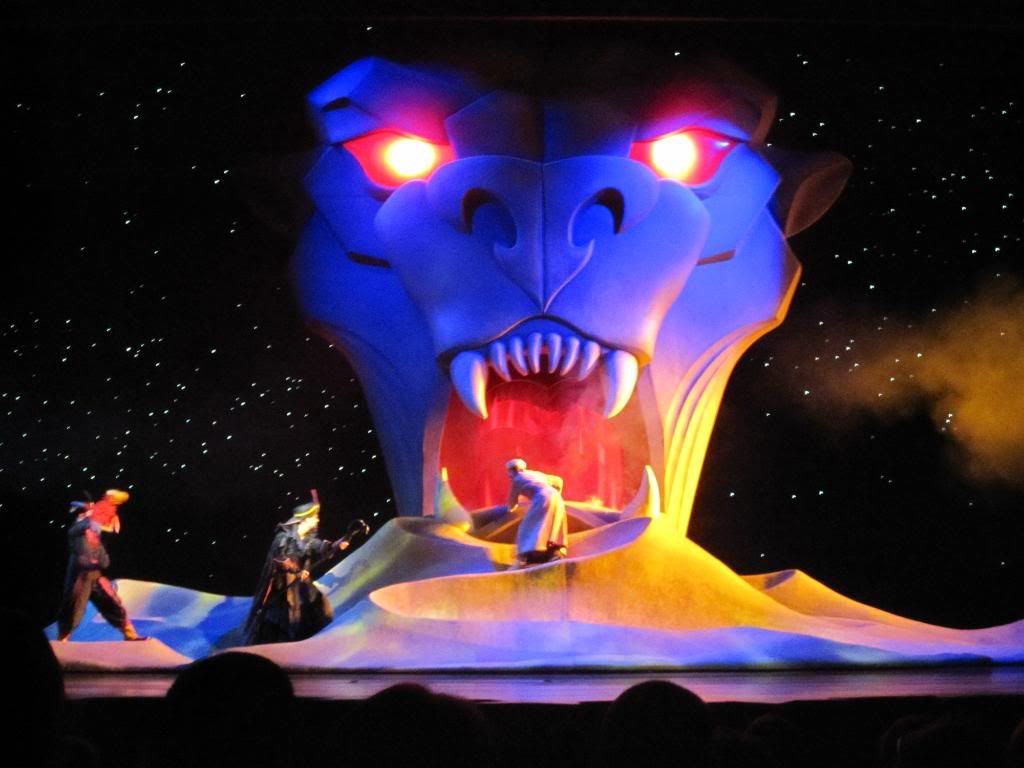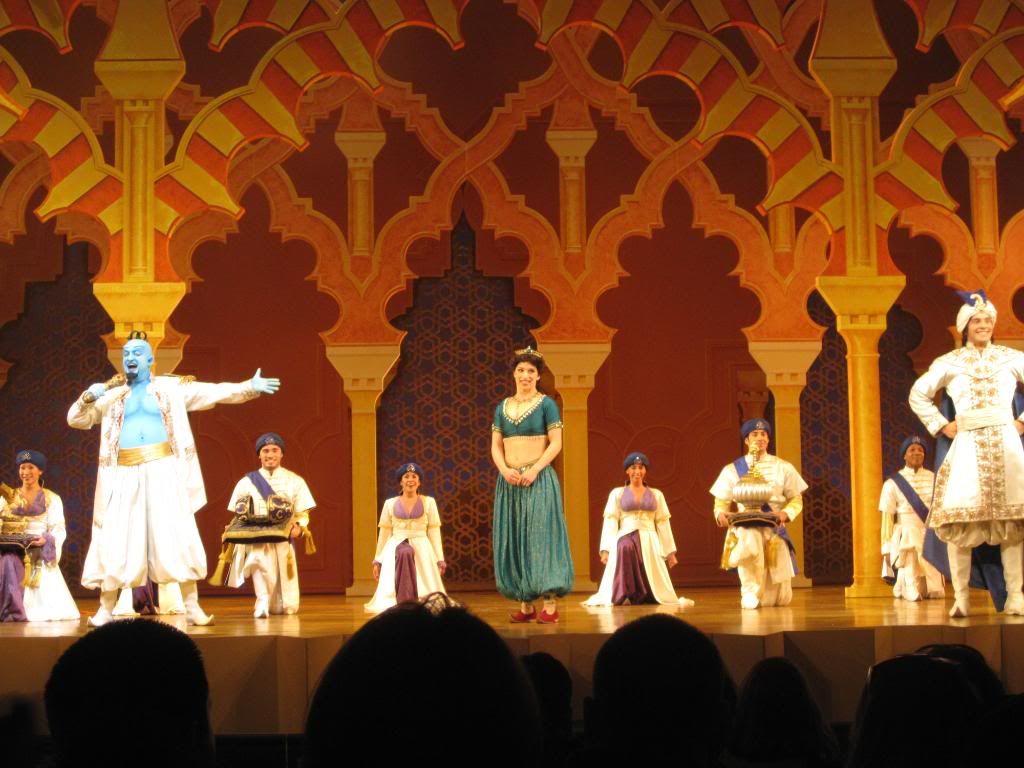 (Best Aladdin by far...)
And then the rain started...
So I took some photos in DCA, rode Grizzly back to back 4-5 times as a single rider. (No one wanted to ride it in the pouring rain anyways, so there was no line)
Then off to Soarin and a walk on single rider line to try to dry off a bit...
Next, off to all of the outside rides (multiple times) in Disneyland that had no line due to the rain. (Big Thunder, Splash Mountain, Bobsleds).
I then went over to Indy...the line was insane...but I forgot that as a single rider I didn't need a FP anyways, so I rode it 5-6 times. (Going back up the elevator, across, and back down the elevator onto the ride over and over again)
I was still soaked from Grizzly, Splash, etc. (literally soaked, not one part of me was dry save for my hair that had finally dried out). I took this to my advantage, and made my way over to Great Moments to sit down and relax. (And took some pictures on the way over)
(I personally think this shot is stunning, used the original hi def shot as wallpaper for Jan/Feb)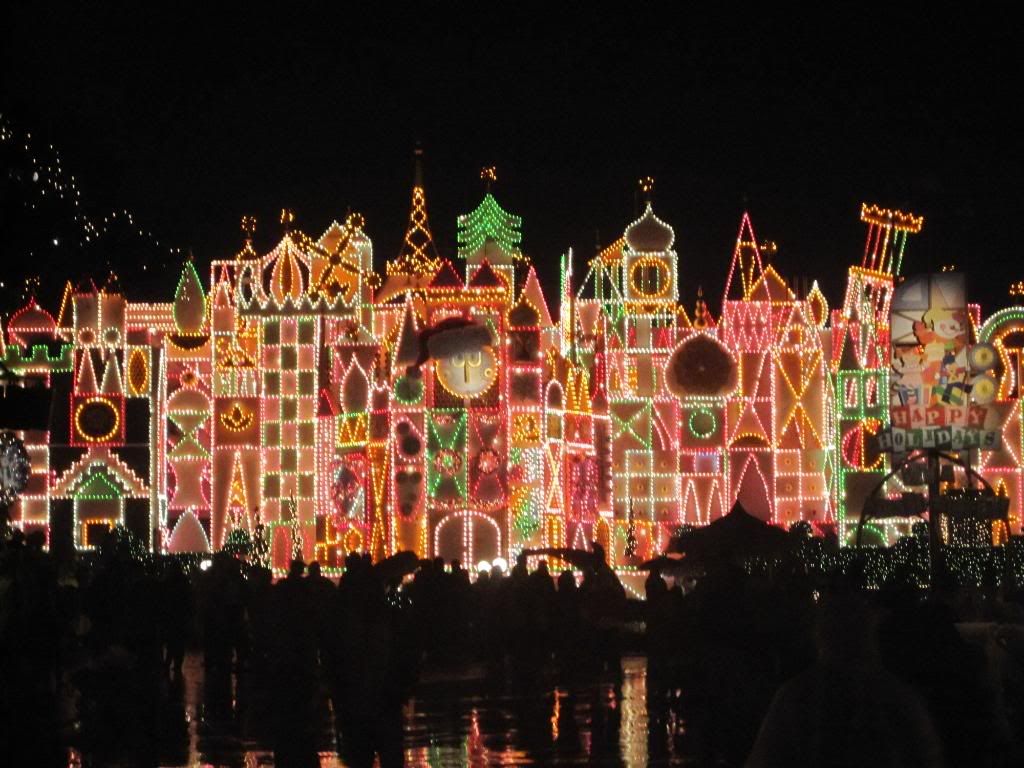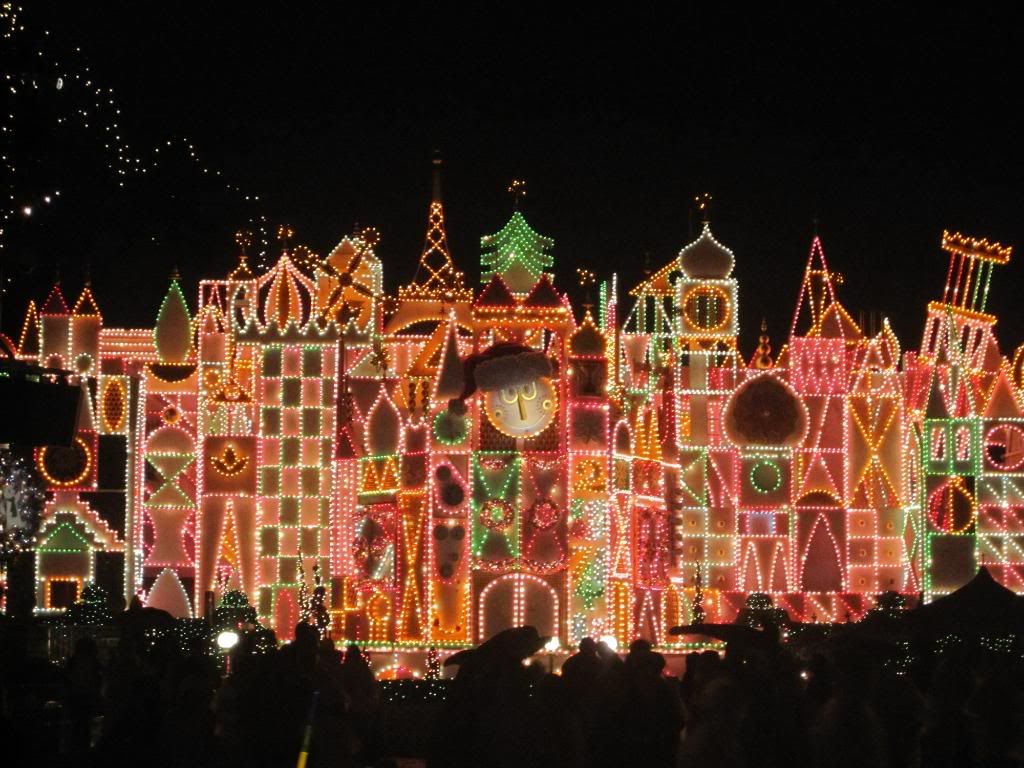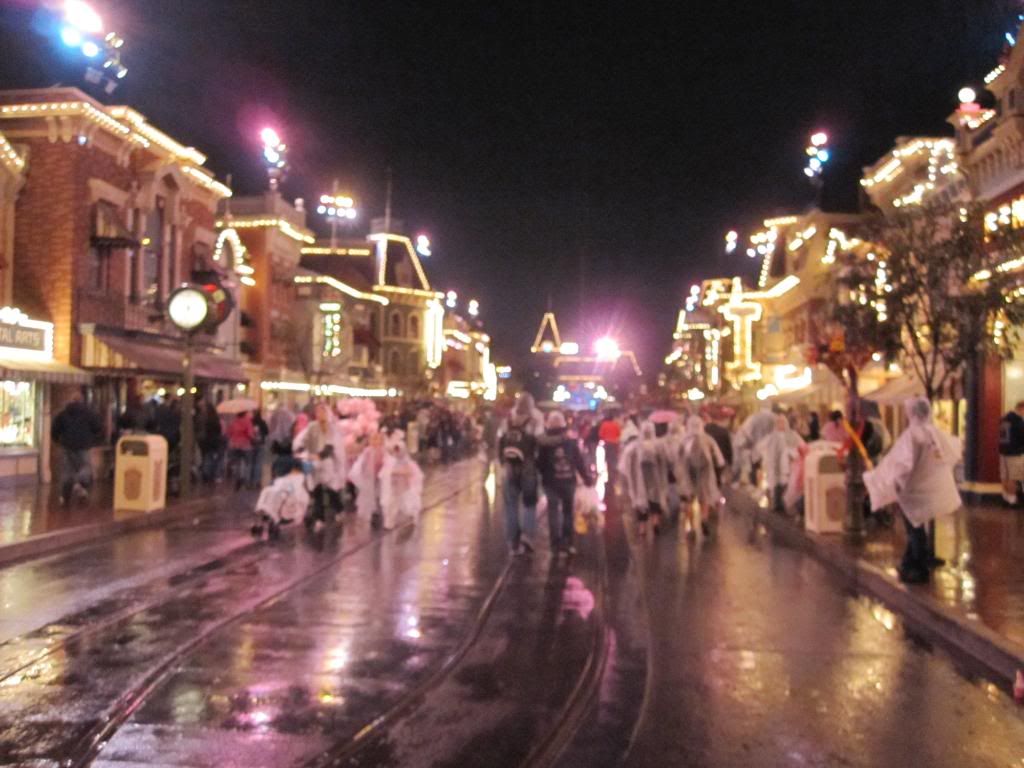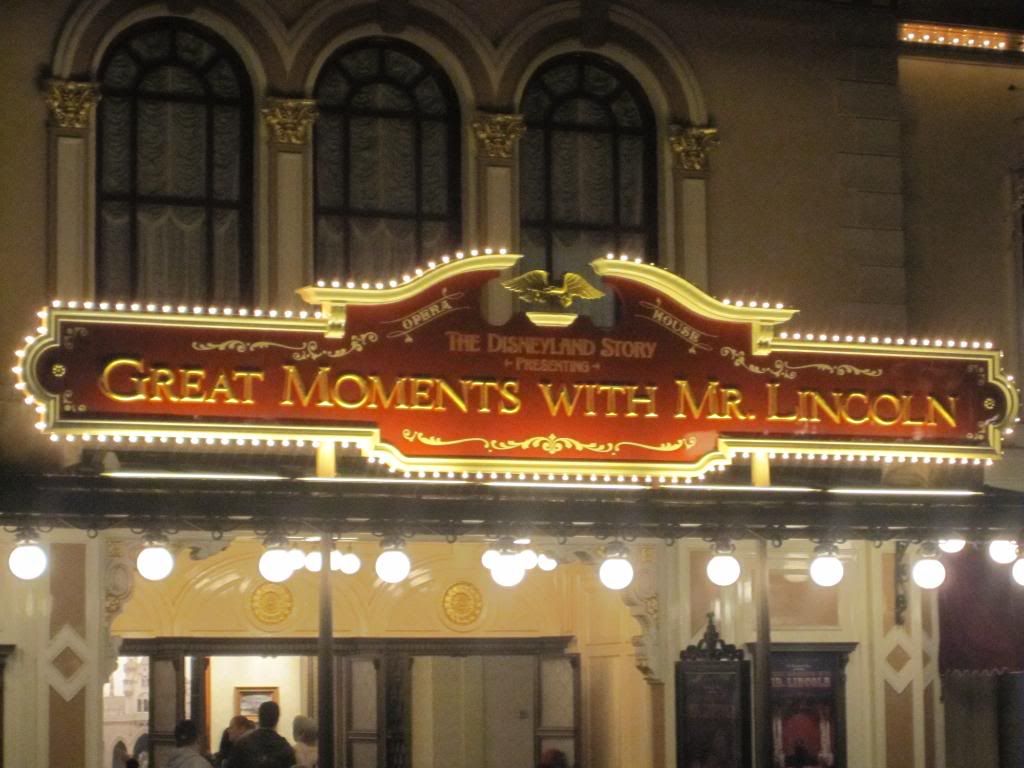 Mickey is such a trooper, hiding under the awning near great moments. (It's still raining fairly hard at this point)
After Lincoln, finish my shopping, and then got hungry, so I headed over to DCA to get some Mozza Sticks, as I still had some time to kill until my shuttle picked me up to go back to the LA area.
One of Walt's original cat's great great grandchild? =D
He was very tame, he was hamming up the attention under a heated tarp covered seating area.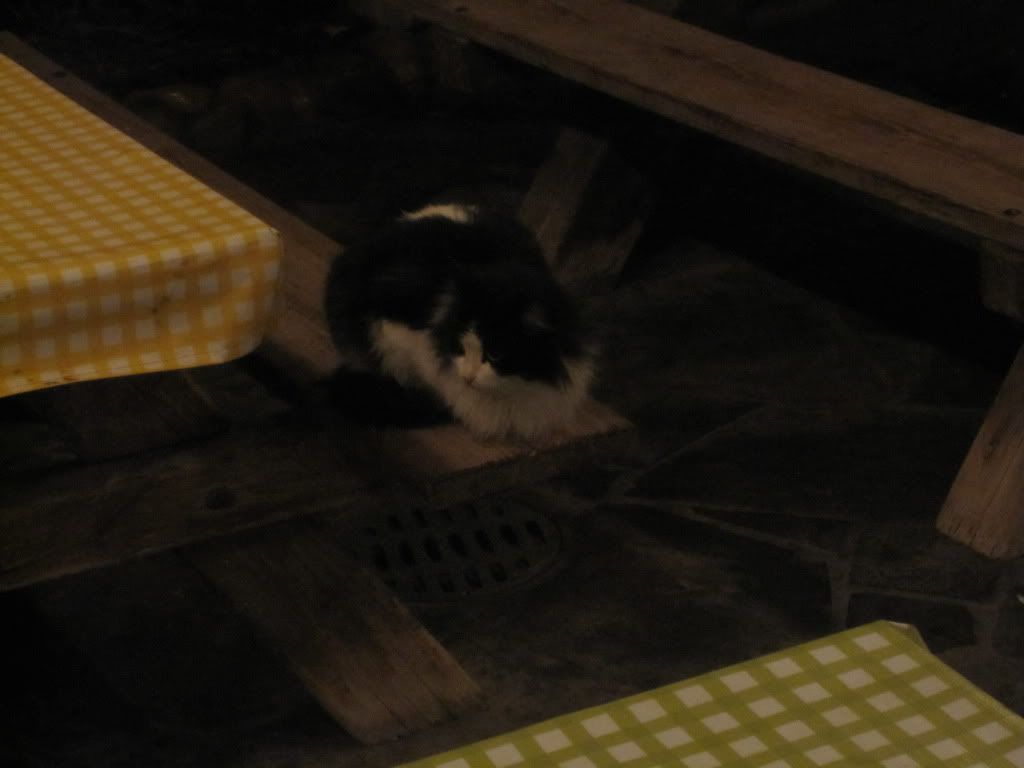 That's it for me this time. As I mention in my USH post, I'll be back in the area towards the end of the year, so look forward to another post from me then.
I hope you all enjoyed the TR as much as I enjoyed the trip!