Approximately 50 years ago, the Sherman Brothers started working for the Walt Disney Company. Today, March 11, 2010, these Disney Legends received their place in history at Disneyland with their own "window" on Main St. In a rare public dedication, Richard and Robert Sherman now officially have their own door to the 20th Century Music Shop. Richard Sherman was on hand today for this dedication, Robert Sherman was unable to make it in person for this special occassion.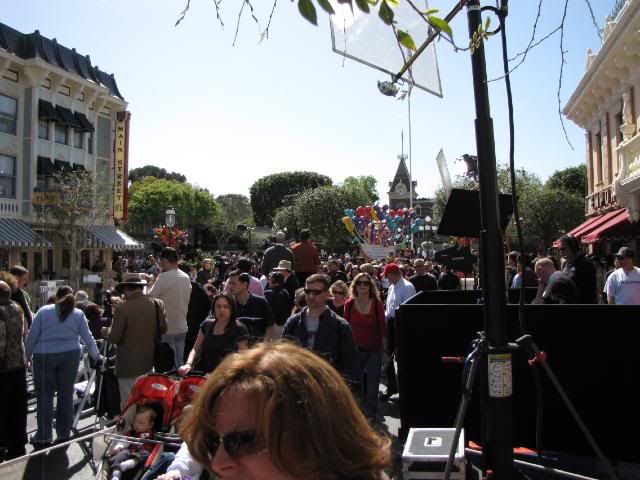 Crowd Control Nightmare

Setup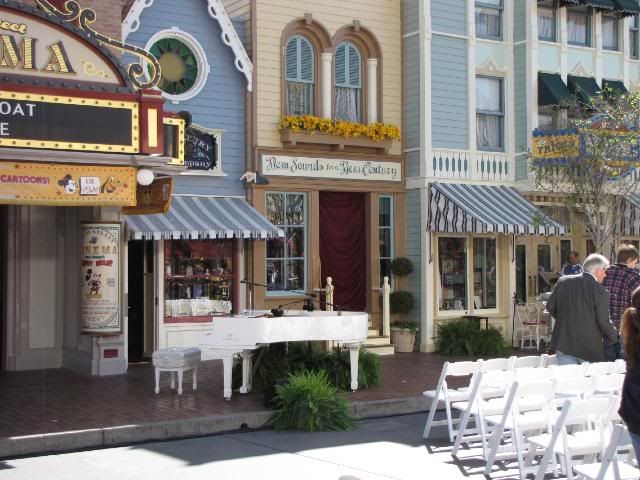 Door's Location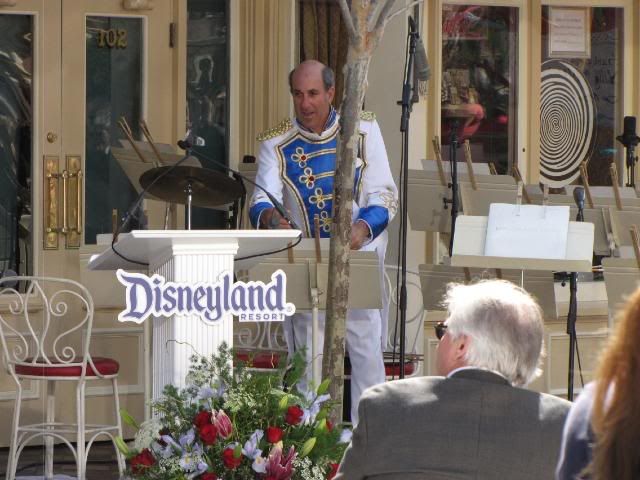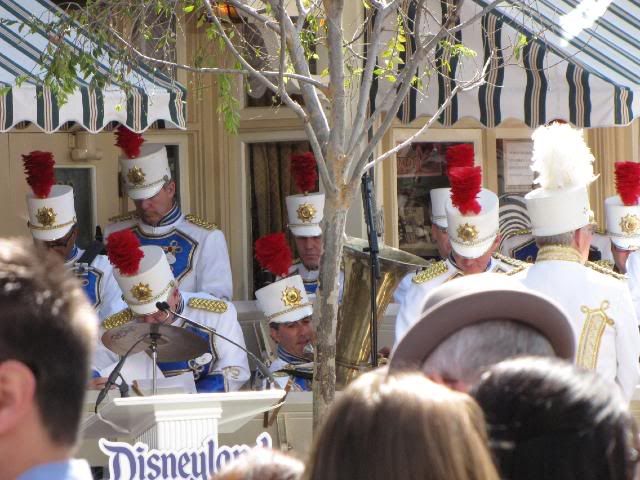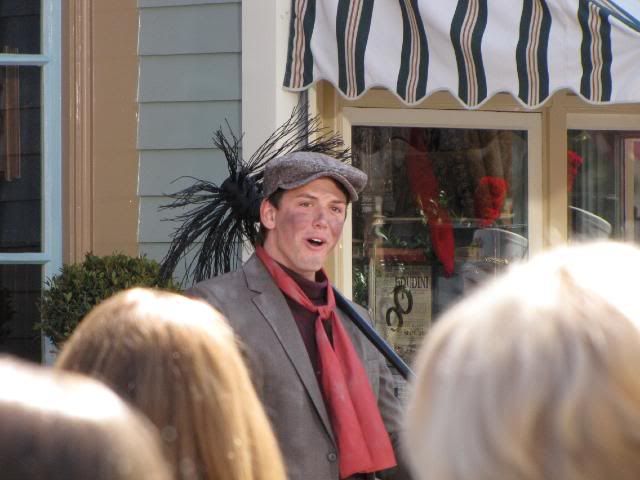 Bert came out to start the ceremony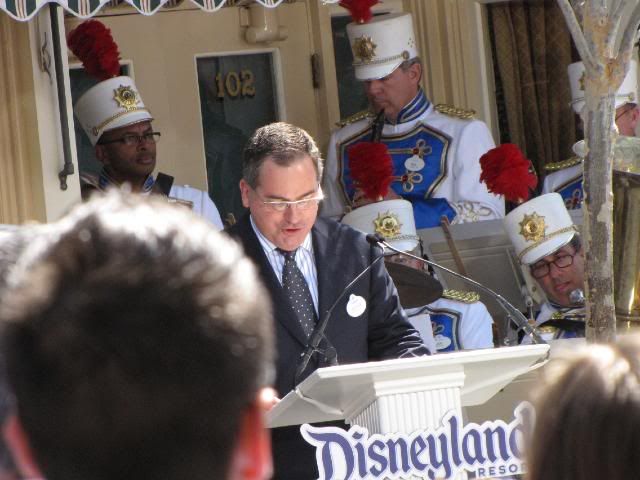 George Kalogridis came out to give the introduction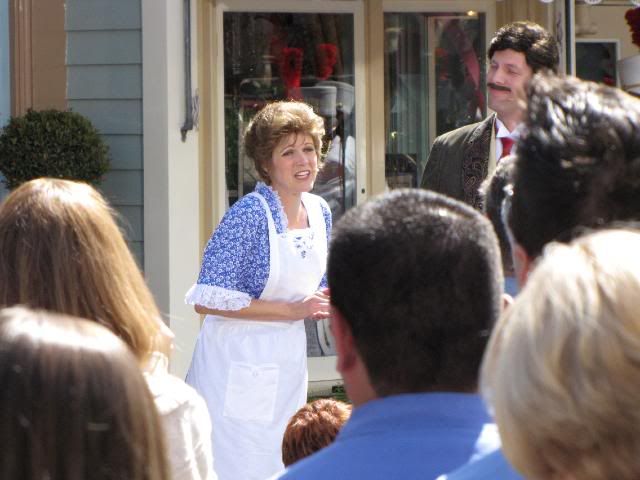 Mother and Father from Carousel of Progress came out to do a rousing medley of the Sherman Brothers songs inside the parks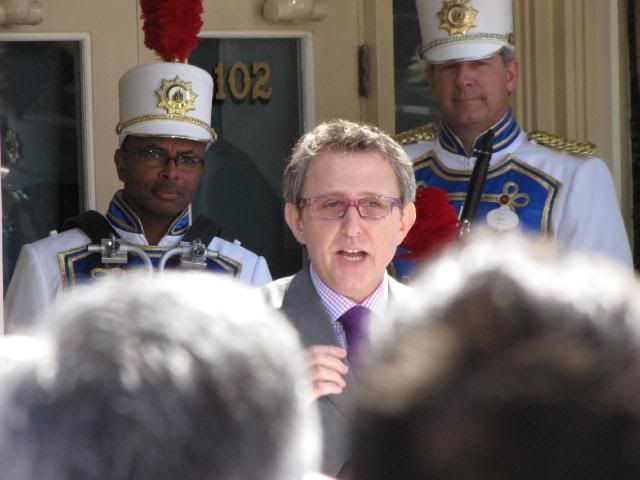 Thomas Schumacher, president of Disney Theatrical Group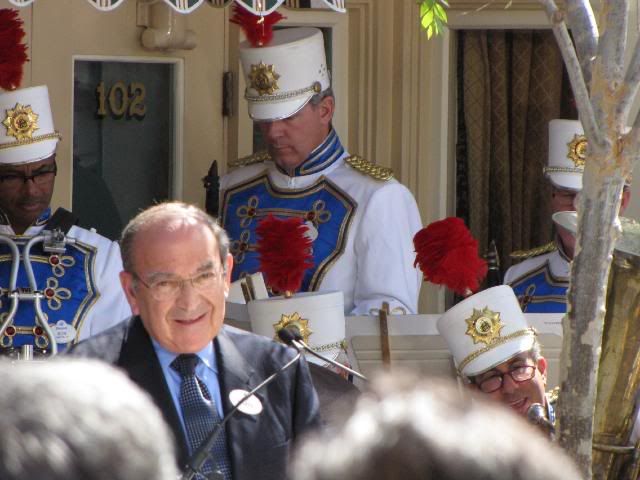 Marty Sklar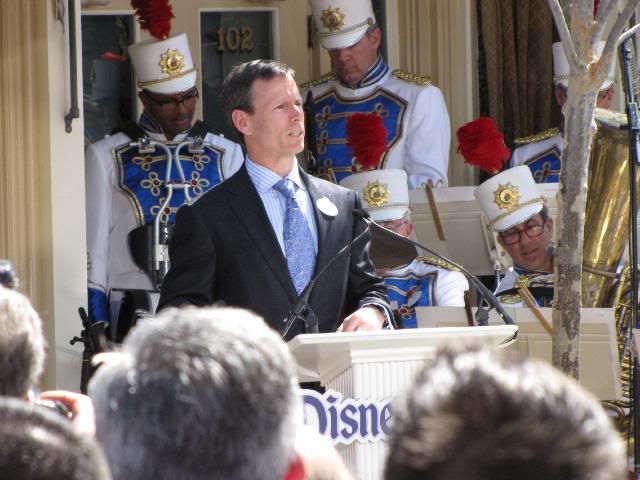 Tom Staggs, Chairman of Walt Disney Parks and Resorts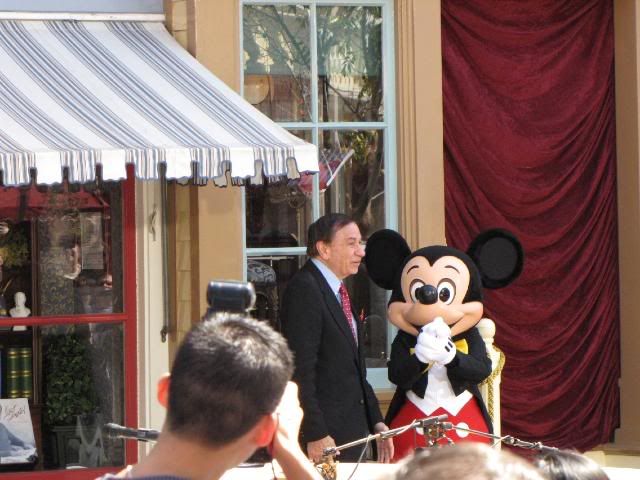 Ready to unveil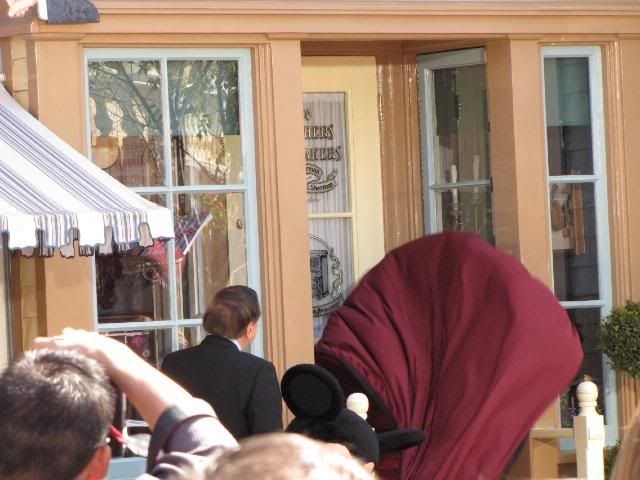 The big unveiling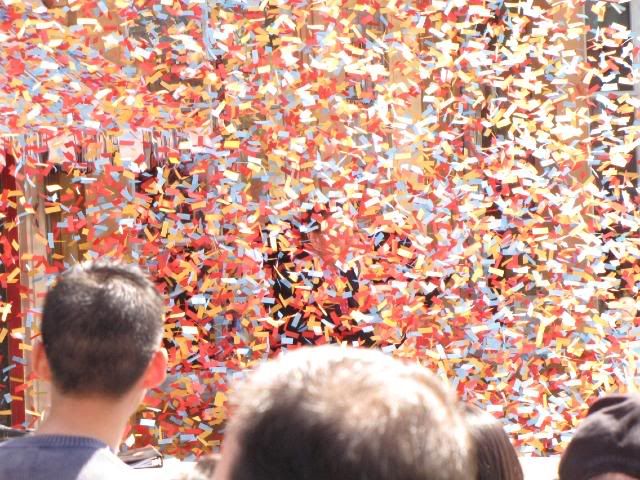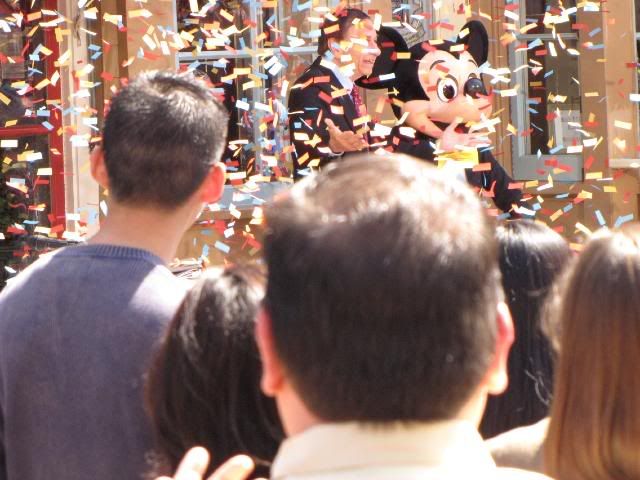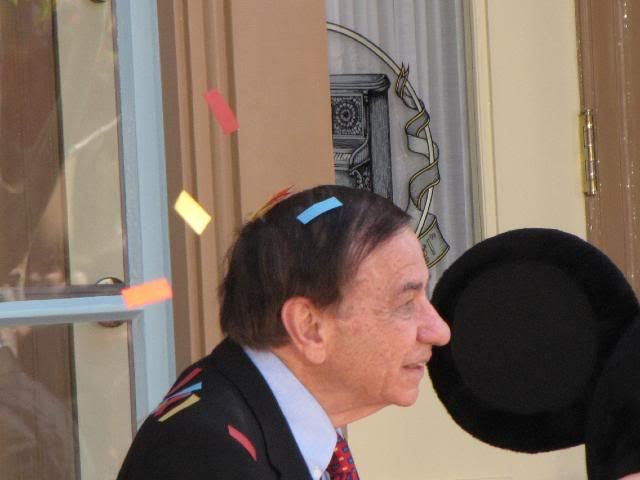 Richard Sherman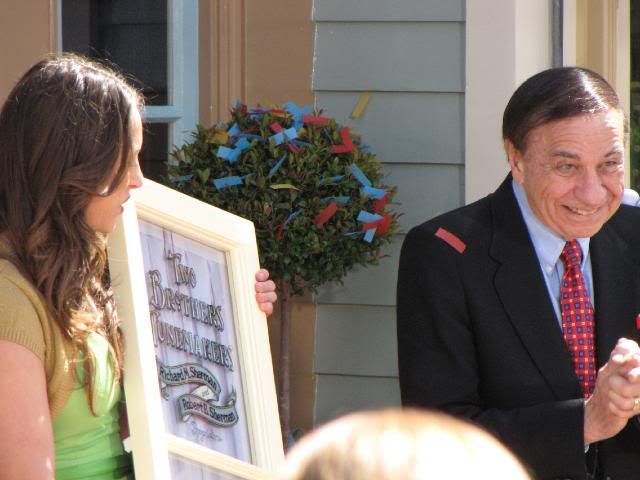 Replica of the door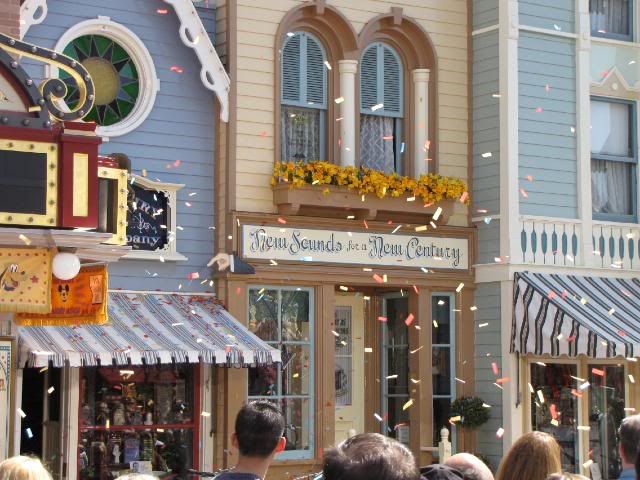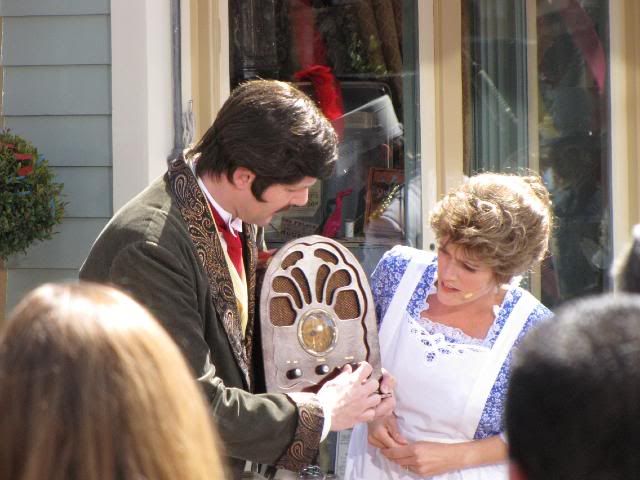 Tuning in for a special message from Robert Sherman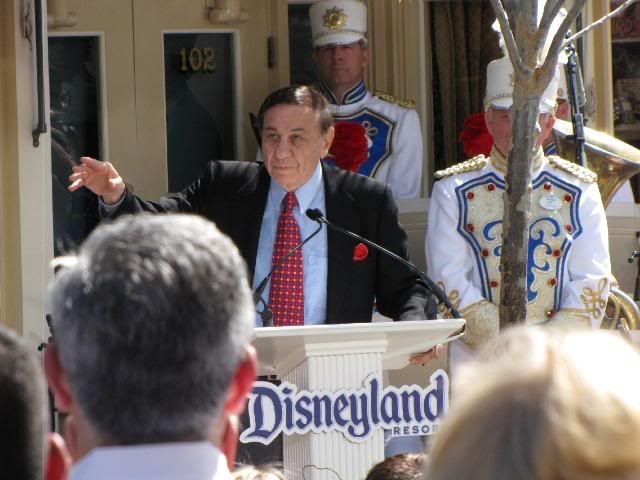 Richard Sherman said a few words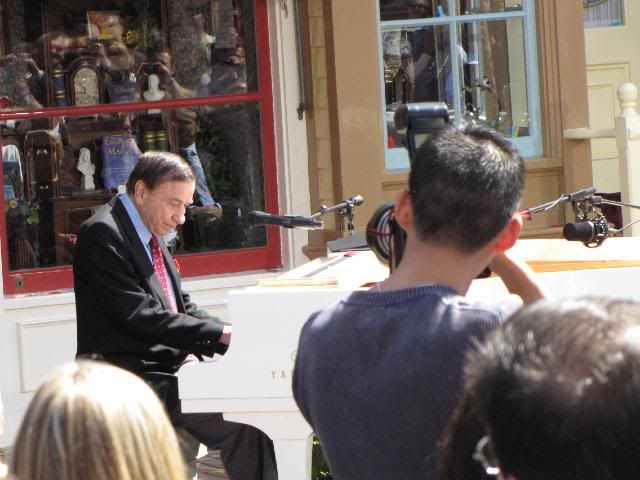 Richard Sherman playing "Feed the Birds"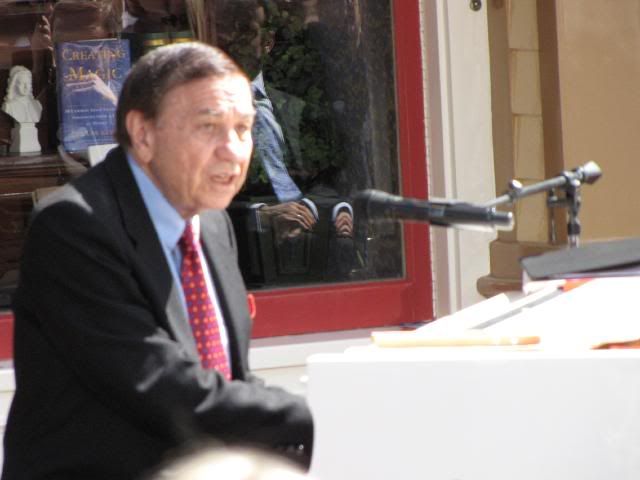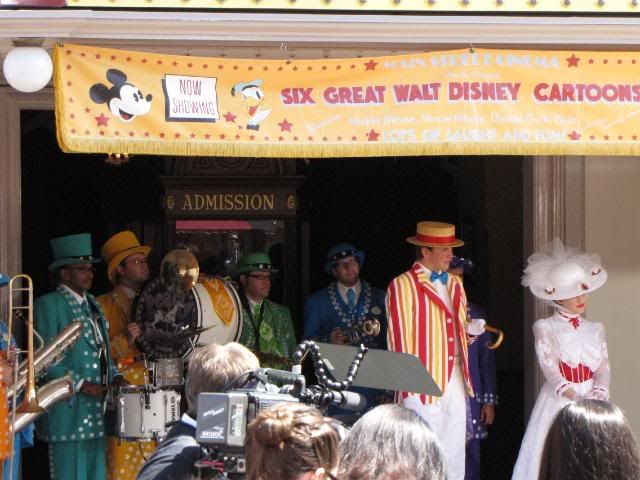 Bert and Mary Poppins came out for one last song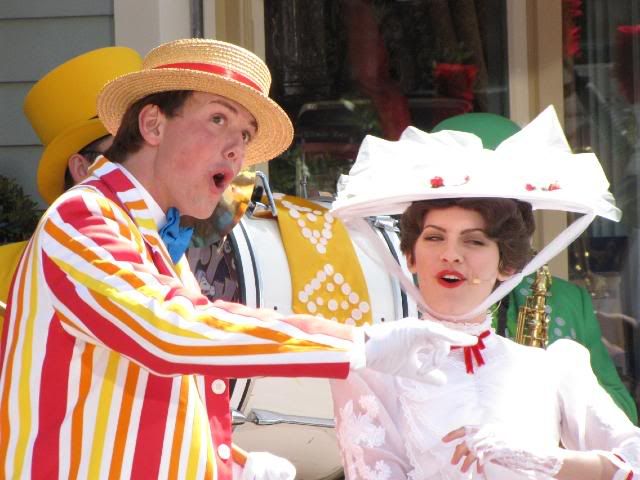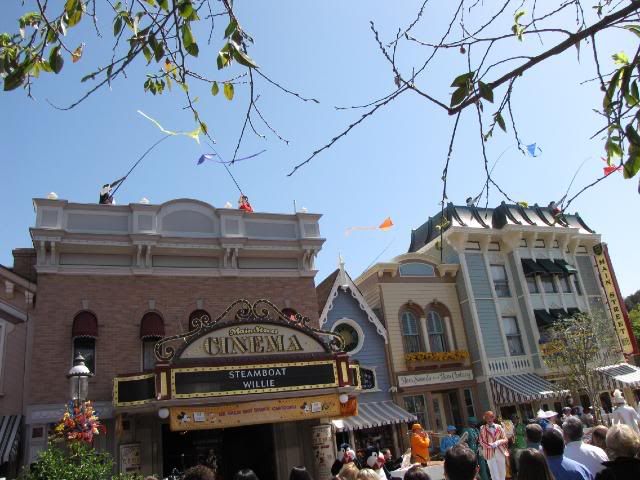 "Let's Go Fly a Kite"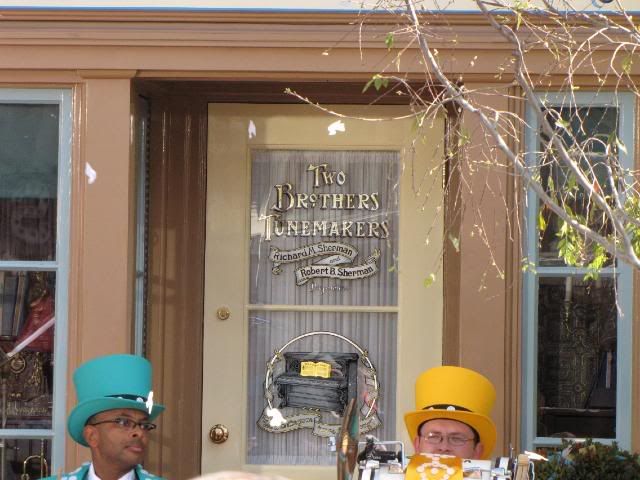 The Actual Door