Another batch of slide images, this possibly from the first time I ever went to the parks (as an infant, that is)....all photographs by my father, found in his slide reel collection. Set your time machines for 1982......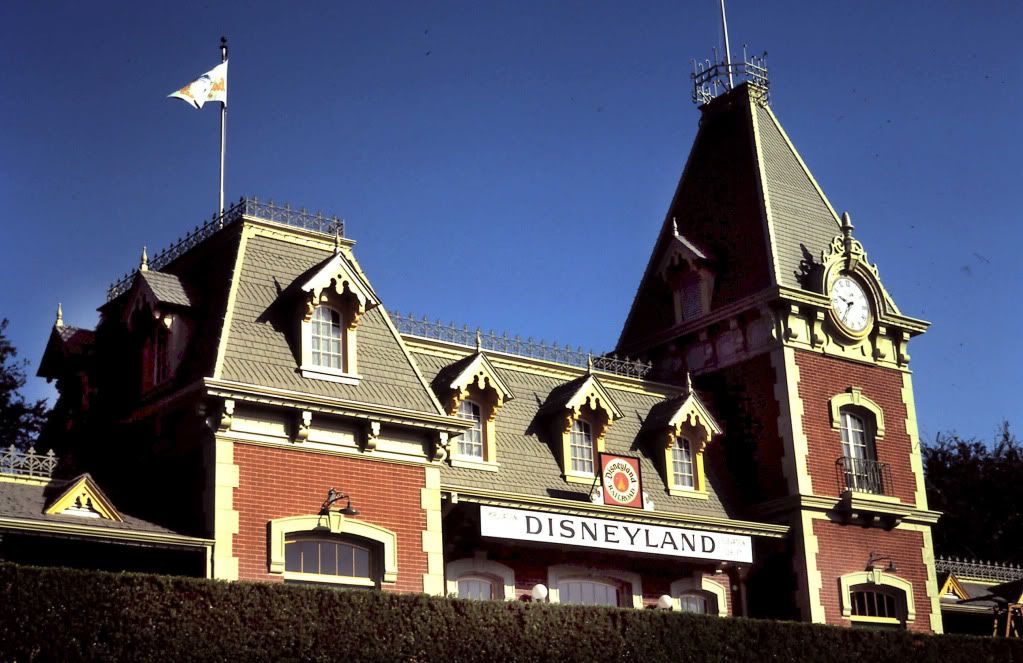 A standard arriving at the park view...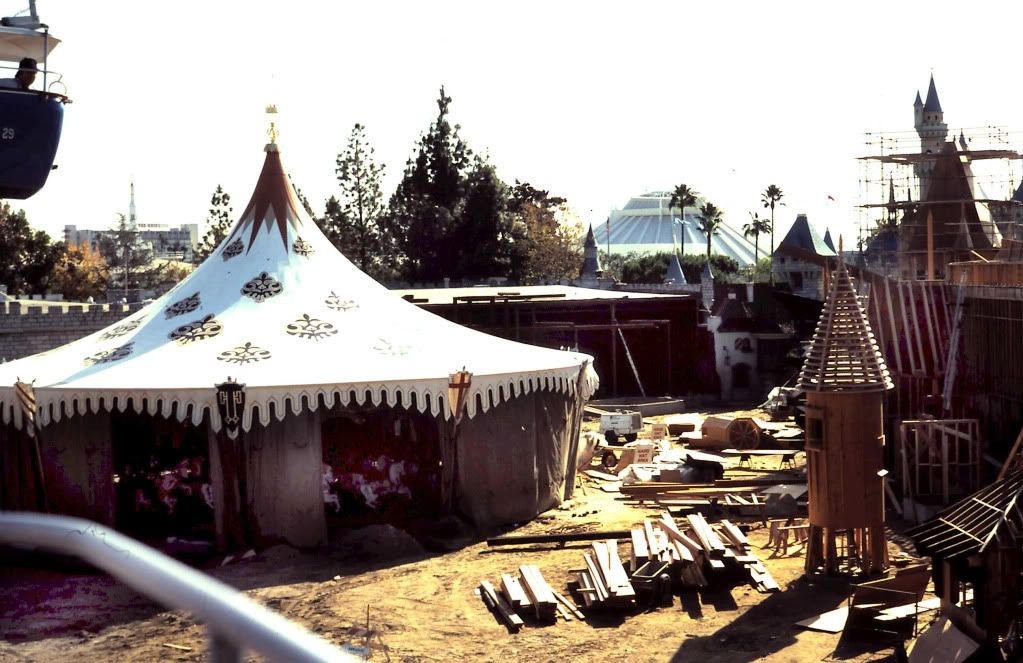 And it would appear first order of business would be a ride on the Skyway, to check out the New Fantasyland construction going on at the time!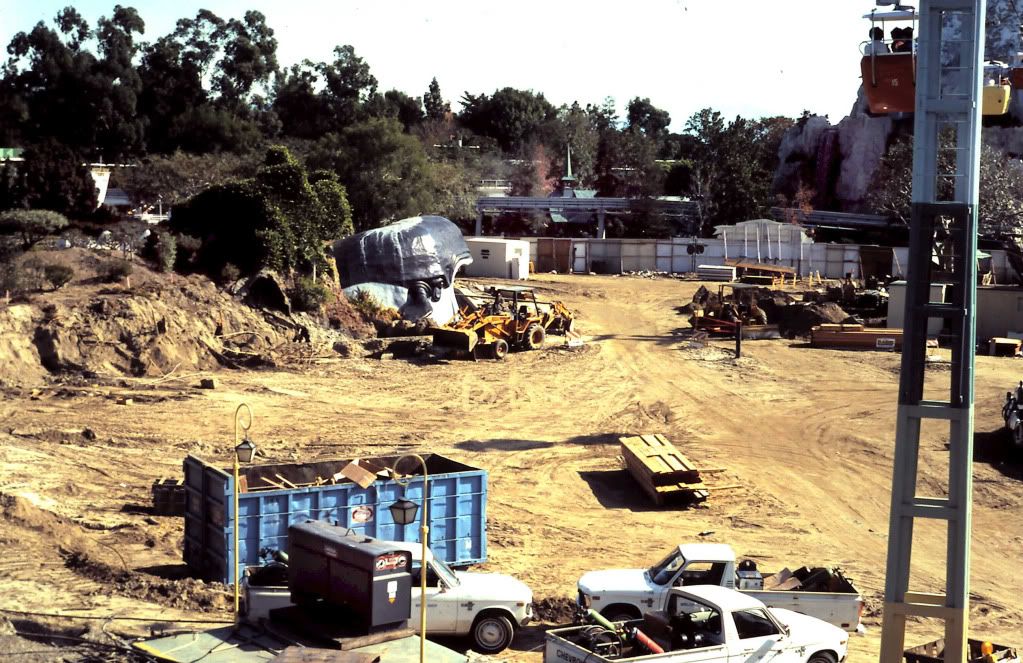 Monstro the whale is clearly in the middle of paint jobs, neither fully old or fully new...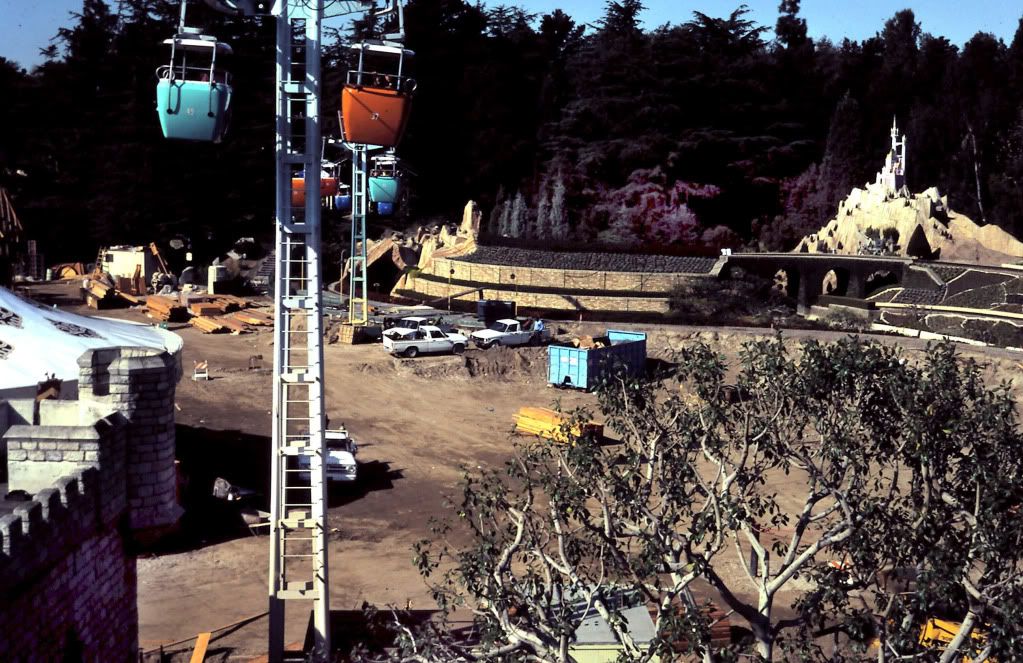 The Peter Pan building on the left, gets framed in, with glimpses of Main Street and the Anaheim Convention Center beyond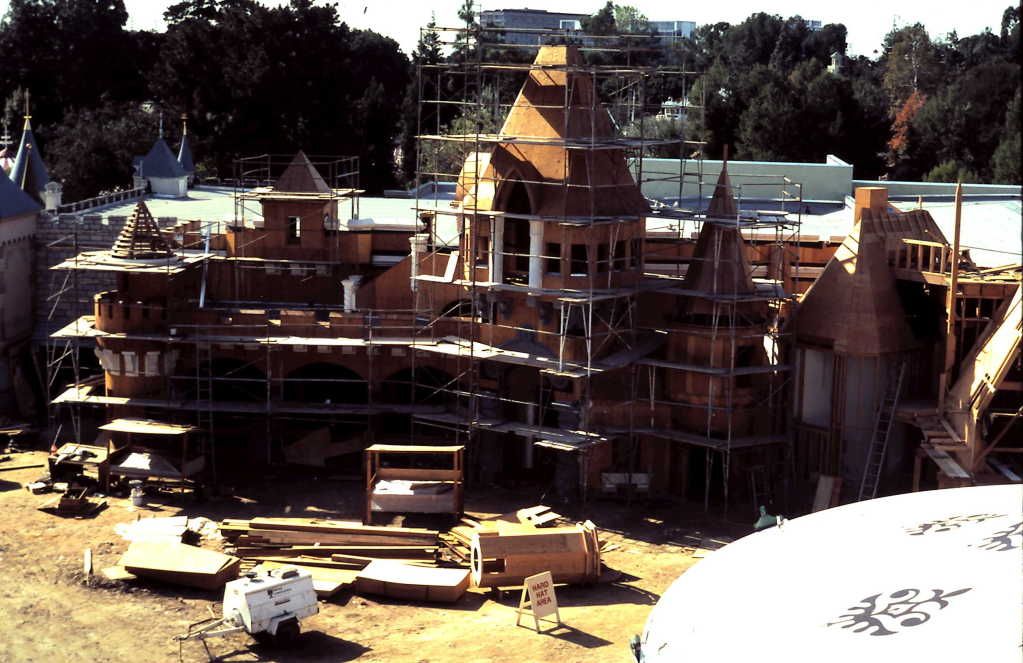 Snow White facade coming along nicely, with the Mark Twain, top belfry of the Haunted Mansion, and Disneyland Hotel just visible in the background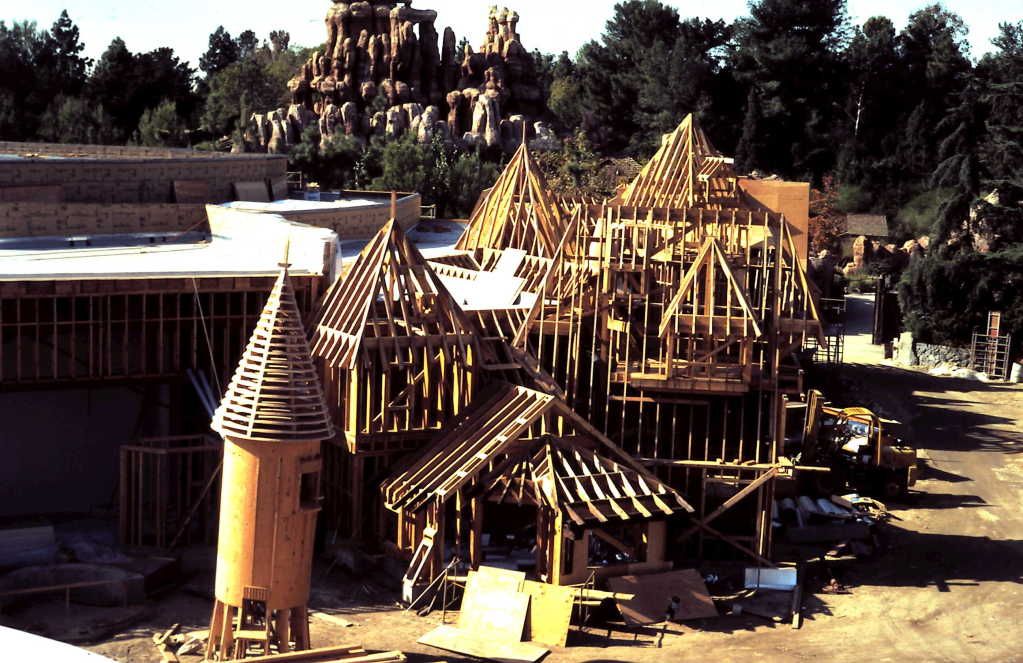 Another view of the Snow White/Pinocchio building, with Big Thunder in background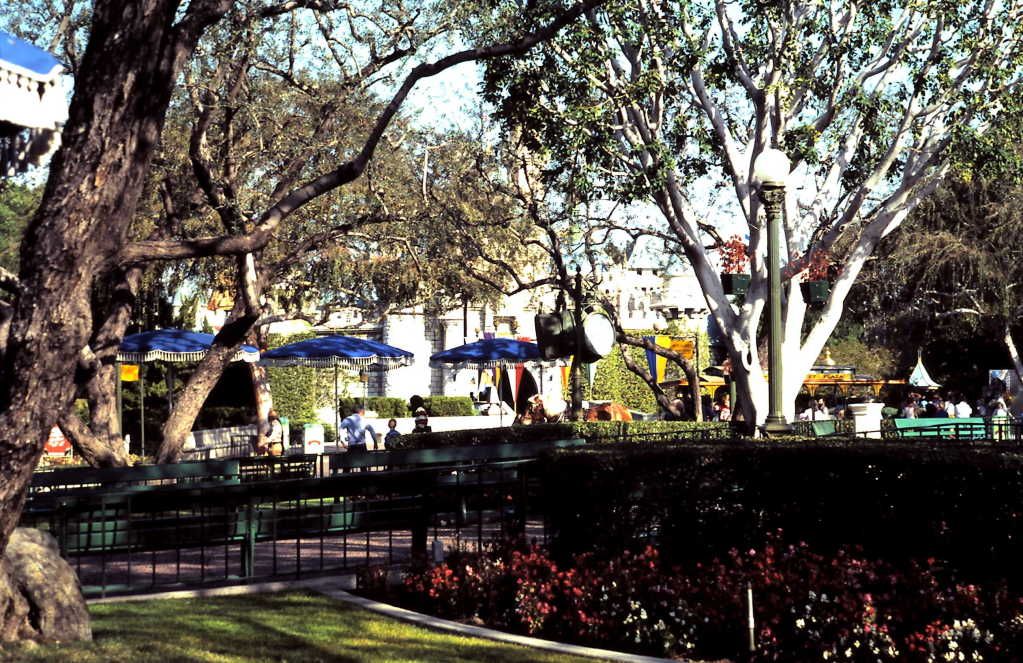 The Hub, looking rather nicely uncrowded and very tree-ish...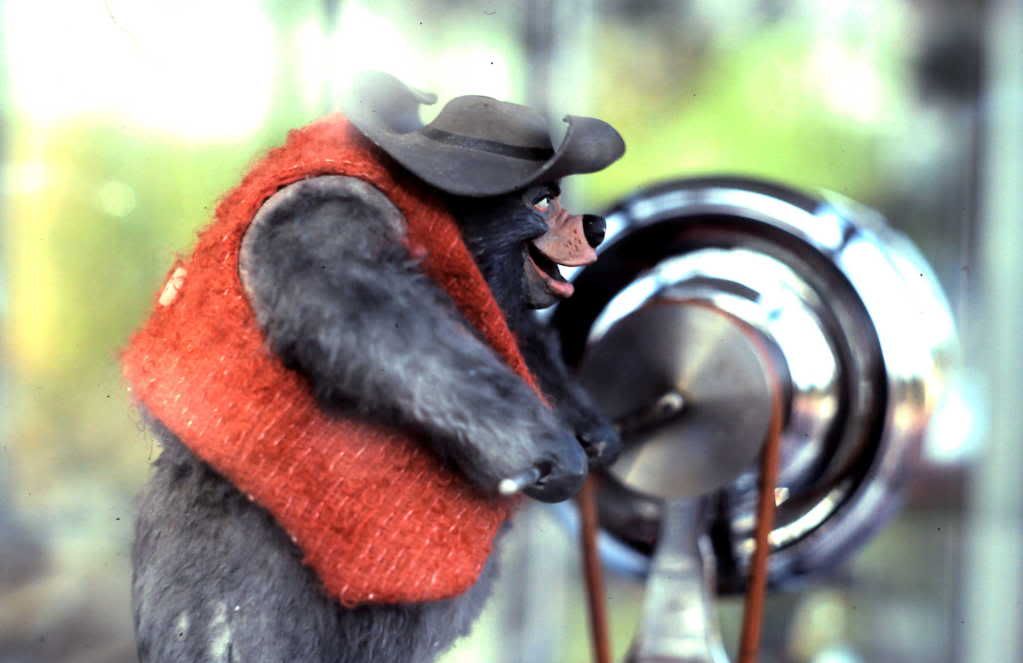 A familiar face, in miniature format...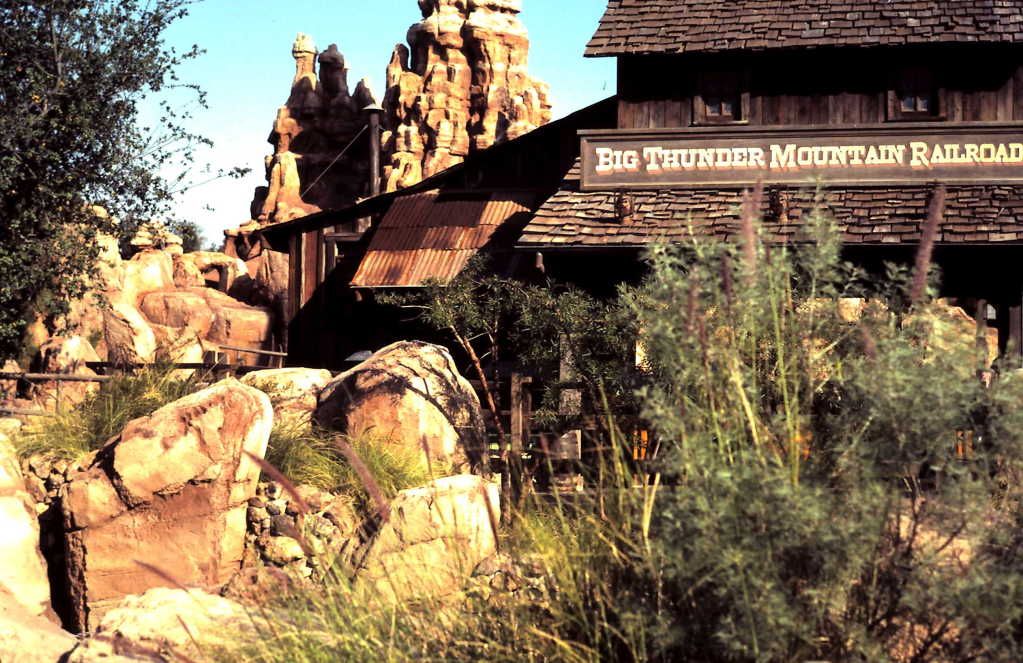 The little mining town of Rainbow Ridge, and no one in line for Big Thunder, curiously...
Looking back at the Matterhorn, from the current Rancho Zocalo....not sure what restaurant it would have been in this period.
Coming 1983!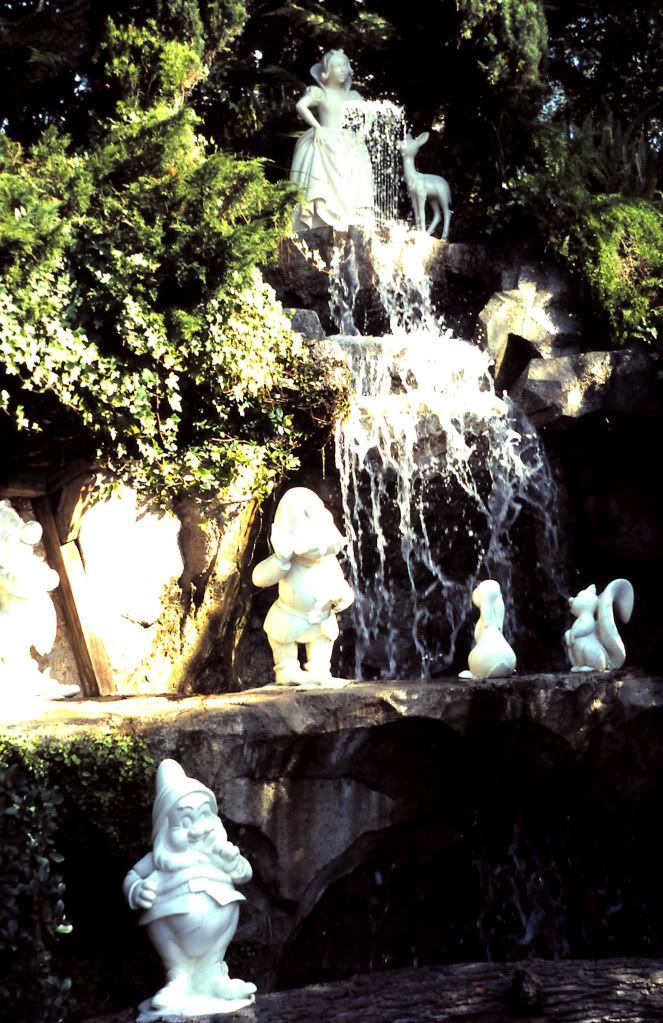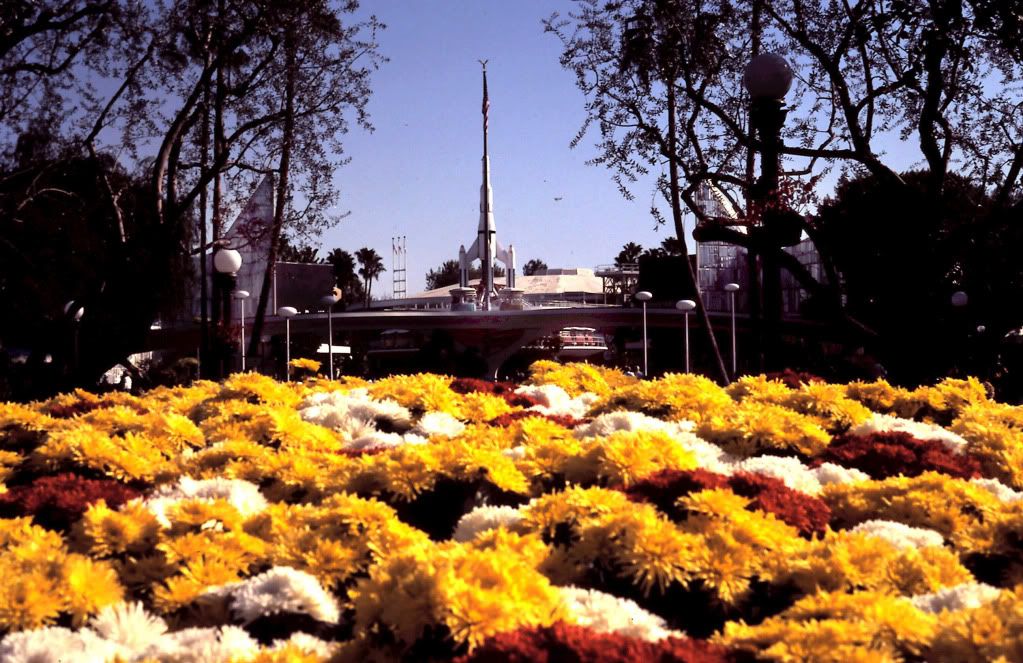 Field of flowers leading to Tomorrowland, with People Mover cars barely visible...
Back on the Skyway, for a view of IASM (It's A Small Morld
)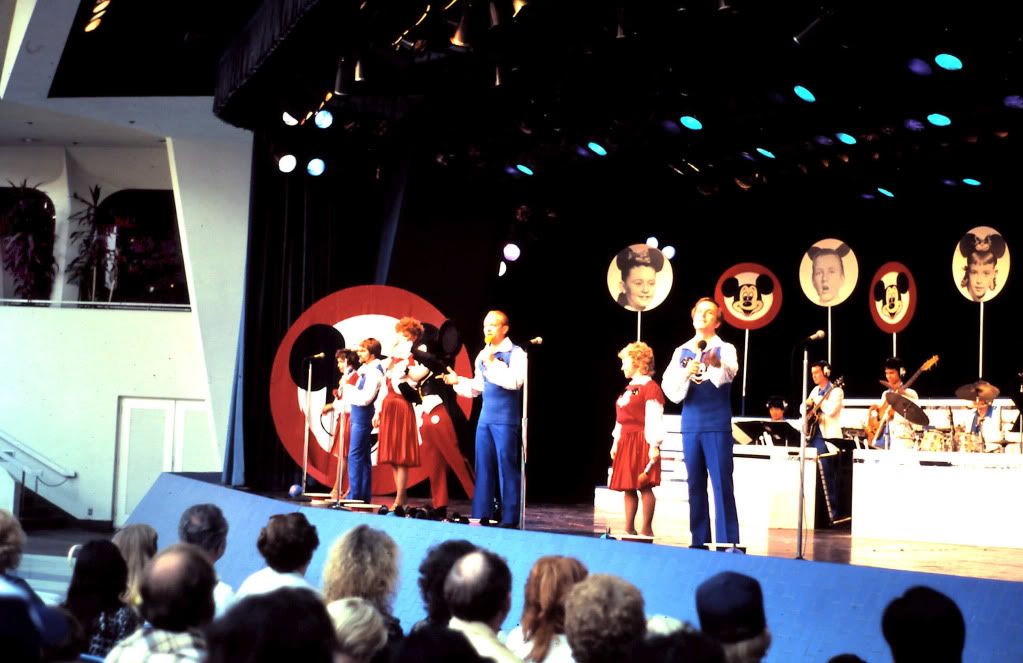 On this, I don't really have any idea...old Tomorrowland stage, I'd wager, but is it a Mouseketeers reunion of some sort?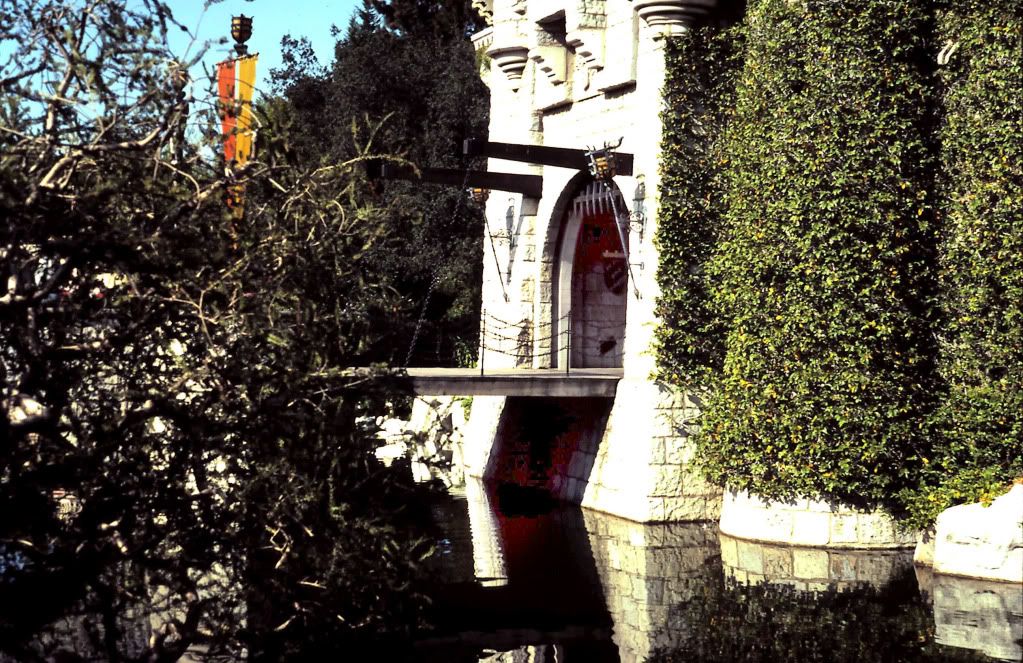 And that's it for this batch...thank you very much for looking!