It was the late 1950's when WED cooked up the idea of Edison Square. It would have taken up the backstage space between Main Street and Tomorrowland.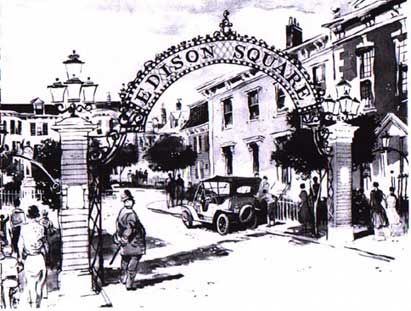 The design of the area would comprise the architectural styles and icons of New York, Philadelphia, Chicago, Boston,St. Louis, and San Francisco. The concept was to show the passing of the 'old' of the 19th Century to the 'new' of the early 20th Century.
What do you guys think? Personally I think it would be a great transition into TL, thematically speaking.