For the convenience of foolish mortals and happy haunts, all, here is a listing of the previous editions of The Thread:
1.
Long-forgotten Haunted Mansion Effect?
2.
S
on of "Long-Forgotten Haunted Mansion Effect," or The Thread 2
3
. Revenge of "Long-Forgotten Haunted Mansion Effect," or The Thread 3
4.
Long-Forgotten Haunted Mansion Effect Episode 4 A New Hope
5.
Long-Forgotten Haunted Mansion Effect vs The Army of Darkness, or the Thread 5
6.
Long-Forgotten Haunted Mansion Effect Part 6: A Prequel in Time, The Unrelenting
Welcome, foolish mortals, once more....I do hope it is not minded I got the ball rolling (sorry, Temple of the Forbidden Eye) on this newest incarnation of The Thread in it's latest corporeal form.
It has been a delight and honor to participate in this epic series of threads thus far, and thank you to everyone....still active and wandered away....who has shared and contributed to them. And now, to start us off: the subject of the statuary on the Mansion's grounds. I choose not to delve into the residents of the "pet cemetery", myself, in this instance.
I have noticed, however, in the "fastpass garden" (seldom used for the stated purpose), one of the statues is photographed far less than the others. And this includes my own photos: I have taken seemingly one shot of it, and not a very good one either.
Let's run through them, shall we?
First off, there is the shy gargoyle atop the entry pillar....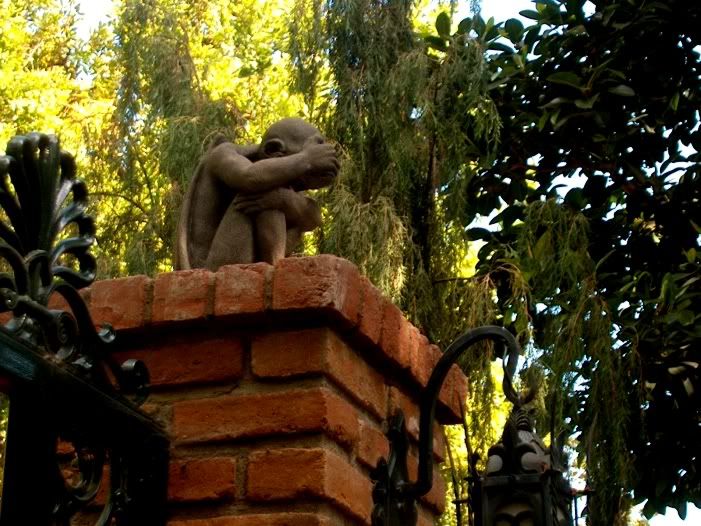 (my photo)
By user "Quadfire" on deviantART:
really? by ~Quadfire on deviantART
by user "amithystblade" on dA:
One of those days by *amithystblade on deviantART
Nest up, we have the very glower-y bust I call Horatio.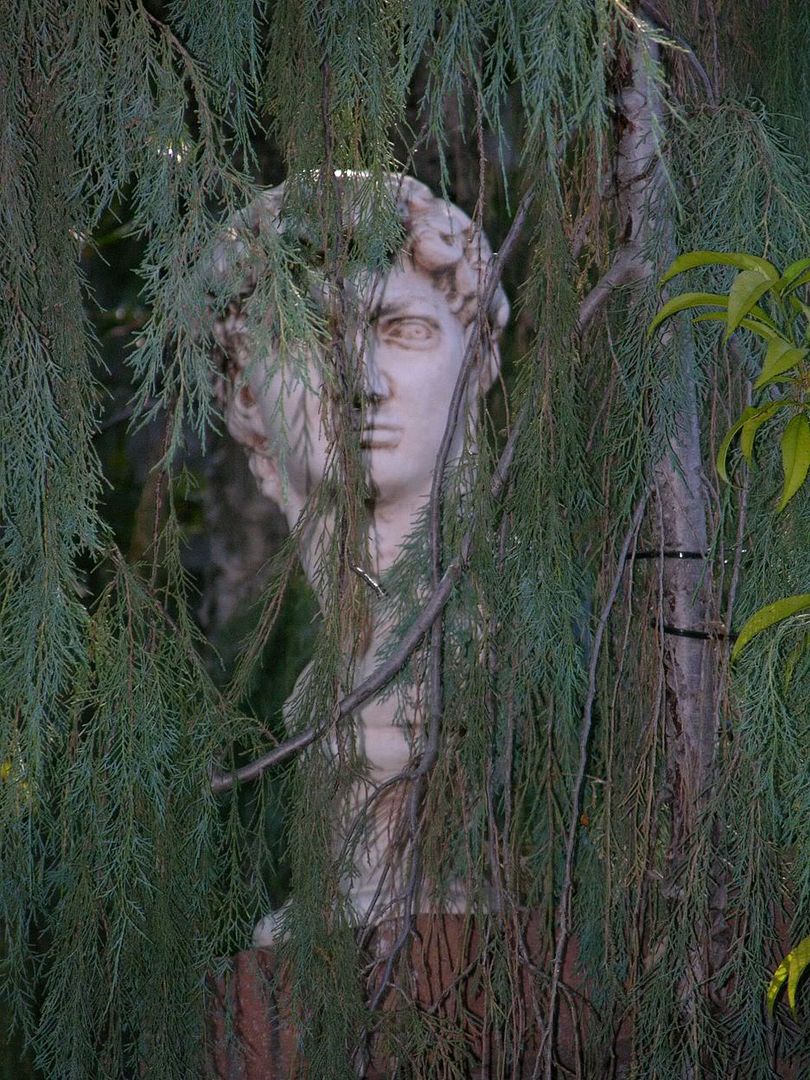 (both photos mine)
After him (and he is rather creepy, isn't he?), we have the sort of standard "aloof woman holding flowers", a more standard garden statue type (we can call her Eliza)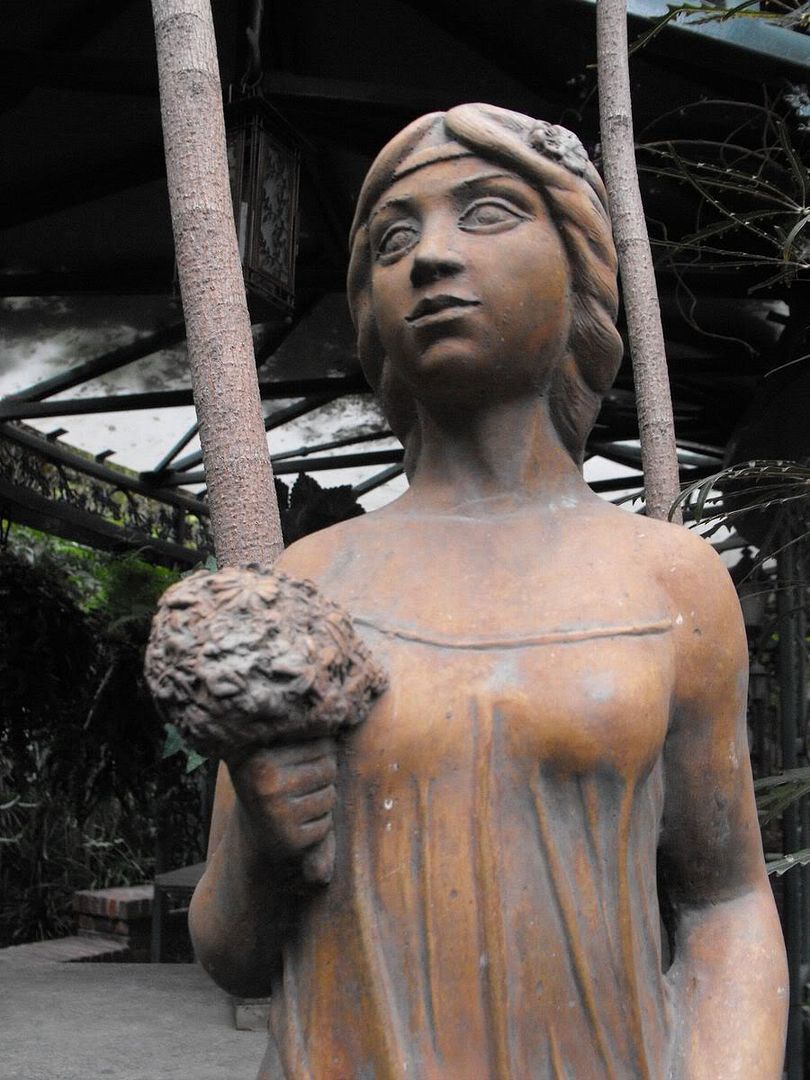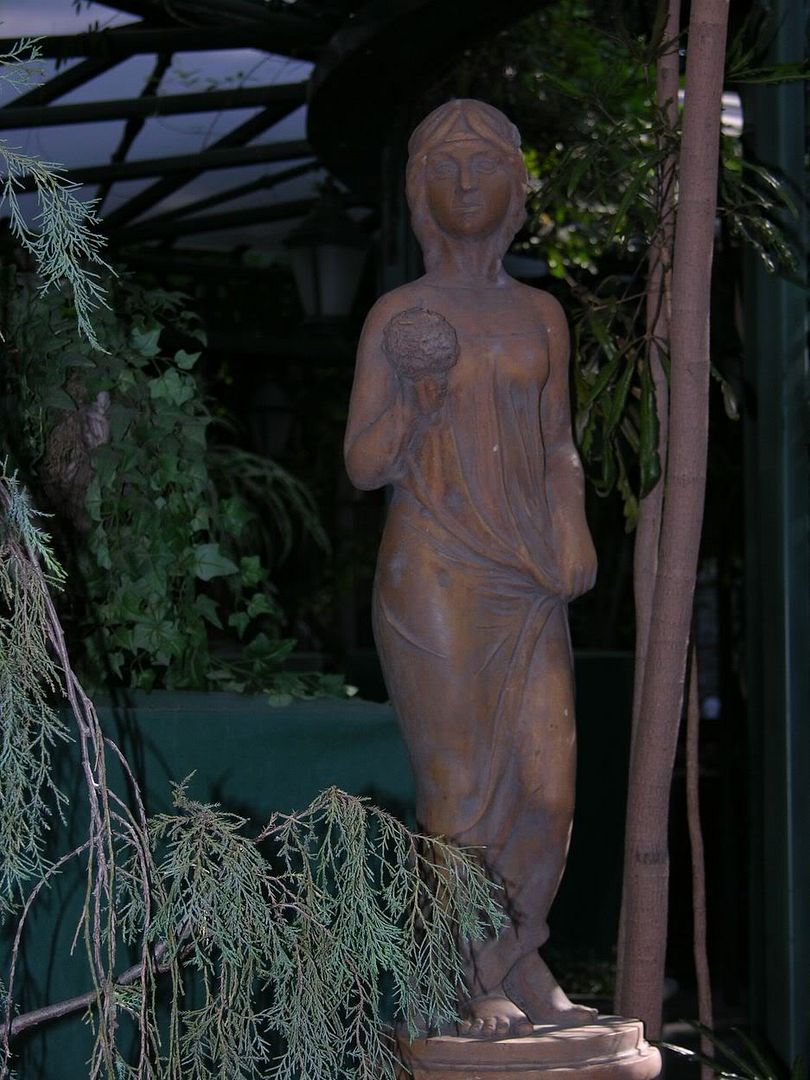 My personal favorite of my own Mansion grounds photo represents her: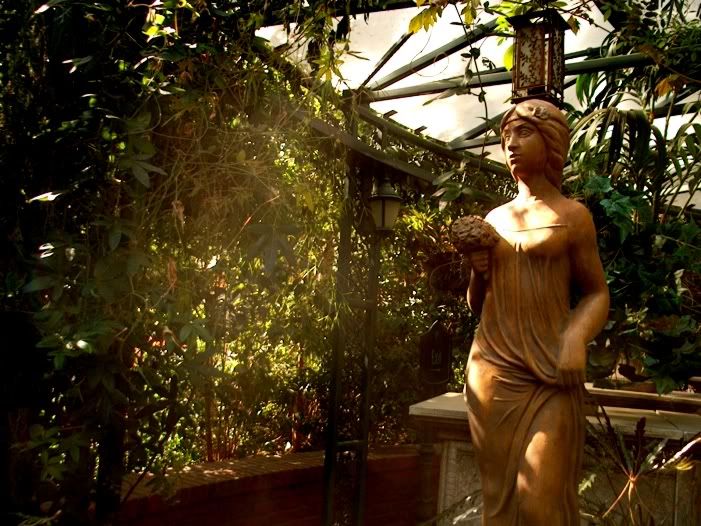 (all photos mine)
After her, there is the most widely-photographed statue I call "The Hooded Watcher":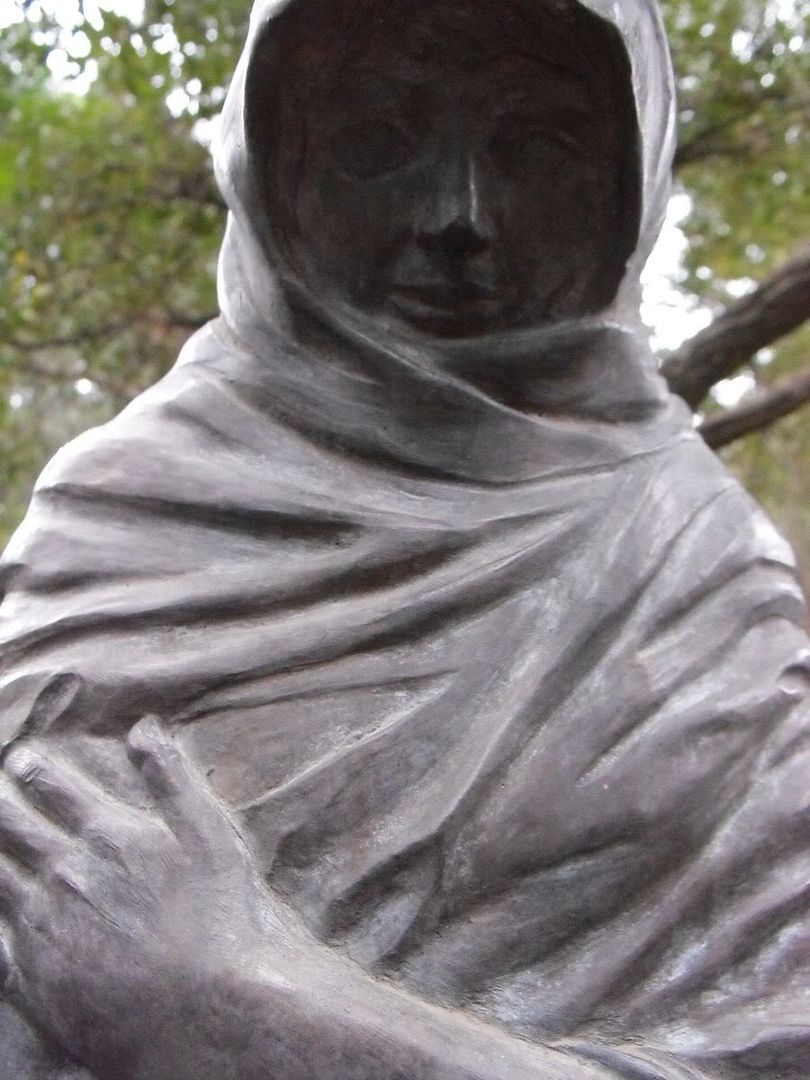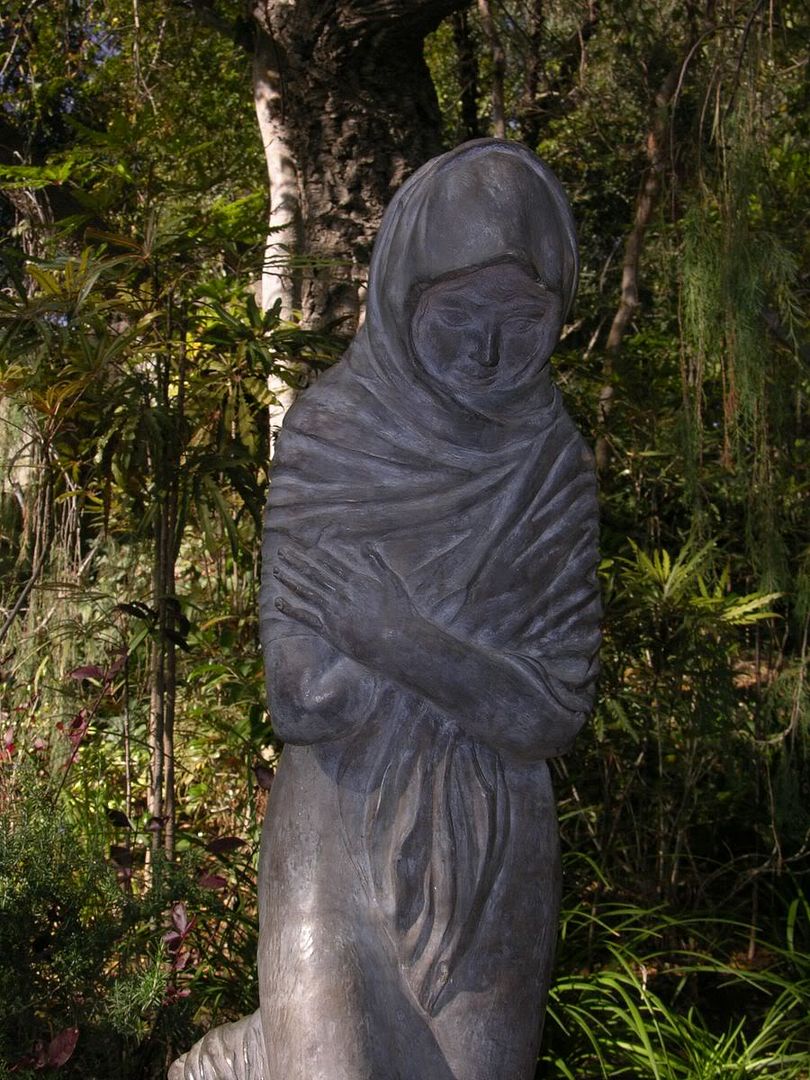 (photos mine)
This is followed by the one I mention as being somewhat neglected: The Griffin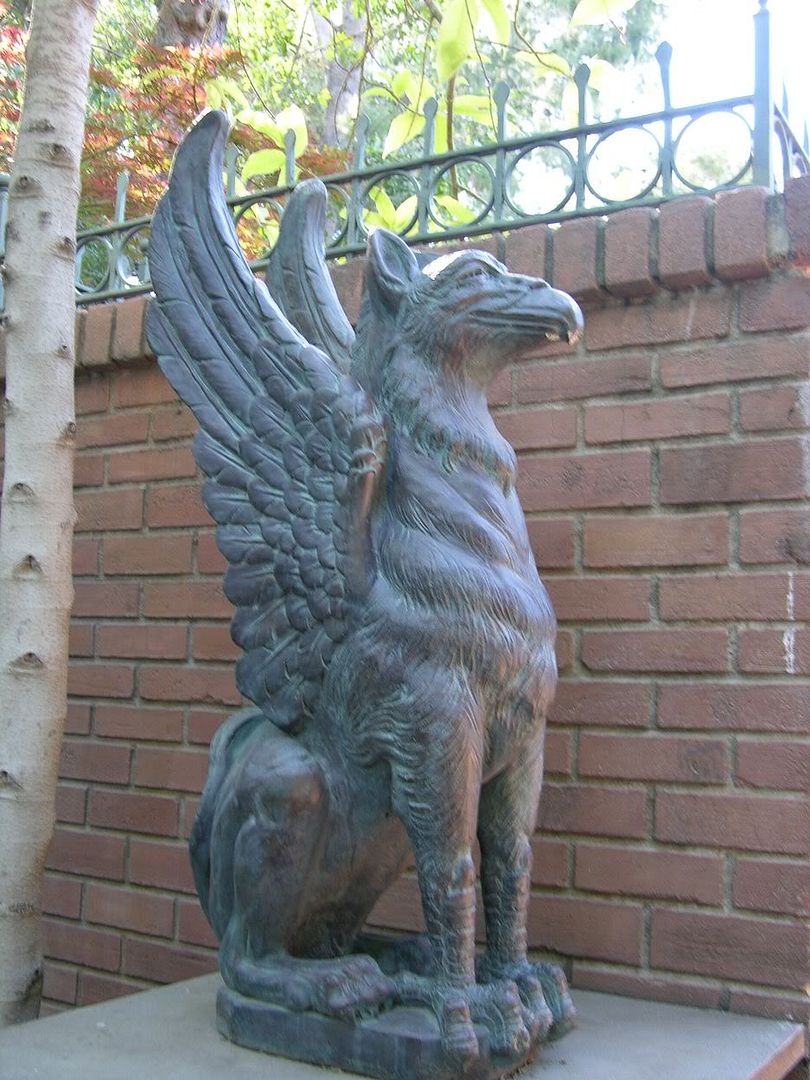 (photo mine)
By user "minystock" on dA (
Griffin statue by ~minystock on deviantART
)
It seems a little curious to me why this one is passed over. True, it isn't a showy piece, but it is centrally located right as you enter, and it is larger than all the rest. Perhaps it is a cousin to the staircase guardian griffins inside? One can imagine it's head slowly turning to watch as people enter the garden...or I can, at any rate...
Outside the "garden", there is one other statue of note, and a interesting case it is, to me anyway.
As part of the pet cemetery, but placed higher up and visible from the back queue, you will find this carving...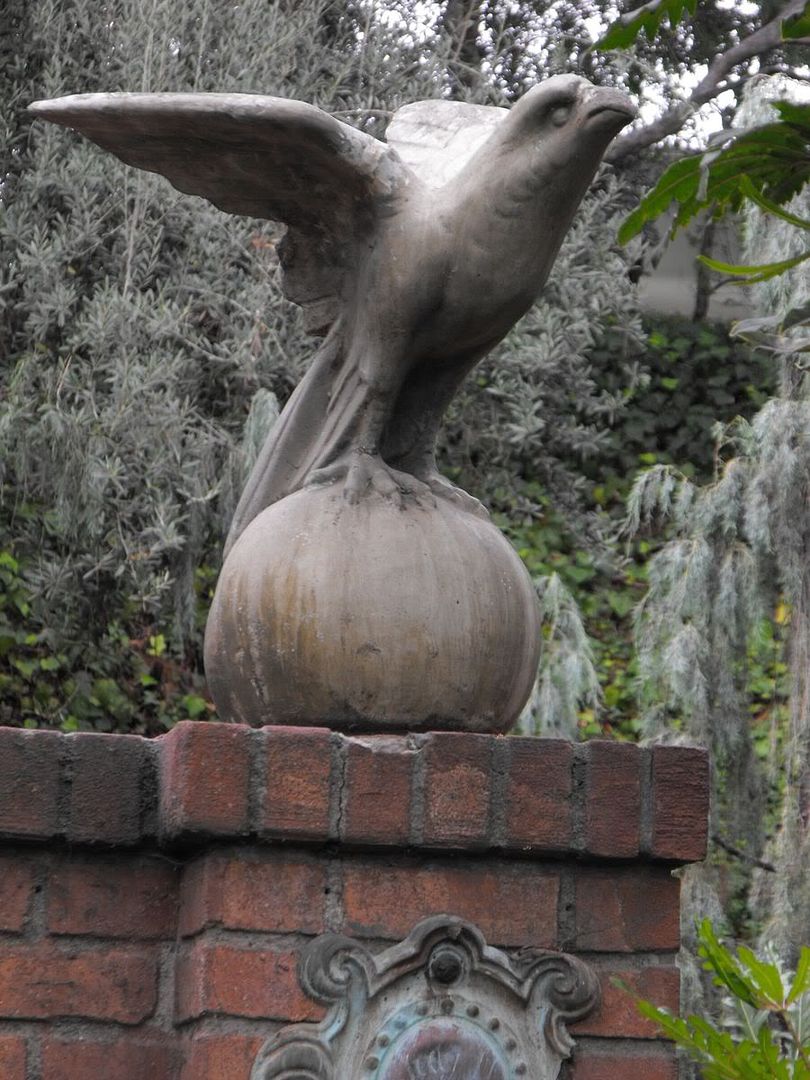 (photo mine)
It is close to the rest, I believe, but you can see it from the rear switchback area the best as I recall..did it migrate? It is another of the seldom-photographed elements, or perhaps less endearing than the quirkier/comical statues in the main pet plot...
By user "BugSaysMeep" on dA:
Raven Statue by ~BugSaysMeep on deviantART
By user "iGoBrullen" on dA:
Flying Stone by ~iGoBrullen on deviantART
That concludes this post, and just a little, relaxing, slow intro to the new Thread...I am glad to be here, and look forward to all that trickles in, in the days and weeks to come. Hope it is alright with all I got this started...
there's no turning back, now
....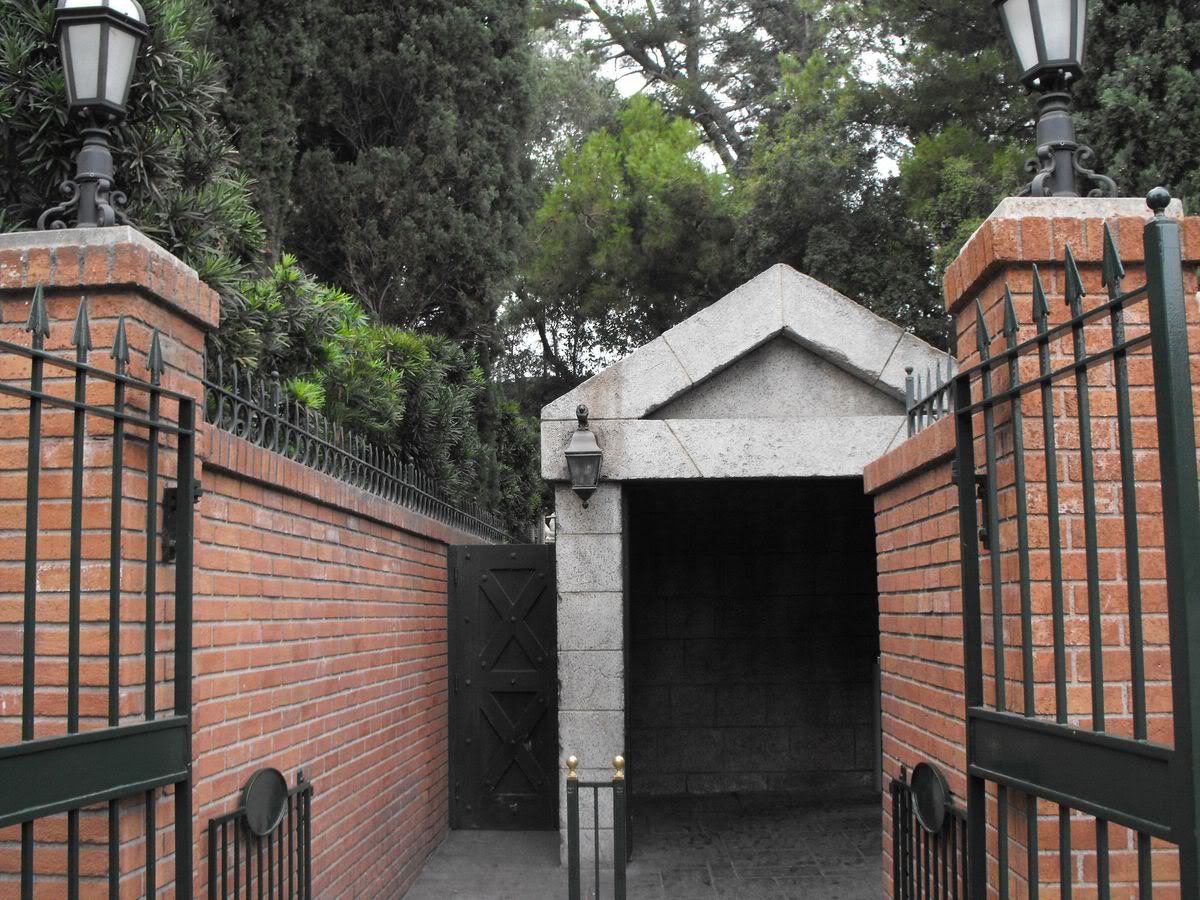 *
*(on a side note, that photo always makes me wish perhaps the Mansion entrance was more like this...a bit more ominous yet simple. But of course, shall not complain of the current setup...it works very well indeed)