On my last trip to the parks I set out to take photos of as much as I could of all the visual remnants of Mine Train Through Nature's Wonderland. I can't claim to have gotten absolutely everything, but I made sure to take photos of everything I was aware of that is still there. I believe I got pretty much everything. I did not take photos of the animatronics on Big Thunder Mountain Railroad as they would have come out blurry. I am also not 100% sure which of those animatronics are from the Mine Train. The images appear in the order in which you would have seen them if you were riding the Main Train.
Here is a map of the Mine Train layout for reference: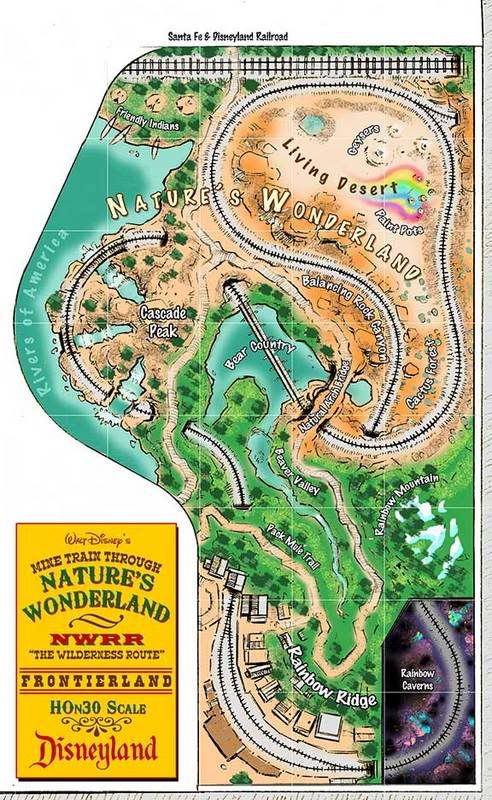 Rainbow Ridge: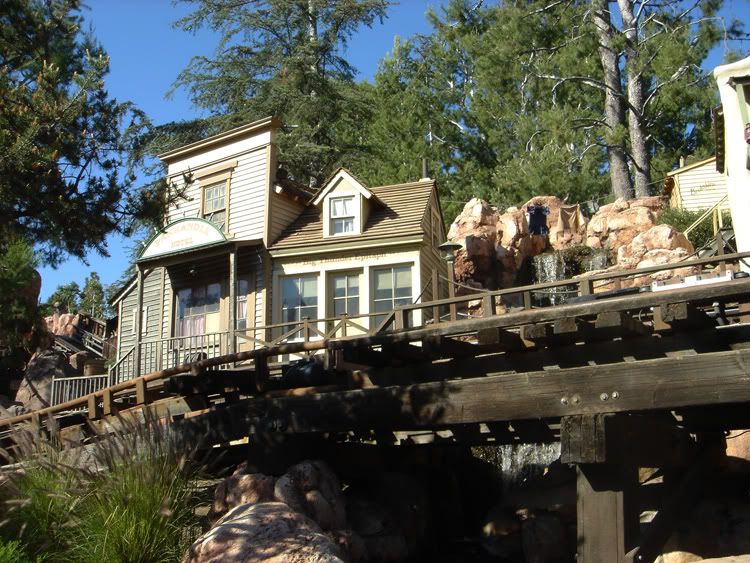 Tunnel to Cascade Peak: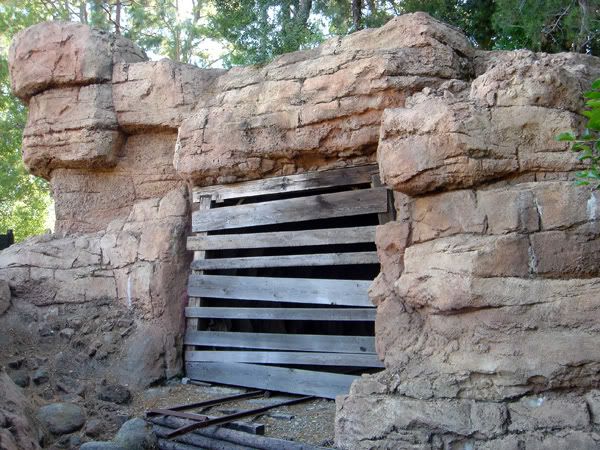 Mine Train track portion that bends around where Cascade Peak once was: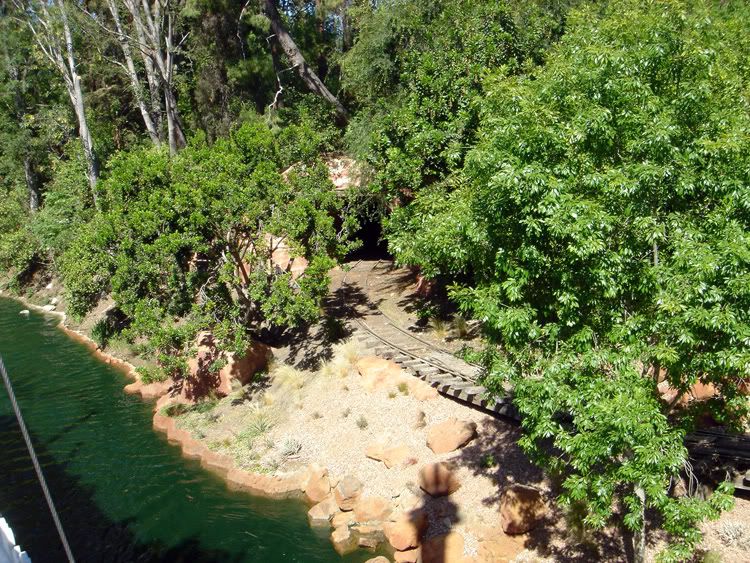 What I believe is a remaining pathway from the Pack Mules. It's hard to see in this picture due to the foliage, but it's behind the tree with the birds and nest: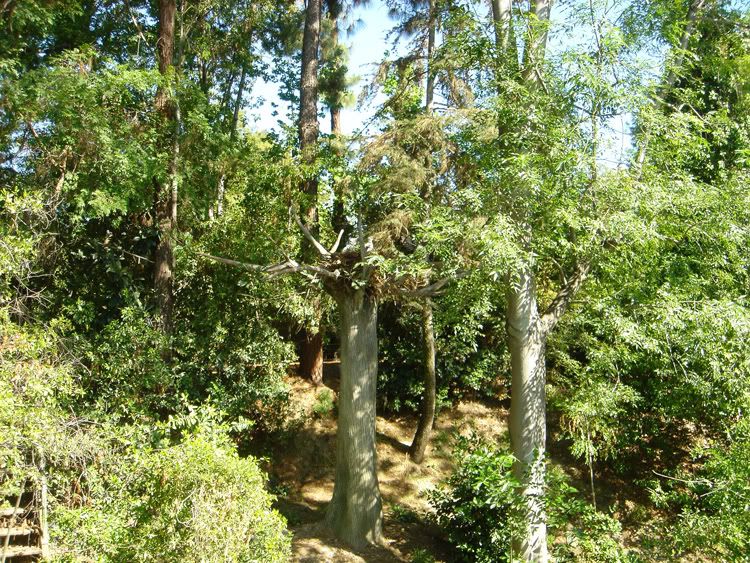 Tunnel from Cascade Peak through Bear Country: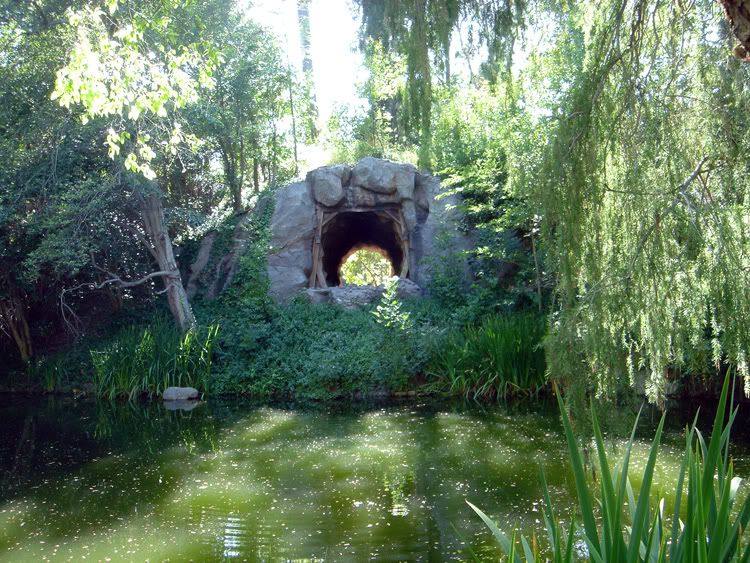 The buttes in the Living Desert near Balancing Rock Canyon. The turkey unknowingly lives between the last two remaining buttes: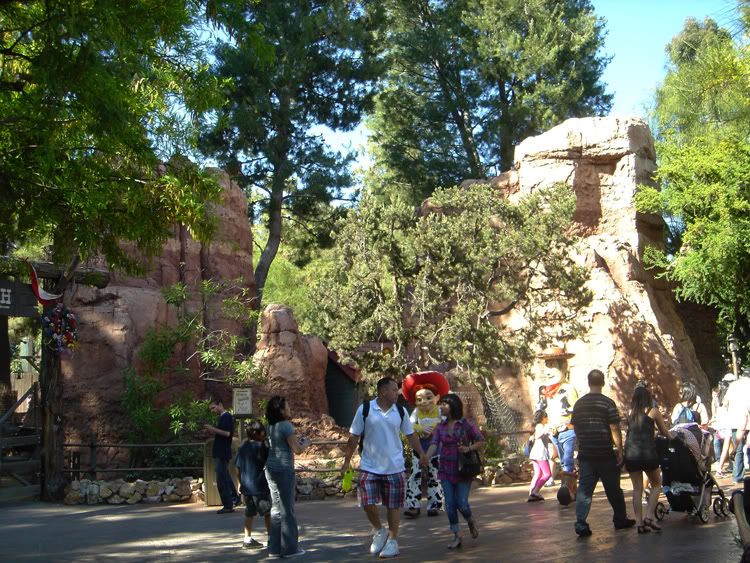 The taller of the two buttes: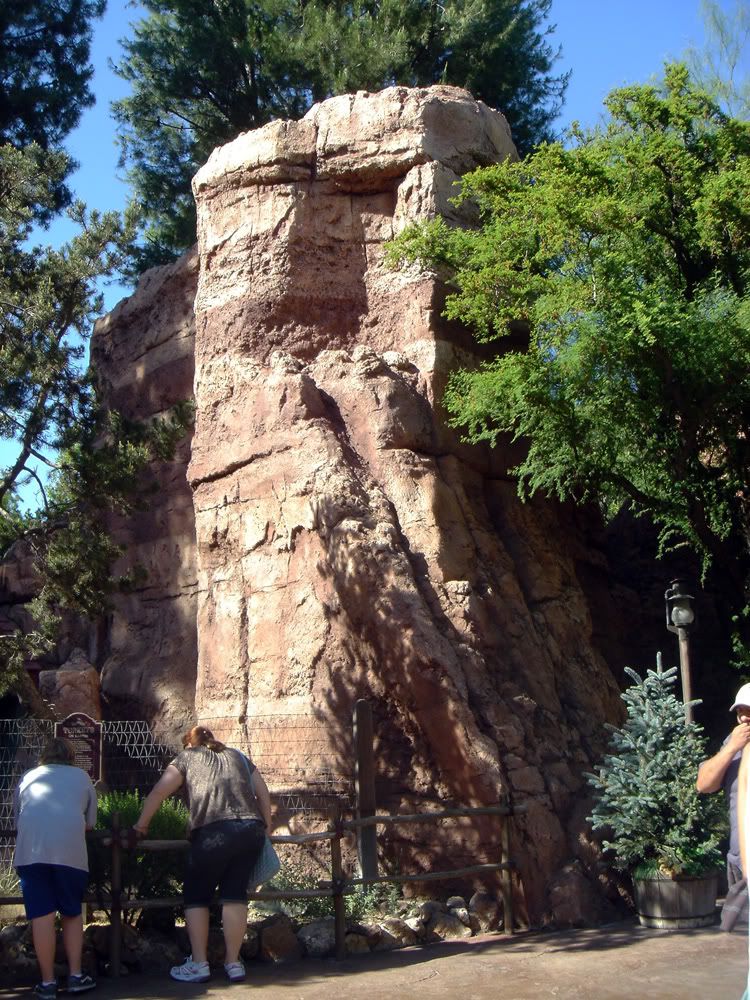 Arch next to the two buttes: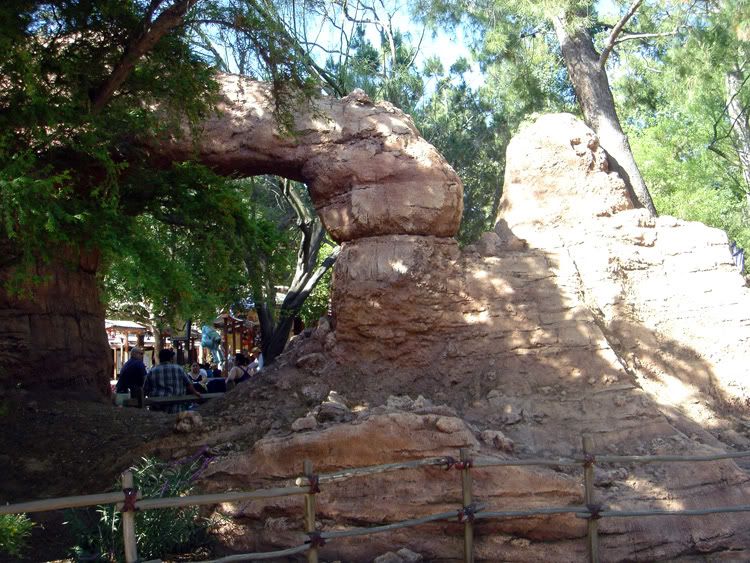 Boarded up/buried tunnel near where the geysers used to be: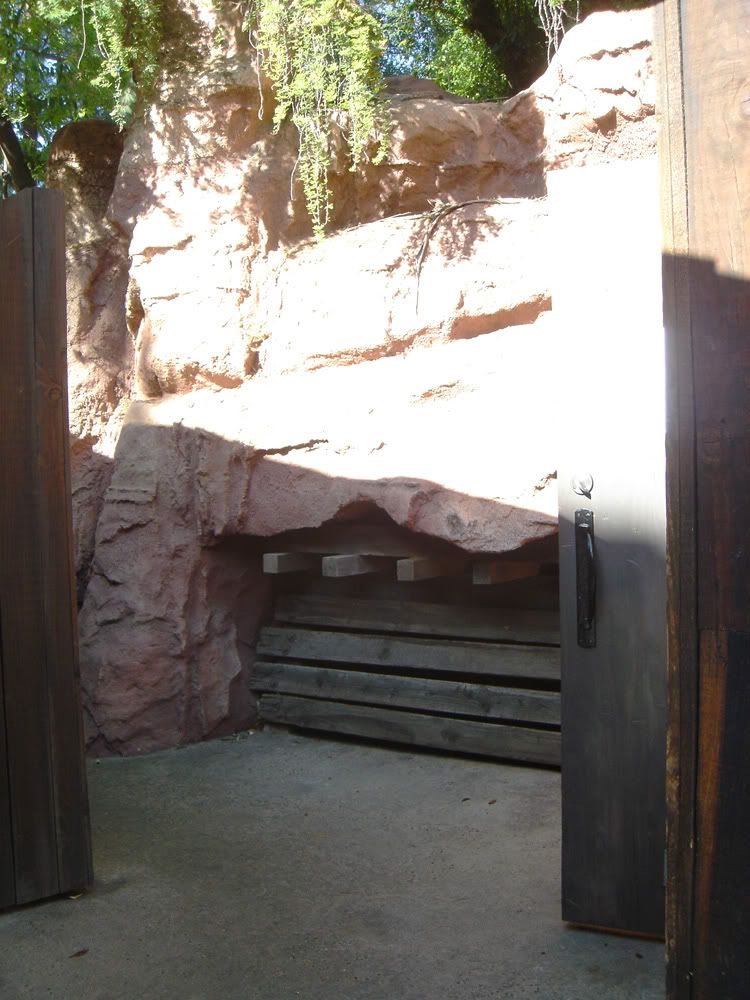 There's clearly some depth in there. I'd love to take a flashlight and look inside.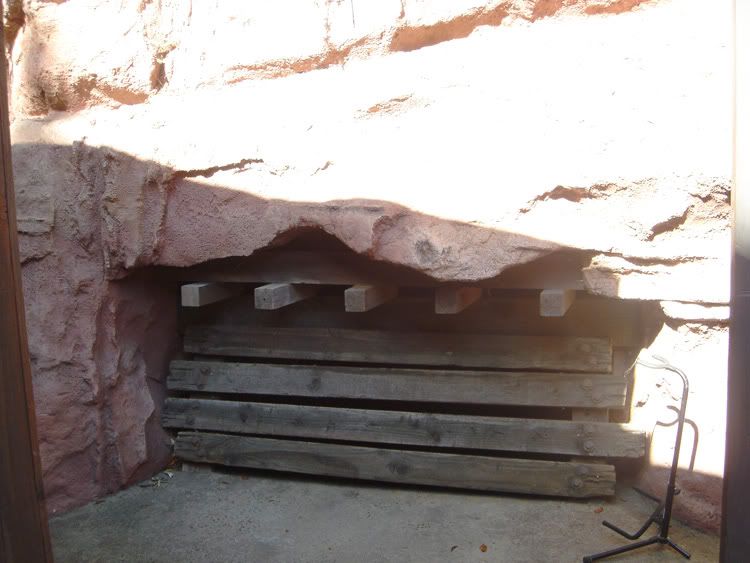 Back side of arch & buttes: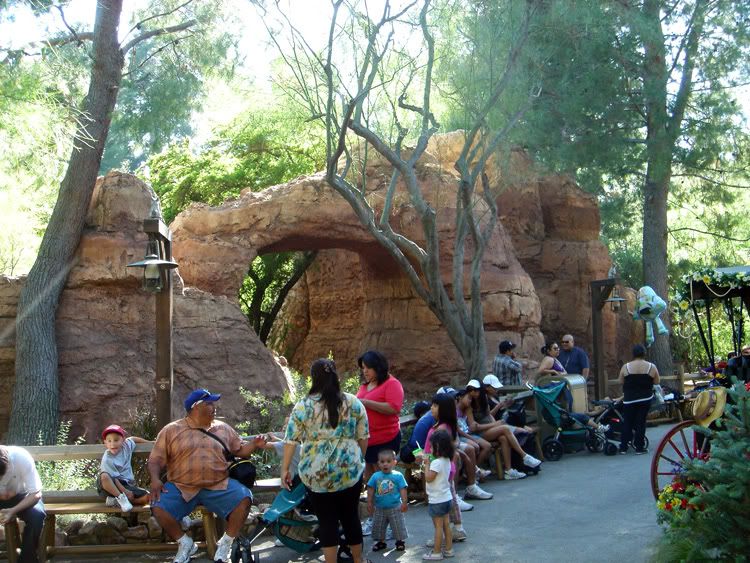 I don't think this piece of track is from the Mine Train, but it stands in the area where the Mine Train would have entered Rainbow Caverns: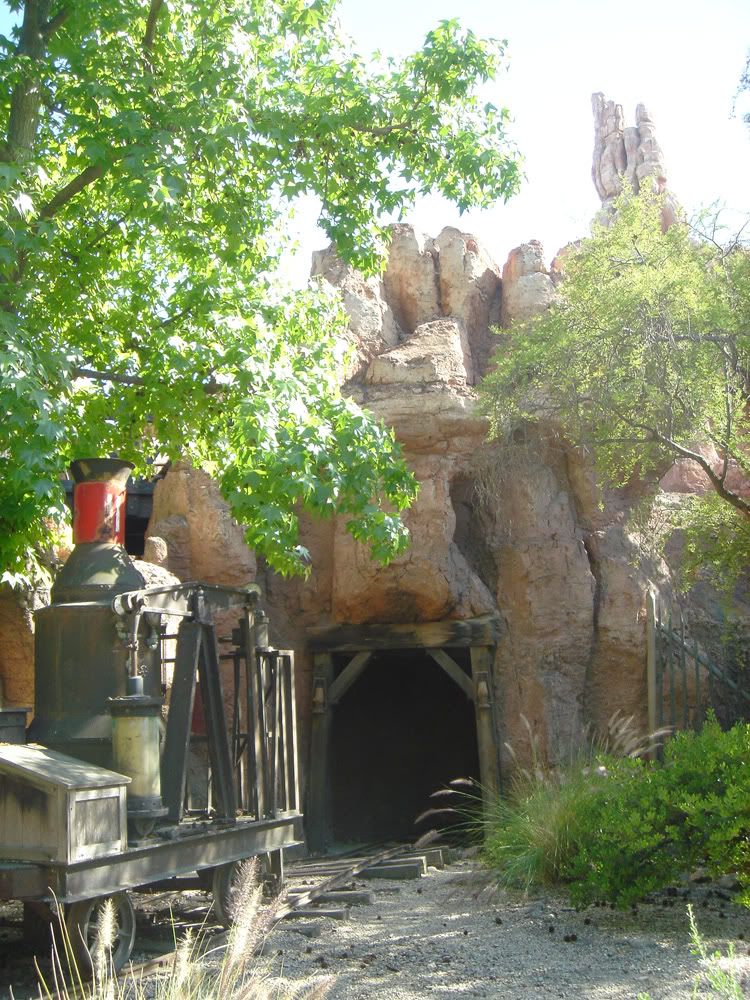 Exit area from Rainbow Caverns back to Rainbow Ridge: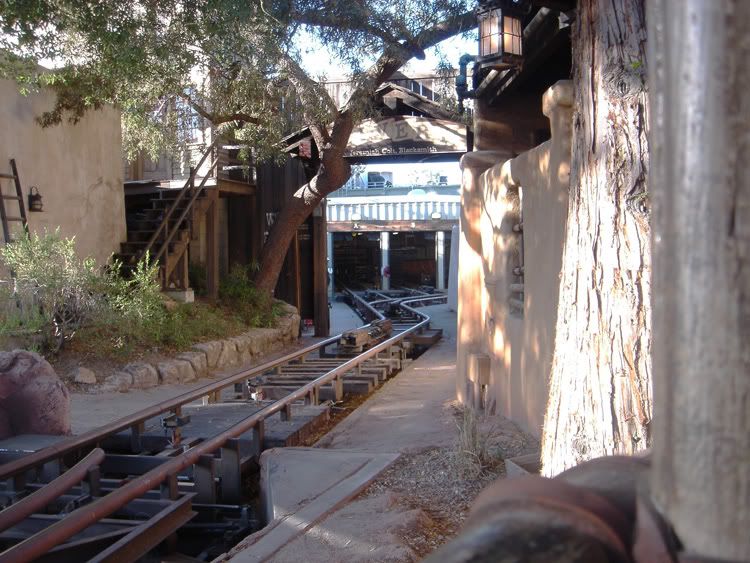 The BTMRR maintenance track stands where the old Mine Train track once was. In place of Rainbow Caverns stands the BTMRR maintenance building: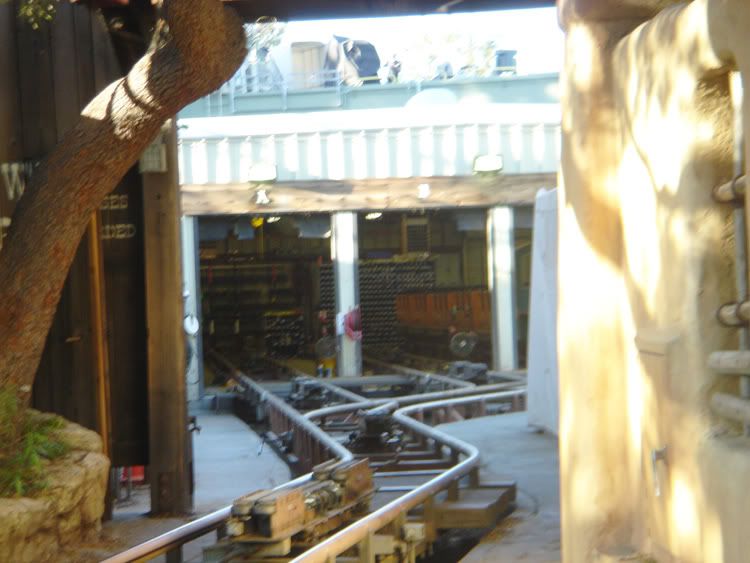 Mineral Hall: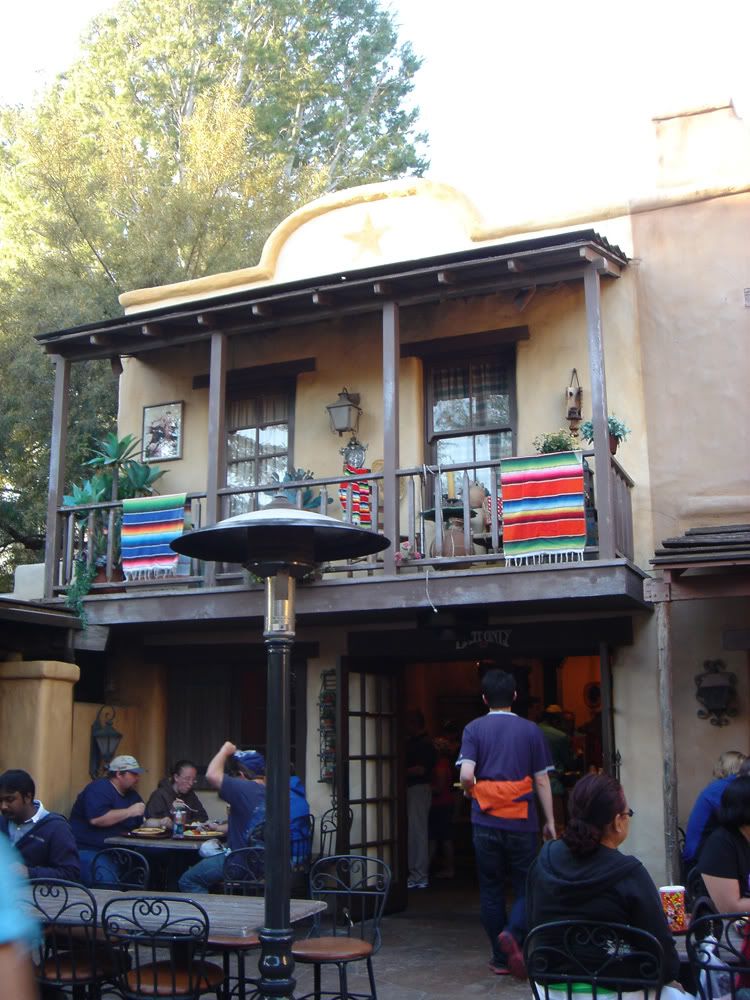 It's now attached to tall building and both make up part of the Rancho de Zocalo restaurant: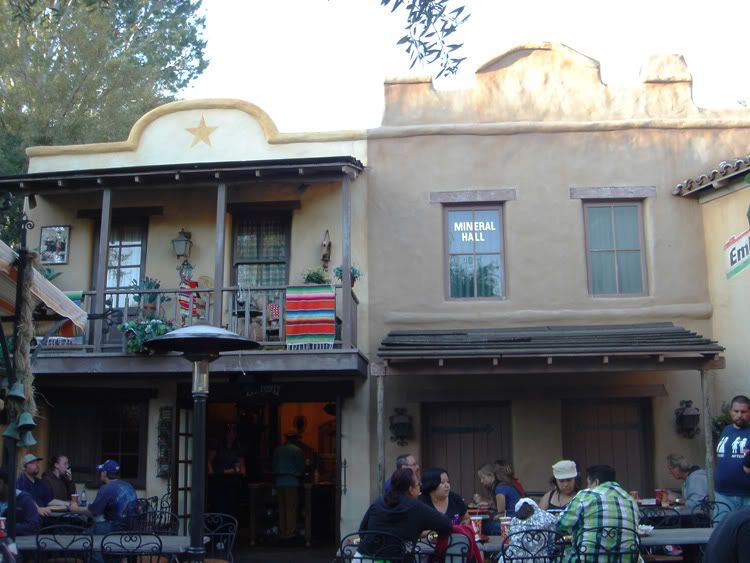 I hope you enjoyed. If there's something I missed, please let me know.