These first two are actually from the 1970's, my mom and dad at Disneyland:
Onto the 1980's...
My mom and I at Knott's:
Knott's:
It's a Small World:
Back when guests didn't sink the boats:
The castle. Has it changed much?
The old subs, before everything had to have cartoon characters:
Riding the motorboats beneath an old Monorail model: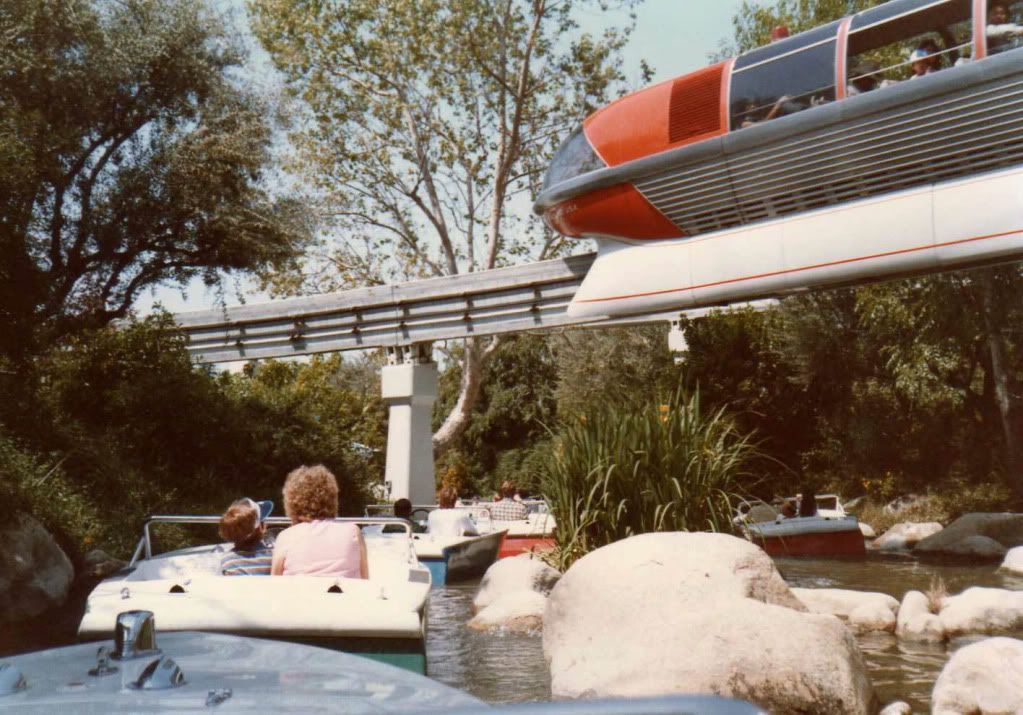 Tomorrowland...in the past:
Do they still have the band on the Mark Twain?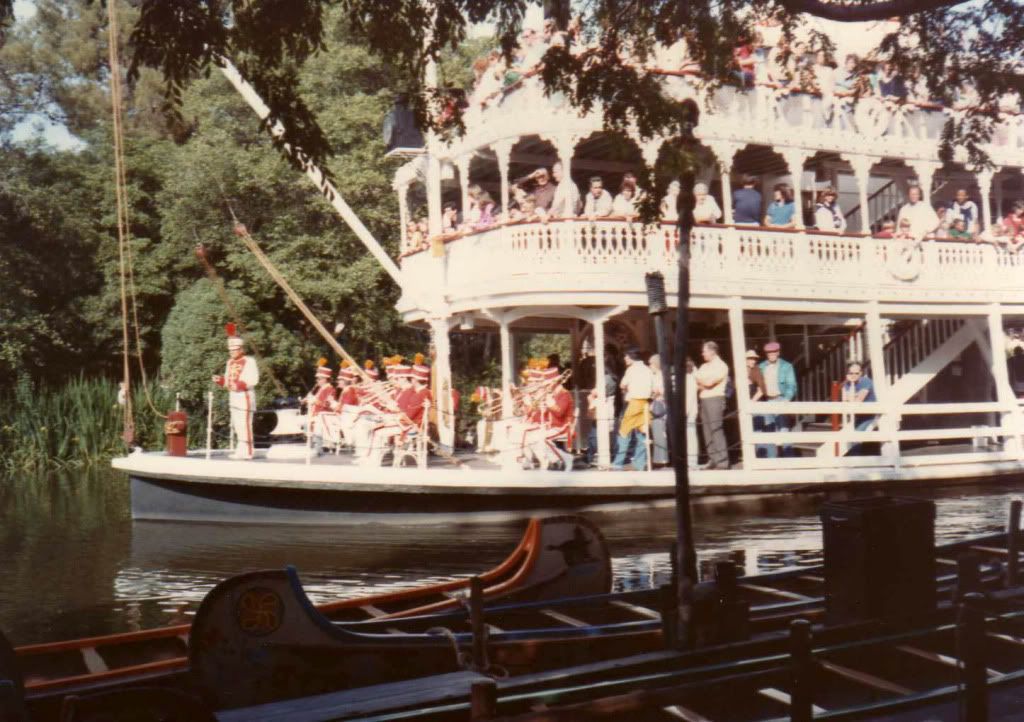 Mickey floral. This has been relatively constant over the years I imagine: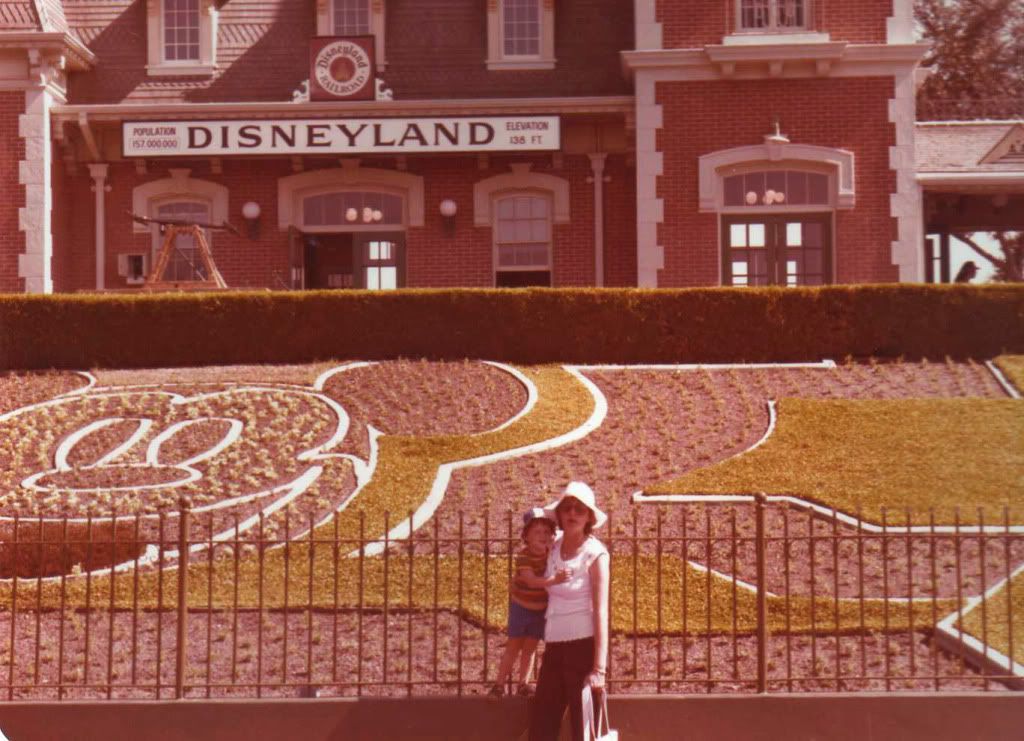 Baloo!
This kind of interaction with characters is much rarer nowadays, with meet & greets being far more controlled: