Hello and welcome to another photo filled trip report! It was another fun trip that was filled with celebration, awe, a little sadness, and extreme heat! Let's get started shall we....
July 15: At around 3am, we start our journey from home for a 6 hour drive to the DLR! By 6 or 7am, we reached the Grapevine on I-5!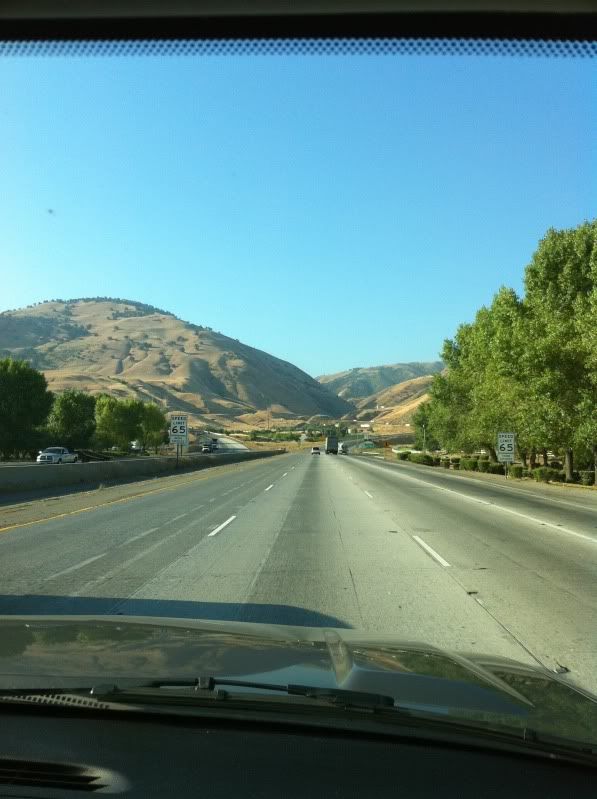 Pyramid Lake
I've never been to Magic Mountain. One of these days, I'll stop by to check it out.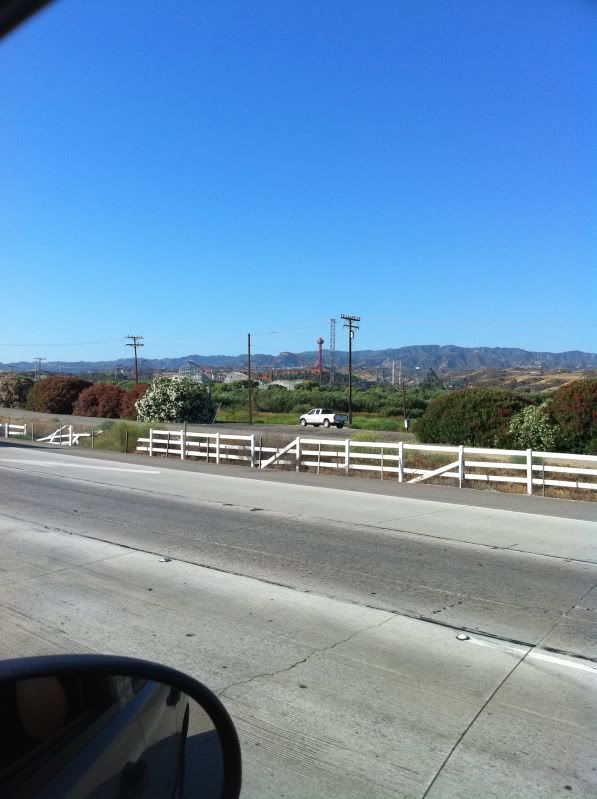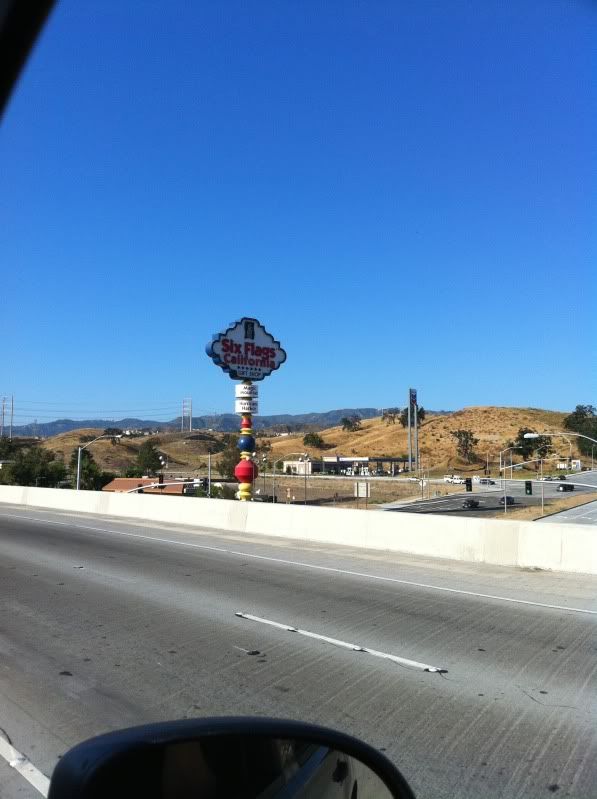 By 9am, we arrive at out hotel and head off to DL!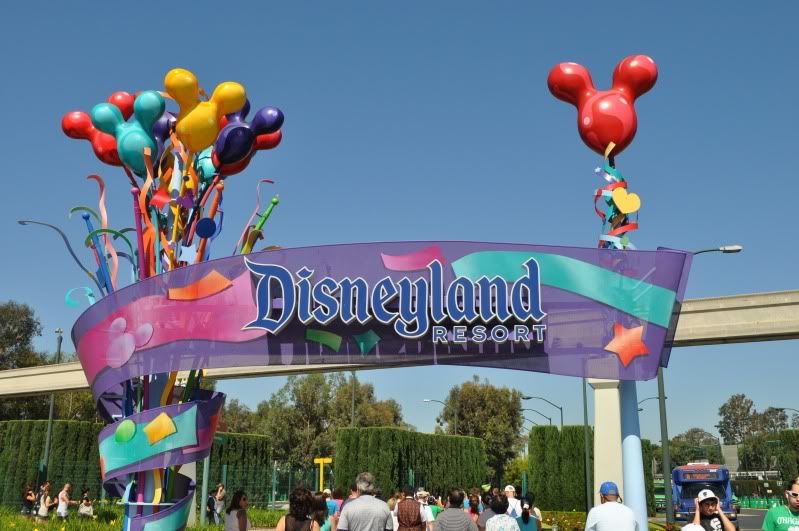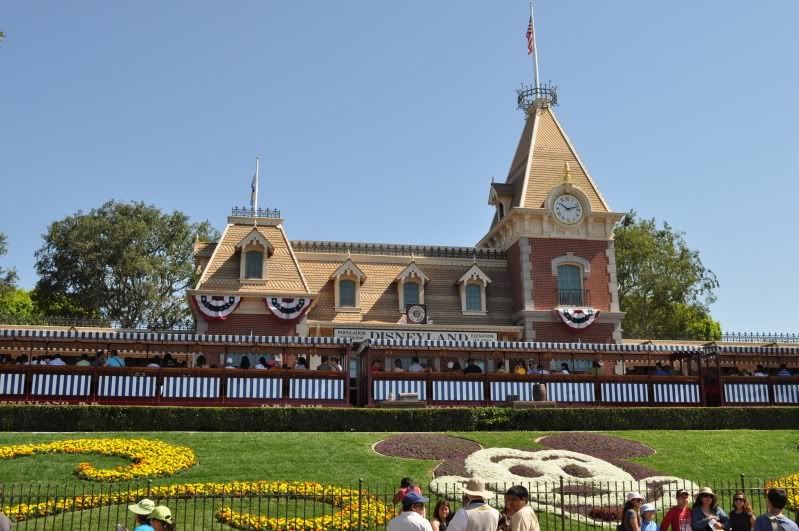 Our first stop was at City Hall to pick up our buttons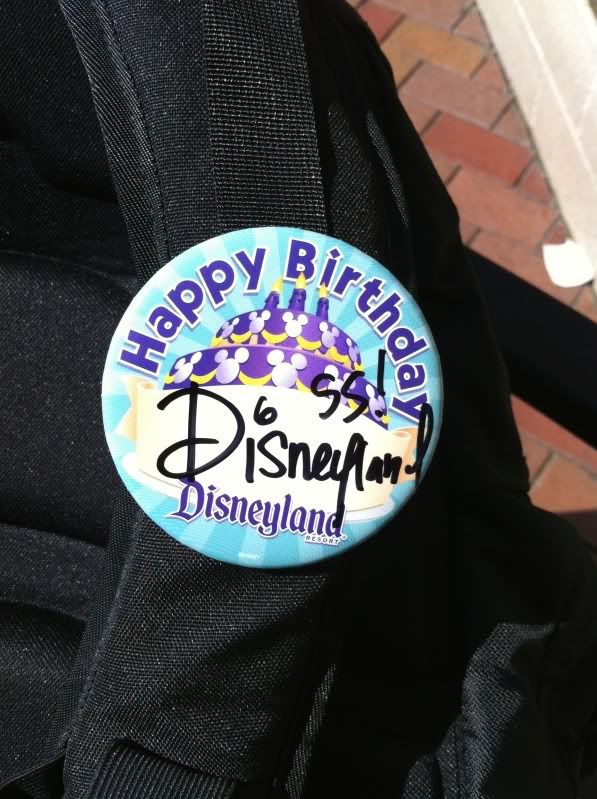 Afterwards, we headed to Great Moments With Mr. Lincoln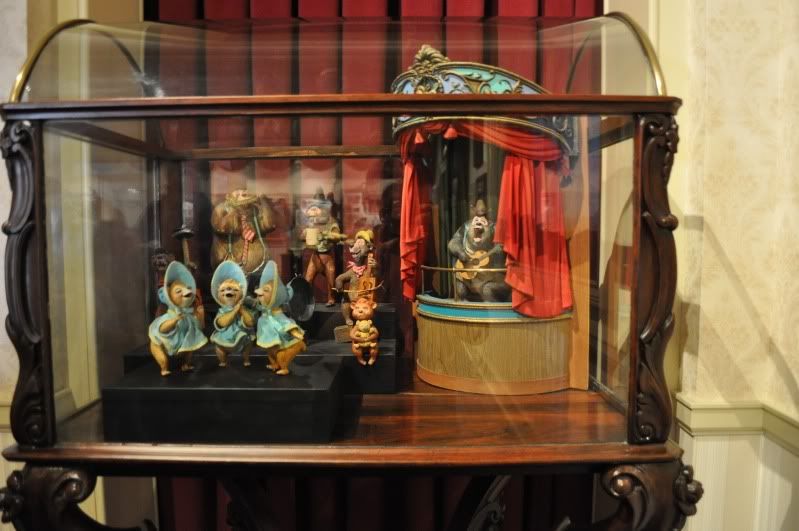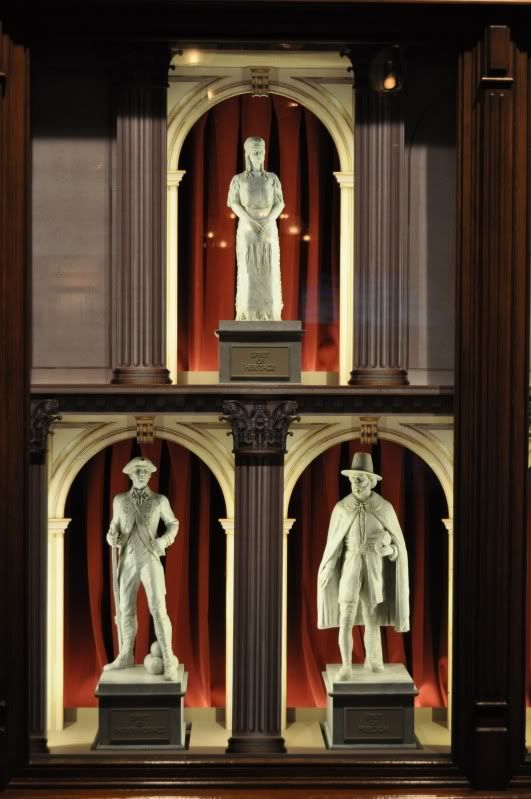 Next, we headed over to the Jungle Cruise. Normally, I don't really get into the jokes and what not from some of the skippers but the skipper we had was genuinely funny. I think his name is Josh but I can't really remember.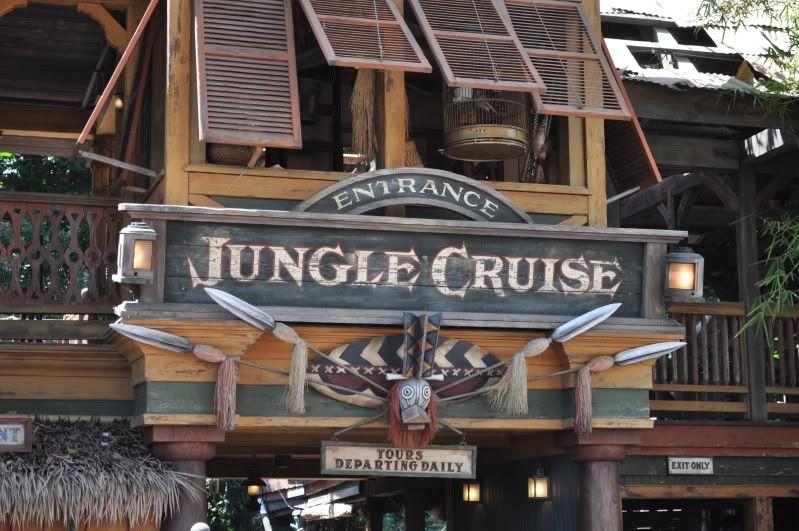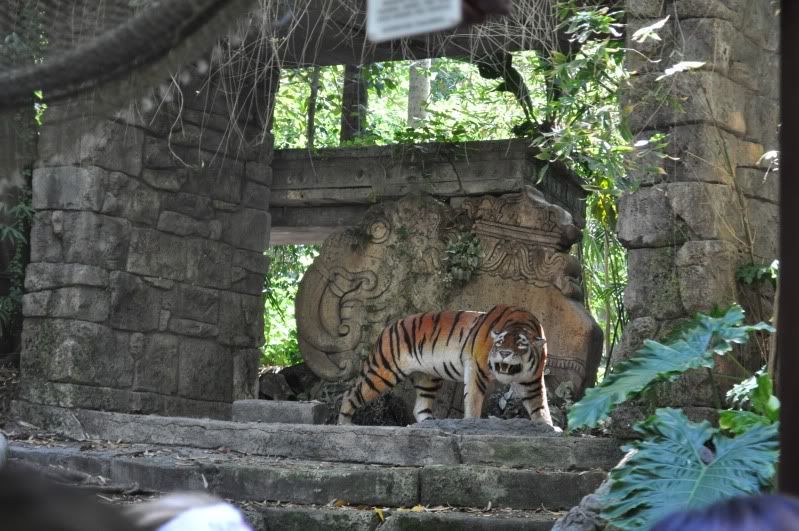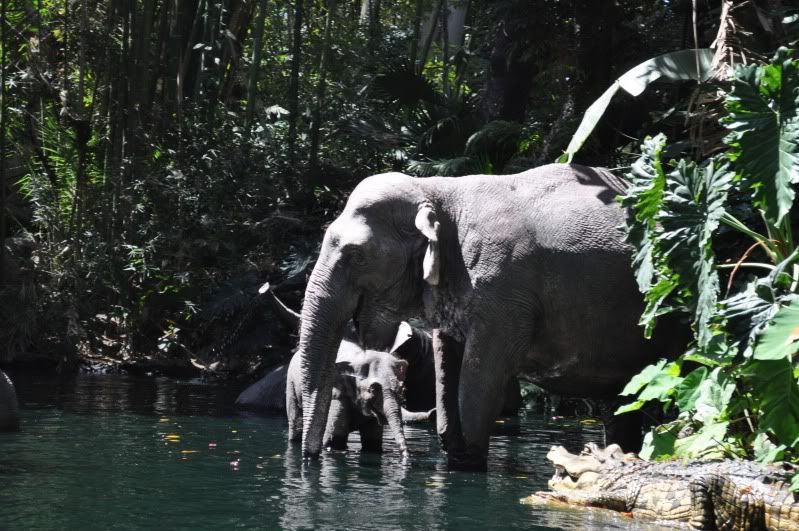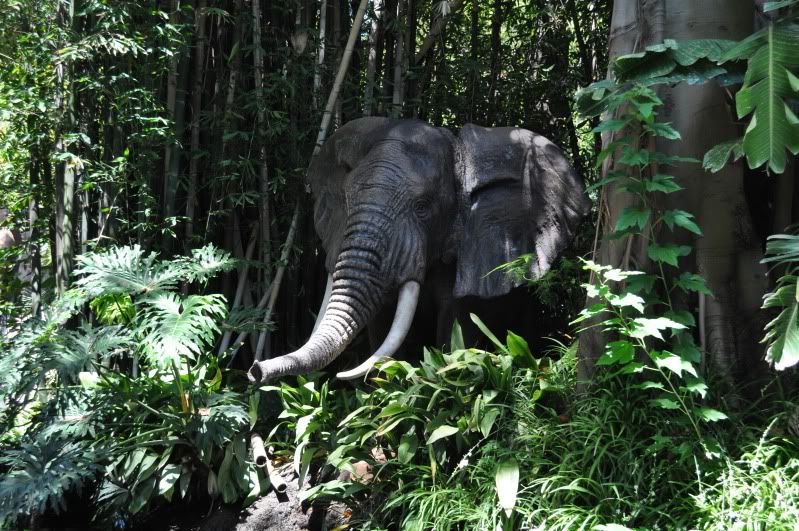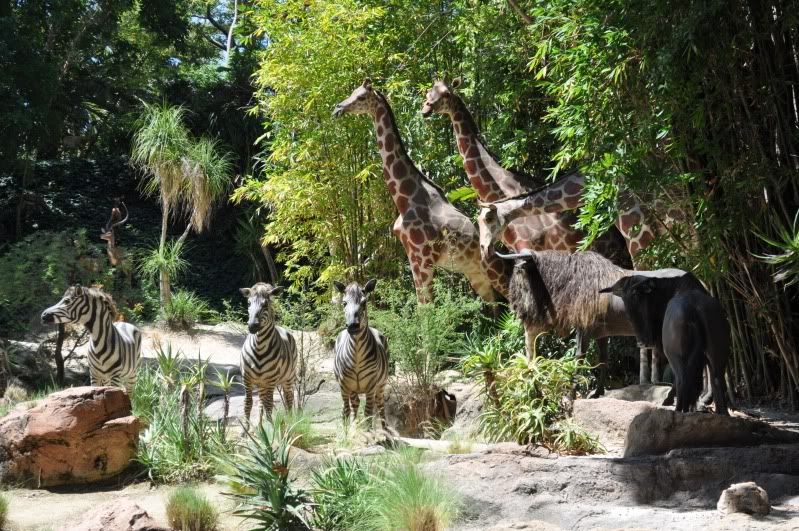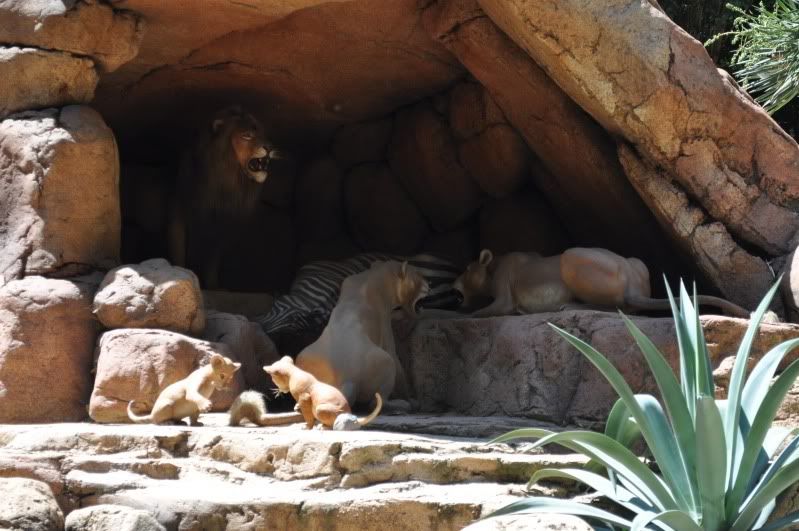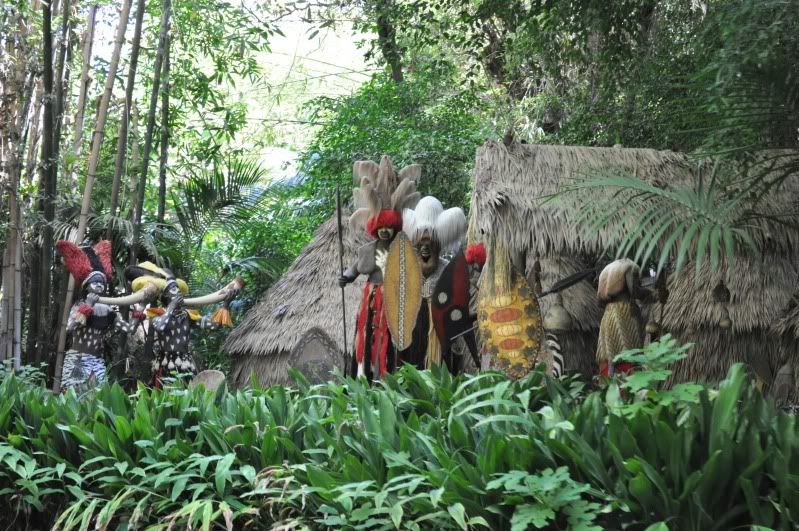 Next, we headed for Indiana Jones, Pirates of the Caribbean, and Haunted Mansion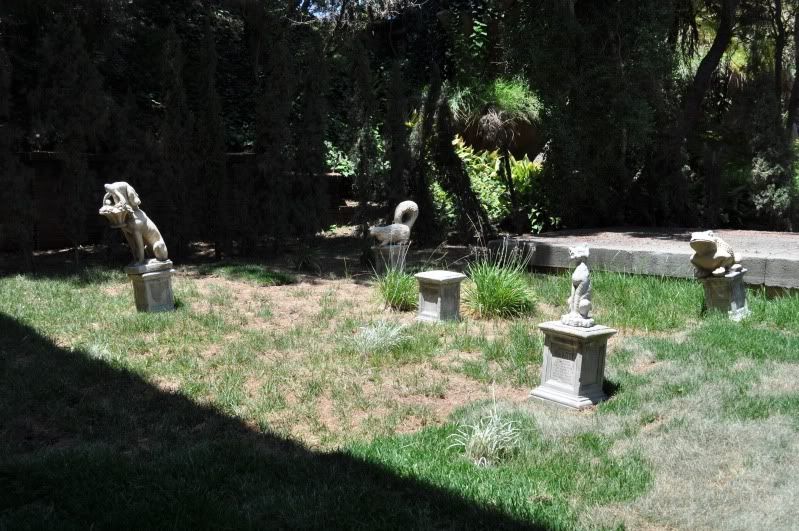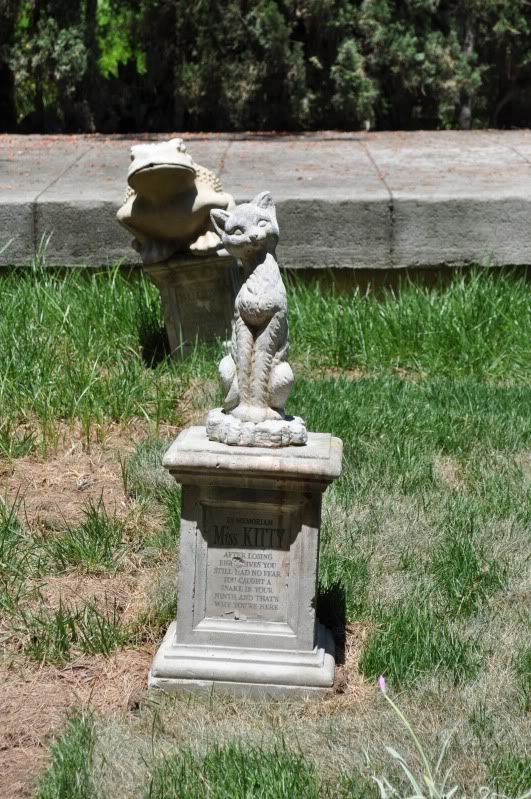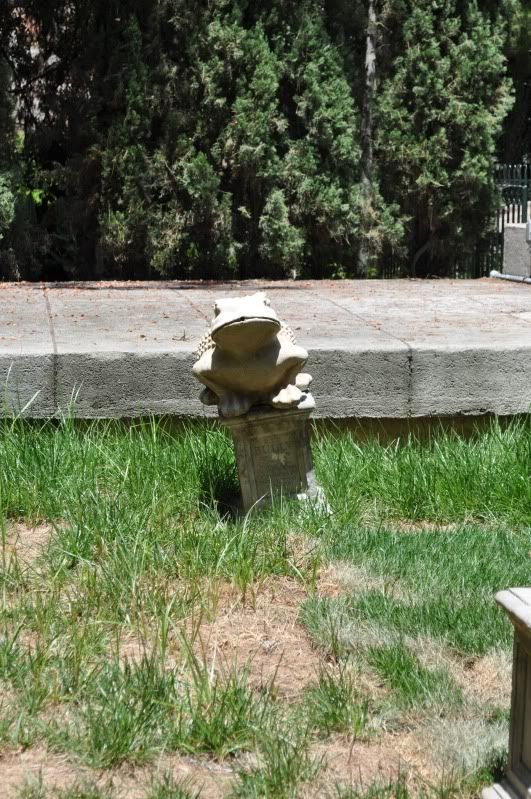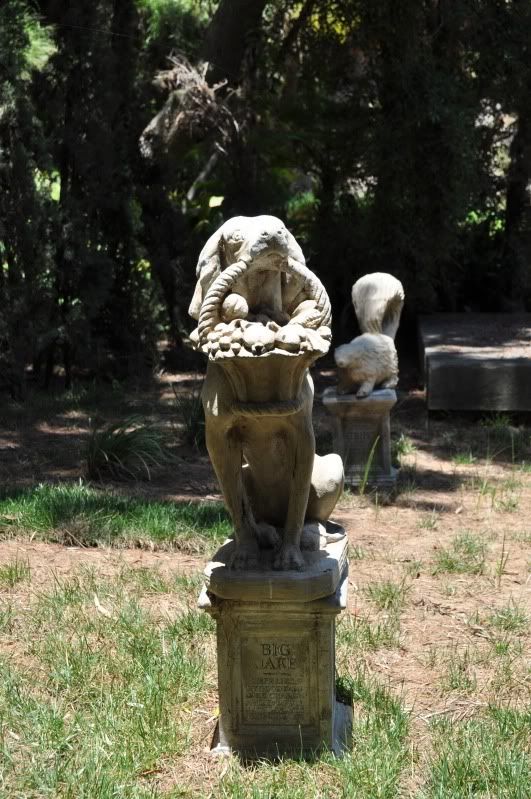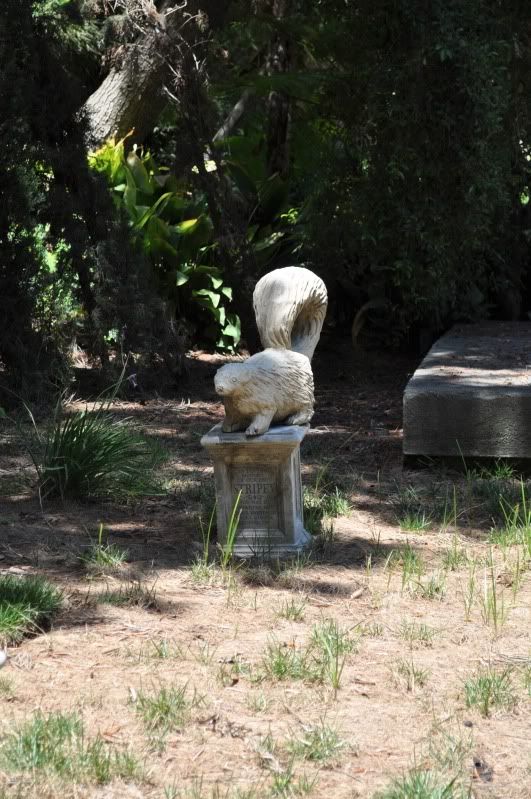 Afterwards, my Mom took a little break while I went on Mark Twain Riverboat! It was nice to see her running again after being under refurb on my last trip.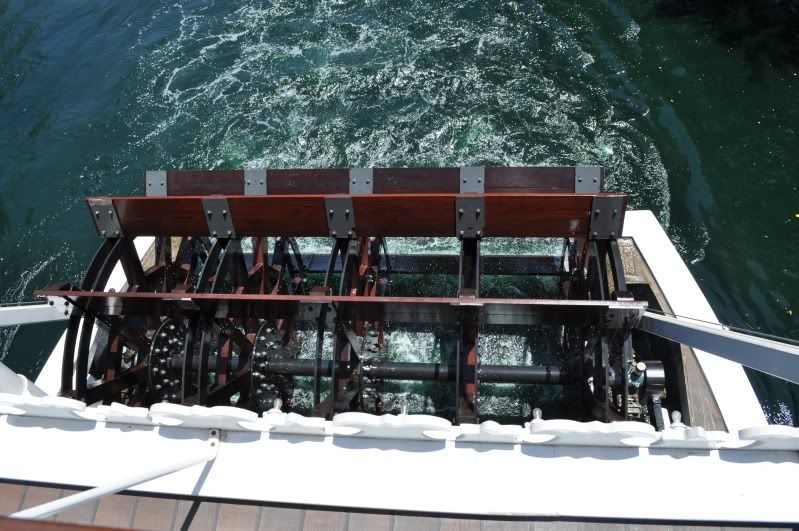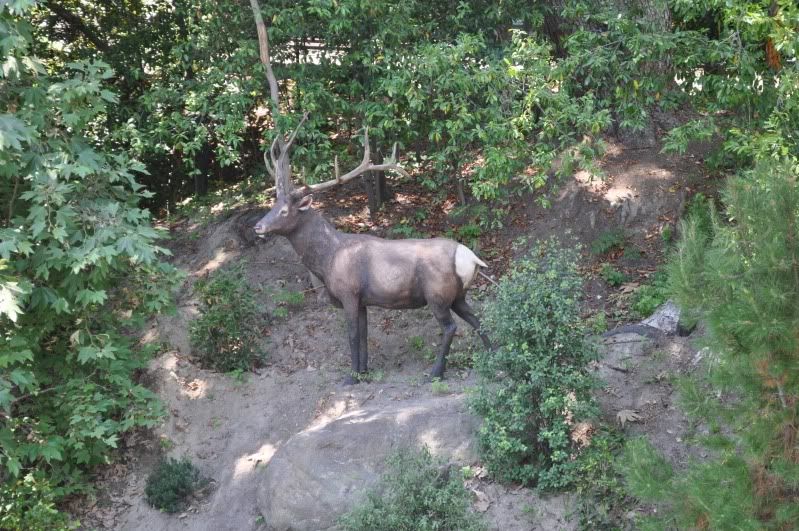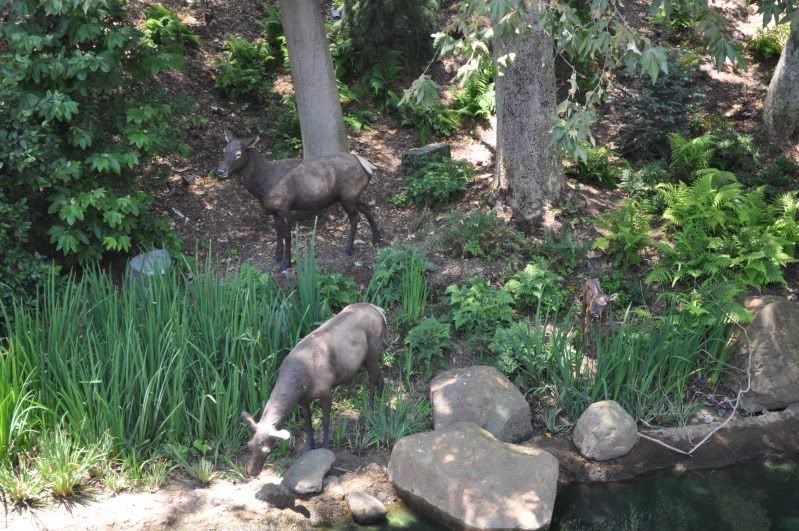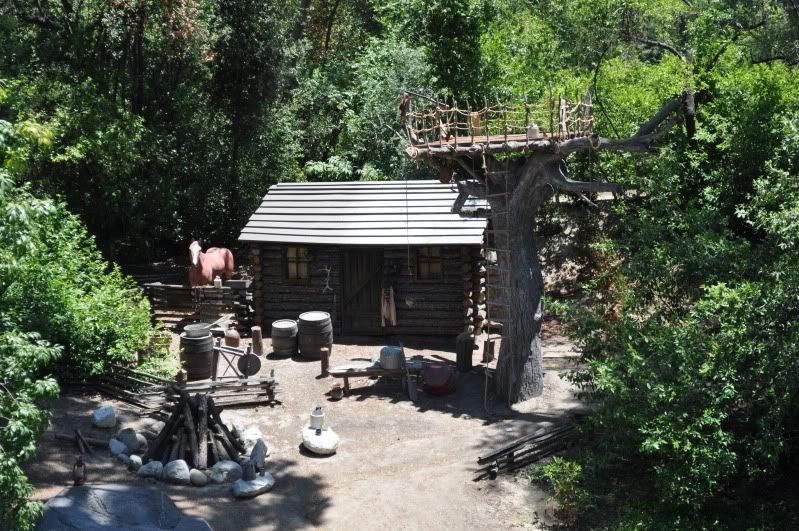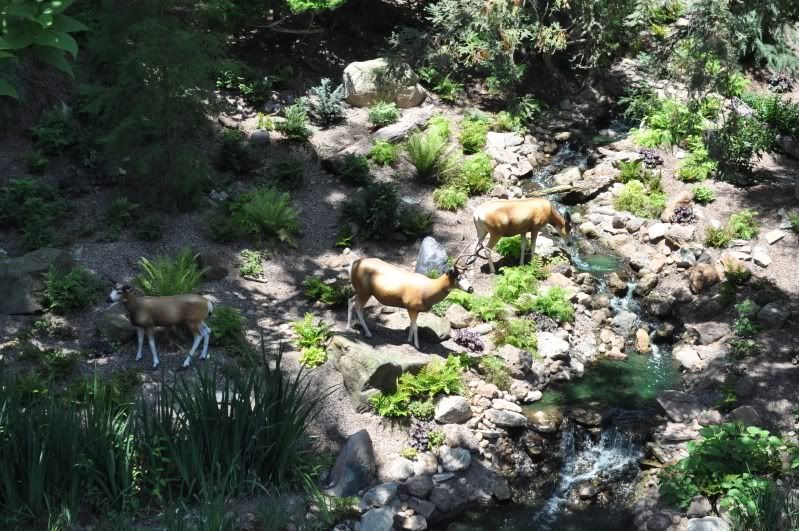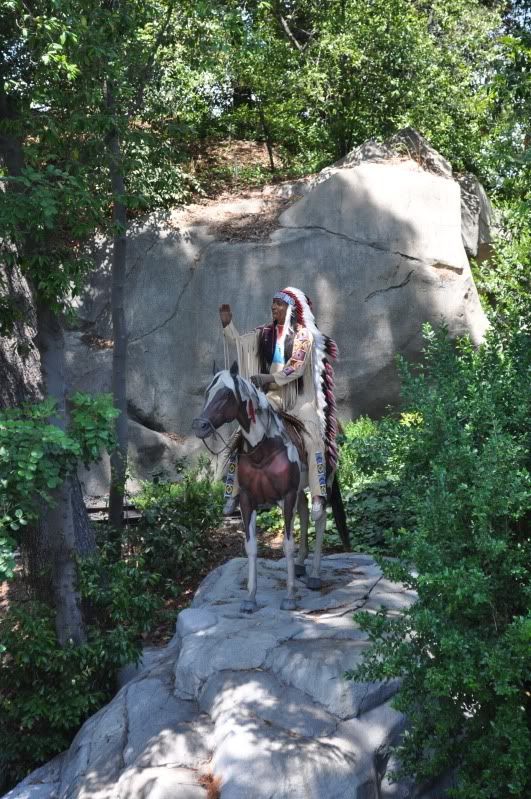 Right before the Indian Village, I noticed something a little off hiding behind the trees. Though it's hard to see in this picture, I caught Flotsam and Jetsam sleeping in the back.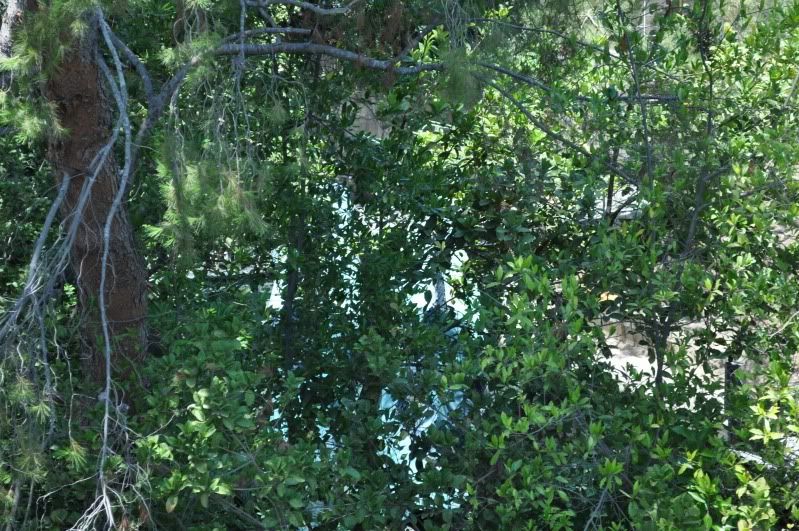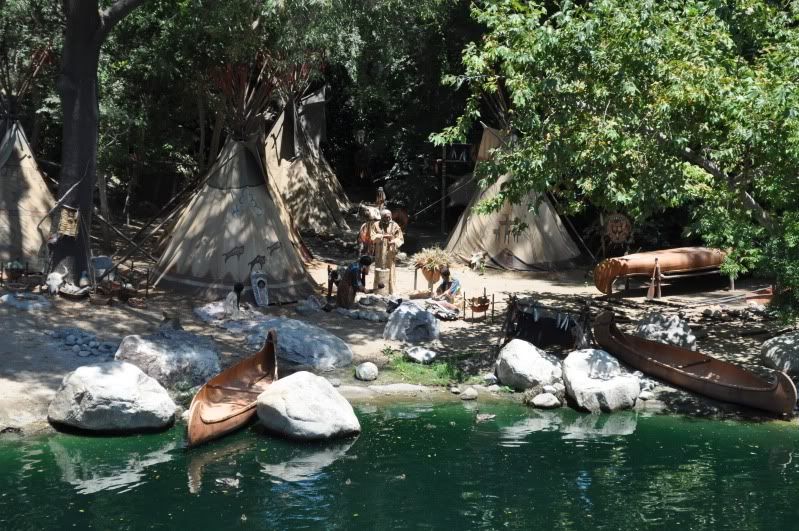 After that, we headed onto Big Thunder Mountain Railroad, Pinocchio's Daring Journey, Snow White's Scary Adventure, Peter Pan's Flight, Mr. Toad's Wild Ride, Alice In Wonderland, and my favorite in Tomorrowland Captain EO.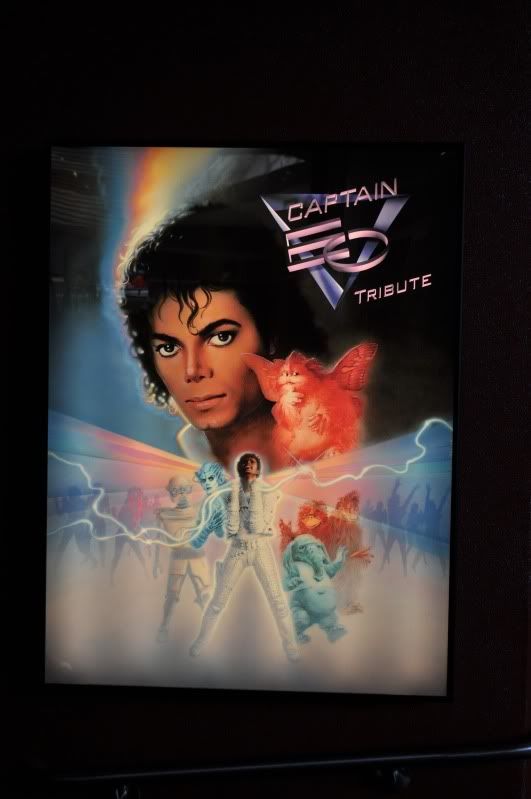 After we changed the world, we headed to Star Tours for our final "first" flights. As much as I have gone on this ride for as long as I can remember, I've never been in this part of the queue.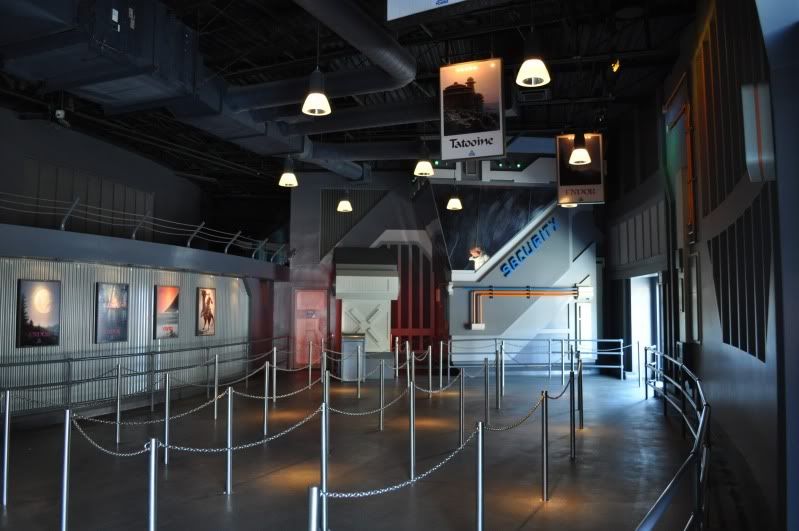 IT'S A TRAP!!!!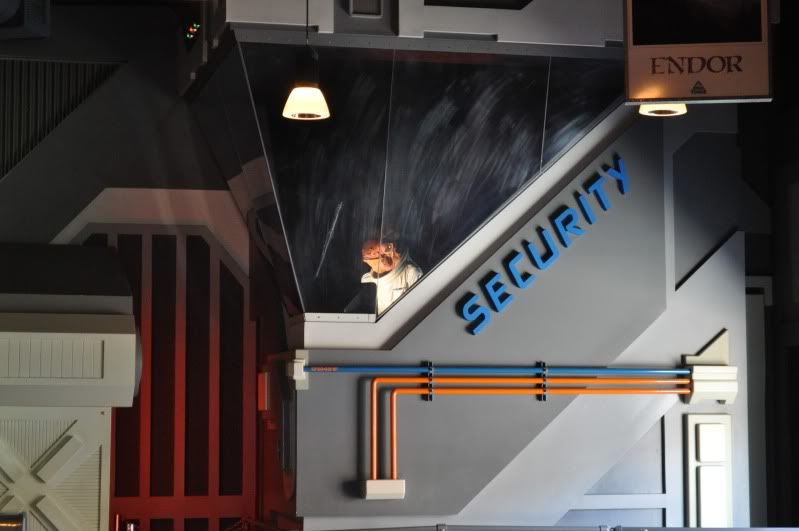 After passing the Moon of Endor, into comets, and battling the empire it was time to head over to DCA for our WOC dinner. We still had enough time to ride my Mom's favorite ride: Toy Story Midway Mania!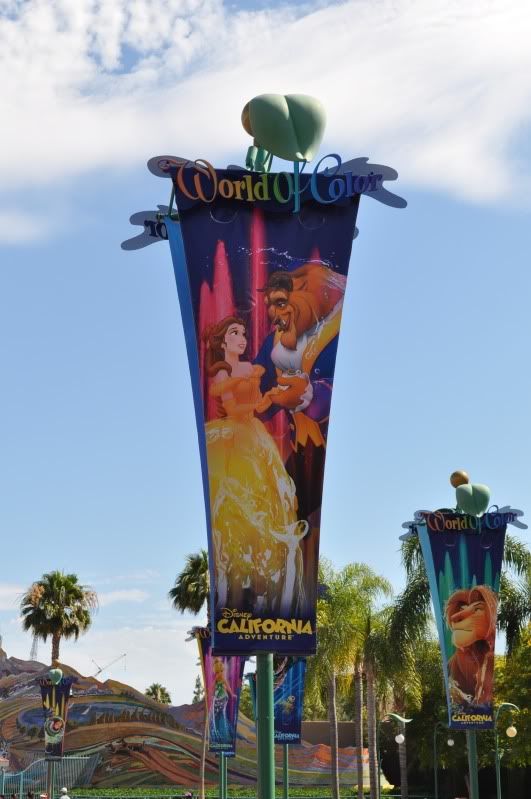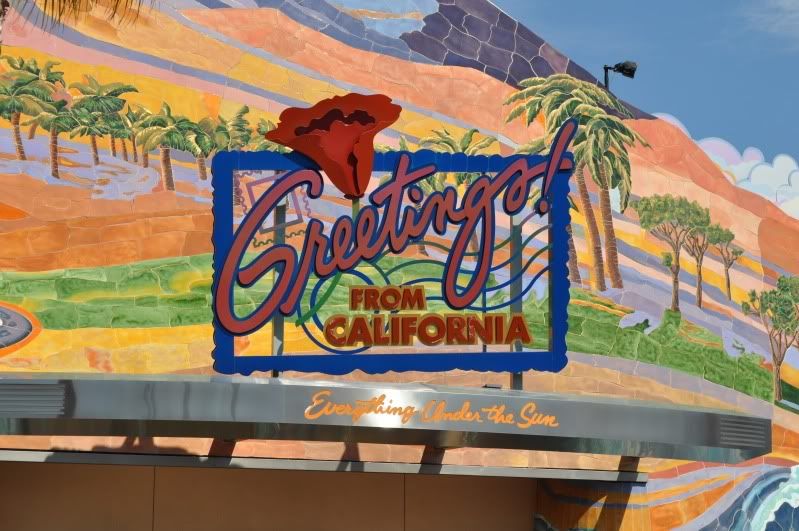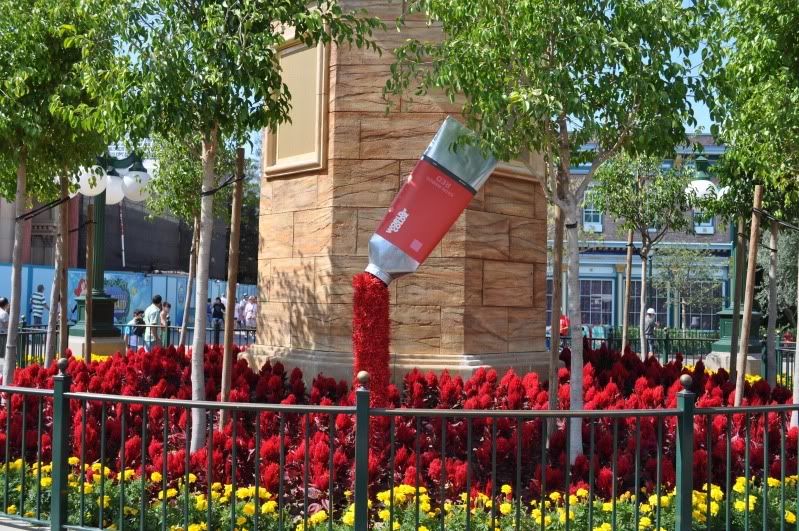 Next, we headed to Ariel's Grotto for our dinner. This was by far the best dinner I have ever had at the DLR!!! We both had the Santa Maria Tri Tip and it was absolutely delicious! I didn't really have any of the appetizers as I'm a picky eater and didn't see anything I would've liked. The dessert was really good although the chocolate was a little too rich for my taste. I also had the Blueberry Martini (I think that was what it was called) with the light-up ice cube which was pretty good. Overall, it was worth the money just for the tri tip.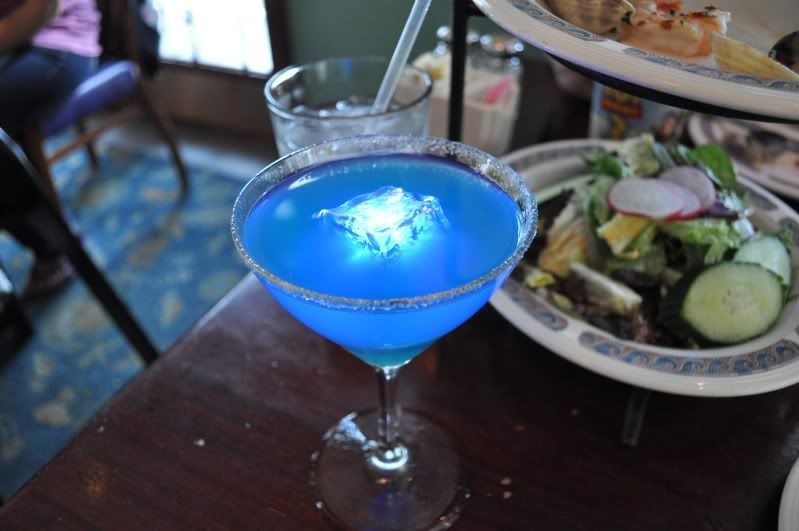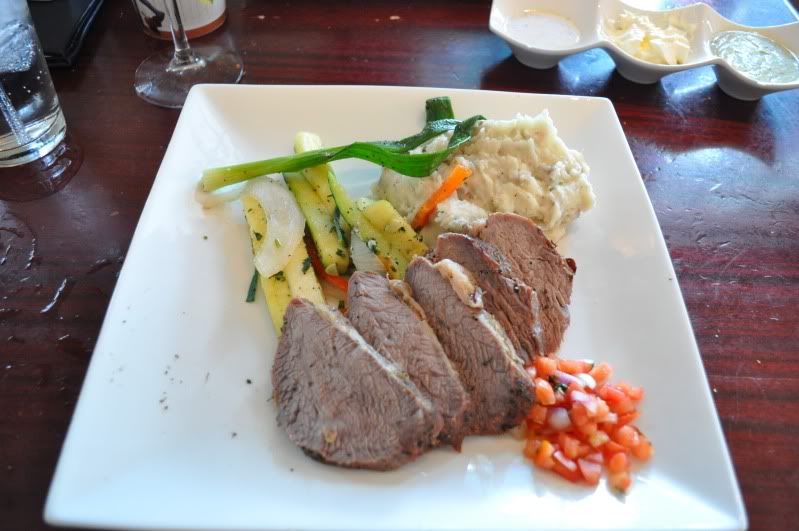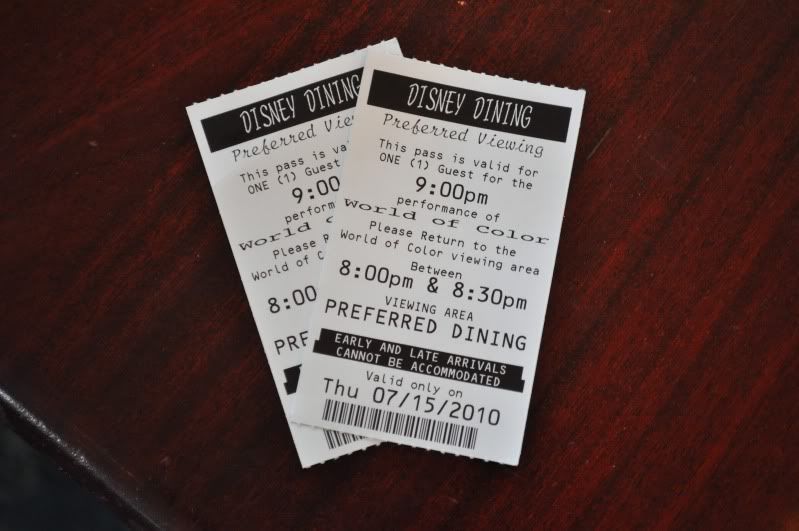 After dinner, we headed back to the hotel to drop off some merch we bought and took a quick break before heading back to DCA for WOC.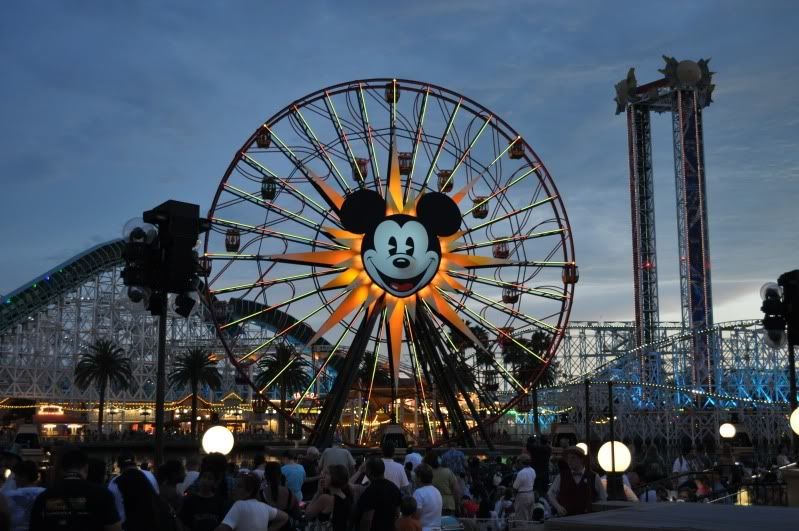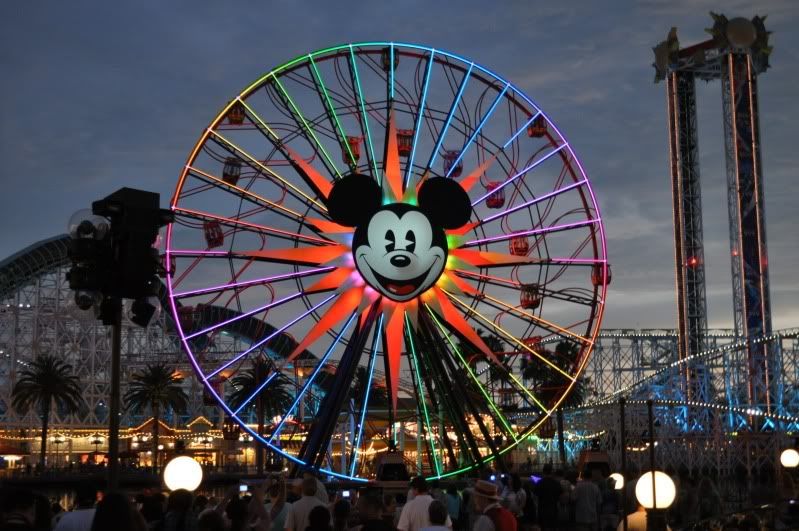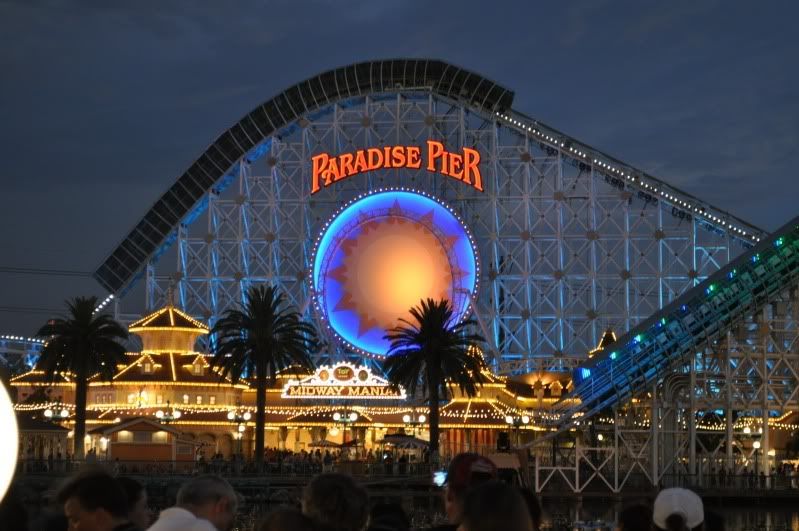 Around 8pm, the WOC pre-show began. I really like how they have the characters lit up with lights. We were team Genie but I think Mike Wazowski
won the competition.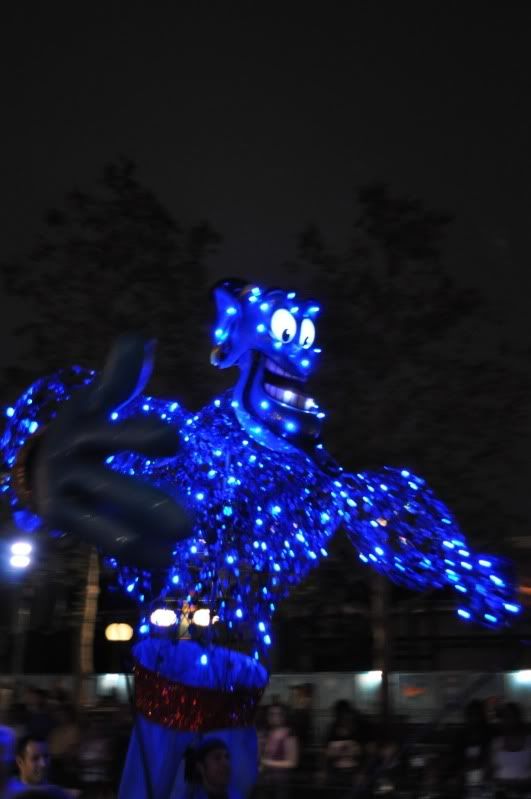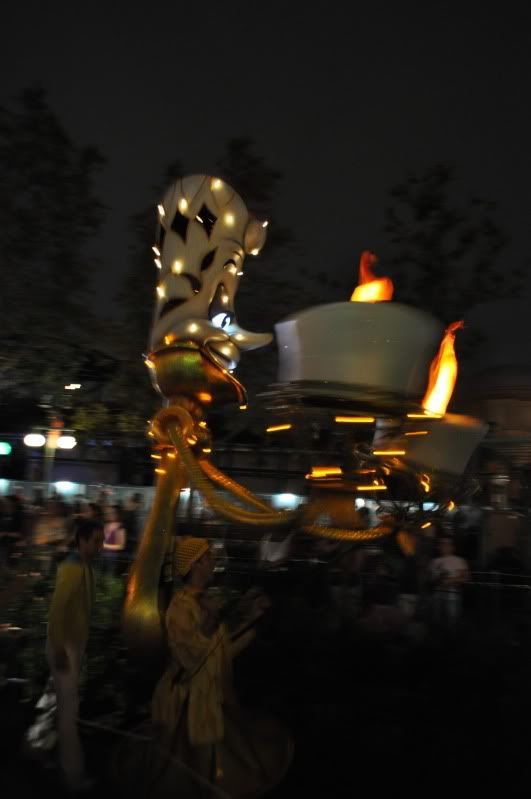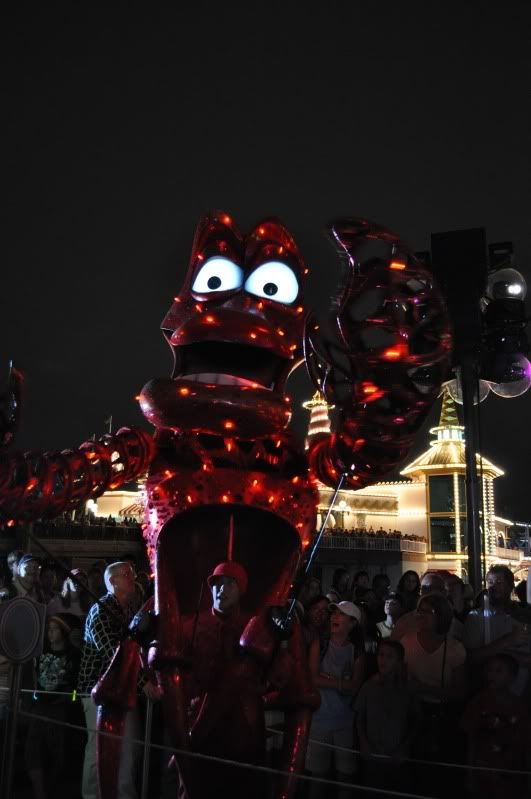 After the pre-show, the excitement was building for World Of Color. I was looking forward to seeing this show since it was announced, despite what I've heard about the show. Then, the lights went out all over Paradise Pier....it was show time!!!!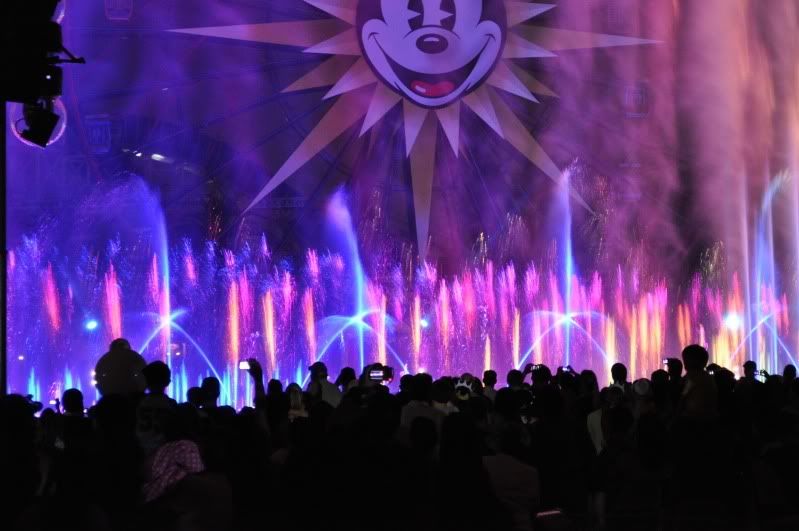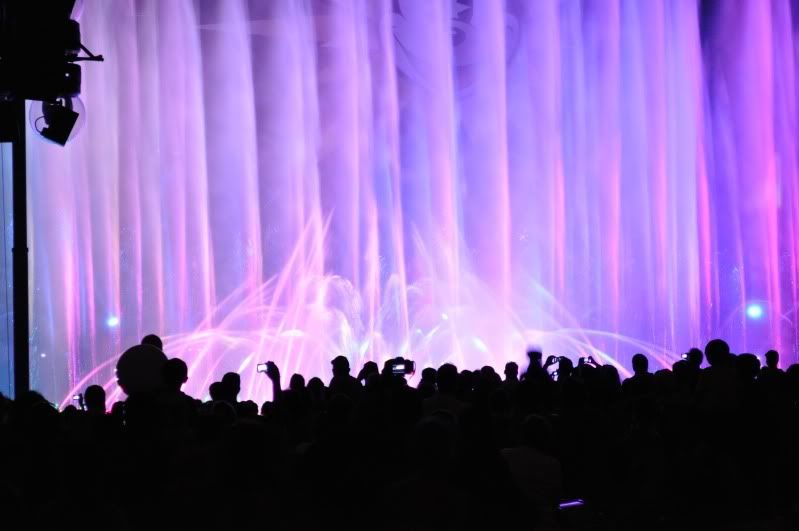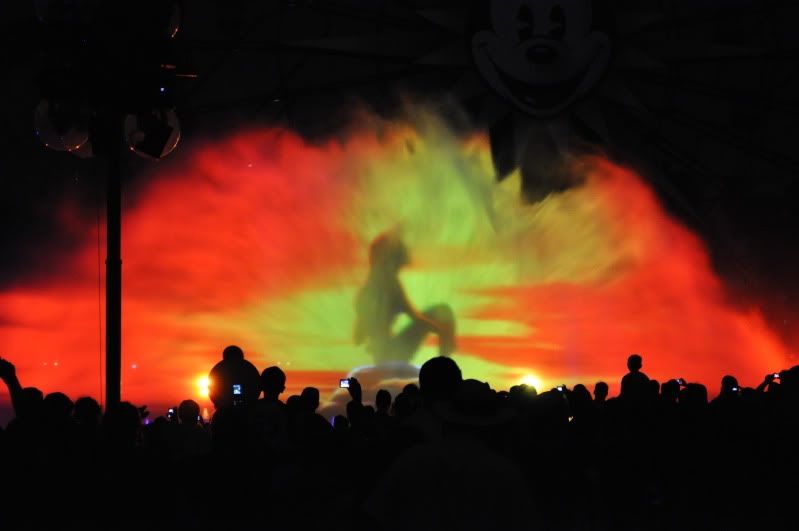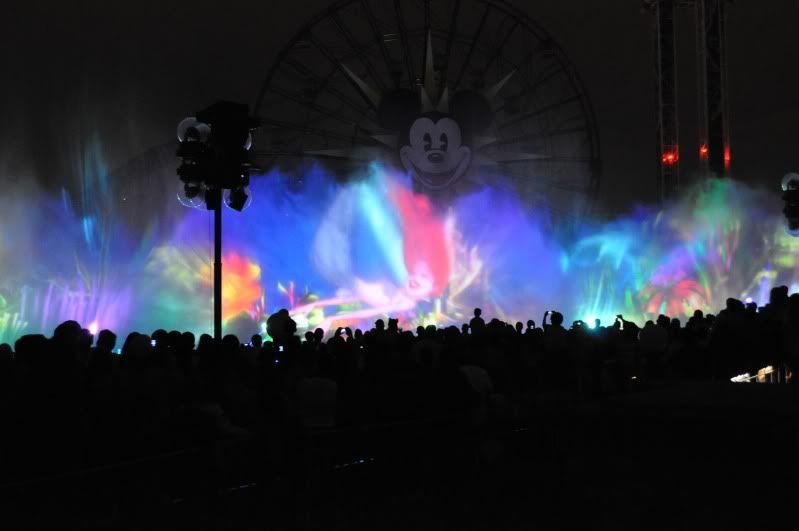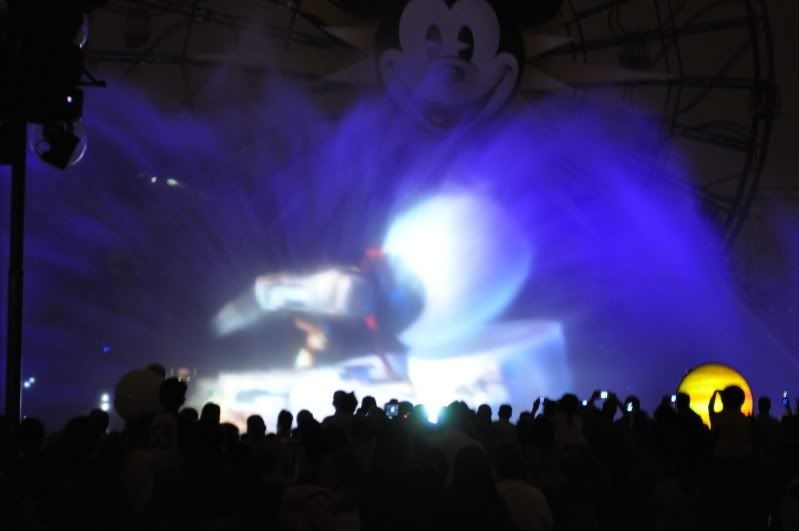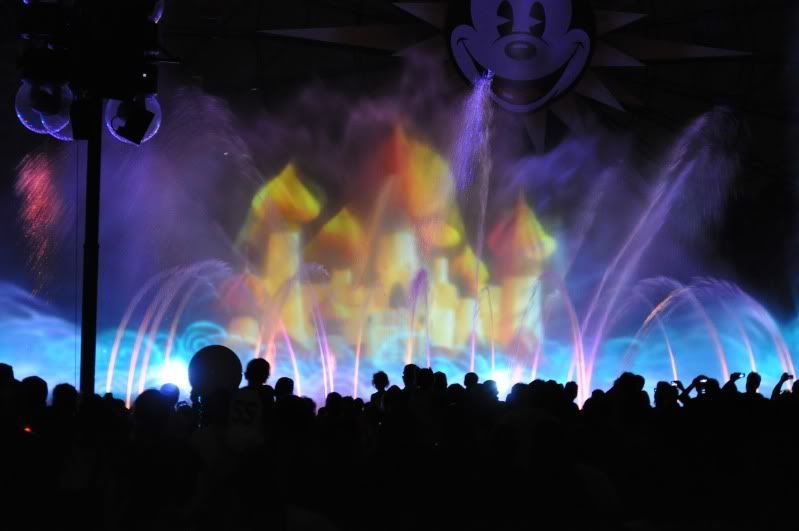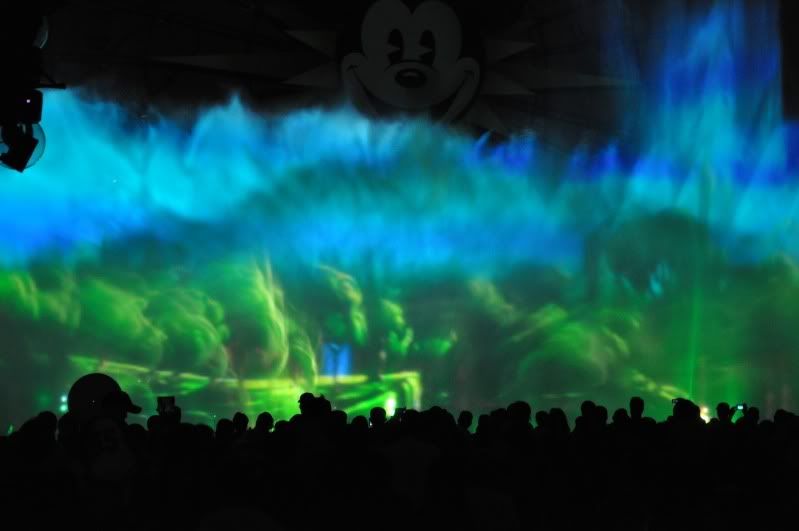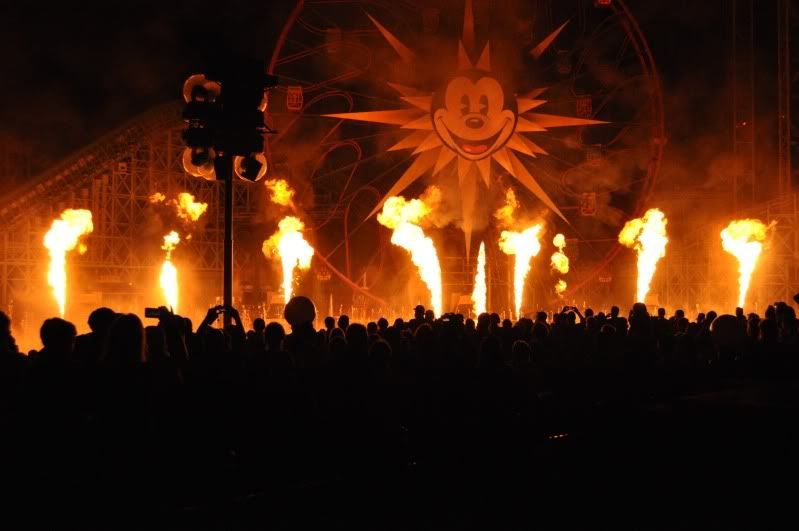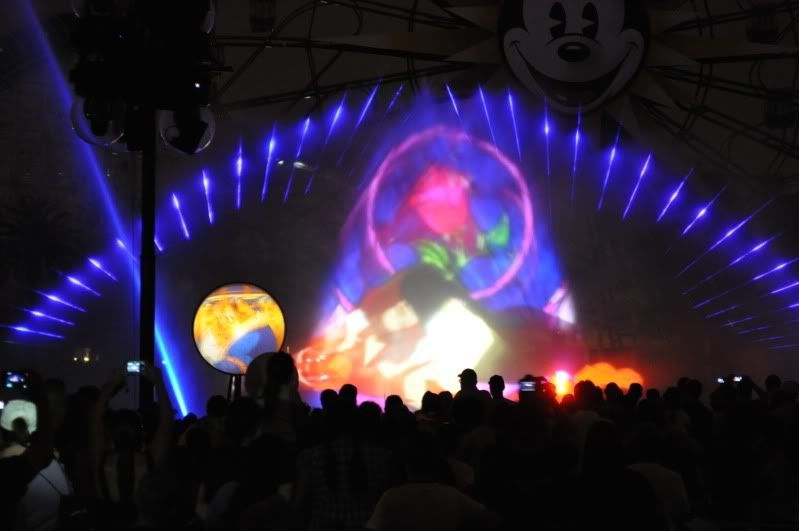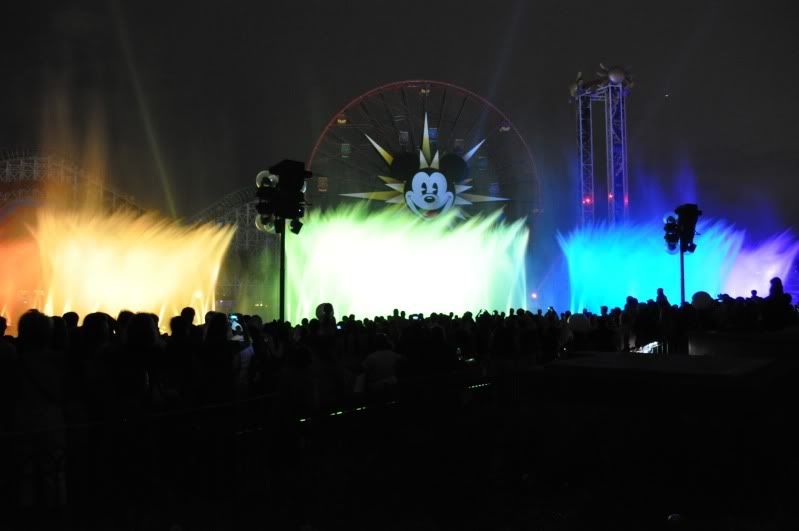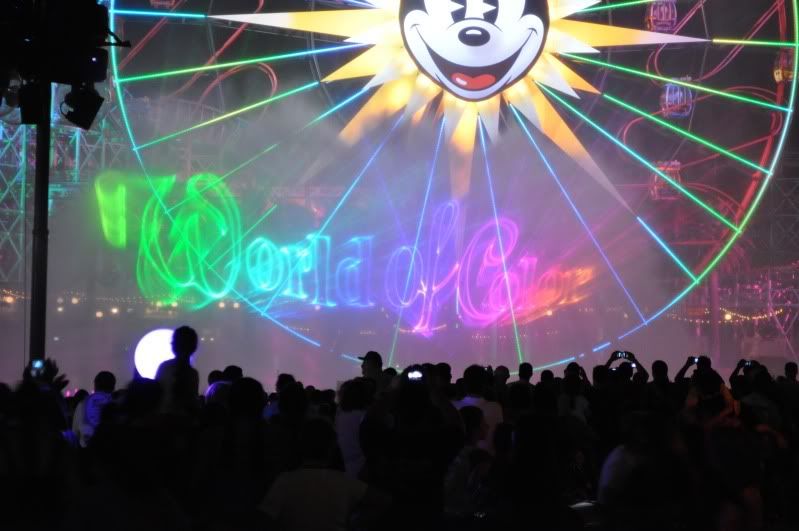 I thought the show was absolutely amazing! It does lack somewhat of a story but it was still amazing none the less. My favorite sequences were the Buzz Lightyear vs. Emperor Zurg and the Villians sequence (especially the fire finale after Chernabog).
After the show, we headed over to GlowFest to see what all the rave is about!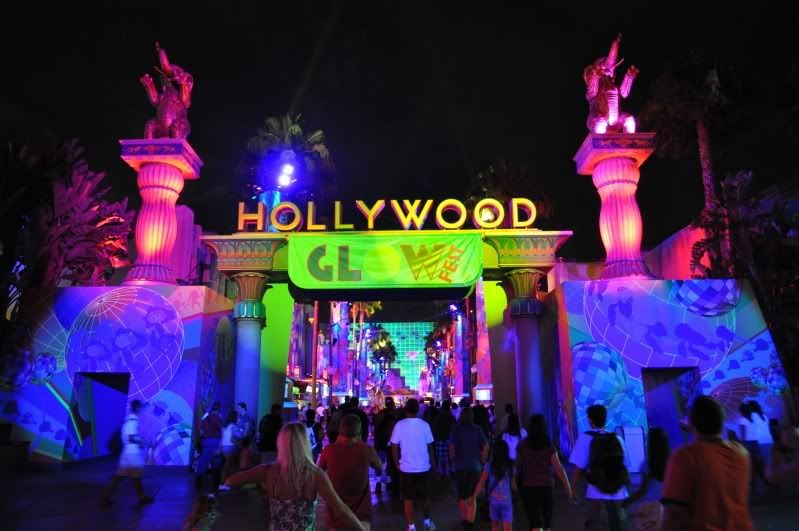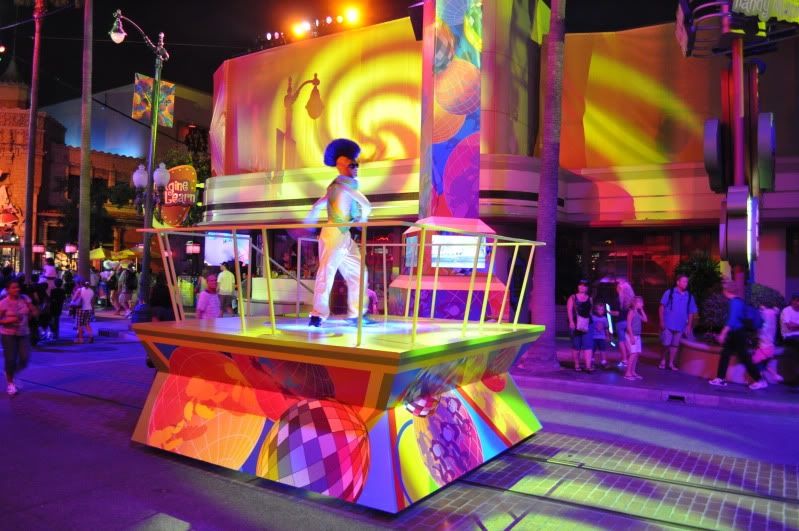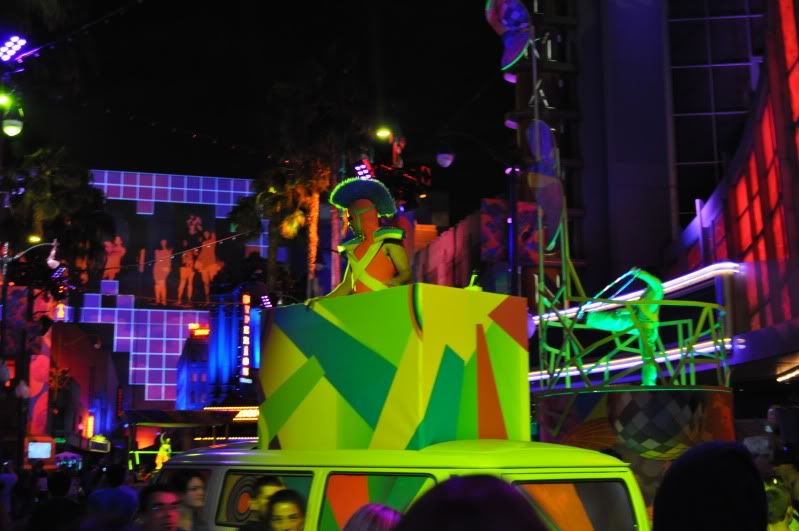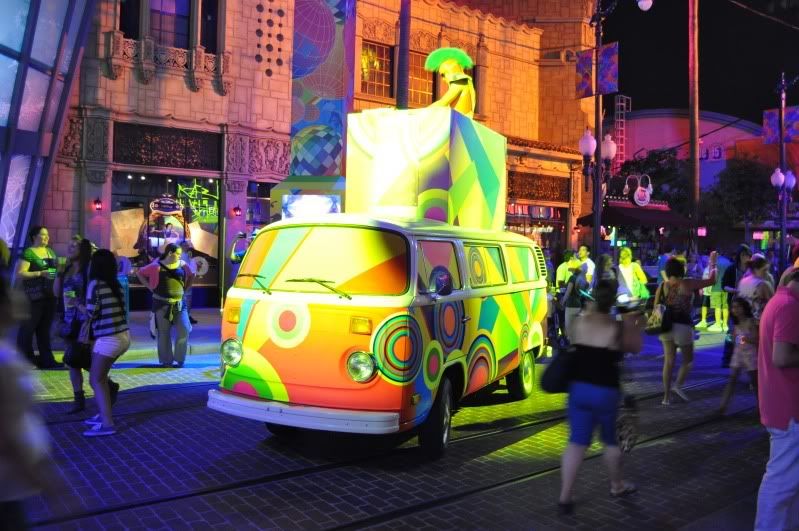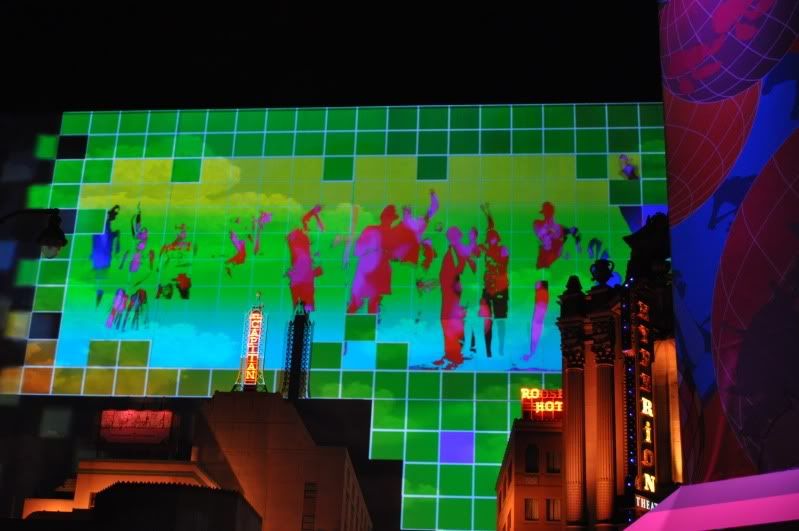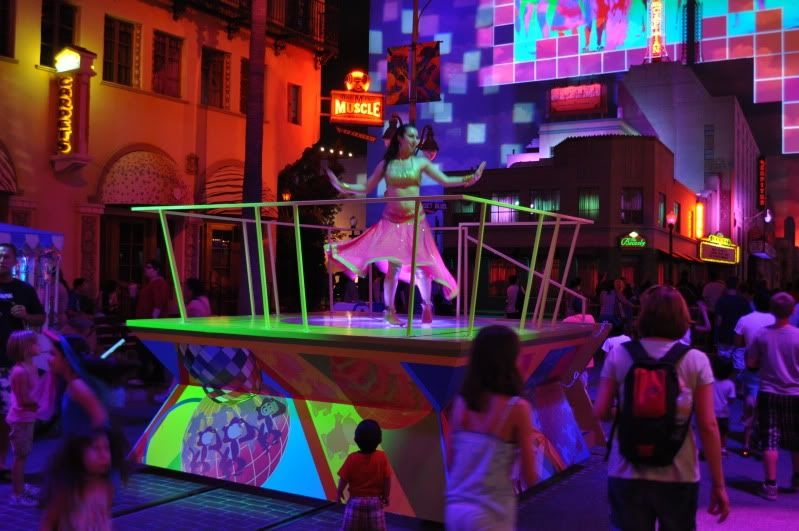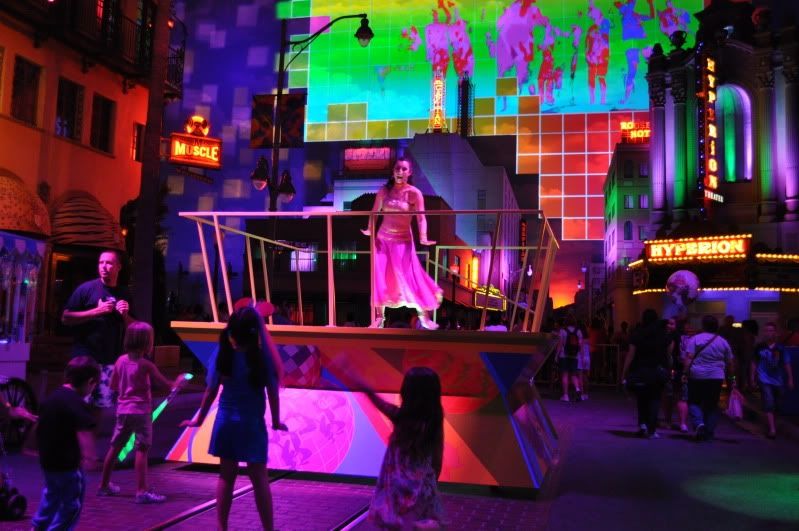 Personally, I enjoyed GlowFest. I will admit though that there were a few people who may have had a little too much to drink (I admit it, I was one of them
but I really wanted to get those light-up martini glasses to go with my light-up ice cube!) but it wasn't something that caused any problems with other guests and the CMs. It's nice for the young adults.
And that is it for day 1. Overall, it was a fantastic start on what would become a wonderful trip. I believe that WOC was worth the wait and the dinner package was more than worth the money. Hopefully, I'll have day 2 up sometime tomorrow. Hope you enjoy the pictures!